Mushroom Monday - Just The Usual
Here are just some usual finds for this #mushroommonday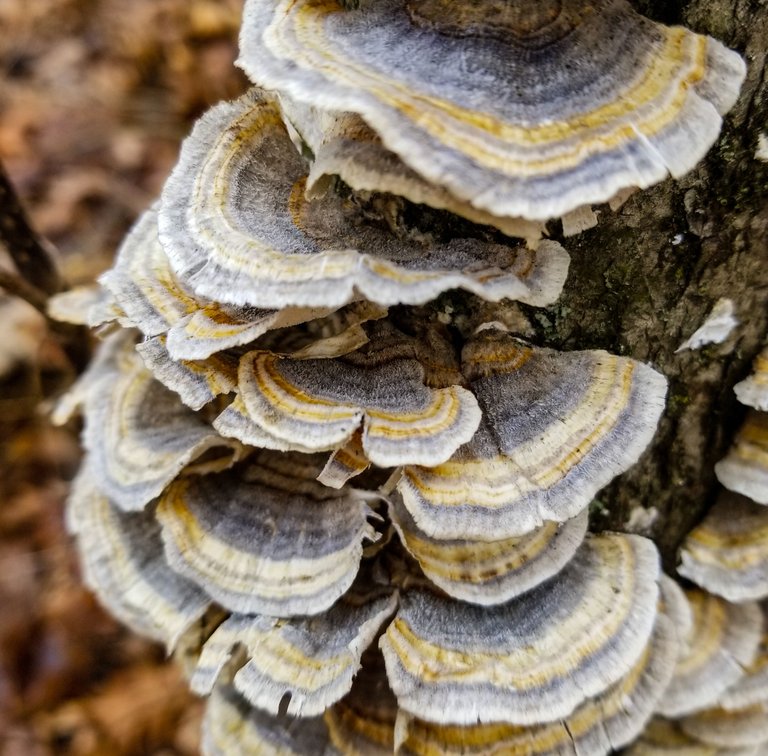 Here is a spot of colorful turkeytail I like to visit when not much stuff is growing.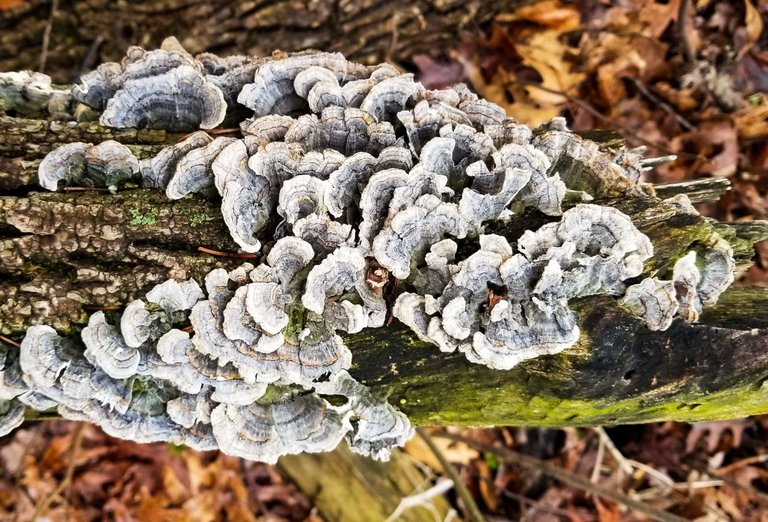 This version is slightly blue. Earlier this spring it was even more blue.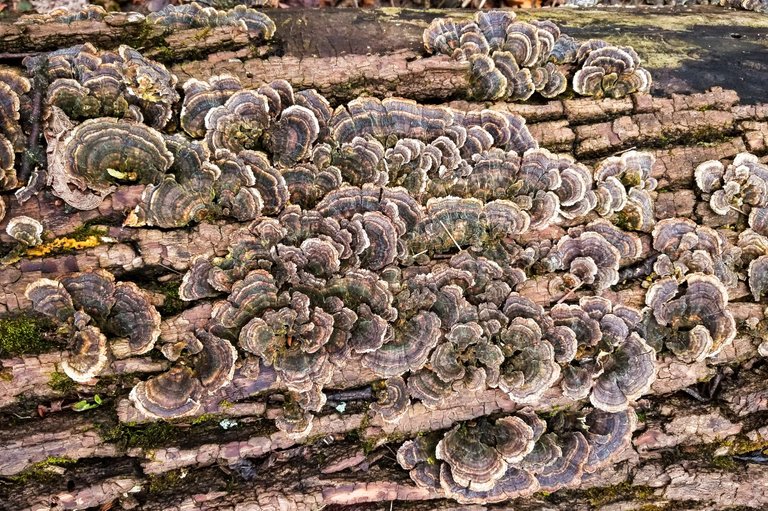 This patch kind of has a magenta hue to it.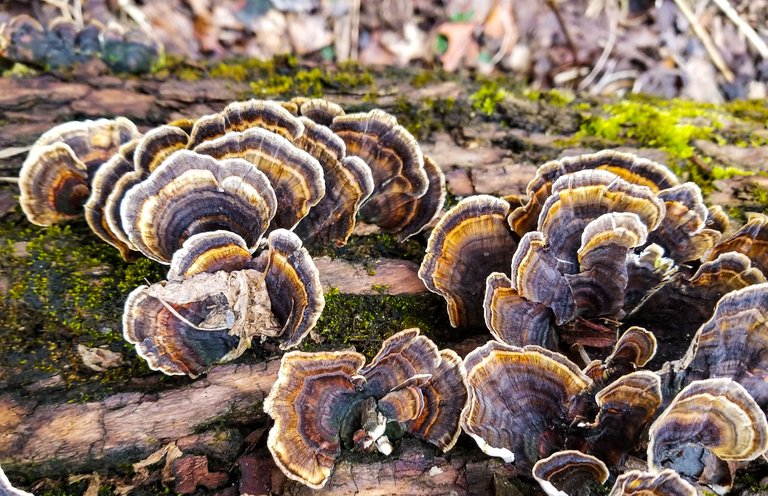 Now for a trickster. This is false turkeytail. You can usually tell its false because they curl upward and are thinner than true turkeytail.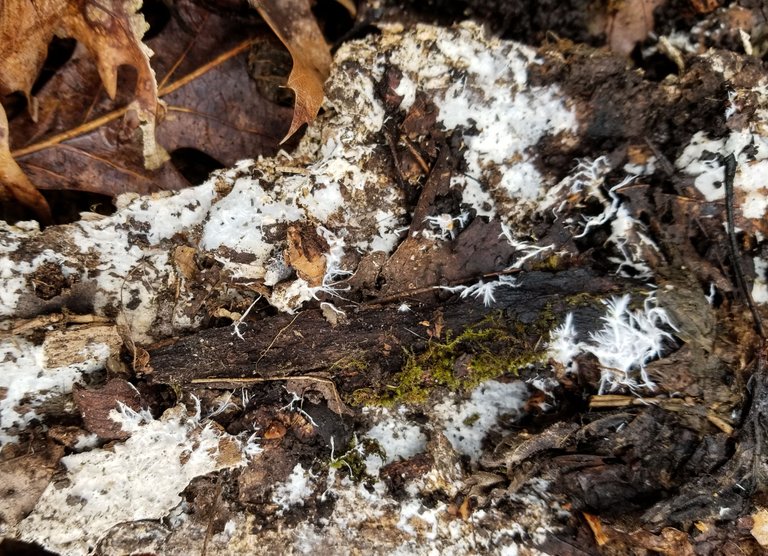 Here is a spot where I saw a huge puffball growing last year. Now it looks like some mycelium is growing, maybe next early October another huge puffball will grow here.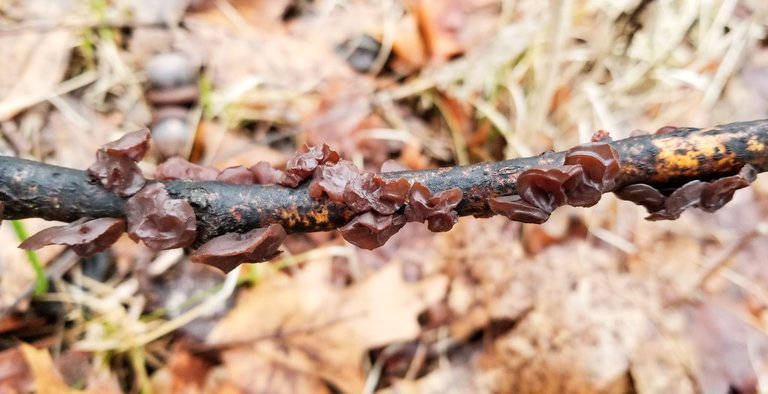 As usual whenever it rains I can easily find amber jelly roll growing on broken twigs.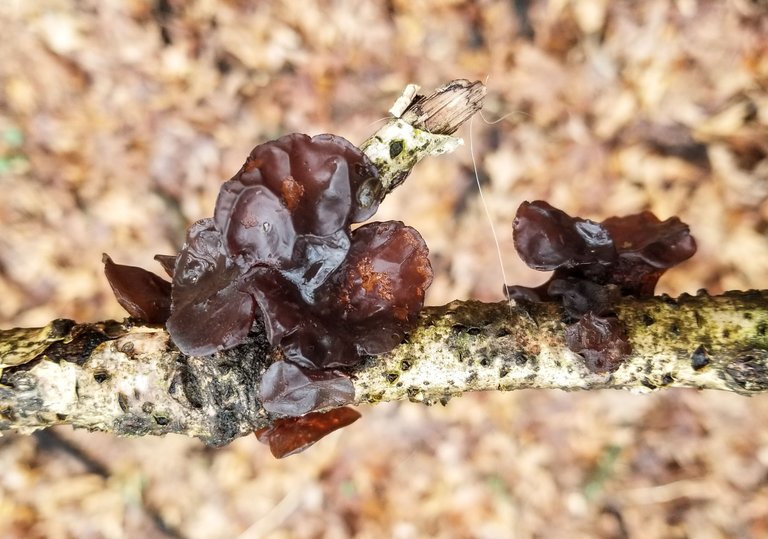 I collect this overtime to have enough for dehydrating into spicy chips. Just wash them, and soak them in lime and spices and dehydrate it to form a nice crunchy chip.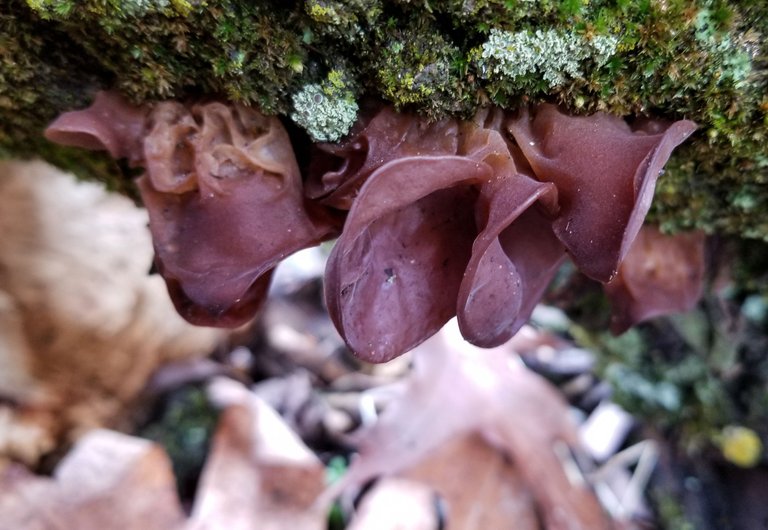 Wood ear is quite common during fall and spring rains. This one makes an even better chip when dehydrated. They also work well in soups and have anticancer compounds in them.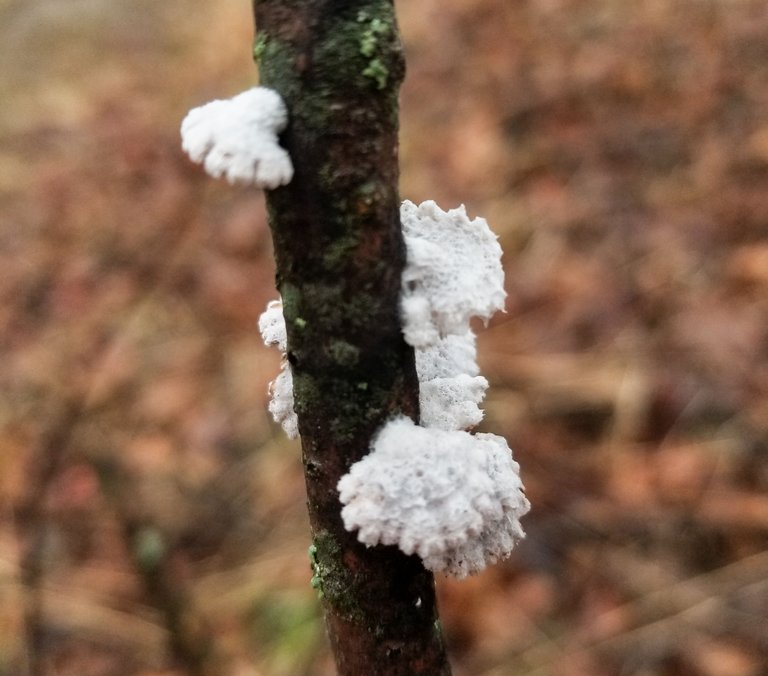 This is a common edible mushroom all around the world.

These are splitgill aka Schizophyllum commune. They store forever since they are usually dry when you find them. Just soak them a bit in water and they will be ready for cooking. I often will eat the dry ones while I'm out foraging, they have a nice mushroom flavor both raw and cooked.
Now that the season is mostly over I'll only have winter mushrooms (enokitake) to look for from now on. Perhaps I'll get another kit this year just to observe them growing.
That's all for now, thanks for looking :-)
---
---