Feathered Friday - Colorful Tree Ornaments

Here are some colorful winter ornaments for #featheredfriday by @melinda010100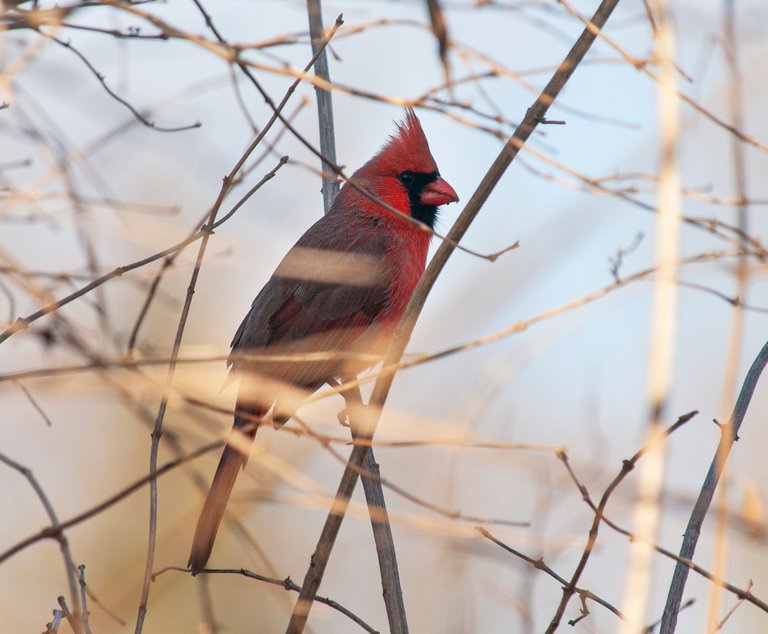 On my winter walk I was able to spot a few colorful birds against the monotone winter colors. The cardinal has a nice bright color similar to a red ornament on a tree.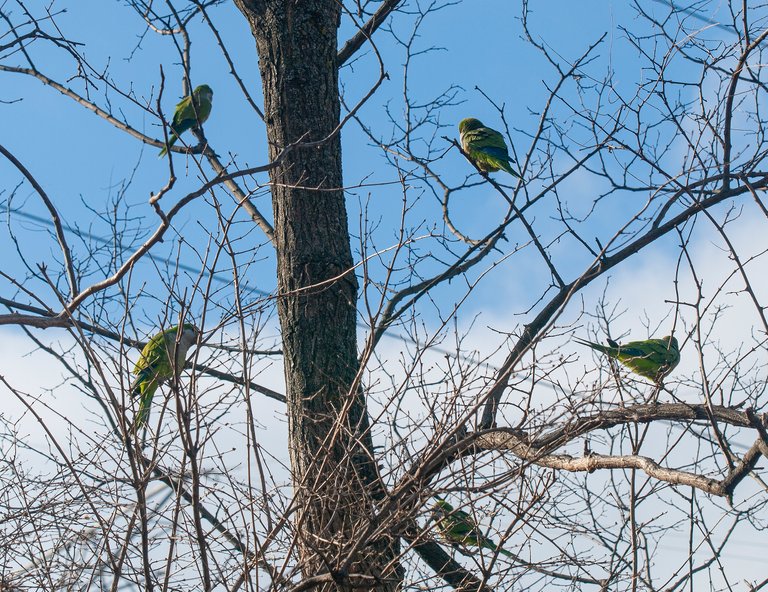 What are these? Partidges in a pear tree?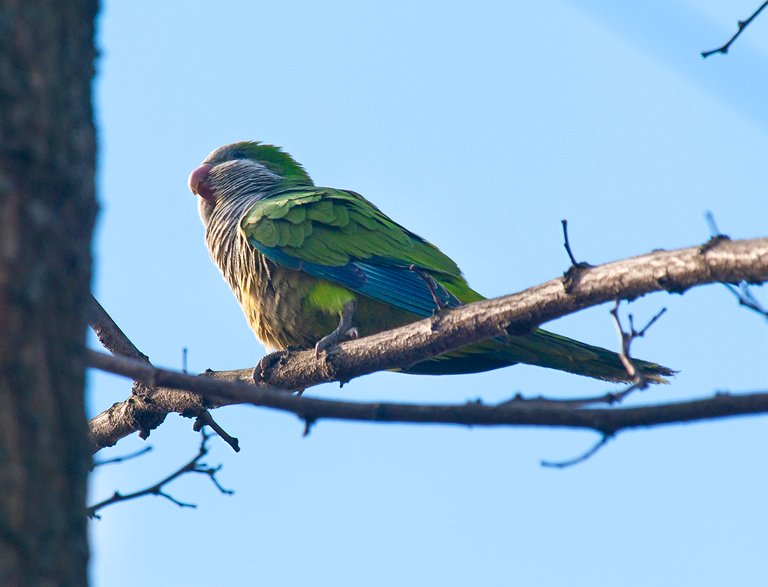 Nope these are a nice green ornament known as monk parakeets.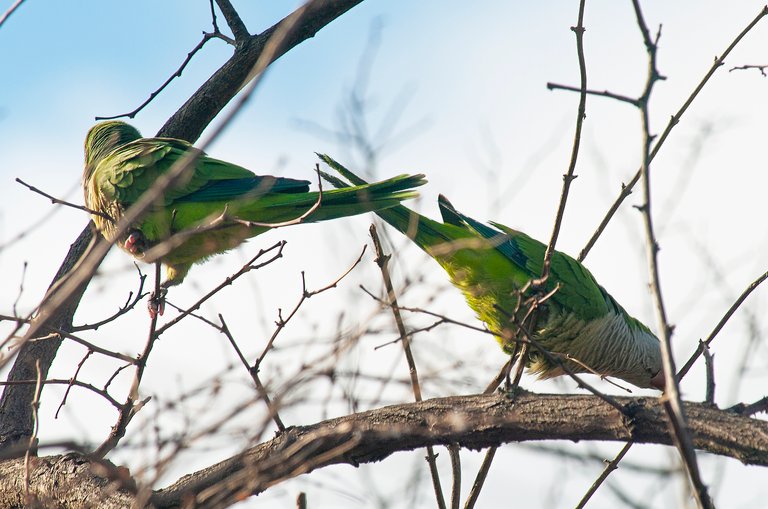 I like walking down this trail because the monk parakeets have a colony in a power transformer nearby. They can easily be spotted gathering twigs off the tree to build their nests larger and larger.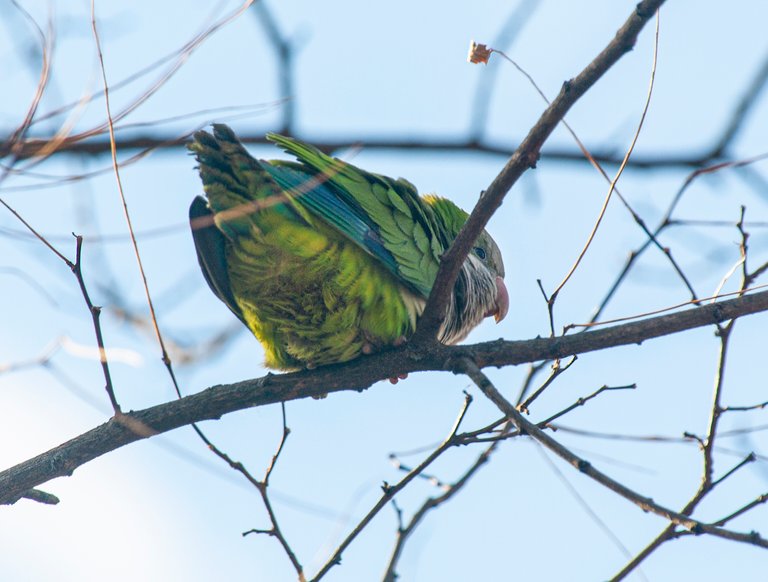 They let you get fairly close for photos but often don't make nice poses lol.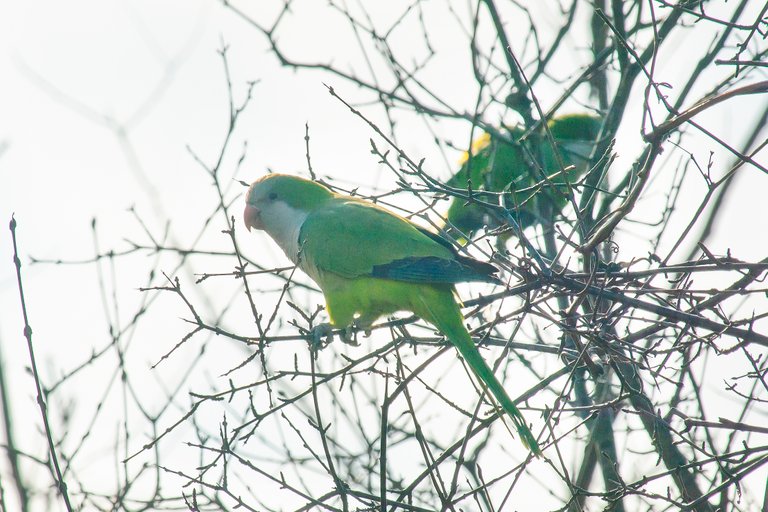 The bright green and blue stands out nicely in the drab winter colors.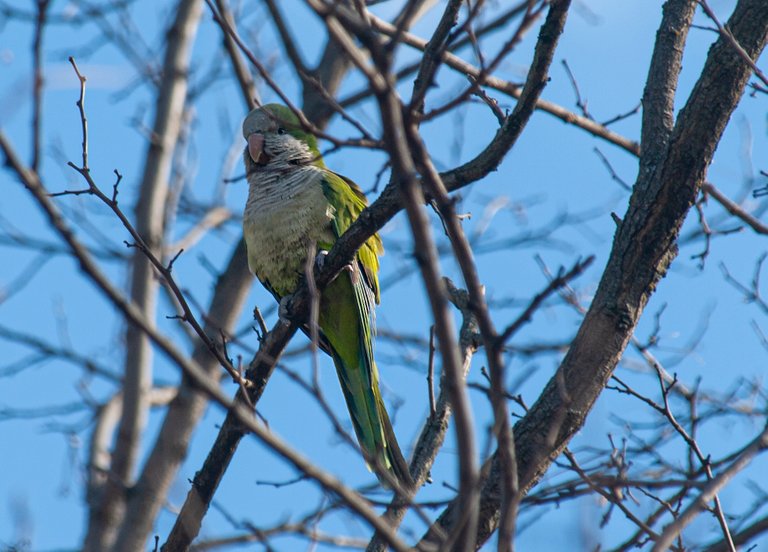 These guys are native to Argentina but they have established a number of colonies throughout the north even in cold environments. If they have enough food they can live in cold weather.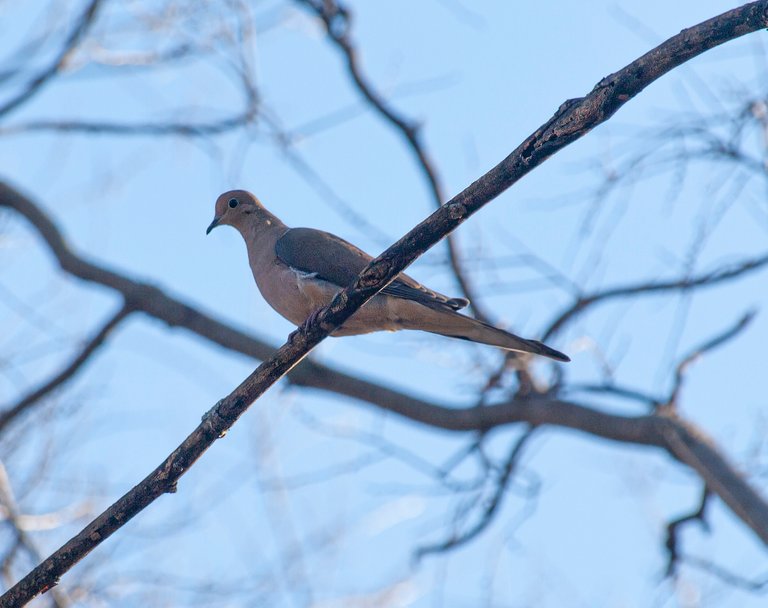 This mourning dove will have to take the place of a turtle dove.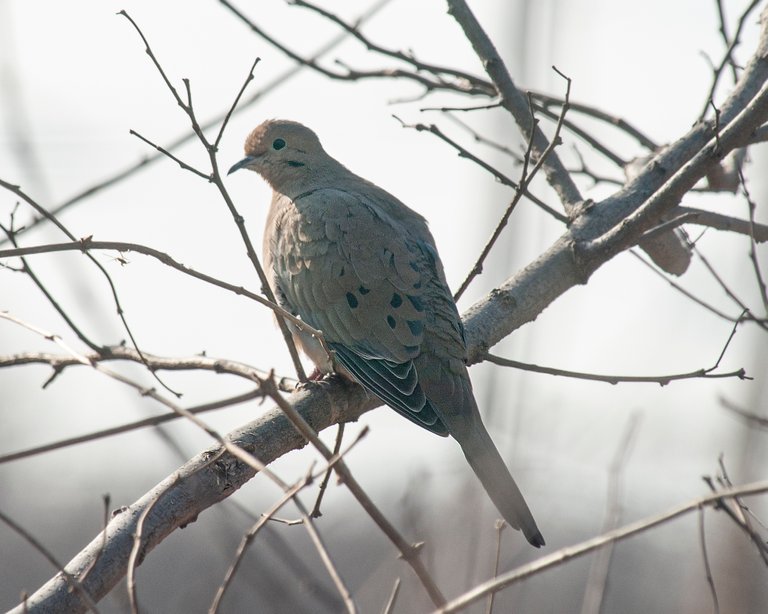 Quite a few were out along the path. I also saw some goldfinches but they didn't turn out clear enough to post.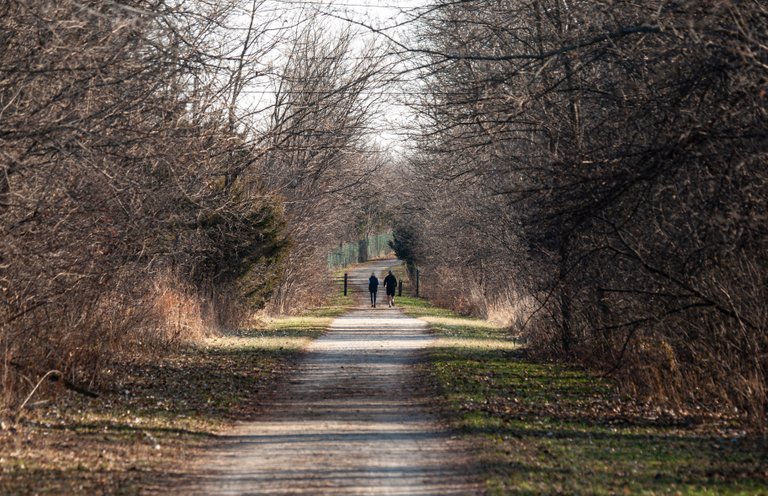 I'll keep walking down this path during the winter. I'm hoping to get the green parrots in the snow.
That's all for now, happy Christmas Eve :-)
---
---