SilverSaver888's Weekly Selections, Week 9
These articles are my Weekly Selections for the Ninth Week and are curated from those posted at Ladies of Hive community.
Each of these articles have been upvoted by @minnowsupport.
Thank you @minnowsupport
for this tremendous initiative and for your support!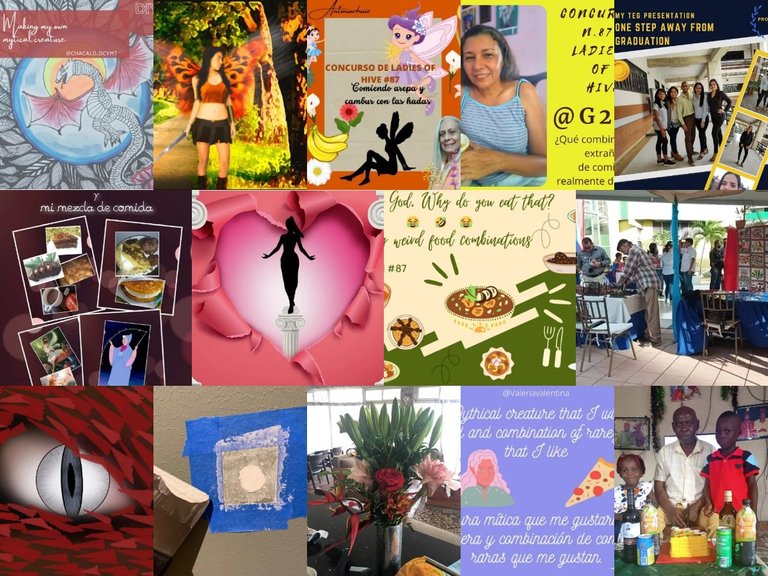 Be sure to visit them and show your love. You'll enjoy reading their blog!
☆゚ ゜゚☆゚ ゜゚☆゚ ゜゚☆゚ ゜゚☆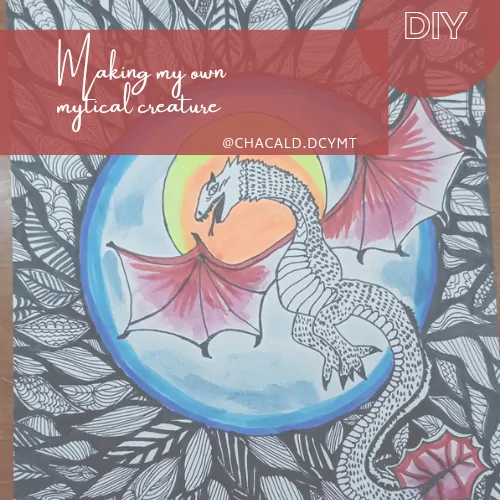 Making my own mythical creature
by
@chacald.dcymt
"I love all mythical creatures, I would like fairies to fly among us, elves to arrive with their pots of gold and reward us at the end of the rainbow while we ride on a unicorn and phoenixes to light the sky with their infinite fire. I would like to see a centaur race down the highway racing a Mustang to get to his job at the office on time. I would like a gnome to come to my workshop to order a small mushroom house for his family and above all, I would like to have a dragon that could defend me, carry me on its wings and take care of me."
☆゚ ゜゚☆゚ ゜゚☆゚ ゜゚☆゚ ゜゚☆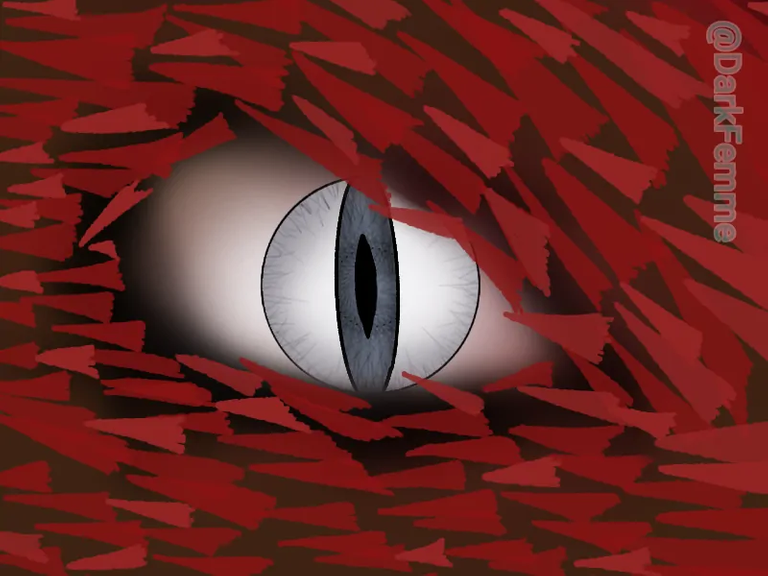 Between Flakes if My Preference
by
@darkfemme
"My parents warned me not to tell other humans about Goul, I would never put him in danger! Even since I was little, he was considered my favorite imaginary friend, a great companion in my most intense moments of convalescence. There was no loneliness if he was by my side. He couldn't read me stories because he was just an animal, but he told me mentally illustrated stories in his imagination -although according to him they were experiences of a long life."
☆゚ ゜゚☆゚ ゜゚☆゚ ゜゚☆゚ ゜゚☆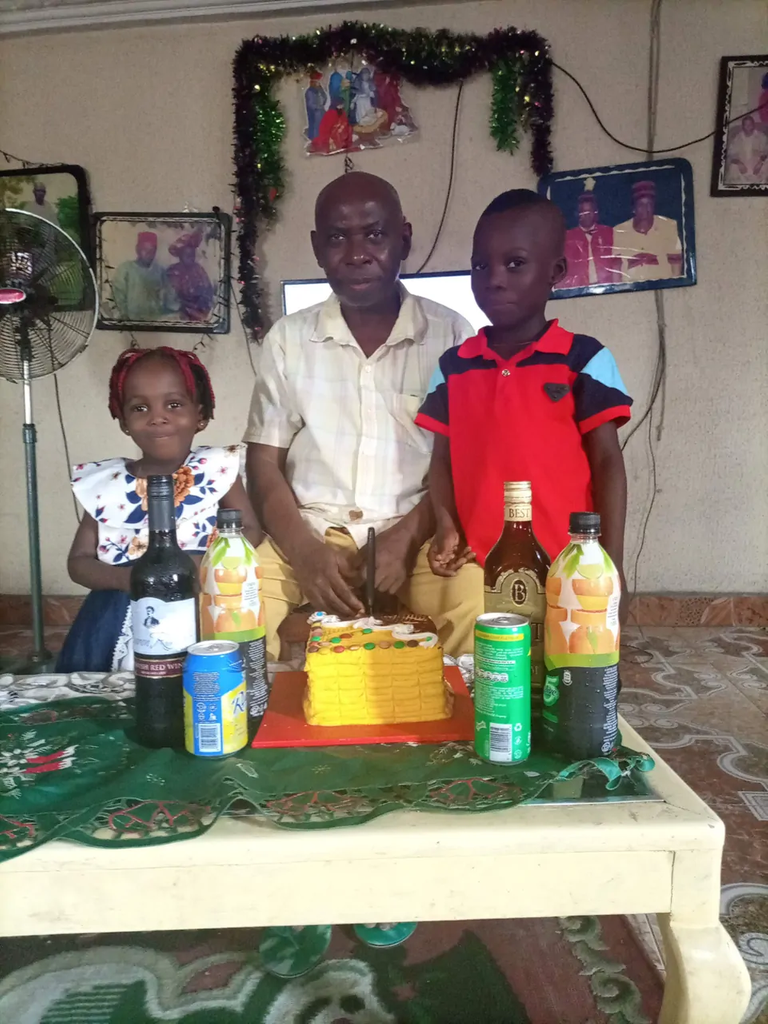 Being a Daddy
by
@urchice
"Ladies listen , we all know Mums are unique, Mums are amazing But you see ... Fathers like mothers, are pillars in the development of a child's emotional well-being. Children look to their fathers , kids wants the best dad ever, Every child always wants his dad to be the best And it takes a real dad to lay down good rules and enforce them on his kids. Time is an asset that once used up cannot be recovered, the things you sacrifice your time too, either make you or break you. As a father,Sacrifice is the most scares asset , and it gives the greater reward, no other sacrifices can hold without first sacrificing. Truth is in life anyone can father a child, Any one can chose to be a dad. Anyone can try to be a better father. But being a real father is a gift and it takes a lifetime. . If you stop making the sacrifice as a dad, you stop getting the reward. Mother's are always there to support the dads. Happy Father's day too all the Daddys in the world."
☆゚ ゜゚☆゚ ゜゚☆゚ ゜゚☆゚ ゜゚☆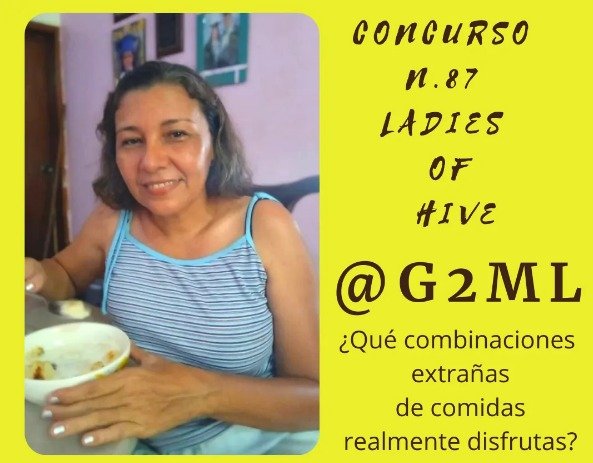 Some Weird Food
by
@g2ml
"I have been thinking about food combinations that seem strange, and I really think so. To start commenting, some time ago when I was at work, we had lunch at the same place with several colleagues, I brought a cambur and cassava. The cassava is a tortilla made with yucca, and it is very crunchy and tasty."
☆゚ ゜゚☆゚ ゜゚☆゚ ゜゚☆゚ ゜゚☆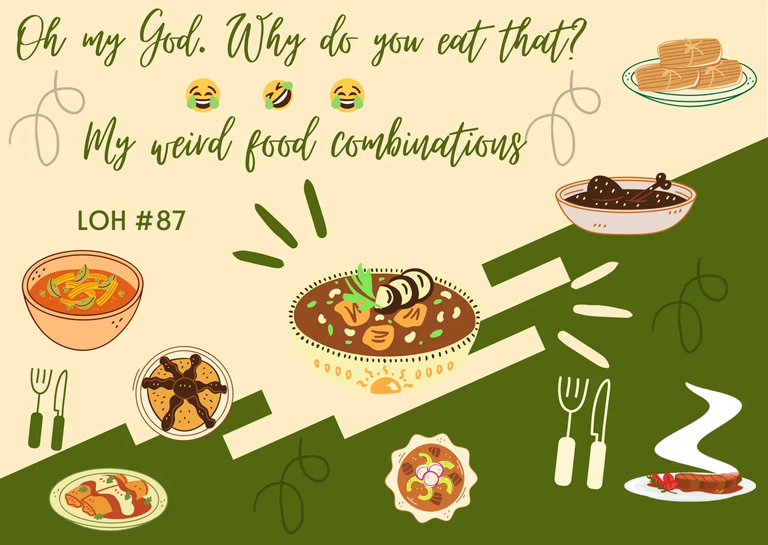 OMG, Why do you eat that food
by
@dayadam
"I have two strange tastes, one of them was instilled by my grandmother, she, because of her oriental origin, liked to make "Mondongo Soup", for those who do not know what this soup is about, it is a Venezuelan dish that is traditionally made with the belly of the cow, which is known in other countries as tripe, It is made with cow's feet, various vegetables (the ones you like), jojoto, and even ripe plantains, this Venezuelan mondongo criollo is made in different ways depending on the region of the country, but mostly it has very few variations, but a lot of ingredients as I mentioned before."
☆゚ ゜゚☆゚ ゜゚☆゚ ゜゚☆゚ ゜゚☆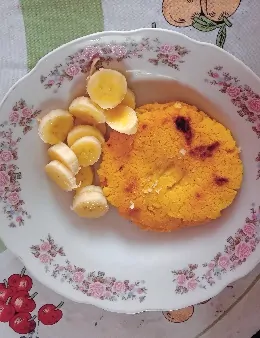 Cambur and Arepa
by
@antoniarhuiz
"What I consider a normal meal for others is not; so I start by saying that by consideration of other opinions one of my favorite meals is evaluated as weird. It is a dish that I like for breakfast or for dinner, whose food is arepa with cambur. I do not remember since when I like this but I can assure you that it is since a long time ago; every time I buy cambur, rest assured that I eat an arepa with matequilla and this delicious fruit rich in potassium."
☆゚ ゜゚☆゚ ゜゚☆゚ ゜゚☆゚ ゜゚☆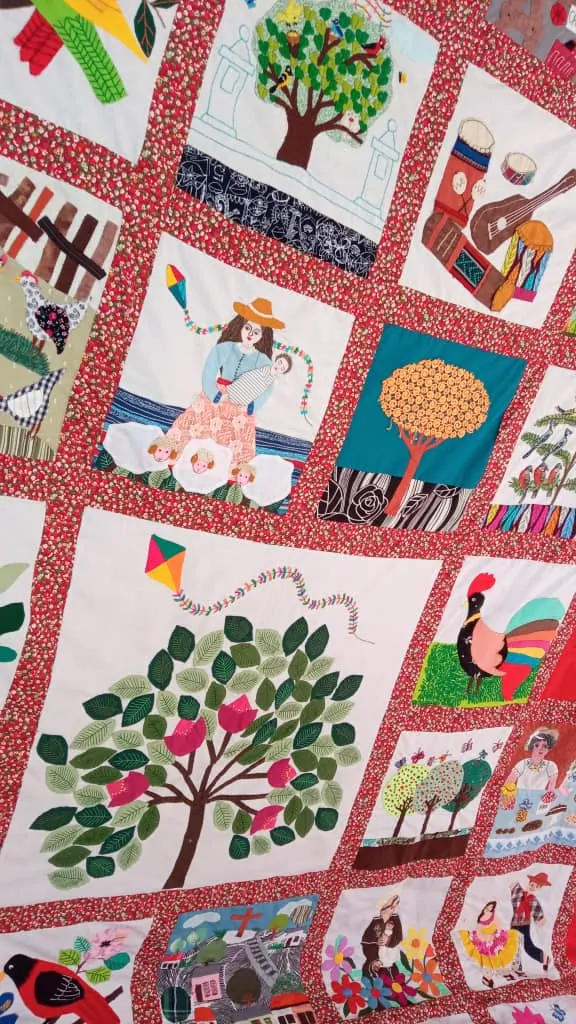 Women of the Word
by
@suezoe
"I found an exhibition of a beautiful blanket full of embroidery, made by different women from a sector called Agua Viva. I was delighted with it, I have always wanted to make one of those blankets with different embroideries, without a doubt they are a visual spectacle for those who look at it. In the same way, the bazaar was arranged, where different artisans exhibited and offered for sale their different creations. From jewelry, handmade rag dolls, small plants and of course, books. Inside the auditorium, a presentation about violence against women was taking place. In it, different professionals spoke about different topics so that those present could identify the signs of violence and how to act in the respective cases."
☆゚ ゜゚☆゚ ゜゚☆゚ ゜゚☆゚ ゜゚☆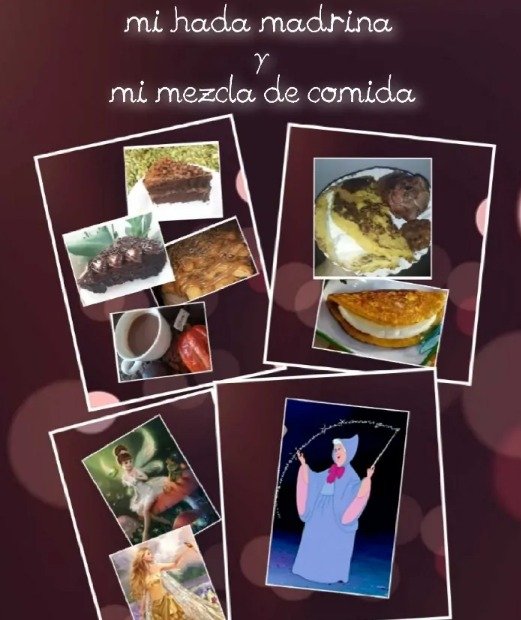 Fairies and Strange Food
by
@leidys01
"As for a mystical creature which one I would like to exist , well I would like to exist many; but especially the " Fairies " will be because I love fairy tales still at my age I always remember at home watching movies of fairy tales, queen and princesses and also every time I could I went to the Cinema, these no longer exist in my town . ...what these new generations are missing, also one of my favorite movies is Cinderella, a classic right? I imagined that I was the good girl in the story that a prince would arrive in a carriage with white horses to rescue the girl."
☆゚ ゜゚☆゚ ゜゚☆゚ ゜゚☆゚ ゜゚☆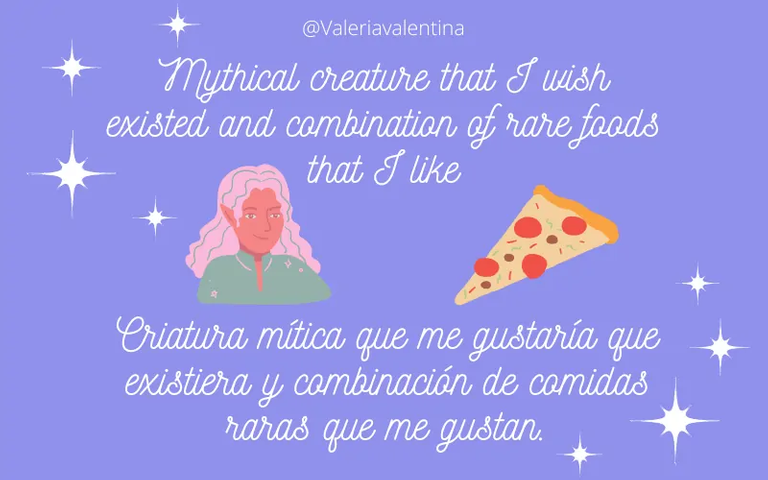 Mythical Creature that I Wish Existed
by
@valeriavalentina
"I find Elves fascinating, as they are described as beings with great beauty, grace and magic. They are depicted as strong and wise, when it comes to fighting they are said to use magic, bows and arrows. I have read stories about Elves since I was little, I think that's why I like them so much. I like their story that they are beings super connected with nature, very ethereal, living in natural places like forests and caves, I find it beautiful. It is said that the Elves have apart from being able to control the elements they also have healing and divination abilities, to my particular mind divination is very attractive to me so it is another thing that attracts my attention to them, they are very complete and beautiful magical beings."
☆゚ ゜゚☆゚ ゜゚☆゚ ゜゚☆゚ ゜゚☆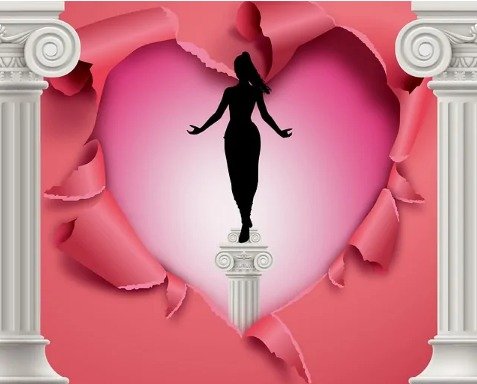 La diosa Venus Afrodita
by
@janitzearratia
"The first time I made the connection with Venus, was as a result of listening to the teaching of a Spiritual Master, who by the way, visited my mother's house, being a child of 10, since then I read a lot and this master used to put me to make poems. I used to ask the Master how to write a poem, he told me that inspiration is always there, it is just waiting for you to give it entrance, whenever you have doubts, say Yes to inspiration. The first thing I had to do before reciting, was to "make the invocation to Venus, the Aphrodite". The Goddess Venus Aphrodite is an archetypal figure of mythology of Greek-Roman origin, she represents love, balance, passion, beauty, she is ambitious, hardworking and her pleasurable connection is through work and responsibilities. Since then, I have kept the exercise of writing poems, I try to do them on Fridays, which are the days of Venus, the planet of art."
☆゚ ゜゚☆゚ ゜゚☆゚ ゜゚☆゚ ゜゚☆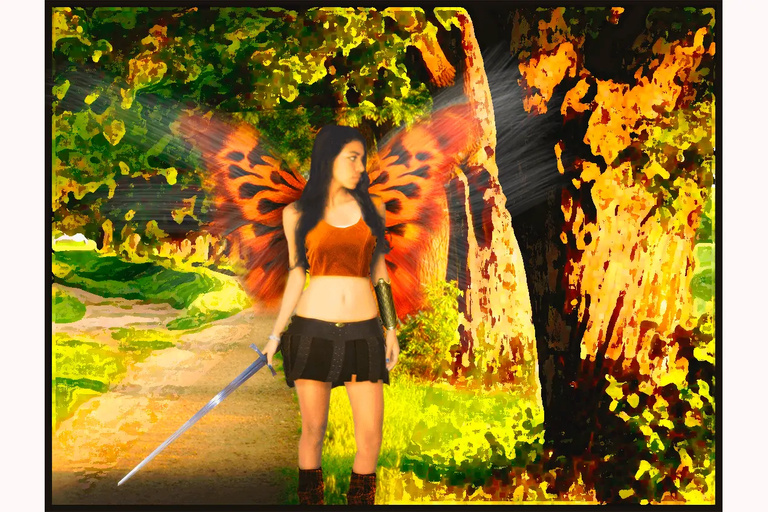 Fairies
by
@kathysteele
"There is no doubt that fairies are quite popular mythical creatures; and I think there is not a person in the world who has not heard about them; we know that they are characterized by having wings similar to those of a delicate butterfly, only that these are luminous and sometimes give off a kind of bright dust by flapping their wings; They are also defined as very tiny beings, so small that they could fit in the palm of your hand. Their love for nature would have no comparison since they are the main defenders of it; they love nature and the habitat where they are is their greatest relic, so their mission in life is to always keep it safe, it is also said that fairies would die if their habitat dies. "
☆゚ ゜゚☆゚ ゜゚☆゚ ゜゚☆゚ ゜゚☆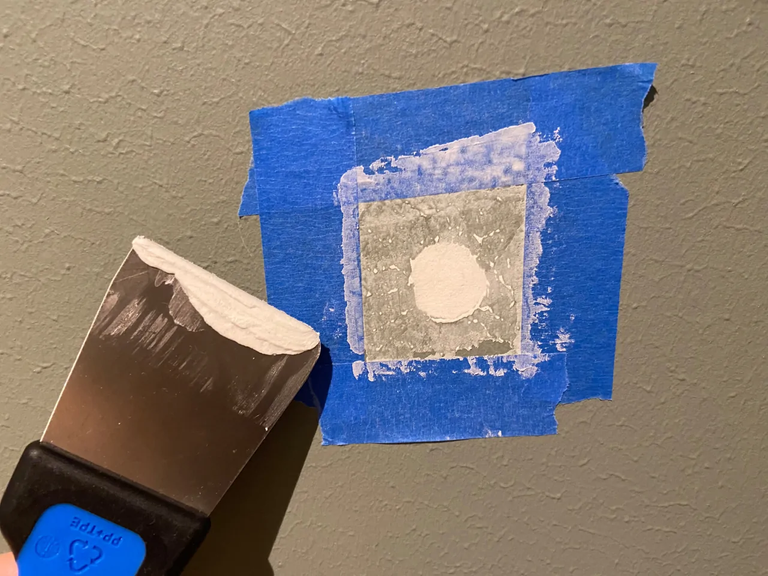 I want to be more handy
by
@emuse
"I earlier wrote about that we bought a new apartment. I was so excited that I wanted to actually try to do the small touchups in my own apartment. I want to be more handy, so I can create a pretty home cheeper than if someone should do it for me. It's also a way to feel independent and don't have the need to ask people to help. There was a few spots I had to plaster/putty (dont know if it's the right word for it), to brush/sand it, and in the end paint over it. I have painted a lot before, but as you can see the wall aren't smooth, so I had to make it like the original wall myself. I did that with a thicker layer of paint and a sponge."
☆゚ ゜゚☆゚ ゜゚☆゚ ゜゚☆゚ ゜゚☆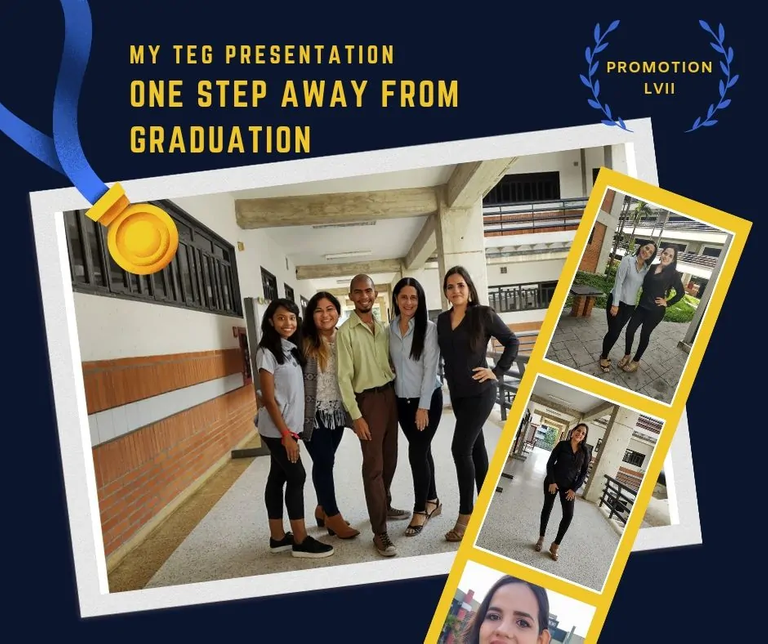 One step away from Graduation
by
@carminasalazarte
"It was not difficult, since we were all very well prepared, but as always, nerves are part of every academic act. The best thing is that, in spite of this, we felt very comfortable and happy, since we were able to present together and the support was noticeable with all the procedures and protocols that are part of this type of presentations. We also had the presence of our beloved teachers, who were there during our entire trajectory as students. It was very emotional to see them there, proud and happy to see us achieve one more goal. Of course, tears were not lacking."
☆゚ ゜゚☆゚ ゜゚☆゚ ゜゚☆゚ ゜゚☆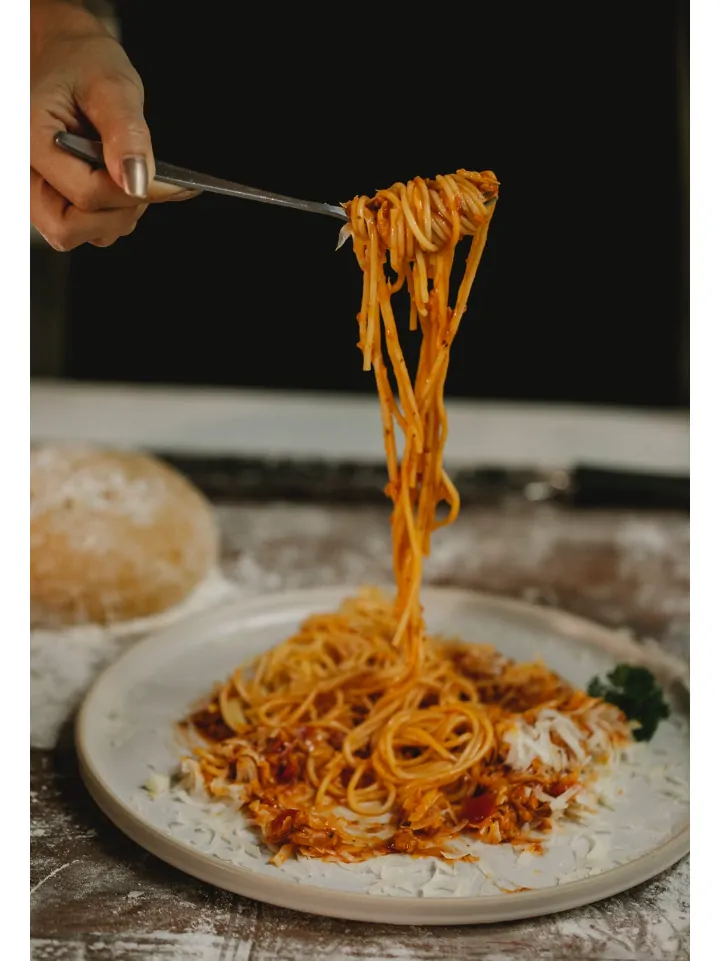 Weird food combo
by
@nkemakonam89
"Food is life. The satisfaction I derive from eating some of my meal combos makes me not see them as weird but then, they are. These are some weird food combos of mine you might love as well🤩. PASTA AND BREAD: A lot of people do enjoy eating pasta with fish, fried egg, or other proteins but I love it when combined with bread. Weird right? Eating pasta without bread is like a little punishment to me because I would have to force it down to my throat with a Coca-Cola drink but with bread, it goes down well with me so easily. Just allow me to roll the pasta on top of the bread for a full 360 degrees satisfaction, lol."
☆゚ ゜゚☆゚ ゜゚☆゚ ゜゚☆゚ ゜゚☆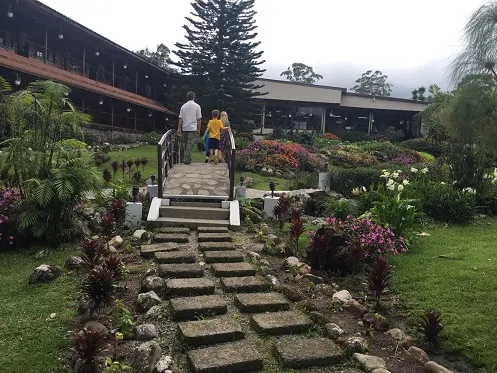 Celebrating Turning 44
by
@apanamamama
"Yesterday was my birthday and I turned 44! The celebrating started on Friday night with our Bible study group. They ordered a cheesecake and cupcakes for us to enjoy. They were really tasty! Some of my friends also brought me some flowers. You can never go wrong with cheesecake, chocolate, and flowers! Then it was time for lunch at our favorite birthday place - Dos Rios. We do this pretty much every birthday. Pizzas are their specialty and we really enjoy them! We even ordered a Hawaiian pizza yesterday just for me! Yummy!"
☆゚ ゜゚☆゚ ゜゚☆゚ ゜゚☆゚ ゜゚☆
That's it for now.

Stay tuned next week for

SilverSaver888 Weekly Selection
Thank you to @minnowsupport for your tremendous support!
Check out the other selections:
Weekly Selections, Week 8
Weekly Selections, Week 7
Weekly Selections, Week 6
Weekly Selections, Week 5
Weekly Selections, Week 4
Weekly Selections, Week 3
Weekly Selections, Week 2
Weekly Selections, Week 1
😍#ilikeitalot!😍

Until my next post, stay sweet!

Love ya!
All photos, gif, and video were taken by me with my iPhone6, unless specified.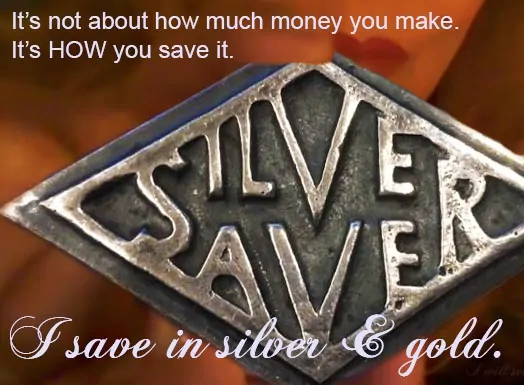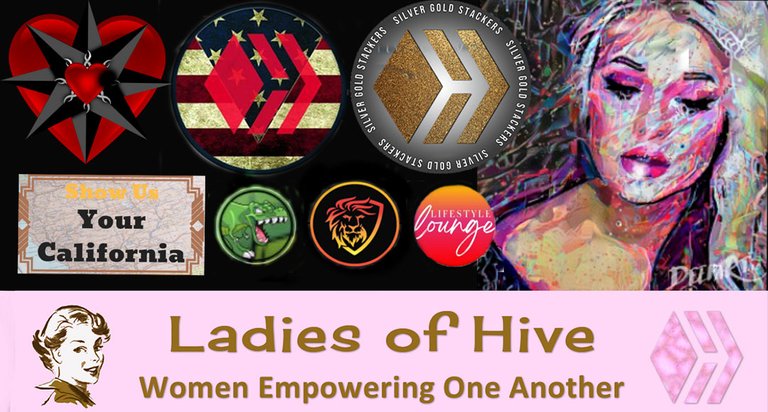 Thank you for stopping by to view this article.
I post an article daily, and I hope to see you again soon!
Hugs and Kisses 🥰🌺🤙!!!!
---
---