Goals

Gold and silver have been a store of wealth for many centuries. The motivations why one accumulates silver or gold differ from one person to another.
One may stack silver and gold in several ways. There are a few are average stackers who buy a little silver and gold every month regardless of spot price. There are some who stack silver and gold once in a while but in substantial ways, buying only once or twice a year.
Others are more or less collectors of coins... some collect numismatics and some are collectors of modern coins.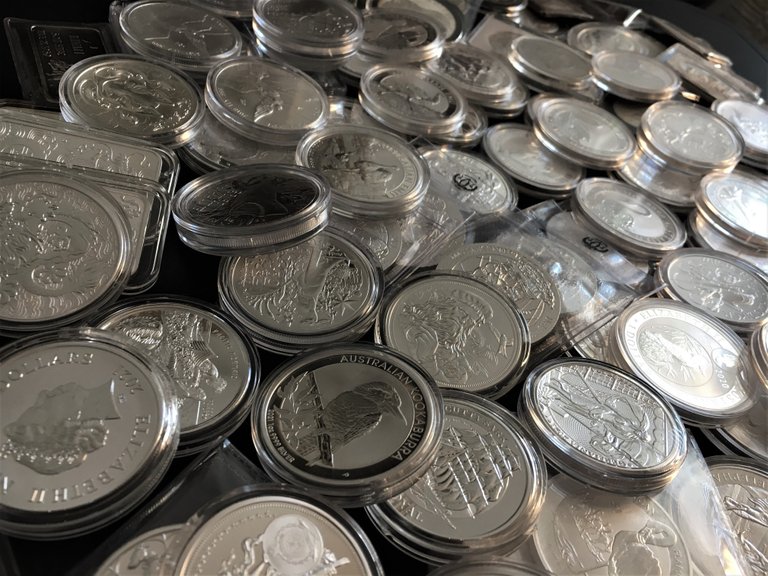 There is no such thing as one single way to stack precious metals. The rule of thumb is: buy only what you like!
Also, it is the person's financial ability and goals that should determine how one accumulates his/her stack.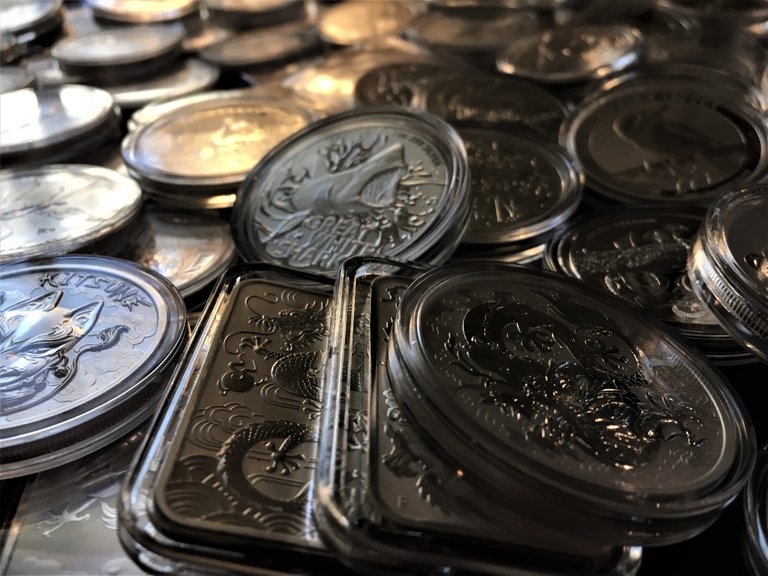 There are frequent opportunities to purchase US Constitutional Silver, which is 90% silver, at close to spot as possible.
It is a popular form of silver with stackers because it usually sells for low premiums over melt value than any form of physical silver. Melt Value is the value of the actual gold or silver in the coin.
Every month, I will continue to get a few dollars in face value of the lovely U.S. Constitutional Silver coins. It doesn't matter the condition of the silver coins nor the denomination: halves, quarters, dimes. 💗 I just love U.S. Constitutional Silver! 💗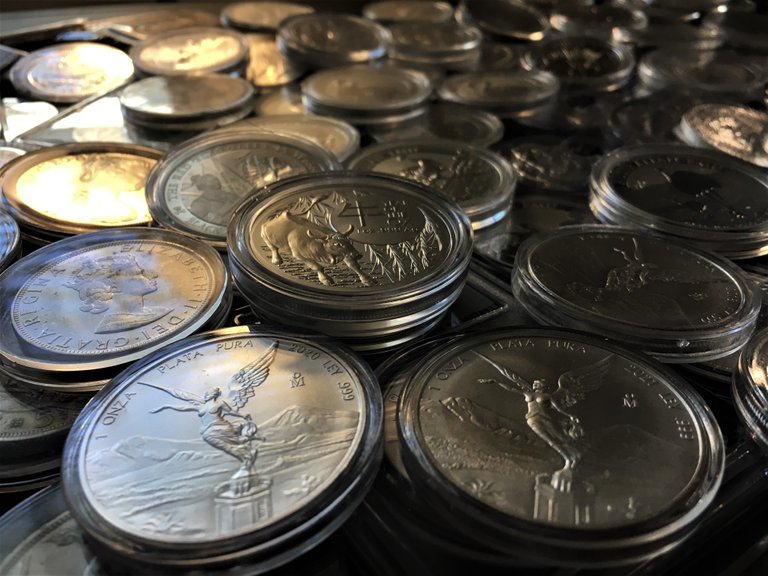 For me personally, not getting into revolving debt and saving is key to building a better financial future for myself.
I "spend" to save in precious metals silver and gold. I save in silver and gold coins.
I shall continue to buy modern bullion silver coins. Every month, that money I can afford to "spend" on precious metals... I will.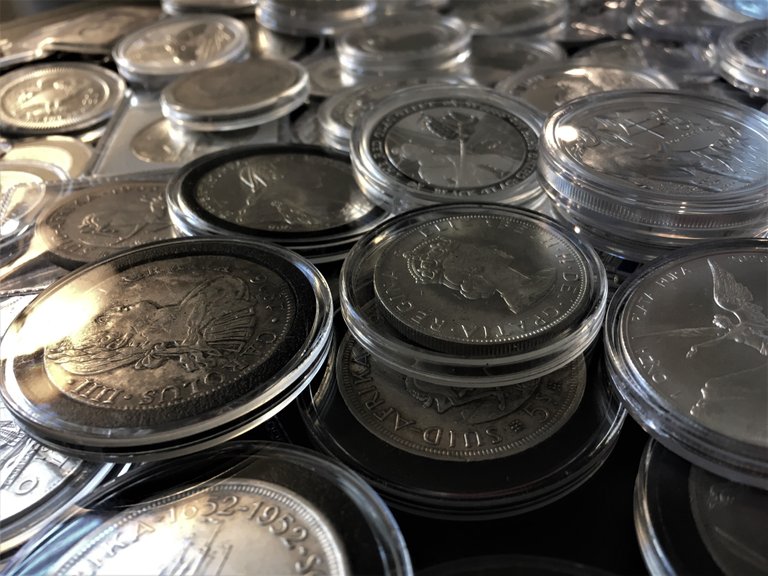 I will avoid buying high premium silver and gold. I'll stick to government issued bullion coins.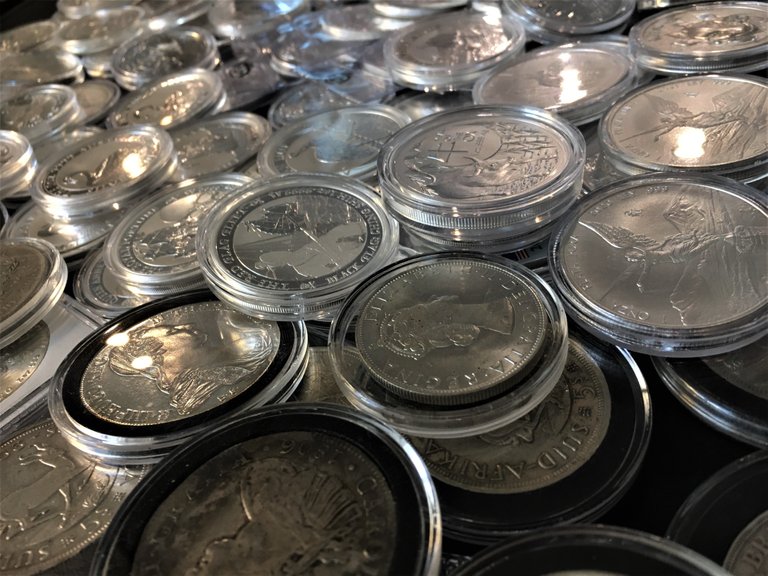 My best financial future is in my capacity to use my abilities to their full potential. I'll focus on ME and my earnings, and getting the full power and potential of my earnings.
It is saving a little to accumulate something so that I am ahead of the game.
I'll continue to put aside a few dollars from my earnings each time.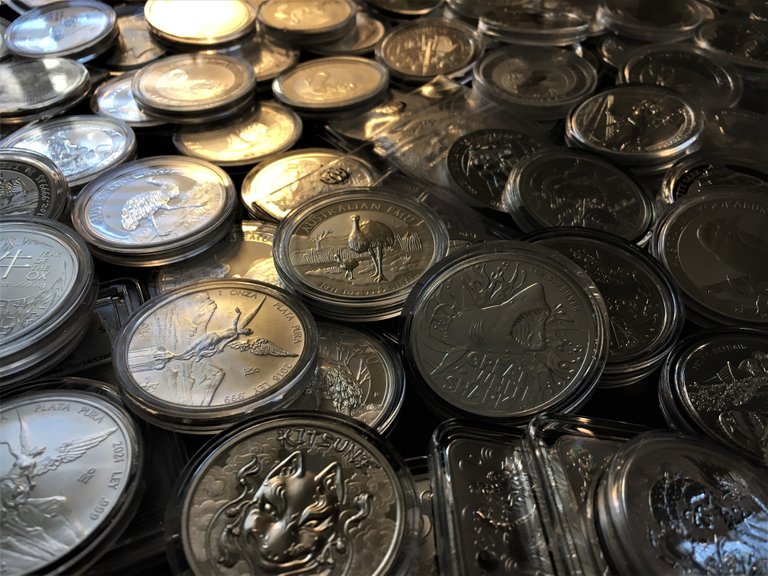 And continue to stack American Silver Eagles! It is saving a little American Silver Eagles each month. I will accumulate American Silver Eagles so that I am ahead of the game.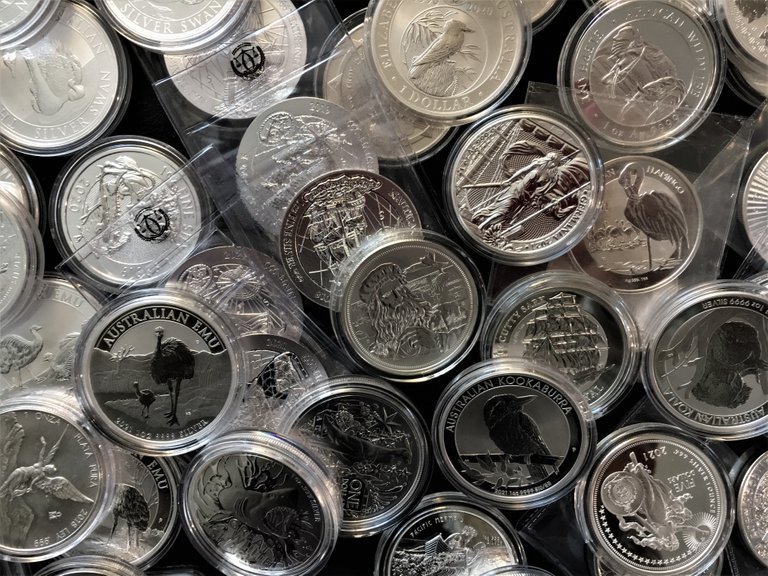 I am an average-income earner. I preserved the value of my work and labor in precious metals. So, slow and steady... saving in real value every month. Precious metals is a store of wealth. I continue to save in precious metals.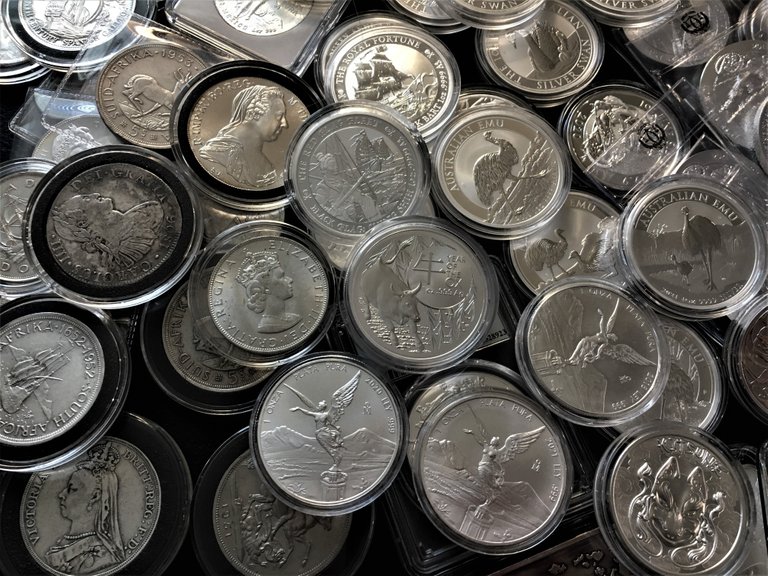 Gold ownership can occur only if I purchase gold bullion. And so every month, I will continue to buy a gold coin.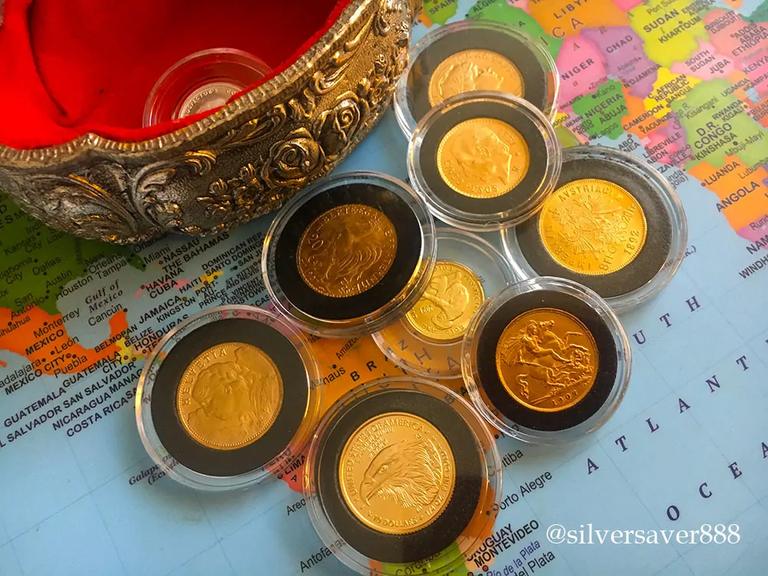 Gold does not have a replacement. No currency can replace gold. There is no country in the world that is on a gold standard. It is always referred to as the "currency of last resort".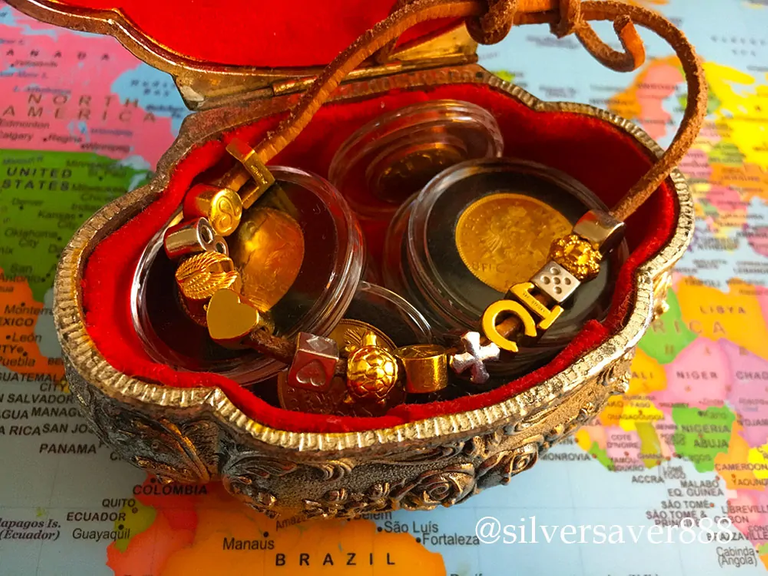 In addition to gold coins, gold bullion includes gold bars and gold jewelry. I'm gonna buy gold to the greatest extent that I can afford... fractional gold beauties!

"Resolve not to be poor: whatever you have, spend less. Poverty is a great enemy to human happiness; it certainly destroys liberty, and it makes some virtues impracticable, and others extremely difficult." -Samuel Johnson

All photos, gif, and video were taken by me with my iPhone6, unless specified.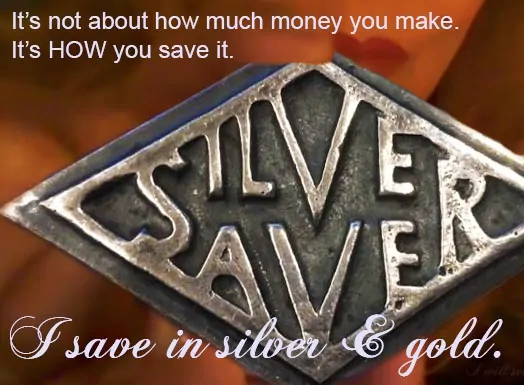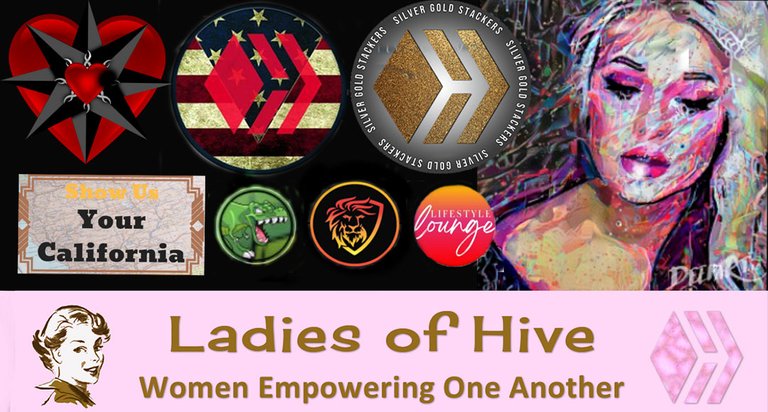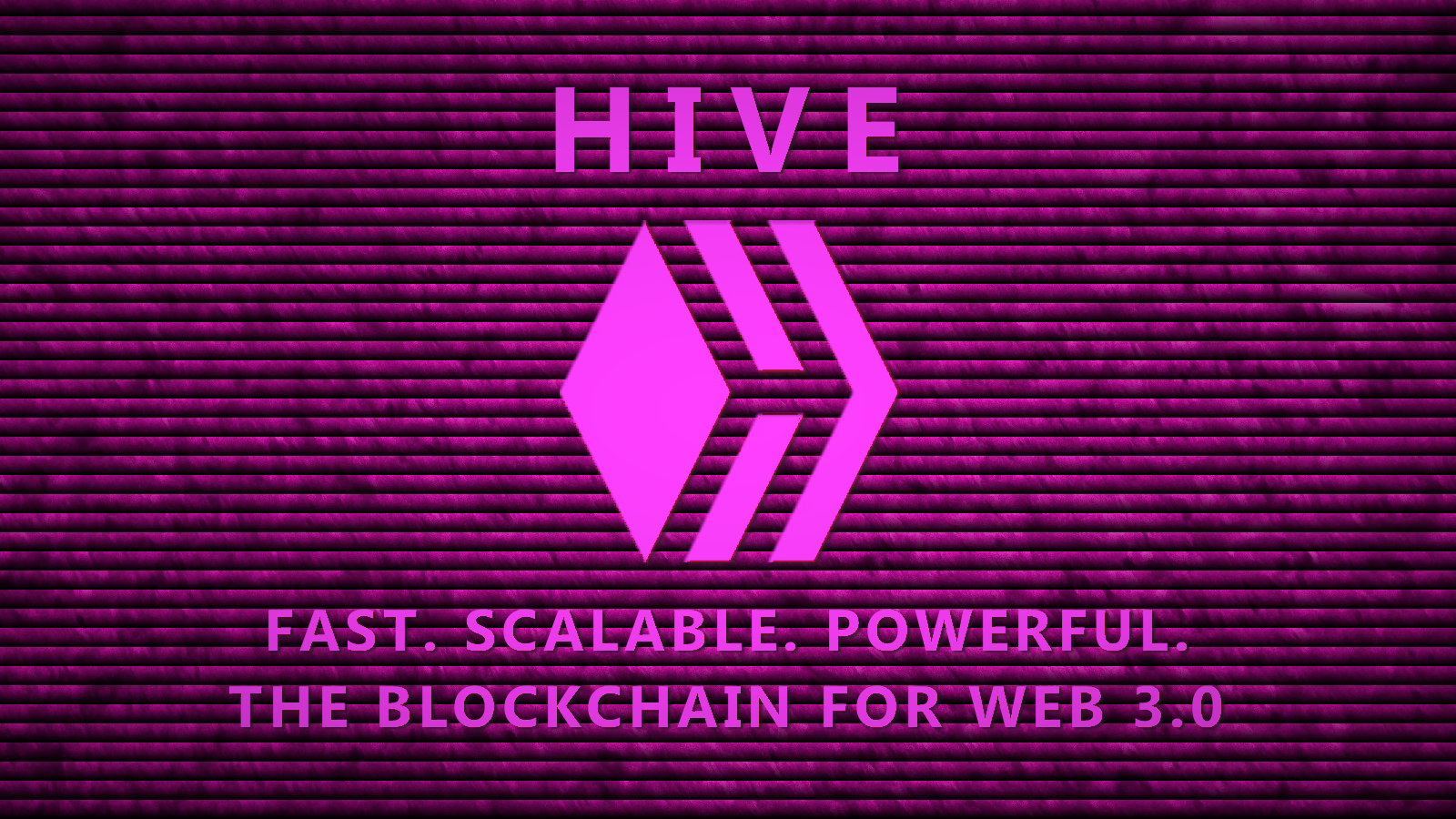 Thank you for stopping by to view this article.
I post an article daily, and I hope to see you again soon!
Hugs and Kisses 🥰🌺🤙!!!!
---
---
---