Free 2000 DEC (Guess The Price Contest)
What Is DEC?
Dark Energy Crystals (DEC) is one of the in game currencies used in the Hive Blockchain game known as Splinterlands. The DEC token has a soft peg of $1 USD / 1000 DEC. At times it is possible to purchase DEC from secondary markets for less than its soft peg value. Regardless of the secondary market price Splinterlands always accepts DEC at its soft peg value of $1 USD/ 1000 DEC.
---
What Is Splinterlands?
Splinterlands is a blockchain game built on the Hive Network. The game itself utilizes NFT's for game play. These NFT's can be won in battle and/or purchased from the official Splinterlands marketplace or many other secondary markets. Game play rewards players with cryptocurrency and in game assets. Click here to get started with Splinterlands.
---
Where To Trade DEC
LeoDex
TribalDex
Hive-Engine
BeeSwap
Many Other Dex's/Exchanges
---
Recent DEC Trade Volume
Trade DEC At LeoDex:
---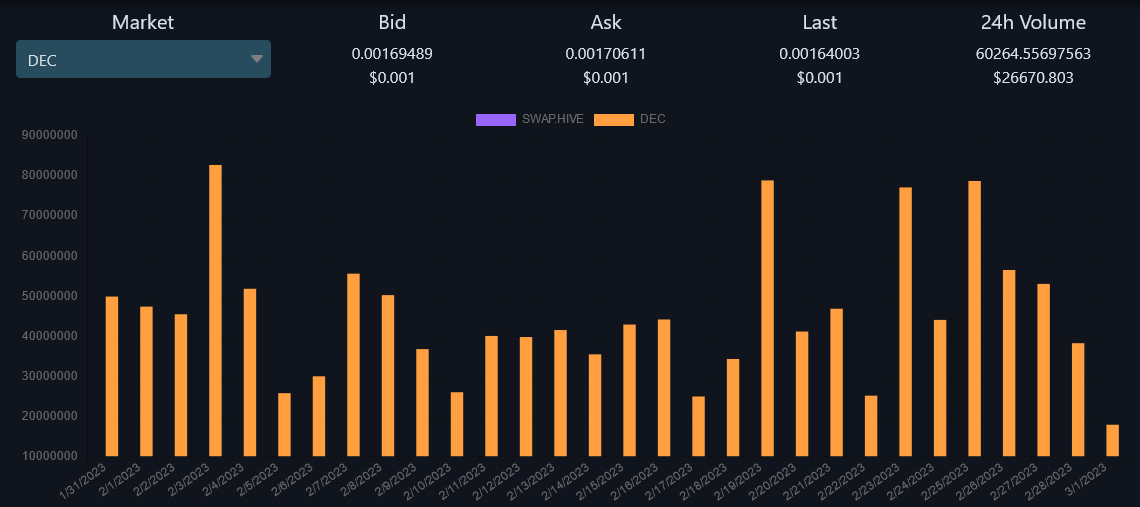 ---
---
Rentmoney's Recent Content
---
---
2000 Free DEC
How good are you at predictions? Have you ever watched the game show "The Price Is Right"? (I'm sure you have) In this giveaway that has a prize of 2000 DEC we will be using The Price Is Right rules. Meaning if the number you guess goes over the correct numbers value, you are out. (RentMoney what if my guess was just 0.01 cent over the correct answer?) You lose that's what.
---
Readers;
"RentMoney, what the heck you talking about?"
Rentmoney;
"Sorry I did jump ahead there. Let me explain below".
---
Predict The Price Of CL Packs
As many know the Chaos Legion Booster Pack set will soon be out of print and no longer purchasable from the Splinterlands company. When I say soon the range in which CL Packs might be sold out could be just days to a max of two weeks time. What I would like from you is a prediction based on what USD value you think Chaos Legion (CL) Packs will have roughly 48 hours after being sold out on the official Splinterlands Site. Place your guess in the comment section below and if your guess is correct or is the closest to being correct (without going over) I will send you 1500 DEC tokens. Everyone who re-blogs will be put in a separate raffle for 500 DEC tokens. I will be checking the sales price of CL Packs sometime shortly after the 48 hours is up. At which time I will take a screenshot and use the Last Sale price to determine the winner of this prediction contest. The current Last Sale price on the secondary markets for Chaos Legion Booster Packs is $2.314 USD. For the re-blog raffle; the timing of your prediction entry comment will count as your raffle ticket number. A random number generator will pick the re-blog winner. You must let me know that you re-blogged (You can win both prizes). Good luck; I look forward to reading your predictions.
---
Chaos Legion Sales Volume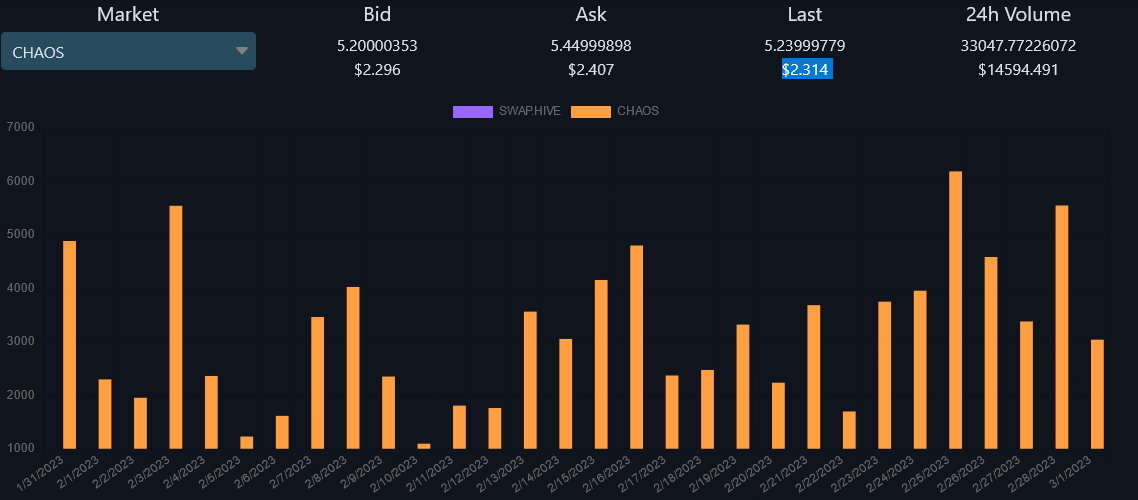 ---
What Is Chaos Legion?
Chaos Legion is a set of NFT's (cards) that are playable in the Hive Blockchain game known as Splinterlands. They can be traded on the in game marketplace and many secondary markets. Chaos Legion cards can be found in boosters packs in which contain 5 Chaos Legion NFT's (cards) each. Four common cards and one rare card are guaranteed to be found in each booster pack.
---
Chaos Legion Trailer
---
---
Watch A Splinterlands Battle Below:
(Click The Highlighted Link To Watch)
https://splinterlands.com?p=battle&id=a595a22edd5d91ccf5df9a2c51be9b760f586e0f&ref=rentmoney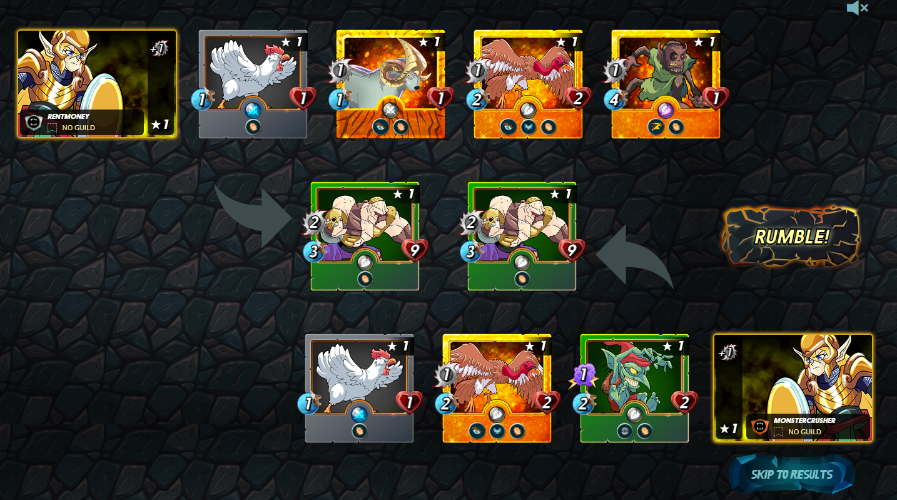 ---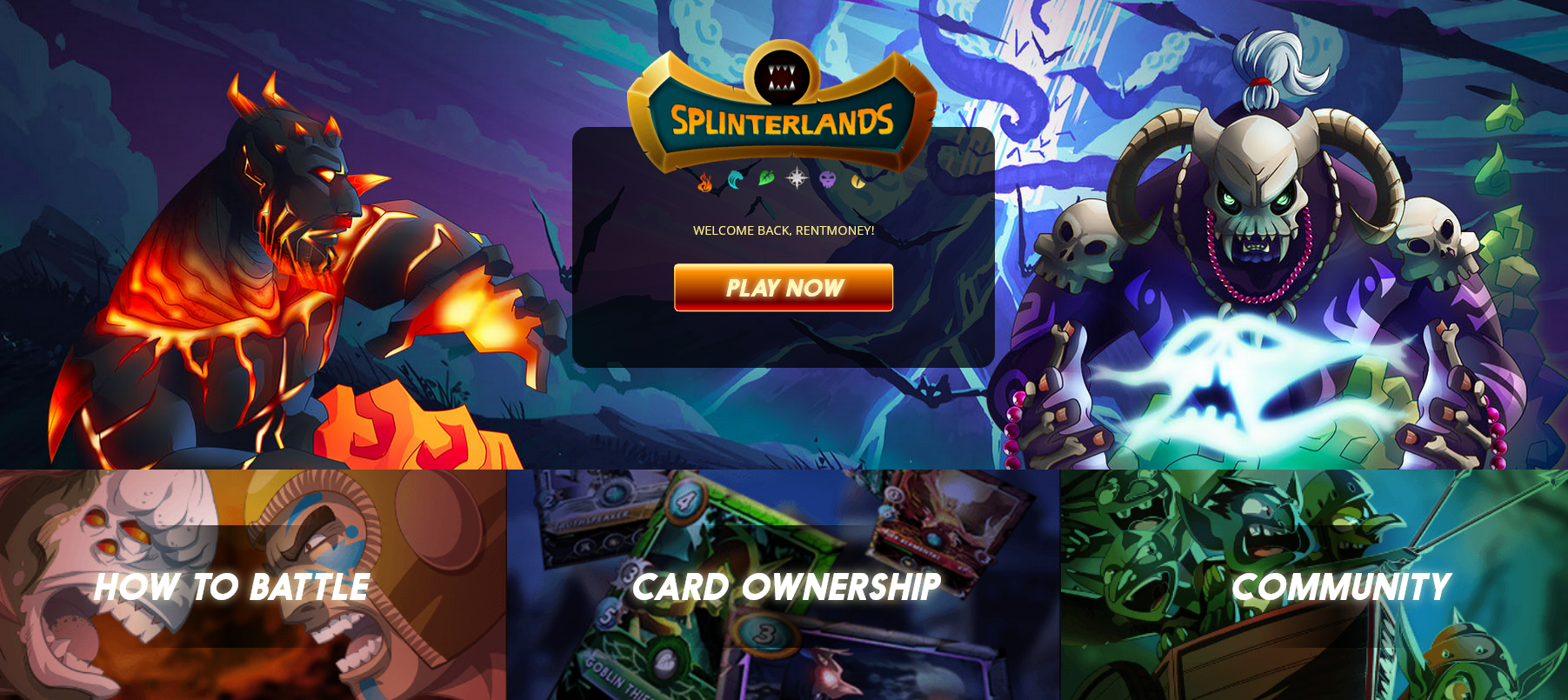 Posted Using LeoFinance Beta
---
---