Saying goodbye to our beloved pet Bambie.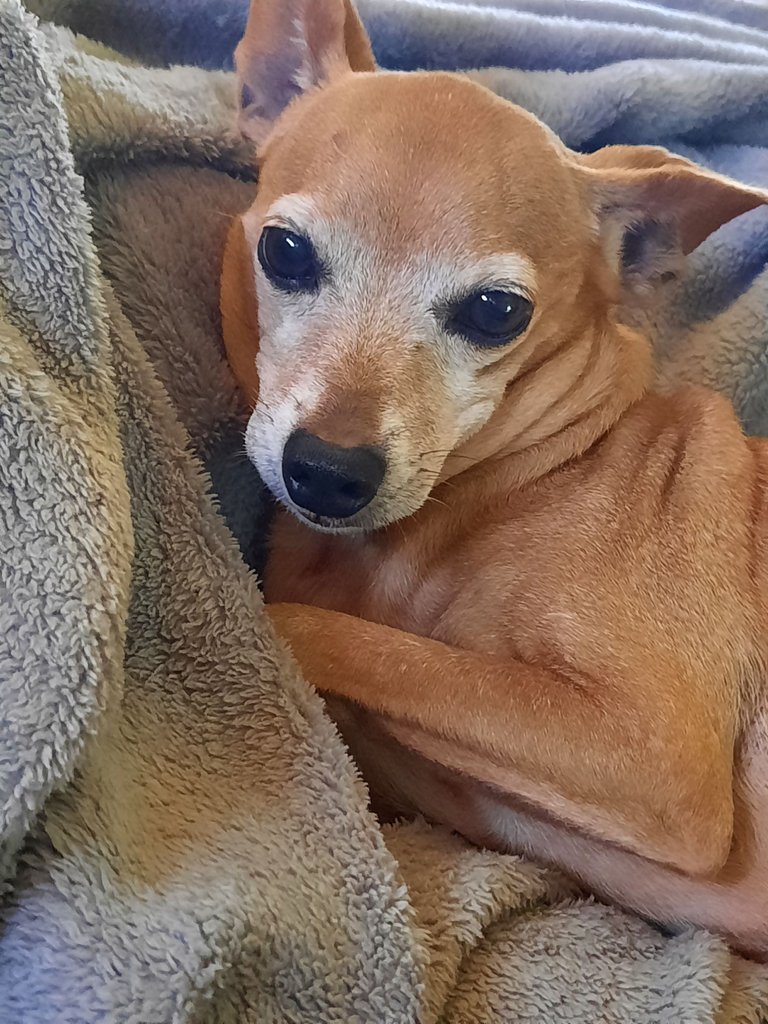 Bambie literally jumped into our lives @6-7 years ago. I lived a street over from the vet and my oldest son use to live directly across the highway from the vet. So needless to say we had several strays that showed up from ppl dropping them off AFTER the vet closes thinking they'll find them and take them in. Well that's not the case.. They usually end up coming across the road to find help... And that's what Bambie did. I had stopped at my son's house on the way home and as I was leaving Bambie jumped into my truck and didn't want to get out. I called my husband and told him I was bringing her home. We attempted to find her owners to no avail. So we kept her and named her Bambie. (She looked just like a little fawn when laying out in the yard)
She fit right in mostly..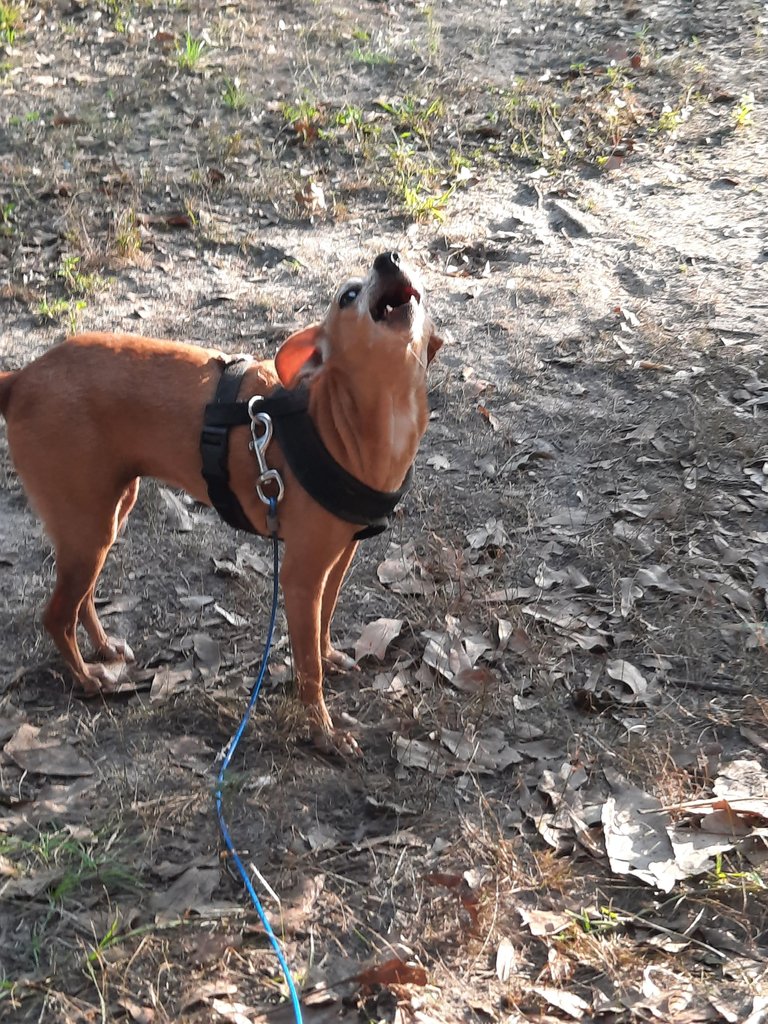 Bambie singing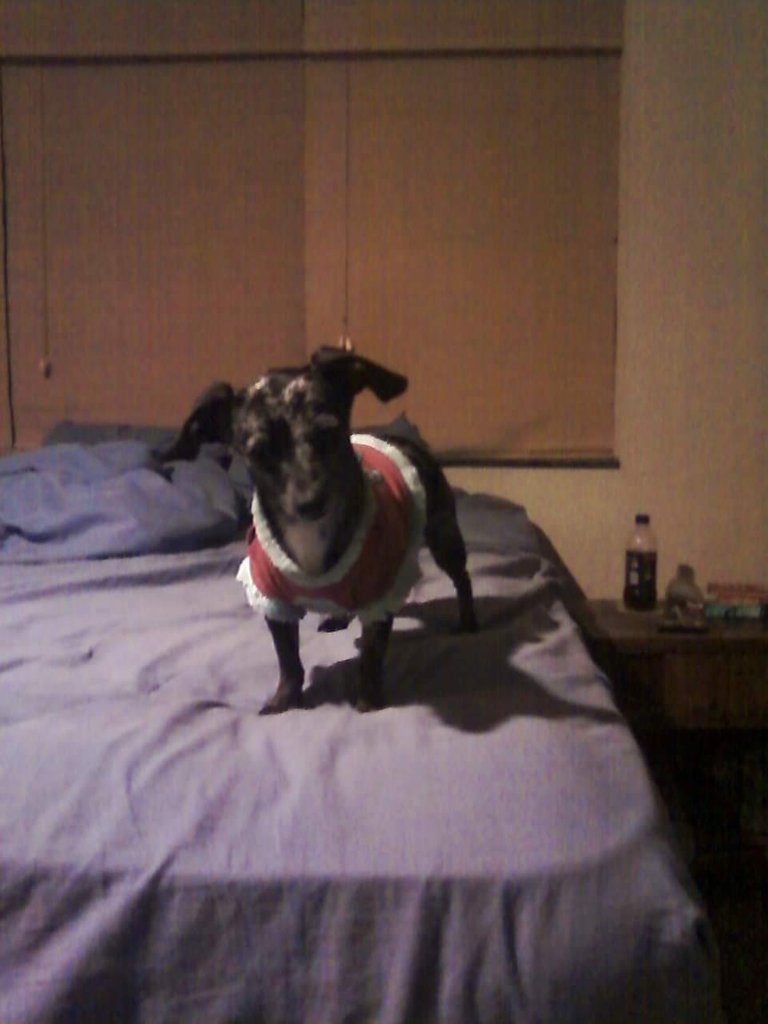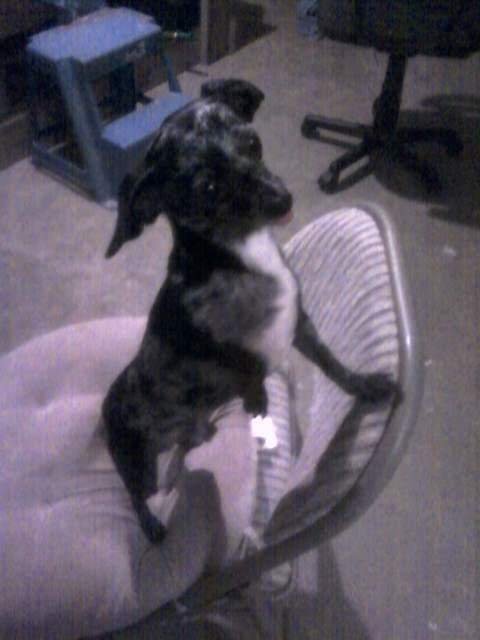 Charlie Buttons

Dumpster Kitty snuggled up in hubby's jacket
We had 2 other small dogs and a cat.Charlie Buttons, Tink and Dumpster Kitty. Tink loved everyone and everything... Charlie was a bit different. It's not that he didn't like Bambie he just was very jealous and didn't want her getting our attention.
But being the sweetheart she was she didn't mind... Much anyways.
We rocked along for a few years and life was good.
Then 2020 happened. A year of tragedies..
Mid April we lost Charlie Buttons. Charlie was 3 months shy of turning 16 years old. Losing him was like losing a member of our family!
1 month and few days later Tink passed. She was almost 12. We believed she missed Charlie and went to be with him. In August we lost dumpster kitty. She was 8 years old. I had found her as a kitten. She was sickly and shouldn't have made it past 2 or 3 years but when her "parents" (Tink and Charlie) passed she did too. Losing 3 cherished pets in less than 5 months was almost unbearable (not to mention all the other tragedies going on world wide)... But there was sweet little Bambie. She knew our hurt and comforted us. She'd always been in the background where the other 2 dogs was concerned. Of course we loved her but she seem to understand Charlie needed the extra attention and she didn't mind.
For the last 2 years she's been our only dog and mostly the only animal in the house. (We've had 2 kittens that was bottle fed at differ times but when they was old enough they went outside)
Bambie was a happy little dog. She loved being outside laying in a warm sunny spot, hanging out with us and the chickens or our other adopted outside cats. When my husband would come in from work she'd hear his truck before he was even on our road and would start getting excited to see him. And when I traveled for work, coming home after being gone 2-3 weeks or so she'd be so excited to see me. She'd shake her WHOLE body. She loved to sing. Her favorite song was bambilina (made up song, sung to the tune of thumbilina), plus many other made up songs that we'd sing her name in..
She loved us and we loved her.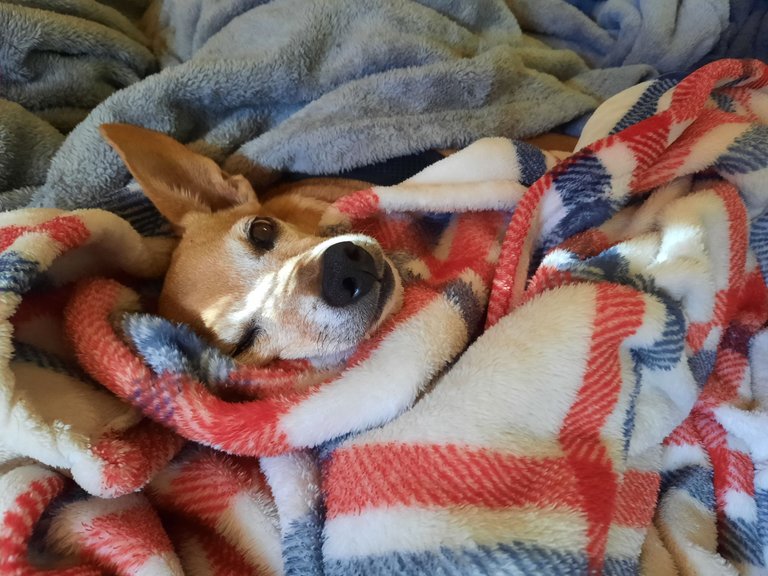 These last few months have been hard on her and ourselves. She got sick. We really didn't know what was wrong the vet didn't understand either. She was running fever and at first they didn't believe she was in congestive heart failure. Although no one was sure why she ran fever. Doug and I knew she was in CHF. We'd treated Charlie almost 8 years with it. Anyways, we started her on meds. We fought against dehydration and extreme lethargy. Poor baby couldn't walk any distance any longer. 10 steps she had to rest. So we carried her to and from.Then she quit eating a couple days ago. At that point we stopped her meds. We'd been giving her meds in sausages or weenies. She looked forward to them. They was special treats. So when she quit eating them, we felt it would be too traumatic to force her so we decided to let nature take it's course. (Unless she seemed in major distress we had decided no more vets)
Yesterday morning I woke up at 3:25am. I believe hearing her on the floor is what woke me. She sleeps on the bed with us with her own blanket between us. Usually closer to my husband. I put her back upon the bed and snuggled with her. Told her how much we loved her and that it was ok to go to sleep and stay a sleep. That we'd be ok.
Also that morning my husband had a flat as he was trying to leave work. One disaster after another it took just over 3hrs to make it home @9:45am. Doug carried her outside shortly after his arrival. He told me later, "she walked to a sunny spot, laid down and went to sleep peacefully in her sunny spot". I like to think she was waiting to say goodbye to Doug before going on. After he buried her he called me.
When I got home that evening, we walked out to her little grave amongst our other beloved pets. Each one has their little food dish on top of the stone that's covering them.
Long time ago I use to adopt people. Take them in, give them a couch to sleep on, feed, clothe, and help any other way but over the years I backed off from people as much and started helping animals. Animals are a lot more trust worthy and loving! We still help ppl as we can but animals I'll always try to have a place for (or find a place), especially the unwanted.
Back to Bambie... We never knew how old she was. She was already grown and fixed when she jumped into our lives. The vet could only tell us she was an older dog. Not that any of that mattered. What matters right now is she was so very loved and being missed so very much!
I know this might be a sad read.. And yes I'm still very sad. (It was only yesterday that she passed) so we're trying to adjust to life without Bambie. Which really sucks right now. But thru it all we're blessed. We were so blessed to have had such a precious little sweetheart who loved us unconditionally. To be there for us when we needed her the most. Precious bambilina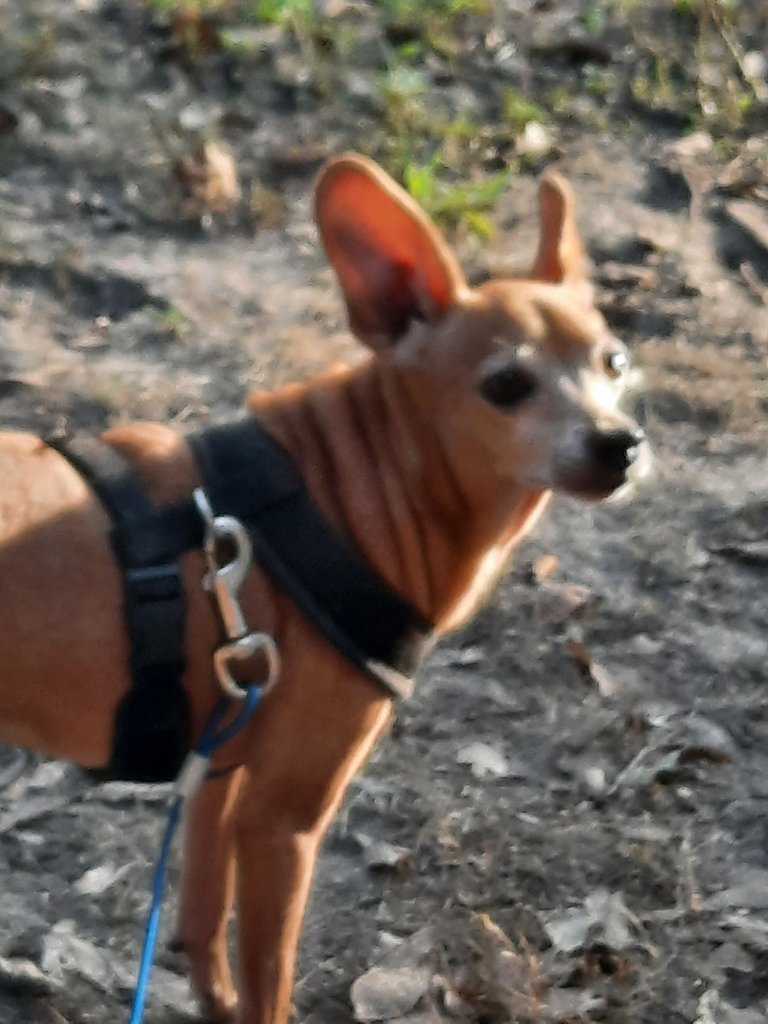 I'm so disappointed...I've searched all day for pictures of Tink and Dumpster Kitty, and a video of Bambie singing. I've lost so many phones over the years. I need to learn how store pictures off my phone 🤦😥
---
---