WHY I FAILED? : DIARY OF AN AREWA GIRL🌺

Fun Fact: Did you know Arewa is arguably one of the most advanced languages in Nigeria, and Africa as a whole? - ONNAEDO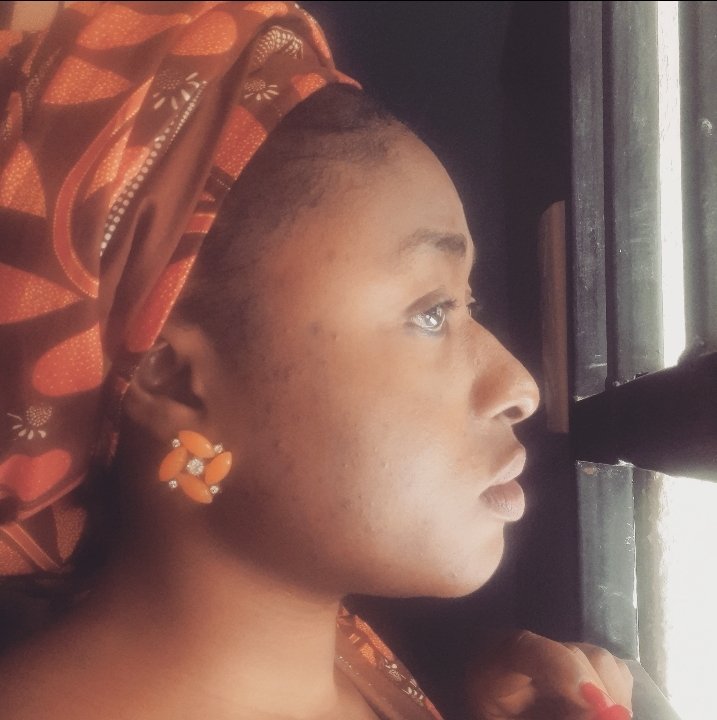 📱picture of me


Jennifer Salaiz rightly said in one of her quotes that "The eyes are one of the most powerful tools a woman can have. With one look, she can relay the most intimate message. After the connection is made, words cease to exist."
My Introductory Post provided little information about myself, so I'll move on to a brief look at my region of the country, the North, also known as Arewa.
AREWA the ethnic group from which I come, is by far the least researched in Nigeria.
Our culture and traditions differ significantly from those of other regions such as the south, south-east, and west. Women are expected to wear a headscarf and to cover their bodies with a veil as a sign of Honour. There are over 500 spoken languages and two dominant religions, Christianity and Islam. Irrespective of our differences, we still hold strongly to our culture and tradition because that is where we unite. Despite the dreaded Boko-haram attacks, Arewa is still known for it's hospitality. We welcome visitors into our homes with open arms, believing that strangers are God's messengers to us.



From my side of the country, there are certain expectations that come with being a girl child, and these expectations have nothing to do with her reaching for the stars and everything to do with her being trained to be a proper homemaker. The roles of the girl and boy child are established from birth. While the boys go to school and play ball, the girl child is expected to spend her day at home being groomed to be a domestic asset. When compared to the birth of a boy child, the birth of a girl child is almost never celebrated in some rural areas.
It is also common for a girl to marry at a very young age. A girl can be betrothed as young as seven years old, and at worst by the age of eighteen, she should be married and settled in nicely.
However, in modern times, Many families have been able to break free from this ancient practice, and thankfully, my family is one of those who show no difference between girl and boy children. We all went to school and we all participate in domestic chores.



You're probably wondering why I chose that title? It is said that it takes a village to raise a child. It's true that my parents have had decent exposure and done their best to protect us, but, we are still part of a society that dictates the upbringing of boy and girl children.



It was on October 2nd, my birthday. I awoke thirsty and went to get a drink of water. It was close to midnight. I was on my way to the kitchen when I heard sobs coming from the living room, so I took a detour to find out what was going on. My mother was on her knees, head bowed, praying or crying. I crept closer so as not to disturb her, and that's when I heard her praying to God and calling my name. My mother was concerned because I was now a year older (a score old) and unmarried. I couldn't believe it, so I grabbed a cup of water and went back to my room.
I lay motionless on the bed, and tears began to flow from my eyes. I simply shut my eyes and said
Lord, Whatever is bothering my Mum, please put her at ease and respond to her.
I rolled to the side and dozed off. I never mentioned a word about it to my folks or asked why, because I already knew the answer.


Why was I a failure in the eyes of society, despite my accomplishments?
Marriage for women is an incredible achievement, a trophy, and a great honor to the girl's family in their eyes. Regardless of how hard my family tried to protect me from it, they couldn't change society's views. When my parents went to family gatherings, they would inquire if their daughter was already married or engaged to be married. I know my parents avoided certain gatherings and also prevented me from attending them most of the time. When my relatives called me, that was the first thing they said and the last thing they said.
The pressure got to me to the point where I was dating people I should've probably only been friends with, all in the name of fulfilling my responsibilities as a good daughter. I was hurt, cried, and healed, but it didn't matter that I was trying. Because I didn't have a man to back me up, I was looked down on and disrespected in certain situations.
In their eyes, I was a failure, and I wasn't good enough. Nothing I did was good enough because I hadn't brought my family honor. It felt as if even if I failed at everything else, getting married was enough. I felt trapped.



But it was them who failed, not me. They failed to recognize that a woman's role is not limited to childbearing, but that by educating and empowering her, you are empowering an entire nation.
Because society rushed so many early marriages, girls who were not allowed to discover their dreams and potential are now left struggling.
My society subtly passed on the idea that educating a girl child would make her impossible to control in marriage, but failed to recognize that submission in its true sense is strength under control, and a woman's inability to submit in marriage had nothing to do with her being overly educated, but rather with her lack of exposure to proper teachings.
It failed to recognize that everything on Earth has a time and a season, just like winter and summer, seed-time and harvest.

MY SOCIETY FAILED, NOT ME.
You have no boundaries other than those you impose on yourself.
Do not let a failed society dictate your life. You were born to reach for the stars, and the Universe will do everything in its power to bring together so that you attract the exact person for whom you match the investment.

💝YOU ARE UNIQUE, SEPARATE AND WHOLE💝

🤗Until Next Post, Hive, Vibe & Be Lucky🍀
🍾WISHING YOU A MAGICAL START TO THE NEW YEAR2️⃣0️⃣2️⃣2️⃣🥂
Beautiful Text dividers by cryptosharon posted via @theterminal DISCORD CHANNEL


🤗Click on this or banners for Your Personal Discord Invite to communities I belong to🤗
All content is mine unless otherwise Noted
queenstarr ©2022
---
---