Thank you and Happy New Year!
Hey, lovers and supporters of the Eight Art!
Huge thank you, first of all!
The @PhotoCuration initiative grew up in the last year thanks to the great support of some of you.
We were wondering how to express our gratitude in a way that would be efficient and beneficial for everyone in the long run.
Today is the day we're tipping out our top supporters by buying subscription shares of HBI.
The formula we used to decide the number of shares gifted is quite complex, it includes the social interactions, like votes, comments, reblogs, suggesting new photographers, etc. It also takes the delegations given to us into account. Some other factors that we'll keep to ourselves too. It is a very complex formula indeed so let's cut to the chase.
Here is a table with the accounts, in Alphabetical order, and the number of HBI shares we're sending shortly.
May your 2023 be full of positives!
We may or may not do that share again, soon or not so soon in the future! 😃😍📸👍
---
Thanks to http://recap.hivemeetup.online/ here is our recap of 2022: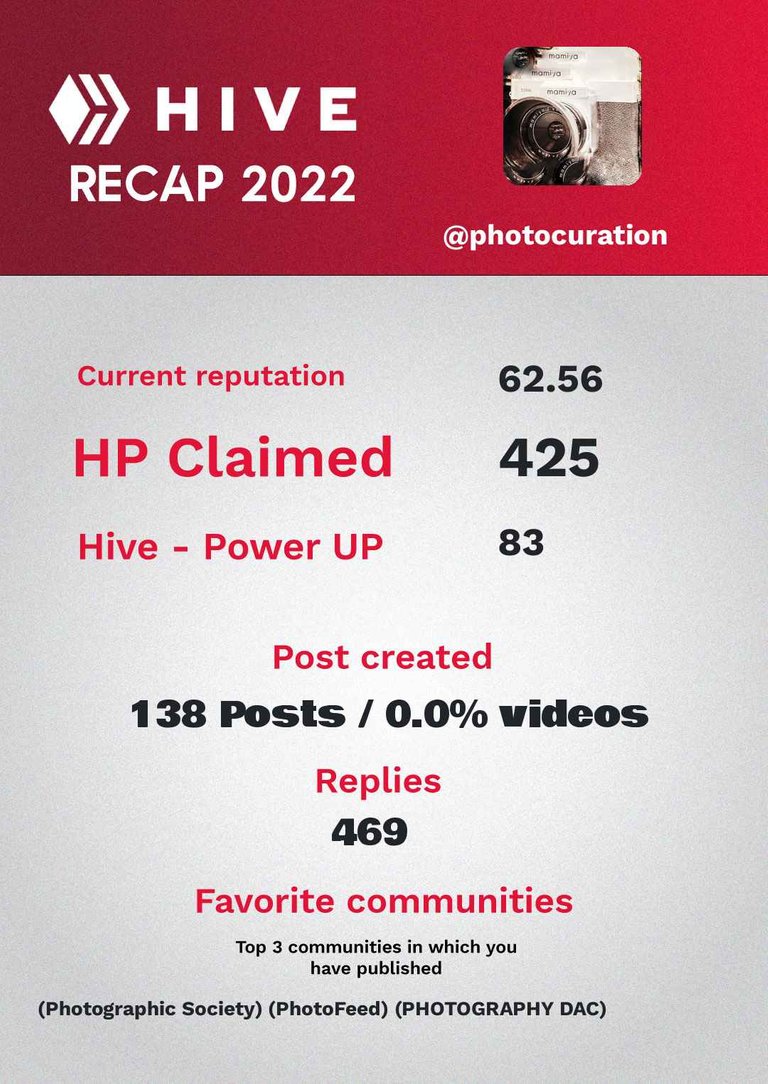 ---
Thank you and keep making the HIVE platform a better and more beautiful place!
---
You could support @PhotoCuration by delegating HIVE POWER to us so we are able to support better the great photographs shared by the talented artists on the Hive Platform!
---
Our avatar has been created by @soulsdetour, huge thanks!
---
Do you know any other Hive bloggers who post quality photographs? Please comment/tag them under this post so we review and start following them and appreciate their work!
---
Please upvote, reblog and follow us to support this noble growing initiative!
All feedback, suggestions, criticism, ideas and comments are very welcomed!
---
---