South Africa's most dangerous spiders.
This is one of the Button series of venomous spiders that we found.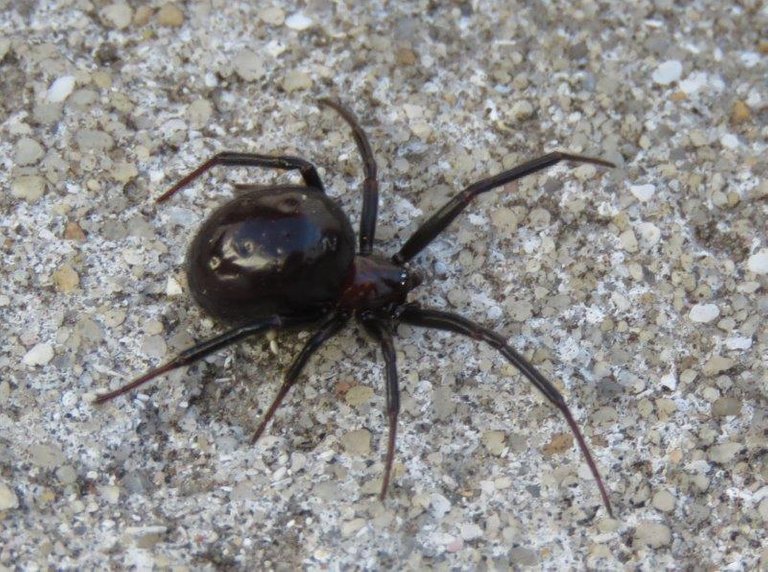 By luck we found it while cleaning our yard and if even one of these entered our home, we would be in big danger.
South Africa and in fact Africa is known for it's abundance of wildlife and insects. Mostly harmless insects, but also some very dangerous ones.
One bite from this Black button spider could become life threatening as they are very poisonous.
But don't take my word for it, take a look at this.
All species of Latrodectus are venomous to humans, and their bite constitutes a medical emergency.
Although rarely fatal, the symptoms of the bite are often incredibly painful and medical attention is recommended following any Latrodectus species bite, as complications relating to the bite can arise. Treatment of bites is usually supportive, administering opiates for pain and benzodiazepines for spasms. An antidote is available in South Africa for the bites of both L. indistinctus and L. geometricus, however it is only used for severe cases of envenomation due to its potentially severe side effects. Individuals who are allergic to the venom may also require epinephrine (adrenaline) or diphenhydramine to treat subsequent anaphylaxis.
Source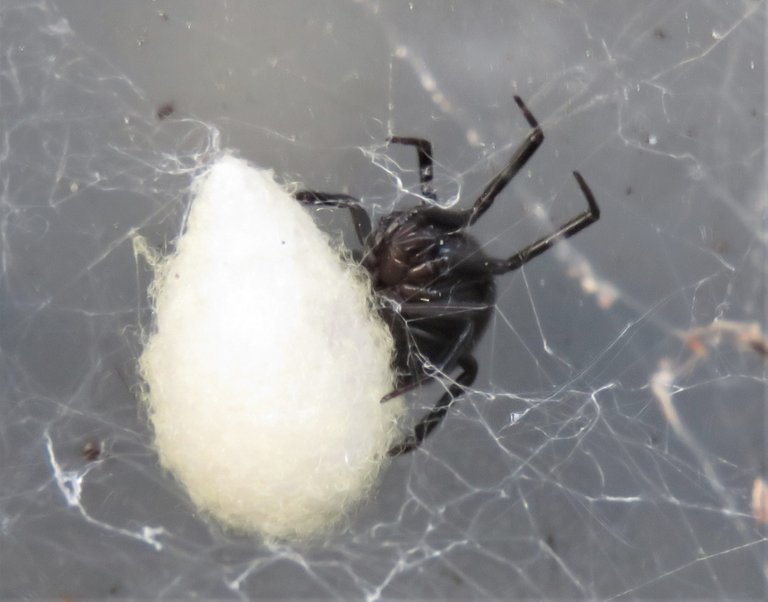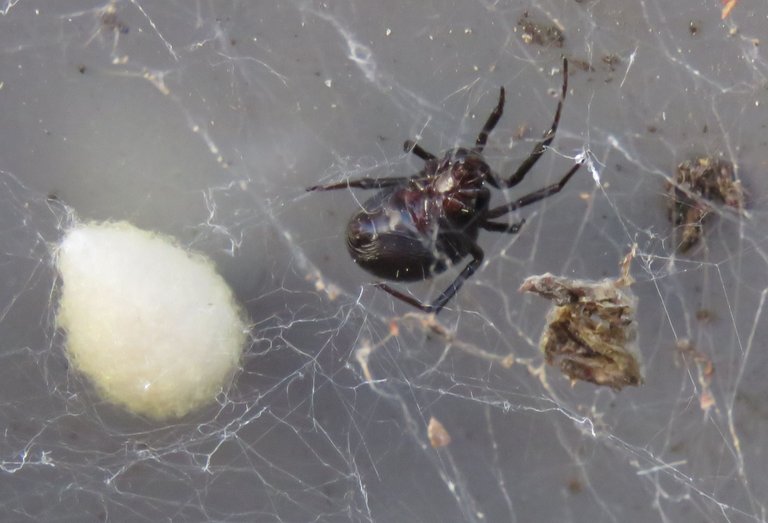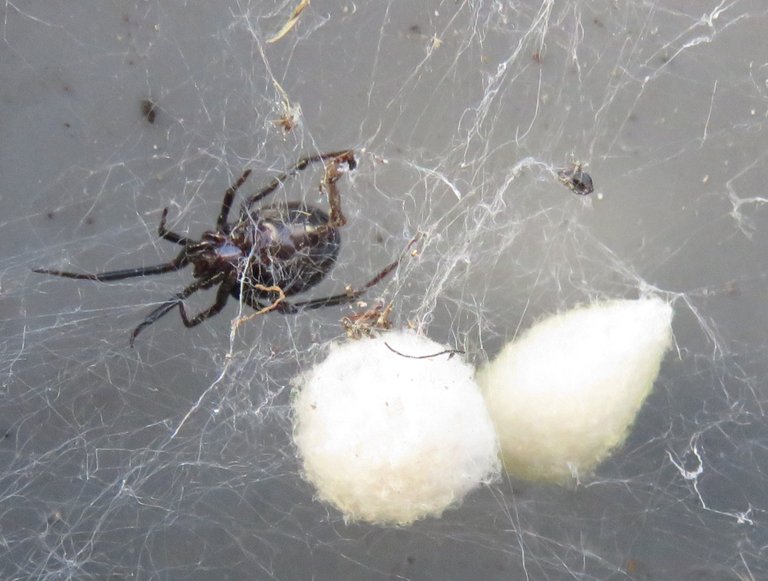 Only the bite of the female black button spider is dangerous and she was trying to defend her nesting cocoons against my intrusion. Imagine how many tiny eggs were inside those two bags and like I said, if only one of the babies after birth made it into our house, we would have been in serious trouble.
There are 6 species of button spiders native to South Africa and in Europe they are known as widow spiders.
I suppose they are widow makers by biting the husbands with their poisoned fangs.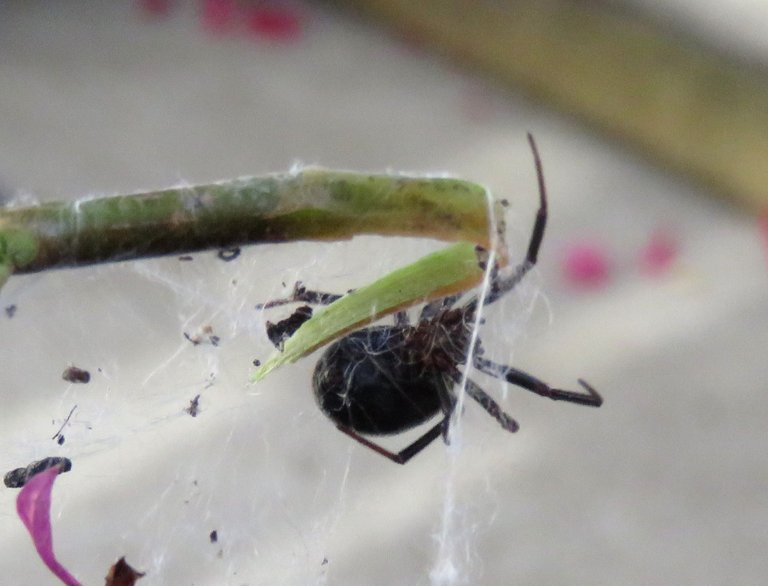 Here we go, I lifted her out and placed her on the floor to get some photos, before she went into our spider bottle with her two cocoons and this morning we put them under a rock in the veld.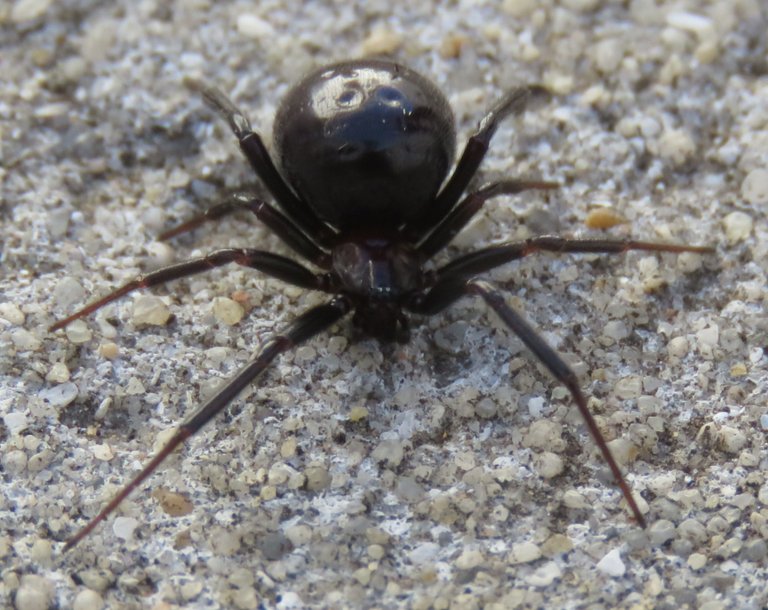 Definitely not something to play with and best is to stay far away from these dangerous ladies. But they also have their particular roles to play in the eco-system and we simply have to respect all life.
I for one wouldn't want to have one in my room when I sleep at night, but this is Africa and anything can happen here.
Btw. Marian is too young to become a widow :)
And That's All Friends.
Photos by Zac Smith-All-Rights-Reserved.
Camera: Canon Powershot SX60HS Bridge camera.
Thank you kindly for supporting a post on behalf of @papilloncharity
---
---