My contribution to the shadow hunters.
A bit different than the normal as usual, but lovely as always.
Our local geese Harry and Sally came into the complex where we live today to parade their new little ones for us. When I saw the shadows after I had downloaded my camera into my PC, I thought that this could be good for the #shadowhunters community to see.
After their visit they departed back into nature and it was indeed wonderful to see.
Come and look at the fluff balls.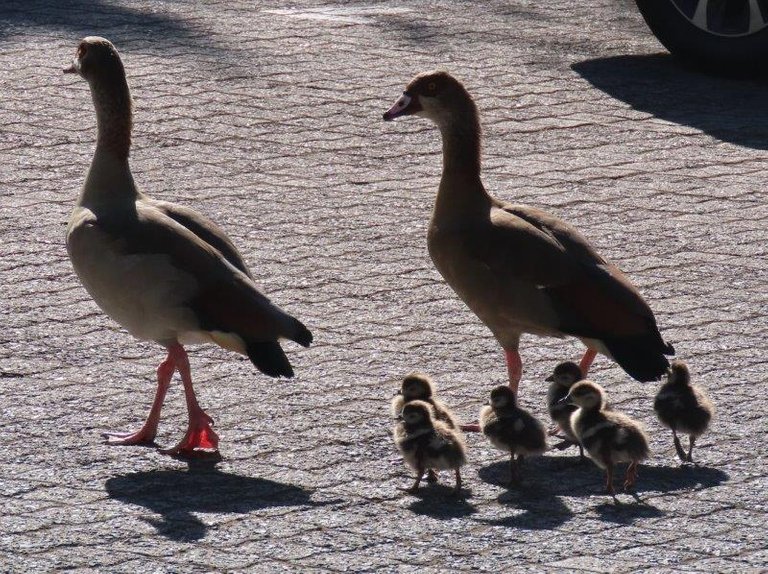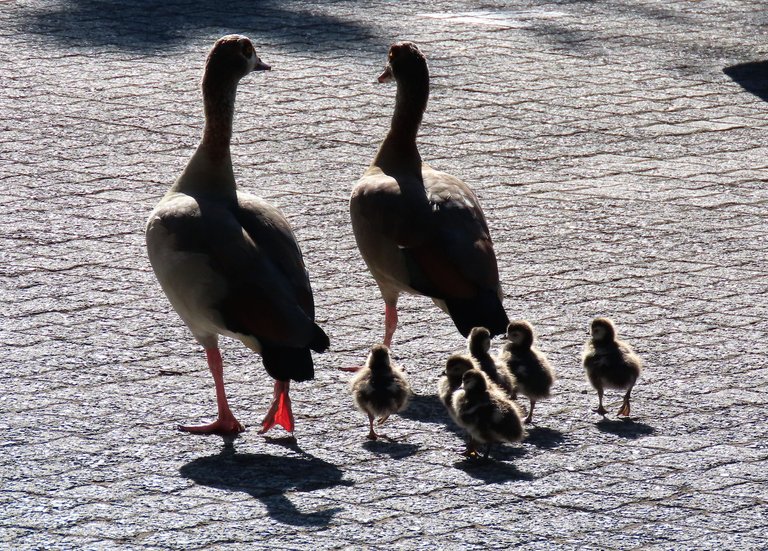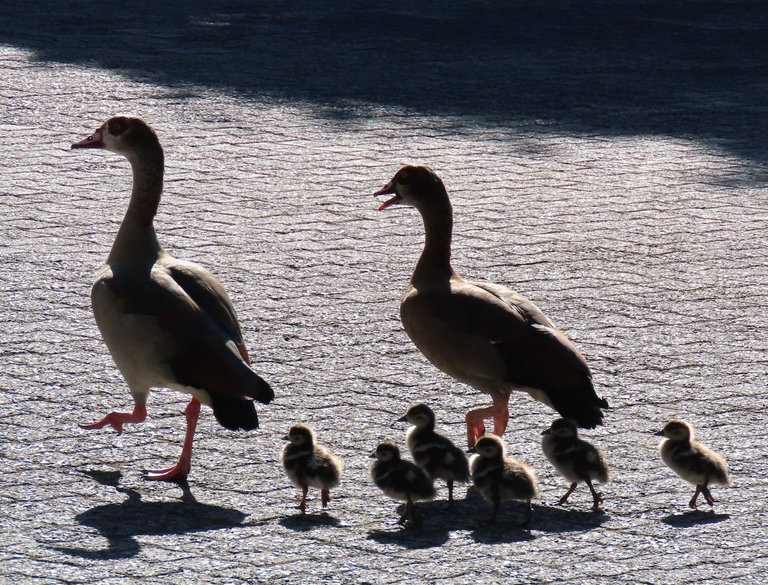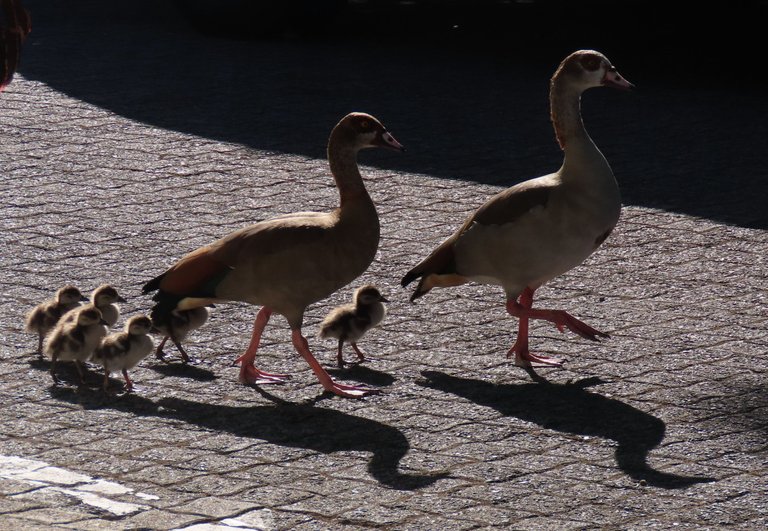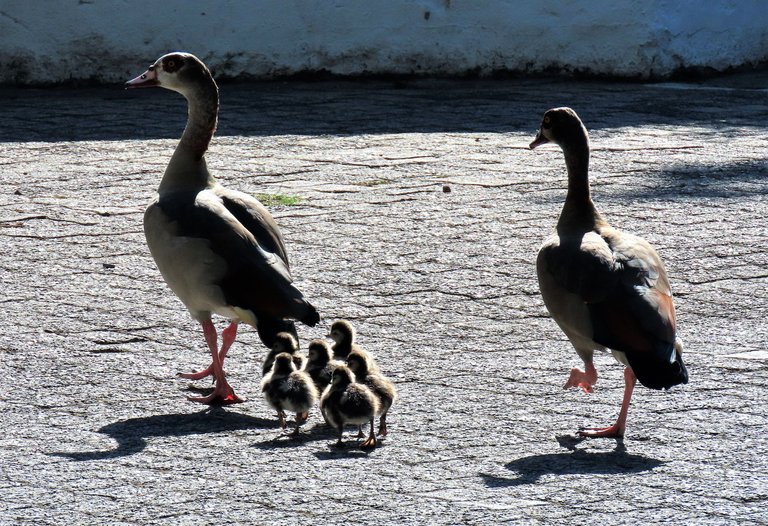 And that was it, they were done with the parade and off back home they went.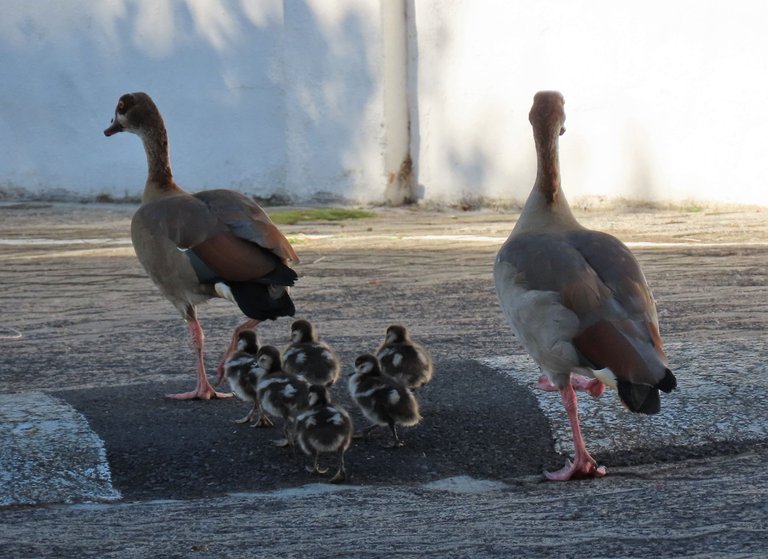 Now as I write this I am so pleased that they came to show us the babies, even though there were only six.
Normally the have many more and I think that some predators already had a feast here.
Harry and Sally as some of you know are eating here in our garden every year upon their return wherever they come from to nest and it is always a pleasure to watch them.
So, I hope that you have liked the story here.
And That's All Friends.
Photos by Zac Smith-All Rights Reserved.
Camera: Canon Powershot SX70HS Bridge camera.
Thank you kindly for supporting a post on behalf of @papilloncharity
---
---