Beautiful and Sublime Sunday 2022
Have a nice day everyone!
To be honest, since I lost my Whitey, I lost my energy to write. I didn't want to visit the plants because it reminds me of my Whitey and I couldn't control my tears and caused pain in my heart. It's already a month since my pet Whitey was lost. I need to move on and keep Whitey in my heart❤❤❤. It's 2022!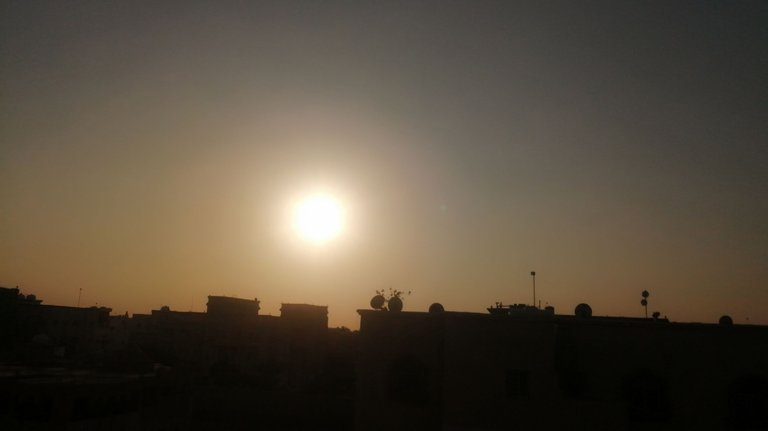 The sunrise that gives a promise for a better day and grateful for waking up in the morning.
I visited my garden once again and started all over on what I usually did before. I missed how I sweat while cultivating the soil so the plants will be looking better. The climate is changing bracing for a colder season.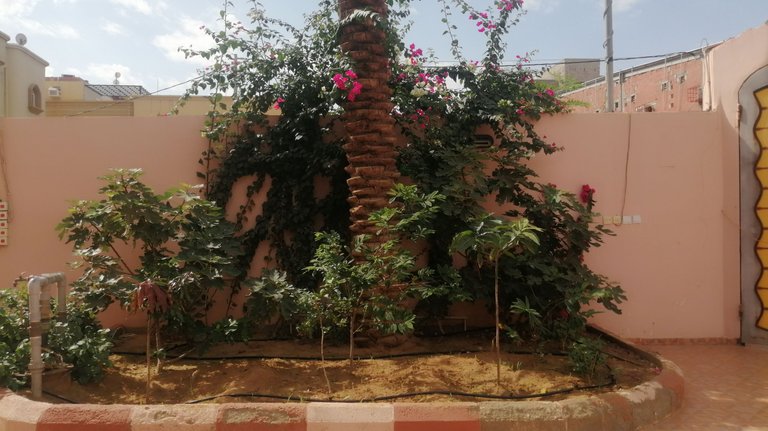 So happy looking the tiny mango tree are growing and the flowers, bougainvillea climbing in the wall.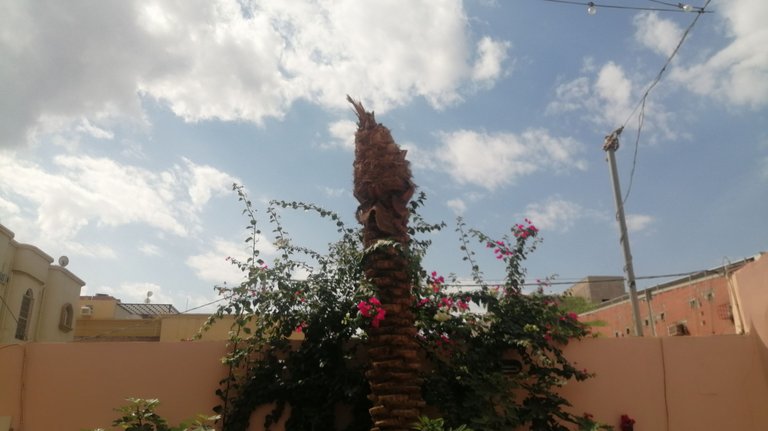 Last few months ago I cut the branches of the figs after our last harvest and now it gives more fruits abundantly.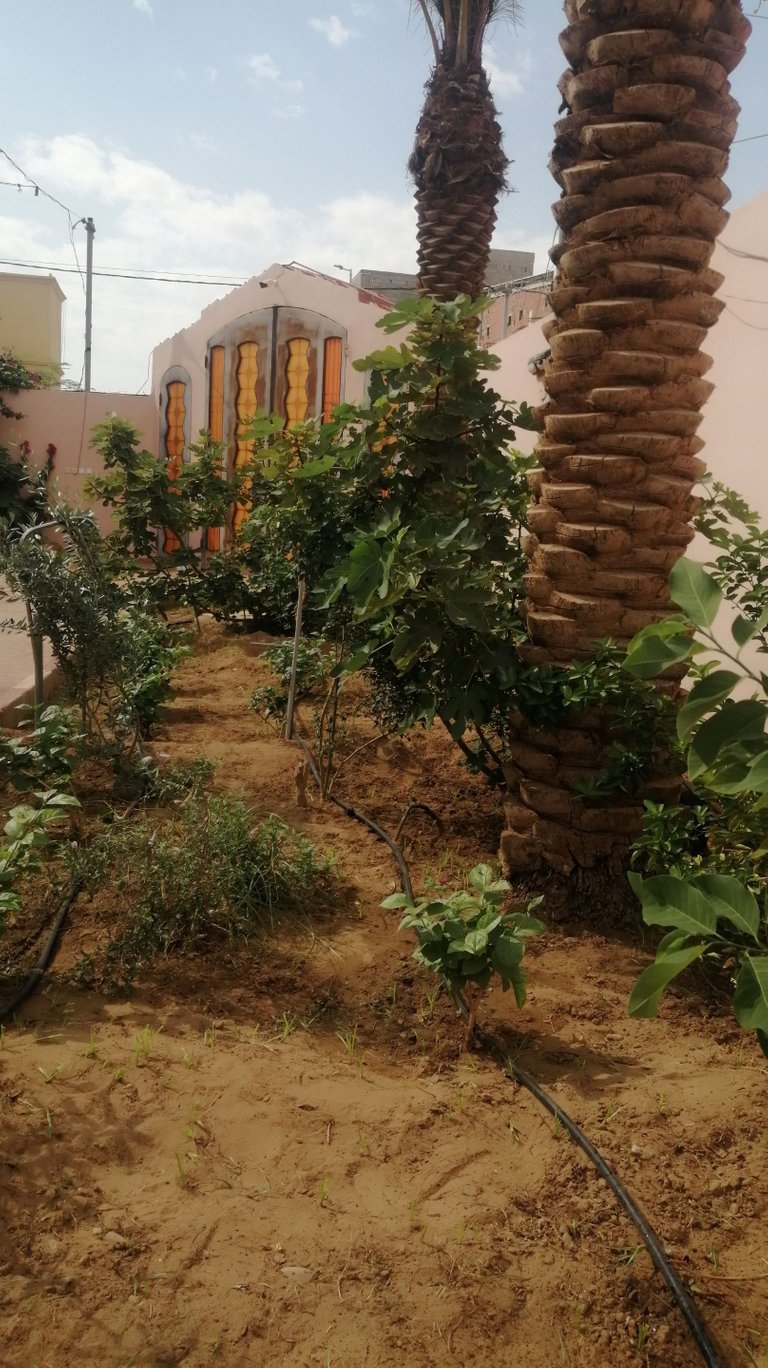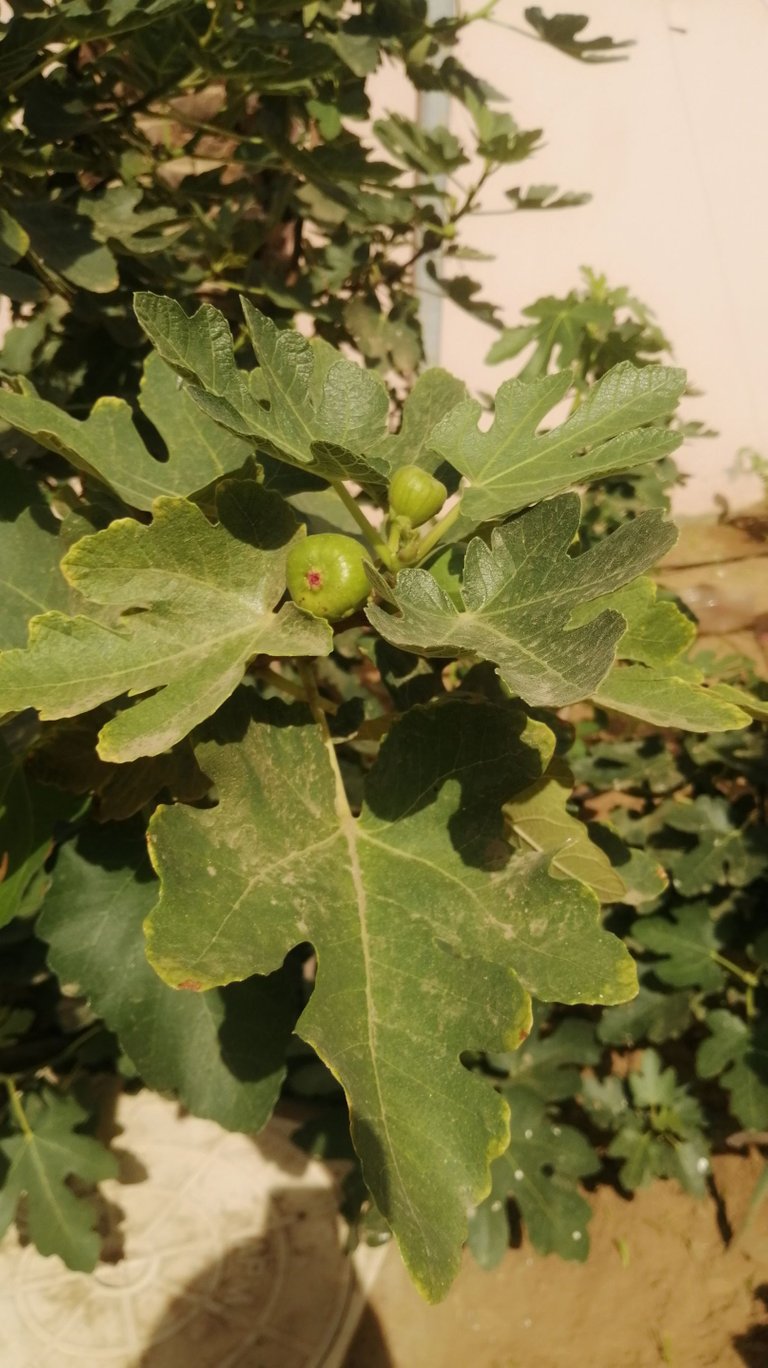 Before, I didn't like eating this fruit until I planted it and ate my harvest. I'm so lucky that it's a sweet variety. It will give us none stop fruits and need to be harvested every day. A plate of figs on the table is all I want again.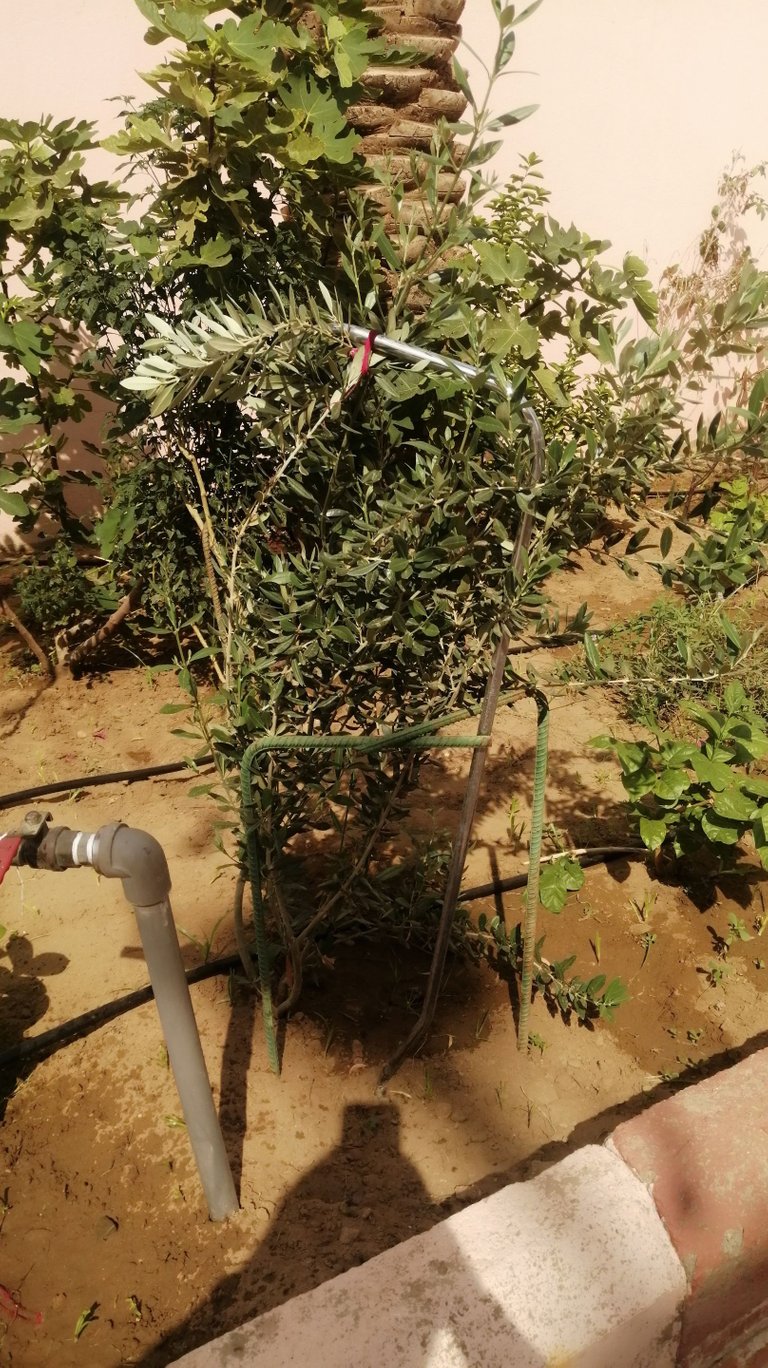 So excited for the olive tree. I don't know how many months it will bear fruits? I saw it growing taller.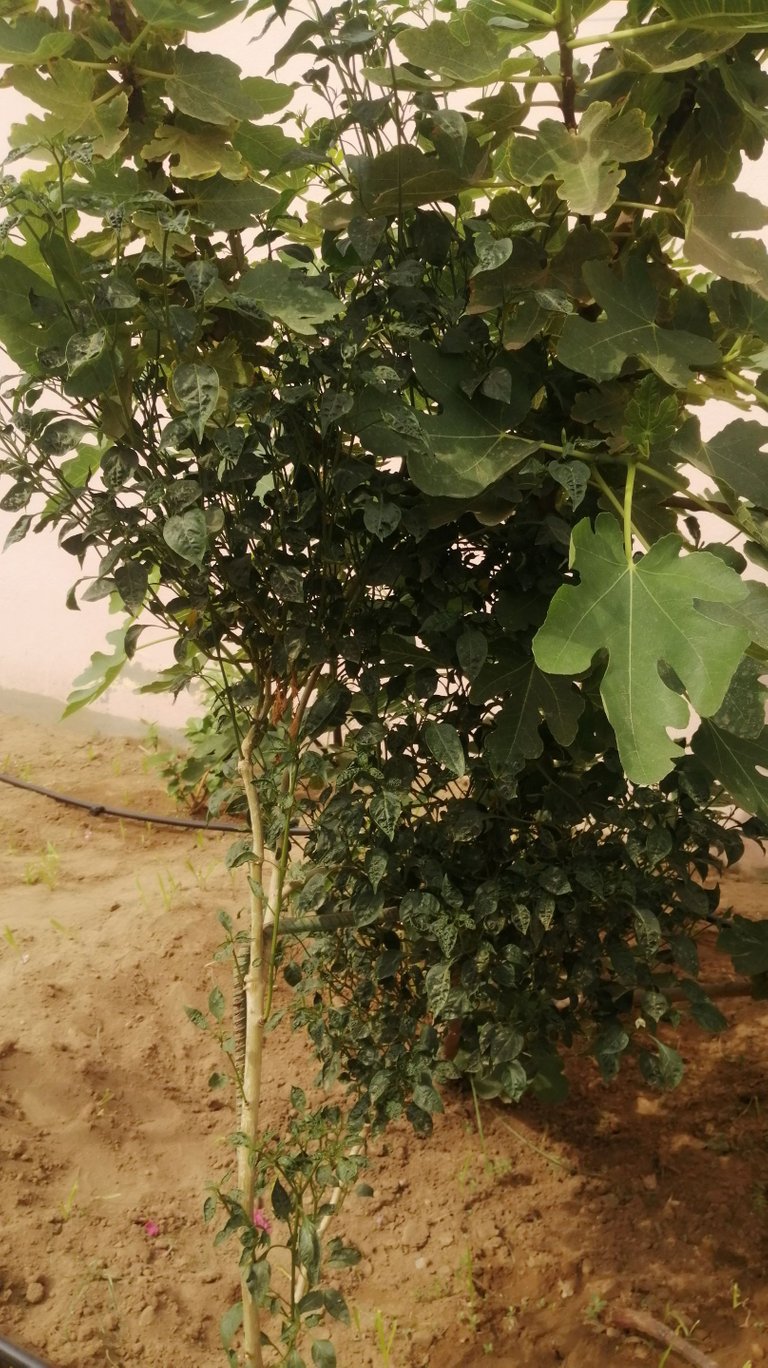 This is the chili plant that bore fruits before and it stopped. Maybe it will give us fruits again in its season.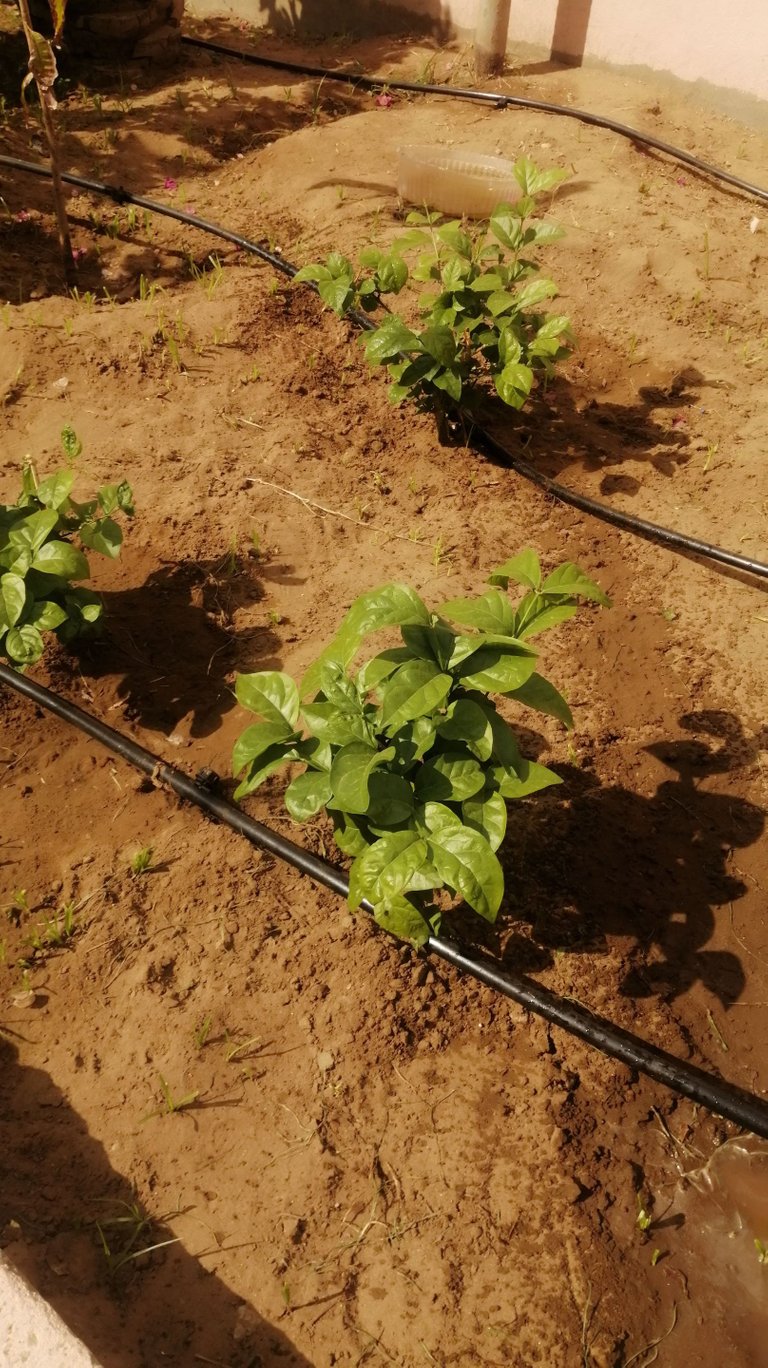 I also trimmed the Arabian jasmine in preparation for the next year's seasons of flowering.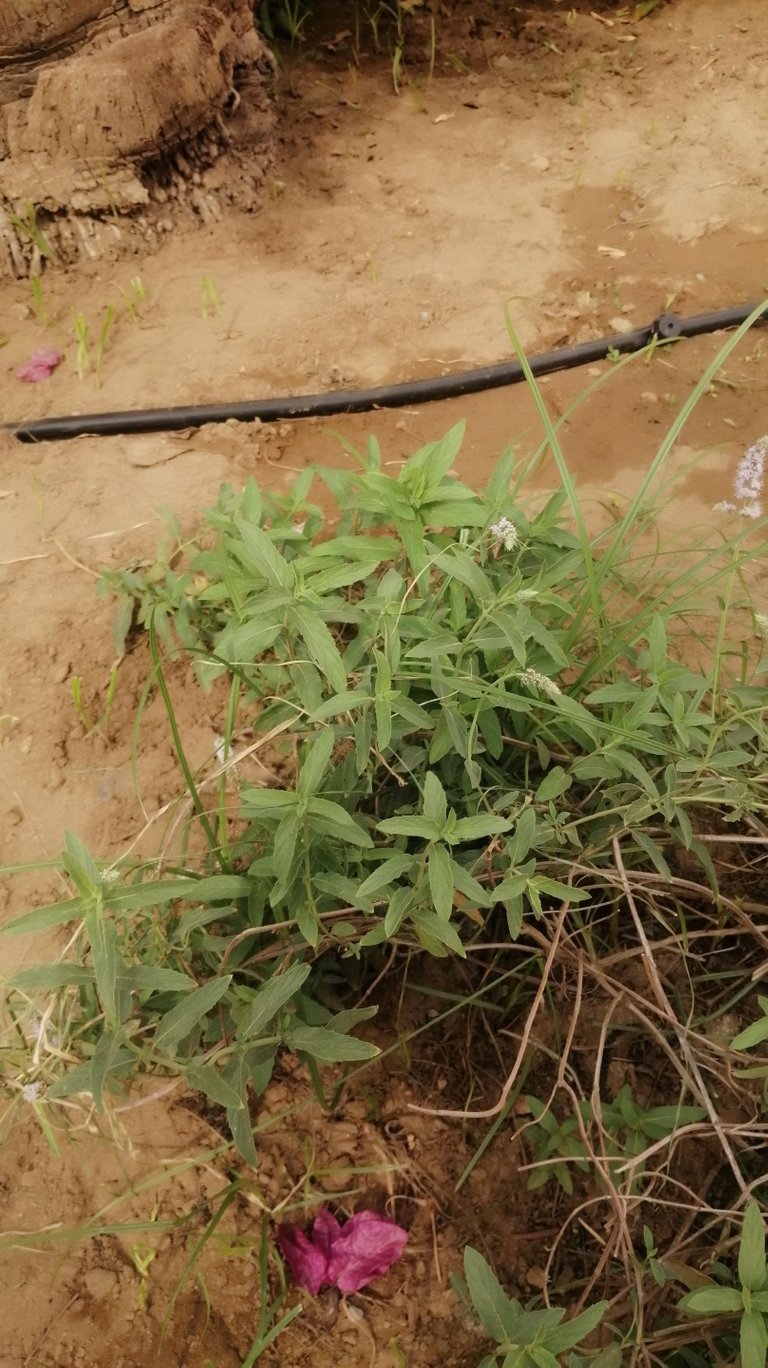 I don't know the name of tnis plant in English. It is called Habag or sumatri. It is a kind of herbal leaves for tea.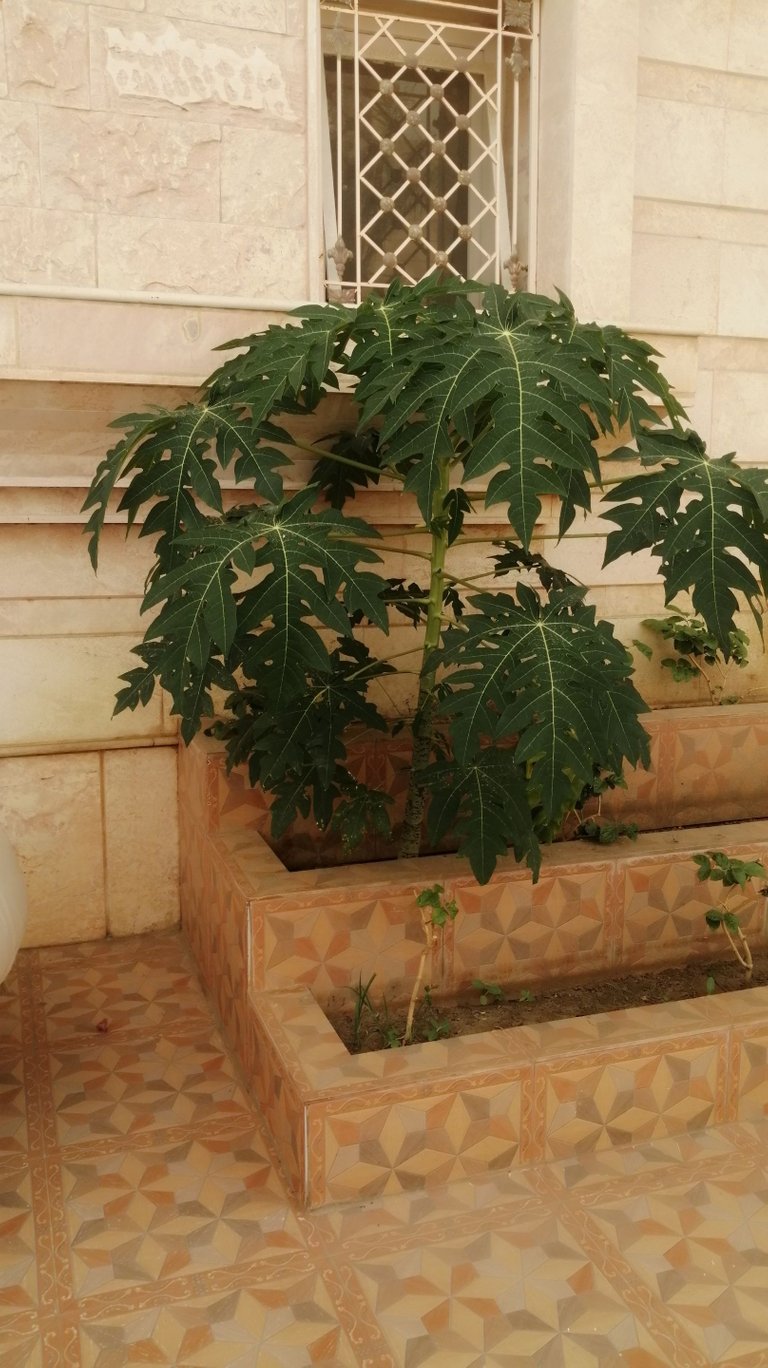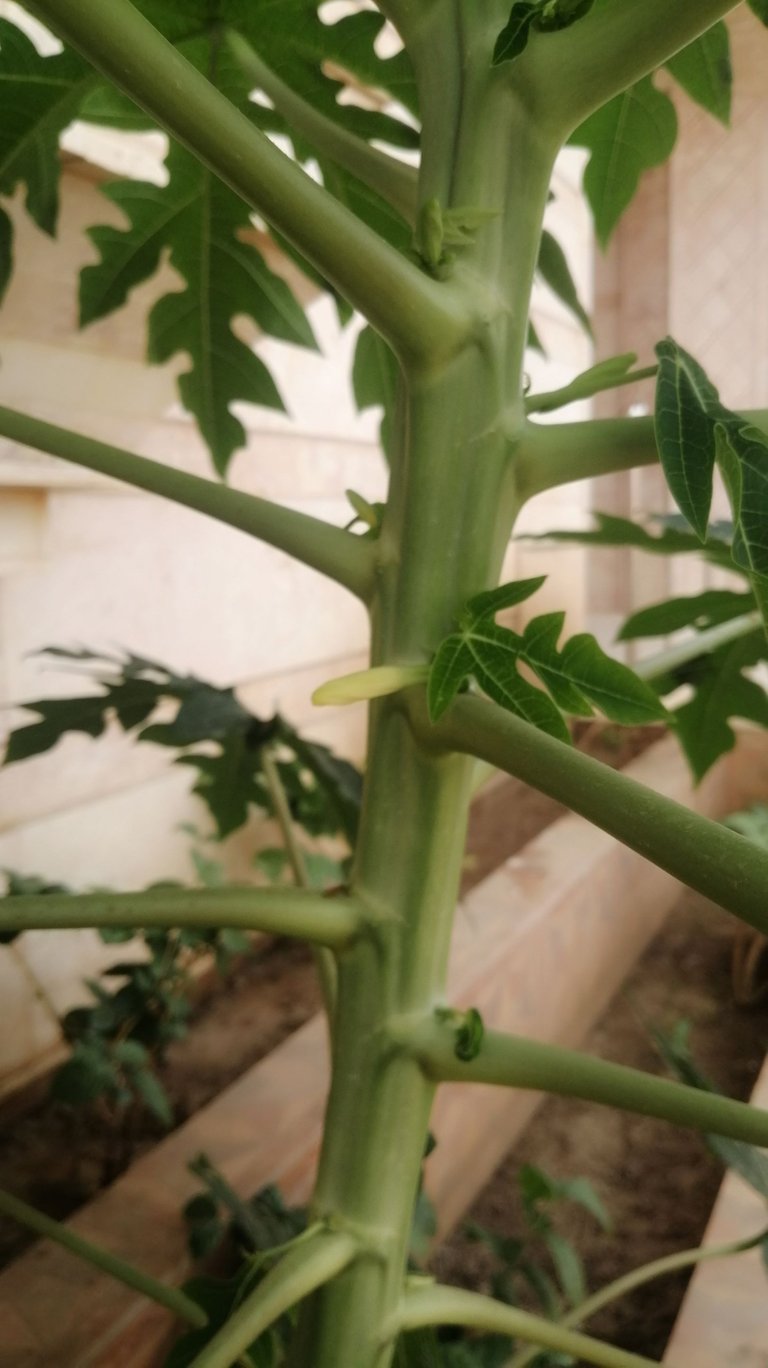 I successfully planted my papaya. I sow a lot of seeds and supposed to be planted in the other place but there was only one who came out. Now, it has a flower. Sooner, I am so hopeful that I can see papaya hanging on its tree.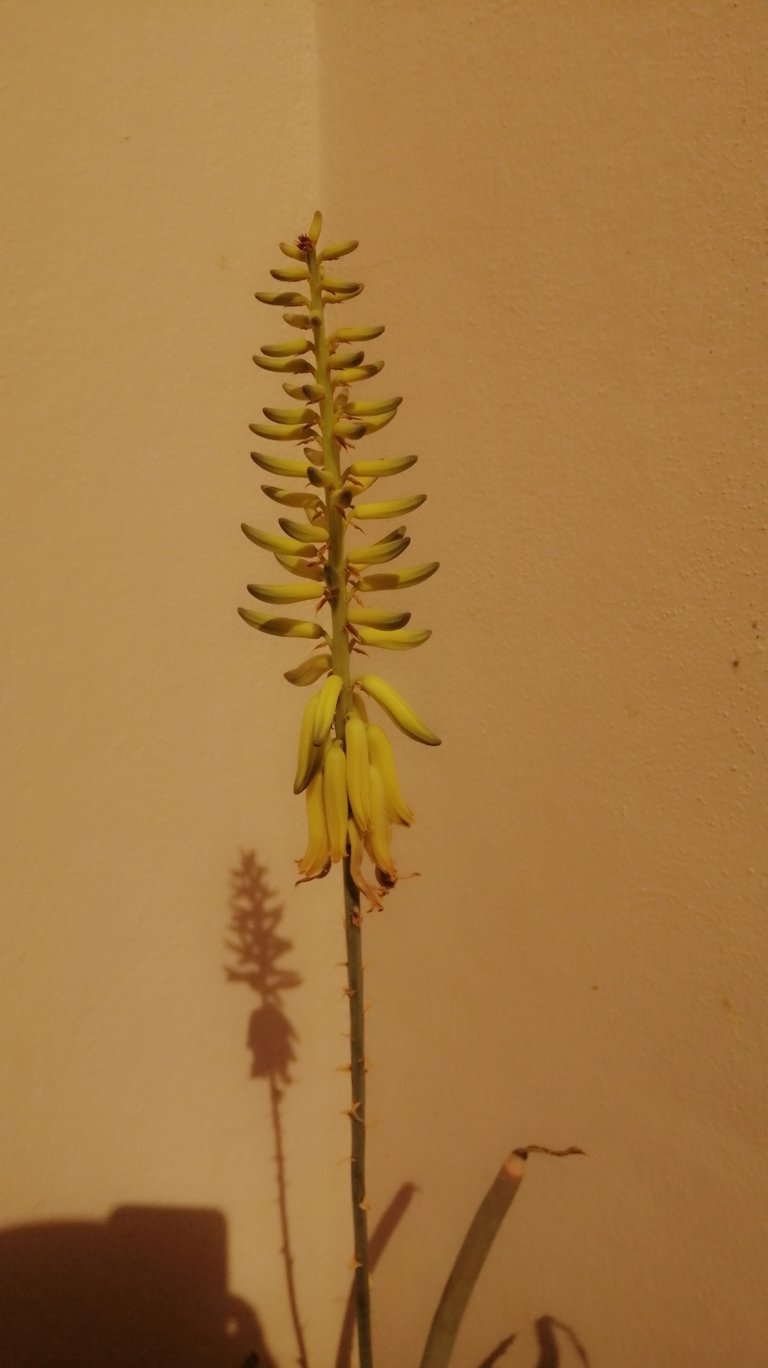 My lucky charm is aloe vera, it bears flowers yearly. I removed all and I replanted only one. Amazingly, I found flowers yesterday❤❤❤. Aloe vera is not giving flowers all the time but ever since I planted it, it gives me more and more.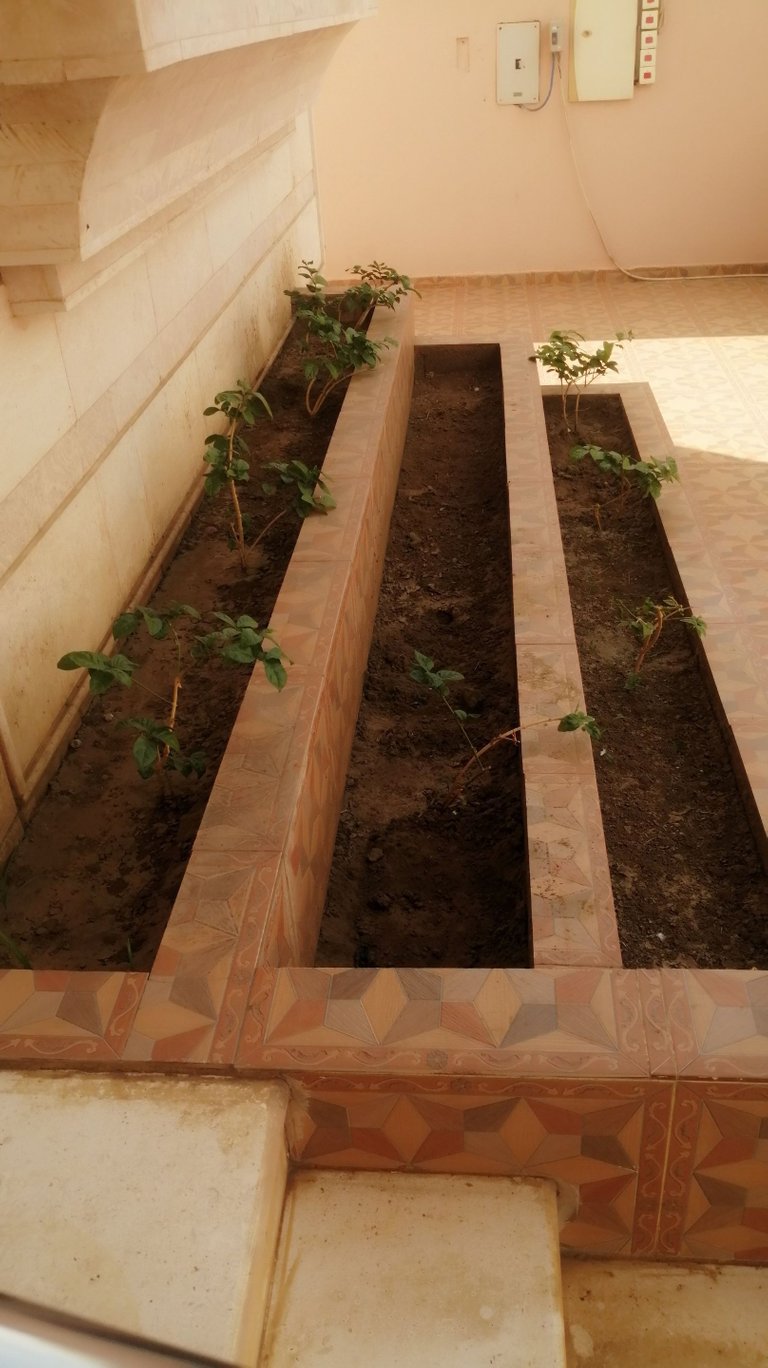 This part had a lot of periwinkles flower before and I replaced it with Arabian jasmine. We need it most because it will be used when there is a wedding party.
Today I am going to sow tomatoes and spinach. We have a lemon tree and moringa outside and I forgot to take a picture. There are sweet apples too, waiting to bear fruits soon.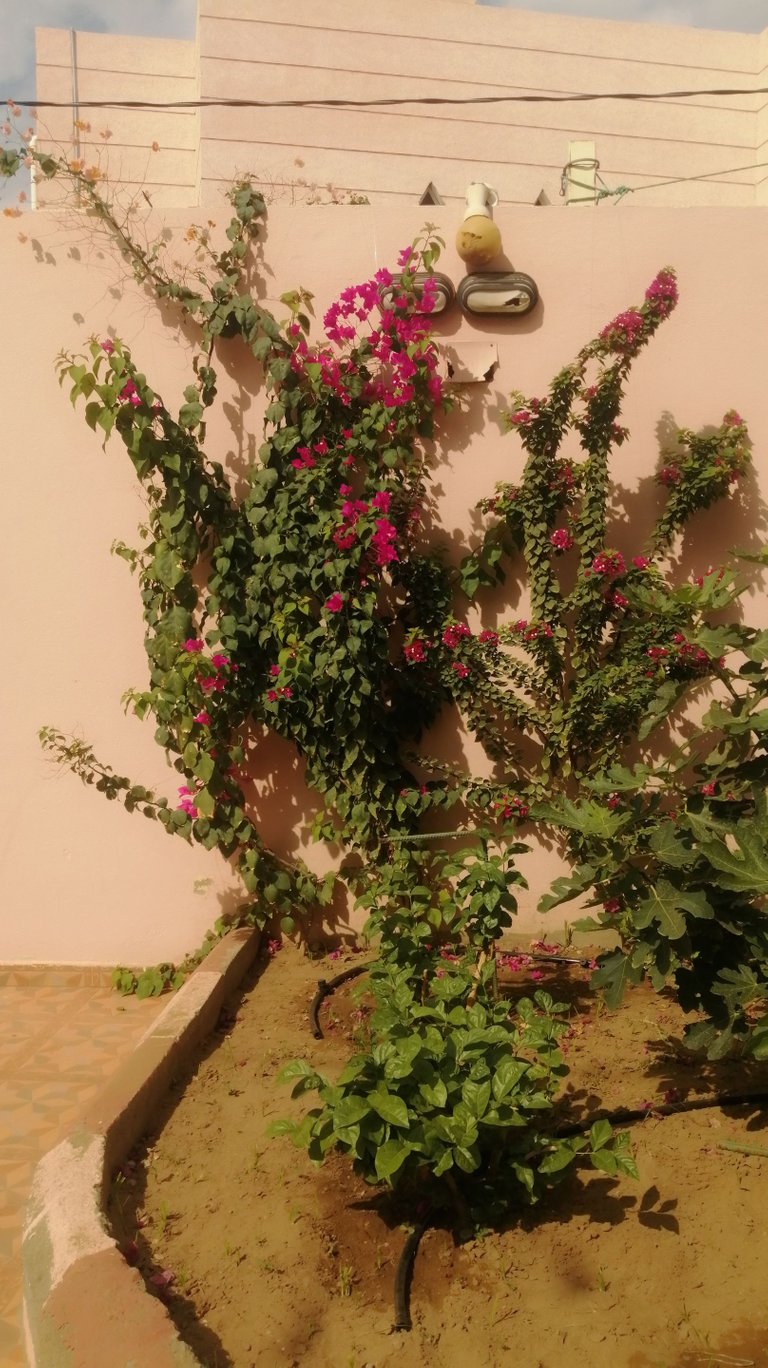 The bougainvillea in front of the house has a lot of flowers too.
If I able to do gardening, why you can't? I am living in the desert, but I grow many kinds of plant I want. It helps mother nature not only for ourselves.
My pet
Whitey was gone and here is my Blacky, his wife remind me how their sweetness had been shared. So bad that Whitey didn't give me a white kitten. I was supposed to bring him to the Philippines. How I tried to forget him but I can not do it. I cherish the moment we had before.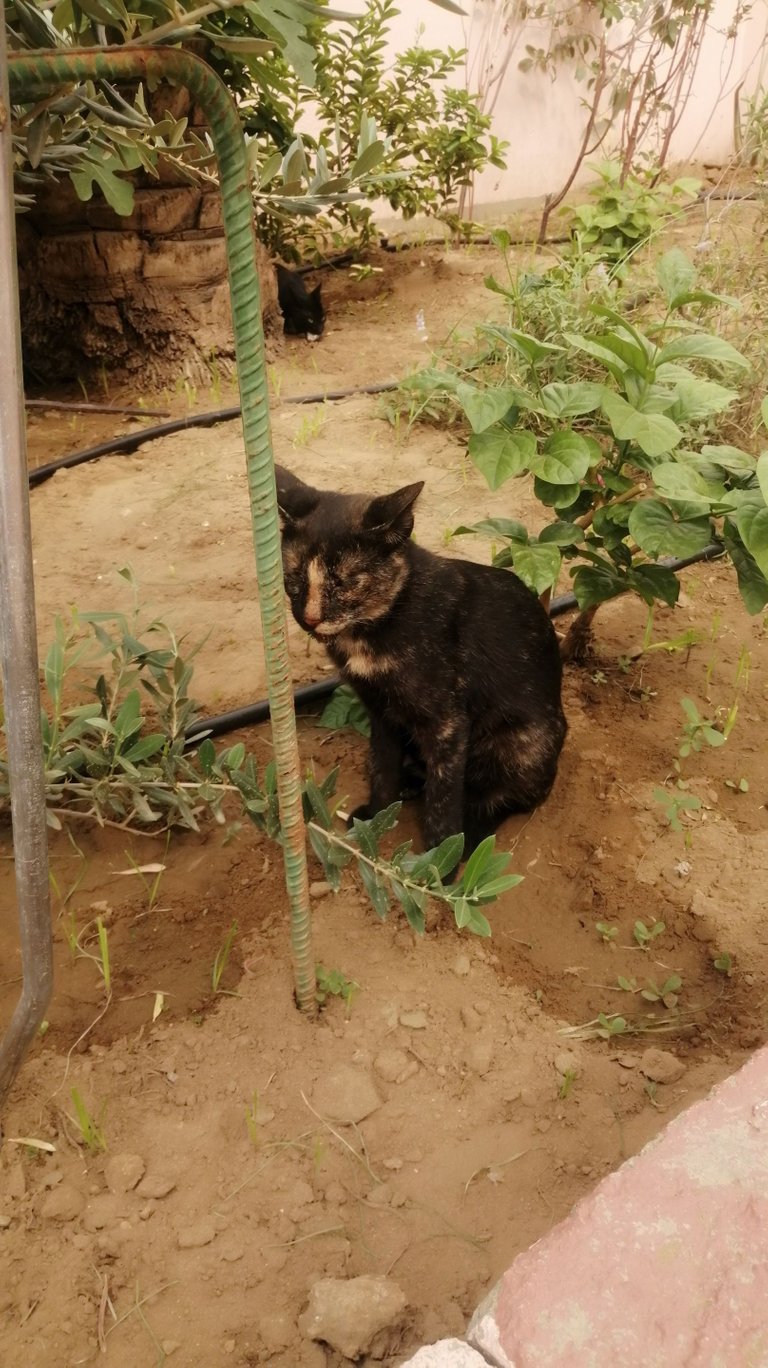 Look at up Blacky, she so looks sad like me for the loss of Whitey.
My Beloved Whitey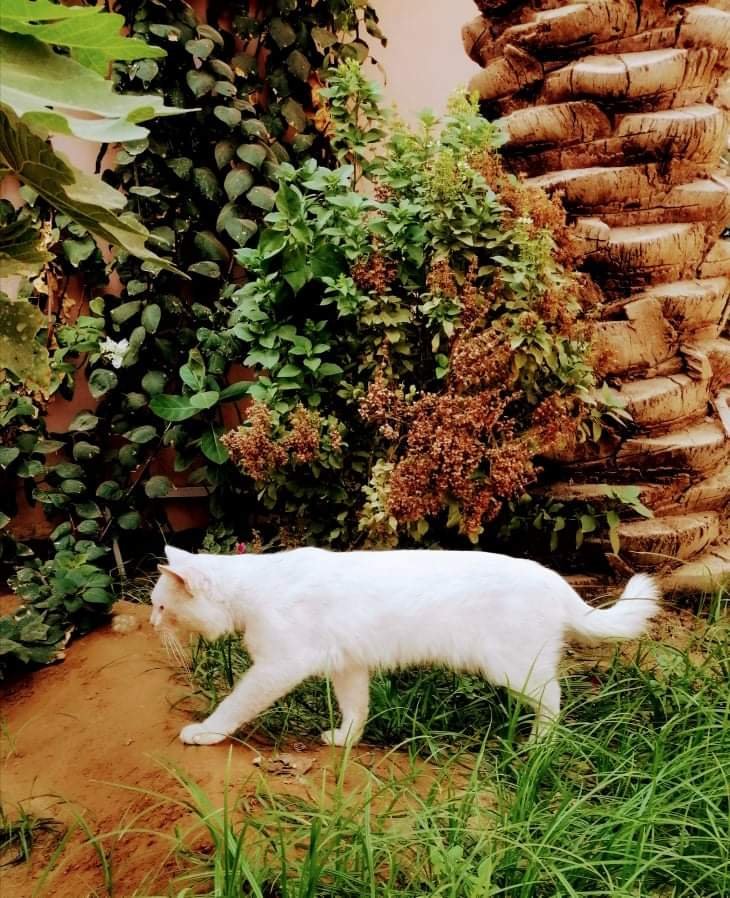 Since you had been gone, my daily routine had changed. Yes, you are just an animal, a pet but you gave me something different. Every time you wrapped your fluffy tail to my legs, it gave extra energy to me. Every night before, I visited you before I slept, after I woke up in the morning but now I only just to remember those memories, memorable moments with you, I LOVE YOU, WHITEY! Come back if you are alive. Rest in peace when you are already dead.
Thank you @ace108, @coff33a, @asean.hive and all who supported me here.
Hive On!


gif credit to @gremayo

---
---