make your own handmade flowers🌺🌺
---
---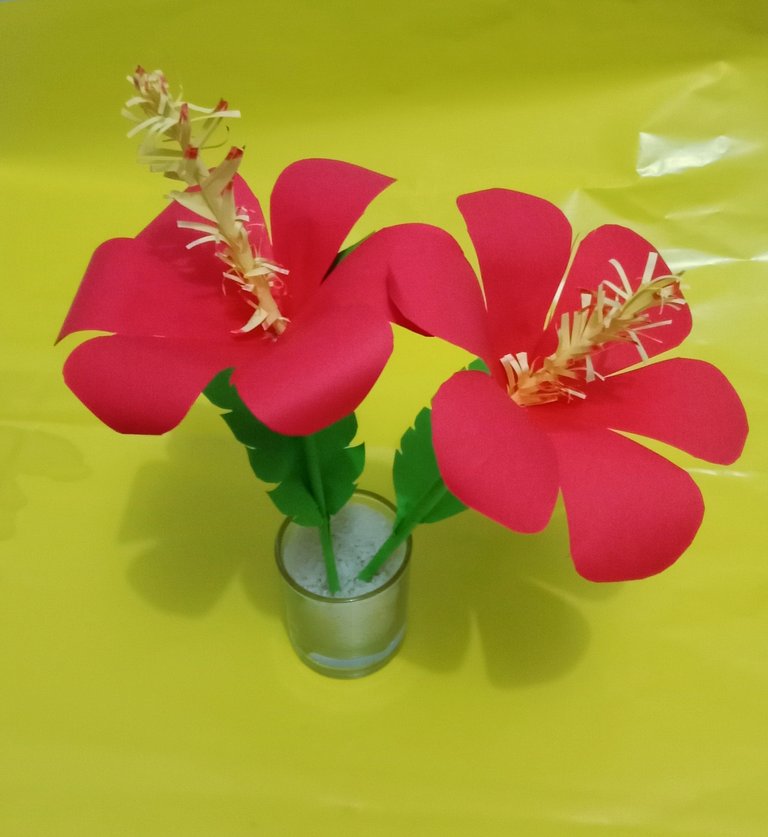 ---
---
hello all community friends, how are you?
hopefully fine and healthy always.
today at my place the weather is very cloudy, like it's going to rain.
and these few days I'm not feeling well, because I'm tired of sitting still and just lying down, I also took the initiative to make flowers for me to post on this blockchain.
making flowers is not really my specialty, and I'm not a professional in this matter, it's just that I can make this handicraft a little.
---
and the materials we need
Ingredients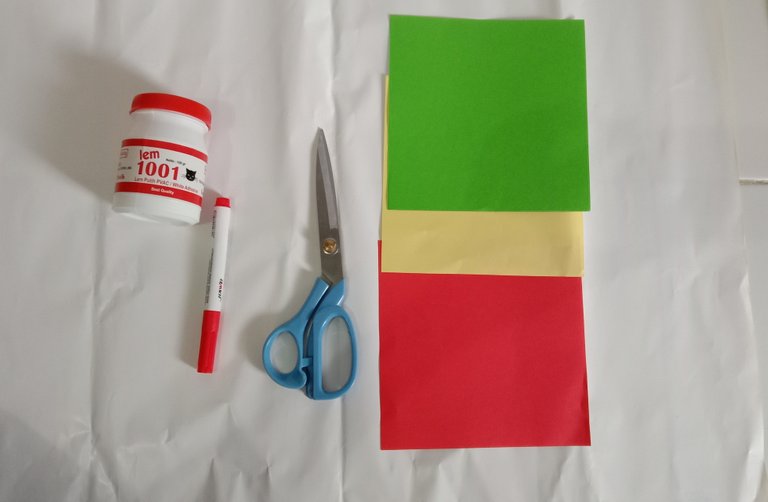 origami paper
glue
red marker
scissors
---
Step 1
Making the flower part :
first the square-shaped paper, we fold it in a triangular shape, then we fold it back in a triangular shape again, until it is small in size.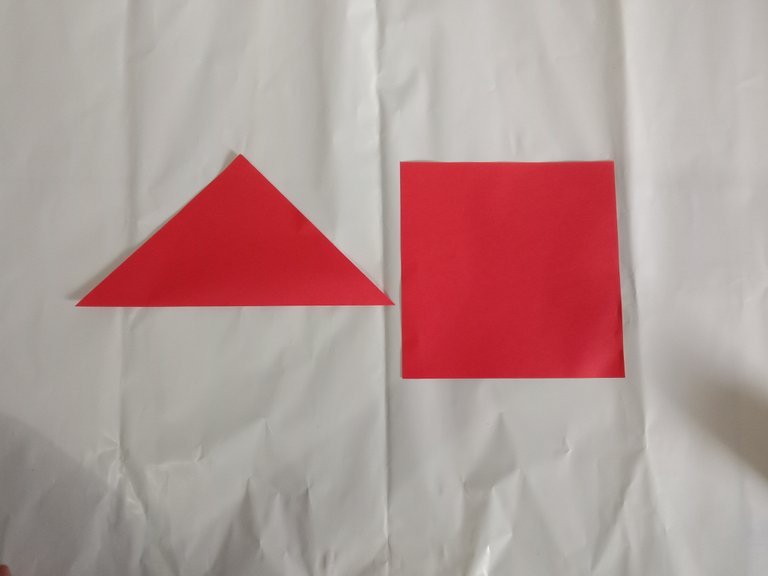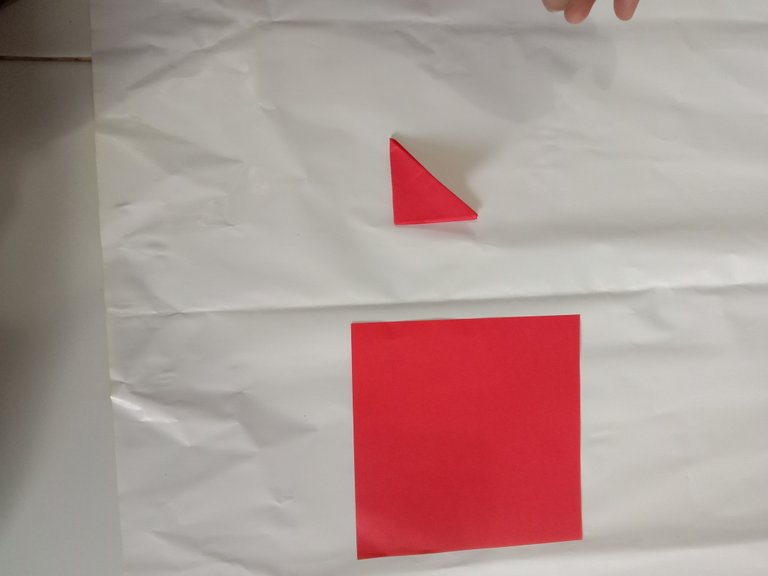 then we cut the pointed end of the paper that has been marked.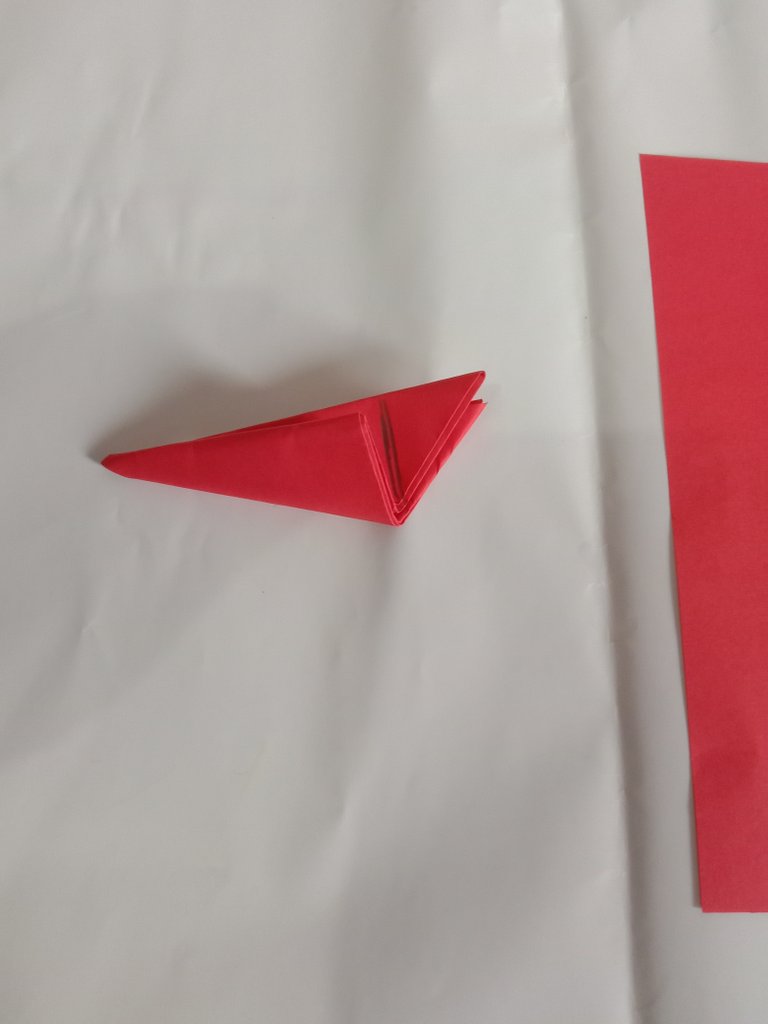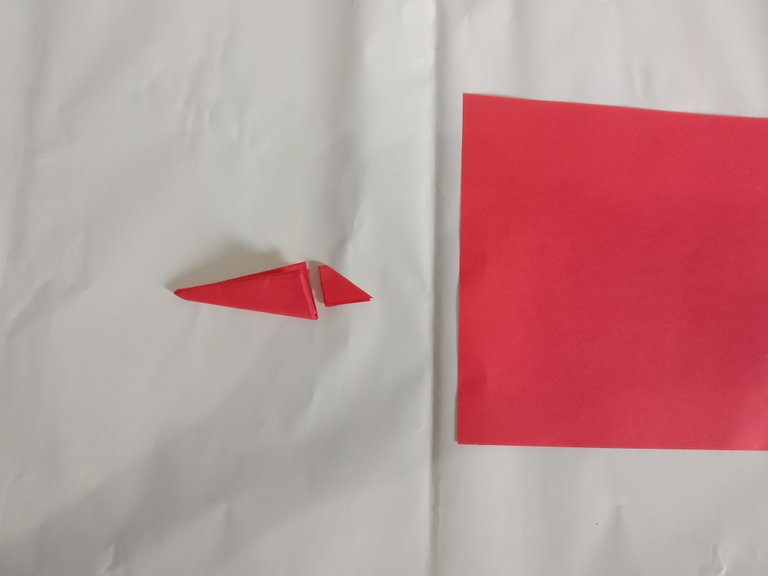 ---
then unfold the folded paper, then we cut the rest to form the flower.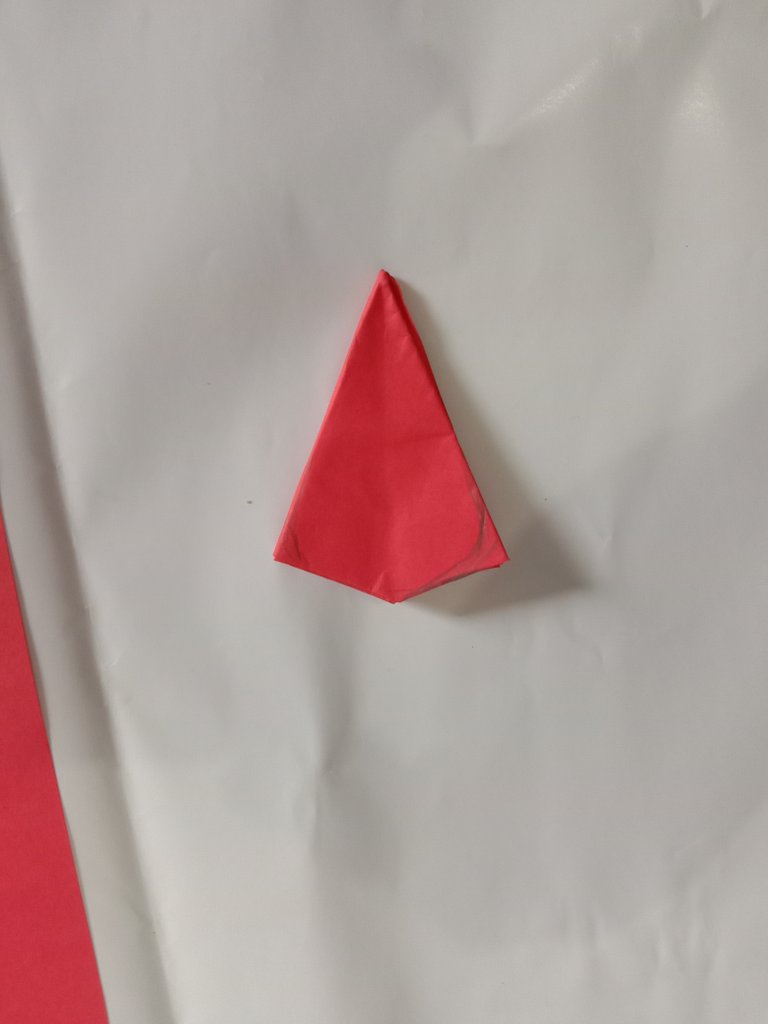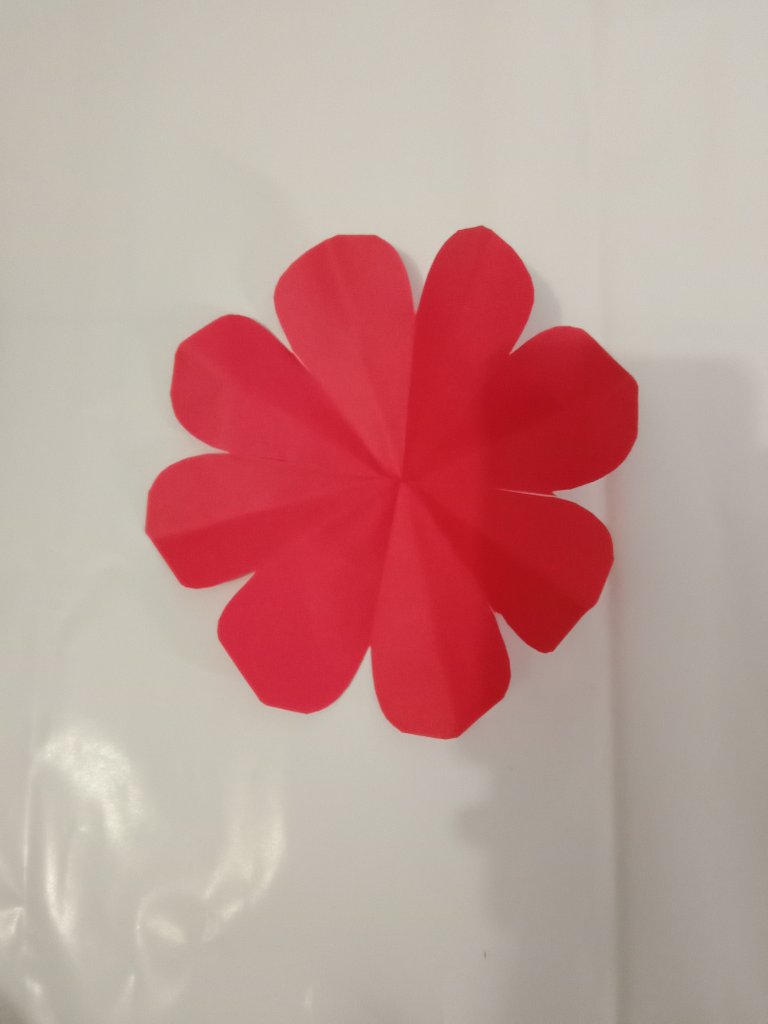 ---
Scissors 2 flowers.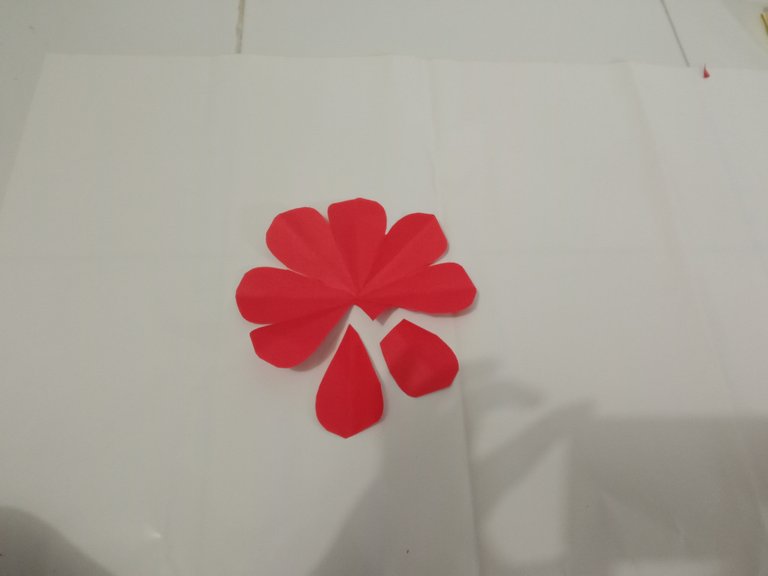 ---
Then glue the flowers.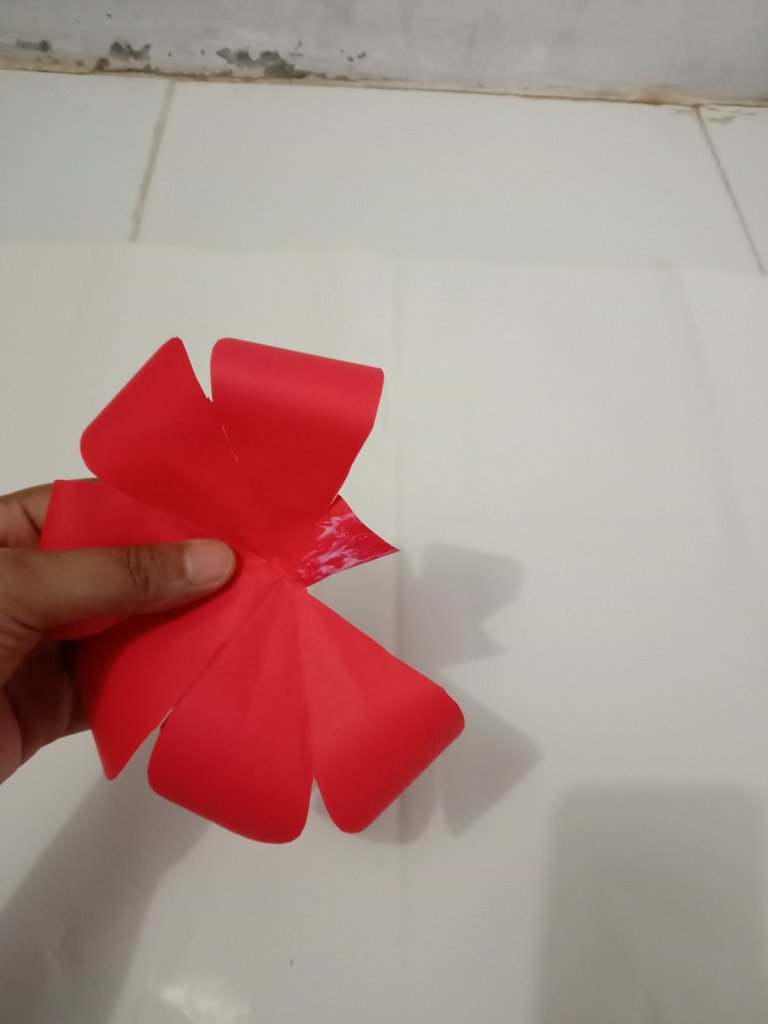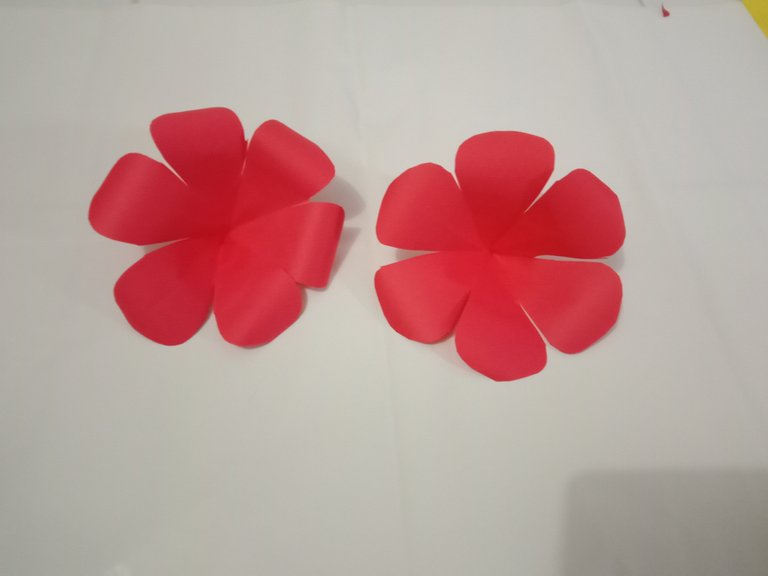 ---
Step 2
Make the stamens :
cut the paper in long shapes with the size of 2cm and 1.5cm respectively.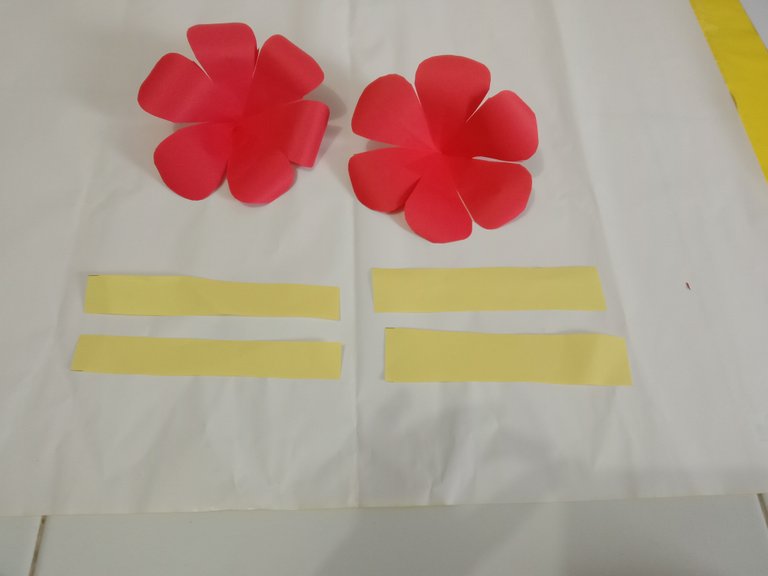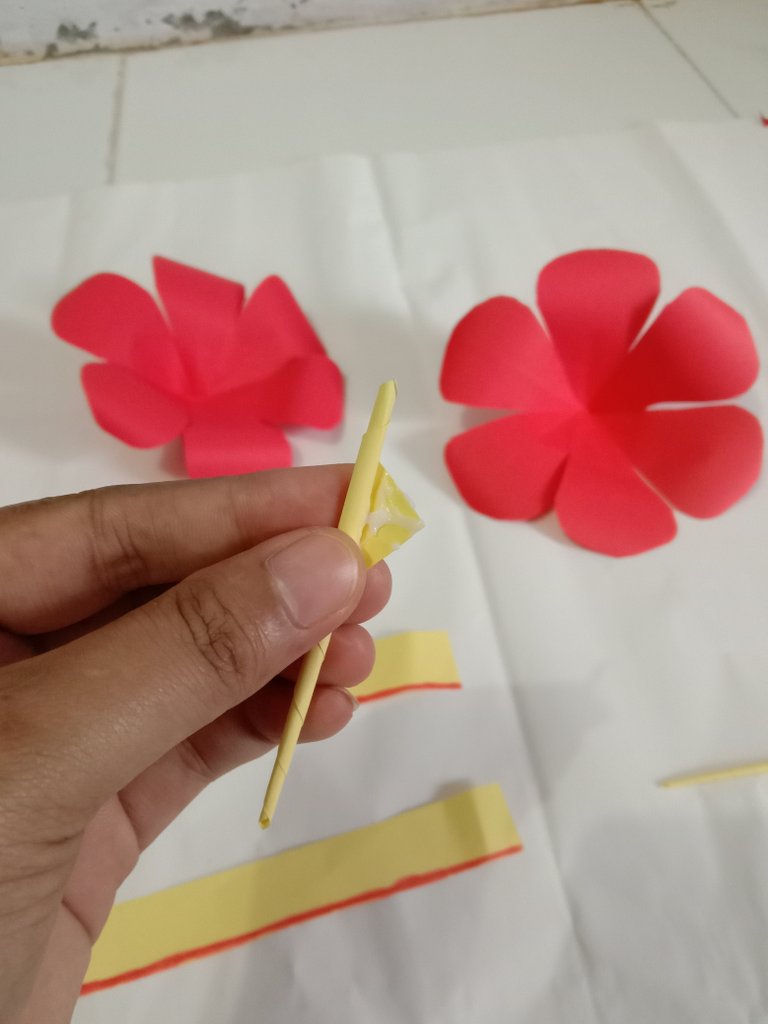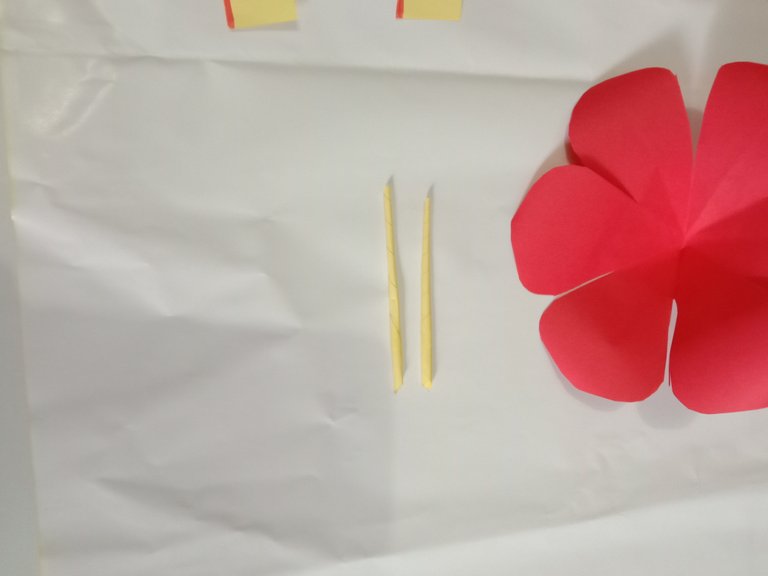 Then for the 1.5 cm we cross out the tip with a red marker and cut the small.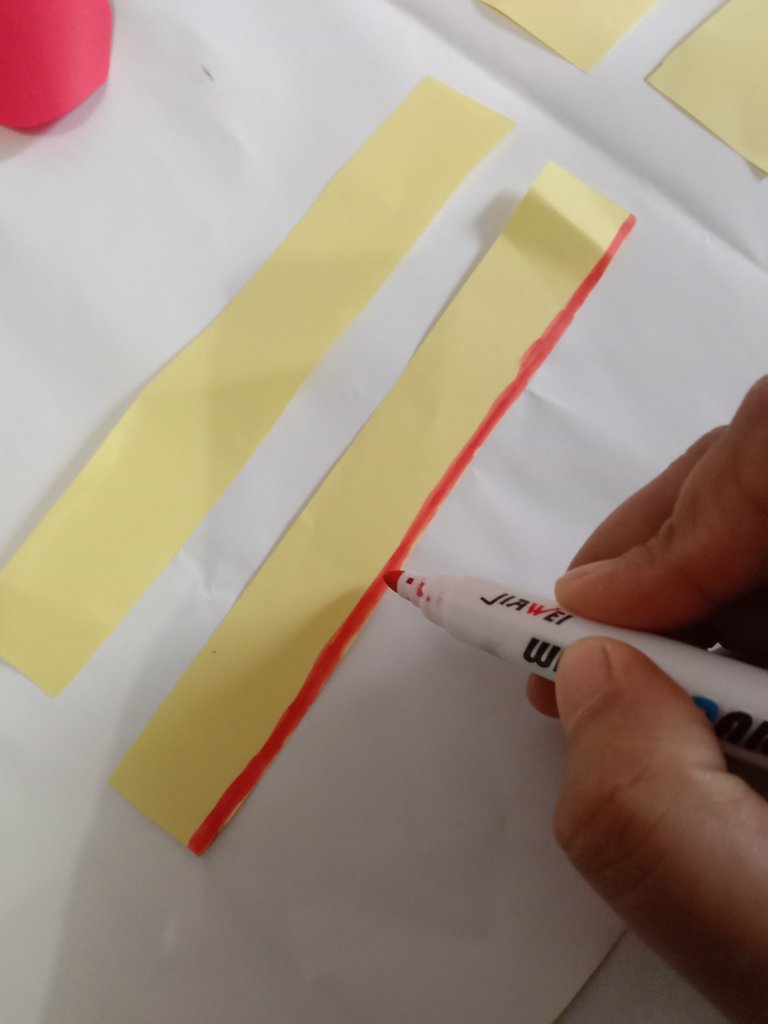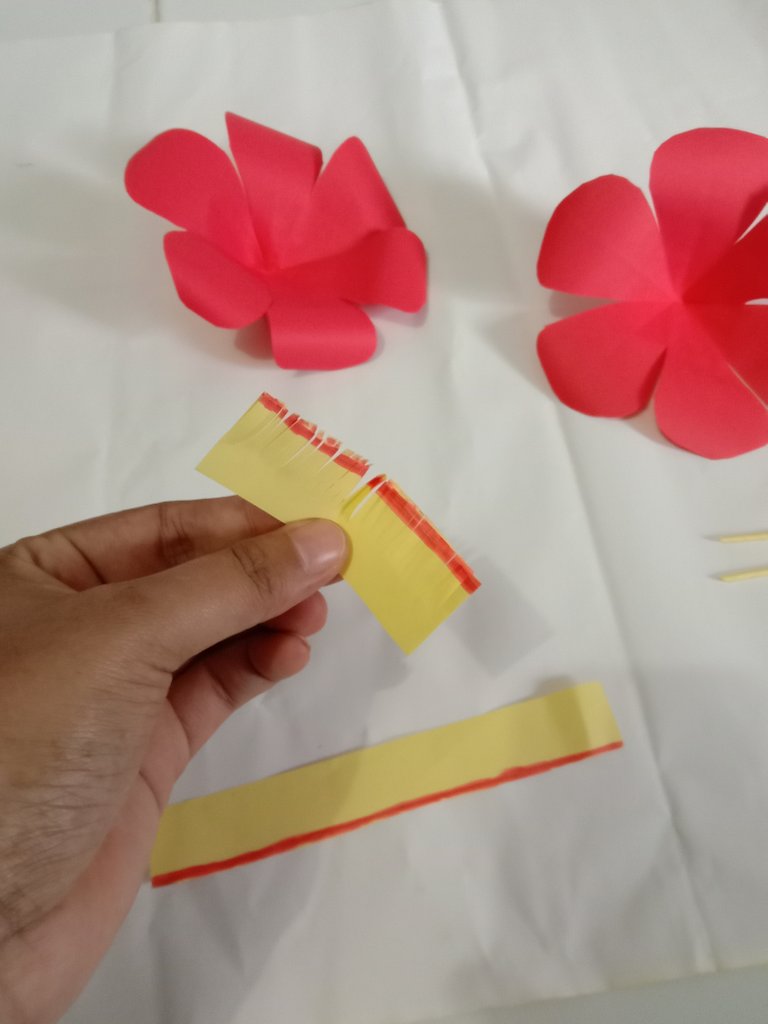 Then roll it up and paste it on the flower.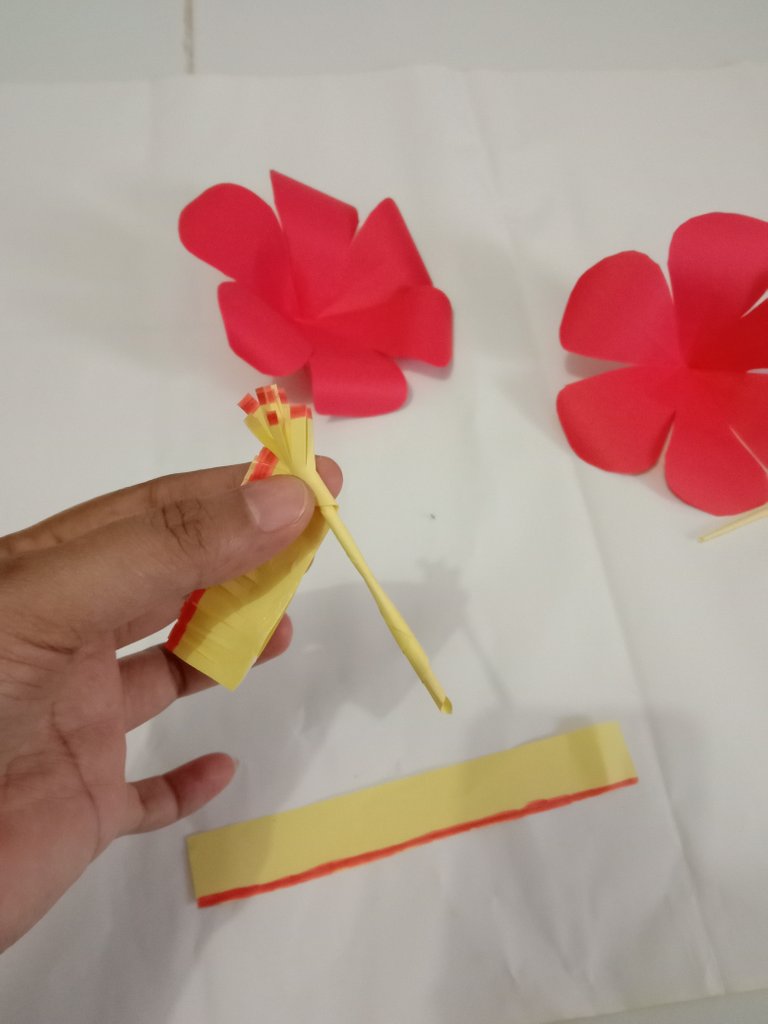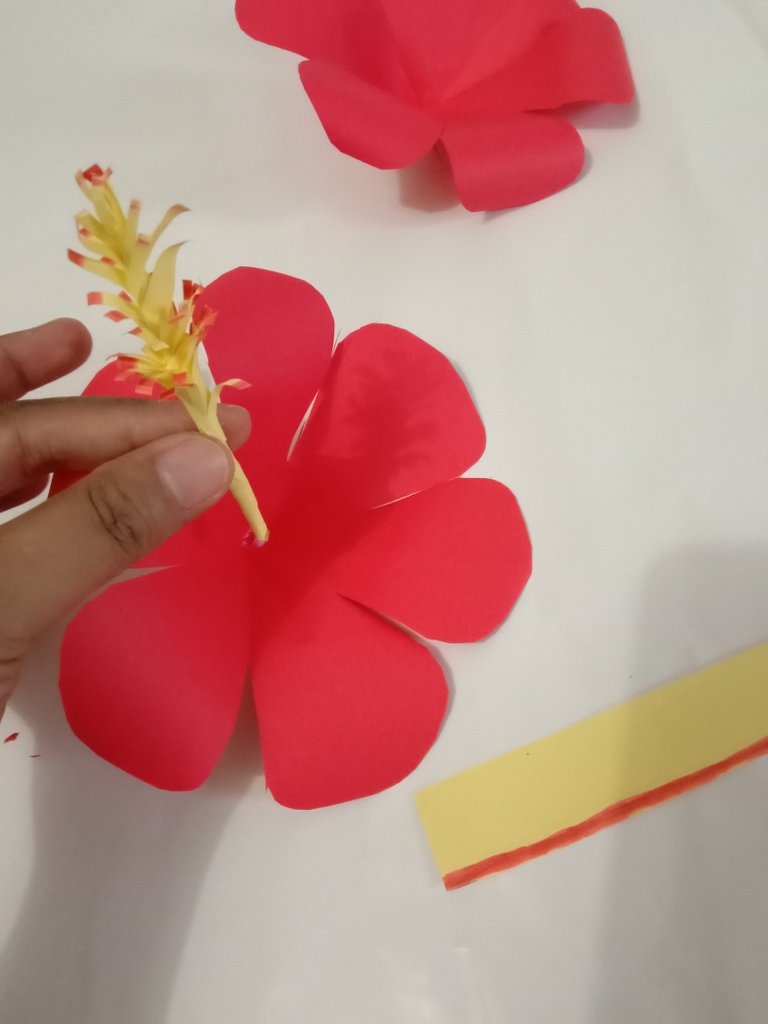 ---
Step 3
Make the leaves and stems :
paper that is 2 cm long, we fold the paper and then cut it in the shape of a leaf, then we cut the edges finely.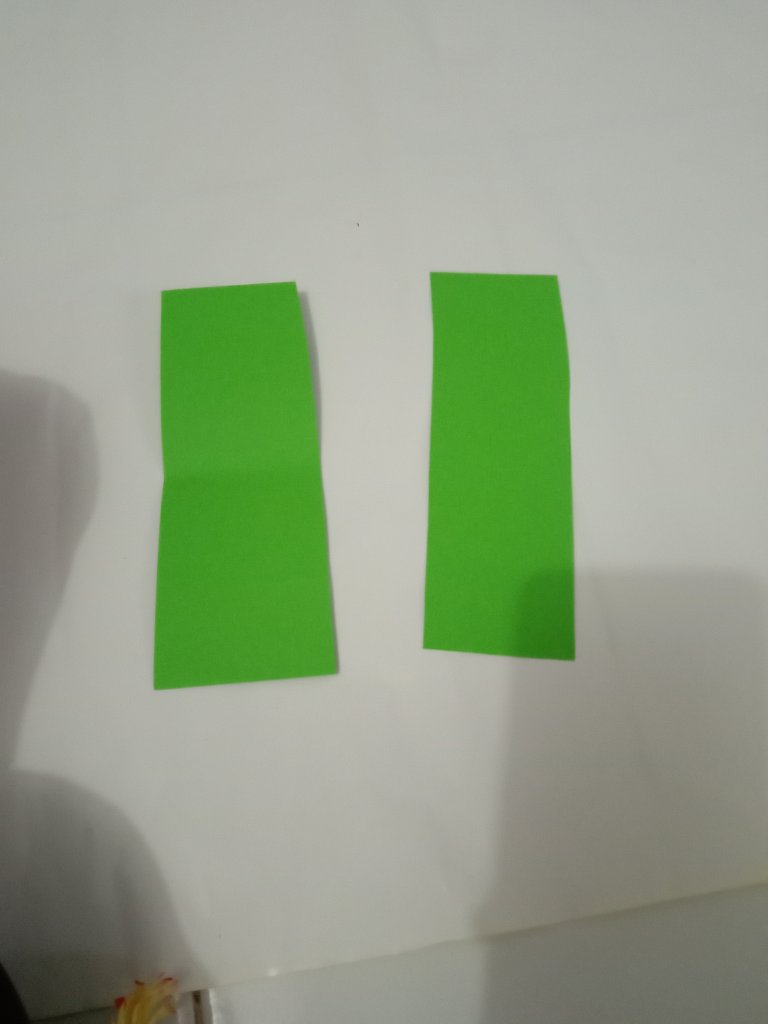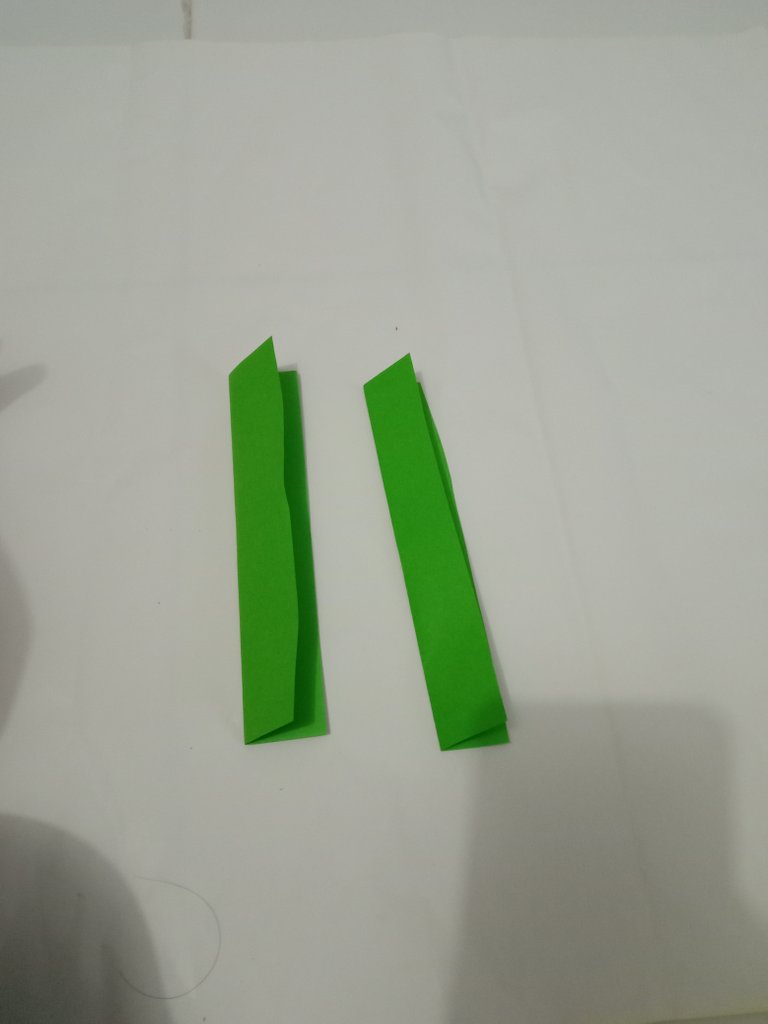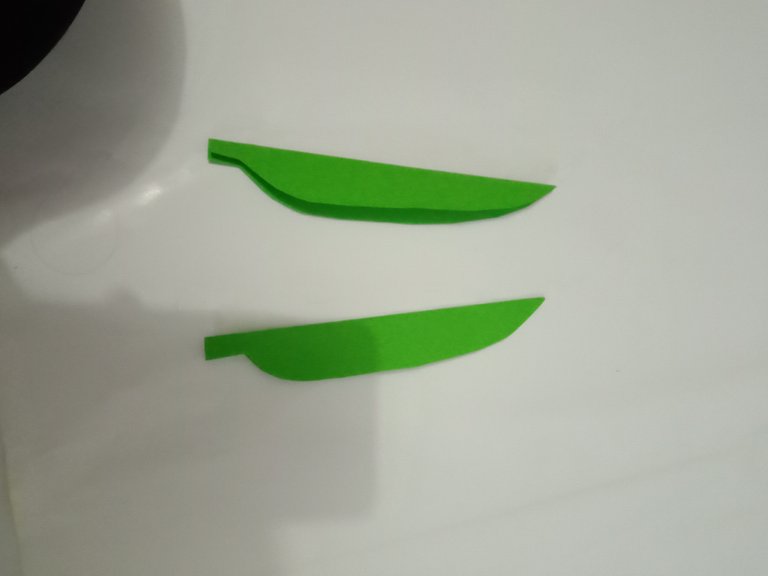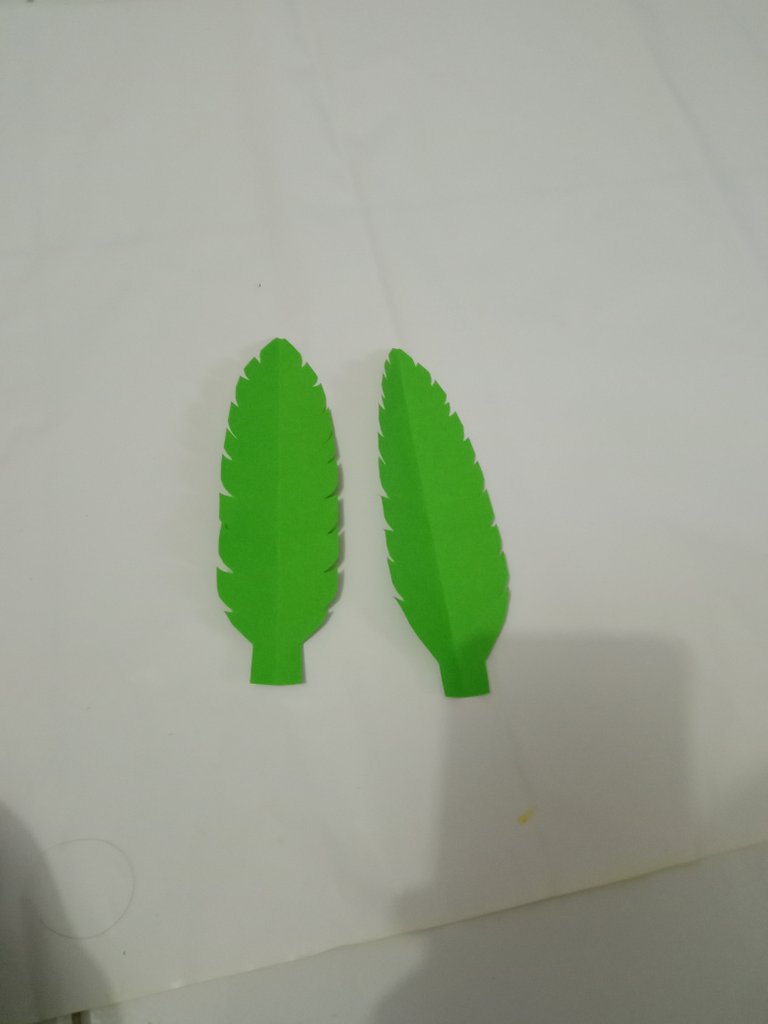 And for the stem, we cut a length of 4 cm, then roll it up and glue it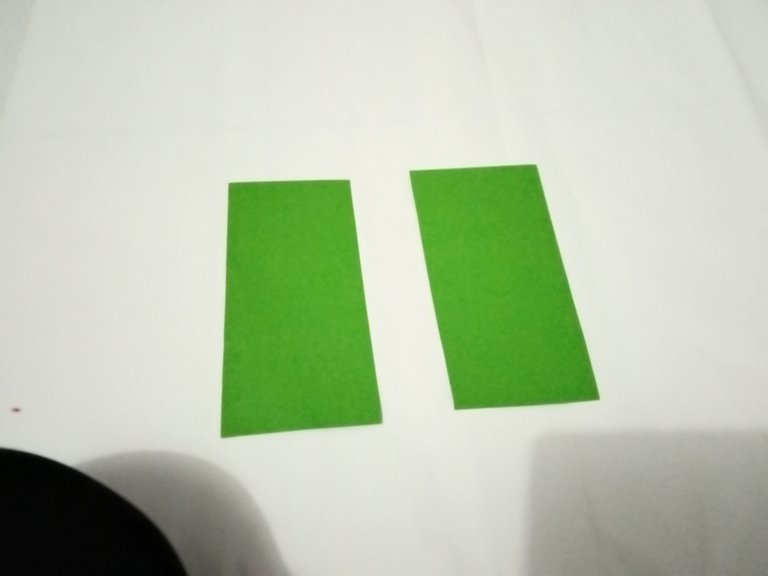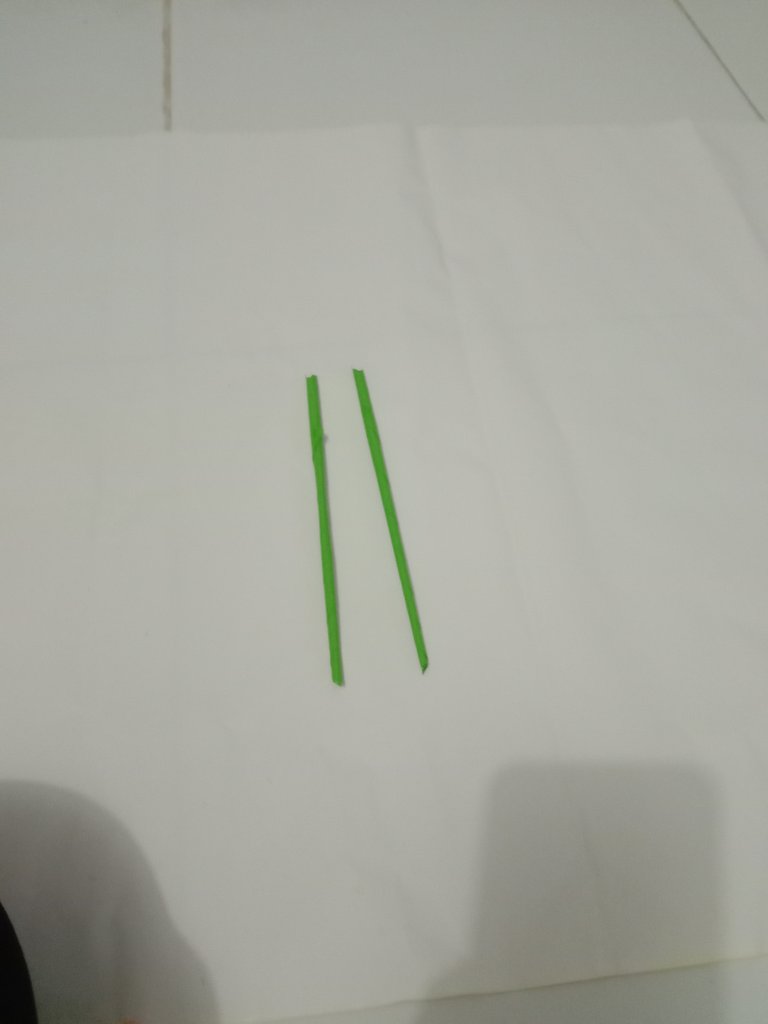 ---
Then stick all the flowers and nyan leaves on the stems that have been prepared.
    🌺🌺THE FINAL RESULT🌺🌺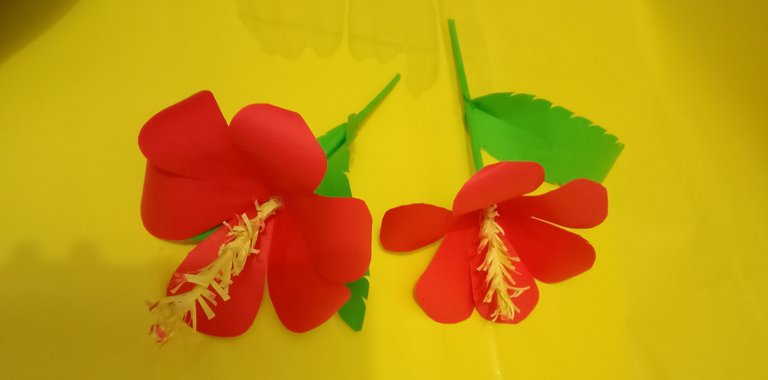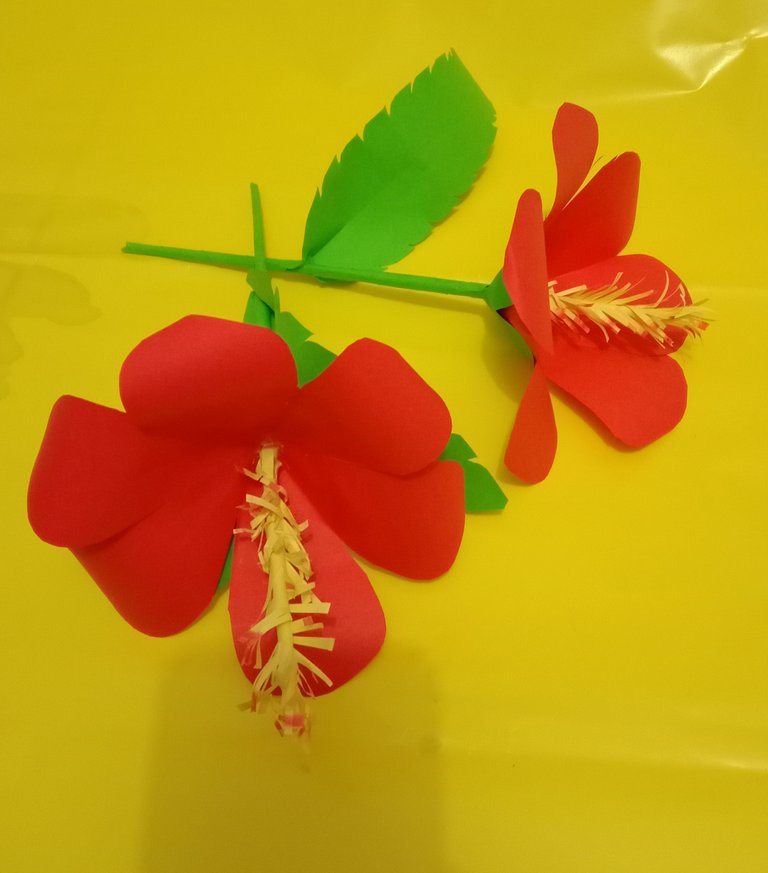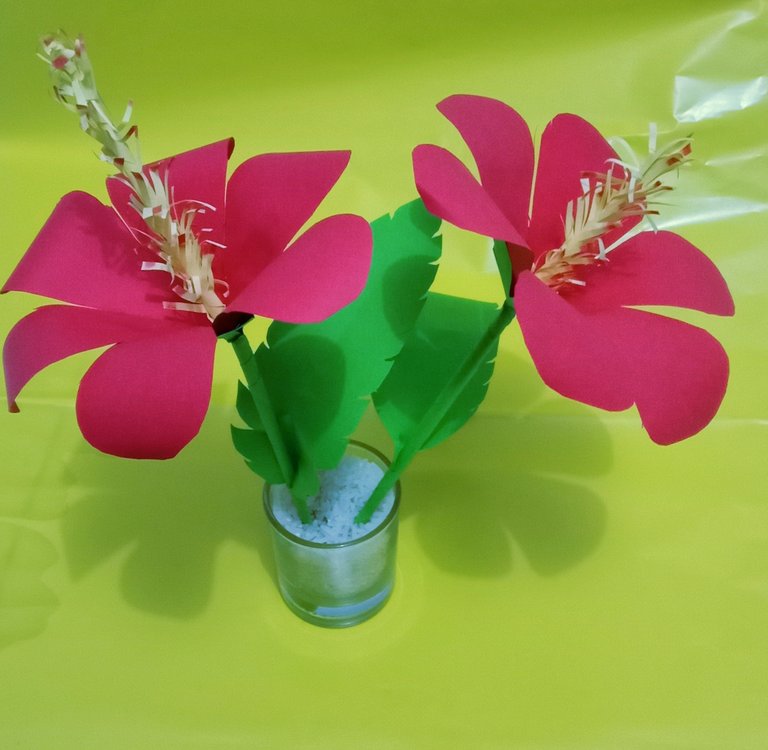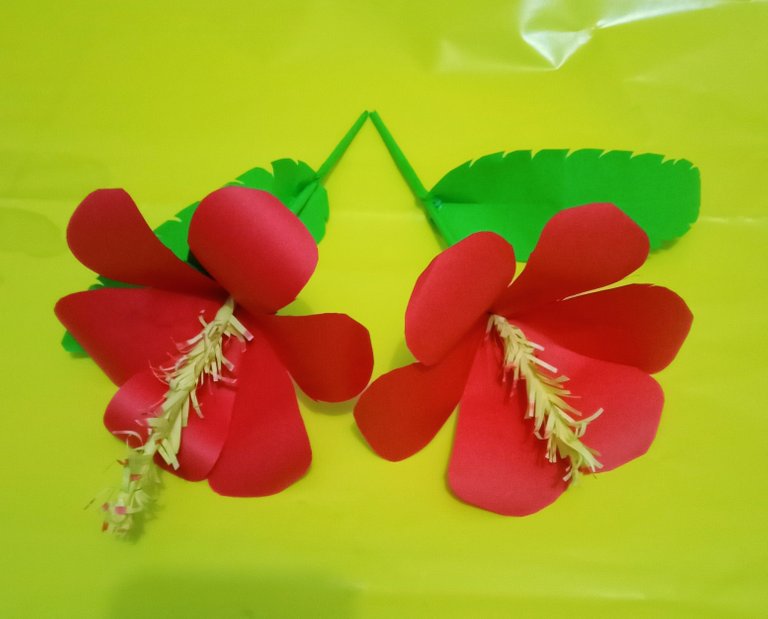 ---
Thank you for visiting my blog, Greetings from me to all friends.
---
---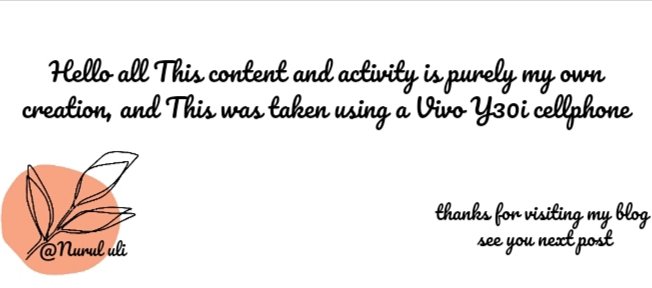 ---
---
---
---