One of those Hive Stories

I already feel like a freak and I'm only ten words in.  Never truly felt like I belong here.  A portion of that mindset, I assume, stems from feeling like an outcast my entire life.  I was that kid in school everyone loved to hate.  I was that boss at work that only got a smile when someone wanted something.  And of course I know for a fact the simple act of finding some measure of success on a platform like this leads to all kinds of dirty looks.
But I didn't really show up to impress anyone.  I have 'artist brain' so I already know well in advance folks that don't like what I do will outnumber folks who do, by a huge margin.  Comes with the territory.
I acknowledge the fact, despite my flaws, severe internalized struggle with who or what I am along with a decades old past that wants to kill me, some of you out there still managed to see through it all and accept me; for some reason I've yet to figure out.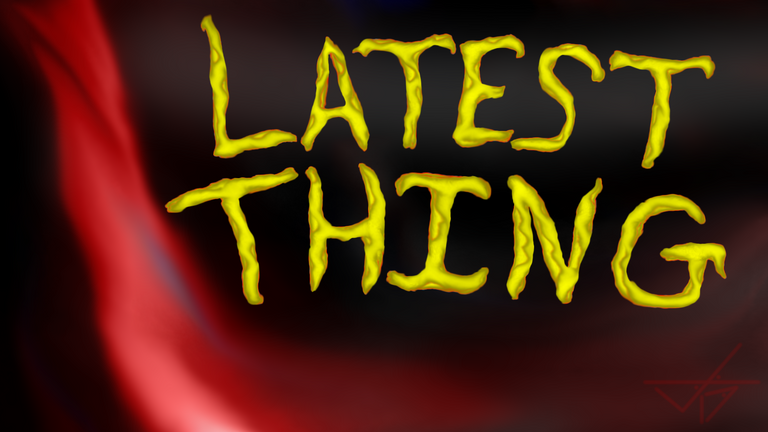 So It's Been Over Five Years
Though I don't publish as often as I used to or would like to, I'm still just as passionate as I ever was.  I want all this Hive stuff to succeed, along with everyone involved; myself included.
I think what pains me the most these days is that simple act of 'giving a fuck' is frowned upon in some social circles and of course since the advent of groupthink, it becomes contagious.
For them it's cool to be negative.  It's cool to be arrogant and bitter.  Cool to stick around just to hate on the place and the people.  It's cool to go around planting thoughts of doom and gloom into any and all susceptible minds they come across.  Then, of course, blame all the people that did the work and tried to care, for all the local world problems.
Poke the bear then market the response.  Truly nothing new though.  Damned if you do; damned if you don't.
Now, I know a "Hive Story" is meant to be positive and uplifting.  I don't live under a rock; I see your stories, all based on your experience here.  Those taking on this challenge all have something positive to say.  Of course they're not idiots and are aware of issues.  It's a complex system with people going in all directions at once.  Of course it's going to be chaotic at times.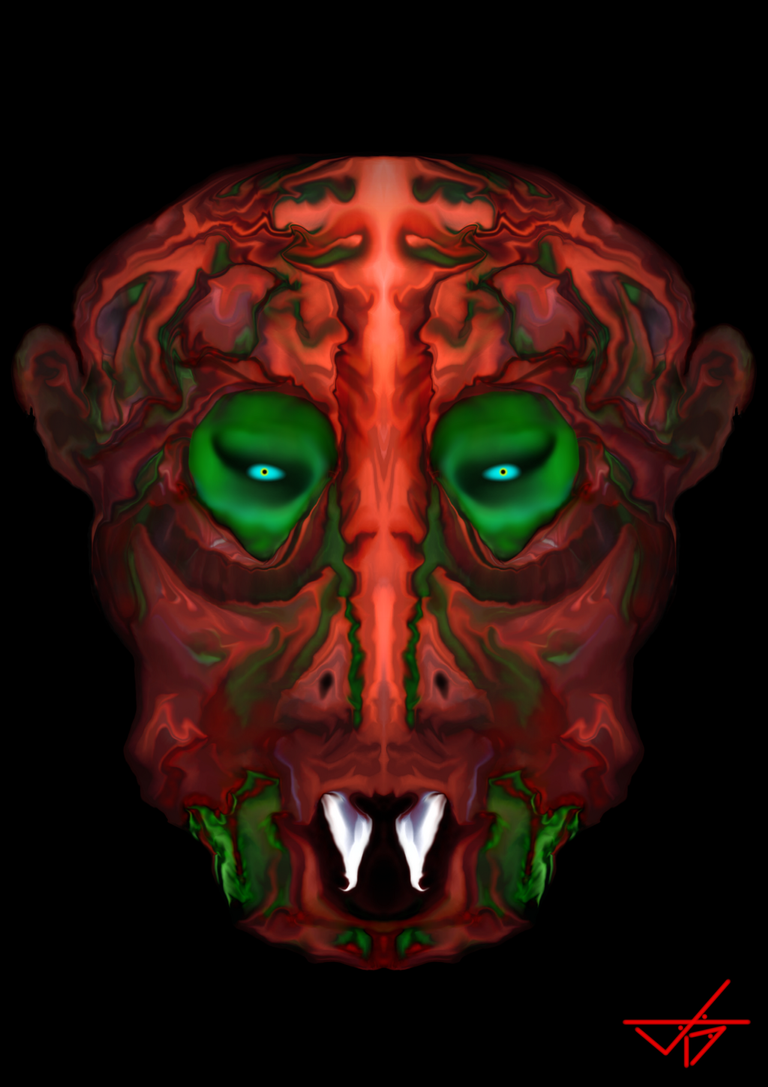 Specimen HF21B-UG-1
It comes with the territory.  Perfection was not in the brochure.
Never wise to focus only on the 1% bad while at the same time completely ignoring the 99% good.
Everyone knows, in the moment, that 1% bad can seem extreme and feel quite intense.  Get a flat tire on the road.  Boom!  It hits you.  All at once.  The entire world stops, just for you.  But then the 99% good kicks in.  You got a phone.  You got a spare.  Someone's already pulling up behind you to see if you're alright.  And the kids finally stopped arguing.
That's how Hive is nowadays but in the beginning, options were scarce.
In the beginning there was only one reward pool.  Nowadays you don't even need to be a content creator to earn here and if you are one, it seems like there's an endless supply of reward pools.
Hive is decentralized.  Those folks building games didn't have to ask for anyone's permission.  Could start a tokenized community today if you wanted and its success is up to you and nobody else.  Talented creatives can simply step up to the plate and sell merch in the form of an NFT.  I didn't need permission first before writing this.  Can even take some of my earnings and give myself a 12% raise at current rates by simply pushing two buttons; placing HBD in the savings account.  Normally you'd have to ask a boss for the raise and hear the word, "No."
Whatever seeds you got in that bag, you're free to plant them here, and as long as some people like that kind of fruit, you'll succeed; once those seeds grow.
Of course it was never designed to be easy.  Mistakes will happen.  This is cutting edge technology and damn near everyone is learning as they go, leaving a wealth of experience in their wake; knowledge that didn't exist before being handed down, for the first time.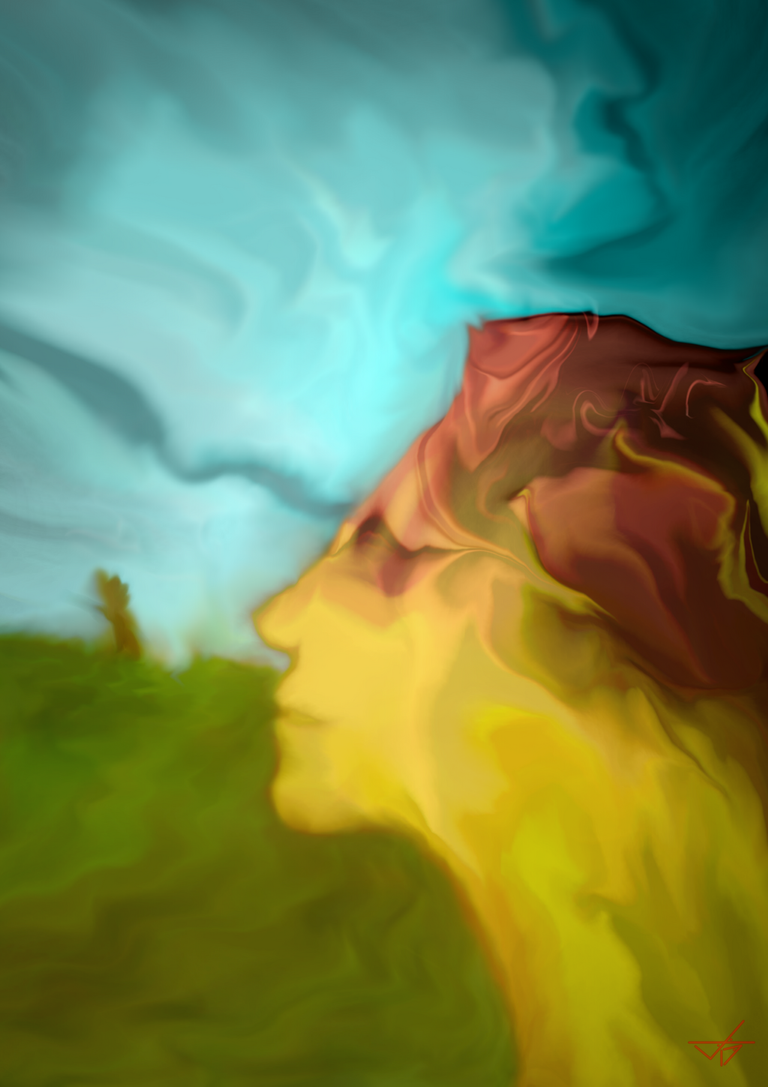 Where To Now
For instance:
Most folks — and especially those with large followings elsewhere — don't realize they could create several 'whales' out of only a few thousand supporters.
Content these days is delivered fresh daily but the support system never truly evolved in a way that suits this steady flow, until one pays close enough attention to what's directly under our noses here on Hive.
Sure there are tips, subscriptions, paywalls, donations.  People are spending millions of dollars per year supporting content online in that fashion.  No signs of slowing down.
Naysayers for years around here used to tell me nobody would ever pay out of pocket for content but when that NFT thing exploded they sure got quiet.
Here we also have votes and they work exactly like a tip or a subscription.  The only difference is the consumer or supporter is not spending money.  Not even when they stake tokens in order to tip slowly, over time with votes, as the content trickles out daily.
The consumer/supporter is simply transferring value from their bank account to their Hive account.  Their money is still in their possession and with their property they can still accomplish their goal of supporting their favorite work, consistently, without having to throw their money away.
Also, profit sharing comes standard in the form of 'curation reward'; meaning that consumer is not only accomplishing their goal of supporting content without spending money but they're also earning to do so.
That is the best deal in the history of the arts, entertainment, news and information.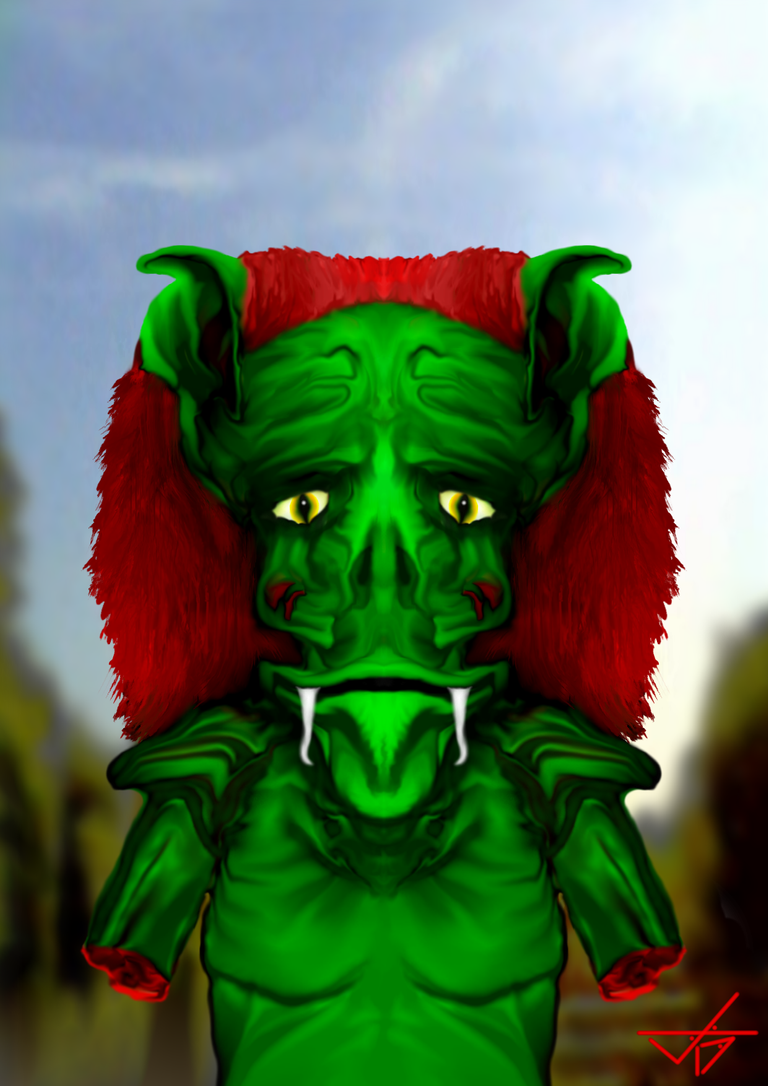 Fakour
Shhh!  Don't tell anyone?
Plenty of folks show up to get paid to be content creators then kind of scratch their heads after a few months; wondering where everyone is.  Working to get one audience member with a big fat vote, rather than onboarding thousands of pairs of eyes to compliment and support their product, with thousands of smaller and never-ending votes.
This is a decentralized media platform.  You don't need permission to build and maintain your own consumer base along with a solid revenue stream stemming from a list of followers (market) that can never be deleted.
I realize some crypto purists believe tokens are just for investing but business is business and money is money.  With Hive especially, one can do a million things with the token simply by thinking outside the box.  And of course nobody has to ask permission first.
Often people are grumbling about retention, lack of support, little engagement.  The salt needs some pepper, that's all.
Typically when distributing content online the consumer accounts outnumber creator accounts by a huge margin.  For instance far more people watch Youtube videos than create Youtube videos.  The consumer is the only reason we have successful content creators in this world.  The consumer is the only reason that content is worth something.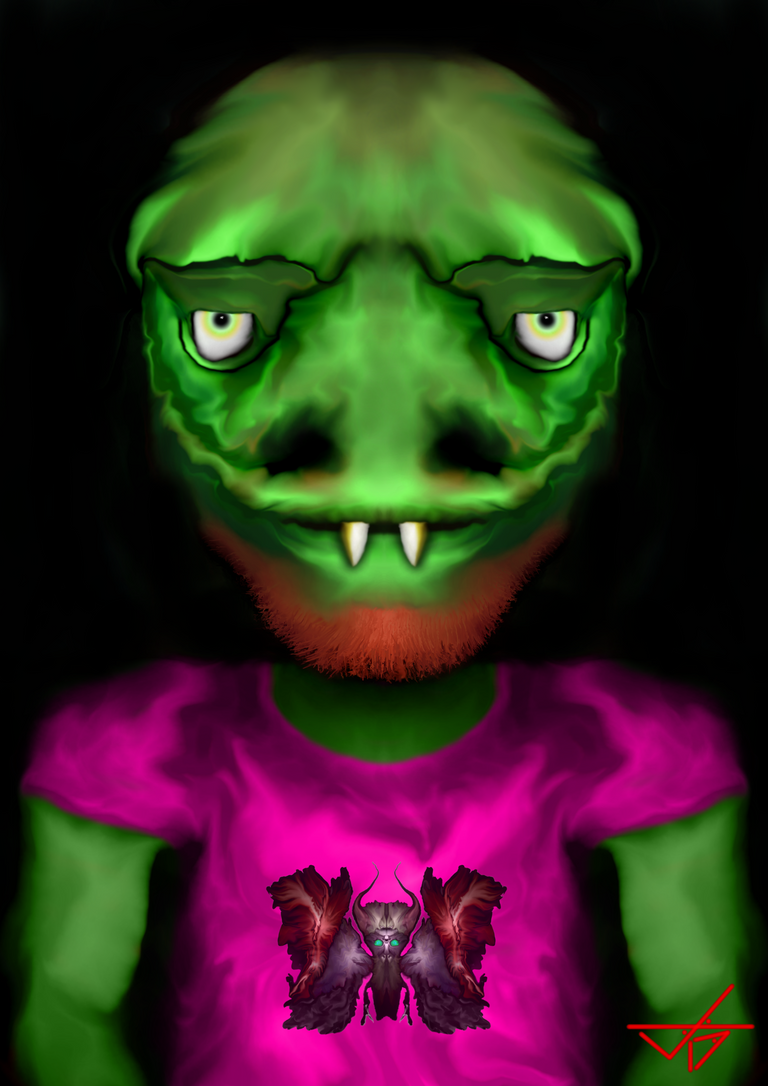 Taniqua
"But I'm a virtual nobody.  I can't do that."
Then scale it up.  We have entire communities that would benefit by attracting supportive consumers.  Several content creators pushing out exclusives, drawing in eyes, while some of those eyes want to support it with the hopes of more to come.  If the content creator vanishes or community falls apart, who cares; consumer still has their money.
Could onboard 1000 new content creators but does the market grow?  No, but they're all expecting to get paid straight out of the gates like everyone else that's been busy building their consumer base for five years.
Folks centralize their stake by delegating or joining vote trails.  Converting hundreds of potential consumers into, one.  So the new content creator is rewarded; hundreds of votes pouring in but what the hell?  There's no one around?
People leave.  Not because there's something wrong with the platform.  The platform works fine.  There's simply not enough actual consumers around browsing.  People feel like failures; but they're not.  They completely disappear not even realizing sticking around to enjoy the show pays far more than that post they published that earned nothing.  People don't need to be content creators in order to enjoy this place while earning at the same time.
I absolutely adore this business model.
Putting the consumer, first.
What is art without eyes looking at it?  What is a joke without laughs?  Without readers, what's the point of words?
In just over five years, the people leaving comments under my work have earned more than every single human that ever left a comment under every Youtube video for the past sixteen years, combined.  Not too shabby, for a virtual nobody.
But don't get me wrong, I still thought it was pretty cool Tom Green liked the joke I left under his Youtube video the other day...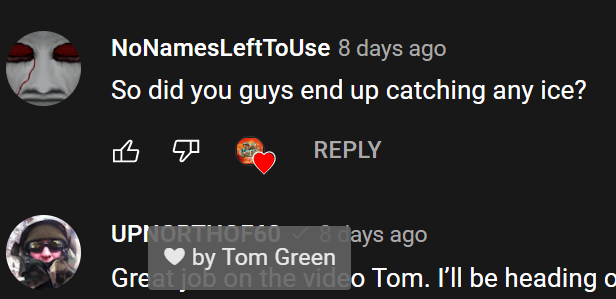 Things are changing.
New content comes out daily but people can't be expected to pay out of pocket daily, so this support system on Hive with votes and staking tokens — tipping small consistently over time rather than one lump sum sporadically — fits well with this new model; a new model that's been around for years but people haven't figured out a way to monetize it without ads, until now.
I never want to have to work for advertisers and have my creativity stunted by threat of demonitization.
Also not even the biggest names can be successful without engaging their audience.  Hive can do better than hearts and likes.
Since we're all feeling our way around in the dark here trying to figure this stuff out on the fly, eventually, tokenized communities like we have on Hive, including Hive, and the people involved, need to realize content is a 'product' and consumers willing to support it are the 'investors' these tokens need in order to stay above water.  I realize it's just magic internet money but even that doesn't grow on trees.
The consumer class of 'investor' is not staring at charts, flipping tokens for profit and being concerned about losses.  They're using their disposable income — money once meant to be burned never to be seen again — and putting it to good use.
This changes everything.  I personally love getting paid to be entertained and I do it every day.
Have a nice day.

Credits:
Art and images seen here were produced digitally, by me.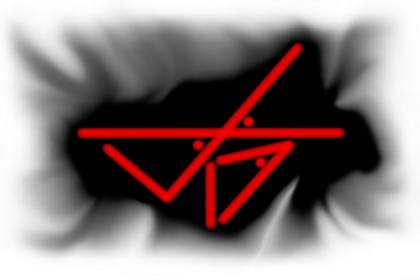 "The art?  Just thought I'd bring a few old friends along for the ride."
Images © 2022 @NoNamesLeftToUse.  All rights reserved.
---
---