Soon you can purchase the Muterra's Tamer "Echo" using neoxag

Hello all, happy to announce our partnership with the Muterra game.
Their post has much detail about it:
https://hive.blog/hive-196251/@muterra/echo-tamer-sale--partnership-details
But I'll go over some basics here.
Muterra
MuTerra is an NFT card game plus RPG that runs on our lovely Hive blockchain.
It's got a bit of an old school top down interface view, a bit like Ultima 7 or Stardew Valley. And you can battle opponents with mutee (mutant) cards.
The Tamer "Echo"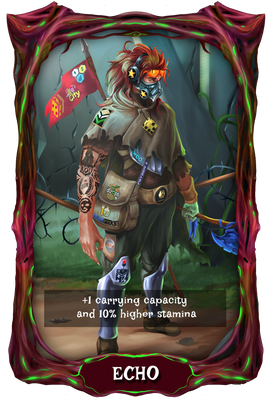 A Tamer represents your Avatar in the MuTerra world, a user could use a number of Tamer's and Echo could be one of them.
When: March 31st
75 Echos will be available to purchase with Neoxag
Price: 20000 neoxag (roughly 10$)
Total supply of Echo is only 1200
Neoxag spent on this will be burned
So if you find yourself with some extra neoxag burning a hole in your pocket, this could be an interesting way to spend it. I plan on getting an Echo or two, I mean, why not?
I'll also add that this Tamer will be purchasable via a multitude of Hive tokens, not just Neoxag. (Too many to list here, see the post I linked to above.) It's pretty cool to see so many communities coming together for this.
Posted using Neoxian City
---
---