SEA the CHANGE🌊International Coastal Cleanup (ICC) 2022🌍♻️
Taking a step closer to a world without waste. Let us save our OCEAN.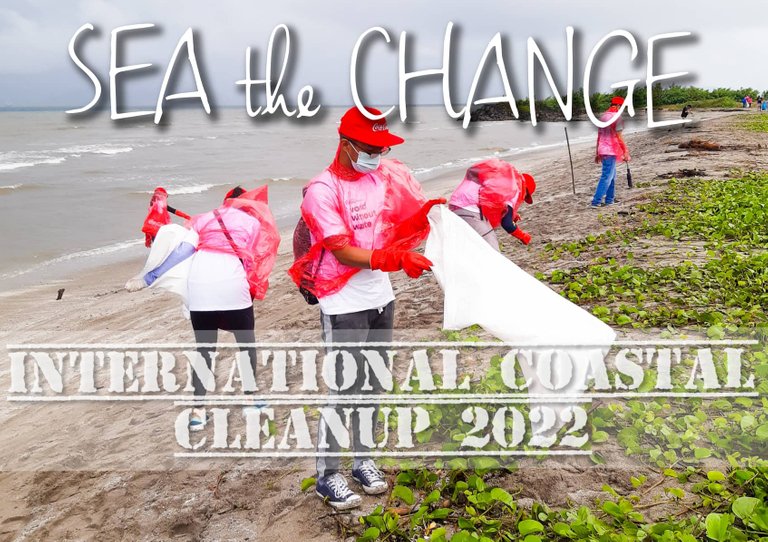 International Coastal Cleanup (ICC) 2022 held at the Lighthouse Marina Resort, Subic Bay Freeport, Zambales last Saturday, Sept 17, 2022, at @6:00 AM in the morning.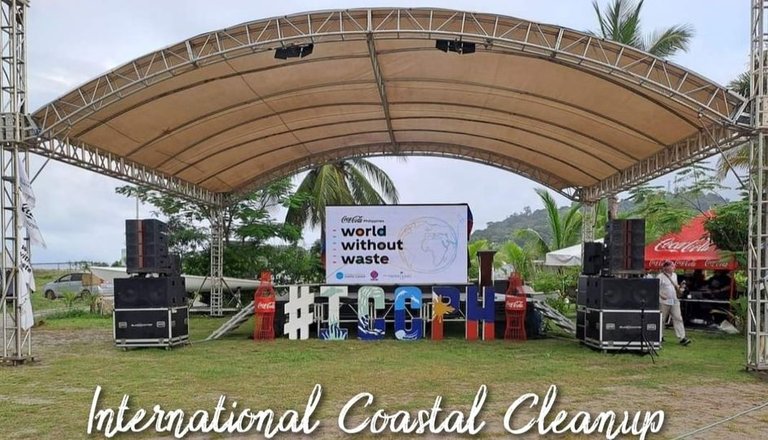 International Coastal Cleanup (ICC), is a program that raises awareness about the growing pollution on various beaches in the world.
Trivia:
Internation Coastal Cleanup Day was established for the first time in 1986. It was started by two Ocean Conservancy employees, Linda Maraniss and Kathy O'Hara. The two soon gained enough backing to start an official cleaning after they offered the idea to other campaigners and environmental organizations.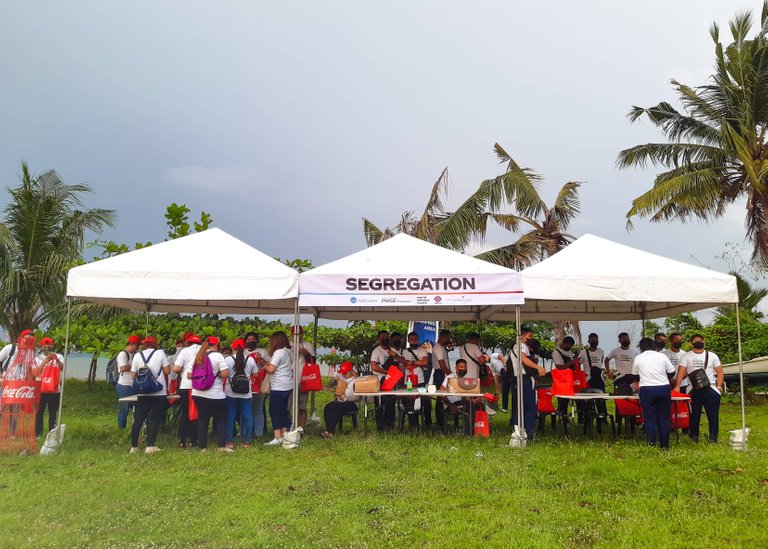 Due to the heavy rains, the schedule was moved from 9:00 Am onwards, still, the committee decided to continue amidst weather conditions.
A rainy and cold morning begins a day full of joy and excitement.
A huge and tall building or what they called the Light House. It's a resort that steers boats to shore, this magnificent establishment can serve as a venue that offers world-class comfort on Subic Bay Waterfront.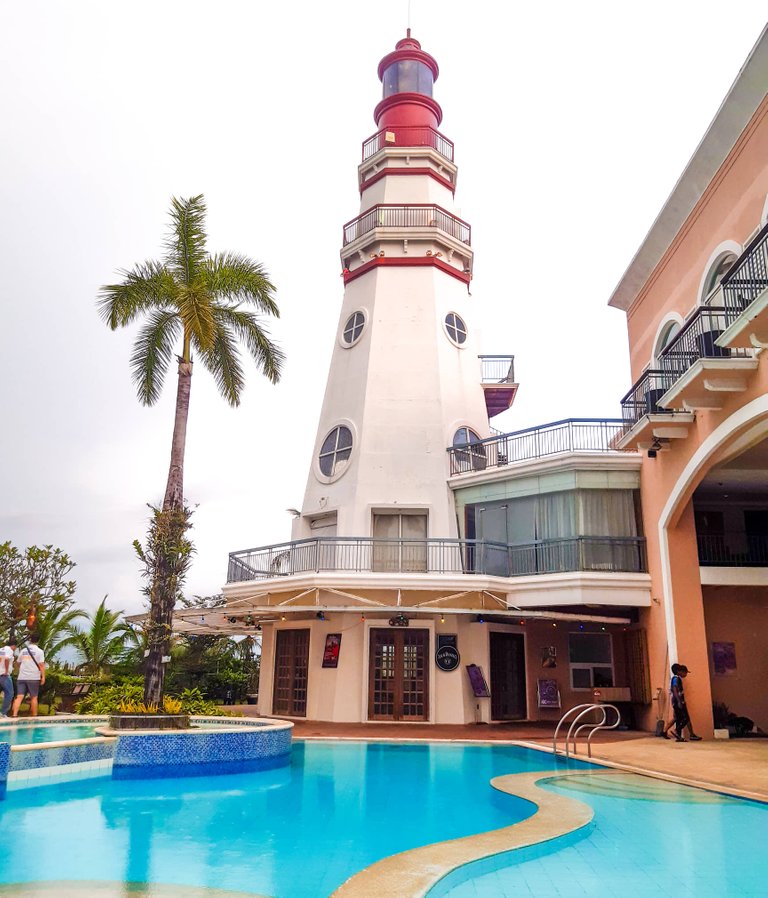 The analysis of the trash's components, potential pace of decomposition, and effects on the ocean wildlife were all part of the documentation process.
The microscopic fragments of plastic are already showing up in our food and water since plastic does not decompose over time but rather disintegrates.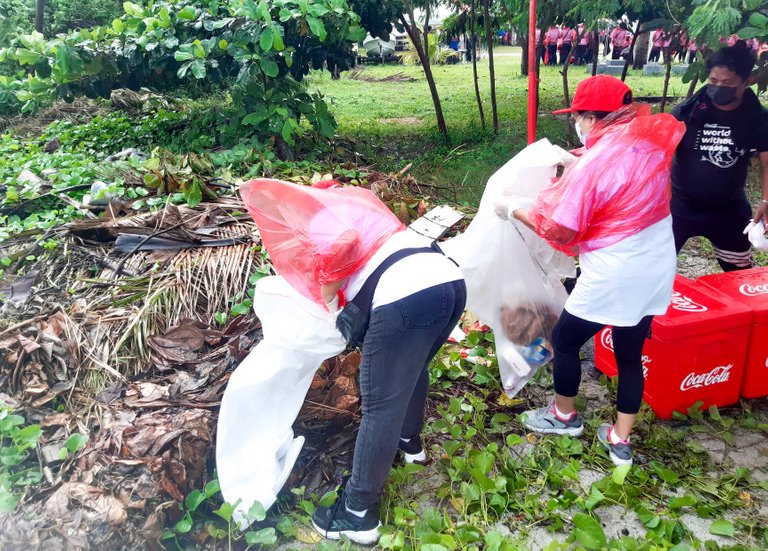 Some of the items most likely to find are grocery bags (plastic), beverages bottles (plastic), beverage bottles (glass), Fishing boats, packaging materials, personal hygiene, illegal dumping, other plastic waste, dead/injured animals, plastic foams, electronic waste, diapers, food containers, cigarettes, etc.
All volunteers were given an ocean trash data form to fill out all the collected trash.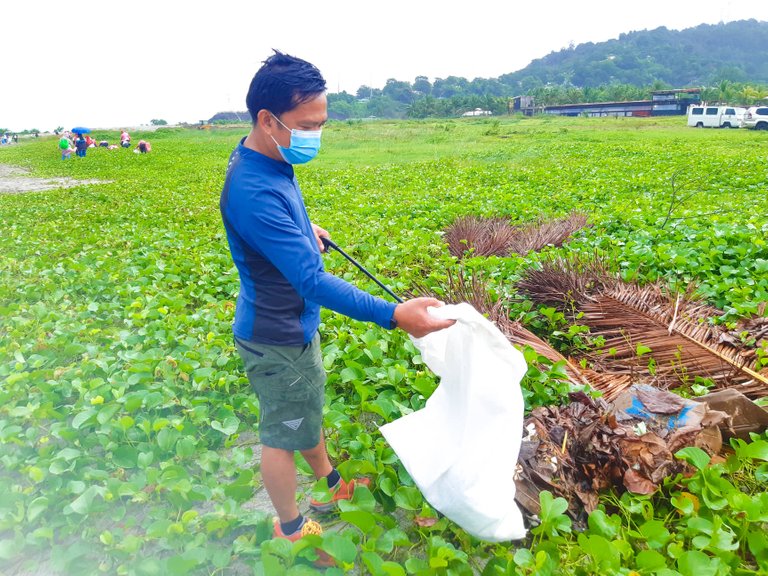 It will serve as a piece of information for all the trash collected.
Some of the national agencies that participated the Philippines National Police, Philippine Coastguard, the Civil Society Organization, Blue Alliance, Pilipinas Shell Petroleum Corporation, Pilipinas shell foundation, 4'PS members, Solo parents, and the residents of the community.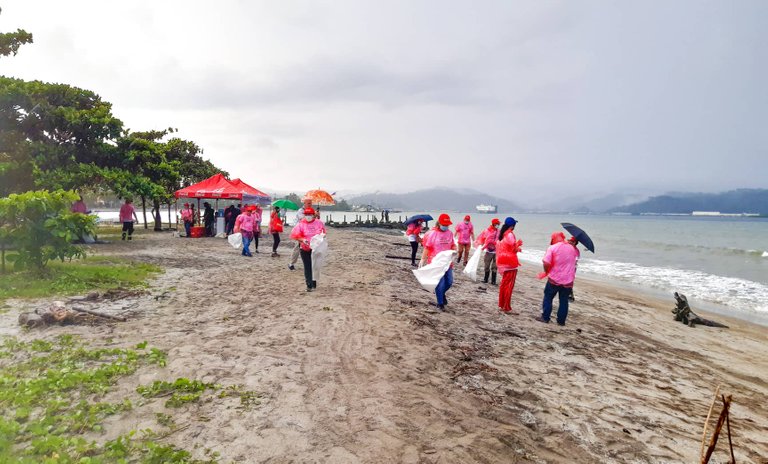 This event is in line with Coca Cola's, "World Without Waste" initiative.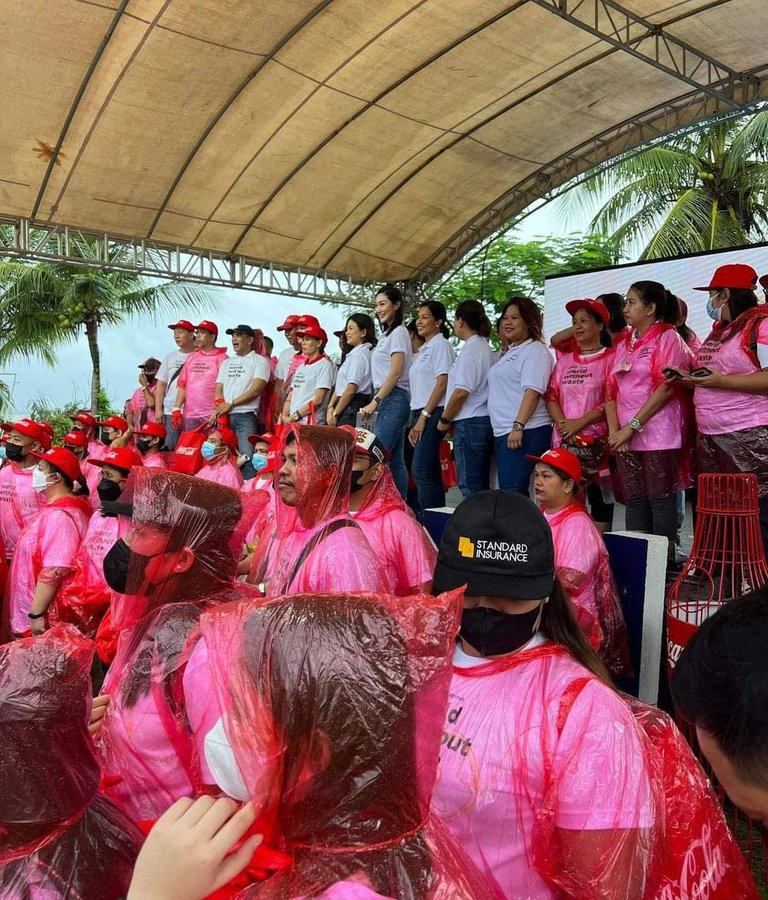 A Filipino Chinese physicist Miss Earth 2017 Ms. Karen Ibasco hosted the ICC 2022 with volunteers from various organizations.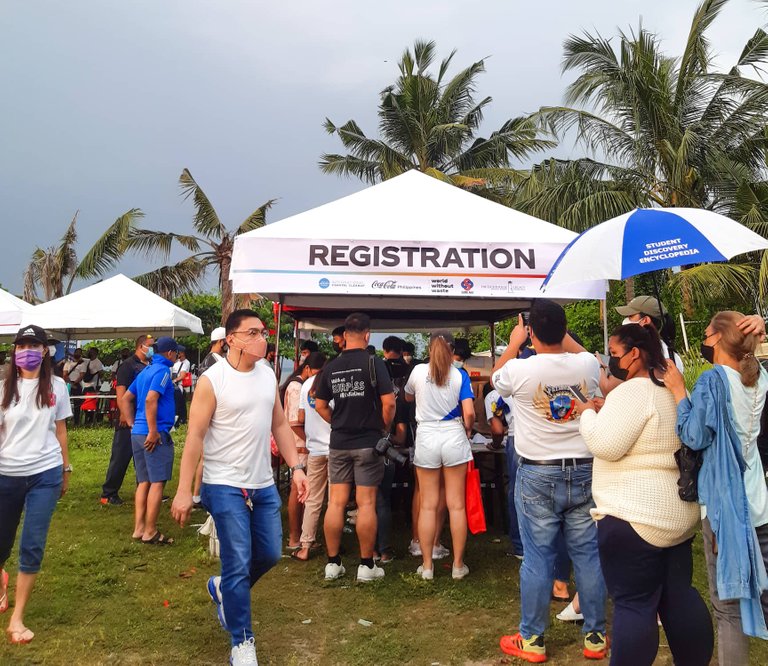 The program will not start without registration, located on the right side of the event for this is important to know the count of participants which will include the preparation of food and souvenir items.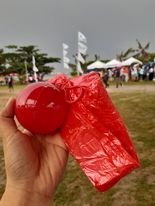 They give me a red bag with a coca cola print on it. Inside of the bag consisted of gloves, a tumbler, a red mini-ball size and they called it a pokemon ball.
Can you guess what's inside this red ball? Okay! It's a raincoat! A red raincoat that we will be used as protection for the bad weather.
Unlimited drinks were offered to the participants.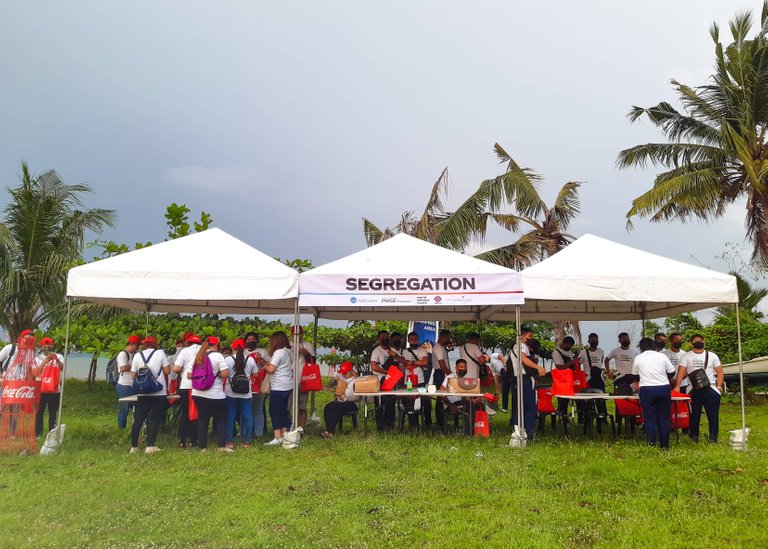 And beside registration is the specific place for segregation where the waste collected will monitor and get weighed.
To date at least 50,000 pieces of floating plastic waste are present in every mile of water.
Over 8 million people have participated in cleanup efforts worldwide every year since it was started.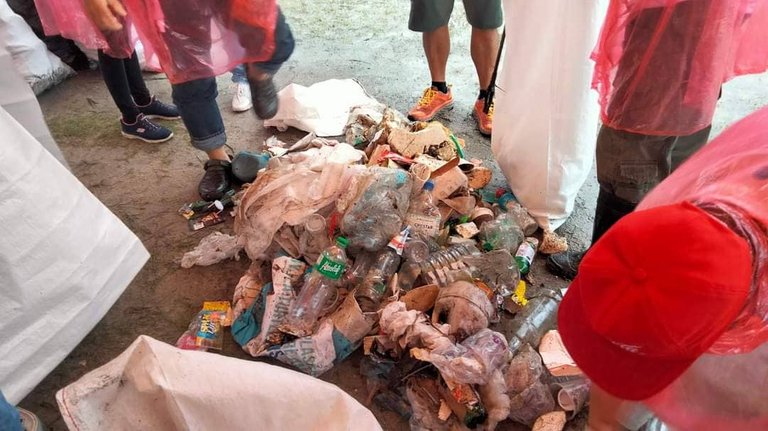 Once the collected trash was weighed 1kg an incentive will be given to the group. Each group has 2 sacks to fill and will be segregated for biodegradable, non-biodegradable, and recycle.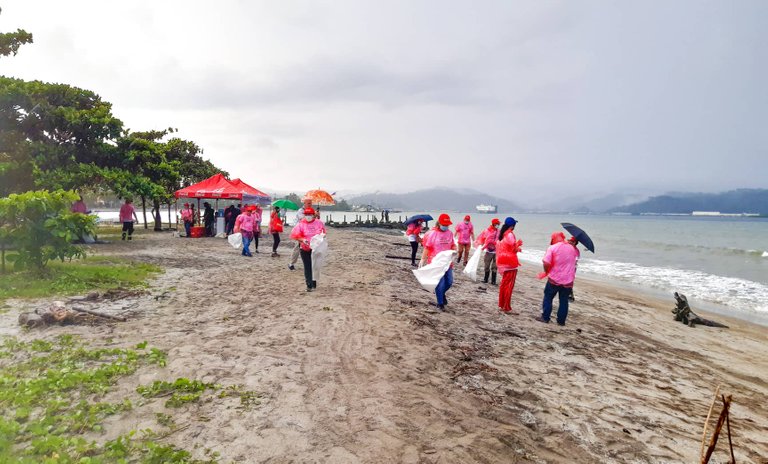 Various oceans were contaminated with so much pollution so as a citizen of the Philippines we are obliged to save and restore nature as a whole. Another crucial Objective of the International Coastal Cleanup is to document and learn more about different kinds of rubbish that were found during the cleanup.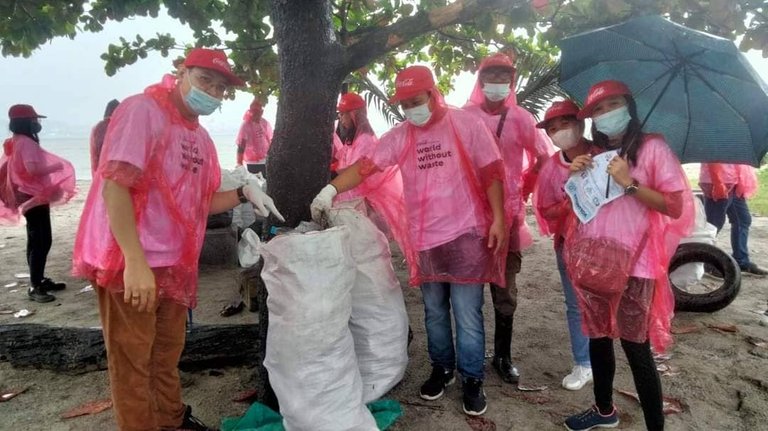 As a participant and as an employee it is my honor to be part of the said event. This is not all about publicity but this is how we save mother earth. Even the smallest thing matters.
Looking at the pandemic has taken an esoteric toll on people and is not limited only to human health. This pandemic has increased the use of types of plastic, especially personal protective equipment or PPE, food, and beverage containers that can harm our communities and ocean and resulted in consequential solid waste management.
The biggest problem on this planet is not climate change, the real problem is "us" because of our ignorance and apathy. What we have to do is to start changing our minds, and our ways, we have to start recalibrating our minds and redirecting our steps because together as a global community our micro efforts will have a macro effect to save our home our planet our society.
- Miss Earth 2017 Karen Ibasco
LET US SAVE OUR MOTHER EARTH!
All photos are mine unless otherwise stated
---
---