SEWING BASIC STITCHES
Hello hiveians...
Good evening to you all, its quite a beautiful day…guess what? We'll be talking about different stitches and how to make them.
WHAT ARE STICTCHES?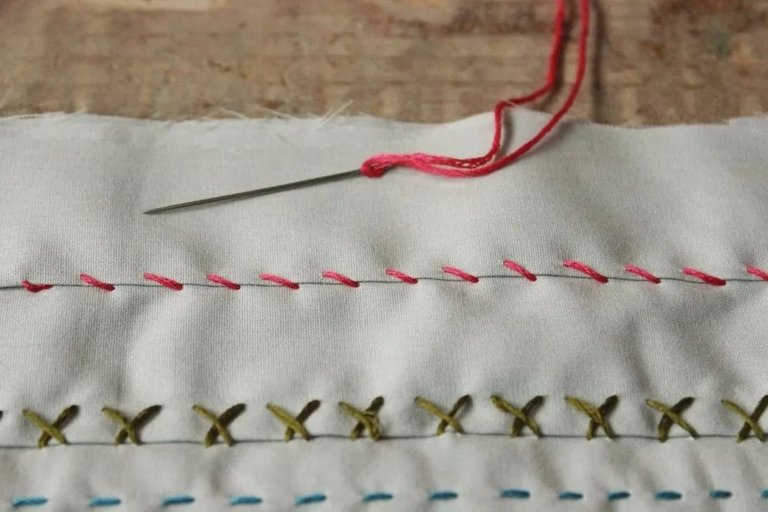 image source
Sewing or stitching is the fastening of cloth, leather, furs, barks or other flexible materials, using needles and thread.
Kinds of Stitches
There are as many kinds of stitches. We shall divide them into two categories namely:
Temporary stitches
The temporary stitches serve a purpose. They hold materials together in a place until permanent stitches are applied. Once the permanent stitches are applied, the temporary ones are ripped off. Examples are tacking stitches, tailors tacking, tailor's marking, basting and running stitches.
Permanent stitches
Permanent stitches are ones that when put on a clothing material remain there. They are applied on a material for it to be used or worn. Examples of permanent stitches are back stitches and hemming.
For today, we will talking about the steps in tacking...
Someone may ask what tacking is all about. Here is it, tacking is a temporary stitch made on a material to help hold the material together before a permanent stitch is being made on it.
An example is the making of handkerchief with a piece of material
Here we go!!
In the sewing of a handkerchief, you will need to:
image source
Before hemming or stitching the four edges, you need to turn them down twice evenly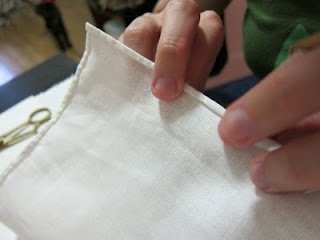 image source
Tacking will hold them down before the permanent stitches are applied to hold the edges down neatly, evenly and permanently
image source
image source
---
---