Why can Luna be Green in Bear Market? (Terra Chain)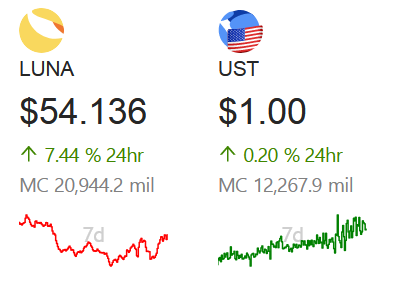 Today although majority of cryptocurrency was in the red as overall markets is bearish there were a couple of tokens in the green. One of them is none other than Luna.

The immediate question to those unfamiliar with the Terra chain would be asking why is this? For LUNAtics we know why and its pretty simple to explain. Today we take a look over as to the potential causes of Luna price rising even in the face of a bear market.
Luna and UST
One is a stable coin, UST, and the other is the mechanics of supply and demand of minting and burning UST, in that of Luna.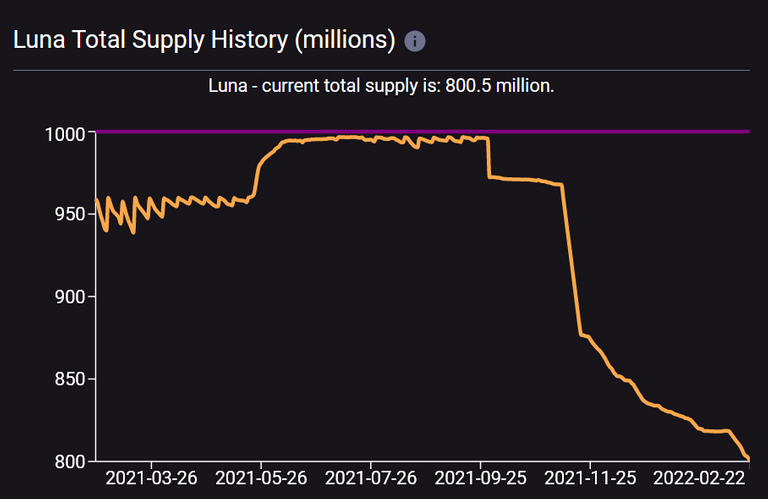 In order to create UST the token LUNA will need to be burned. For the past year the amount of total LUNA has reduced from the original start of 1 billion down to barely over 800 million. The reduction of LUNA is inverse to that of UST. As less LUNA is in circulation there is more UST in circulation.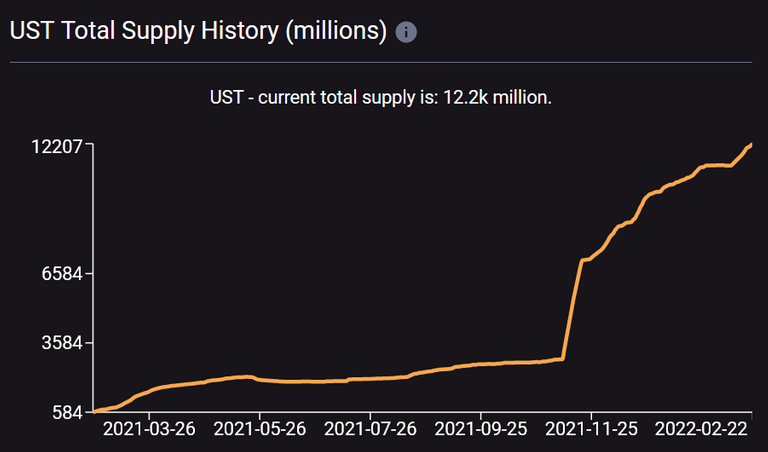 Chart above is showing the past year increase of UST in circulation. It is an exact inverse of that of the LUNA token. This is the correlation between the two native tokens on Terra blockchain.
Demand of Stable Tokens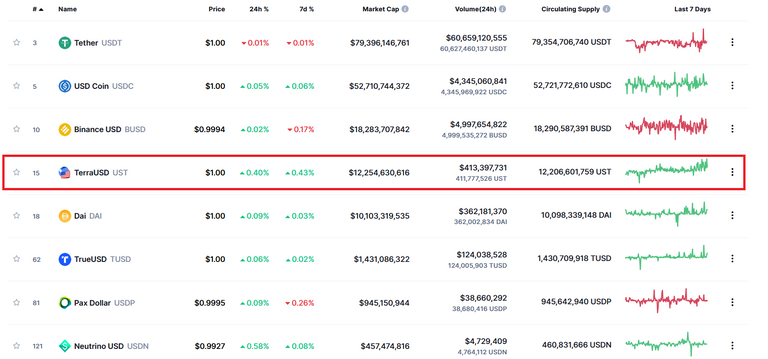 In bear markets investors tend to sell assets and hold stable tokens. UST is an algorithm stable coin and over the past few months has seen its demand explode. This is exactly around the same time the overall cryptocurrency market started to fall in November of 2021.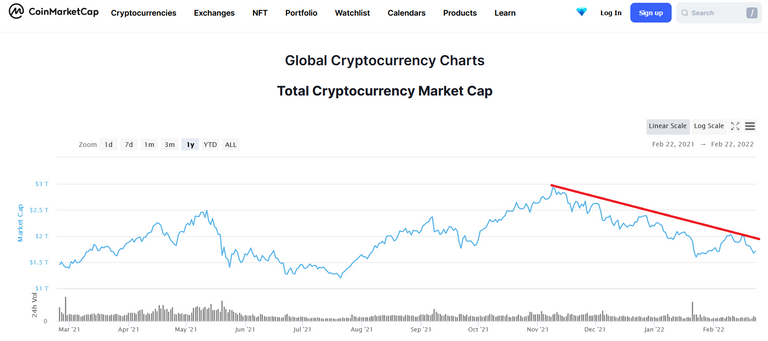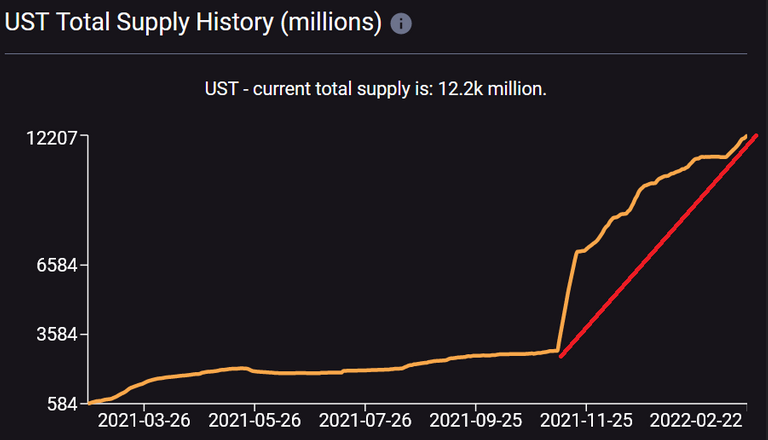 The faith in investors in UST is making the demand increase. There are also protocols that is making UST a very attractive stable coin to invest in, such as Anchor protocol, that provides up to 20% APY yield just for putting UST into the protocol. With the demand of stable coin to increase in bear markets it is also true in bull markets. Stable coin market cap has rose to a market cap nearly $200 billion.

Tether and USDC hold 3rd and 5th largest market cap in cryptocurrency via coinmarketcap is proof that stable coins have a high demand moving forward. UST is the fourth highest in market cap and has surpassed DAI not so long ago. Now in 15th overall rank in market cap UST is eyeing on taking over BUSD stable coin.
Conclusions
LUNAtics staking and buying LUNA have good reason to do so and today even in a bear market it is proof. We can only imagine how much higher in prices LUNA can go if the cryptocurrency market is bullish.
The mechanics of LUNA and UST is making LUNA a deflationary token. The token started out with a supply of 1 billion and since then has almost had 20% of all its entire supply removed in replace for the UST that is has rose to over $12 billion in market cap.
UST pegged to the US dollar through an algorithm makes it not necessarily a security. In addition Terra has disclosed that UST is decentralized as there is no way for the asset to ever be locked or black listed. It is not like other stable coins such as Tether's UST and Circle's USDC. The latter coins are created by an entity hence is centralized. This overall has lead to more users adopting to UST in lieu of other top stable coins.
Demand for UST rising in both bull and bear market will make LUNA even more scarce. Are you invested in LUNA yet? If not you should take a deeper look at it now more than ever.
None of what I write is financial advice. It is for entertainment purposes only. Thanks for reading!

LeoFinance = Financial Blog
LeoDex = Hive trading exchange for Secondary Tokens, Low 0.25% fees for deposits and withdraws.
HiveStats = Hive stats per user
LeoPedia = Informative content related to anything about Crypto and how to make financial gains in crypto!
CubDefi = LEO Finance's Defi with CUB Token
---
---