WORLDPHOTOGRAPHY CONTEST • ROUND#29 • Theme announcement !
ROUND #29
Hello Photographers !!
ROUND #29 !
Let's go on to visit the world thanks to your photography. The theme of this act is:
---
---
INSECTS OF THE WORLD
---
---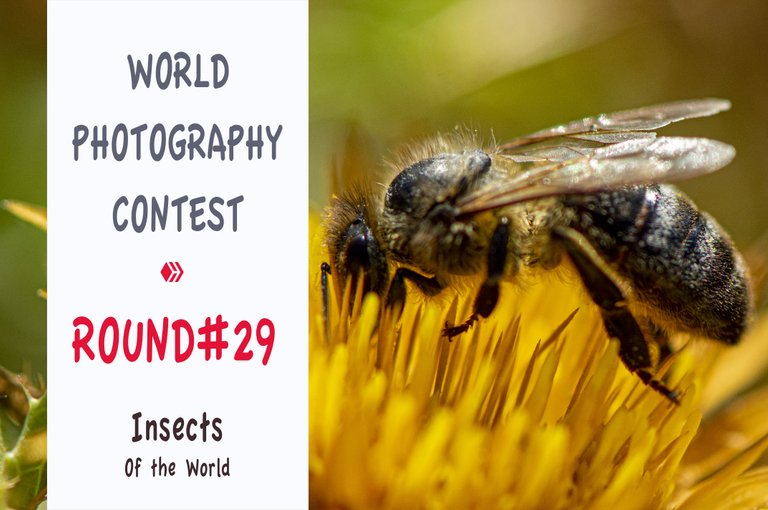 Worldphotography contest
ROUND#29 - INSECTS OF THE WORLD
https://images.ecency.com/p/qjrE4yyfw5pJD9LKQ1BG3NbSyKTowh8wnMyt99dK65jb9EyRiDqdkR63HQ91ZqnuFHTiEML7JsCGppcMeUsSg6BbKH3QeuVfMQwWygfDgJTnhE1wD53KXCSa.webp?format=webp&mode=fit
RULES
1 • Timing: This is a weekly contest. The theme will be announced every Wednesday.
2 • Winners: Winners will be declared on the following Wednesday and their prizes will be sent afterwards.
3 • Contest location: Post your photos on the #worldphotography community.
4 • Copyrights: The photographs presented in the competition must be your own images
5 • Description: You will be asked to write a few words to present your photograph.
NOTHING MORE !
https://images.ecency.com/p/qjrE4yyfw5pJD9LKQ1BG3NbSyKTowh8wnMyt99dK65jb9EyRiDqdkR63HQ91ZqnuFHTiEML7JsCGppcMeUsSg6BbKH3QeuVfMQwWygfDgJTnhE1wD53KXCSa.webp?format=webp&mode=fit
PRIZES

More you upvote, more you have prizes !
HDB rewards of the Submission post will be divided as follow:

WINNER - 50% + 500 Ecency points
MENTION - 10% + 100 Ecency points

https://images.ecency.com/p/qjrE4yyfw5pJD9LKQ1BG3NbSyKTowh8wnMyt99dK65jb9EyRiDqdkR63HQ91ZqnuFHTiEML7JsCGppcMeUsSg6BbKH3QeuVfMQwWygfDgJTnhE1wD53KXCSa.webp?format=webp&mode=fit
WINNER AND HONORABLE MENTION • NEW PRIZES !!! •
MORE REWARDS THANKS TO @Ecency contribution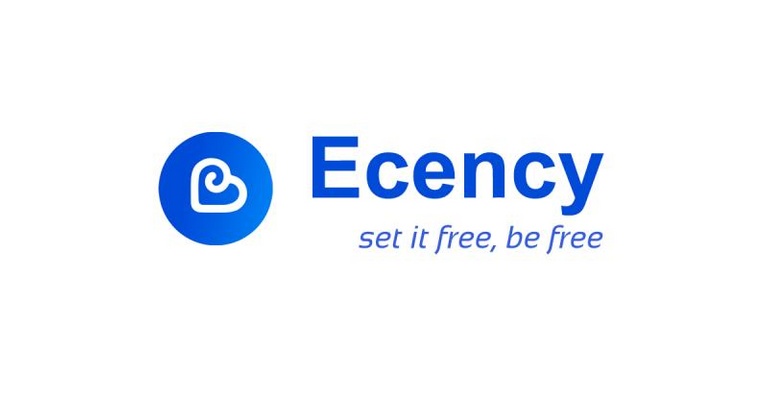 https://images.ecency.com/p/qjrE4yyfw5pJD9LKQ1BG3NbSyKTowh8wnMyt99dK65jb9EyRiDqdkR63HQ91ZqnuFHTiEML7JsCGppcMeUsSg6BbKH3QeuVfMQwWygfDgJTnhE1wD53KXCSa.webp?format=webp&mode=fit
JOIN THE WORLDPHOTOGRAPHY COMMUNITY - hive-156108 -
https://images.ecency.com/p/qjrE4yyfw5pJD9LKQ1BG3NbSyKTowh8wnMyt99dK65jb9EyRiDqdkR63HQ91ZqnuFHTiEML7JsCGppcMeUsSg6BbKH3QeuVfMQwWygfDgJTnhE1wD53KXCSa.webp?format=webp&mode=fit

HOW TO FOLLOW ME ?

https://images.ecency.com/p/qjrE4yyfw5pJD9LKQ1BG3NbSyKTowh8wnMyt99dK65jb9EyRiDqdkR63HQ91ZqnuFHTiEML7JsCGppcMeUsSg6BbKH3QeuVfMQwWygfDgJTnhE1wD53KXCSa.webp?format=webp&mode=fit


Please let me inform interested potential to this new contest

@decentropia,@my451r,@jlufer,@fiatgirl,@justbabybee,@irisworld,@czucher,@titasm700,@cathgothard,@wendyth16,@haastrecht,@tommyl33,@gamichelle,@kattycrochet,@rt395,@redheadpei,@axeman,@afroray,@flquin,@escspencer,@maharinsa,@sabujdip,@mengao,@fotostef,@moniroy,@itchyfeetdonica,@photoquest,@emotionalsea,@lightcaptured,@scottdphoto,@norwegiansteem,@intrepidphotos,@bluebottlefilms,@richee,@guchtere,@caveman,@harveyword,@harkar,@davedavis91,@johannpiber,@barbarabezina,@bluemoon,@pradeepdee6,@bigsambucca,@fotogruppemunich,@chrisaiki,@artofwisdom,@boddhisattva,@himalayanwomb,@davewuk,@fivealive55,@bear8photo,@melinda010100,@hangin,@keithboone,@sawyn,@bdmillergallery,@redheadpei,@mikitaly,@cetb2008,@ajanphoto,@gabeboy,@arteyviajes,@vcclothing,@muffoni,@grizzabella,@pardinus,@chiminguito,@vcclothing,@slowwalker,@ackhoo,@oldmans,@cinderz,@barbarabezina,@yujomar,@bigsambucca,@steemlandia,@phortun,@jayclar,@sawyn,@fotogruppemunich,@ikrahch,@dkkarolien,@javiersebastian,@afarina46,@stevejhuggett,@mariusfebruar,@dmytrokorol,@chrismadcboy2016,@steemflow,@angelro,@cam.mcfarlane,@mariusfebruary,@vannour,@sazerac,@javiersebastian,@creativecrypto,@craigfrank,@ansharphoto,@mirla33,@dzoji,@manoldonchev,@gingbabida,@maxili63,@orjantomarcelo,@lighteye,@zanetaviz,@patschwork,@guchtere,@keithboone,@greddyforce,@charnie,@philpotg,@davidgermano,@lighteye,@tixinhacapitinha,@rupinder,@ninahaskin,@onze,@shasta,@azissuloh,@jan.kretschmer,@nelinoeva,@davidgermano,@evagavilan,@biggypauls,@anderson69,@scubahead,@yellowmode,@dejan.vuckovic,@hellene8,@truelovemom,@nenio,@kork75,@justclickindiva,@lighteye,@gracielaacevedo,@nightportraits,@sharker,@trincowski,@orlandumike,@trudeehunter,@tixinhacapitinha,@jlgc,@mariela53,@papilloncharity,@tupamalo,@adinapoli,@starjewel,@ninahaskin,@scottshots,@pavelsku,@kohsamui99,@biggypauls,@jearo101,@kamrunnahar,@maulida,@roozeec,@jurich60,@wnfdiary,@sayago,@trangbaby,@jacuzzi,,@gvkanten,@nenio,@soulsdetour,@vaipraonde,@bluemoon,@alidamaria,@arbalestarx7,@olgavita,@buttonn,@wnfdiary,@andriasta,@baobab.tree,@ireenchew,@lukasbachofner,@harpreetjanda,@rupinder,@iqbalnindol,@naty16,@giocondina,@harpreetjanda,@dodovietnam,@eolianpariah,@bendany,@bambuka,@shaker,@babeltrips,@friendlymoose,@decentropia,@dandelion,@vannour,@archbitsmith,@diveratt,@ctrpch,@palimanali,@eolianpariah,@detlev,@thenortherner,@benavides54,@pero98,@wnfdiary,@xaviduran,@oacevedo,@escspencer,@karbea,@hindavi,@rupinder,@thefedora,@antikus369,@guurry123,@flordecar26,@suzana72,@tinman88,@bookrak,@prostosun,@marito74,@lllll1ll,@occhiblu,@miljo76,@princessbelle,@archbitsmith,@travelshots,@jesswestphotos,@kirlos,@liverpool-fan,@ok-design,@tiana-geo,@smazur-foto,@positive-mind,@crazy-andy,@andrew-charles,@lifeskills,@elemarg25,@rico.csirait,@gurseerat,@sisterhood2
---
---