Get Qantas Frequent Flyer points from walking?! (1053 points update)

Continuing my quest to get more Qantas Frequent Flyer points, I am now on 1053! The 1000 points is from the covid vaccination certificate, if you remember from my last article, adding on another 53 from the Qantas Wellbeing app, which is totally free. The Qantas Wellbeing app is used by Qantas to promote health and wellbeing, so if you do something good for your health such as walking, you are rewarded with Qantas points. The cool thing about it is if you have a Garmin Watch (which I do - Forerunner 235), after you sync it with Garmin Connect, the Qantas Wellbeing App can then sync with Garmin Connect to retrieve the data on how many steps I have walked per day.
Inside the Qantas wellbeing app, you can then set a daily goal and weekly goal, depending on how much you think you will walk on a daily basis. I have set my daily goal to 10,000 steps, so if I hit that, I can get a certain number of Qantas points (around about 8 to 10 points). There is also a weekly goal, so if you set it to about 50,000 you'll get about 45 to 50 points. The cool thing is you can change your goal at any time to ensure you get the points per day / per week. I have actually walked more than I have to in order to meet these goals, LoL.
After a few days I noticed that it's actually quite hard to hit my initial 10000 steps per day goal. This is because sometimes I would have lots of meetings at work and I physically do not have any time to walk either before, after or during work to make that many steps. Therefore I had to adjust the goal from 10,000 steps to 6,000 steps per day, and 50,000 to 40,000 steps per week. The amount of points you earn is also therefore reduced.
Now here is the best part of the app - the competition! You can challenge a friend to see who walks more in a week. If they walk more than you, they will get a certain number of points, and you will also get some points as second place. I only know of one friend who has the app, so the least I can come is second place. Therefore, it's better to challenge someone and lose than to not challenge anyone at all.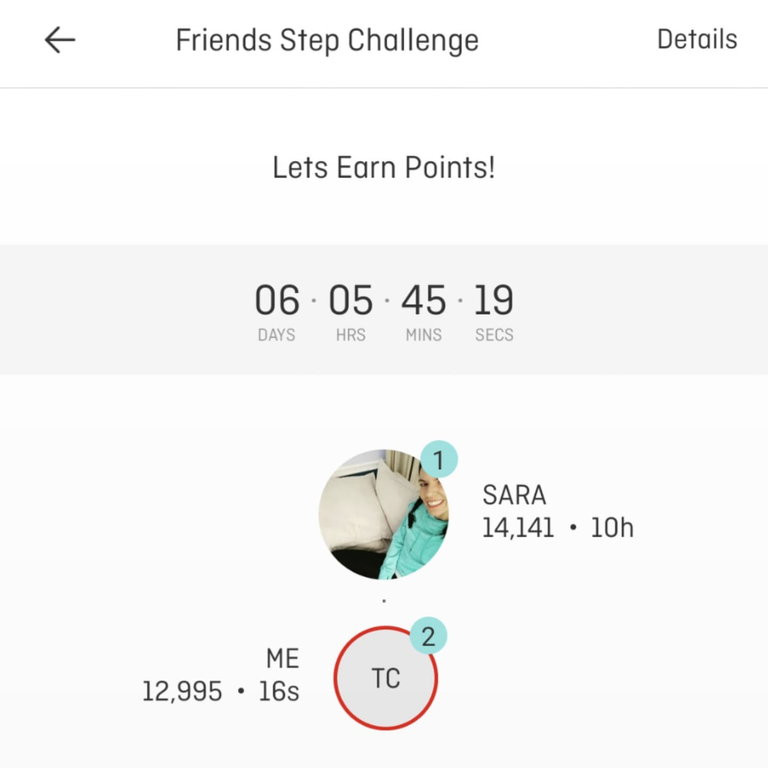 Now unfortunately for me, my friend Sara is actually a marathon runner, so walking for her is a piece of cake. You can see eventually Sara beat me so badly that the distance between us nearly did not fit on a phone screen. It wasn't even close. She was a teacher too so I'm not sure how she walked so much more than me. Maybe she works at a bigger school? Or she just puts more effort in. I have no excuse, haha.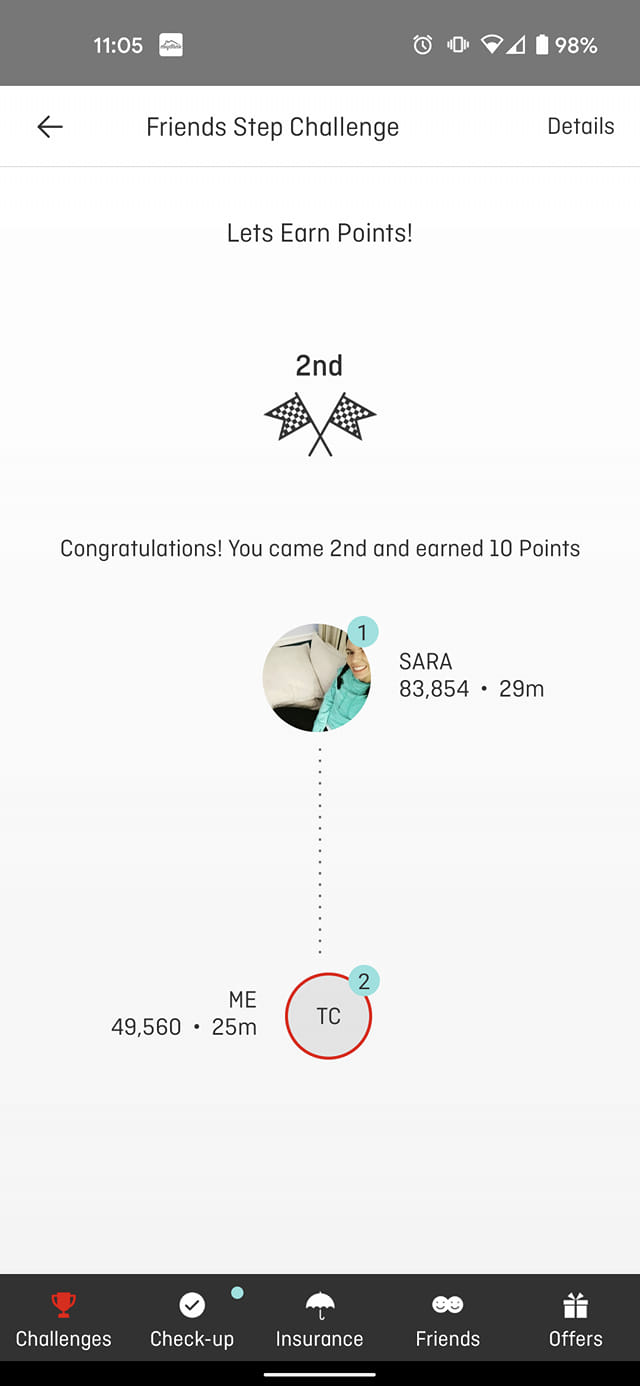 Even if the amount of points you earn does not work out to be a lot dollar wise, I still didn't mind giving this app a go, basically it is promoting health and fitness by going for a walk, and also challenging your friends is a brilliant feature as it brings a competitive element to the app.
Here's my referral link if you are going to install the Qantas Wellbeing app (you must be a qantas frequent flyer member to earn qantas points - see previous video on how to join for free) https://go.qantaswellbeing.com/NejxTHofLkb
If you have not read my article on Qantas Points and you're wonder what you can do with points, here is the article where I talk about why I became a member, how to become a member for free and how to get the initial 1000 points from being vaccinated.
---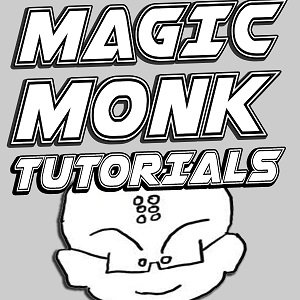 Mathematics & Digital Technologies Education
Videos, quizzes, and other learning resources
Youtube: http://youtube.com/magicmonk
Instagram: http://instagram.com/magicmonk.tv
Website: http://magicmonk.org
---
---