[PT-BR] Análise: Skargore, a nova Summoner do Splinter de Fogo (Fire)
---

[ENG] Review: Skargore, the new Fire Splinter Summoner from Riftwatchers
Hello everyone!
This is a video in Portuguese in which I analyze Skargore, the new Summoner that just arrived on the game in the Riftwatchers expansion!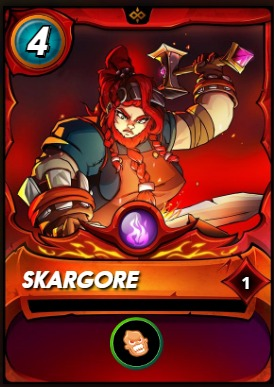 I find that Skargore is one of the strongest Summoners of this expansion, maybe THE strongest one. She gives to all your Monsters the Enrage ability, which combo's perfectly with the dozens of strong, melee Monsters that the Fire Splinter has to offer.
One of the most obvious but incredibly powerful combos is Skargore with Grum Flameblade, as the Enrage fits perfectly with the Bloodlust ability. Other Monsters that are great to use with Skargore are the Molten Ogre and the Forgotten One, as all of them have high Melee Attack and lots of Health to stay alive while hurt (and enraged!).
Thanks for watching and reading, and until the next video!

Fala galera, beleza?
Nesse vídeo, eu vou analisar a Skargore, a nova Summoner que acabou de vir para o jogo na nova expansão Riftwatchers!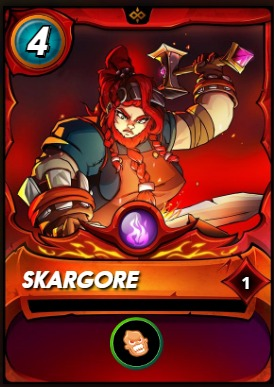 A Skargore é uma das Summoners mais poderosas da expansão, isso se ela não for a MAIS poderosa. Ela fornece, para seu time, a habilidade Enrage, que comba perfeitamente com as inúmeras criaturas do Splinter de Fogo que são Melee.
Um dos combos mais óbvios e poderosos é juntar a Skargore com o Grum Flameblade: a habilidade Enrage combina perfeitamente com a habilidade Bloodlust. Outros Monstros que são ótimos para jogar junto com a Skargore são o Molten Ogre e o Forgotten One, visto que todos eles possuem ataques Melees altos e muita Health pra conseguirem ficar vivos enquanto estão machucados (e com o Enrage habilitado!).
Valeu galera, e até o proximo vídeo!

If you enjoyed the post, feel free to follow me as I'm routinely writing about Gaming, Investment, Fitness and Writing, and posting about other random fun subjects like Travel, Photography and Metal Detecting!
If you want to play fun NFT Games, I do strongly recommend Splinterlands, RisingStar, Rabona and dCrops. Send me a message if you need help starting out!
And, if you're feeling lucky, go to HiveSlotGames and win money by playing on the 🍀Roulette🍀, 🃏BlackJack🃏, 🎲Dices🎲 and 🎰Slots🎰!

Unless stated otherwise, all images are created and owned by me, or from the game depicted on this post.
This is definitely NOT financial, legal or investment advice. You wouldn't get your financial advice from a squirrel, would you? Cryptocurrencies are very volatile, so don't invest what you can't afford to lose.
Also, believe it or not, I'm not actually a squirrel! This handsome rodent in my profile picture is a character from 'Conker: Live & Reloaded'. Here's Real Life me!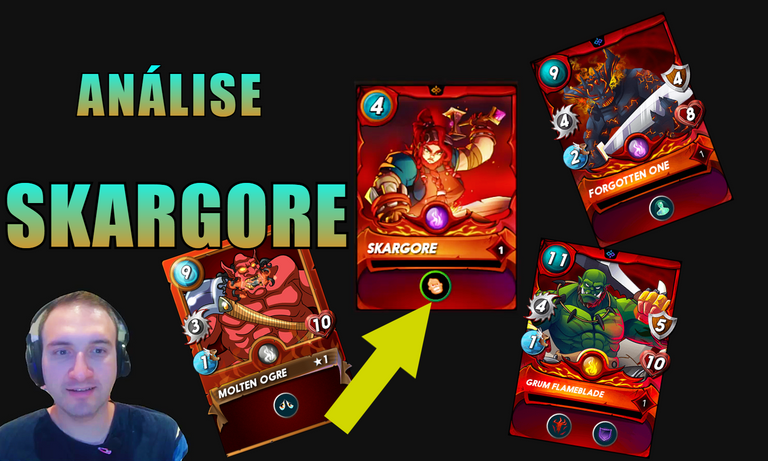 ---
▶️ 3Speak
---
---