Missing the experience in this Garden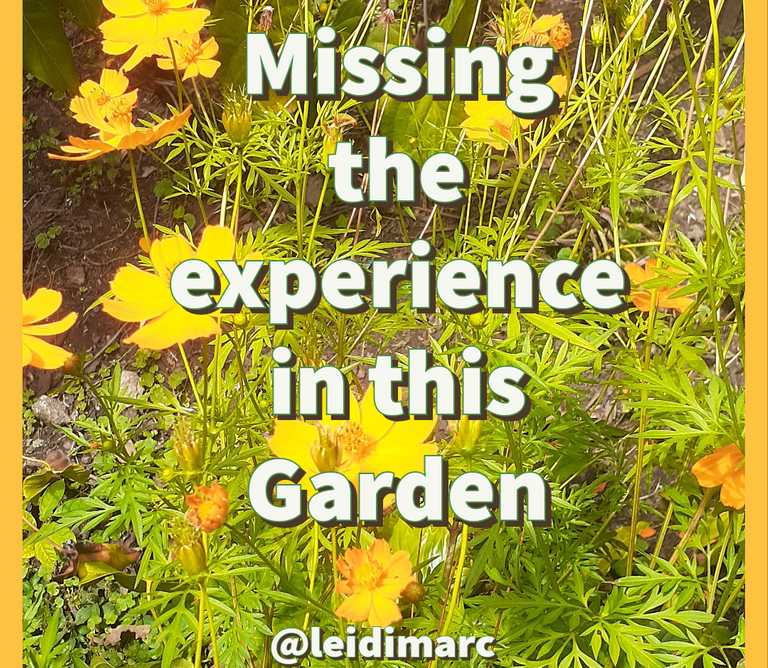 It is a pleasure to be here, I send you greetings and many blessings in your homes, a new week begins and I have seen that in different parts of the world are changing seasons.
Here in my country, Venezuela, we do not have the 4 seasons as in other places, here we enjoy rainy days and sunny days, in these last months the rains are more constant, by the way now as I write it is raining hard.
From my balcony I can see how the plants are rozagantes and the wet earth smells very good, it is one of the smells that I like the most, it is like breathing the nature.
Seeing and feeling many things related to nature, is that I remember all those moments lived in a garden that I like very much. Here I show you some nice pictures, all taken in the same place.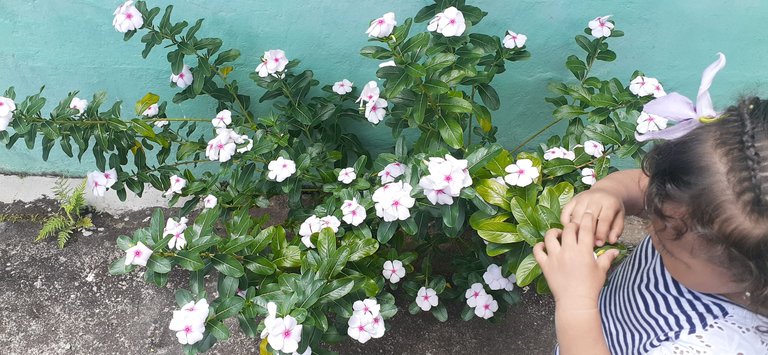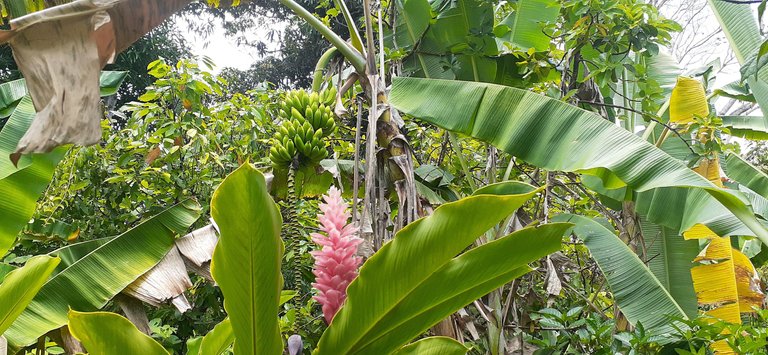 This garden is very large and has a variety of fruit and ornamental plants, when we go there, one of the things I enjoy is to spend the afternoon watering the plants with a hose, since the ones I have in the apartment, we water them with a container and my husband is the one who does it the most.
However, when we visit this garden, I give myself life, watering all the land, well, NOT all, a small part, because it is very large. I like it for the same reason I told you above, the smell of wet soil is such a blessing, it relaxes me.
My girls also like to walk among the flowers and take one or another to play, as they see that there are many, they start to give flowers to all of us at home.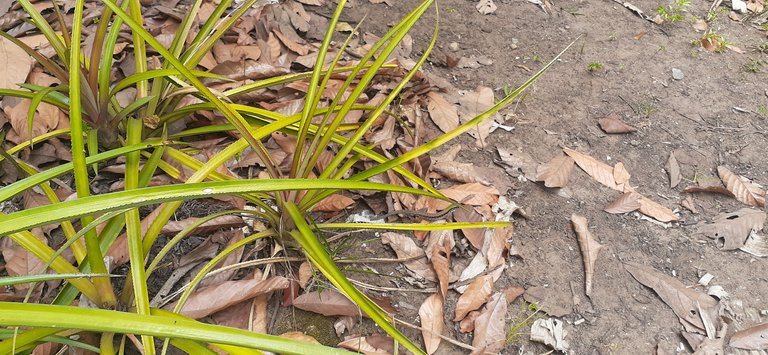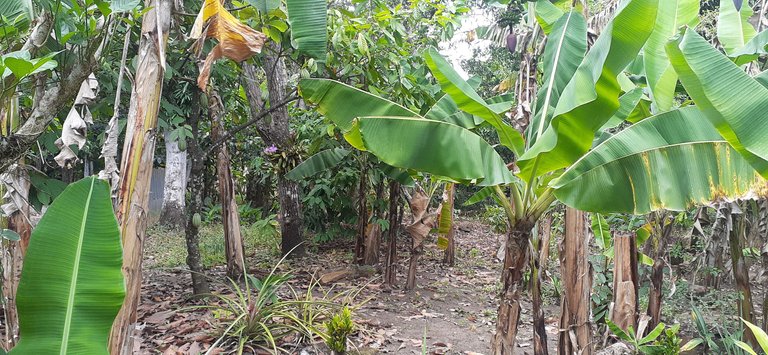 Another thing I enjoy a lot is walking around the garden, I already told you that it is big, we see the fruits in formation and others that are ready to eat, we do it on the spot, it is wonderful, eating without having to buy heh, heh, heh.
Of course to maintain these gardens, it takes a lot of work, to water it, especially in times of drought, as well as put fertilizer or hire people to clean it, when the rains stop and the bush has grown a lot.
One of the most beautiful flowers in this garden and the one I enjoy the most is the Dama de Noche, the only bad thing is that I can't take good pictures of it, because of the darkness, they bloom at midnight, in all their splendor. The good thing is that from the moment its bud is forming, the emotion that soon it will dazzle us with its delicate beauty begins.
---
---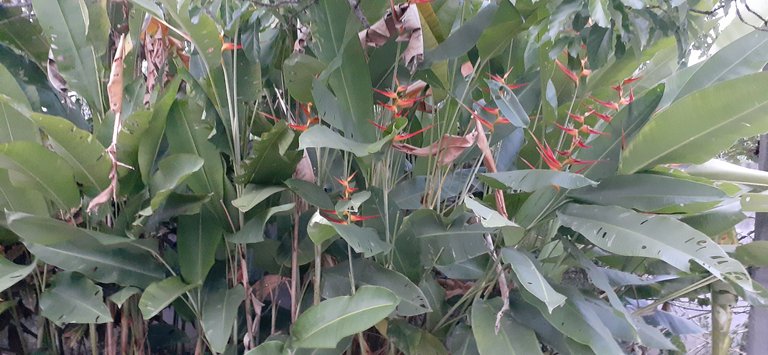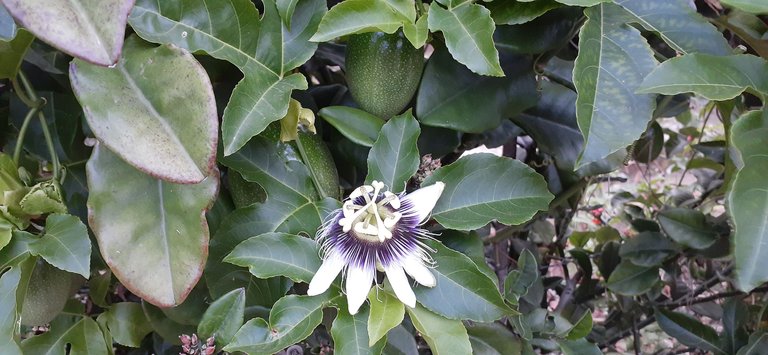 Each type of plant needs care and those who live in this house know a lot about it, sometimes they do not give enough between plants, animals, household responsibilities and going to work, so everyone puts a grain of sand in their care.
Roses are one of the most admired flowers in the whole world and having them at home is a privilege, they used to come in different colors and each one had its unique smell, all of them are divine, their soft texture and the many petals are a charm, with them I take special care to get close and perceive their smell, they always surprise me with any little animal, so I am always aware that they do not get in my nose, heh, heh, heh, heh.
Each fruit comes from a flower and is of Parchita or Maracuya, it has a strange shape, but with a nice color. Of those that you see in abundance orange color, they call it cockerel and with them the floral arrangements are complemented and are very striking and abundant.
---
---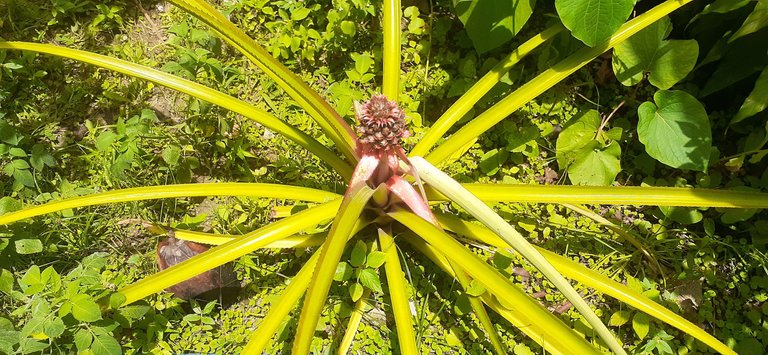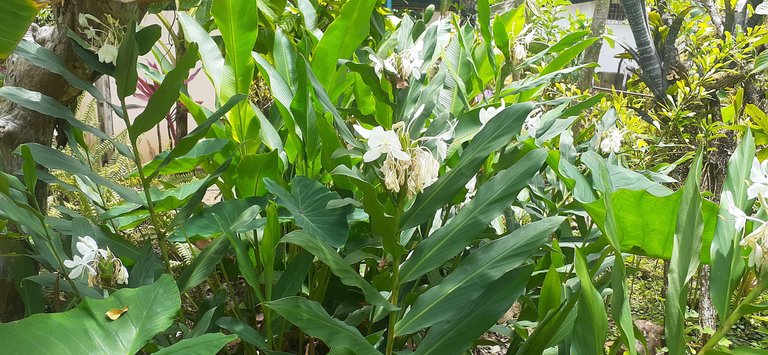 The colors that the flowers give us in contrast with the sunlight is adorable, they look like reflectors of pure energy, the truth is that it is a joy for me to enjoy these gardens, walking through their paths, I think, I make plans and I feel how God gives us so much and we must repay Him with good deeds.
When I go there I always take a lot of pictures, to look at them from time to time and remember the good times we have had as a family, a united family that likes to share the goodness of nature and its work.
When we go there we leave loaded with things for the home and from there we come back loaded with fruits, vegetables and flowers. I thank life for this opportunity to go every time we can, we used to go almost every weekend, but now with the gasoline problems, it is impossible for us to go more often.
That is why I love this garden so much, it was like it was my home and I had it every day to enjoy the gifts of nature.
Here are two GIFs, a part of the back garden of the house and some nice orchids, which I had told you before that there were many of them, so I just show you this beautiful plant full of flowers with a delicate aroma. I hope you like what I have lovingly told you. Thank you for reading.
---
---
Photos taken by @leidimarc
---
Device | Samsung Galaxy A20
---
Photos edited in | CC Express for Samsung
---
Translation with| DeepL

---
---