Psyber X - Your chance at the "Limited" Land Grab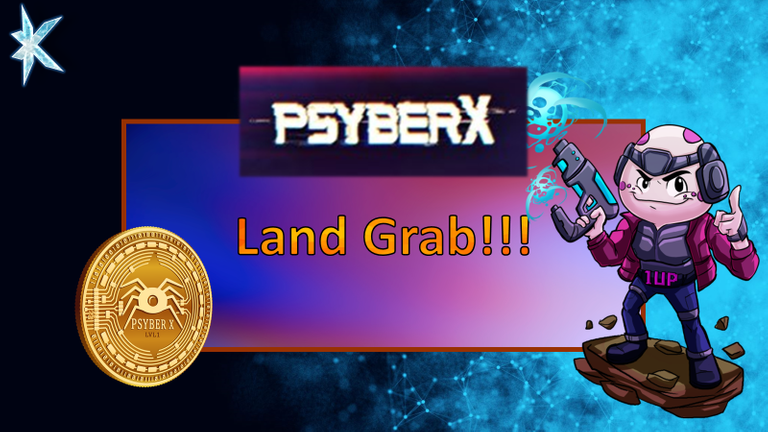 Hello Hivians!
We have some exciting news today! @psyberx has released their LAND presale! This is THE opportunity to carve out your spot for the new up and coming #play2earn game with the same name Psyber X. Many of us, myself included, missed this opportunity with games such as Splinterlands and League of Kingdoms and if you look at those games and others not mentioned Land is absolutely the most critical investment into these games you can make.

The Deal: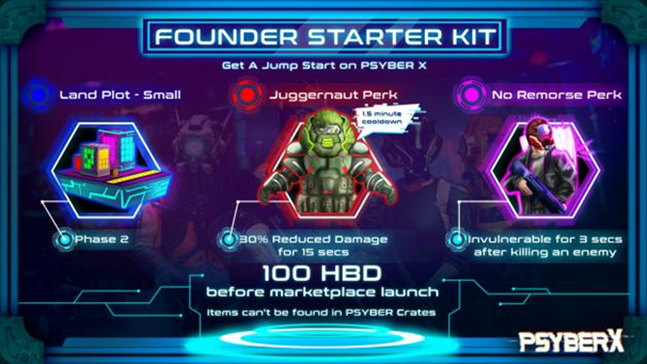 Right now, total land sales are capped at either a full sell out of 10k plots and will stop at the time of market release regardless of the number of sales.
So what does it take to get your piece? Either 100 Hive/HBD OR 250 USDT.
Quite the pricing difference but for any of you guys dealing with ETH based tokens you'll know just to send that USDT will cost you significant gas fees.
As you can see in the graphic these land plots also come with 2 limited edition NFTs 'The Juggernaut' and 'No Remorse'.
You guys can read more details in the official psyberx post.

Disclaimers
All images and content owned by me unless otherwise noted. PsyberX owns all Psyberx related images
Helpful Details
Hive Curators
For those of you that blog but don't like to curate content, consider delegating your tokens for daily payouts. The following Curation accounts will payout 95% of all curation rewards received back to you automatically allowing you to indirectly support great content while earning great APY off of your crypto.
May not include all curation accounts
Hive Basic Income (HBI)
HBI is effectively an automated curation tool which will upvote your HIVE posts forever. It is an amazing way to ensure you get some income from all of the time you spend teaching others via posting your strategies, analysis, and thoughts. You can read more about HBI in their FAQ.
Support
If you are new to the Crypto space and wish to support me, please utilize the below referral links. You can also support via upvotes, tips directly through Hive, including my name in a HBI purchase, or via a card/DEC donation. Finally, delegating tokens (HP, SPT, or ONEUP) to
@acolytesofhelio
will help our guild curation account grow and support our community.
Exchanges & DeFi
Coinbase - $10 signup bonus
Bittrex
Uphold - $20 bonus on first $250
Blockfi
NFT Games
Splinterlands - Contact me after using and I'll send some DEC your way.
Gods Unchained
Exode - 2 free alpha booster packs
Rising Star
---
---