I Built Myself A House
---
After the 2018 bear market, I was lost because I was unprepared, it was my first bear market ever and no one had told me earlier that there was something like the bear market, due to this I couldn't really prepare for it and hence I was caught napping. This was the period I went to see my mum in my family home.
I was dumbfounded at the dilapidated structure of the house, it was leaking and I spent about $100 once a year to patch the leaking roof of the house. However, I couldn't afford to patch it anymore because my day job wasn't paying much and I just allowed the house to dilapidate further.
So when I traveled, my mum and grandmother were homeless, they lived in that house and since the cost of the repair was becoming too much, they had to leave the building while sharing a place with other family members in other places.
Building a house was very expensive and I couldn't afford it at that particular time, but after a little boom with crypto in 2020, I decided to begin the construction of a new house, I already have some little savings from engaging in day trading, so I began with building the house in late 2020, it was tough for me, but this was probably an obligation.
Exactly yesterday, I finished the house, although it's subject to painting and I'll still need to open up a borehole which could cost close to $600. I still would need to wire the house and connect it for electricity, which could still cost like $300, and the painting would cost about 300$ as well.
---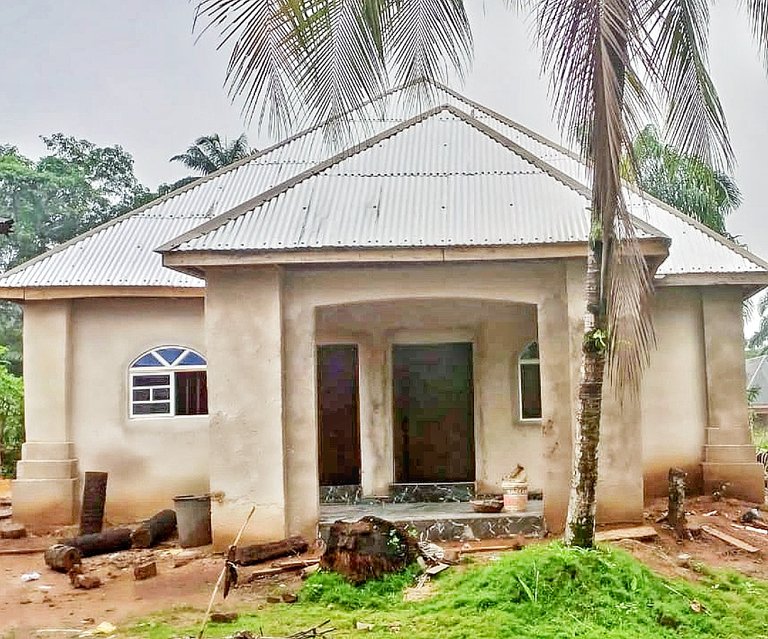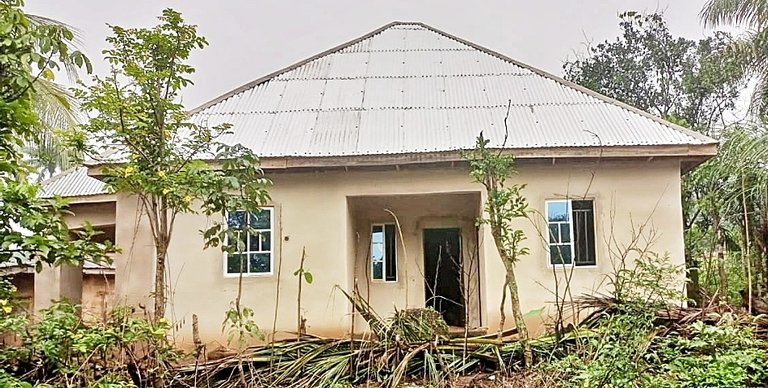 ---
Clearing the landed area and fencing might take like 700$ which means I'll still need about $1900 to put up the house to standard, but these things except for pipe-borne water are still secondary.
Overall I spent about $8000, (it's a three bedroom bungalow) to get the house to this standard, even if I am broke at the moment, at least my mum and grandmother wouldn't be homeless anymore.
My father didn't build a house, and neither did my grandfather, it's a proud feat for me. To be honest, it's quite a modest house and even when I still live in Lagos, my dream is to also own a landed property in Lagos one day.
In all honestly, building a house like this would be profitable if I erected it in a place like Lagos, Nigeria where I currently reside.
This is because I can't rent or lease this one, but in Lagos, everything goes. even if I don't, rent or lease any landed property owned in Lagos, the upside is that it appreciates massively.
This is because Lagos is crowded, with fewer houses, and more people to accommodate. So house appreciation in Lagos is inevitable due to the commercialization, plenty of job opportunities, and industries.
I'm happy to gave gotten to this stage where the house is habitable and I'm happy to do this without tampering with my major Hive holding. It's the bear market now and I'm glad I could accomplish something when the bull market was in session.
This is the first time I'm spending my crypto money on anything substantial and I'm glad it's turned out well. I'll still be needing like $2000 to get everything done, but I'm glad the house is currently habitable. Special thanks to people like @selfhelpfortrolls, @ericvancewalton, and Kbanti, they helped me bring this into inception.
---
---
---
Interested in some more of my works?
---
---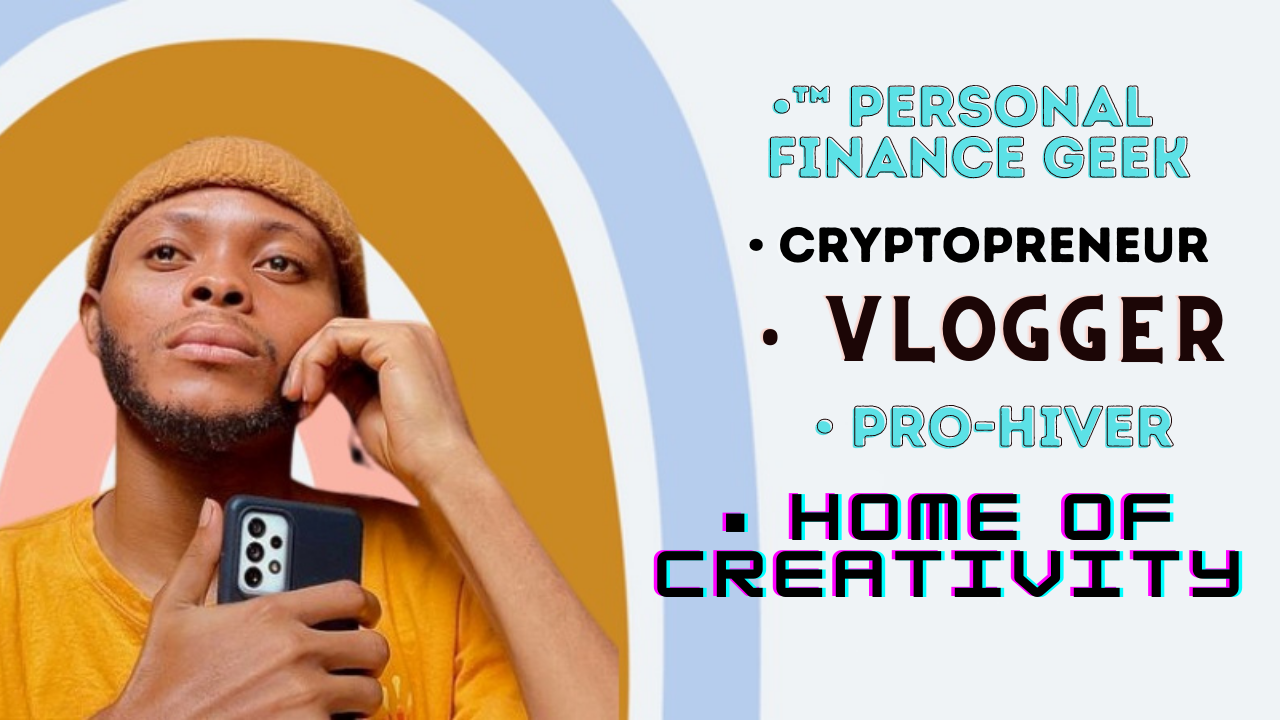 ---
@Josediccus, your brother-in-pen & heart
---
I'm hoping to reach more people who are broken at heart and spirit, so share on any platform or reblog
---
Posted Using LeoFinance Beta
---
---