Morning Jog and Pre-Birthday Treat
12th January 2023
I feel so grateful every time the Chinese family I am working with remembers my special day. Oftentimes, they would greet me in late January, but as the adage says, it's better late than never. Meanwhile, my family at home, as expected, celebrated my special day with the remaining food from New Year, lol. But this blog is about the pre-birthday treat by this Chinese family to me since they remembered my birthday too early than usual.
It was the 30th of December when they suddenly wanted to have a morning jog. The reason they gave was that the young lady needs to reduce her weight to get a normal body mass index. She is kind's fat for her age, although not for me, it was her physician's order.
One thing that the mother thought on how to lose weight is to do exercises, jogging was one of them. Of course, I am definitely in as I missed jogging at the park. And since it was still a holiday for this student, we had a lot of time to do exercises before getting back to school.
We went out earlier than usual time to visit the nearest park where there's a wide running field and areas with different equipment for exercise. We opted to jog outside the field as we find it more convenient. I felt like I truly lacked exercise as I easily get tired from running. When we were halfway to finishing the circumference, I was already panting hard, lol.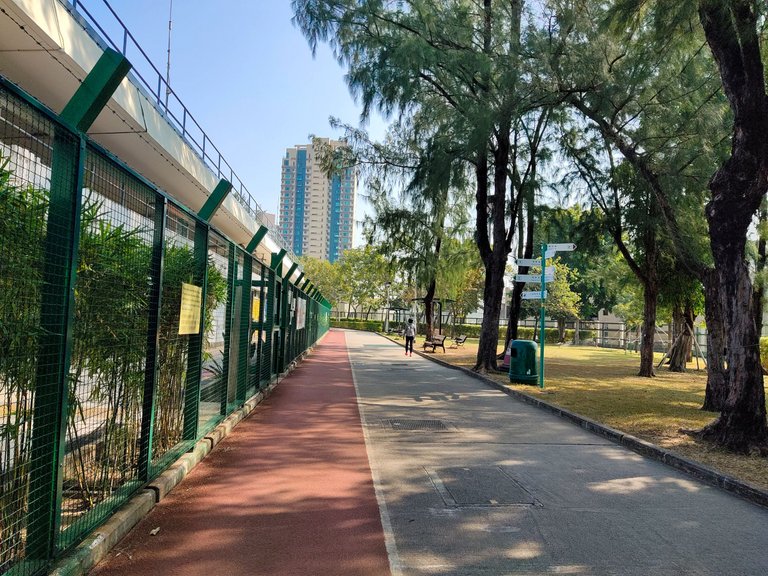 We opted to slow down our paces and have a walk instead 😂. It's definitely cheating. It's good to walk around the park as it is wide and even has other parts such as a roller skating place, yoga & meditation, toilets with showers and lockers, a running field, and even a camping site.
The green field on the side is a perfect place for day camping and family picnic. These three momshies were camping with their little kiddos. It's indeed a perfect place for family and friends bonding, especially on weekends.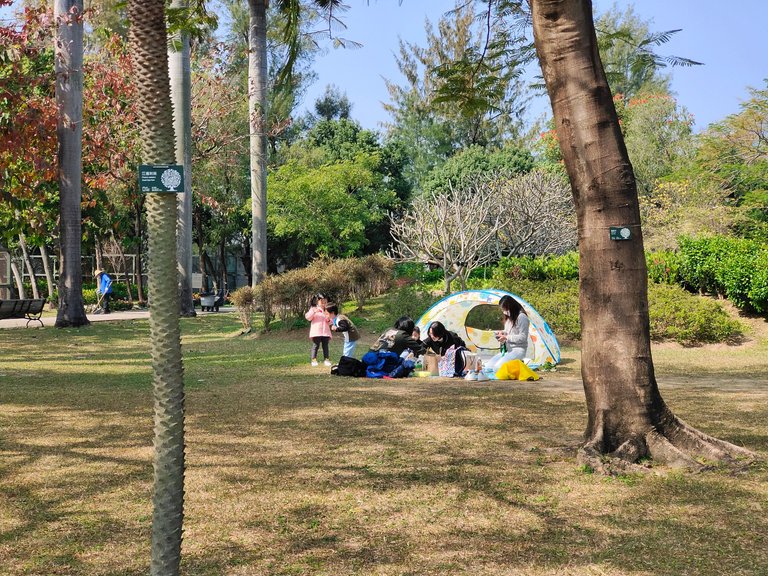 Moreover, there are different types of equipment installed for different exercises too for those who don't want to run on the field. These were intentionally made for the elderly as Chinese old people do love exercising, but anyone can use them. There's even a part made for the elderly only.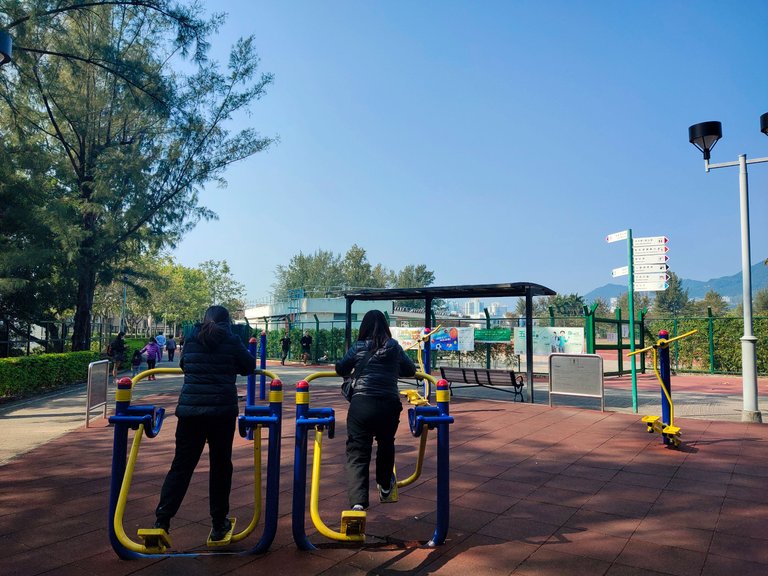 After more than an hour of exercising, we went back home to rest a little before heading to the next destination. It was the 30th of December and my boss invited me to have lunch with them somewhere in Mong Kok city.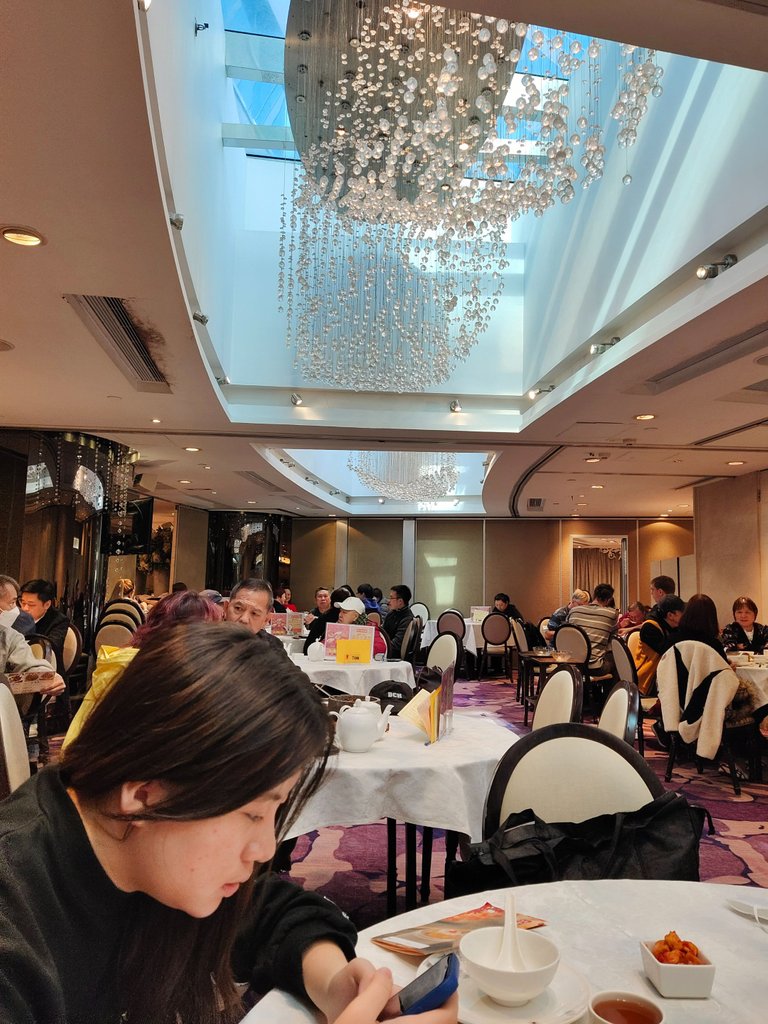 This chandelier looks pretty and elegant.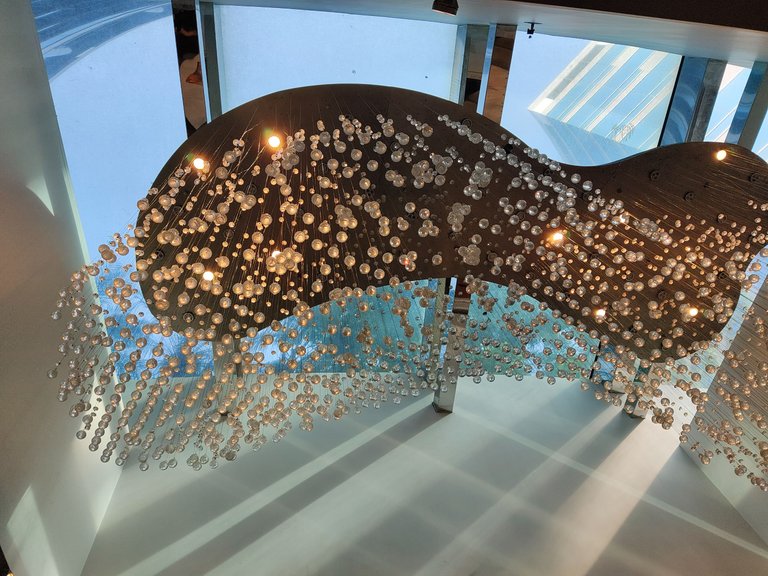 We dined in a fancy buffet & dim sum restaurant as everyone was already hungry after more than an hour of stretching, walking, and running in the field. You can tell that this lady is already hungry as she immediately munched the dim sum when it was served on the table.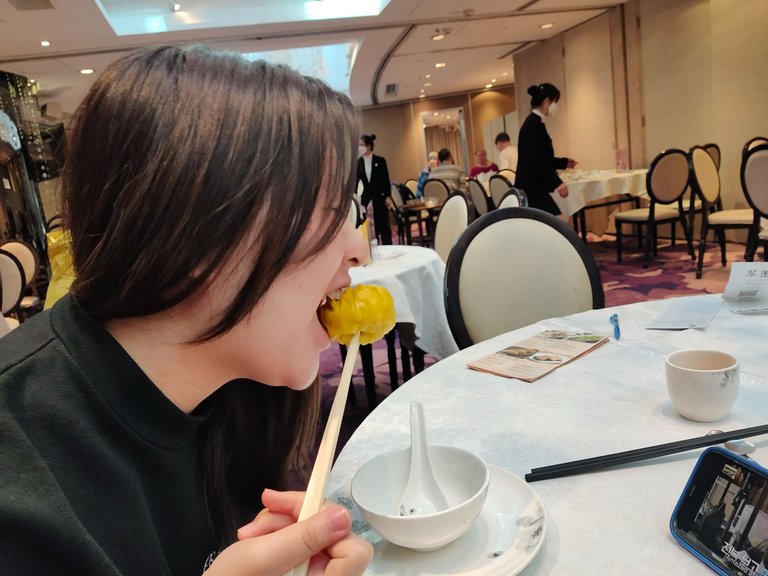 These were just some of the food we ate. I was ashamed to take photos of the whole food on the table, lol. I don't know the specific names of each food either. But among all food they ordered, these yellow buns were cute, and my boss said our lunch was her pre-birthday treat for me. She's so thoughtful.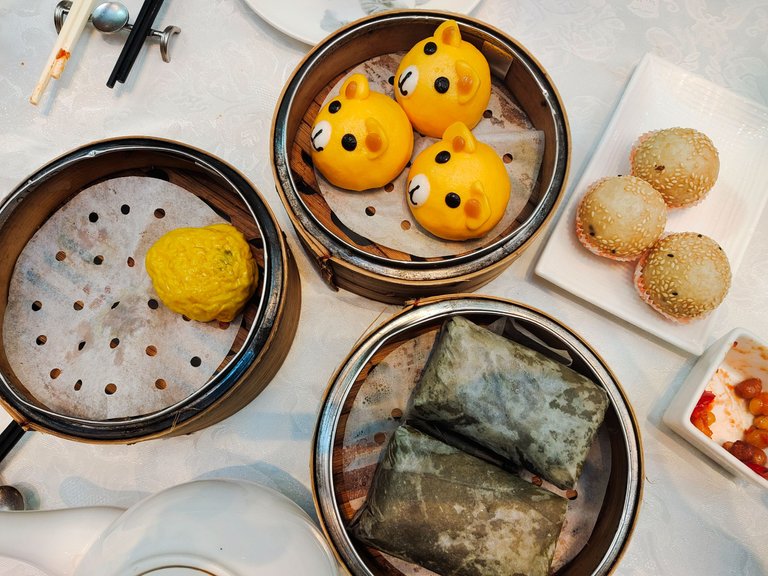 We roamed around the mall after eating lunch. We visited this shop as they wanted to buy some winter clothes. I also took that opportunity to take a look at displayed shoes as I was planning to buy one too. But prices weren't on sale, so I decided to visit the outlet stores some other time, lol.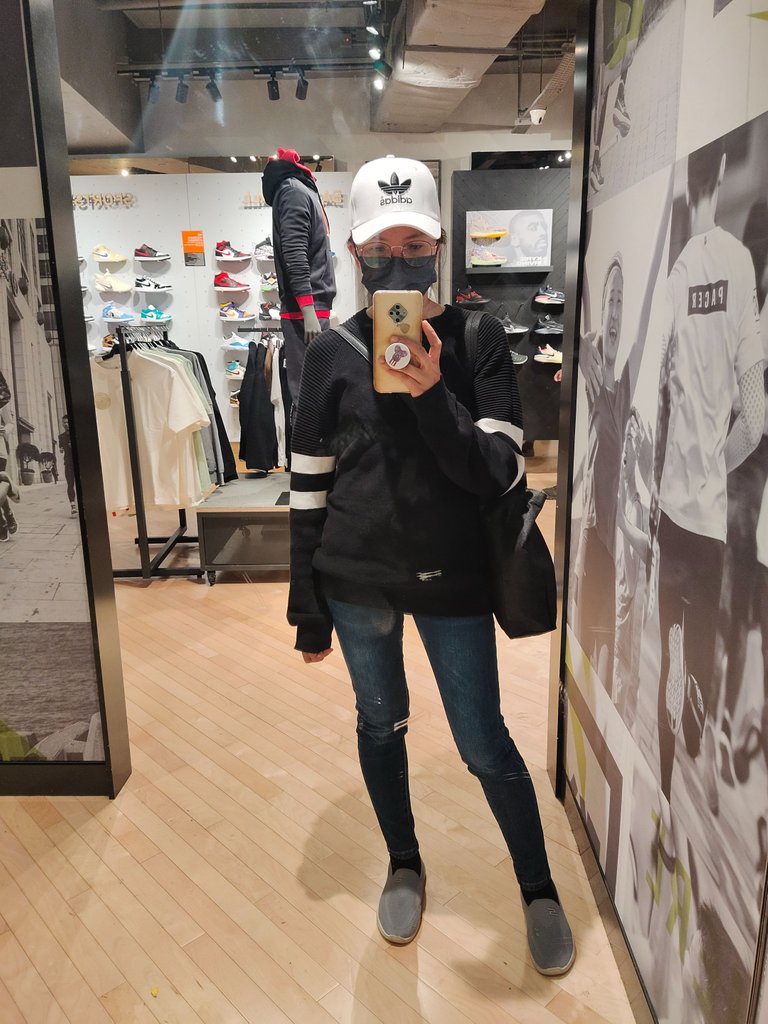 Meet Colette, the lady who needs to lose weight, lol. She's quite tall, and a bit chubby at her age of 15 so she really does need to meet the desired weight based on her BMI. If she wants to lose weight, I, on the other hand, need to gain weight, lol.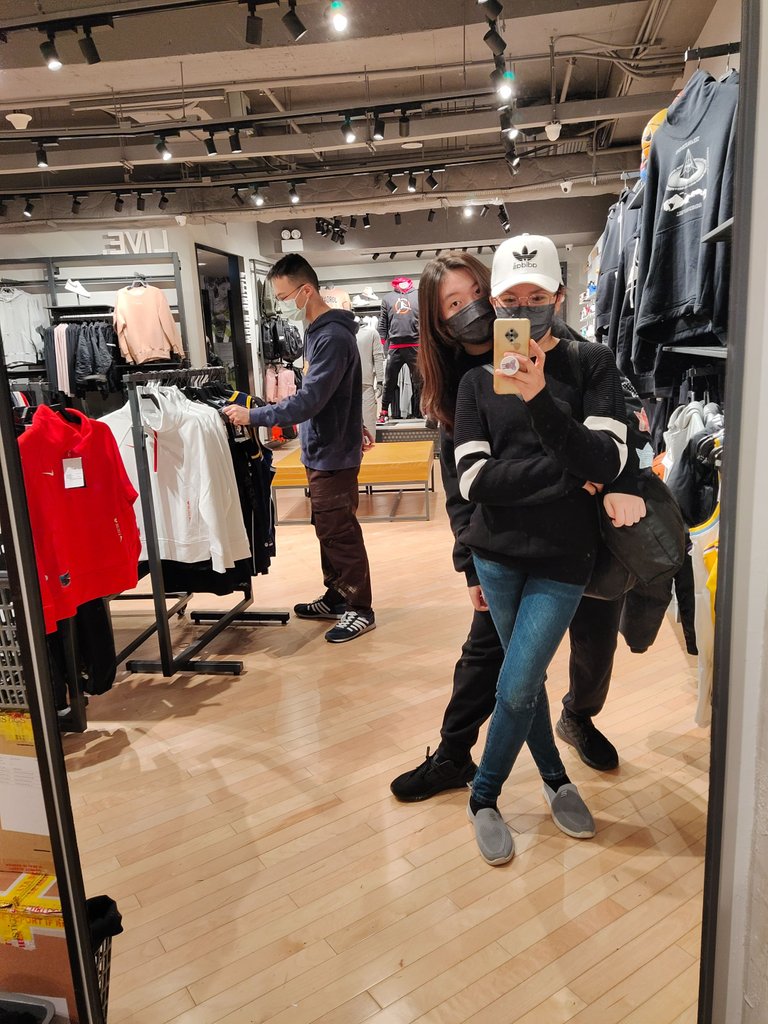 As we stepped out of the shop, we spotted Christmas decorations on the bottom floor. The photo booths were Disney inspired. That place on the side in the photo is Urban Cafe I wanted to visit someday because I feel like their food will be worth spending money on. Besides, the place looks cool to stay for a while.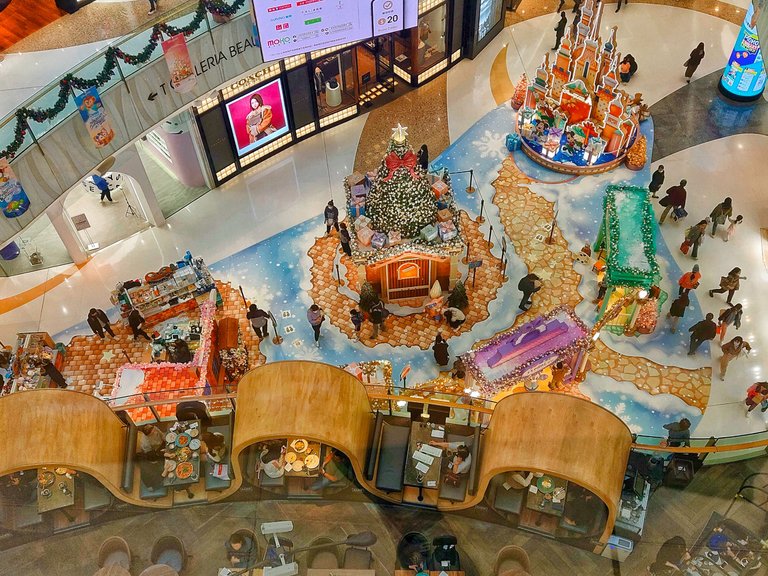 That's all for today's Wednesday Walk. Happy Humpday everyone, and to @tattoodjay, the initiator of this community.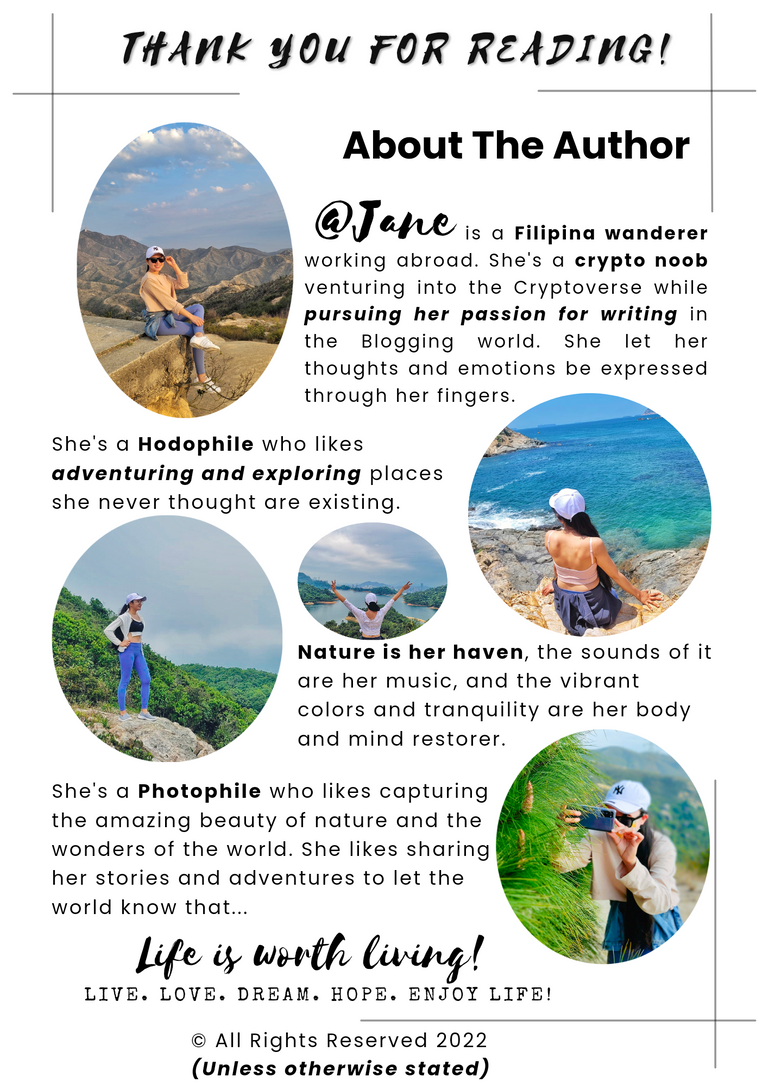 You can also reach me on my socials and let's be connected:
---
---