Make A Choice, Take The Chance, And Make A Change (LoH 105)
October 26, 2022
Another week to live life brings with it new challenges. This is something that is constant in our lives and will continue to be. However, these challenges have an impact on our lives in a positive way or another. It's just a matter of how we handle them.
This week's Ladies of Hive contest talks about Life Mantra or guiding principles initiated by @ifarmgirl. I believe that our success and happiness always matter in how we deal with life and its challenges.
Do you have a personal guiding principle (or a mantra) by which you live? If you do, what is it and how is it impacting your life so far?
I grew up in a world where words and actions were limited and controlled. This influenced my personality. At a young age, I became introverted and lacked self-the mixed confidence, and I feared venturing into the risky world. As I grew older, I realized that there were opportunities in life that I was passing up because I was preoccupied with what ifs and circumstances. I did a lot because I was weak and didn't trust myself because of a bad past full of failures and disappointments.
I tend to dwell on the past, stress over the present, and worry excessively about the future, to the point where I doubt myself and my abilities. Because of previous experiences, I even distrust other people; how can I trust myself? Because of this narrow mindset, I even believe I couldn't go any further even if I wanted to.
Every time an opportunity knocks on my door, I worry about the consequences if I take it without even trying. That is because of previous failures. Furthermore, the burdens on my shoulders were adding to my stress. I wished to do better, but I was hesitant. Nobody encourages me to move forward and follow my dreams. I was just on my own in my way.
However, while venturing alone into this world, I came across these three C's in life: Make A Choice, Take The Chance, And Make A Change.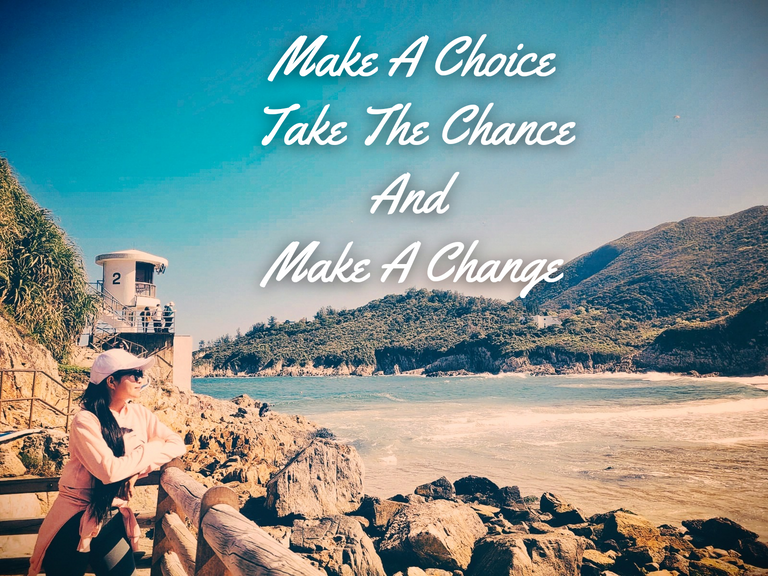 Created in Canva
This adage has had a positive impact on my life and has assisted me in changing my mindset. Until then, it became my life's principle, which I've carried with me on my journey.
Every day is a new chance to experience life, a chance to make a decision about which path to take or whether to pursue our dreams or remain stagnant and unchanging.
That's what I realized when I decided to make a change and do something significant in my life. I went farther than I expected, and it was a chance I didn't miss, regardless of the consequences. Because I desired a better life.
I squandered so much time by allowing the past to consume too much of my present. I was afraid of failing again, but the truth is that I can just keep trying until I get the things and life I want. I tend to worry about the future when I could simply live in the present and let tomorrow take care of itself. It truly is just a matter of dealing with all of life's circumstances.
"Change your thoughts and you change your world." — Norman Vincent Peale
This is always proven. We can achieve our goals if we believe in ourselves and maintain a positive attitude. We can change our worlds, just as I did mine. I know it's not perfect because I'm not. Because I am only a human, I occasionally feel unmotivated, depressed, sad, and pessimistic. We are all. We can't be happy and optimistic all the time, no matter how strong our mantra is. Our well-being will be jeopardized at some point. This is most likely the result of overwhelming challenges and responsibilities.
However, at the end of the day, I would simply tell myself, "Those difficulties will strengthen you and make you a better person. Continue to move forward."
It serves as a constant reminder to myself whenever I feel weak and about to give up. So I'm making more room for progress, so there shouldn't be any room for failure. So far, so good; I've traveled further than I expected. I traveled a long distance, so I accomplished a lot. So what's the point of quitting?
I'm still young, and I have more potential. That is my choice. And I don't want to waste another chance to change my life. I'm looking for something bigger and better. I'm confident I can. All I have to do is trust the process, think positively, and live in the present as if it were the last. That is more important.
I just need to trust the process, think optimistically, and live in the present as if it's the last. That's what matters more.
---
In response to the second question, the only food that I can think of for Hive is a salad.
If Hive were a dish (food), what would it be and why do you say so?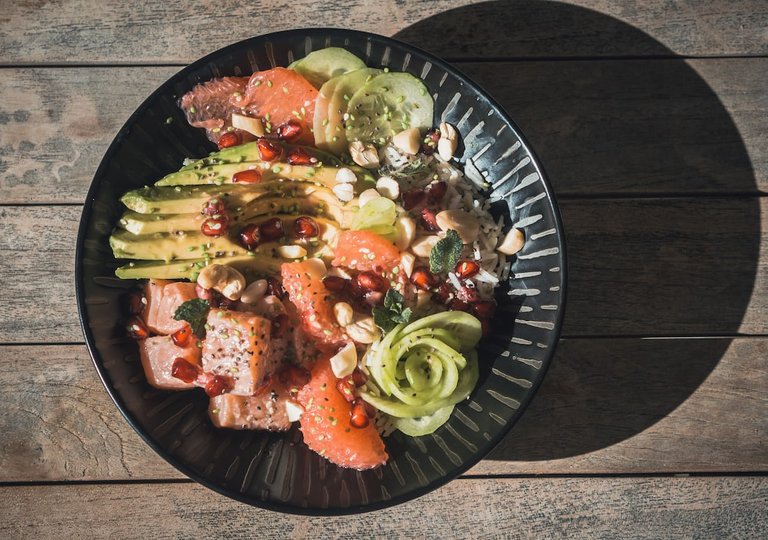 Image from Unsplash by Tom Morel
A salad is a mixture of different food on one plate. Like this salad in the photo. It's quite fancy because Hive is fancy. Salmon represents the whales, I should say 😅. The chunky meat for different devs and dApps. The mixed nuts and beans for different tokens. And the rest are different writers from different parts of the world. Different colors and flavors for different personalities. But the combination of all complements well. Just like here in Hive, there are a lot of communities and different personalities, yet, the system, principles, and friendly environment make the platform harmonious and united. So Hive is a delicious and nutritious salad.
---
That's all for today's entry to the LoH contest. I am inviting @garrethgrey @hopestylist @princessbusayo to join the contest too.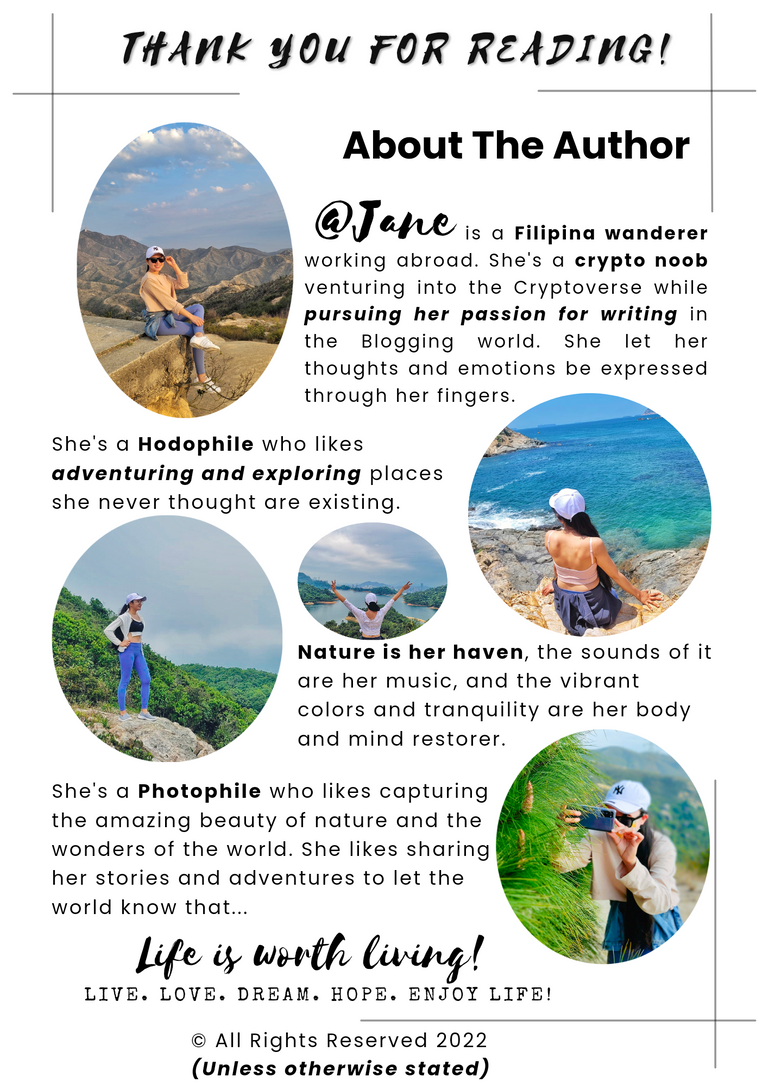 ---
---