A Day in Annecy | 小安镇遇见大游行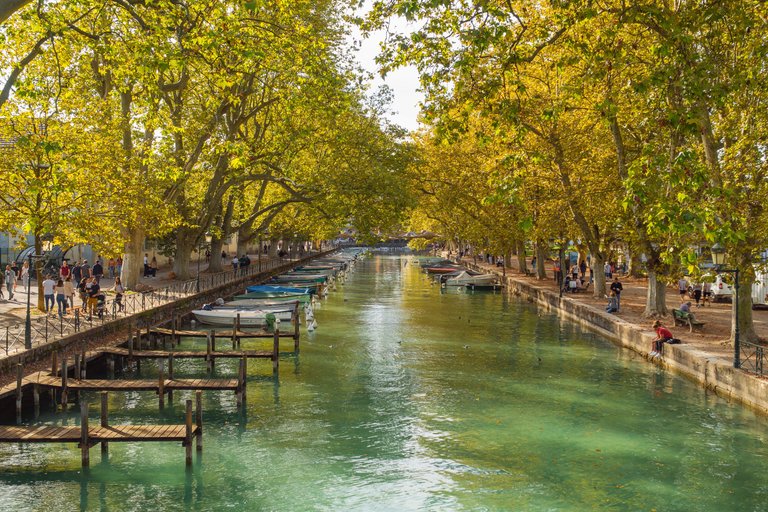 What's up Hivers! I just came back from a road trip to the Alps and can't wait to share my experience with you. I found that it is no longer mandatory to wear face masks indoors here, while the government(s) is considering the requirement of a health pass to enter public spaces.
In France and Germany, a QR code has already been required to enter indoor venues like restaurants and museums. In Switzerland, ID was checked together with the health certificate. So I did a screenshot of my QR code from the mobile app and kept it ready when entering any public places.
The pass is officially known as EUDCC (EU Digital Covid Certificate). Presented as a QR code, it consists of information about covid vaccination status, test results or recovery status. It's recognised by all 27 EU countries as well as Switzerland, Liechtenstein, Iceland and Norway. If interested, you can find more information about the covid travel restrictions in Europe here.
Last weekend during the trip, we ran into a protest in the French town of Annecy. The marching crowds were holding up slogans such as "Freedom, Equality, Fraternity" against compulsory vaccinations and imposition of the health pass. In this post, I'm going to show you the demonstration there and some other places visited in Annecy.
Annecy is often called one of the most beautiful towns in France, with the titles of "Venice of the Alps" and "Balcony of the Alps". Scared of the possible crowds brought by its fame, I never paid it a visit despite being in that region a couple of times before. Now with the pandemic, I thought there might be fewer tourists. It turned out that there were some events and a protest going on that day. It couldn't get more crowded. My most enjoyable moment was perhaps sitting by the lake and playing with the swans. :)
I was not very impressed by its old town, as there are so many pretty colorful medieval towns in France. But the natural setting was indeed amazing. Lake Annecy is considered the cleanest lake in Europe. You can drink its water directly due to the glacial source and strict environmental regulations. The surrounding mountains add icing to the natural beauty, making it a great place for relaxing and sports.


刚从阿尔卑斯山自驾回来,今天去肉店买菜,惊觉只有我一个人戴着口罩,一问才知道原来这边从月初起室内已经不强制戴口罩了,但是进入餐馆等公共场所还不需要出示健康码,说是政府正在热烈讨论中。而这次去的法德瑞都已经要求扫码进门了,瑞士还要核对身份证。如果有兴趣,这里可以看到欧洲各国关于新冠疫情的最新旅游政策。上周末在法国东南小镇安纳西偶遇大游行,人群浩荡、锣鼓喧天,高举"自由、平等、博爱"之类标语,反对接种疫苗、要求出示健康码等政策。
安纳西常被评为法国最美小镇之一,有着"阿尔卑斯阳台"、"阿尔卑斯威尼斯"的称号,还跟咱们阳朔是姐妹城市。好久前去夏慕尼滑雪时路过此地但没敢逗留,因为盛名在外,让我有些害怕人潮。这次想着趁疫情人少也许可以去看看,结果遇上大游行,老街上简直水泄不通(捂脸洒泪.gif),湖边也是游人如织。
个人感觉安纳西老城并没有威尼斯和阿尔萨斯那些小城美,科尔马就也有个"小威尼斯",还有葡萄酒之路上那些更小的镇子其实要整洁漂亮很多。而漫步安纳西,不少街角都弥漫着尿骚味,就像巴黎的一些小巷子。这里吸引我的地方主要在于它依山傍湖的环境。安纳西湖被认为是全欧洲最干净的湖,冰川融水的源头和严格的环保使得湖水可以直接饮用。周围环抱的群山也给自然风光锦上添花,让这里成为人们休闲运动的好地方。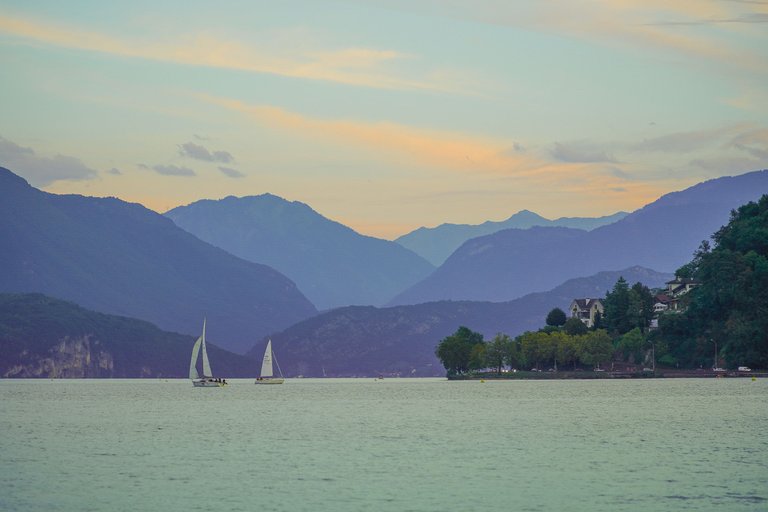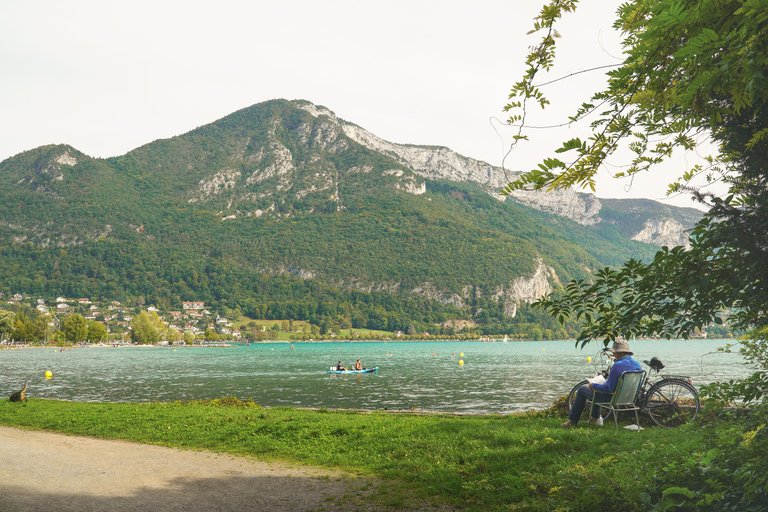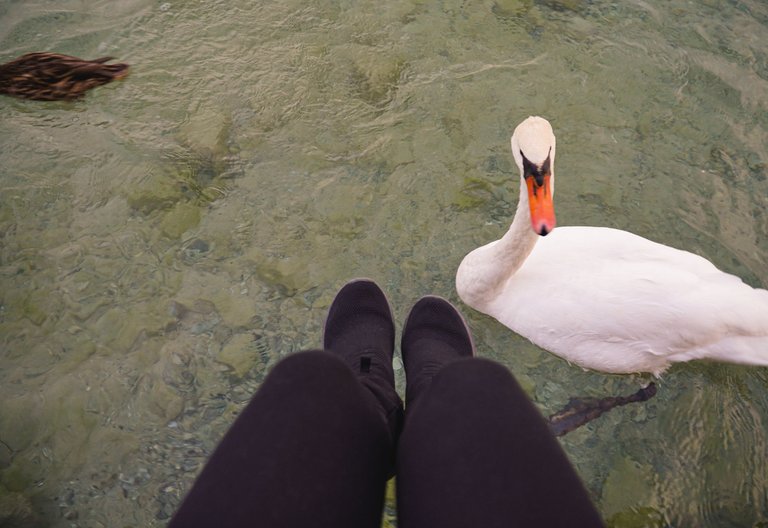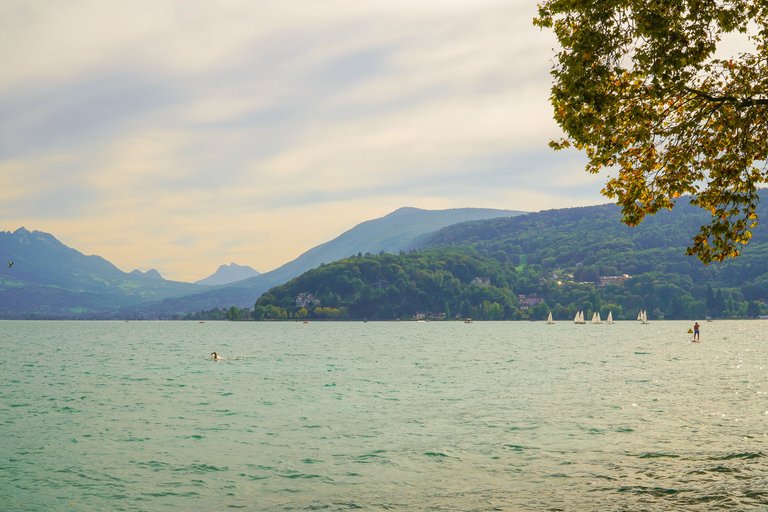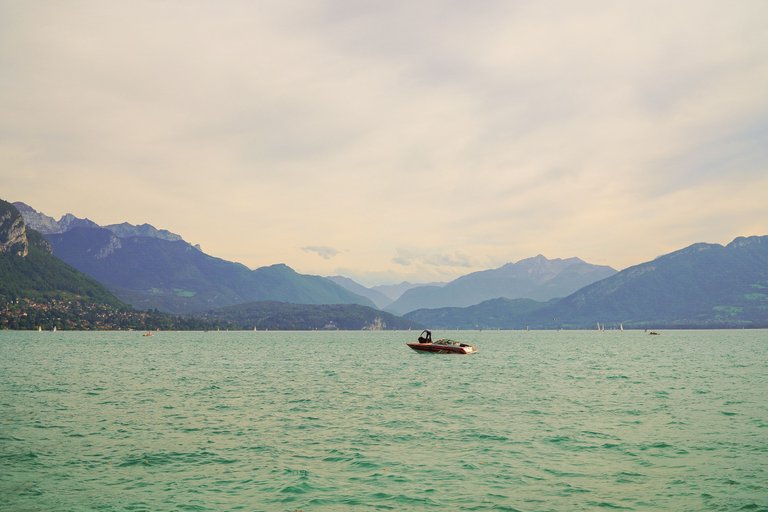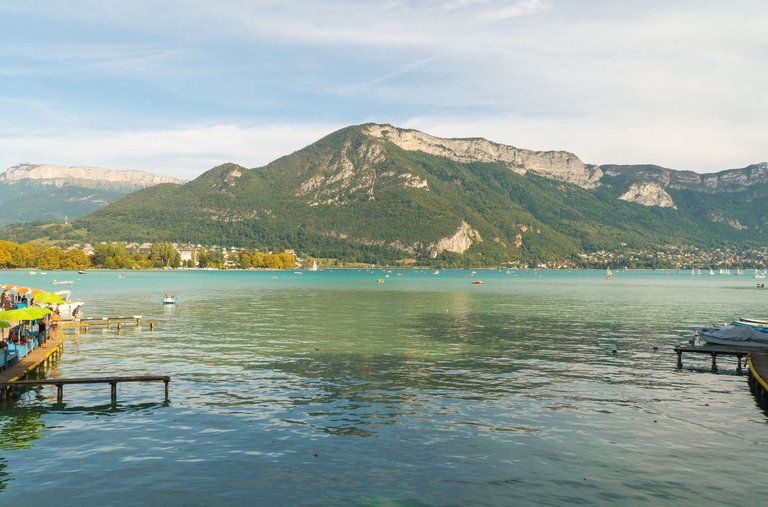 ---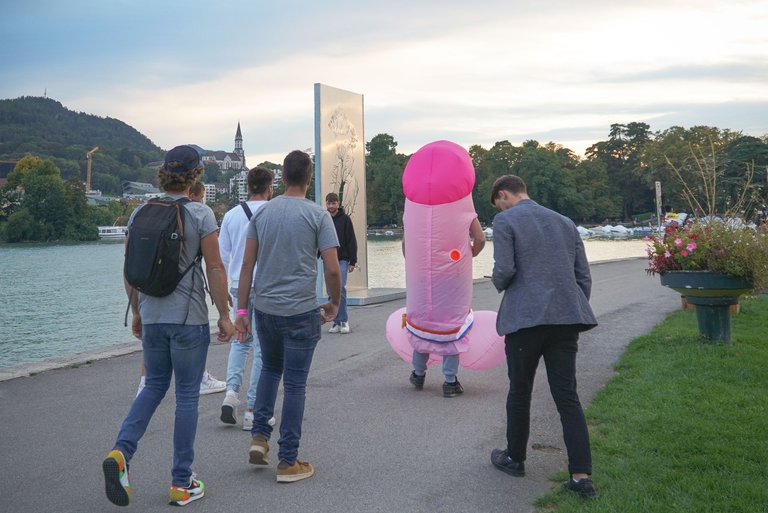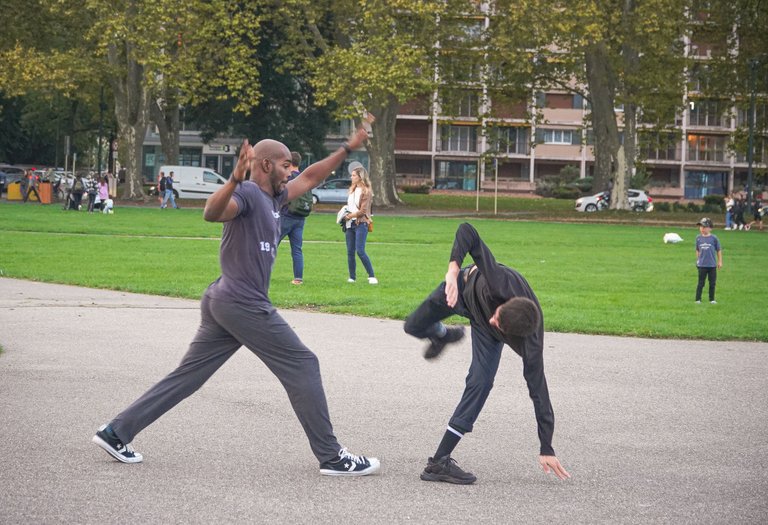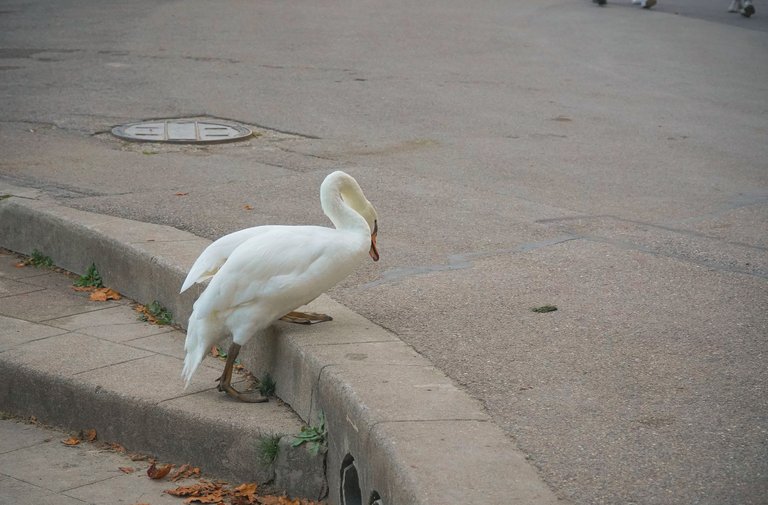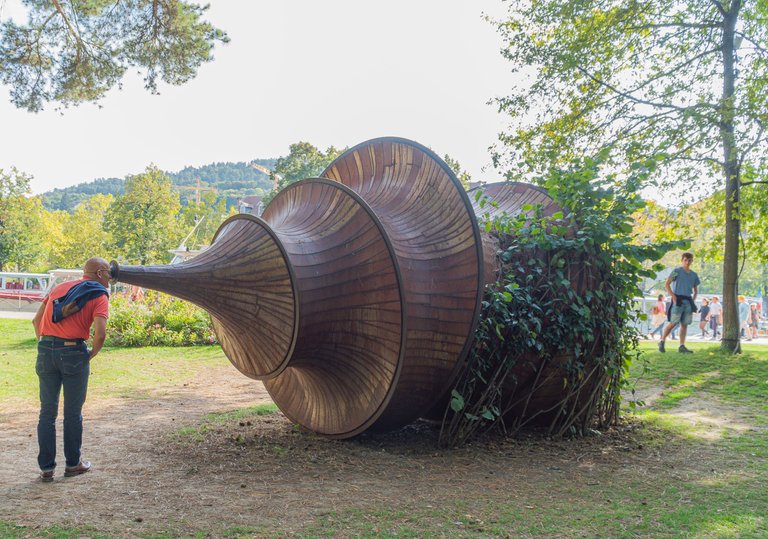 ---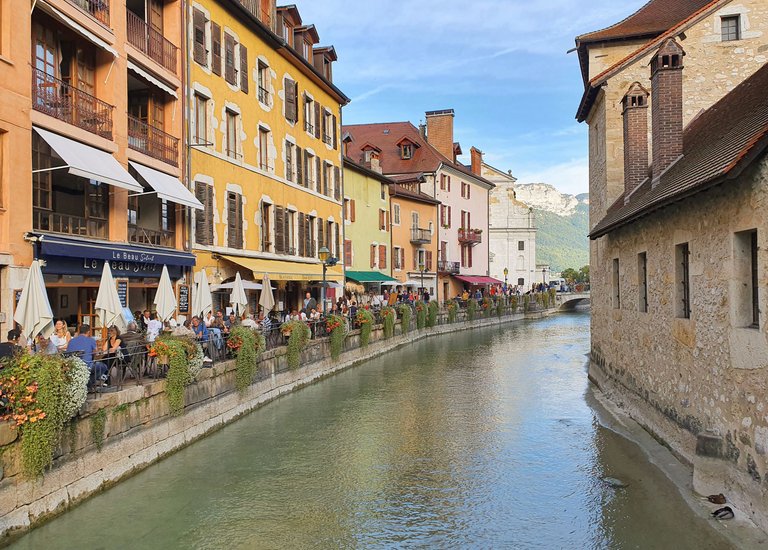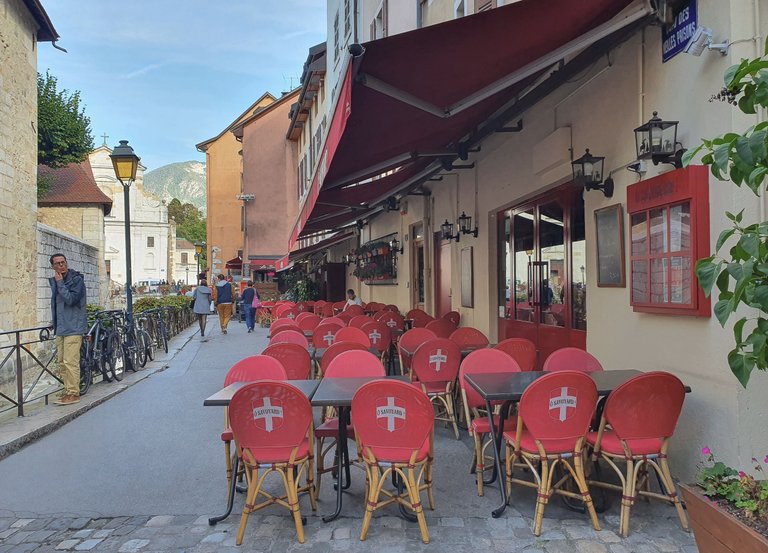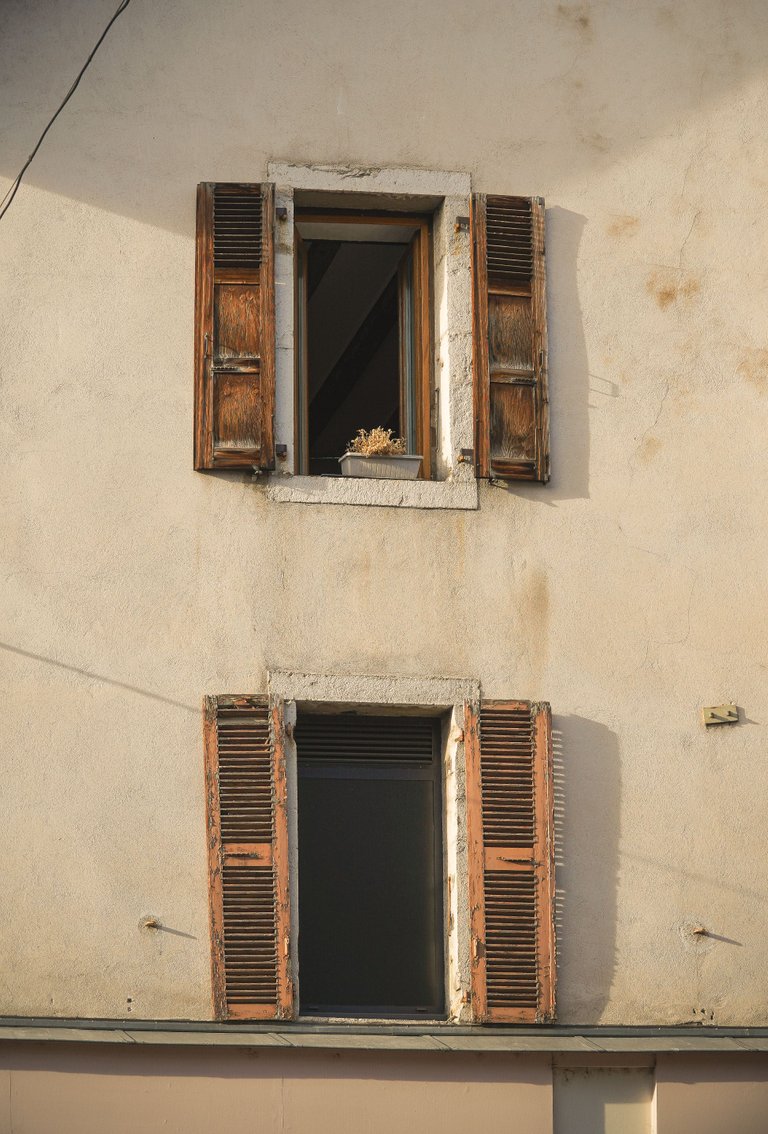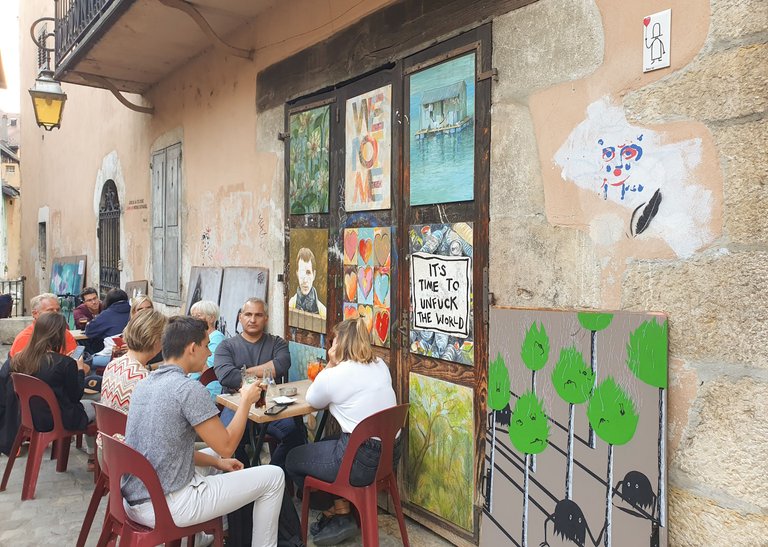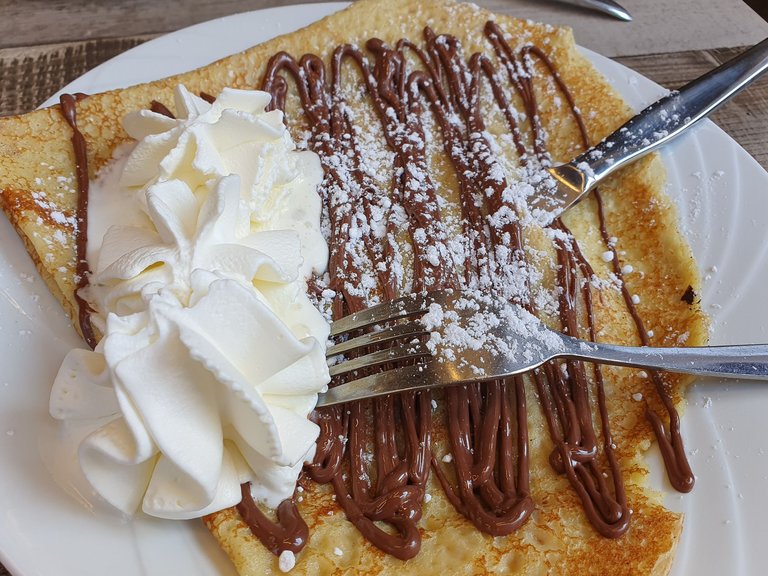 ---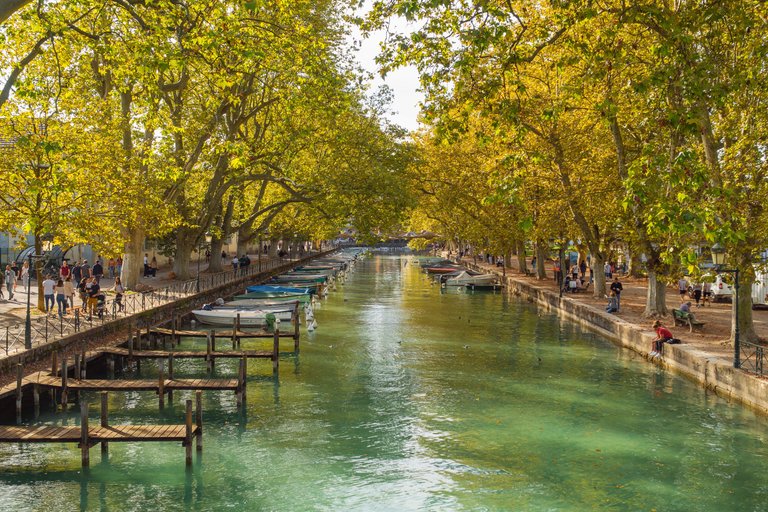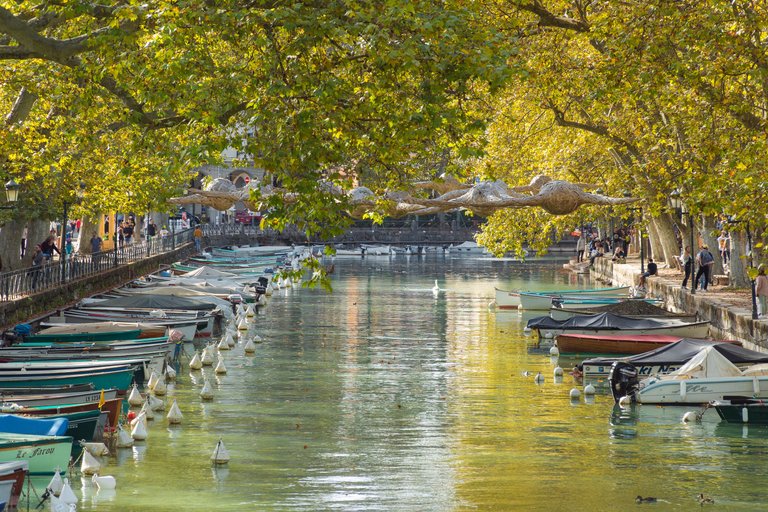 ---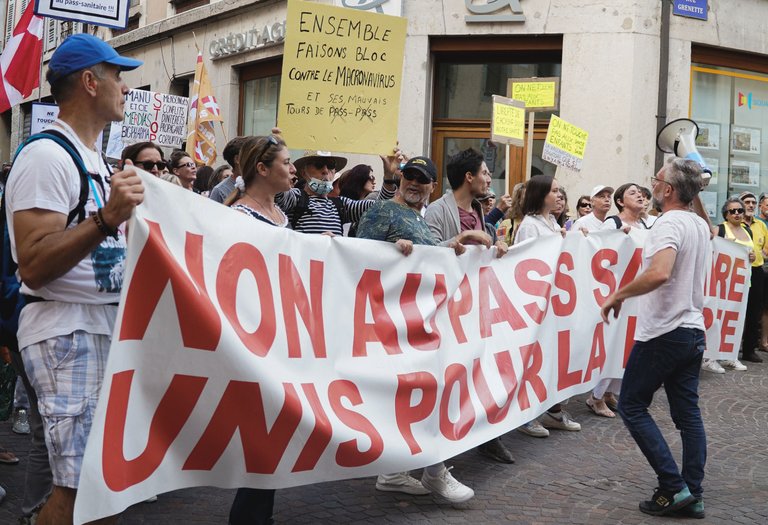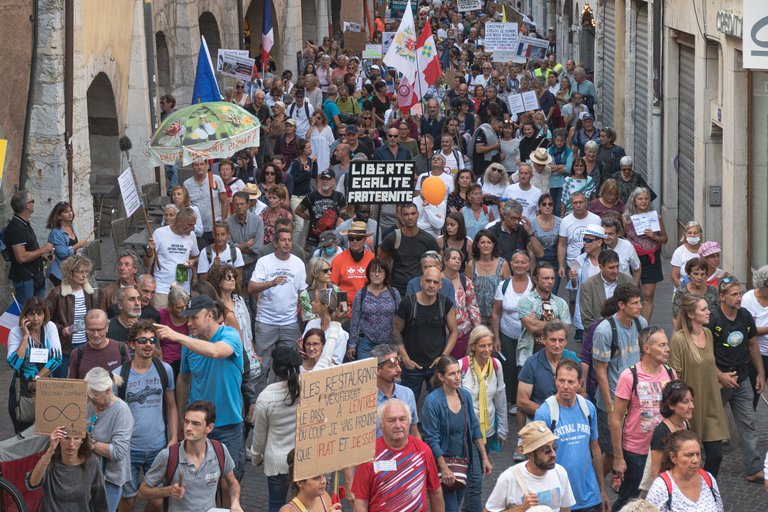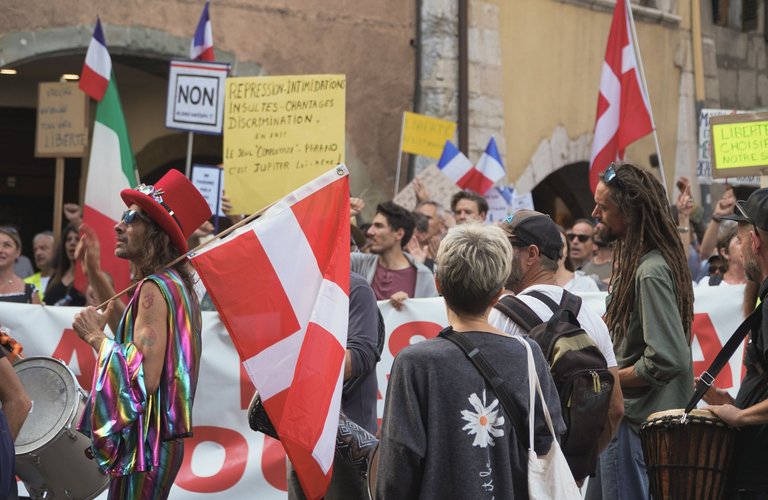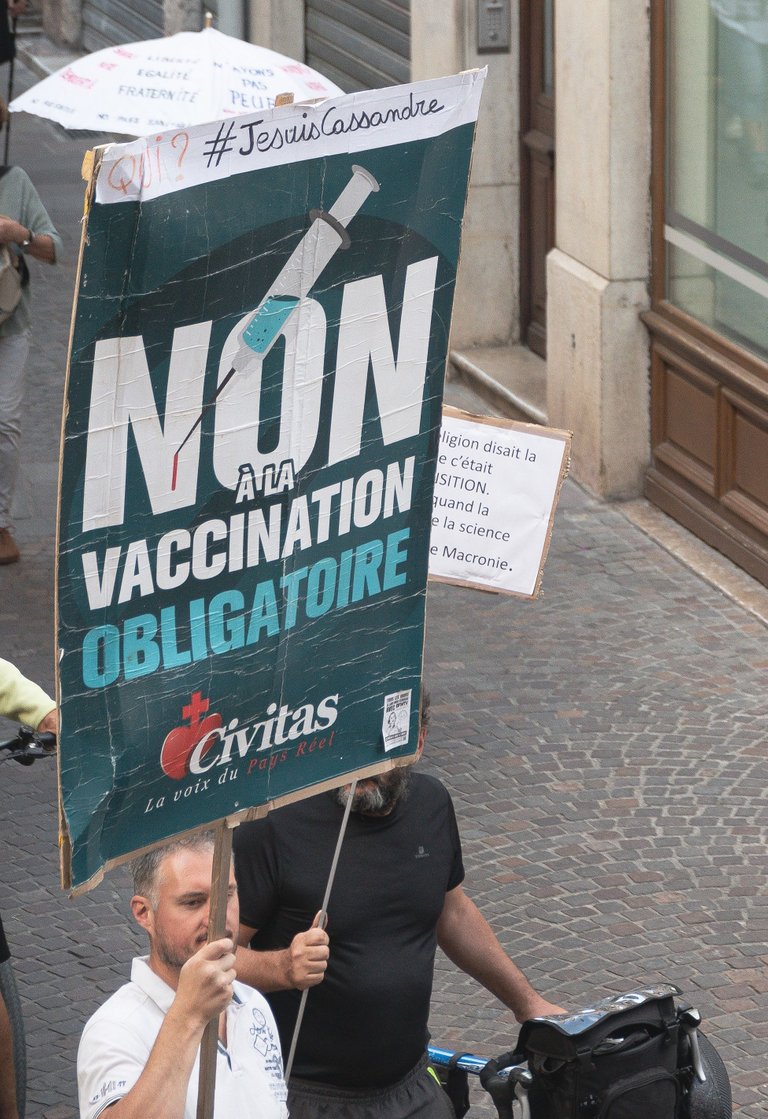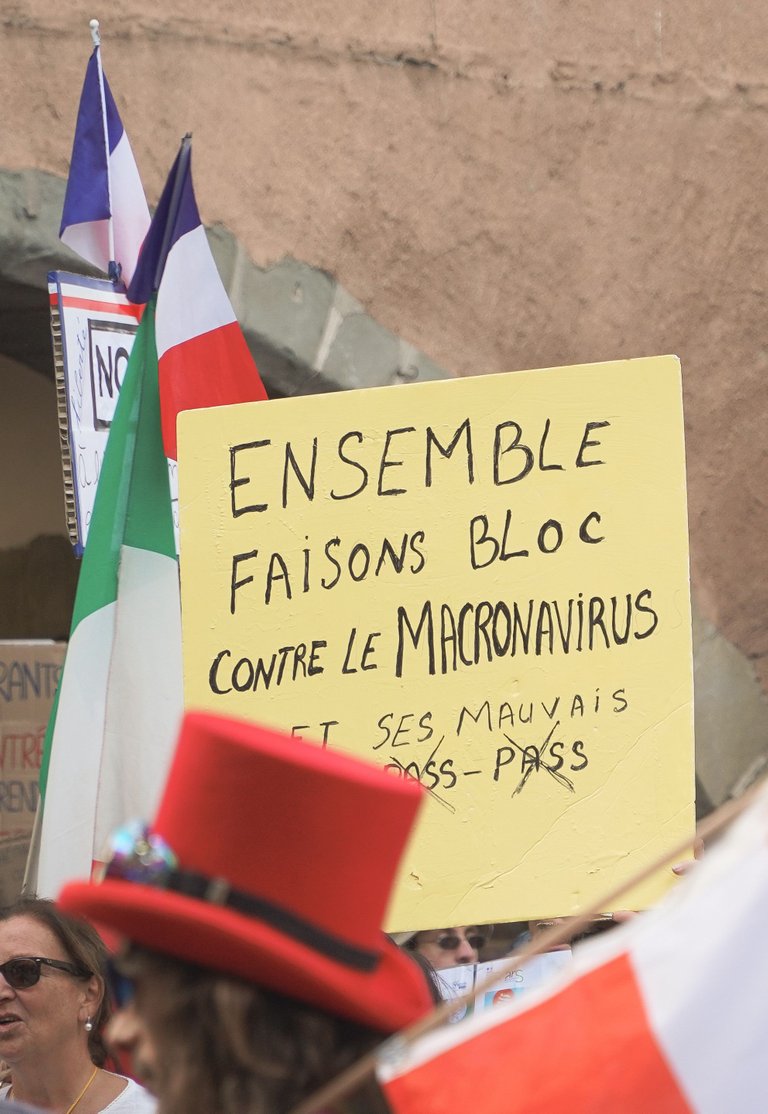 ---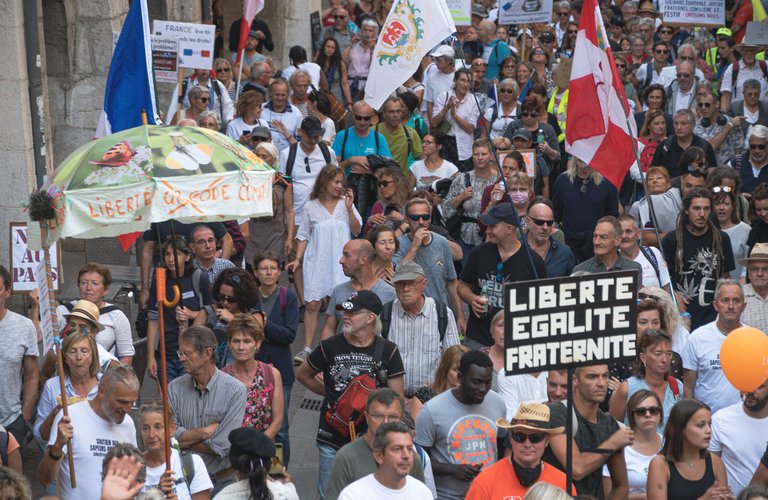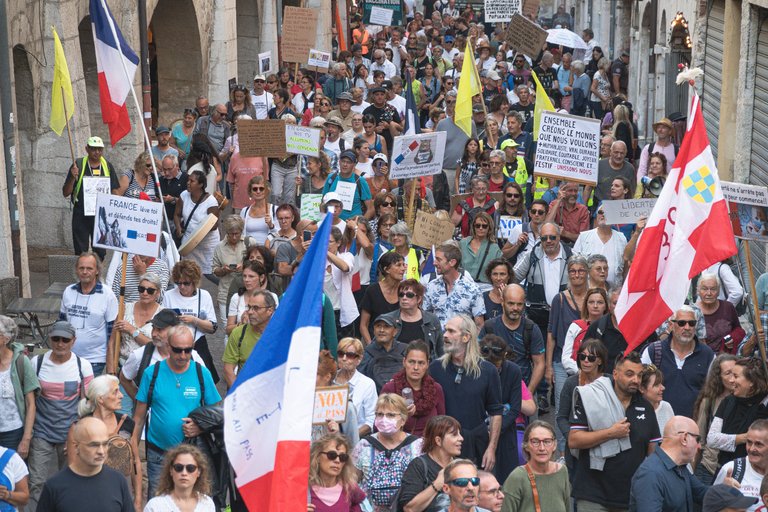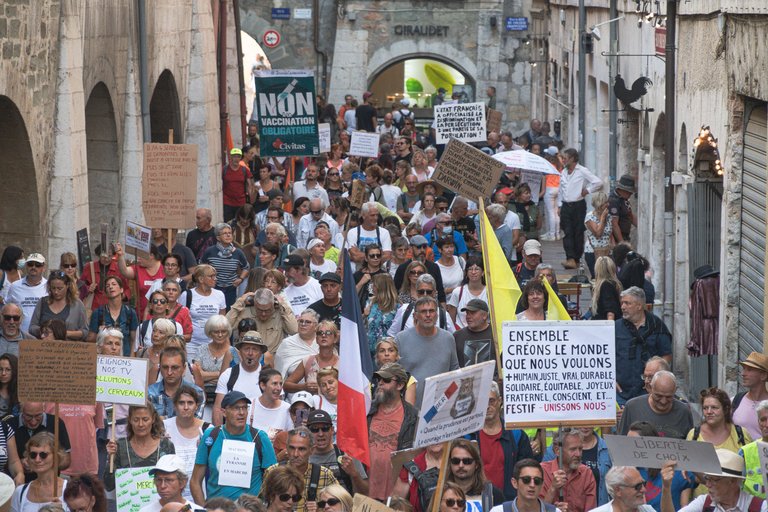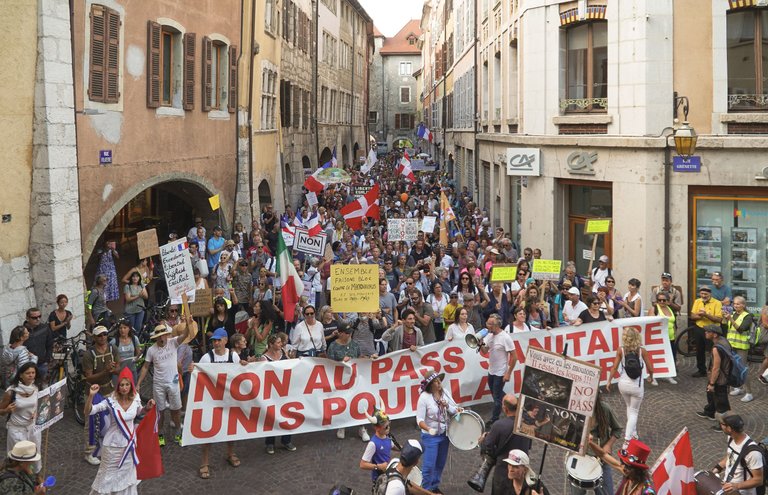 ---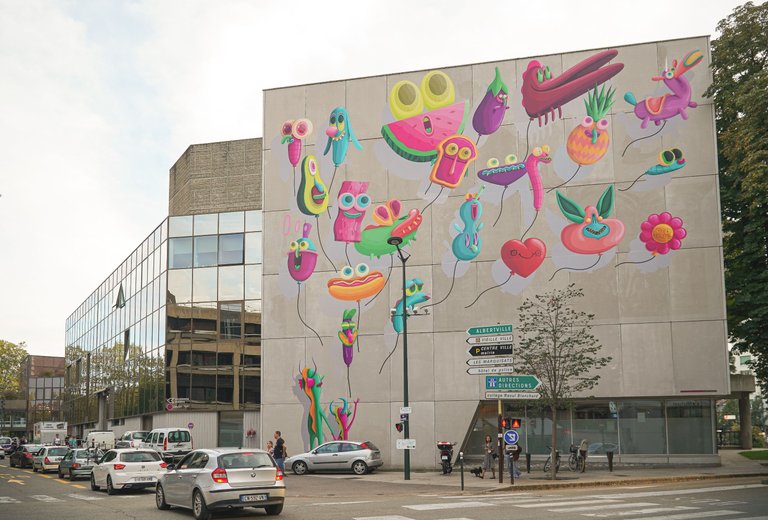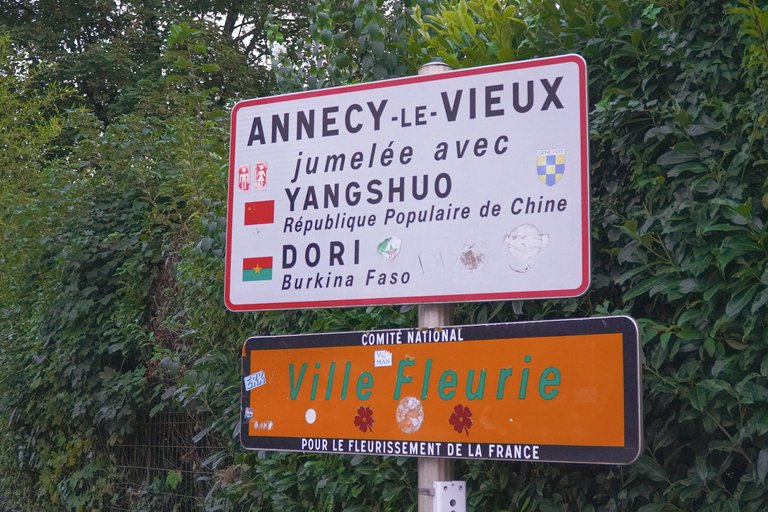 All content by @itchyfeetdonica
图文 by Donica

---
---
---