Maintaining Passion and Consistency for Hydroponic Gardening - Hydroponics Journal Weekly (1 - 8 August 2022)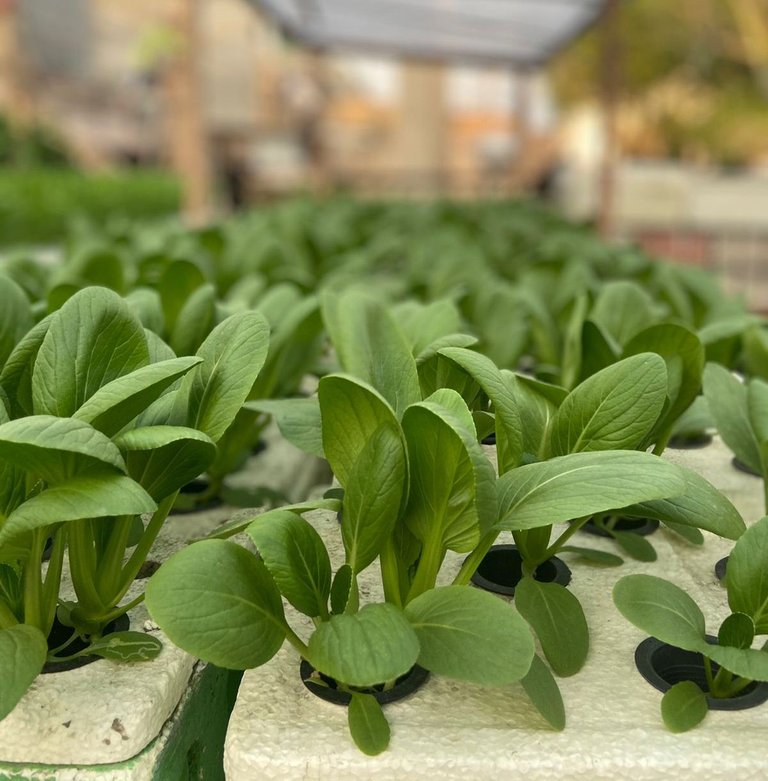 ---
---
Hello everyone and all members of HiveGarden Community, how are you guys today? I hope and pray that all of us are always given health, happiness and also patience in facing this life. How's the weather where you live? where I live, the weather is very hot and sometimes makes me feel dry and also burning.
As usual, every week I will always share my activities and also the condition of my hydroponic garden this week (1 August 2022 – 8 August 2022). This week, I did some routine activities with my various vegetable gardens. As friends know, I have a vegetable garden that is planted with a hydroponic system.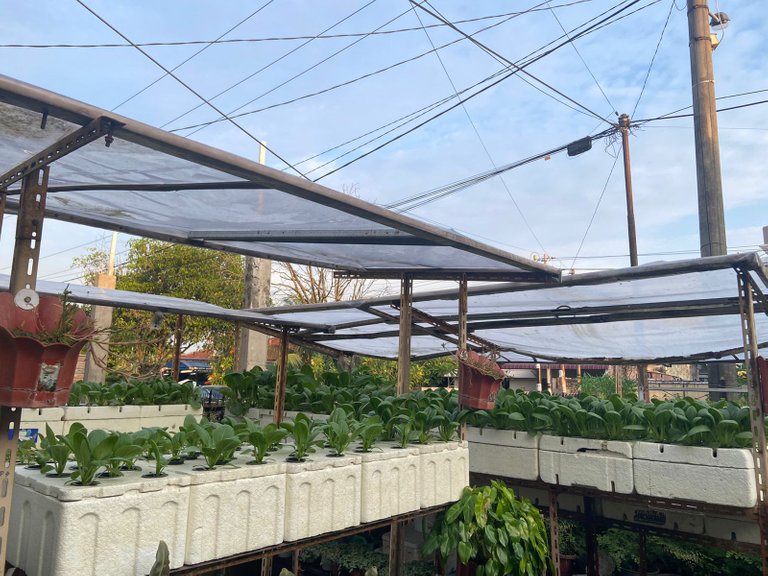 Hydroponic systems have become popular in recent years. As far as I can remember, the COVID-19 pandemic has made hydroponics a popular activity and loved by many people. Social and regional restrictions when Covid 19 made people look for new activities, new hobbies or also new knowledge. During the covid-19 pandemic era, I also worked a lot and made hydroponic installations ordered by people who wanted to start growing vegetables at their homes with a hydroponic system.
Growing vegetables with a hydroponic system is not difficult and very easy, but it takes consistency and passion to keep doing it. Unfortunately, many people I have mentored and taught about hydroponics no longer take care of their vegetables for various reasons, many installations are not used and end up being wasted and wasteful. Therefore, every week I always write with hydroponic vegetables to keep me motivated and consistent. Yup, let's start my garden journal:
---
---
Hydroponic Lettuce Harvest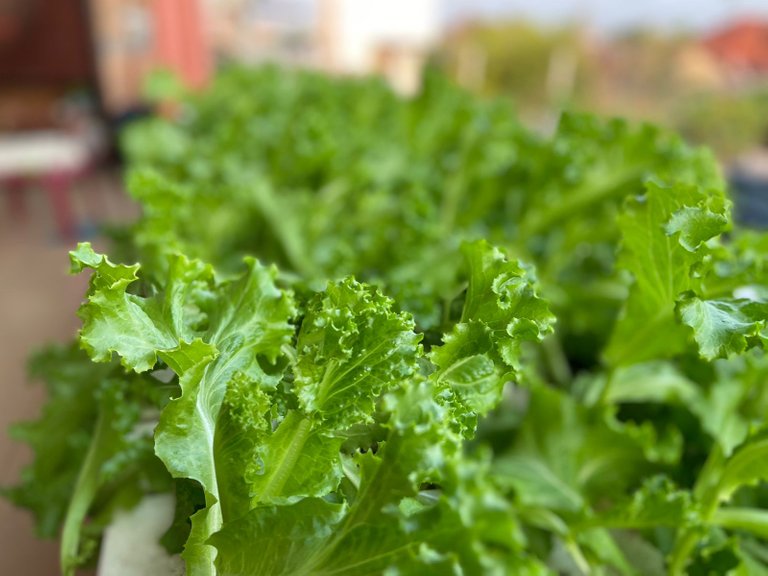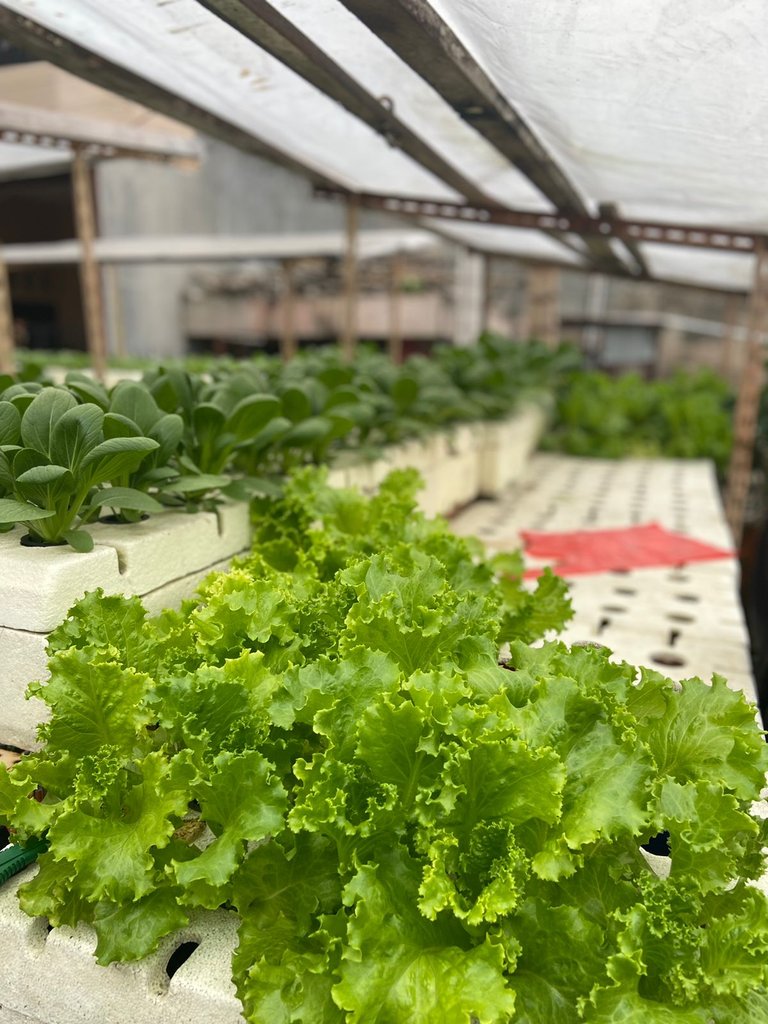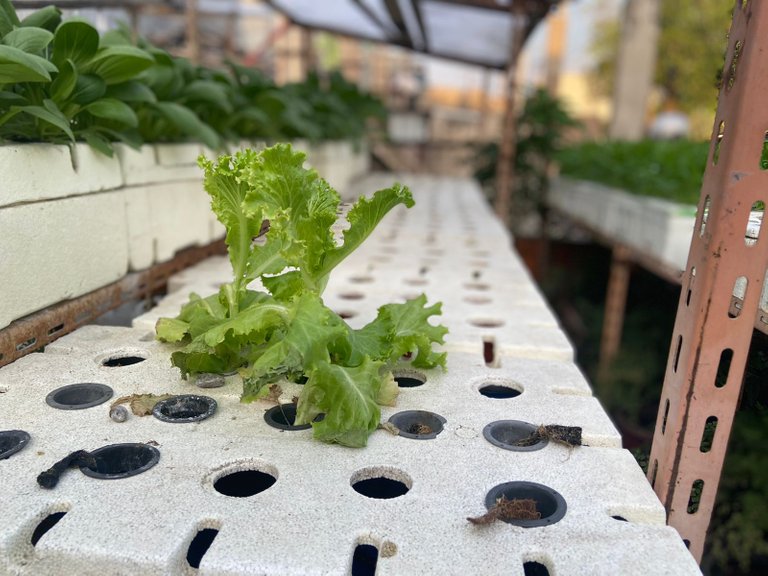 This week, I've done a gradual harvest of my lettuce. Every day, I sell about 2 kg of lettuce to a vegetable and fish shop near my house. This method is quite practical, because the shop is willing to pay more. I sell these lettuces for IDR 20K (1.3 USD / kilogram) for each kilogram.
Gradual harvesting has its own advantages and disadvantages. The advantage of a phased harvest system is to ensure stock availability and reduce redundant workloads. Like this hydroponic lettuce, if I can maintain a rhythm of harvesting every day, this will be very profitable for me. However, the disadvantage of the gradual harvesting system is the excessive use of fertilizers and creates a high cost burden. Therefore, I use lettuce which requires as much hydroponic fertilizer as other vegetables.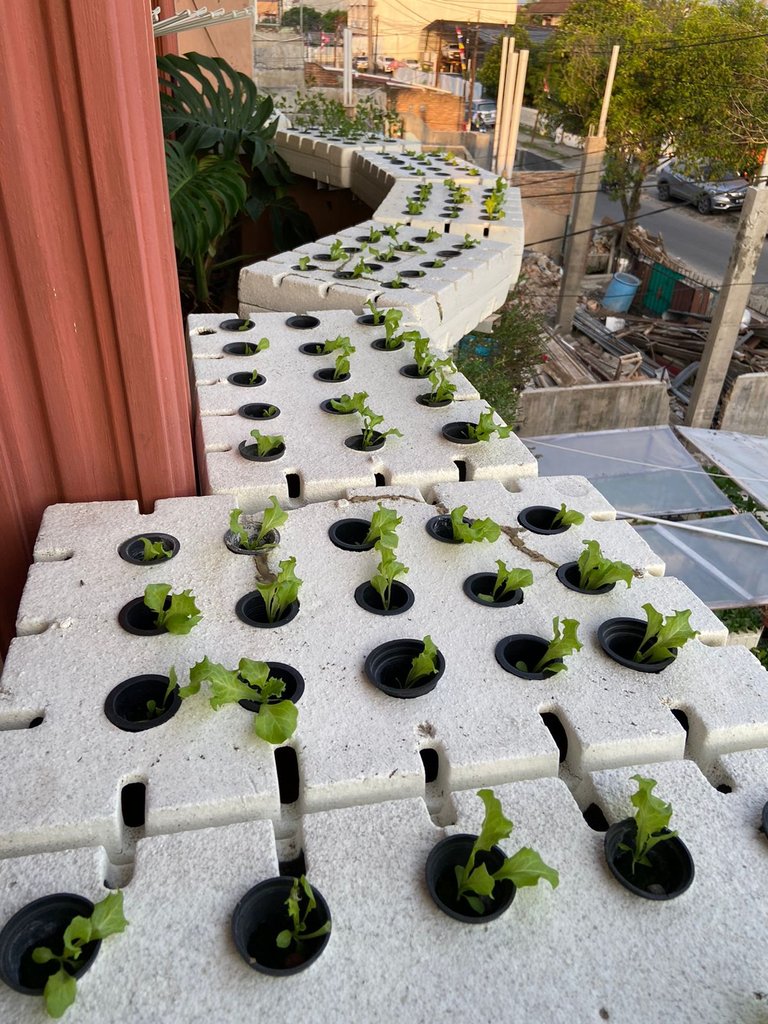 This week, I also started sowing lettuce seeds to prepare for the next planting in my hydroponic media. This lettuce seeding is very easy to do, we just need to make this lettuce seed get enough sunlight.
---
---
Hydroponic Pakchoy Conditions
This week, I was able to observe the pakchoy that I planted in my hydroponic installation growing very well and optimally. Pakchoy is one of the three vegetables that are excellent in the hydroponic system. Pakchoy can grow in the lowlands or in the highlands. In addition, when pakchoy has started to grow big it will look very beautiful.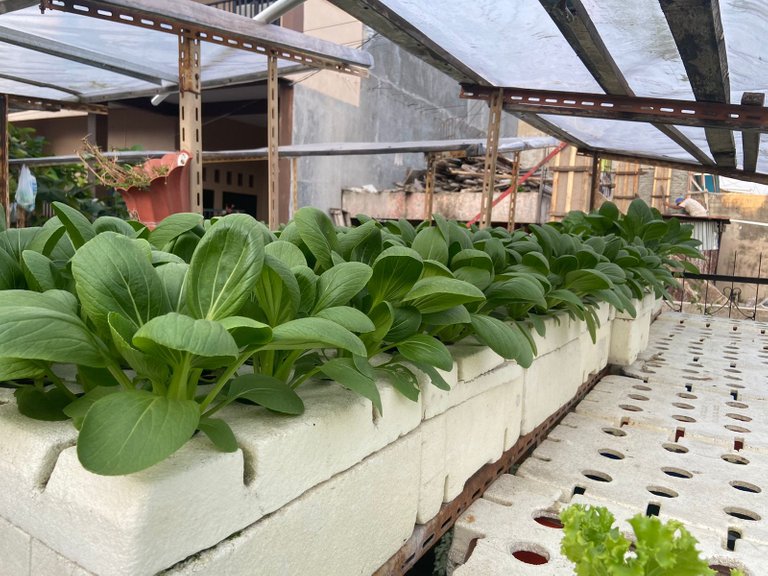 This photo is pakchoy with the age of 28 days after sowing. To meet the growing needs of this vegetable, I use a liquid fertilizer solution with a concentration of about 1100-1200 ppm. The concentration of fertilizer that I applied to these vegetables was still in accordance with the pakchoy growing standard of 1000-1400 ppm. The use of ppm must be balanced and appropriate, if it is too low it will make vegetables unable to grow and develop. If the use of excessive ppm will make the leaves look burnt.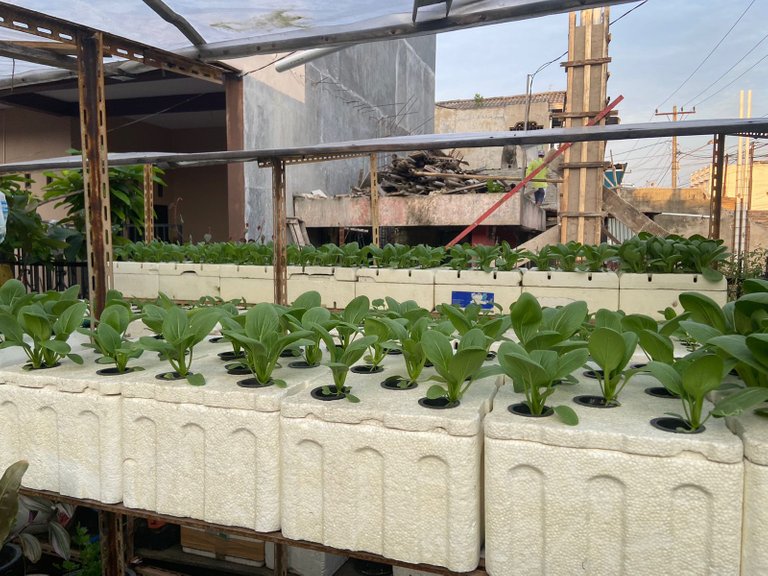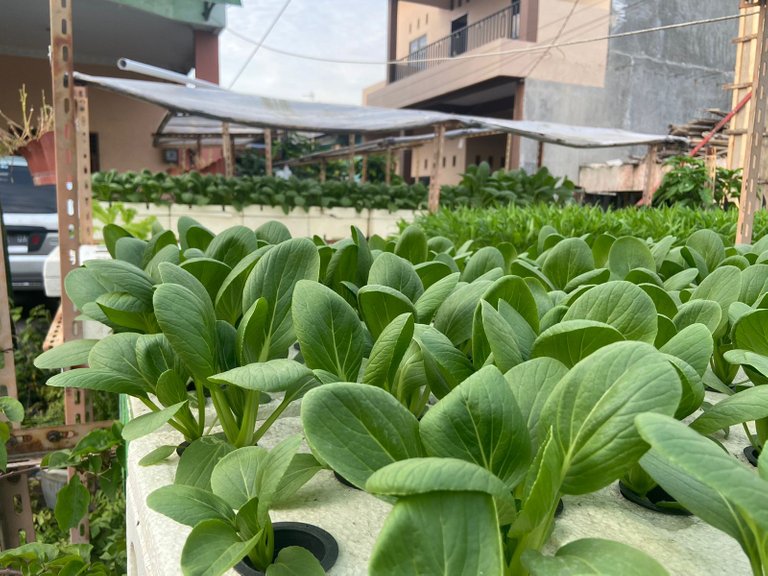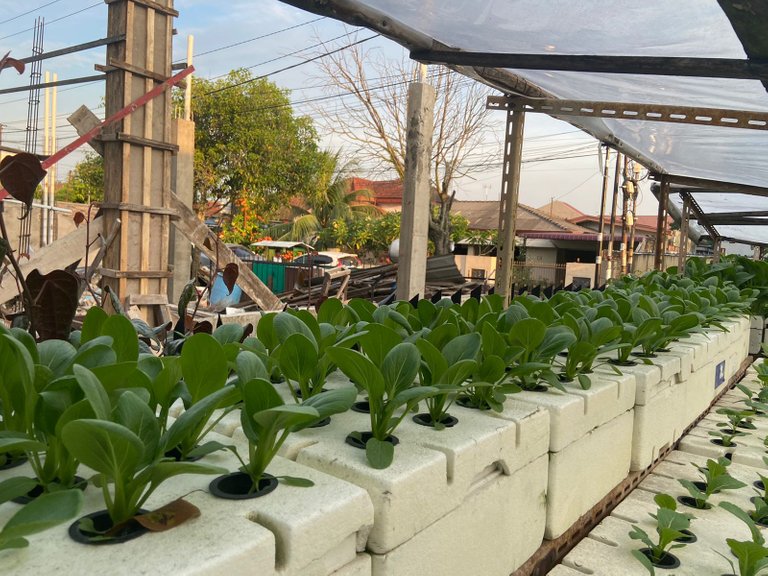 I also have pakchoy which is 21 days after sowing. The conditions are also growing very well and optimally. In addition to maintaining the condition of water ppm in hydroponic media, we also have to check for pest attacks. A few months ago, I experienced crop failure due to caterpillar attacks on the pakchoy that I planted.
---
---
Hydroponic Kangkong Conditions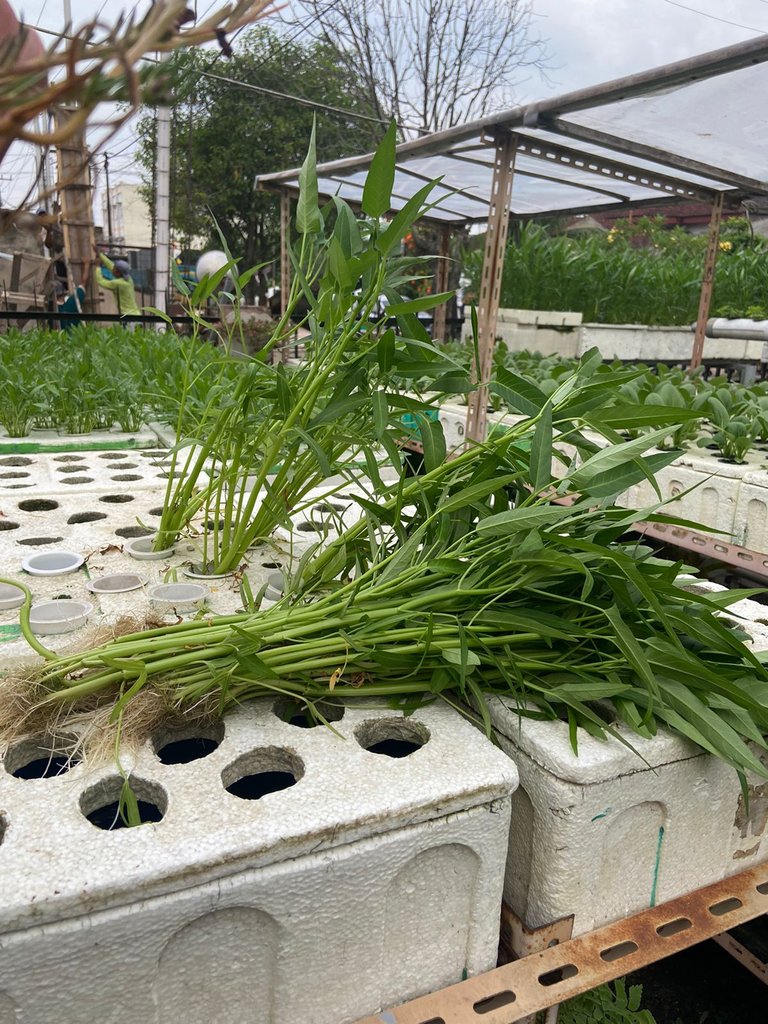 I often say, if kangkong is a vegetable that grows very fast and is also very easy to cultivate. Therefore, I want everyone to have some knowledge to be able to grow this vegetable anywhere. I have just written twice about the kangkong that I just transferred to the planting medium, this week I have also harvested some of the kangkong. Can you see how fresh the vegetables we grow and care for ourselves are? Besides being able to eat, these vegetables can also be sold.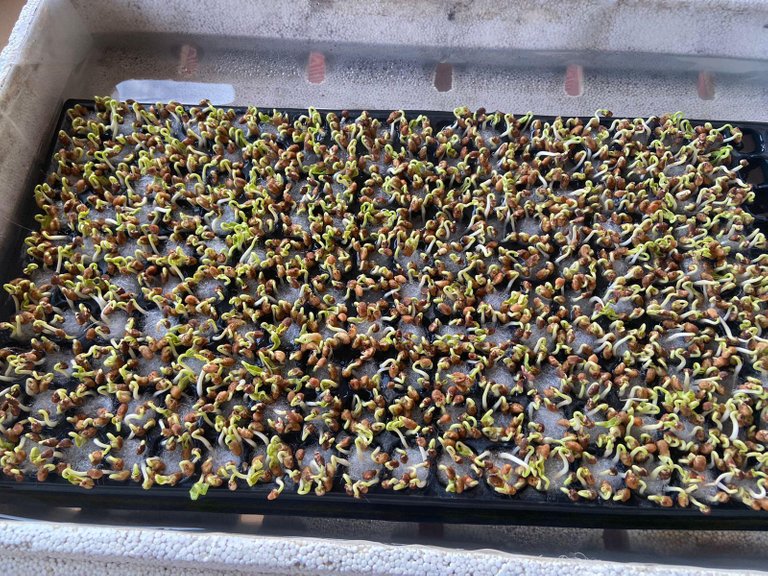 In addition to the kangkong that have been harvested, I also have kangkong with planting age of about 19 days after sowing. It seems, this week I will harvest all these kangkong. Therefore, I also prepared kangkong seeding to replace the kangkong that I had harvested.
---
---
Hydroponic Bitter Mustard Conditions
We know this vegetable as bitter mustard, and it turns out that many friends also have different terms with this vegetable. One of the popular names of this vegetable is Chinese Mustard. This vegetable has a unique taste, it tastes more bitter but when eaten with rice, it tastes better and makes the appetite increase.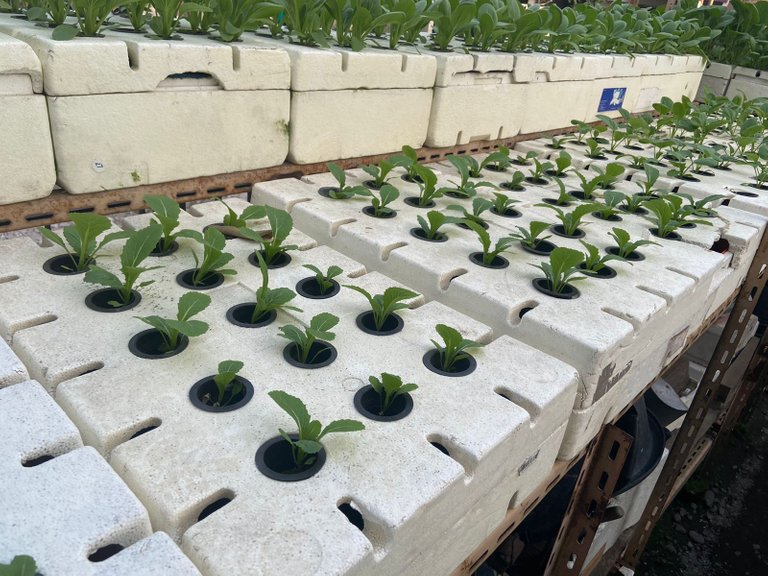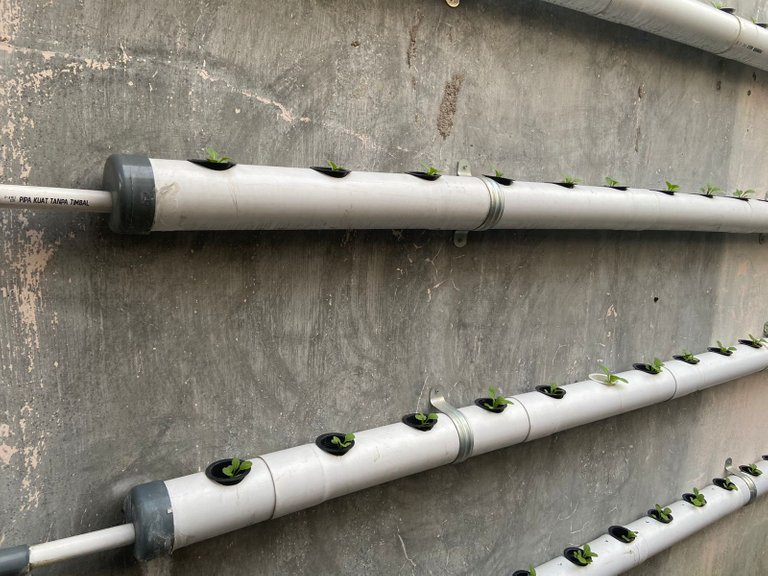 I have around 180 netpots of mustard greens in my hydroponic medium. Everything I planted in the wijk system and grew very well. This bitter mustard is about 15 days after sowing, I use a liquid fertilizer solution with a concentration of 1000-1100 ppm. This vegetable is also easy to grow but very susceptible to root disease. I can't detect the symptoms of the plant disease, I'm just trying to observe for early detection.
---
---
Creating Hydroponic Installation
This week, I also received an order to make a hydroponic installation. This story is very interesting, because I got this order from a child in Jakarta who wanted to give a hydroponic installation to his mother who will retire this month. I was also asked to help guide her mother so that she can grow vegetables for her mother's activities when she retires.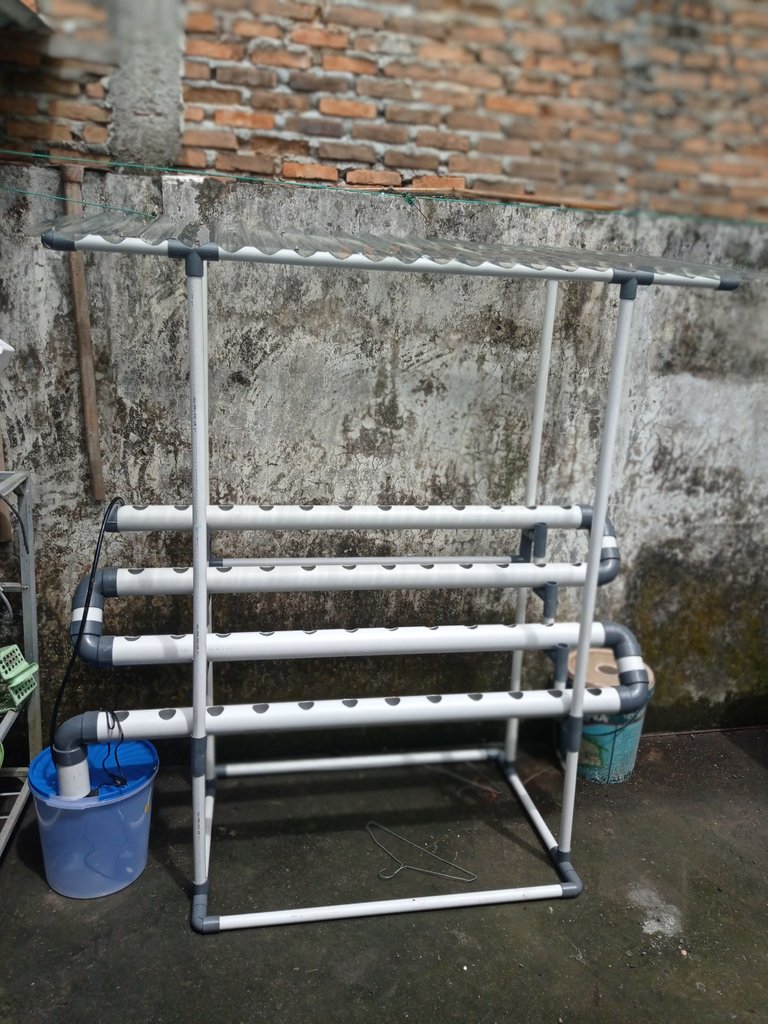 The hydroponic installation is also not too big, I made it using a PVC pipe and it has a transparent roof with a total of 48 planting holes. I'm looking forward to seeing whether the hydroponic installation will be put to good use.
---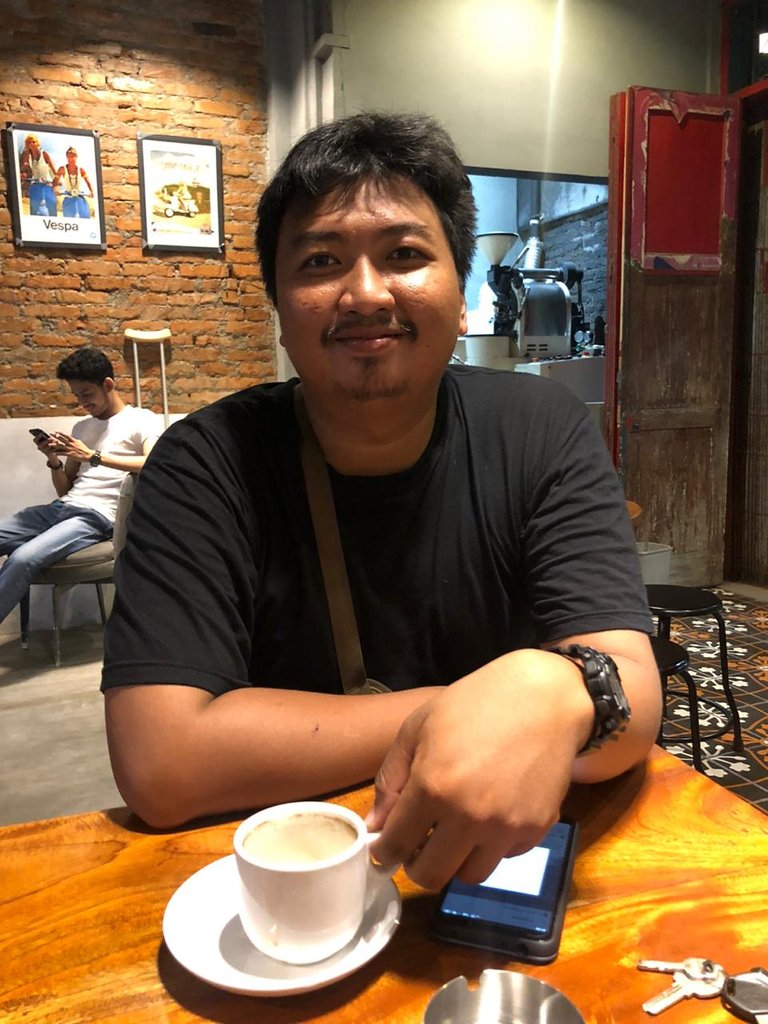 About Author

Call me Isdarmady, because I have a full name that is very long, namely Isdarmady Syahputra Ritonga. I am a head of the family who work as Farmers Vegetables Hydroponic and Consultant Hydroponics, sometimes I also sell coffee from various regions in Indonesia.
I have expertise dispensing coffee with a variety of techniques and tools brewing, because I have the desire to make a coffee shop with hydroponics as centerpieces. Help me realize that dream.
Thanks for read, vote, re-blog and support me in Hive. Maybe god will reward the kindness, let's success together.

---
---