This Dolphin Has a String of Dolphins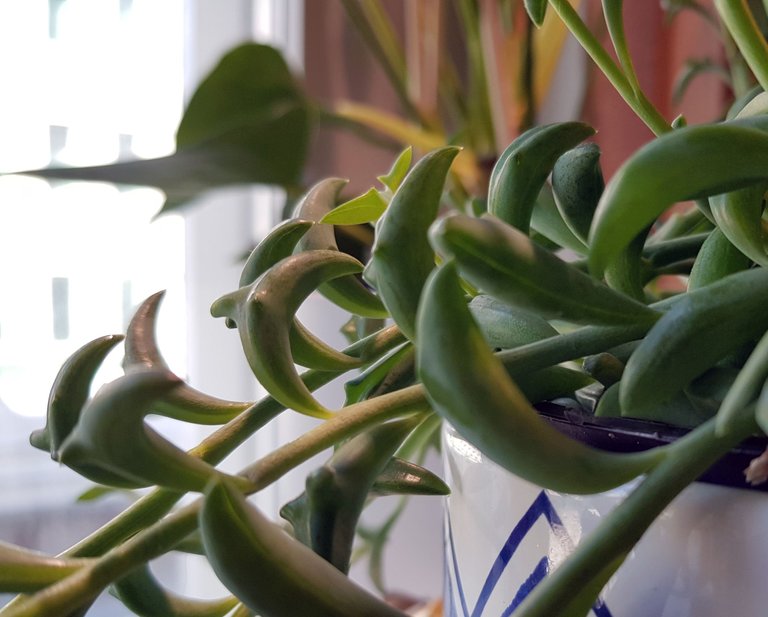 Dolphin Plant / String of Dolphins (Senecio peregrinus)
Me owning this plant is just a couple weeks older thing than me being a dolphin here in Hive. Both are of course a yippee thingies but I have to admit, I know more about being a dolphin than facts about this plant. I know that it is a succulent and that's about it. And about being a dolphin in Hive I know that one should write. Or continue writing. Or not write because it's not obligatory. And that's about it what I know about being a dolphin. I guess I'm pretty green still. A green dolphin.
Do Hive dolphins leap and jump a lot because I do? Leap from one subject to another or just out of nowhere, start jumping because of the essence of jumping itself and forget the original subject. Not asking for a friend.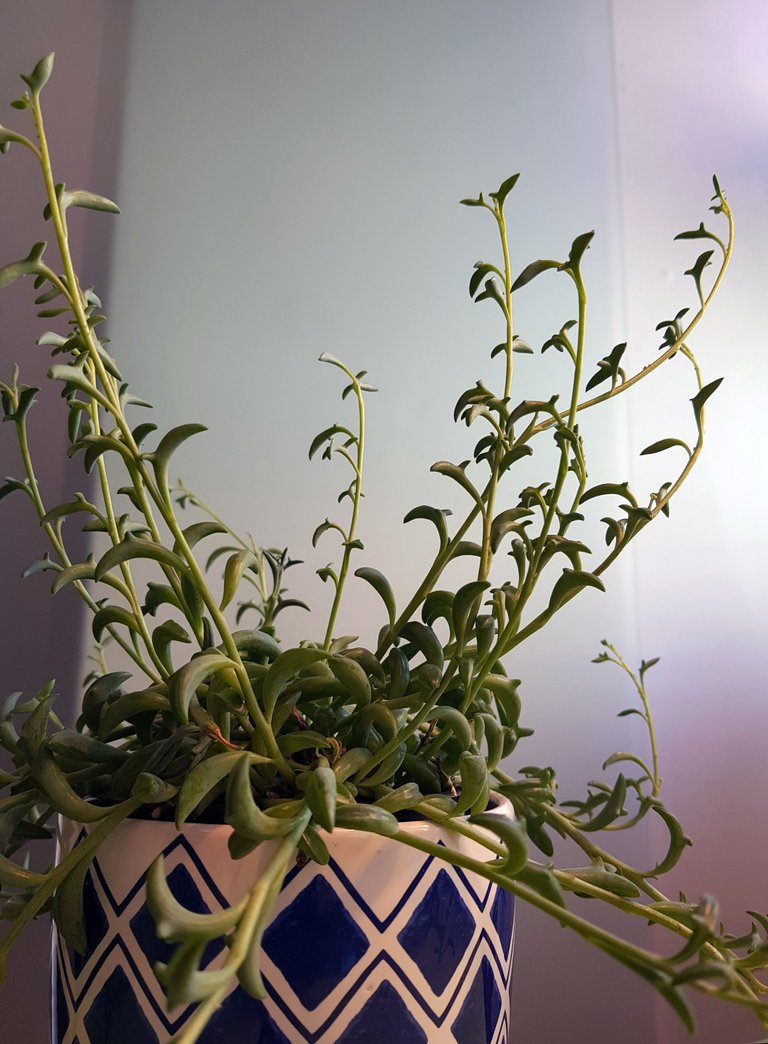 I joined Hive (Steem) because it looked fun. I bought this plant from Plantagen because it looked fun. And the name, well, let's just say that I appreciate logical and obvious names. So I had to get my own String of Dolphins. I didn't buy it because I then already was on the verge of becoming a dolphin, this was just a happy accident and what a great reason to post about it to Hive.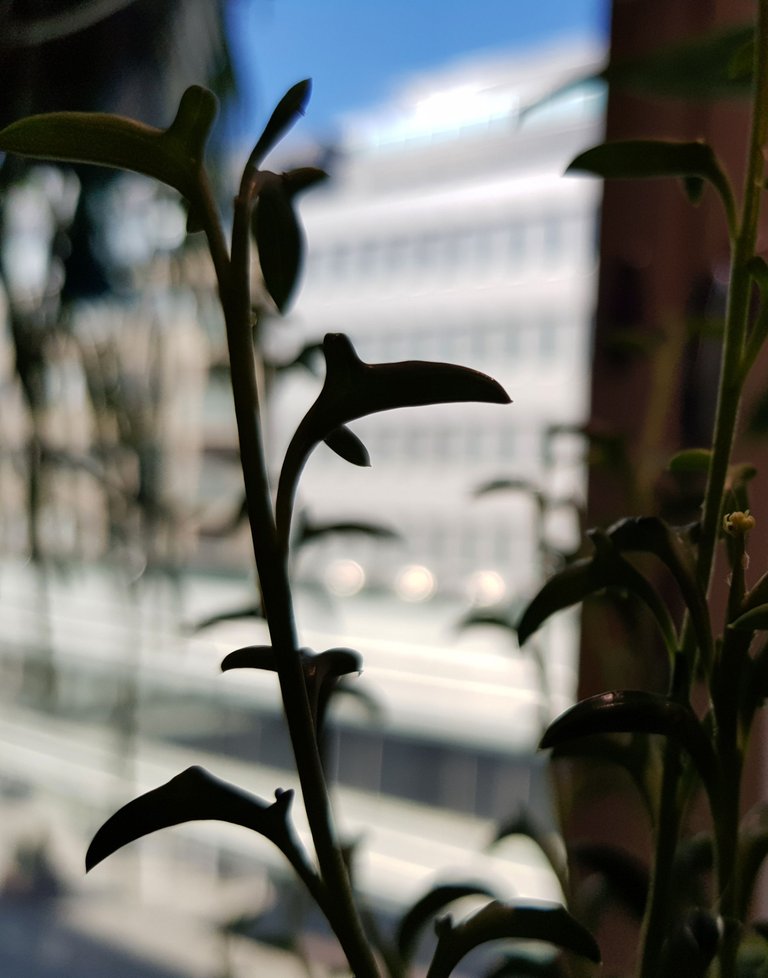 Let's hope I manage to keep it alive and perhaps grow another one too. I believe it can be propagated from stem cuttings as so many other succulents, but I'll dig in to that when I again get some empty space to my plant filled shelves and tables.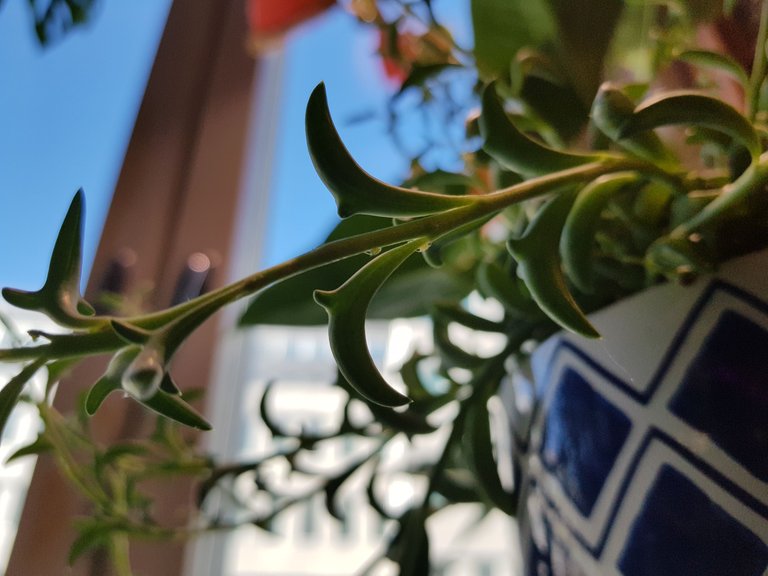 Fortunately this is one of those plants of which there is plenty of information available. My only concern is that I take care of it too much. Overwatering being one. But I try my best not to kill it.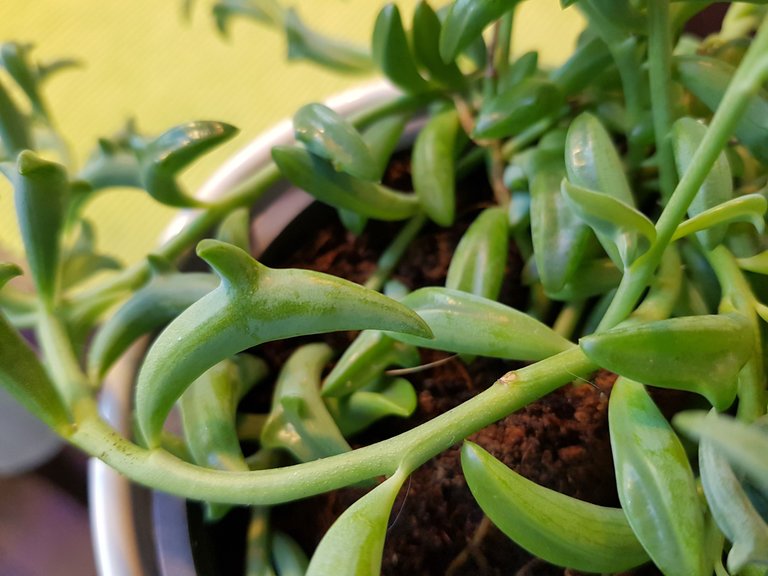 Of course the second thing that can happen is that during the winter the plants can't get enough light but I'm not gonna worry about that yet. More lamps isn't the problem, it's the amount of sockets (or the lack of it) and all the extension cords that I have to worry. I soon have a string of extension cords here in my flat too.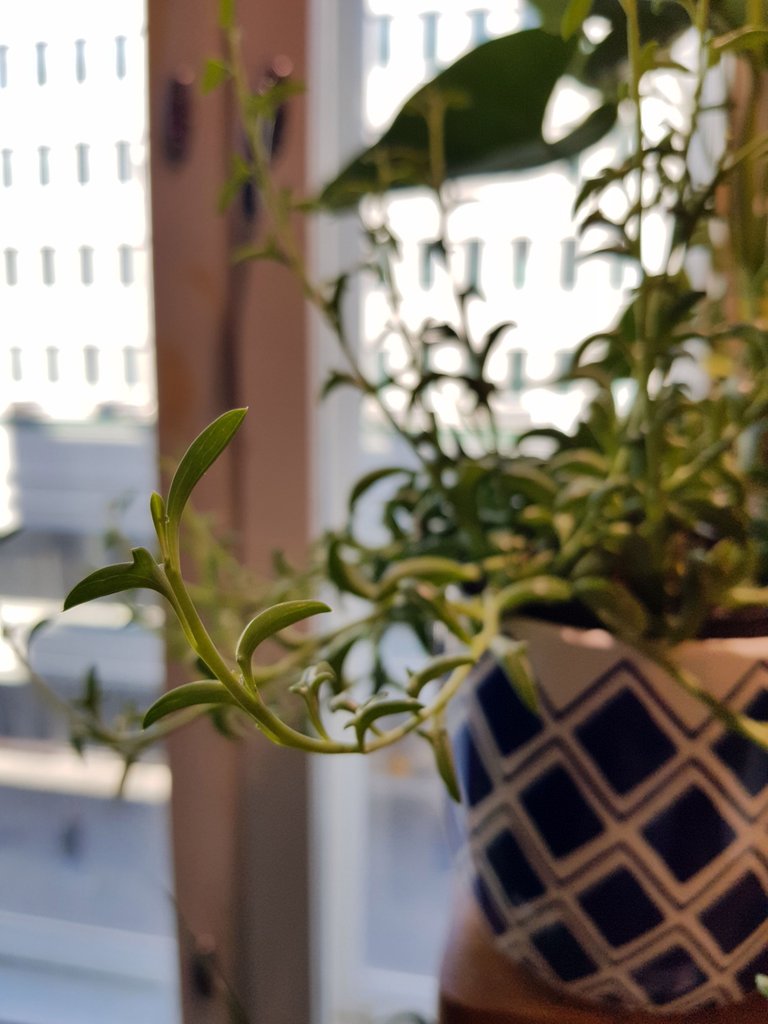 Anyway, here's my String of Dolphins and if I manage to keep it alive and propagate it, I will certainly try to remember bragging about that miracle here.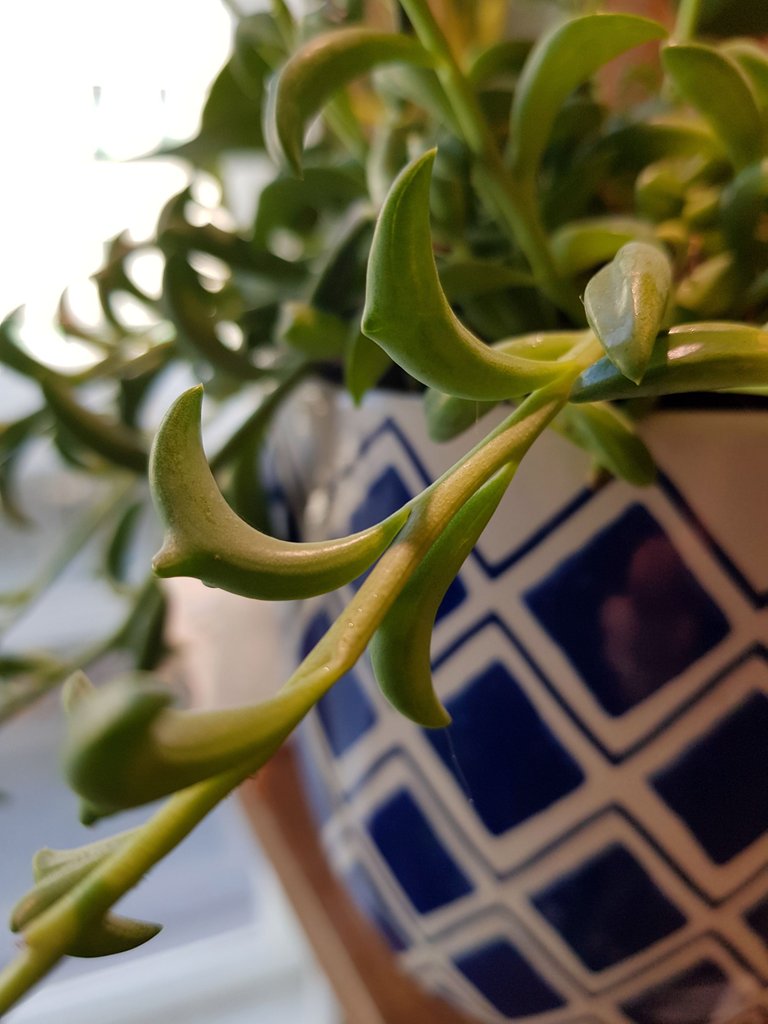 Too-da-loo and fuck Putin. I hope you get whacked to death by dolphins.
---
---