APPREHENTICE FIRST ATTEMPT AFTER TWO MONTH OF LEARNING SHOEMAKING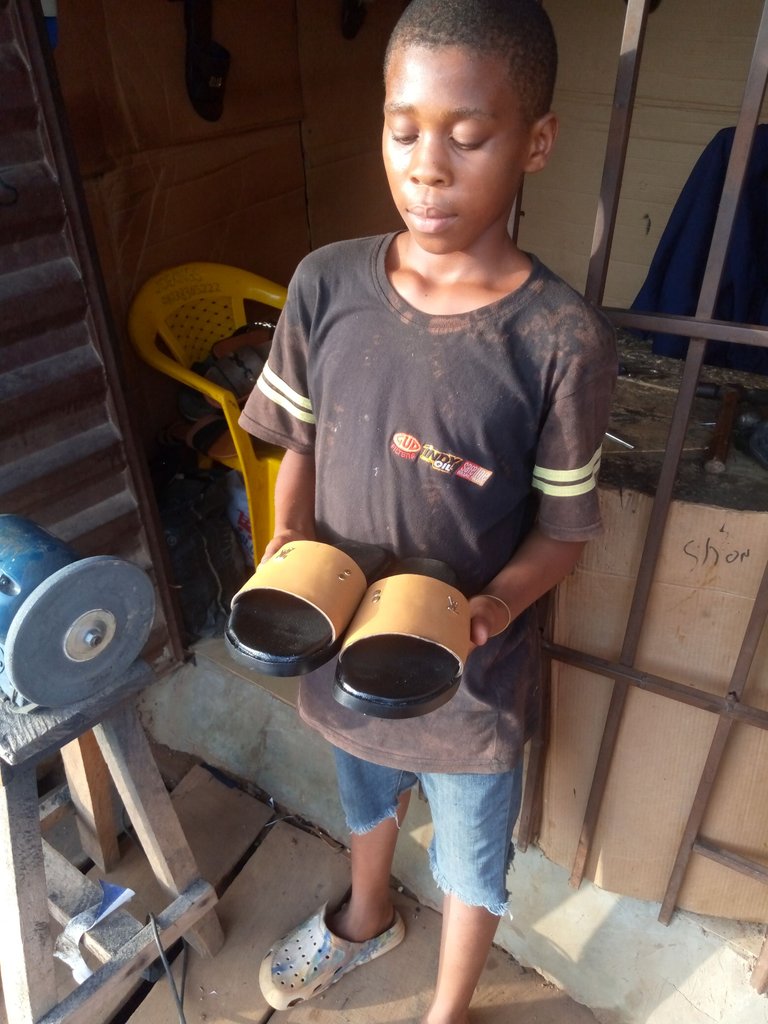 HELLO COMMUNITY
Good morning to all users of hive I wish you a fun weekend and a day with blessings,it a privilege to be here of peakd which am happy to be posting on this community.My post will expatiate how my pupils in my shoemaking made his first project.
One of my Apprehentice named JAMES was just in primary school level in his academic career,his father knows the value of learning to the new societal world presently,he decided to bring him to start his handcraft learning of shoemaking in my shop.And am here to explore his first project from his progress in what have taught him after a two month of his learning.
MATERIALS JAMES USE FOR HIS PERSONAL FOOTWEAR
A foreign sole of his Size
Marko 6
Black linen
Louis Vuitton logo
brown leather
HOW HE MADE HIS FOOTWEAR
Cutting the upper of the last and applying your linen,next is to fix your logo to make your upper ready.
He cut his Marko 6 and linen using the black linen then file it with the Machine.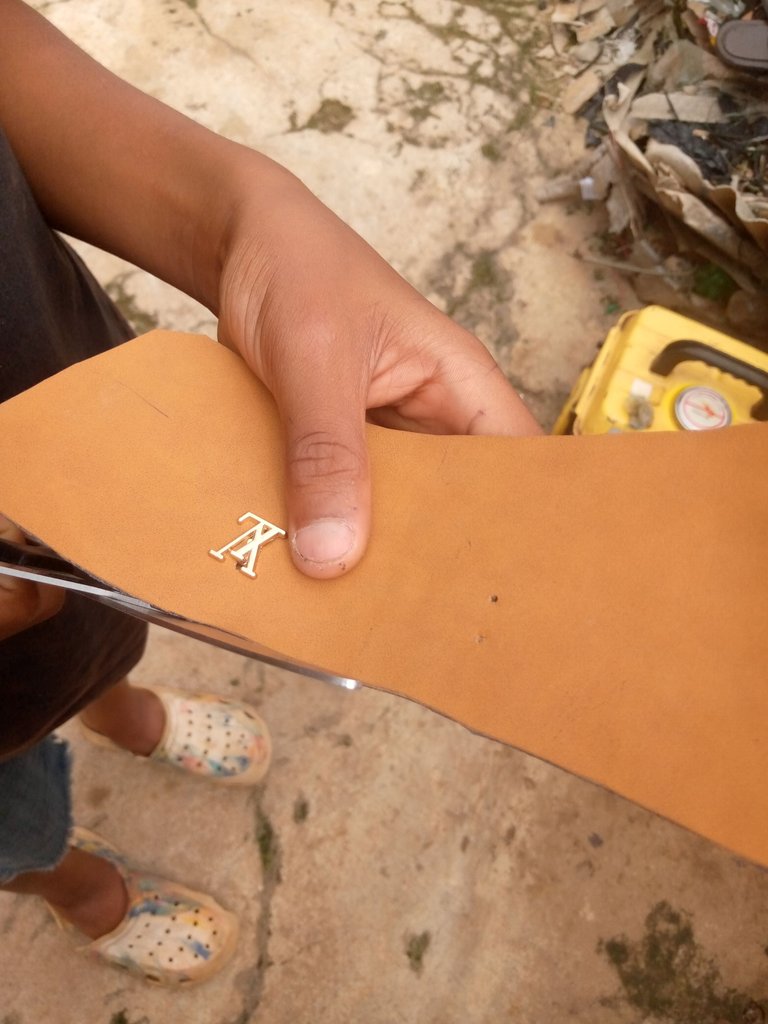 Now he move to the lasting process by applying gum to the insole and upper then last it together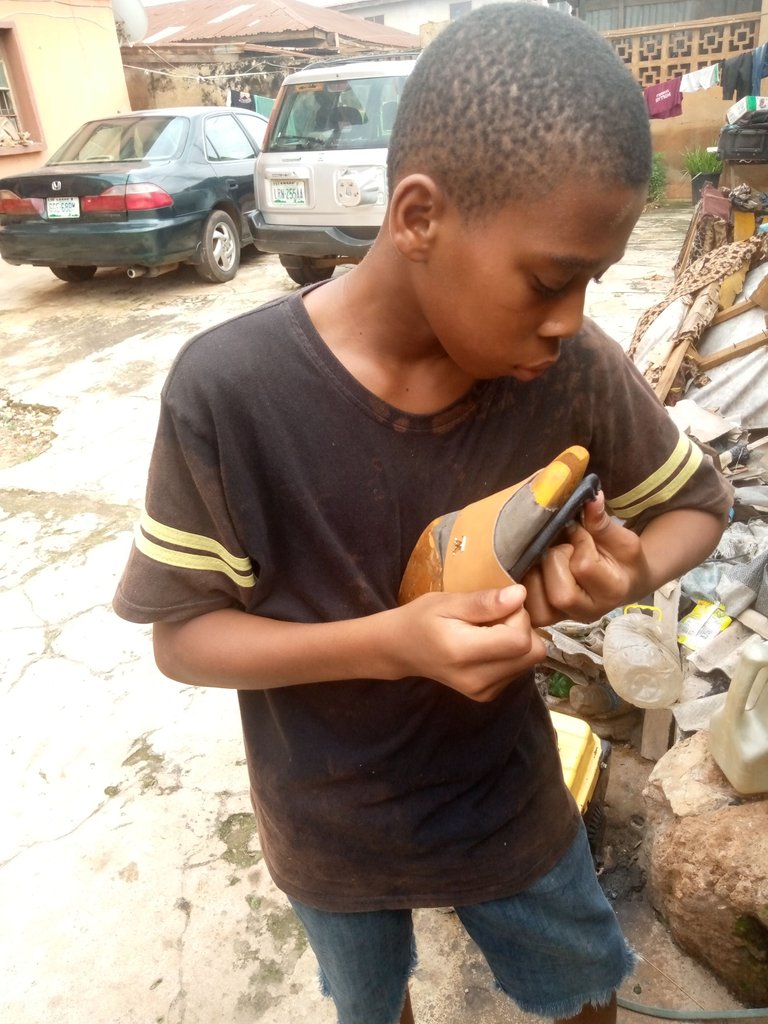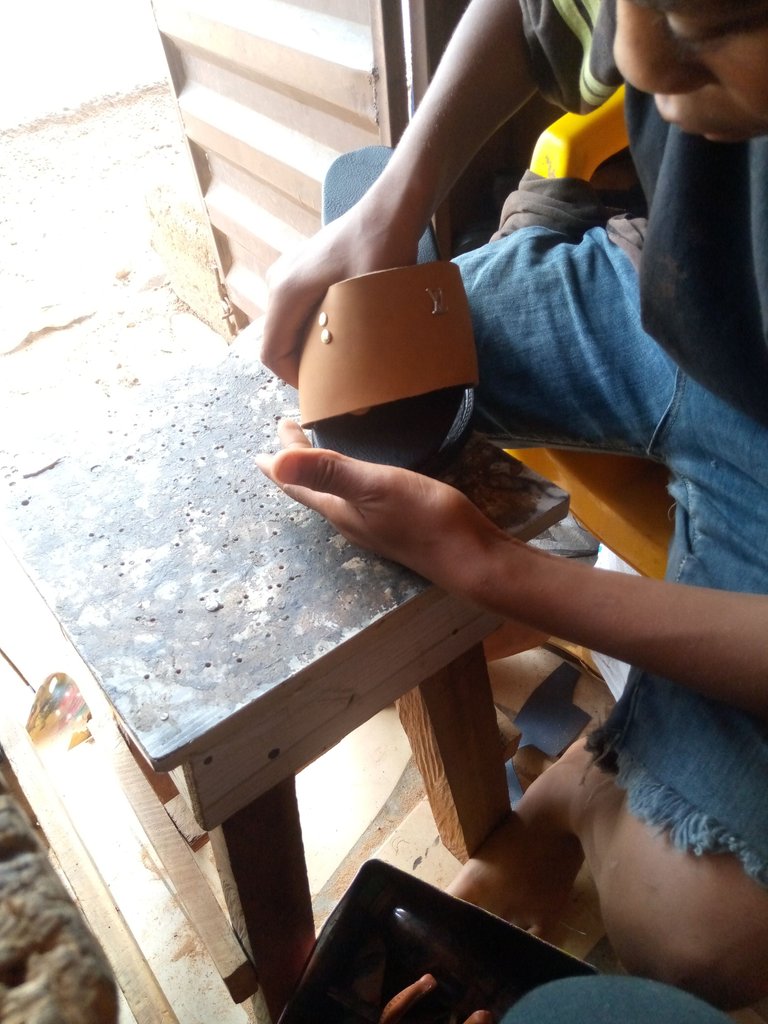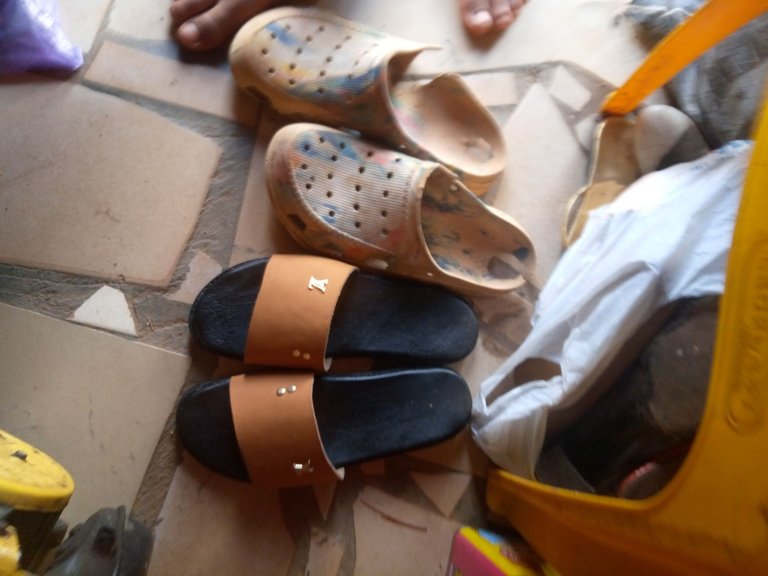 JAMES OLD PALM AND THE NEW FOOTWEAR HE DID ON HIS FIRST PROJECT
finally he attach the upper and sole the make the footwear ready
Areas he have improved so far::
pattern cutting
Application of gum to the leather
Folding of the insole with leather.
Finishing of the palm
As a learner there are mistakes which I quickly stated and correct him when he finish the footwear,the mistakes are listed below:
1] Cutting edges not straight
2] Improper fixing of the Louis Vuitton logo
3] Lasting not well placed.
He as just use two month and 6days so far which he still have alot to learn from me which he is still improving as he love crafting alot.
I WILL BE GLAD TO HERE FROM THE COMMUNITY ADVICE THAT CAN HELP HIS LEARNING SKILLS???
---
---