Sweden
Read this post on TravelFeed.io for the best experience
---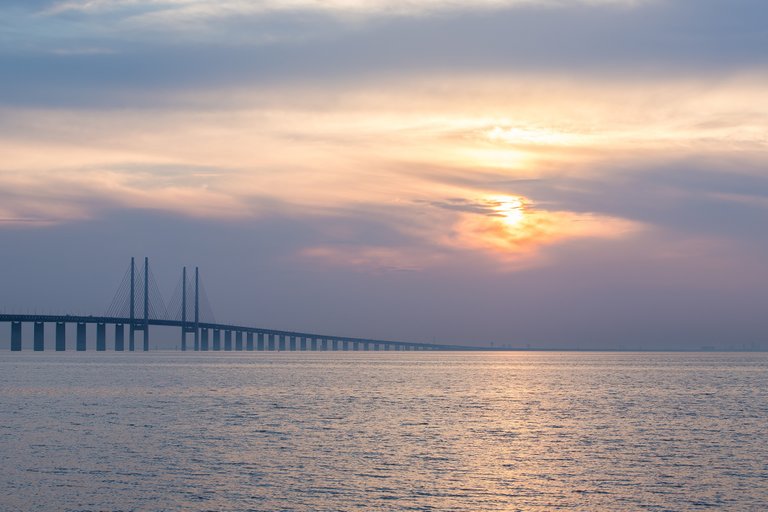 ---
Hello every one, it has been a while but finally i can tell you more about my trip in Scandinavia! Currently its full on Autumn in the Netherlands so i spend most of my days outside photographing! Just like the last 3 day's i shot more than 2000 pictures! At the moment it's so beautiful outside! But today i feel that it's time to continue my Sweden stories! 
The bridge!
I already crossed a lot of nice bridges in Denmark but this one was a 16 kilometer crossing from the mainland tunnel in Denmark to the Öresundbron bridge in Sweden! the bridge it self is 7,8 km and the biggest gap in the middle is 490 meters long!  It was an expensive crossing because a single ticket is 47 euro's! But what a ride that was, i love these kind of structures! And because of that i decided to spend the night at the parking at the lookout point near the bridge! It was a nice location where I could do some sunset photography!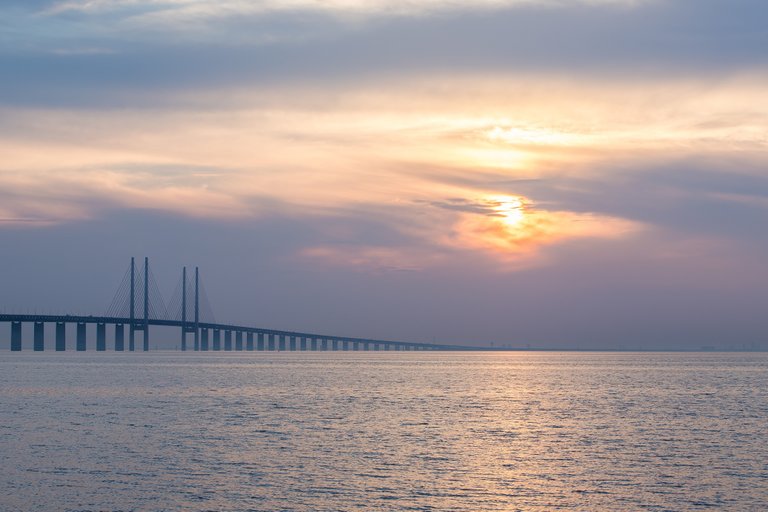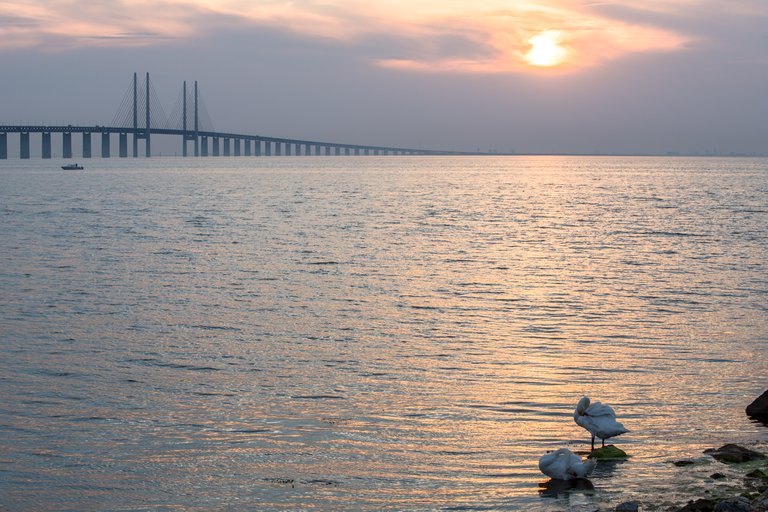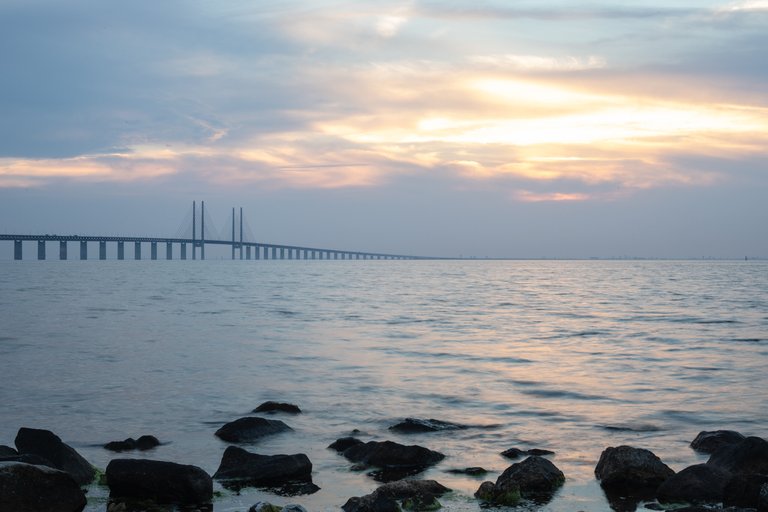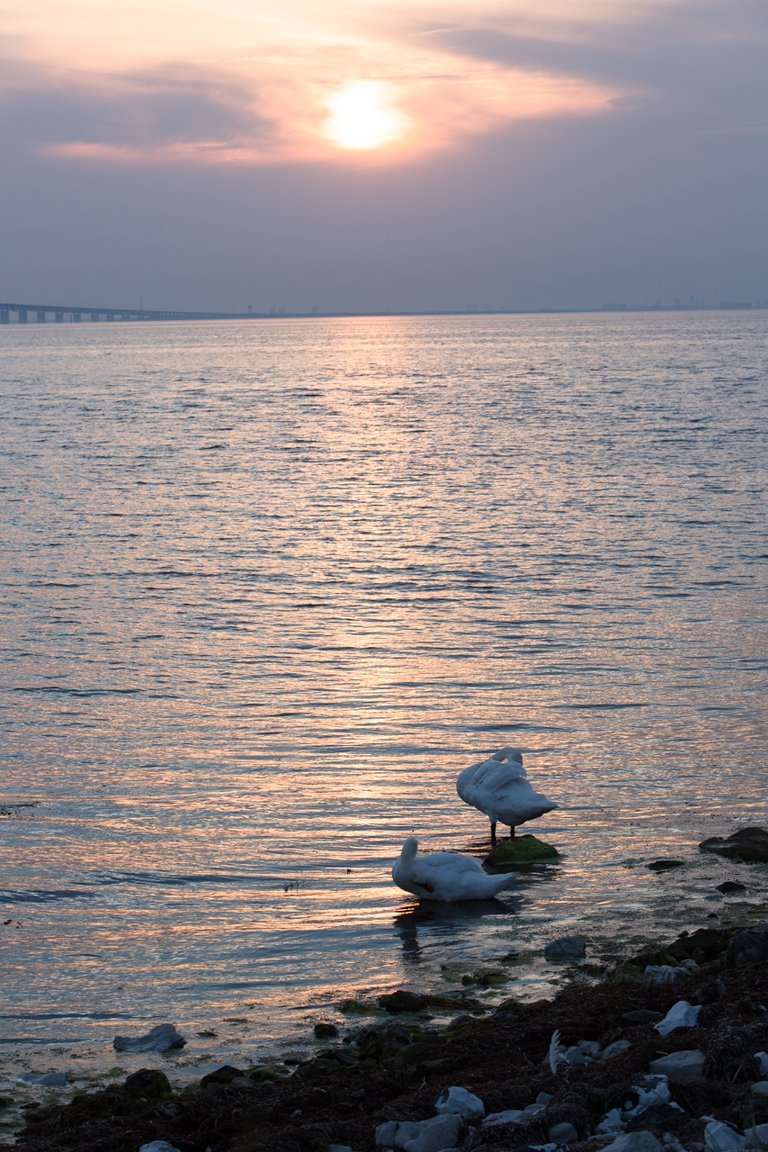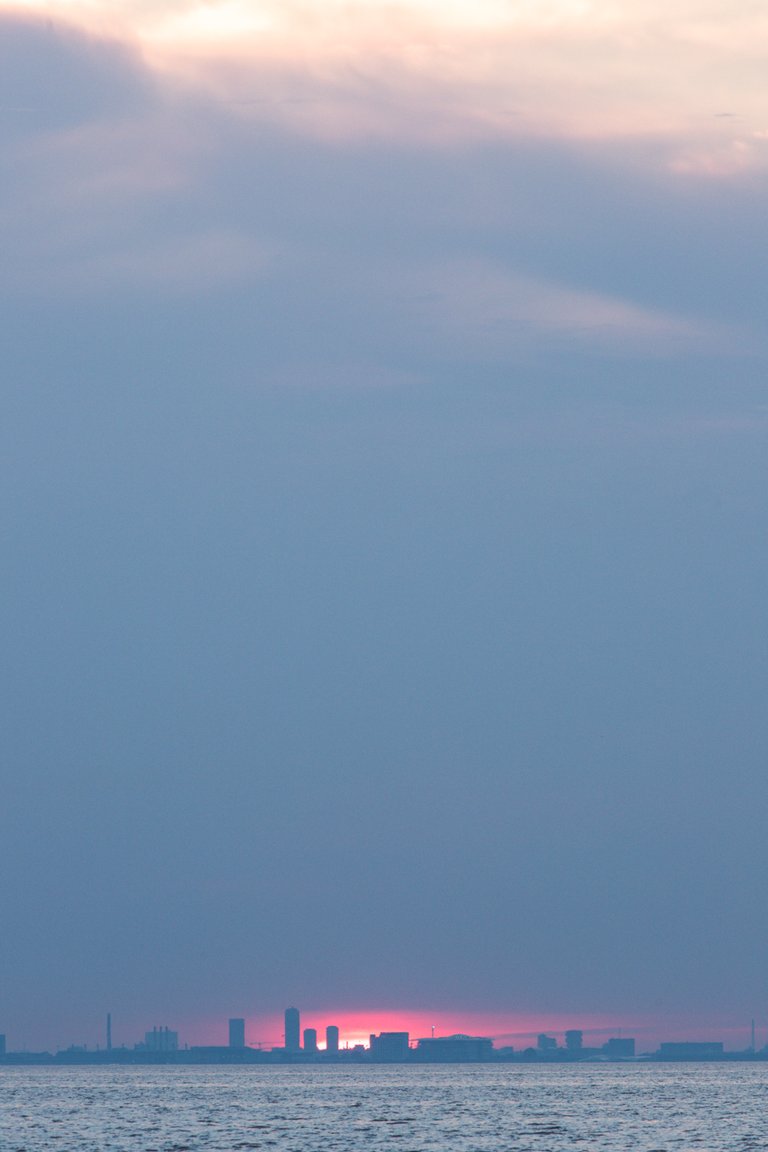 If the weather is good, you can see all the way to Denmark and you can see the sun sets behind Copenhagen! It was very cloudy but at the last moment the sun poked trough a hole in the clouds and i could see the sun set behind the buildings of Copenhagen! Normally you are allowed to spend the night in your camper van at that parking, but to bad that there was a event the next day! So all the parking area was filled with tents and market stalls!  I decided to drive to a near by nature area and found a quiet parking spot near the forest were I wanted to do some hiking!
My first night in Sweden!
Also my first time in Sweden so this is country number 25 that I have visited in my live! My goal was to visit 50 country's before my 50th birthday! And then there was some thing called corona who spoiled that a bit! I hear you thinking, how old is that dude? :p  The first hike I did i didnt took a lot of pictures! I was tired of the past view day's of traveling and staying in the city! And the temperature was very hot to, so that drained me a bit to! I did took a lot of video clips for my YouTube channel, but i don't think that's very interesting for you guy's! I don't have any subtitled, but here is the video about this part of my journey! Would you be interested in my video's if they are subtitled?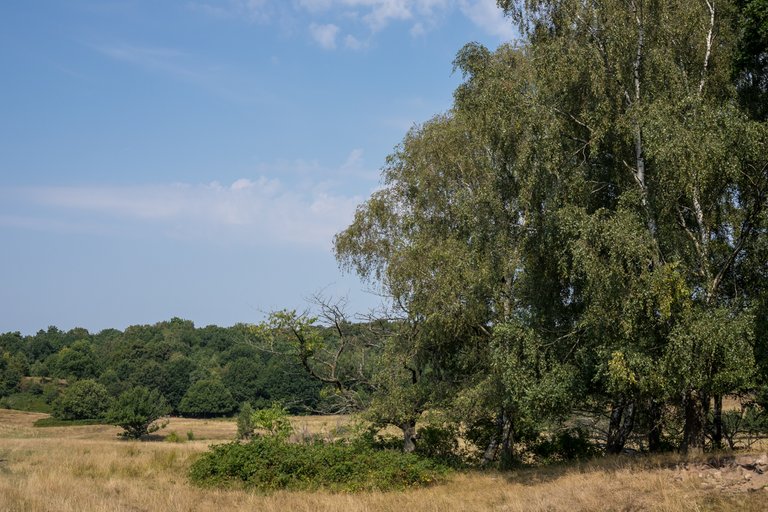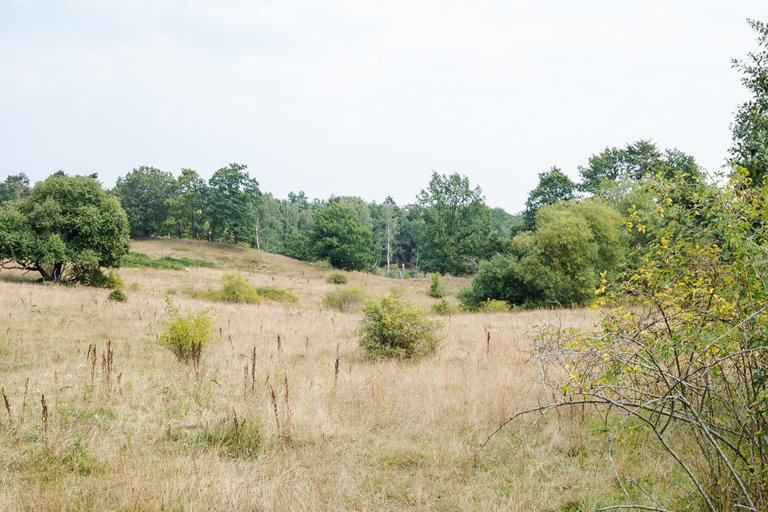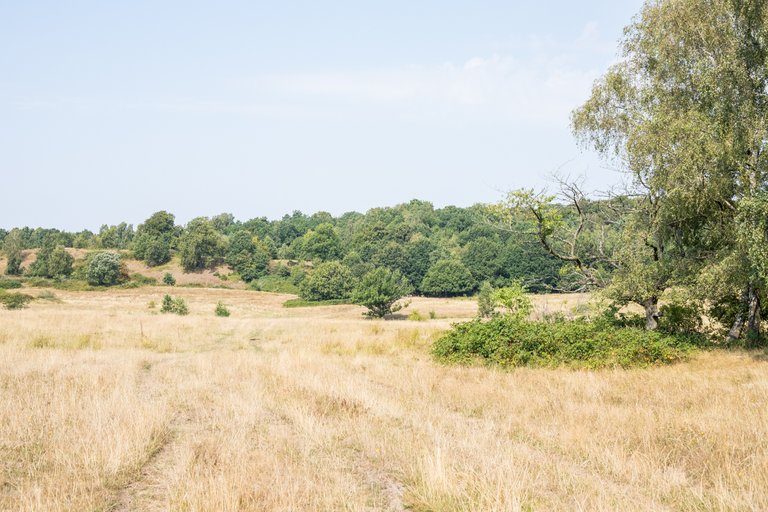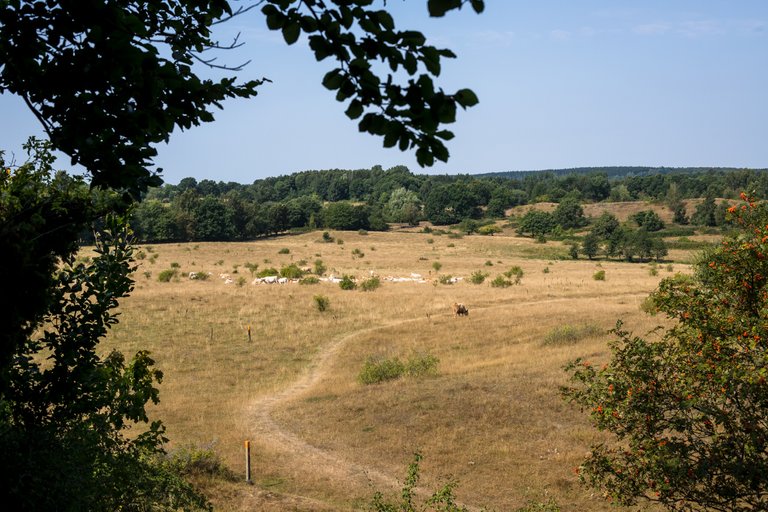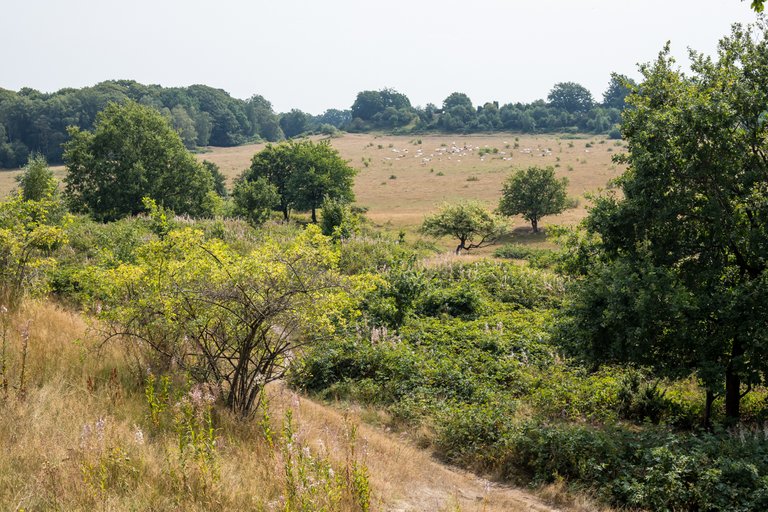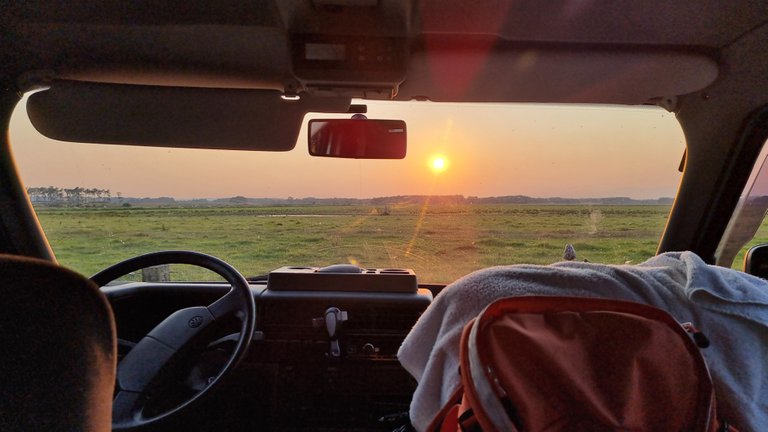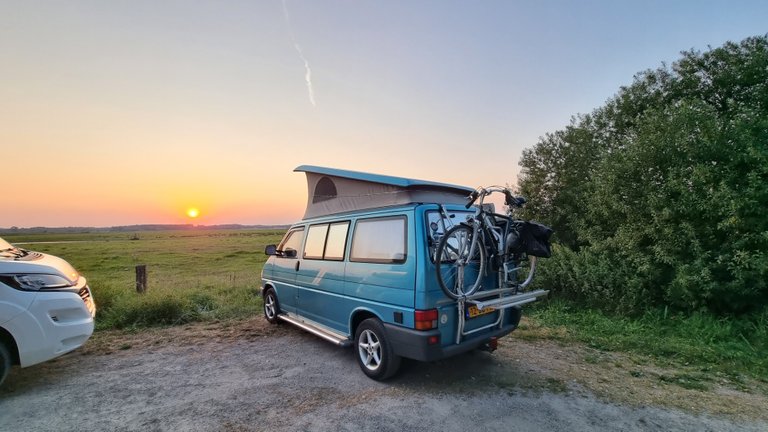 This nature area was a good and easy start of my trip in Sweden! It had a little lake near by were I could cool off and it was close to the boarder crossing with Denmark so i didn't have to travel far the first day in Sweden! That was nice because I don't have air conditioning in my van! And the temperatures where high! The next day I went to a part of Sweden on the west coat! the municipality of Höganäs, Sweden! At the end of the peninsula with here beautiful rocky coastline, there is a lighthouse standing on top of a rock surrounded by many heather plants! That would be a nice photography subject to capture and also the surrounding nature area was very nice to walk around in!  
Meanwhile the weather had turned into very low clouds and a drizzling rain. That wasn't that bad because it was very refreshing after a couple of day's with more than 30 degrees Celsius! The downside of that was that it wasn't a very good photography type of weather. I didn't have much luck in that!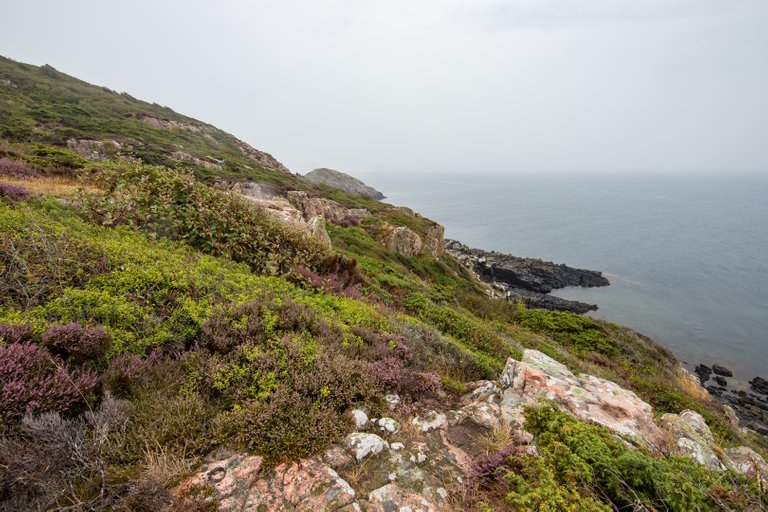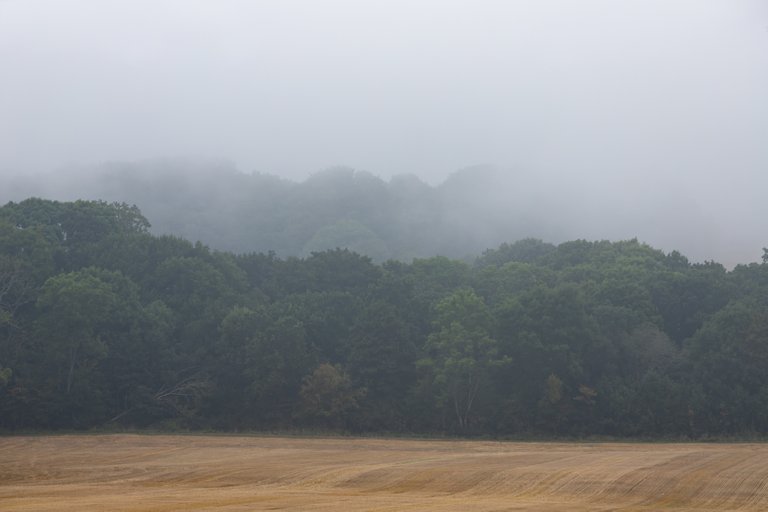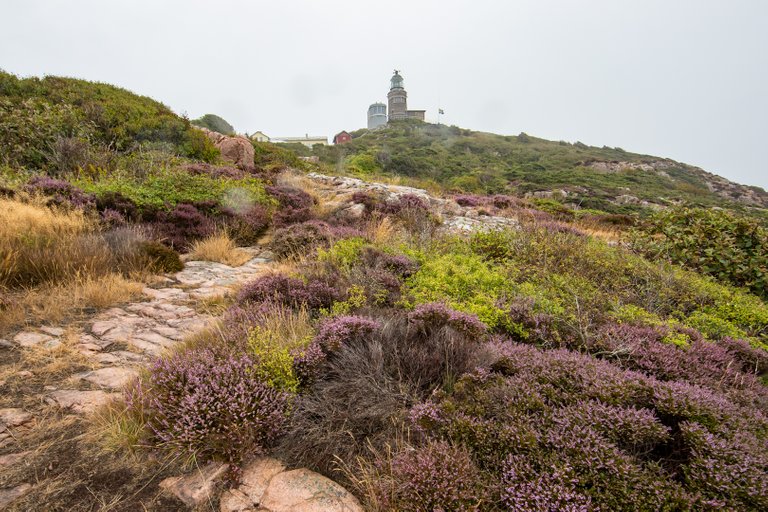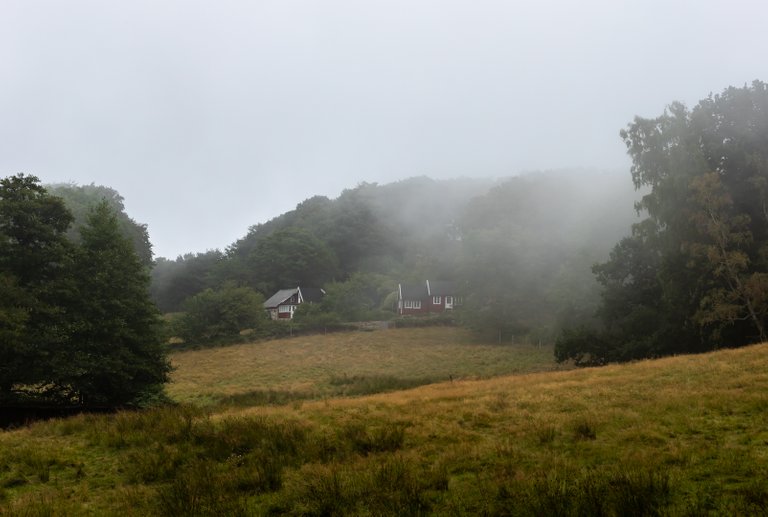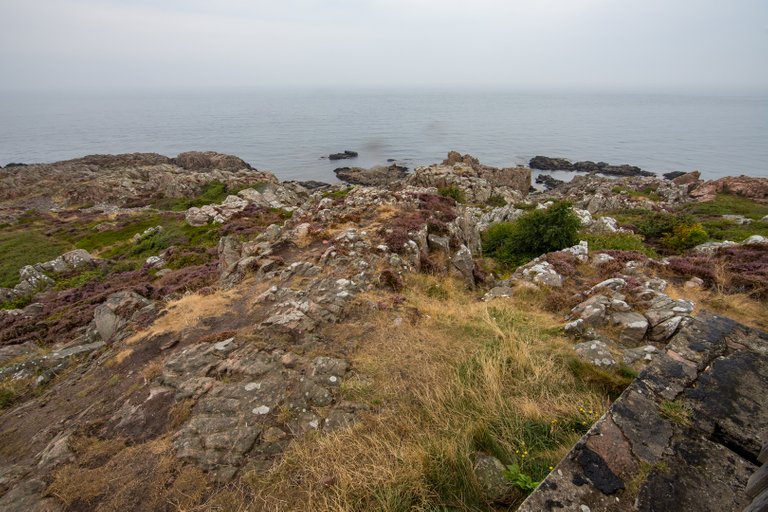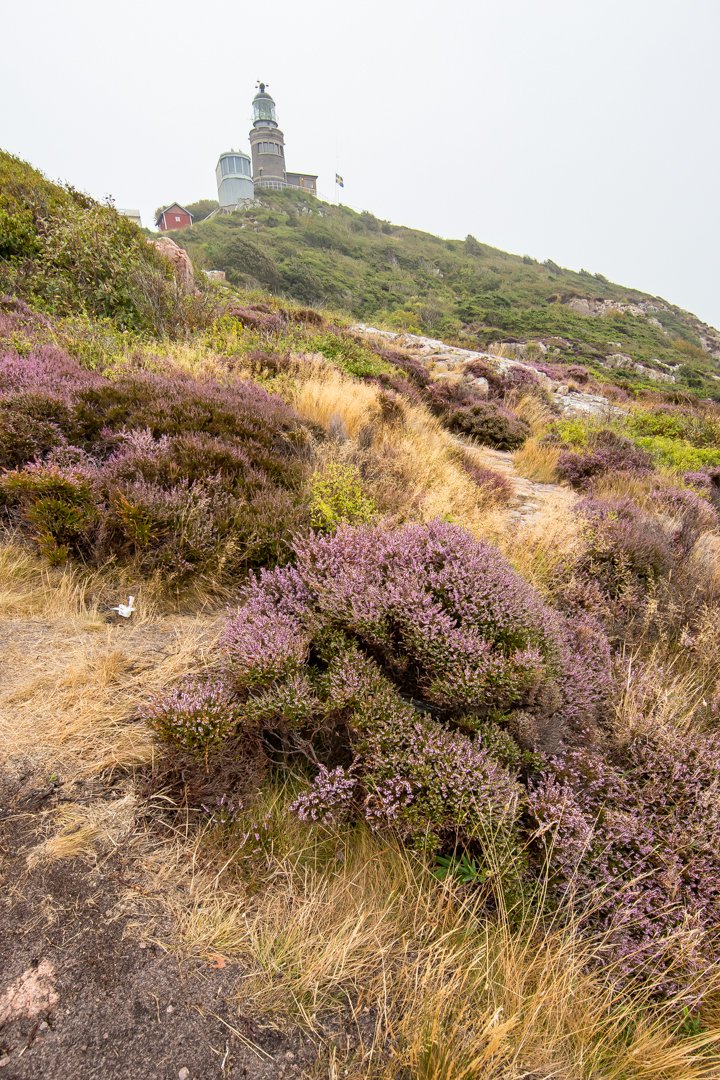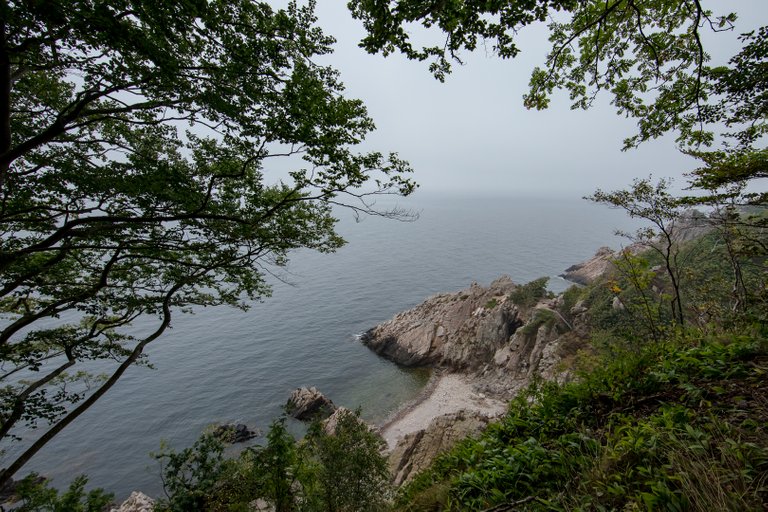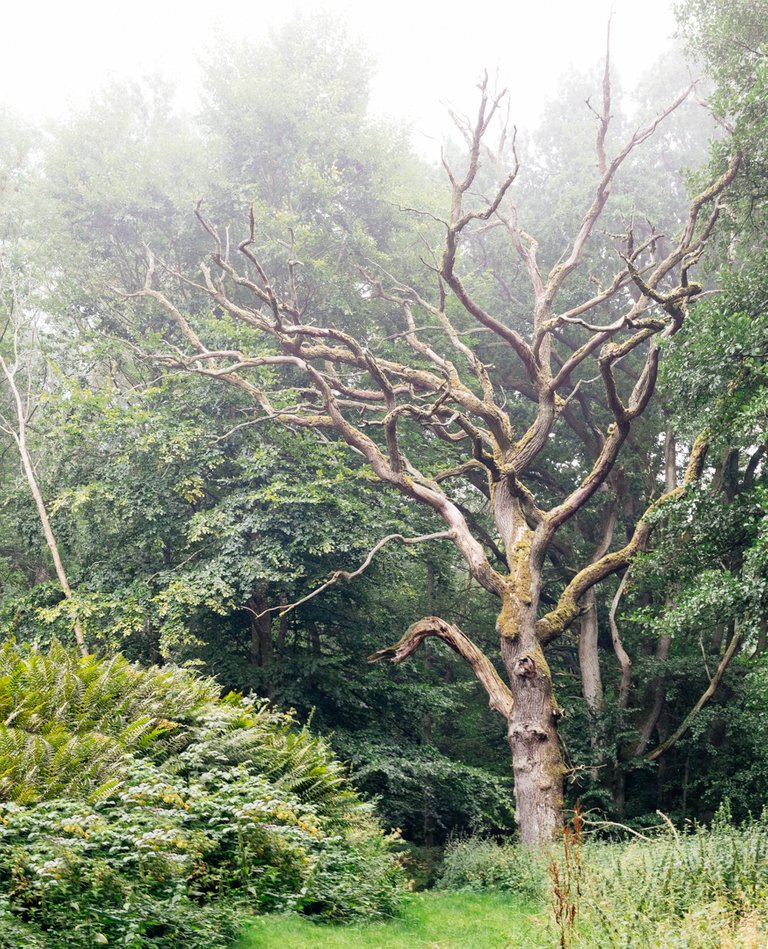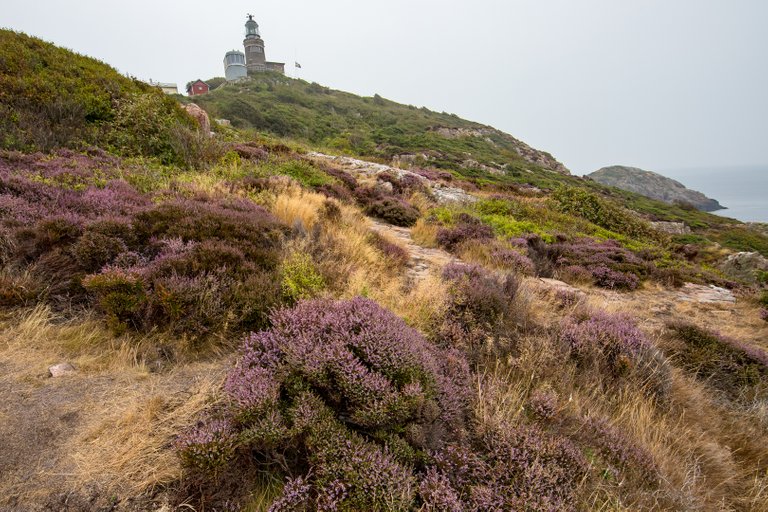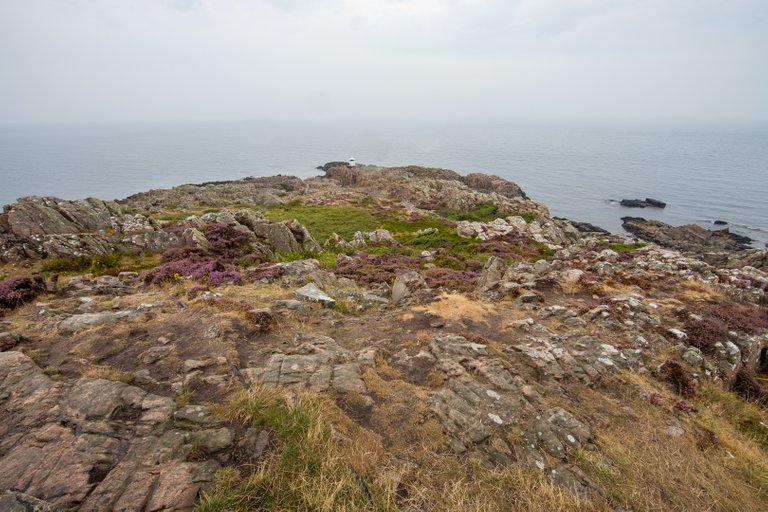 My lens continuously was full of droplets so again i didn't take many pictures! I did love the hike around the peninsula! You can start at the town of Mölle if you have a camper van! There is a big parking area with dixy toilets where you can spend the night!  If you have a car you can drive all the way up to the lighthouse. Camper vans are not aloud to park any were past the town of Mölle! They probably caused to much traffic jams! The night was very quiet and the rain drizzling on my van made me sleep like a baby! The next morning i took a little route away from the town in the opposite way of the lighthouse! It was like that was a complete different world!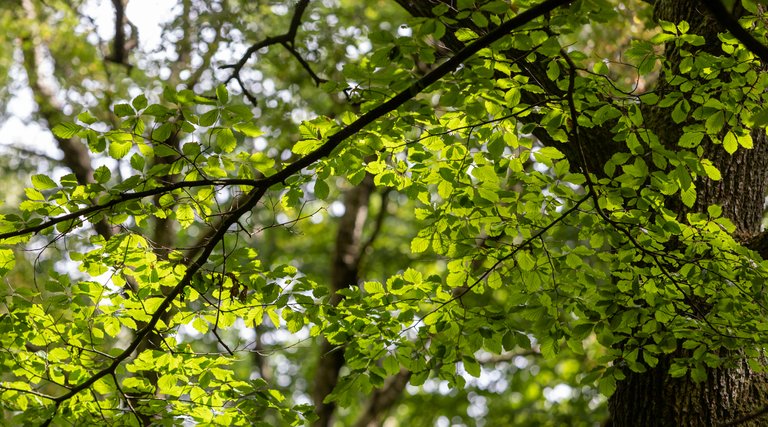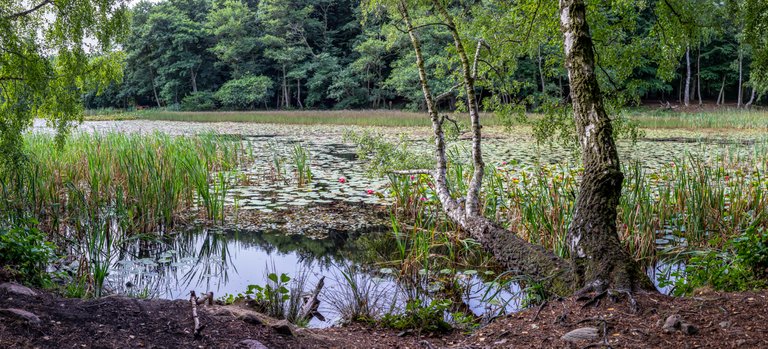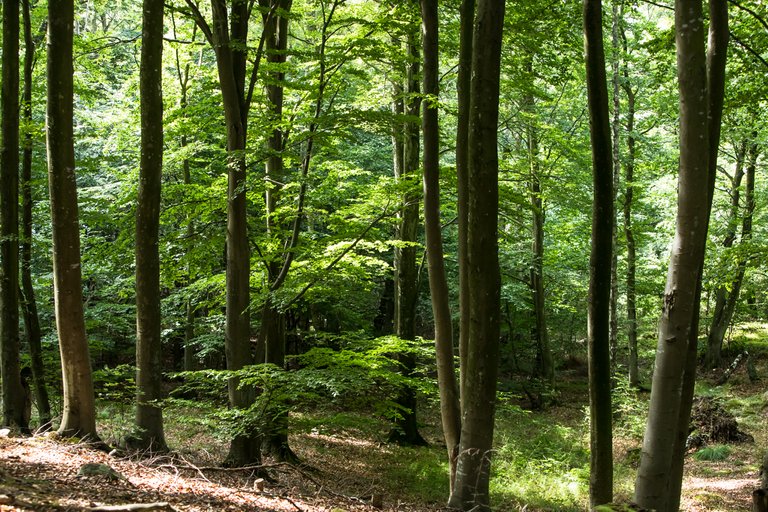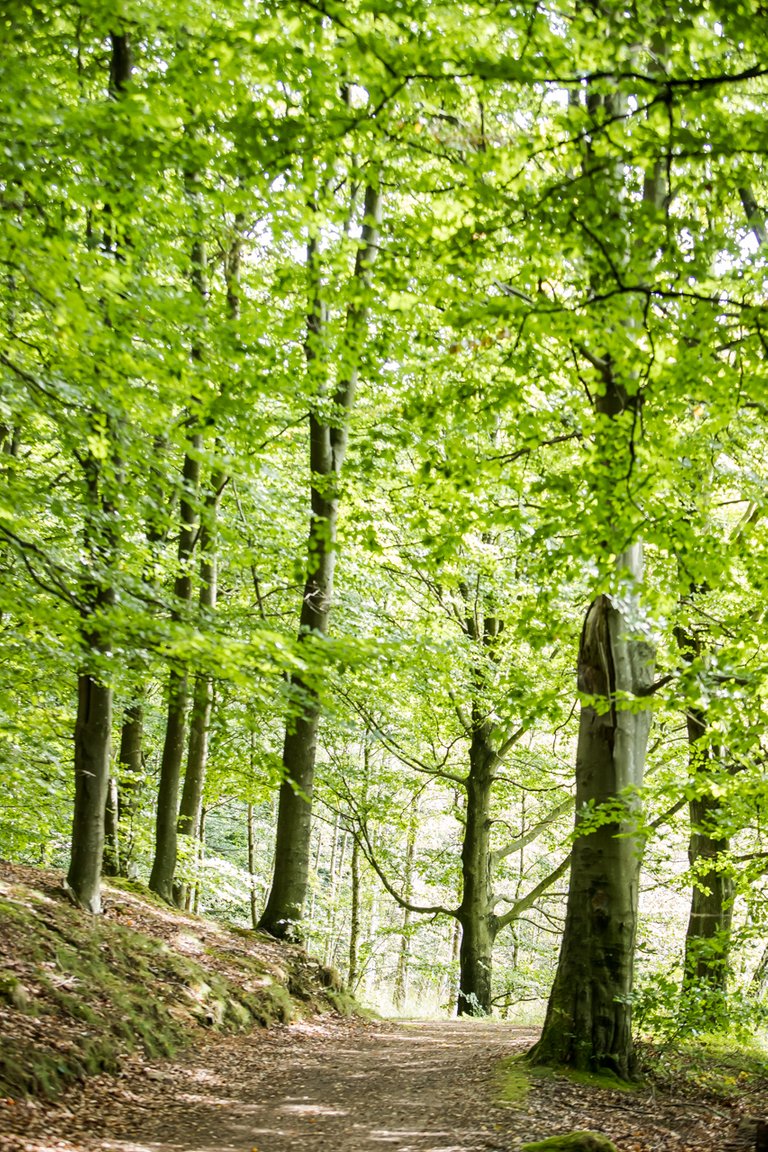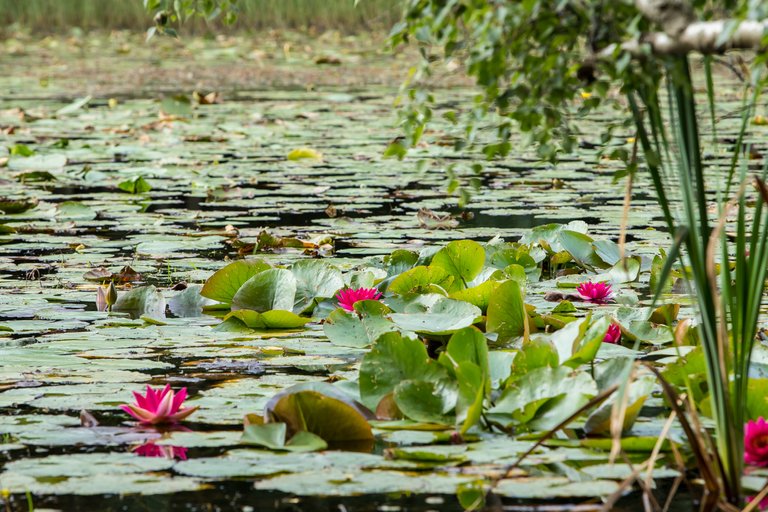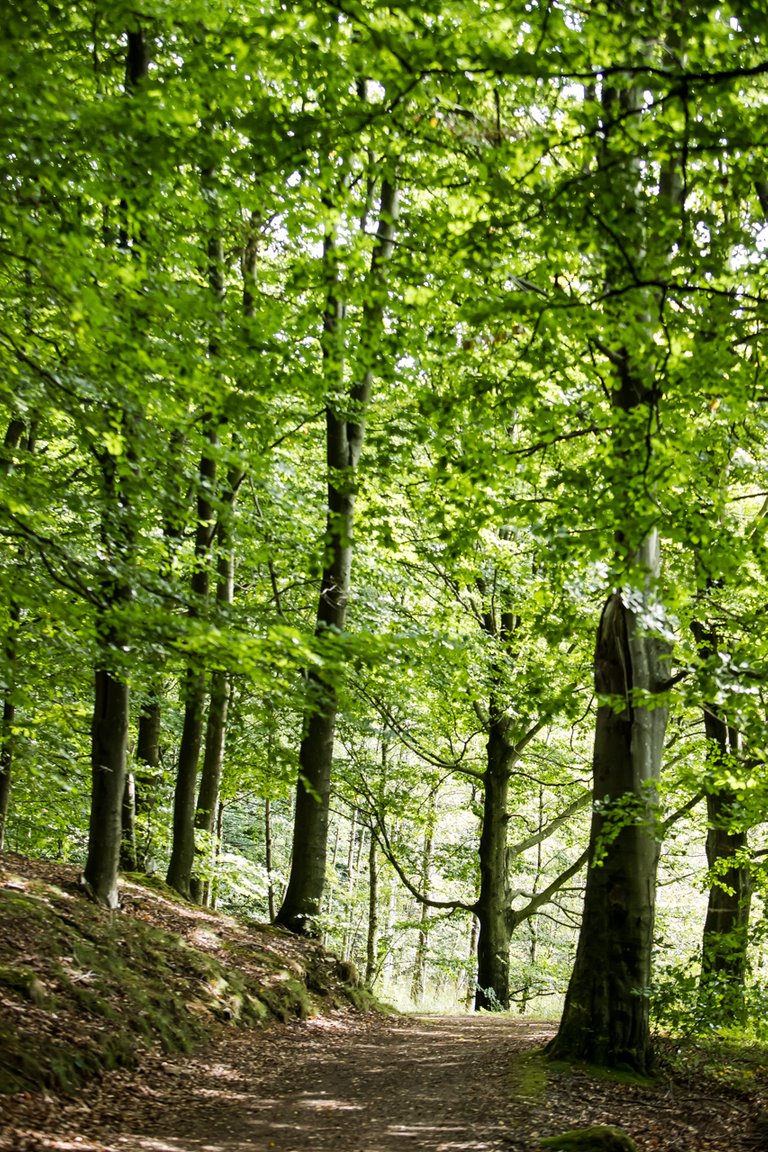 Ramkvilla!
Also one of the reasons for me to go to Sweden is because a friend of my, Daniel Douglas, a great artist, has bought a house over here! He sold everything he owned and bought an old villa with a big garden in a small town in south Sweden! The week that I was in Sweden other friends of my, Percy Tienhooven, also went to visit him! So after my last hike I drove from Mölle to Ramkvilla! I arrived late and the next morning we went to explore Hörnebo slate quarry near by his house!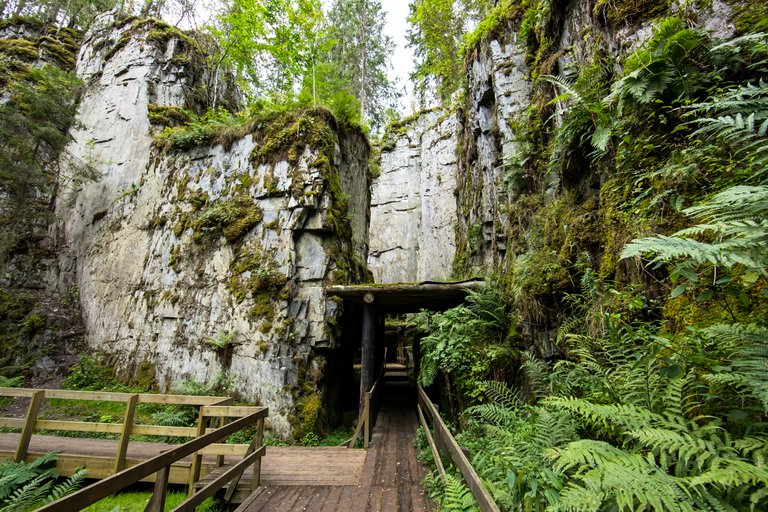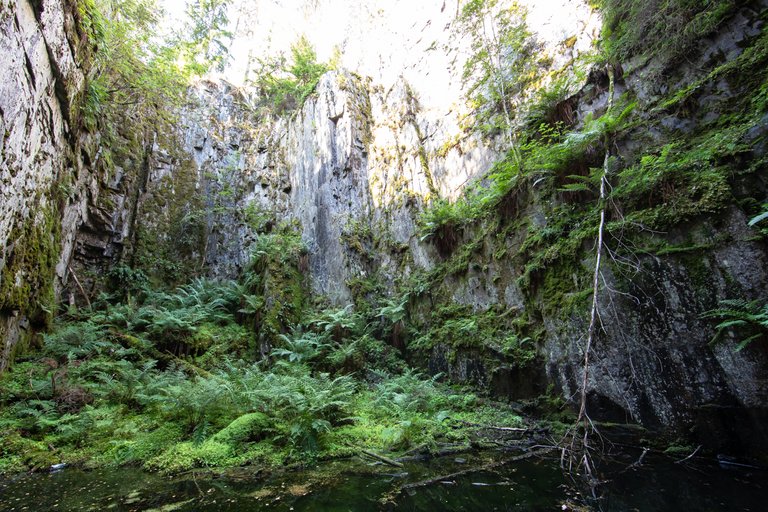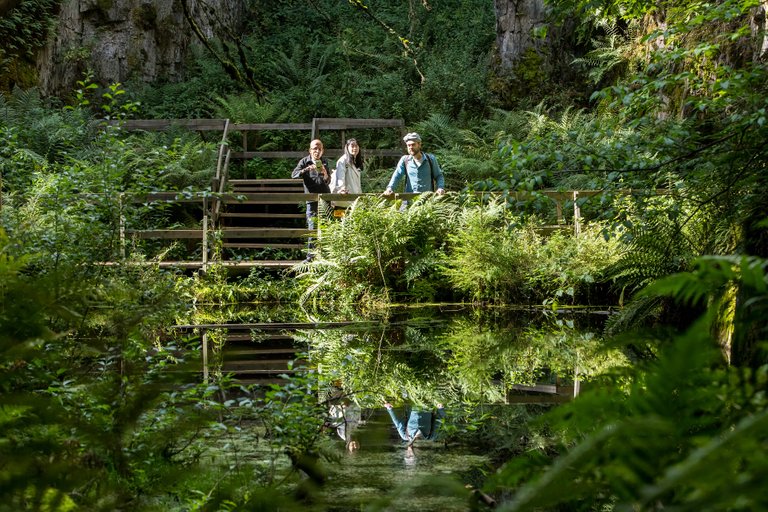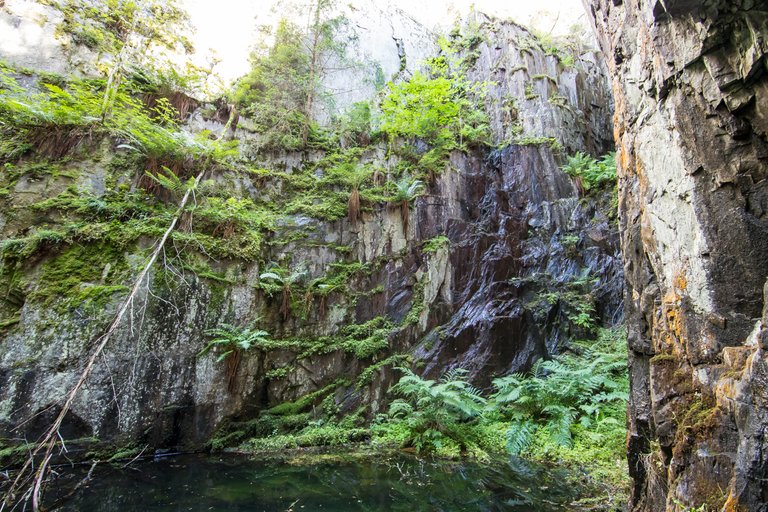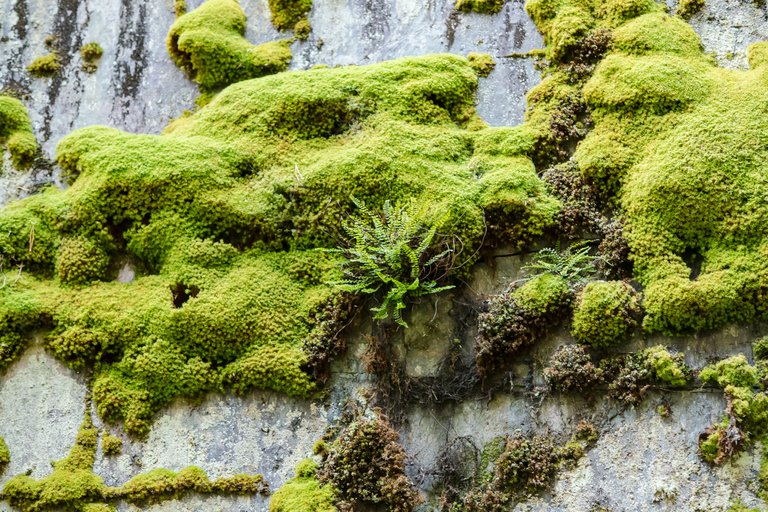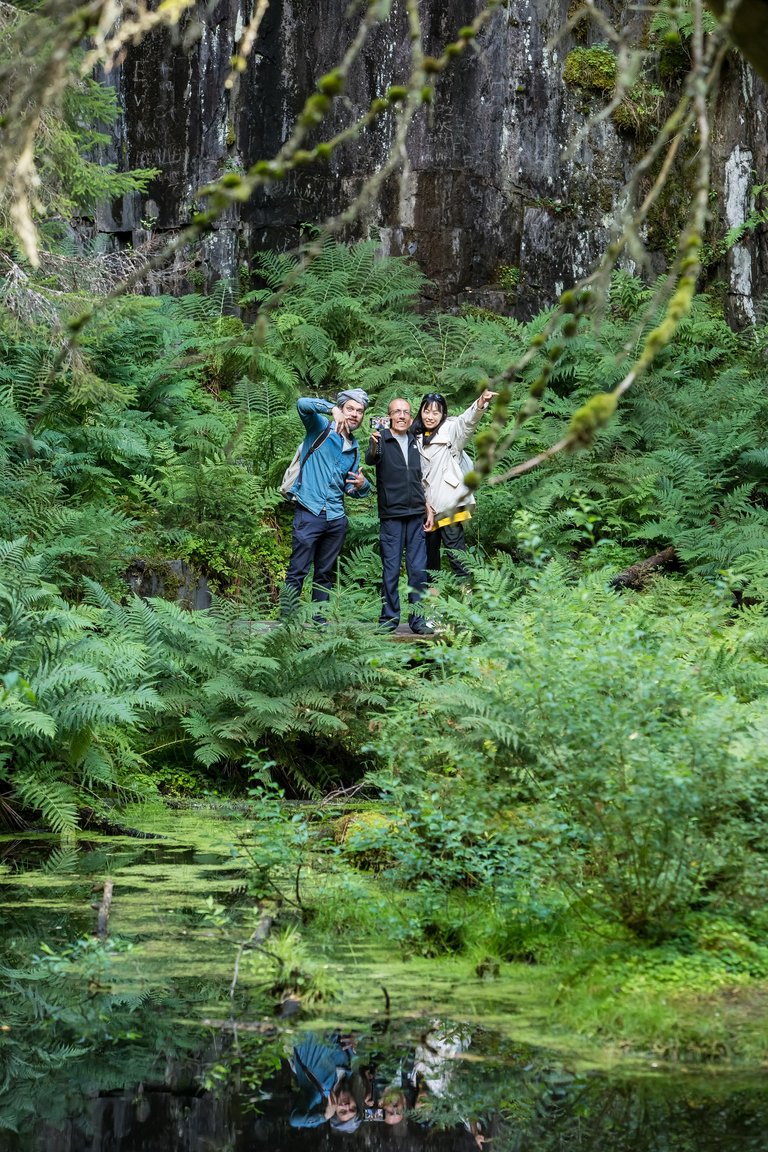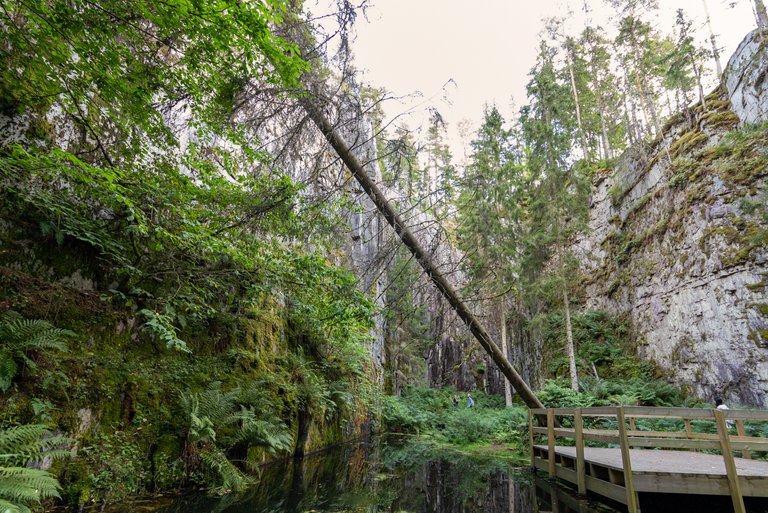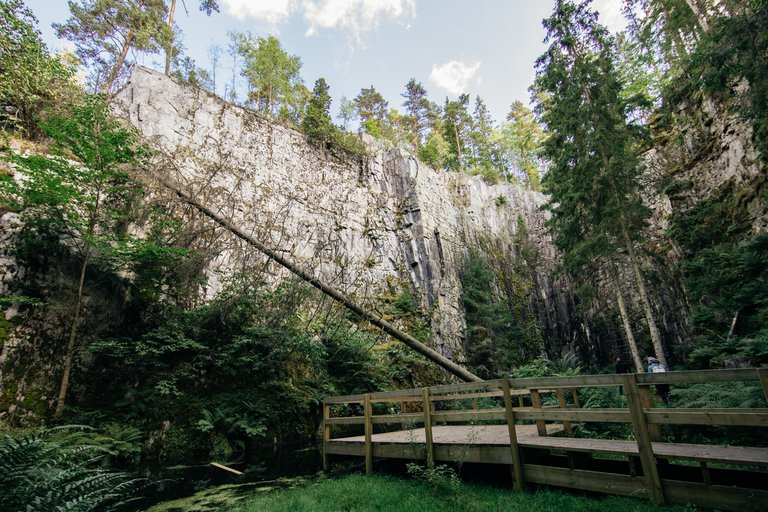 I didn't took many pictures for the rest of the time, just enjoyed the company! We explored more of the surrounding area together and went having dinner at the pizza place 50 minutes drive from his house! Al the distances here are a little more than we are used to in the Netherlands! Sweden is 11 time bigger then the Netherlands but has got 10 million people living there instead of the almost 18 million people living in the Netherlands! On the way to the pizza place I spotted the first wildlife of this trip! And afterwords I took some pictures of the stars!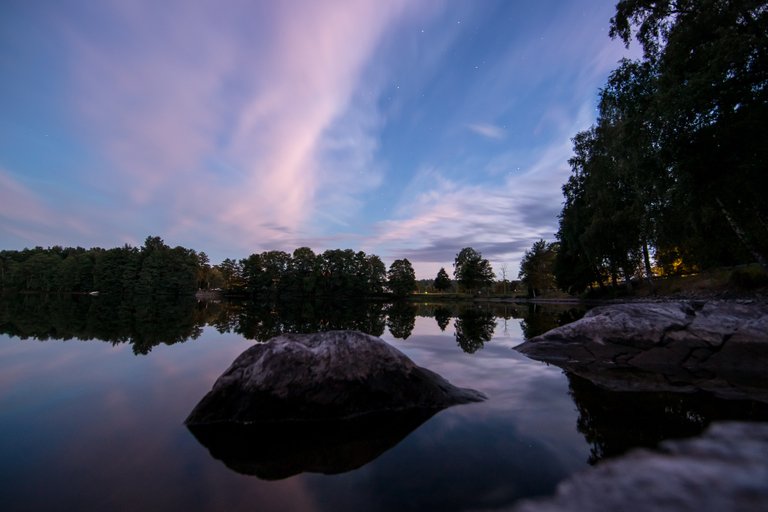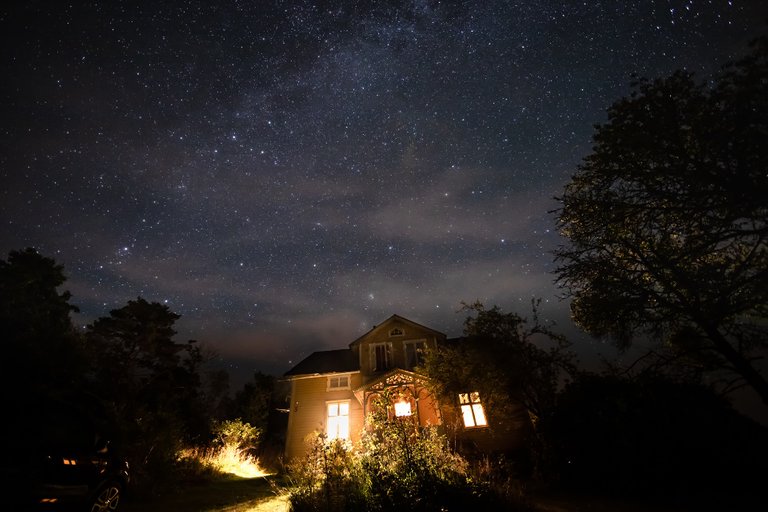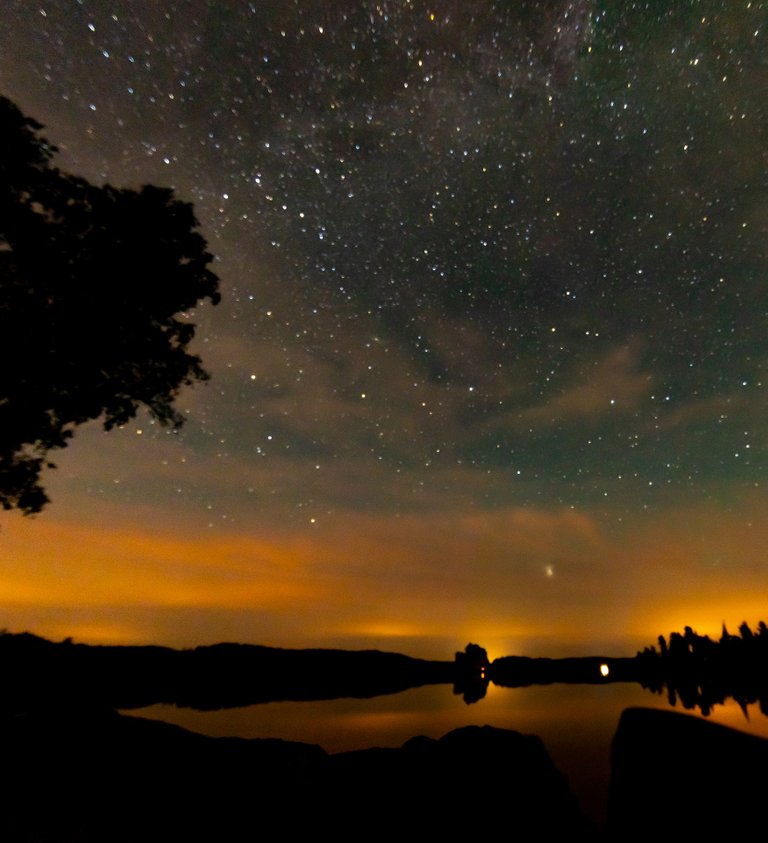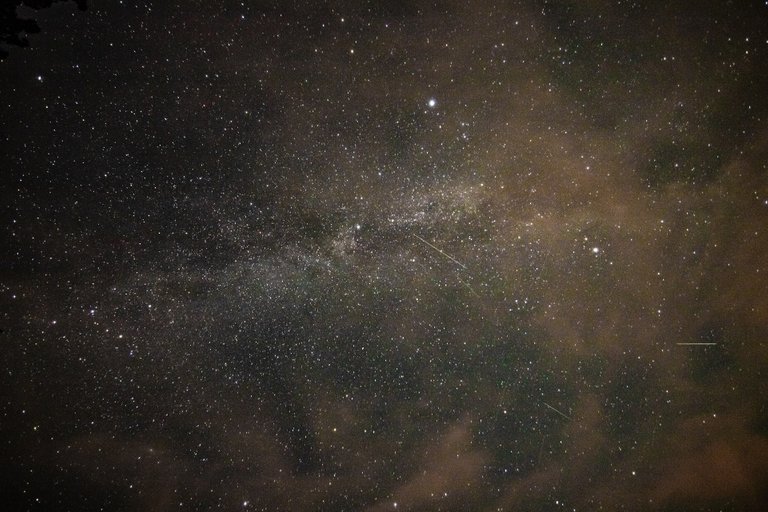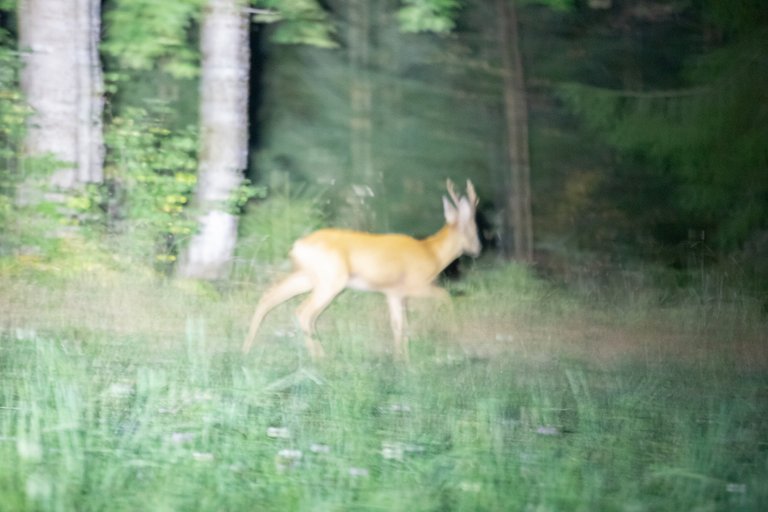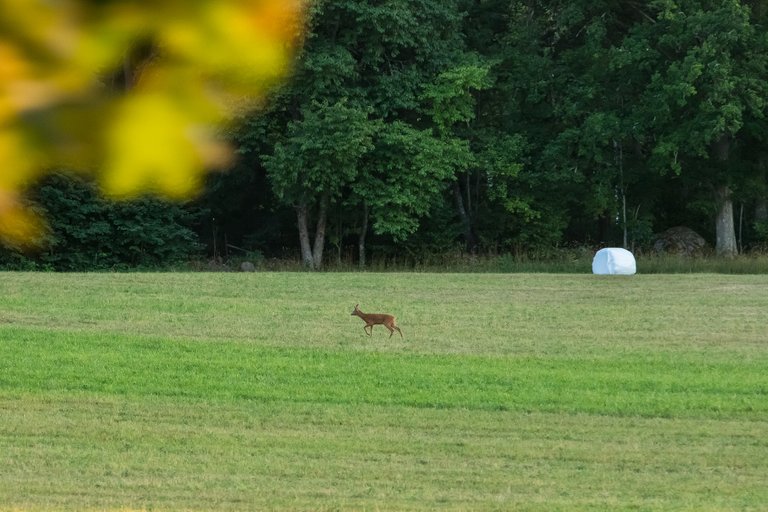 I spend two nights ad my friends house! His parents also came to visit and they needed the parking space for there massive camper! But i wasn't planing to stay long because I wanted to discover the country a bit more! So after breakfast in a nice park I drove of! High on my list of things to see in Sweden was of course an moose! And then all of a sudden this happend!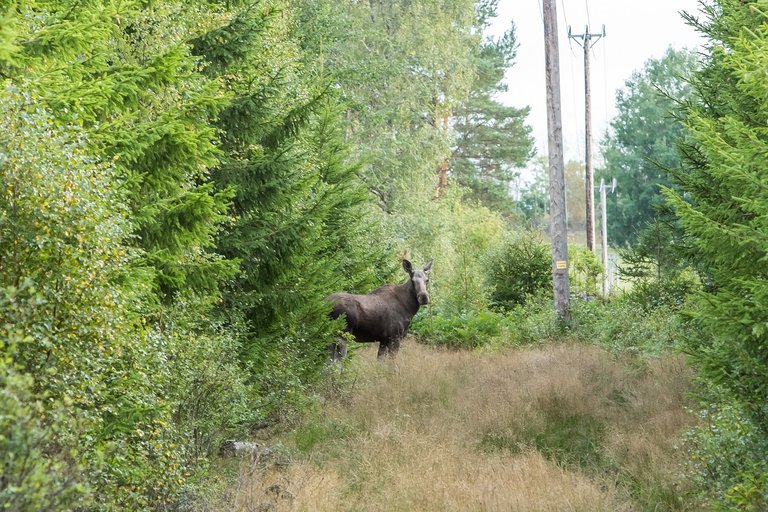 My first Moose! 
That was so cool and this dude was so big! I also saw a lot of cranes birds! They are beautiful to and there sound is awesome!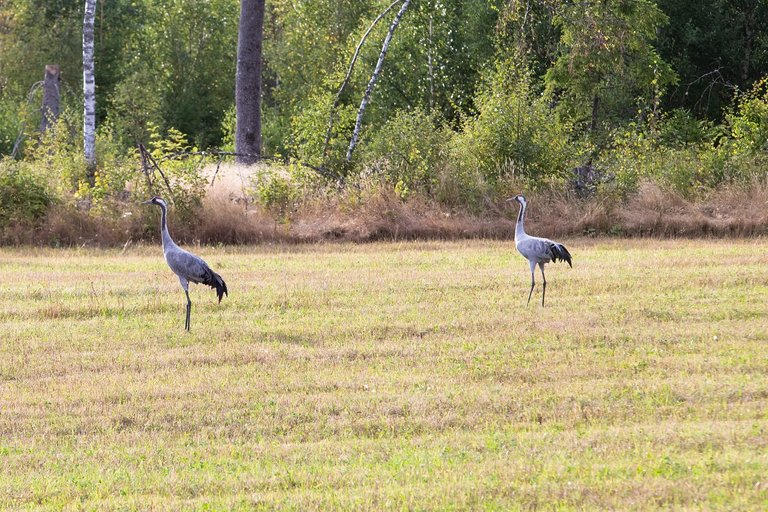 Crane mommy and baby! 
Finlay I found a remote place in the middle of the woods near a little lake! Next to the lake, the local community has build a little house where you could dress in to swimming cloths, there also build different kinds of jetty's were you could dive of and there were places were you could build a fire and have a little barbecue! There was a letter in the cabin that said that the community payed for all this and that they maintained is to! It was free for everybody to use and you also could put up a tent to camp for the night! That was so awesome that they did all that! And the place looked wonderful! here are some pictures I took that evening!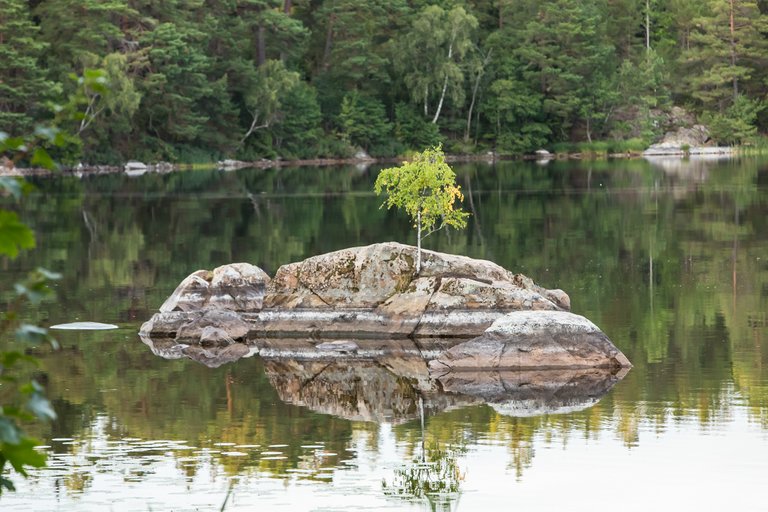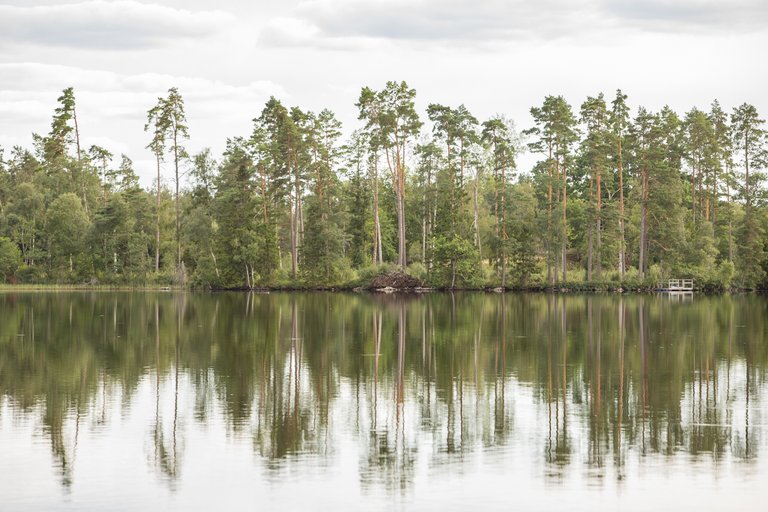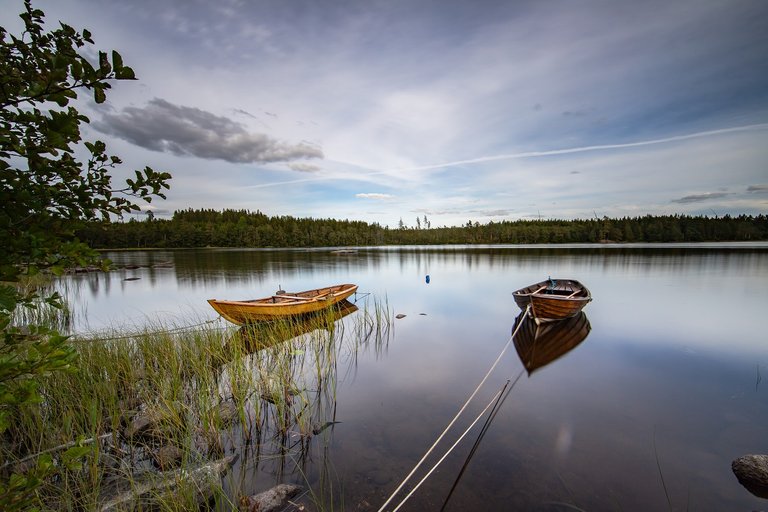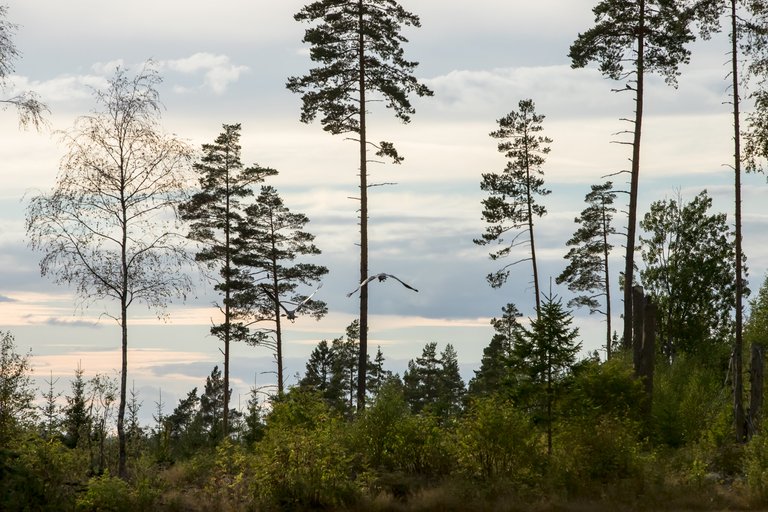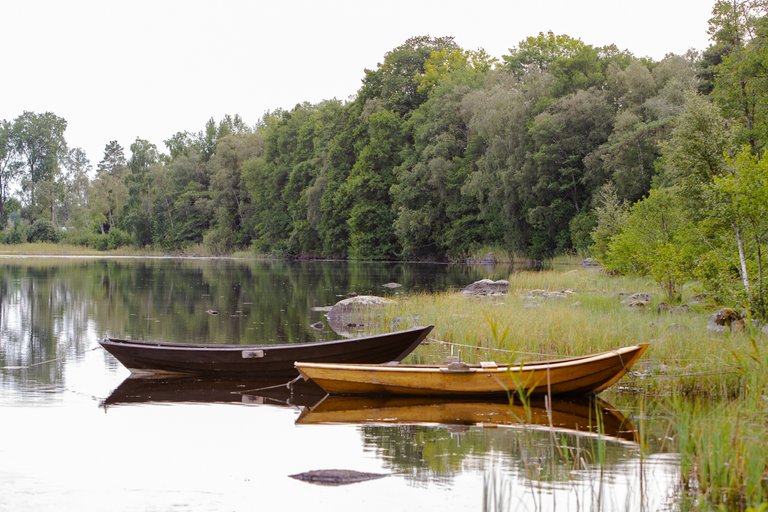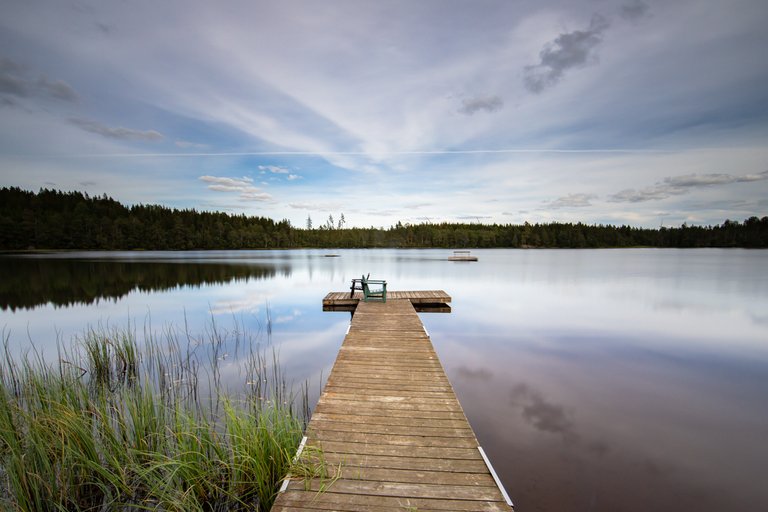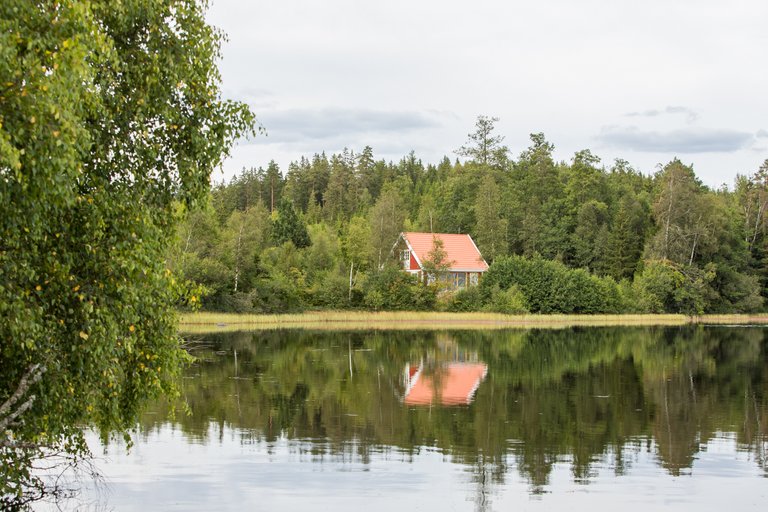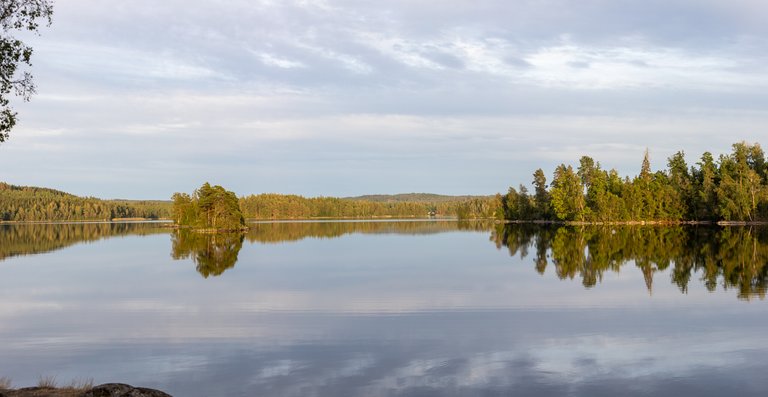 It was just a perfect place for a nice sunrise but those pictures you will see in my next blog! Spoiler, it was stunning! The colors were amazing and there was a little layer of fog drifting above the water! 
---
View this post on TravelFeed for the best experience.
---
---