MY REVIEW ON TRIBE TOKENS:::: NEWBIES INITIATVE TAKS 5
HELLO WONDERFUL HIVERS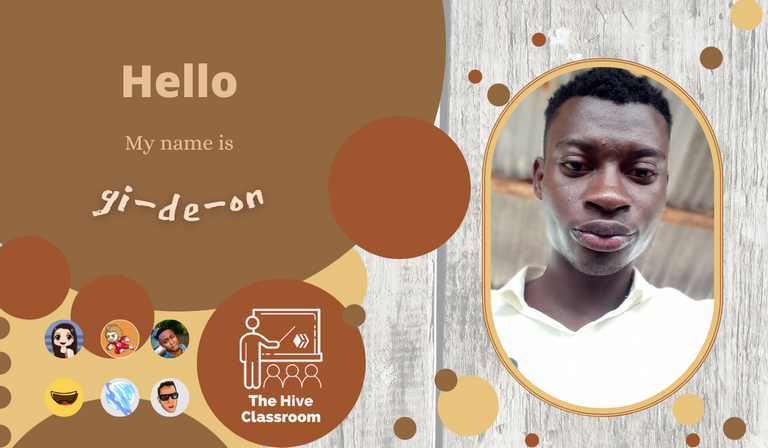 I am glad to be taking part in this newbies initiative task for it is quite educating having to know about how these tokens work. Getting to know about these tribes' tokens is an added advantage to us, I see this as the extra leverage we get from working on the hive blockchain and this simply makes this blockchain very distinct from others.
Getting to know about tokens and how there work at first got me curious to know more and I have been making my own research on them in the little ways I can. It, therefore, makes this task very interesting and more educating for me. For I am therefore given the idea of how these tokens work and how to use their tags based on the kind of content we create.
To the main focus of the day, I will like to jump into answering the asked questions for this initiative task, hence the discussion in the subsequent paragraphs below.


Why do communities create tokens on Hive?
Getting to know about tribe tokens is a very important piece of our blogging journey. Before I go into stating the reasons for the creation of the tribe tokens, I will like to state a brief meaning of the tribe token.
TRIBE TOKEN: They can also be said to be secondary frameworks or protocols which are built on an existing blockchain. Hence, the tribe tokens are, therefore, a great insight to show that cryptocurrency governance can be a decentralized system. Tribe tokens generally are said to promote the decentralization of cryptocurrencies.
Hence, one of the major reasons why Tribe tokens are created is therefore for ` The Reward of communities members on the hive blockchain Content creators in various communities are therefore rewarded with these tokens through the use of their special tags, hence standing as extra leverage for creating original content.
Outside the rewarding of members in various communities, the tribe token simply stands as a Motivating factor to the members of various communities and also stakeholders to giving them the mindset of participating in creating good community value.
Also, stake community tokens simply give such a community and its members who did stake their governance and hence return interest later on for their vested tokens.
---

Explain why the use of tags is very important on Hive
Knowing the various tags being utilized on the blockchain is one thing, but knowing where and when to apply and utilize them is another. Since on the blockchain, the wrong use of tags is considered an offense, it is therefore very important to know how these tags work to avoid falling a victim to wrong tag use.
Hence tag use, therefore, becomes important for it gives users the visibility their post needs and hence creates an audience for the.

Using a specific tag also makes it easy to search and helps an author's post to be found without less stress.

Importantly, tribe tokens are simply earned by the use of some specific tags it, therefore, makes proper use of tags important.
---

List some general tags you know on Hive. Explain the difference between these tags
On the hive blockchain, there are various tags that are being used based on their distinct purposes, below are some of such tags based on the general and specific purpose.
#HIVE TAG: This is simply a general tag says. For me I will recommend this on the introductory post, helps gives a newbie who is making his/her post for the first time more audience. To say it is very easy and comes to mind quickly for those who are just joining the platform and have no ideas about the various tags.
#PROOFOFBRAIN TAG: This can also be classified under a general tag but is mostly specific to a community on the proofofbrain community on the hive blockchain, hence it is a tribe token.

#NEOXIAN TAG: This can also be classified under the general tag but it is also mostly specified to the neoxian community. By using this tag a user gets rewarded with the NEOXANG token.

#WRITTING TAG: For me, this is also a general tag for everything we do here on the blockchain is majorly based on writing so writing therefore becomes a general tag.
---

What are the various ways you can earn tribe tokens on the hive?
The various ways in which tribe tokens can be earned by an author simply are:
The first among them by using the tribe token tag, E.G: LE0, POB, NEOXAG, etc.

After using the tribe tokens tag, another way is by curation. Tribe tokens can be earned by users through them staking the tribe tokens.
---


THANKS FOR READING DEAR FRIENDS
BEST REGARDS, AND DONT FORGET COMMING BACK FOR MORE


---
---