[ENG-ESP] FUNDACOVEN | For a New Headquarter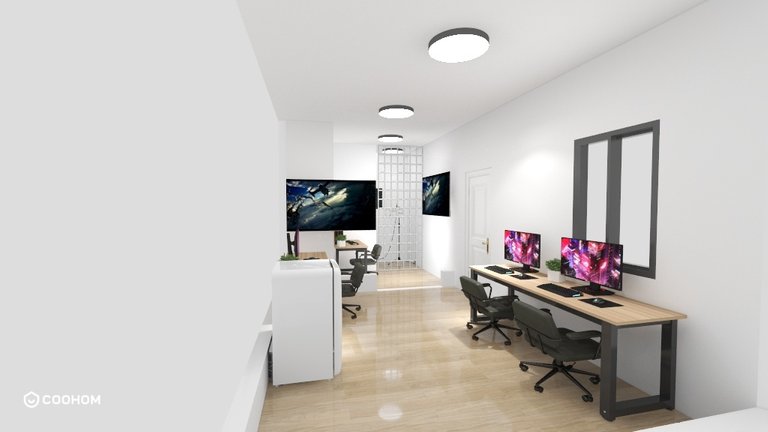 Having a headquarters for a foundation is important for several reasons. Firstly, a headquarters provides a physical space for the foundation to carry out its daily operations. This includes, for example, office space for staff, meeting rooms to hold board meetings, and spaces to store materials, medicines, and other goods of the foundation.
In addition, having a headquarters can be beneficial in improving the visibility and reputation of the foundation. A well-located and well-presented headquarters can provide a more visible and professional presence for the foundation, which can help attract donations and other types of financial support. It can also be helpful in attracting volunteers and collaborators, as it provides a centralized place where they can meet and work together.
On the other hand, having a headquarters can also help the foundation establish a stronger presence in the local community. This can be important if the foundation is involved in projects that require interaction with the community, such as educational programs, community development projects, among others.
---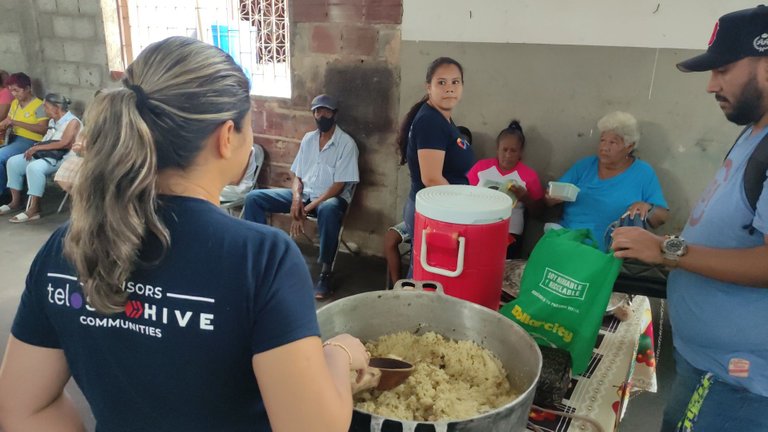 Fundacoven, need for a physical space:
For the last three years, our foundation has been renting a space to carry out our activities. However, due to the high costs in Venezuela, it has become increasingly difficult for us to keep up with rental payments.
For this reason, we have made the decision to seek a long-term solution to have our own space where we can carry out our activities sustainably. To achieve this, we are working on the construction of our own headquarters.
The construction of our headquarters is an exciting and challenging project at the same time. We have had to face several obstacles, from finding a suitable land to raising funds to finance the construction.
We are very motivated and committed to making this project a reality. We have established alliances with different people who provide us with their support and small-scale donations to develop it.
---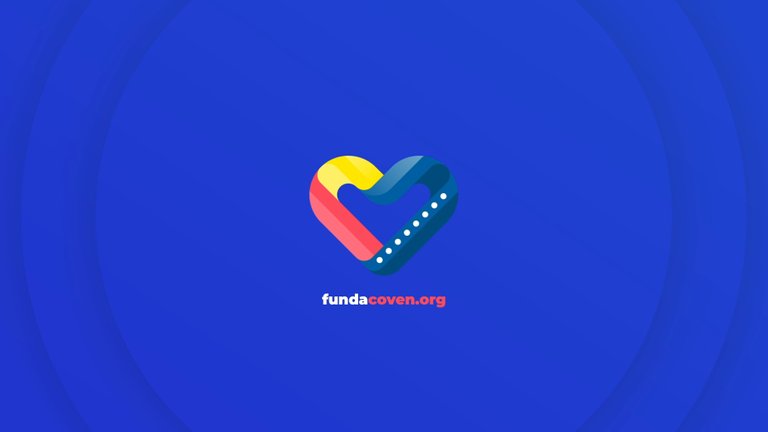 Construction Project for Fundacoven:
Project Title: Construction of the Fundacoven Foundation Headquarters.
Objectives:
Provide a sustainable and efficient space for the foundation's activities.
Improve the visibility and reach of the foundation in the community.
Generate a space where educational, cultural, and community development activities can be carried out.
Project Description:
The project consists of building a headquarters for the foundation.
The land for the construction has already been acquired.
The headquarters will have 2 floors and 24 square meters.
The design includes a general office/meeting room area, a studio, and a storage area.
Timeline:
Design and planning phase: Executed.
Construction phase: In progress.
Estimated completion date: September 2023.
Budget:
Total estimated cost of the project: $3500.
Sources of financing: donations, sponsorships, own funds.
Model: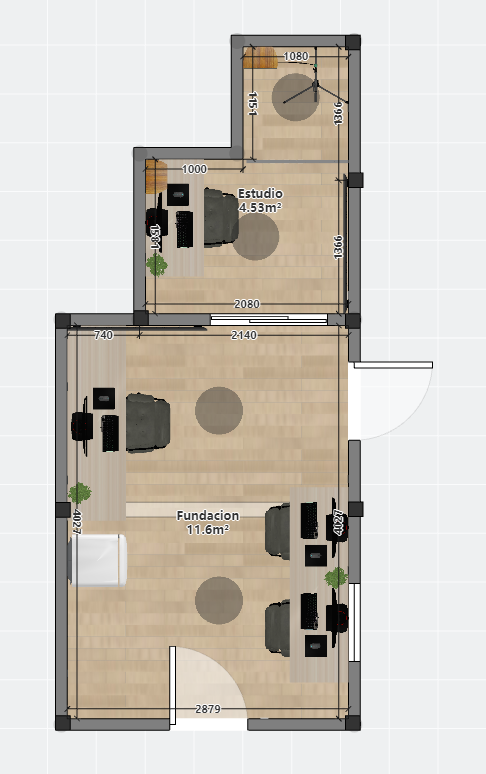 ---
Hive, can help?
We want to involve Hive blockchain in our project to build the foundation's headquarters, due to the support they have provided us as sponsors in the first three years of our existence. We have witnessed how the Hive community has supported numerous social and non-profit projects around the world, and we are grateful for the support they have given us.
Building a headquarters is an important and costly task, which is why we are seeking the support of sponsors and collaborators to make our project a reality. We are confident that the Hive community, with its innovative vision and commitment to blockchain technology, can provide us with the support we need to build our headquarters and continue providing services and assistance to our community.
Hive's support in our early years was vital to our foundation, and we are grateful for their help in the past. We would like to count on their support once again in this construction project, and we are open to exploring collaboration and sponsorship opportunities to carry out this important project. Together we can make a difference in our community and build a better future for all.
---
Thank you for everything:
We say goodbye as a foundation, grateful for the time you have given us to read about our headquarters construction project and the support we have received from the Hive community. We are excited about this new project and the opportunity to continue providing services to our community.
If you have liked our project, we invite you to share it with your friends and family, as well as to spread this information on your social networks. Every support and dissemination is important to us and helps us to move forward in our work.
Thank you again for your interest in and support of our foundation. Together we can build a better future for our community.
---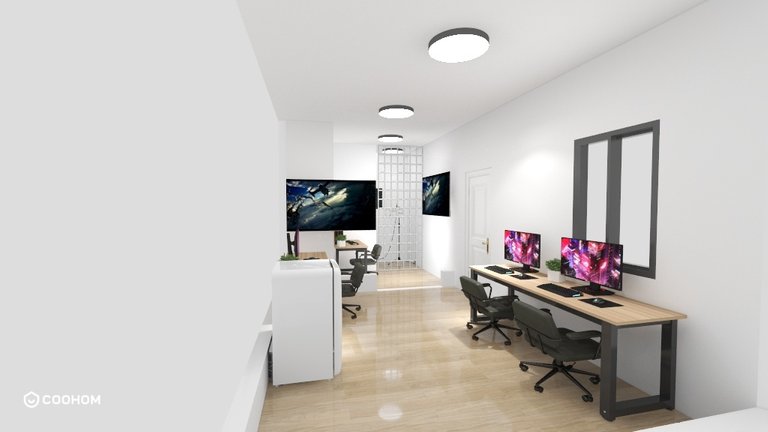 ESP:
Tener una sede para una fundación es importante por varias razones. En primer lugar, la sede proporciona un espacio físico para que la fundación pueda llevar a cabo sus operaciones diarias. Esto incluye, por ejemplo, espacio de oficina para el personal, salas de reuniones para llevar a cabo juntas directivas y espacios para almacenar los materiales, medicinas y demás bienes de la fundación.
Además, tener una sede puede ser beneficioso para mejorar la visibilidad y la reputación de la fundación. Una sede bien ubicada y con una buena presentación puede proporcionar una presencia más visible y profesional para la fundación, lo que puede ayudar a atraer donaciones y otros tipos de apoyo financiero. También puede ser útil para atraer voluntarios y colaboradores, ya que proporciona un lugar centralizado donde pueden reunirse y colaborar.
Por otro lado, tener una sede también puede ayudar a la fundación a establecer una presencia más sólida en la comunidad local. Esto puede ser importante si la fundación está involucrada en proyectos que requieren interacción con la comunidad, como por ejemplo programas educativos, proyectos de desarrollo comunitario, entre otros.
---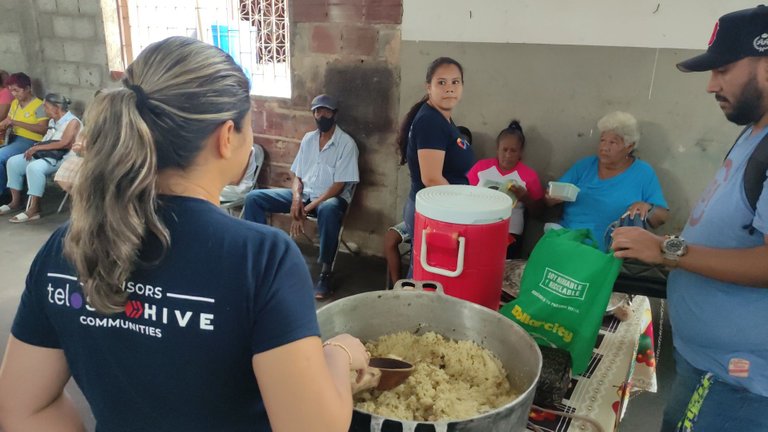 Fundacoven, necesidad de un espacio físico:
Durante los últimos tres años, nuestra fundación ha estado alquilando un espacio para llevar a cabo nuestras actividades. Sin embargo, debido a los altos costos en Venezuela, nos ha resultado cada vez más difícil mantenernos al día con los pagos de alquiler.
Por esta razón, hemos tomado la decisión de buscar una solución a largo plazo para tener un espacio propio donde podamos llevar a cabo nuestras actividades de manera sostenible. Para lograr esto, estamos trabajando en la construcción de nuestra propia sede.
La construcción de nuestra sede es un proyecto emocionante y desafiante al mismo tiempo. Hemos tenido que enfrentar varios obstáculos, desde la búsqueda de un terreno adecuado hasta la recaudación de fondos para financiar la construcción.
Estamos muy motivados y comprometidos en hacer realidad este proyecto. Hemos establecido alianzas con diferentes personas que nos brindan su apoyo y donativos a pequeña escala para ir desarrollándolo.
---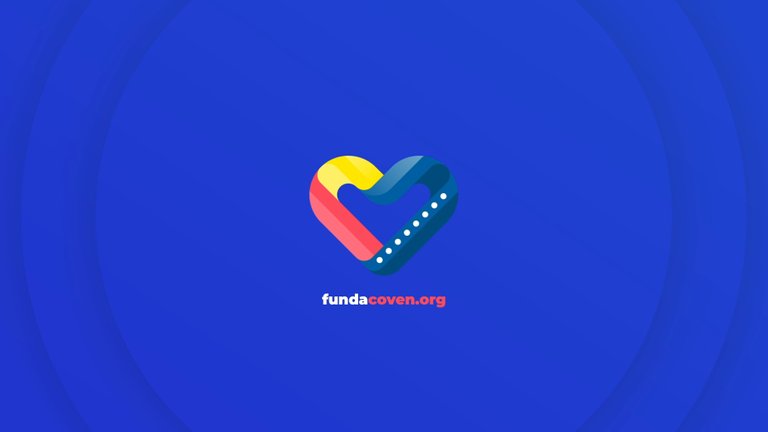 Proyecto de construcción de Fundacoven:
Título del proyecto: Construcción de la Sede de la Fundación Fundacoven.
Objetivos:
Proporcionar un espacio sostenible y eficiente para las actividades de la fundación.
Mejorar la visibilidad y el alcance de la fundación en la comunidad.
Generar un espacio donde se puedan llevar a cabo actividades educativas, culturales y de desarrollo comunitario.
Descripción del proyecto:
El proyecto consiste en la construcción de una sede para la fundación.
El terreno para la construcción ya ha sido adquirido.
La sede tendrá 2 pisos y 24 metros cuadrados.
El diseño incluye un area general de oficina/salon de reuniones, un estudio y un area de deposito.
Cronograma:
Fase de diseño y planificación: Ejecutada.
Fase de construcción: En progreso.
Fecha estimada de finalización: Septiembre de 2023.
Presupuesto:
Costo total estimado del proyecto: $3500.
Fuentes de financiamiento: donaciones, patrocinios, fondos propios.
Modelo: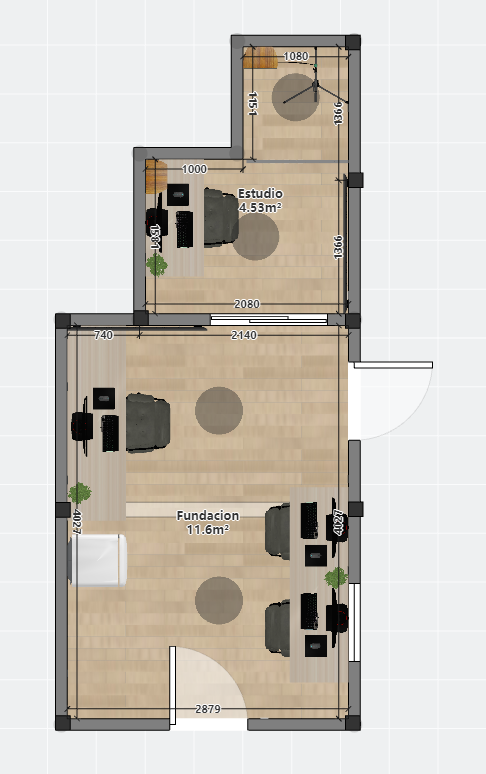 ---
Hive ¿puede ayudar?
Queremos involucrar a Hive blockchain en nuestro proyecto de construcción de la sede de la fundación por el apoyo que nos han brindado como sponsors en los primeros tres años de nuestra existencia. Hemos sido testigos de cómo la comunidad de Hive ha apoyado a numerosos proyectos sociales y sin fines de lucro en todo el mundo, y estamos agradecidos por el apoyo que nos han brindado.
La construcción de una sede es una tarea importante y costosa, y es por eso que estamos buscando el apoyo de sponsors y colaboradores para hacer realidad nuestro proyecto. Estamos seguros de que la comunidad de Hive, con su visión innovadora y su compromiso con la tecnología blockchain, puede brindarnos el apoyo que necesitamos para construir nuestra sede y así continuar brindando servicios y ayuda a nuestra comunidad.
El apoyo de Hive en nuestros primeros años fue vital para nuestra fundación, y estamos agradecidos por su ayuda en el pasado. Nos gustaría contar con su apoyo una vez más en este proyecto de construcción, y estamos abiertos a explorar oportunidades de colaboración y patrocinio para llevar a cabo este importante proyecto. Juntos podemos hacer una diferencia en nuestra comunidad y construir un futuro mejor para todos.
---
Gracias por todo:
Nos despedimos como fundación, agradecidos por el tiempo que nos has brindado al leer sobre nuestro proyecto de construcción de la sede y el apoyo que hemos recibido de la comunidad de Hive. Estamos emocionados por este nuevo proyecto y por la oportunidad de continuar brindando servicios a nuestra comunidad.
Si te ha gustado nuestro proyecto, te invitamos a compartirlo con tus amigos y familiares, así como a difundir esta información en tus redes sociales. Cada apoyo y difusión es importante para nosotros y nos ayuda a seguir adelante en nuestra labor.
Gracias nuevamente por su interés y apoyo a nuestra fundación. Juntos podemos construir un futuro mejor para nuestra comunidad.
---
Donation ways:
Cuenta Bancaria: Banco Nacional de Credito.
N°C: 0191 0098 7421 9825 9458.
Rif: J-501353433.
Name: Fundación coven.

Wallets Blockchain:
HIVE: fundacoven
TLOS/EOS: fundacoventl
TRX/USDT ERC20: TMA18Sy2FAmCPmTp7jkutyVRpBR6KsUfuz
BNB BEP20: 0xba324b62c8afb1538c89fab482a17b6d8c7f7f1b
---
---