De nuevo a la montaña. Sesión de fotos en Quebrada Quintero 🌄Back to the mountain. Photo session in Quebrada Quintero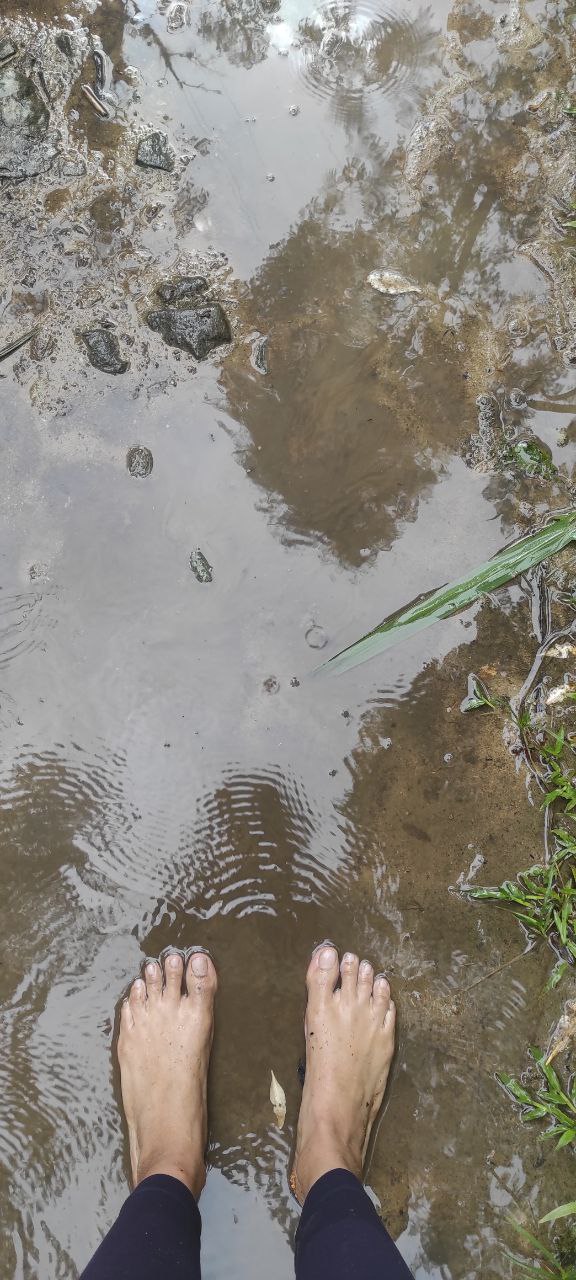 Saludos a toda la comunidad de Hive, subir a la montaña siempre será una actividad mágica y placentera. Al igual que la vez pasada que compartí con ustedes, subimos nuevamente a Quebrada Quintero, la diferencia fue que está vez nos agarró un chaparrón de agua.
Greetings to all the Hive community, climbing the mountain will always be a magical and pleasurable activity. Just like the last time I shared with you, we climbed Quebrada Quintero again, the difference was that this time we were caught in a downpour of water.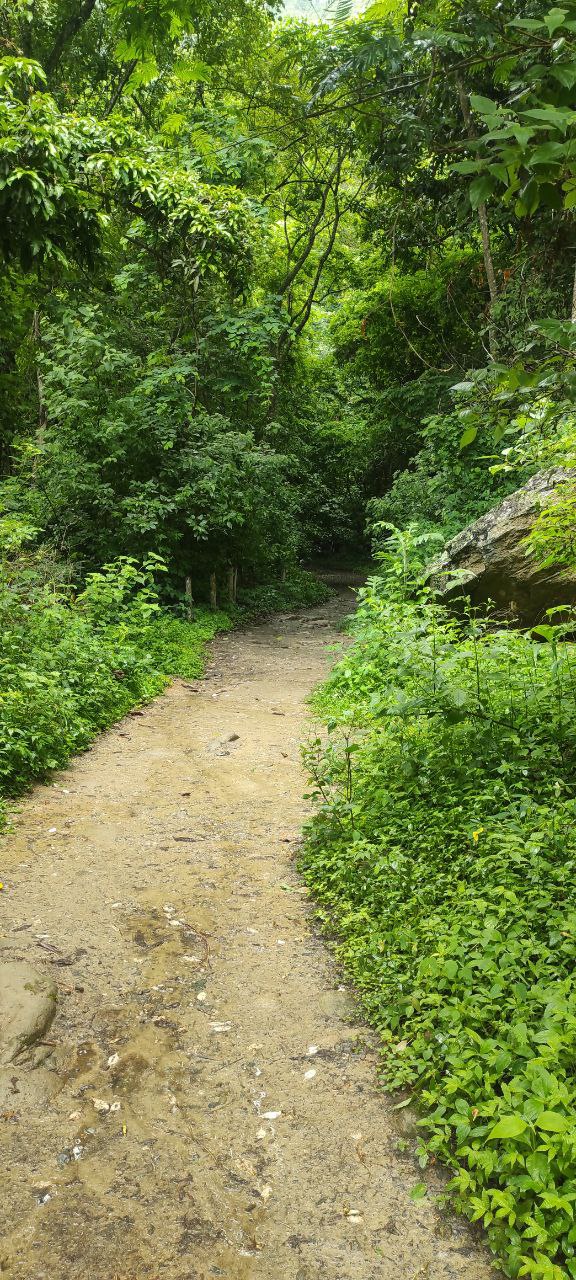 Subimos con el sol radiante y en pocos minutos ya todo estaba estaba en lodado. Y por supuesto mu hijo lo disfruto mucho.
We went up with the sun shining and in a few minutes everything was in mud. And of course my son enjoyed it very much.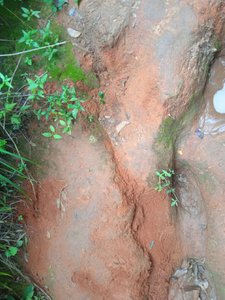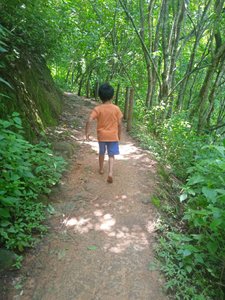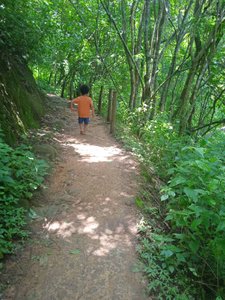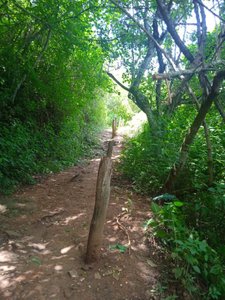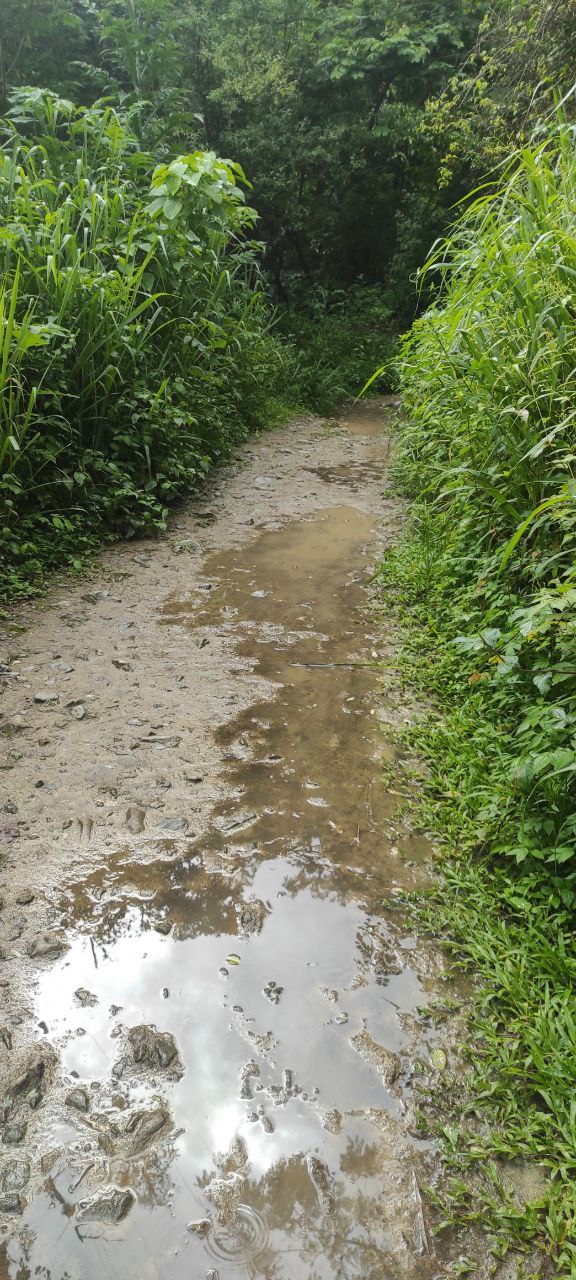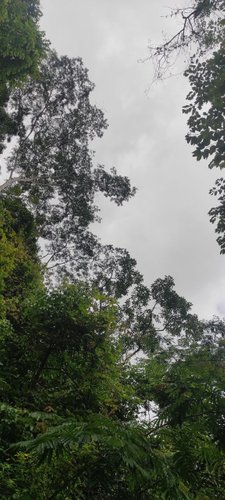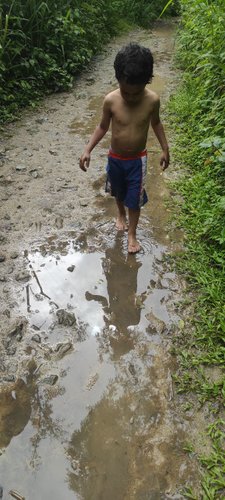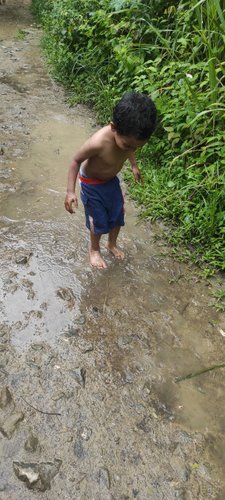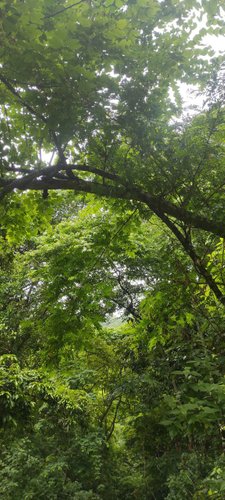 Uno de mis acompañantes incondicionales en modo salvaje.
One of my unconditional companions in wild mode.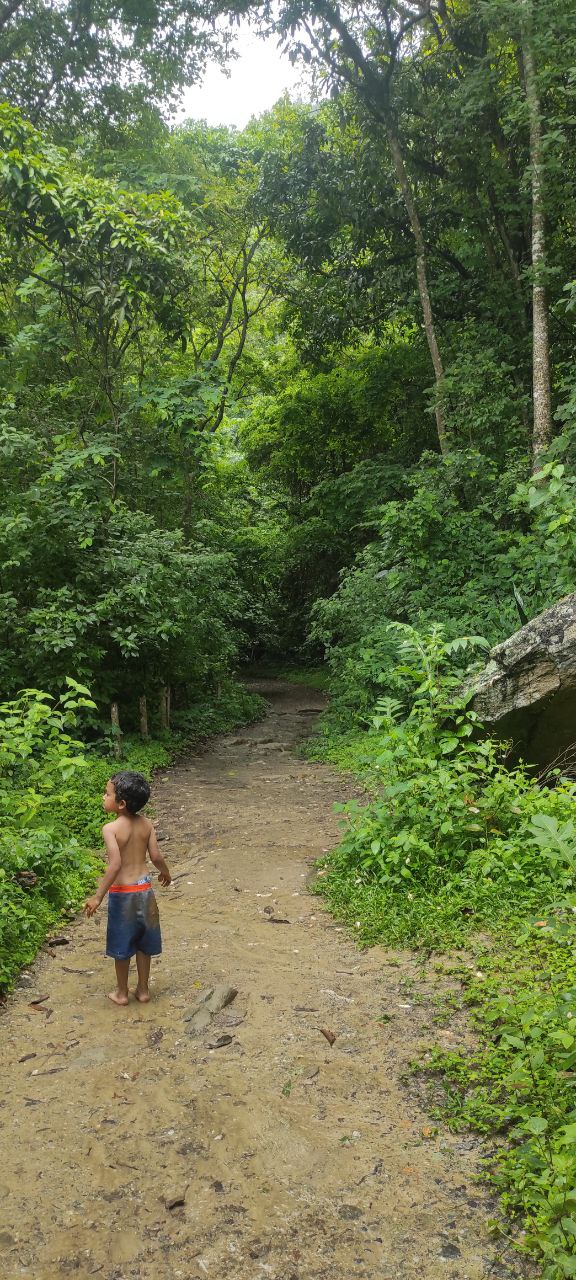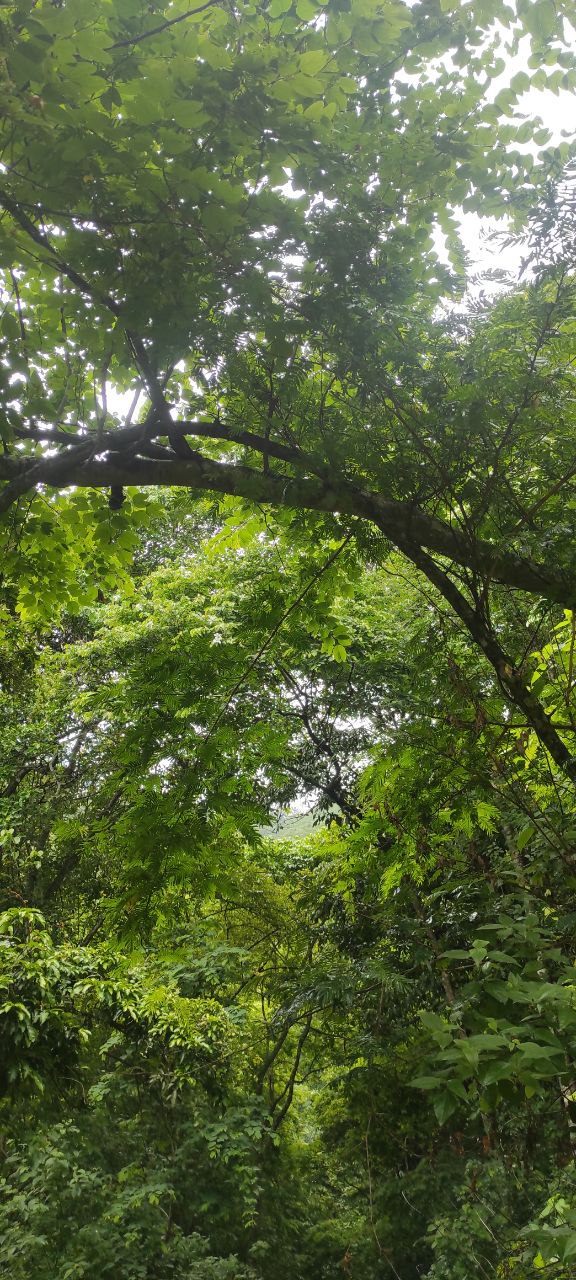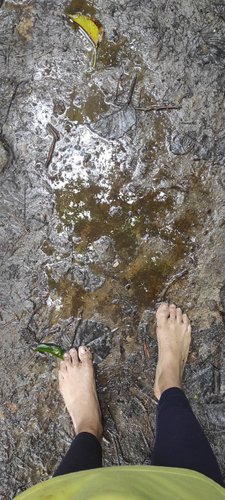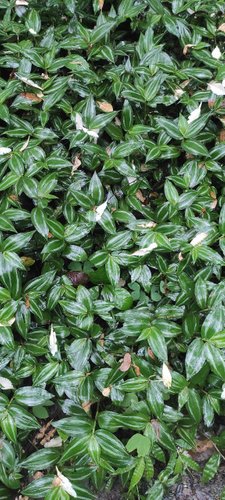 Una de las cosas que siempre hago para subir a la montaña es quitarme los zapatos para sentir la tierra, aunque puede ser luego un poco doloroso, es muy revitalizador. 👣
One of the things I always do to climb the mountain is to take off my shoes to feel the earth, although it can be a little painful afterwards, it is very revitalizing.👣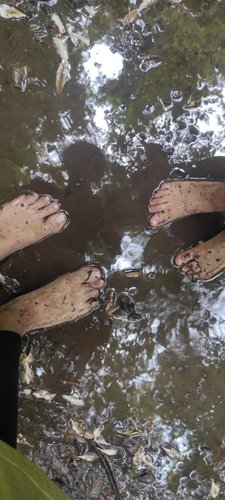 Es bueno en nuestras vidas agregar concientemente momentos incómodos, retadores, para fortalecer el alma, el cuerpo y la mente, subí a la montaña para seguir con mi rutina de conciliación con el frío y lo he logrado poco a poco, qué mejor que esta cascada para hacerlo.
It is good in our lives to consciously add uncomfortable, challenging moments to strengthen the soul, body and mind. I went up to continue with my routine of reconciliation with the cold and I have achieved it little by little, what better than this waterfall to do it.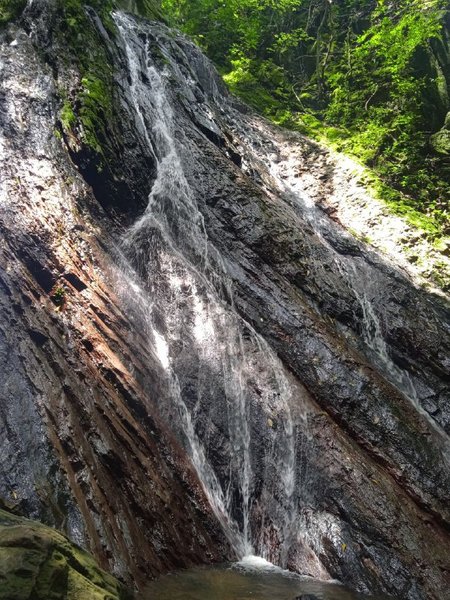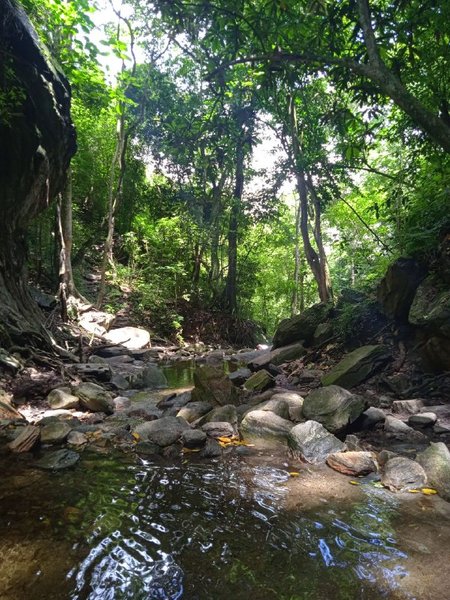 ---
All the content of my posts (illustrations, writing, photographs and video) are my own.
Todo el contenido de mis post (ilustraciones, escrito, fotografías y video) son de mi autoría.
If you liked my post support me with an upvote 🔼 and if you want you can also follow me 🤝To find out more about my artistic work, look for me as @fulani on Hive.blog.
Si te gustó mi publicación apóyame con un upvote y si quieres también puedes seguirme.
---

Si todavía no tienes cuenta en Hive y quieres monetizar tus contenidos
sigue este link para registrarte ✅
If you don't have a Hive account yet and want to monetize your content
follow this link to register
Regístrate en HIVE

---
Para conocer más de mi trabajo puedes visitar mis redes sociales:

Arte Fulani
Fulani

artefulani.blogspot.com
⭐⭐!Hasta el próximo post!⭐ !See you later!⭐⭐

Si quieres ver más de mi trabajo puedes visitar mis redes sociales
If you want to see more of my work you can visit my social networks:

Arte Fulani
Fulani

artefulani.blogspot.com

💙!Hasta el próximo post!💚 !See you later!💙
---
---