[ENG-ESP] PORTRAIT DRAWING WITH COLORED PENCILS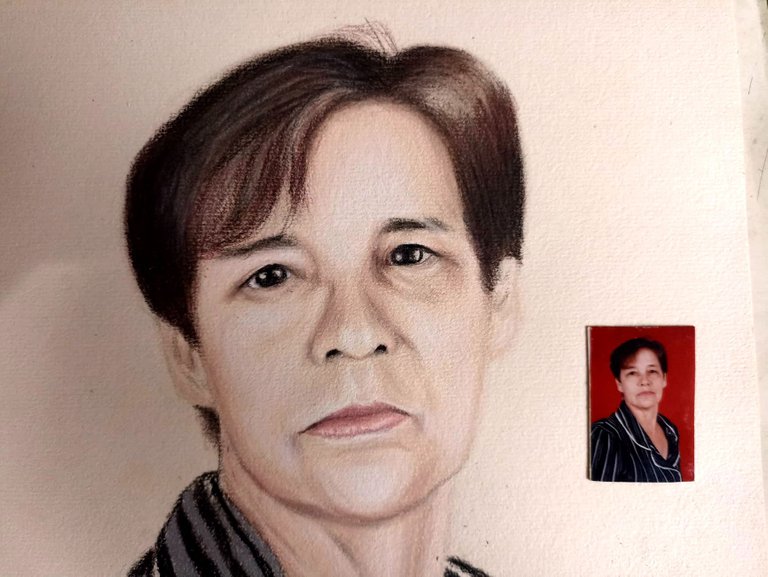 Hello dear friends cartoonists and illustrators, I want to share another portrait that was commissioned by a person, it is the mother of a friend, she gave me a pocket photograph to make it on a larger sheet of paper. The drawing is made on Fabriano cardboard which is often used for watercolors and I really like using it to paint with colored pencils. I hope you like it.
Hola queridos amigos dibujantes e ilustradores, quiero compartir otro retrato que fue encargado por una persona, se trata de la madre de un amigo, me dio una fotografía de bolsillo para que la hiciera en una hoja de papel más grande. El dibujo está hecho en cartulina Fabriano que suele usarse para acuarelas y me gusta mucho usarla para pintar con lápices de colores. Espero les guste.

PROCESS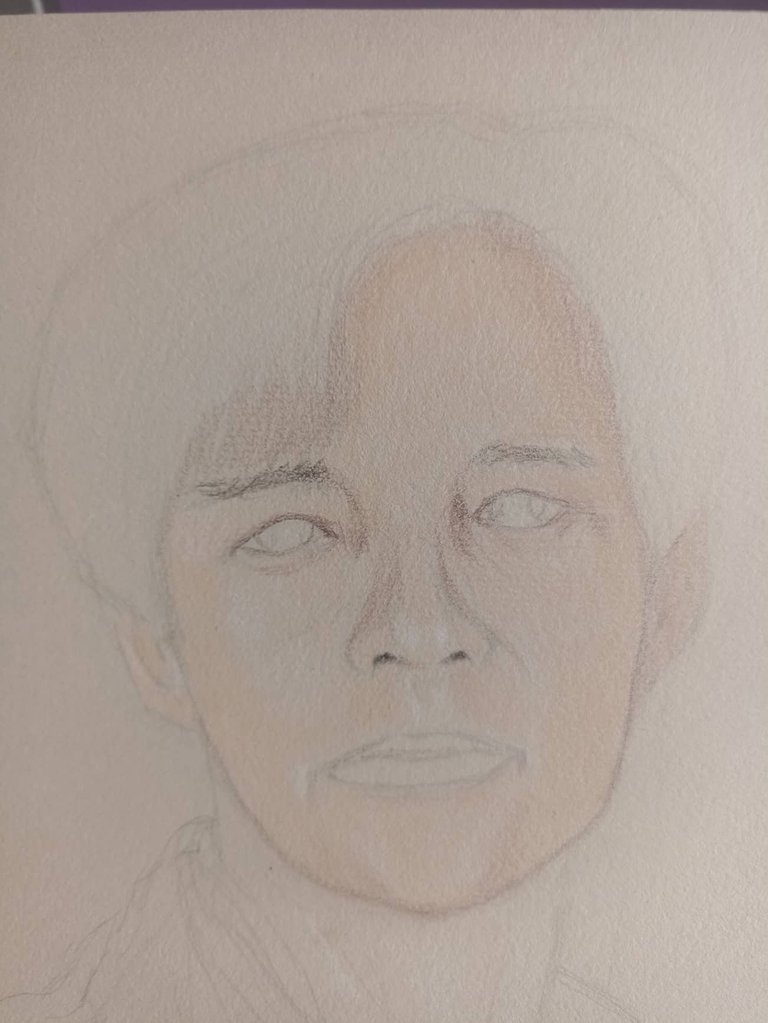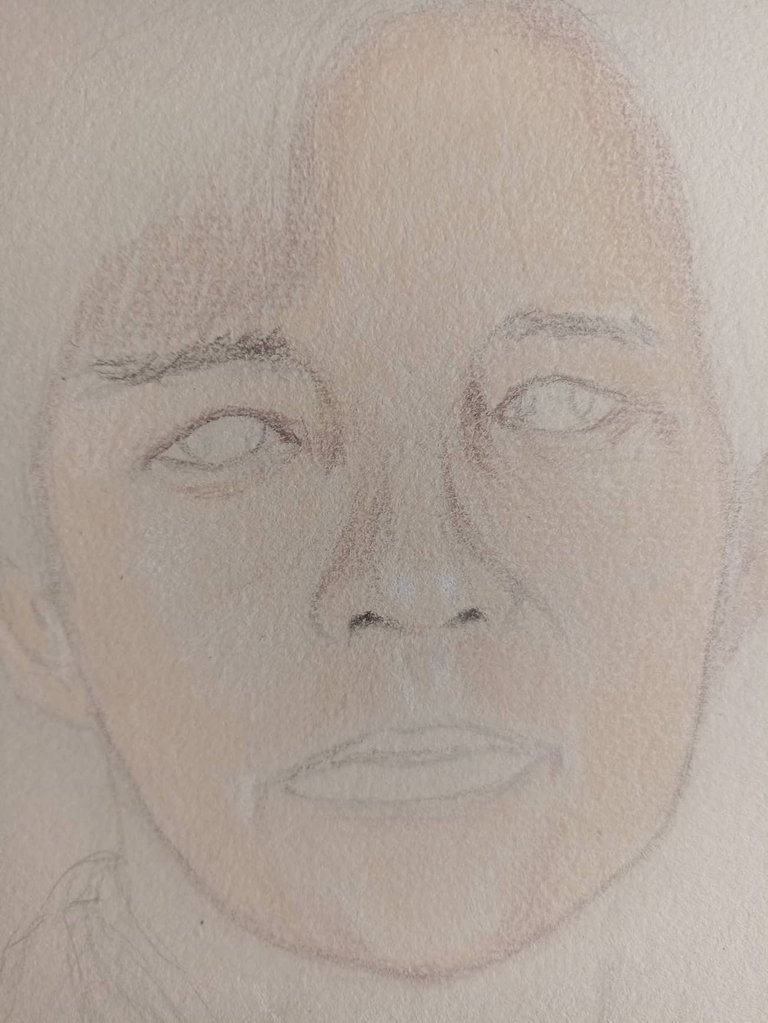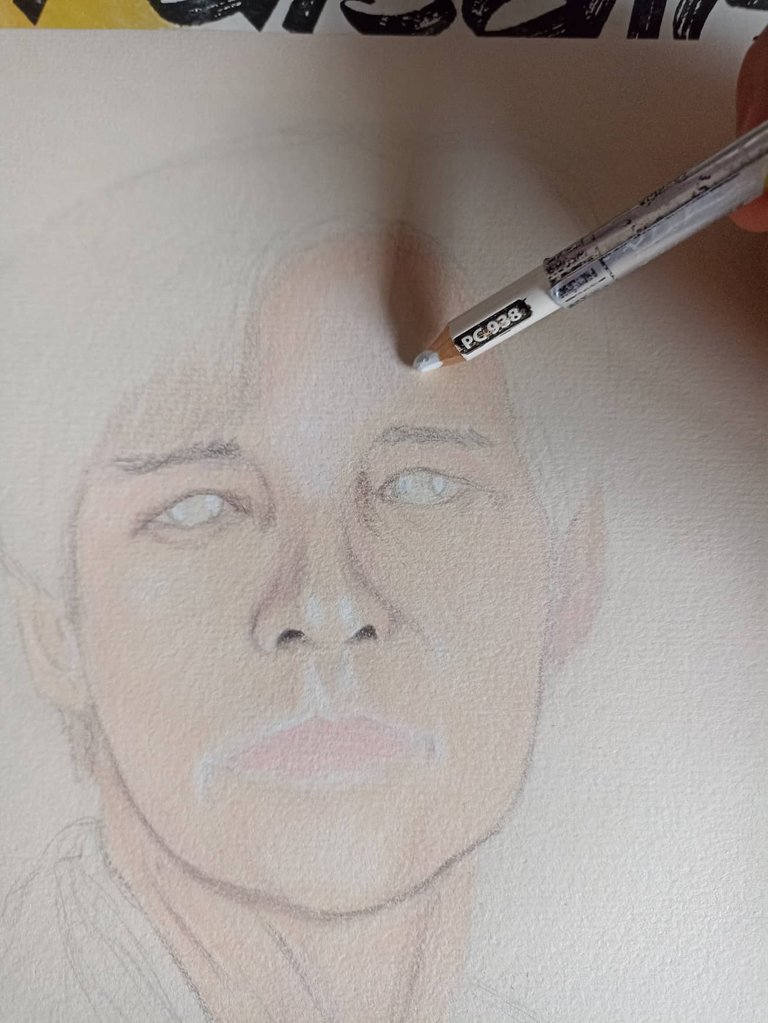 The drawing began by making a simple sketch of all the parts of the face, and then I began to paint with the colors for the skin, I used the lighter colors varying from soft pastels to soft pink colors. For the illuminated parts of the face I used white, which can be seen in the photograph, it was difficult to capture the entire face due to the small size of the photo.
El dibujo lo comence haciendo un boceto sencillo de todas las partes del rostro, y después comence a pintar con los colorespara la piel, utilicé los colores más claros variando desde pasteles suaves hasta colores rosados tambien suaves. Para las partes iluminadas del rostro utilicé color blanco, que puede apreciarse en la fotografía, fue dificil captar la totalidad del rostro por lo pequeña de la foto.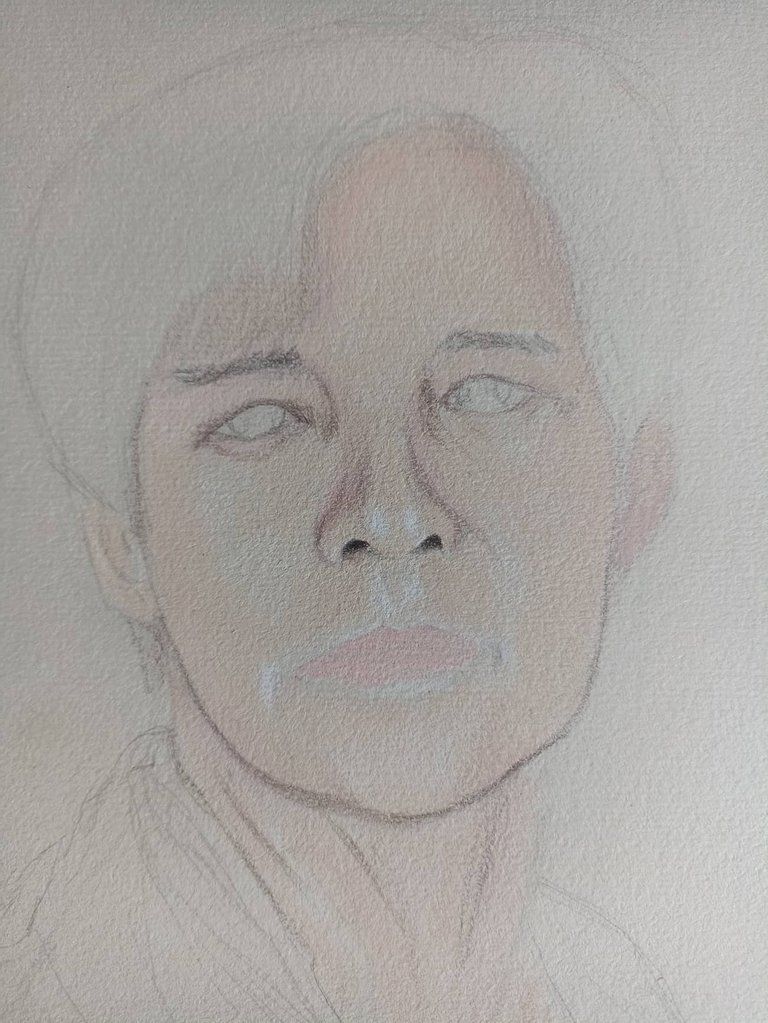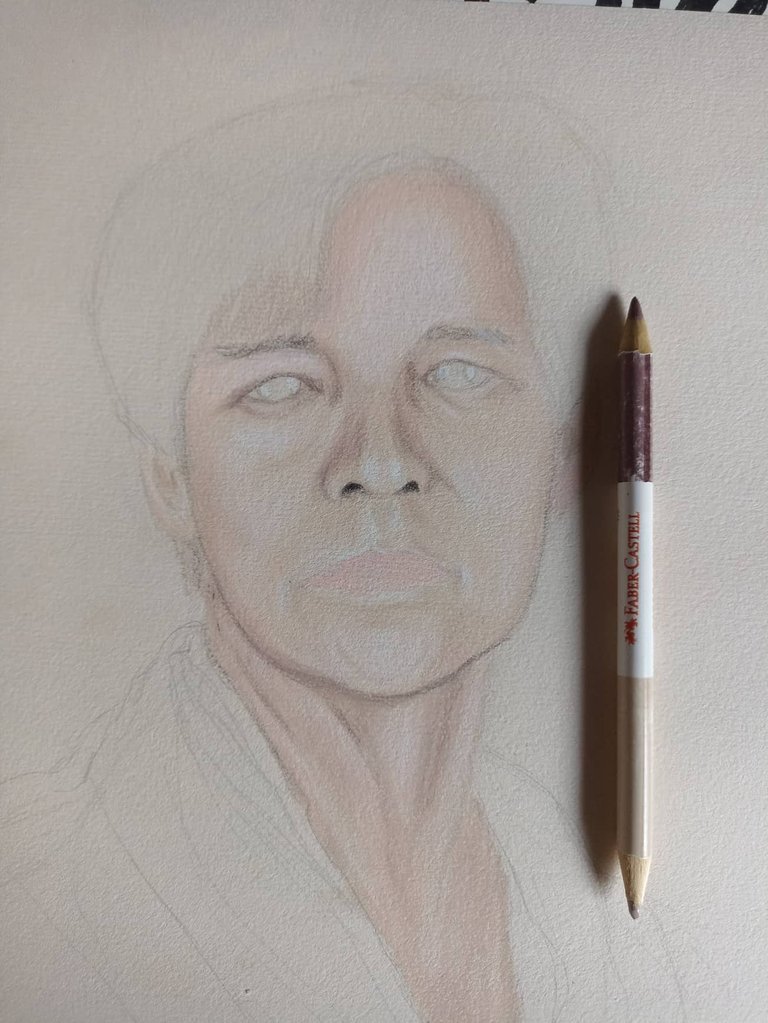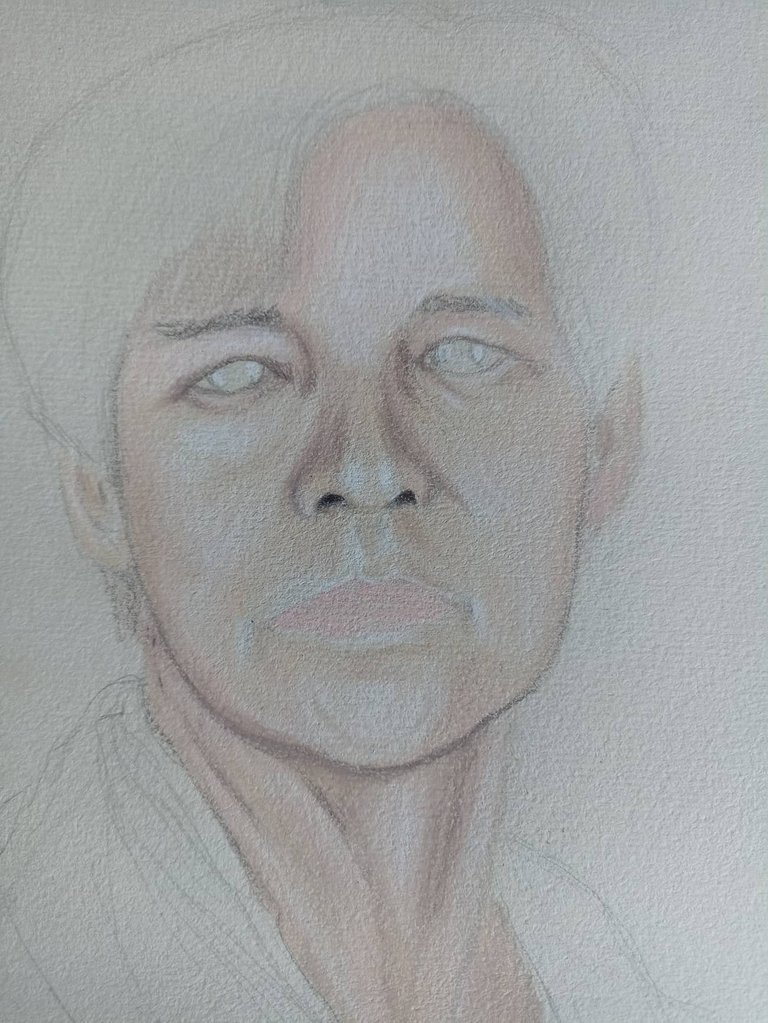 Then I paid more attention to the line of expression of the face and with slightly darker colors I made the strokes and outlines, for example the eyes, the nose and the lips, as well as the contour of the face. With this range of colors and in contrast to the previous light colors, the dimensions of the face can be given volume. Little by little it will take shape with a realistic appearance on the skin.
Luego puse mas atención en la linea de expresion del rostro y con colores un poco más oscuro fue haciendo los trazos y delineados, por ejemplo los ojos la nariz y los labios, así también el contorno del rostro. Con esta gama de colores y en contraste con los colores claros anteriores se le puede dar volumen a las dimensiones del rostro. Poco a poco va a tomando forma con un aspecto realista en la piel.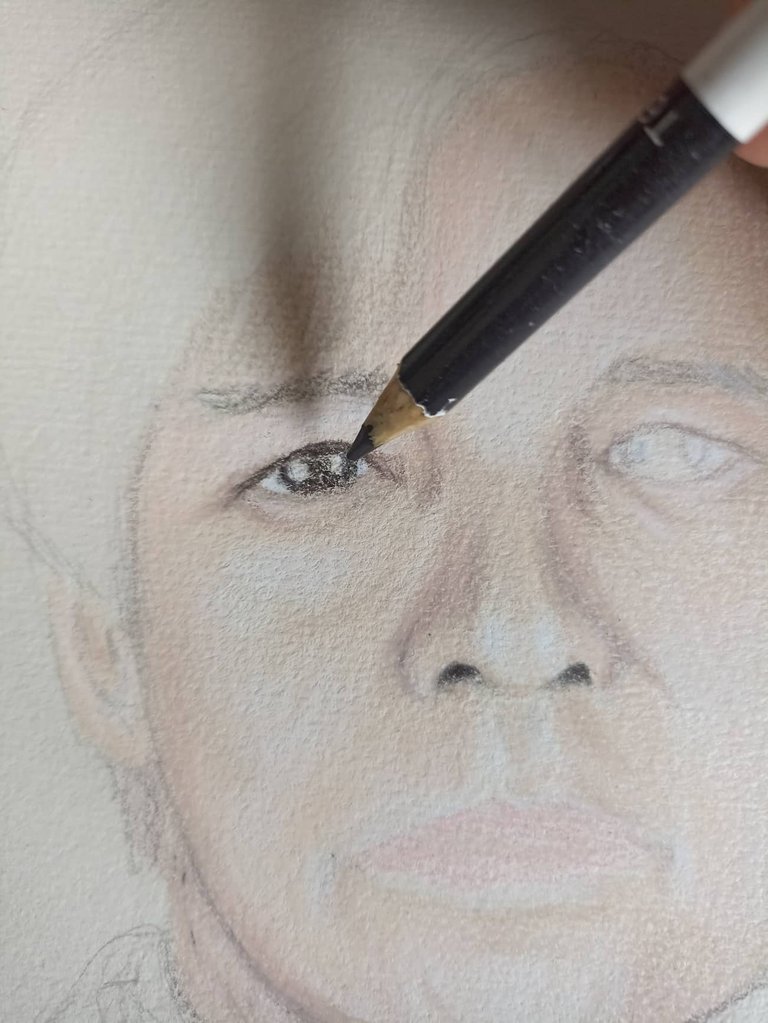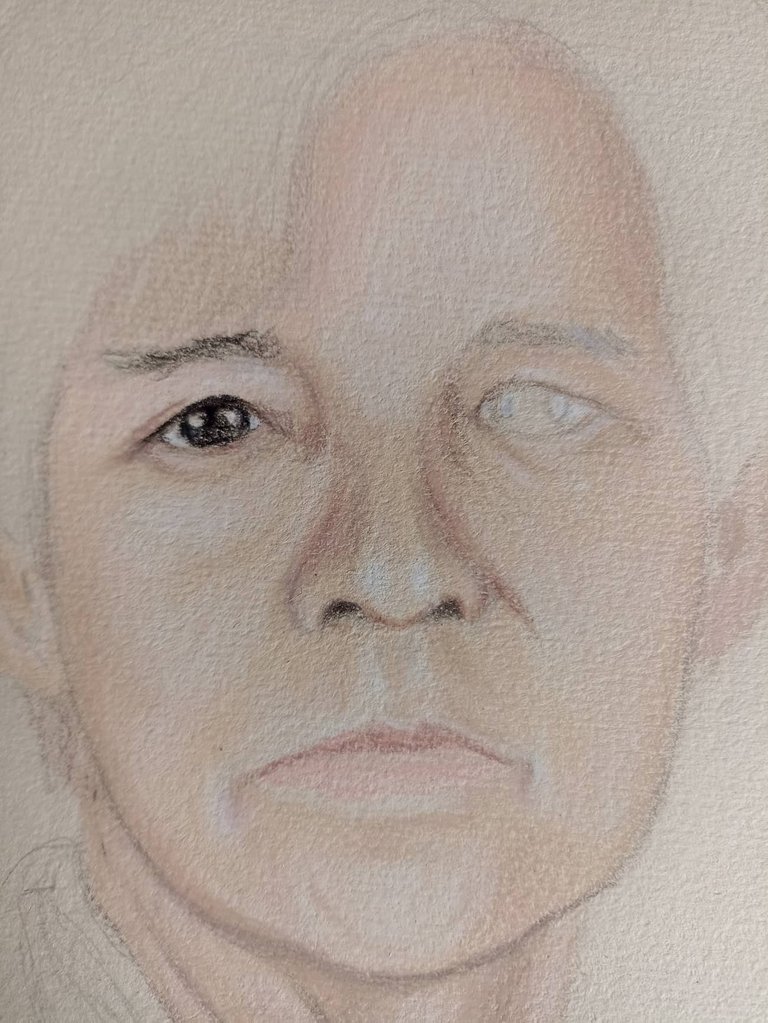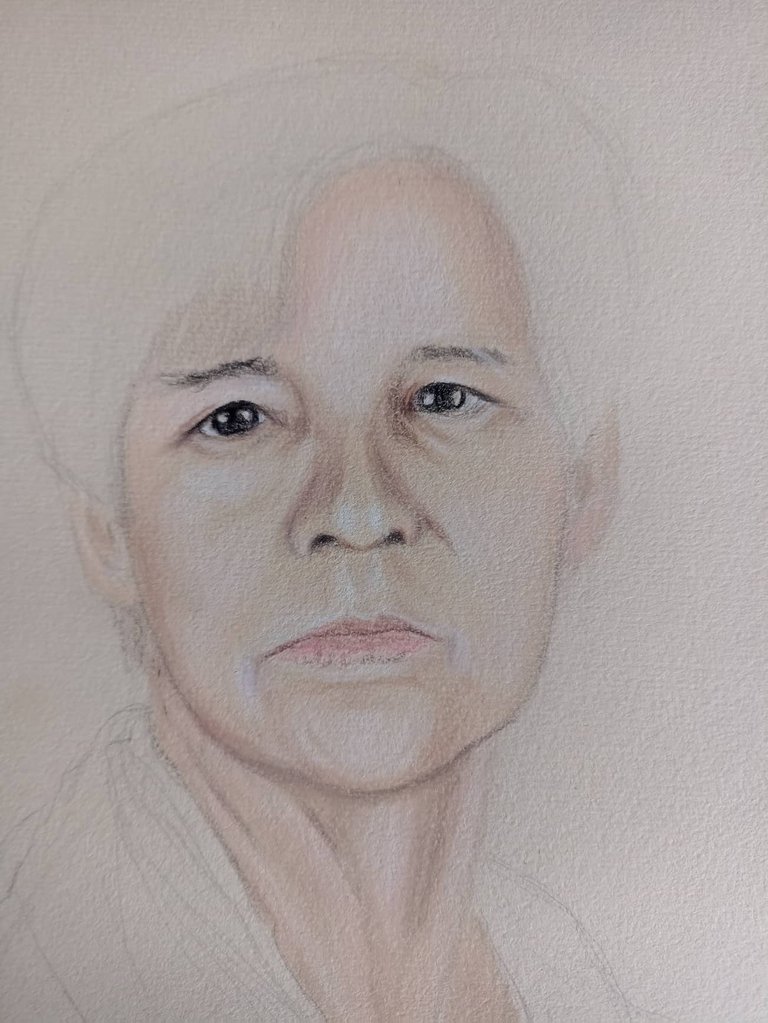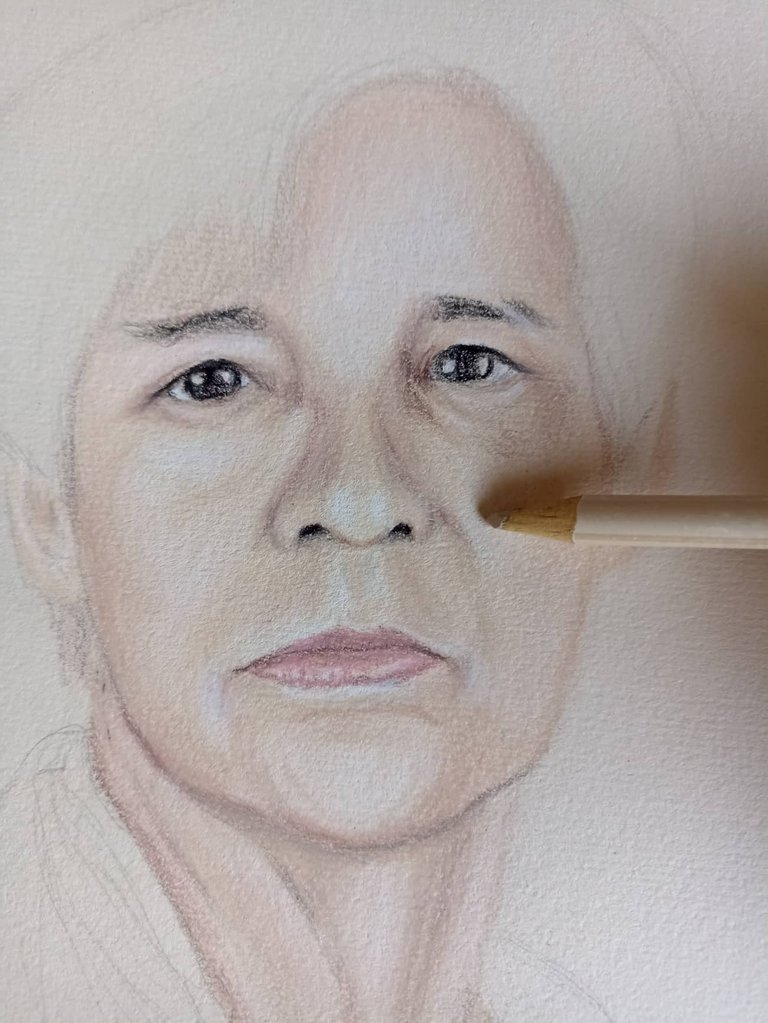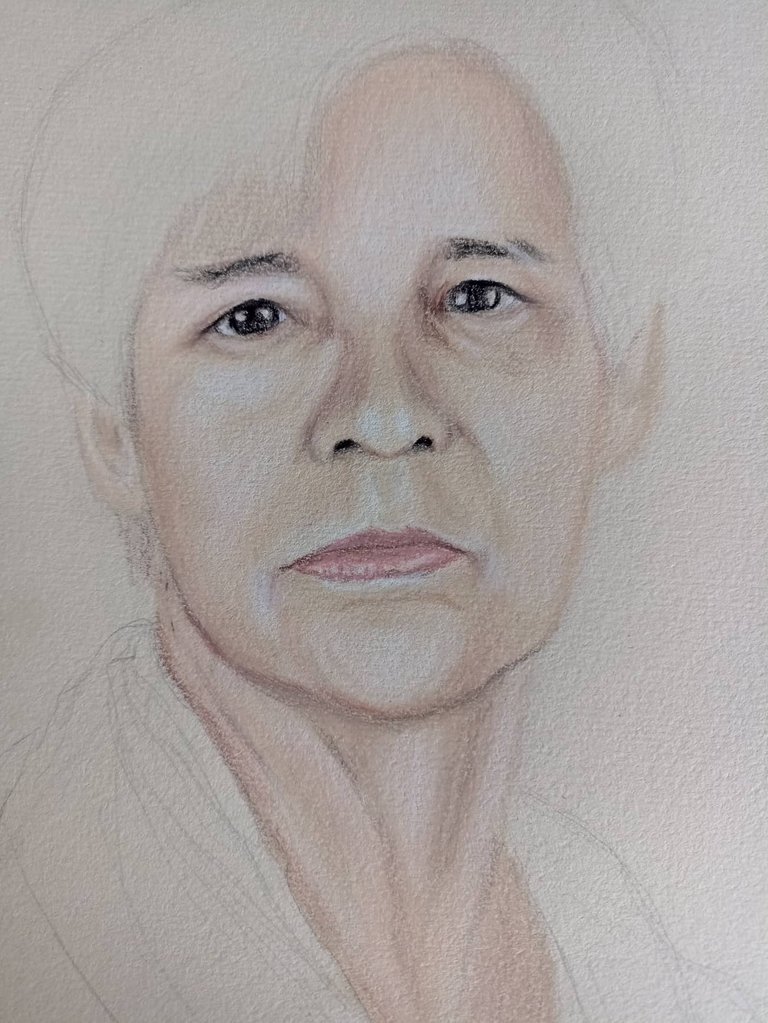 Then it is the turn of the eyes, thanks to the fact that the face has already been taking shape and volume, that is when I begin to draw the eyes, I use a light brown color, leaving a free space for the reflection of light in the eyes. Then I continue darkening with a darker shade of brown until I finish outlining with black, it is always important to gradually degrade the color, either from the lightest to the darkest or vice versa. In the same way I continued putting other color tones for the skin and achieve a little more realism.
después le toco el turno a los ojos, gracias a que ya el rostro ha ido tomando forma y volumen, es cuando comienzo a dibujar los ojos, utilizo un color café claro, dejando un espacio libre para el reflejo de la luz en los ojos. Despues sigo oscureciendo con un tono de café más oscuro hasta terminar delineando con color negro, siempre es importante ir degradando el color, ya sea desde lo más claro hasta lo mas oscuro o viceversa. De la misma forma seguí poniendo otros tonos de color para la piel y lograr un poco más de realismo.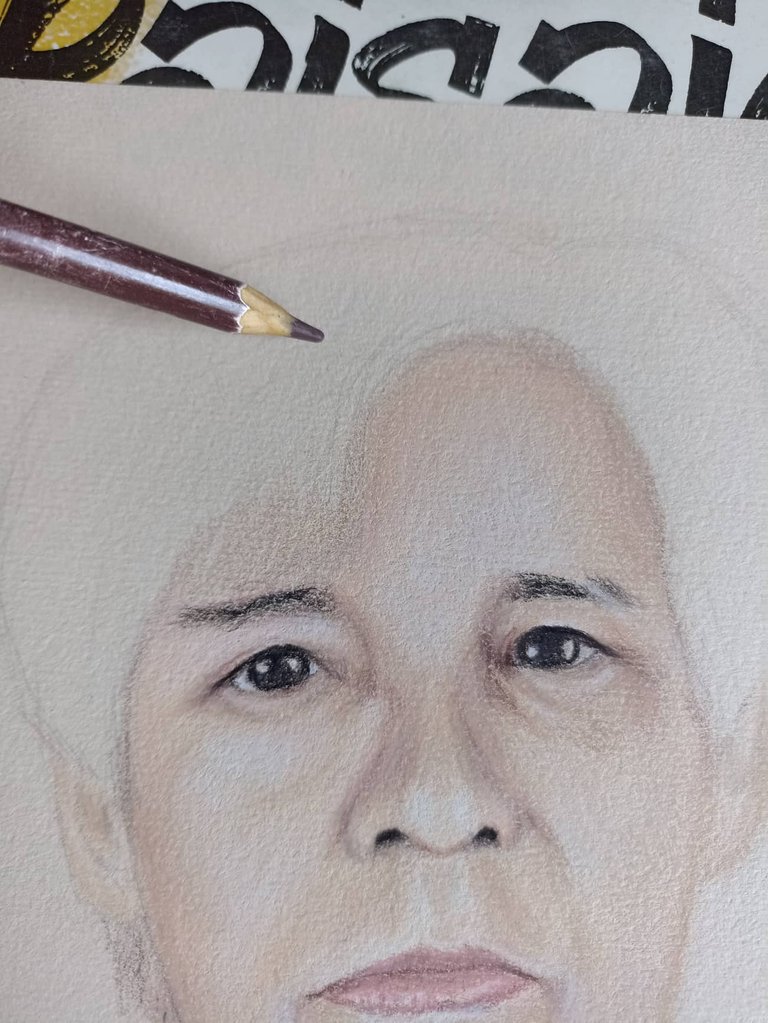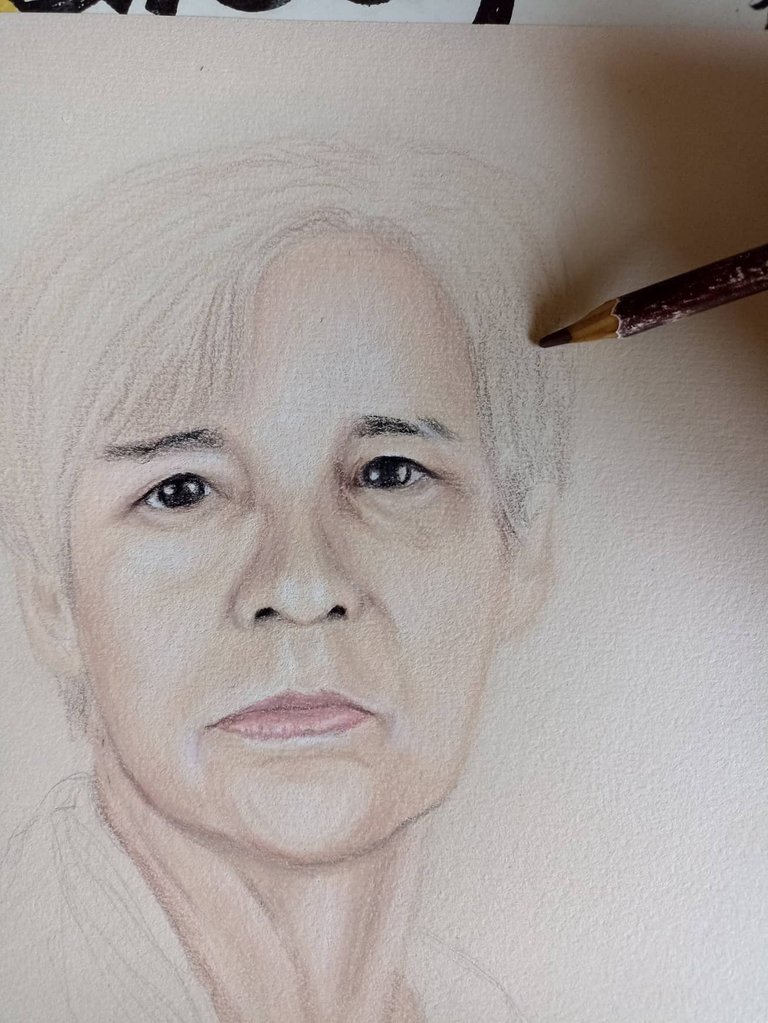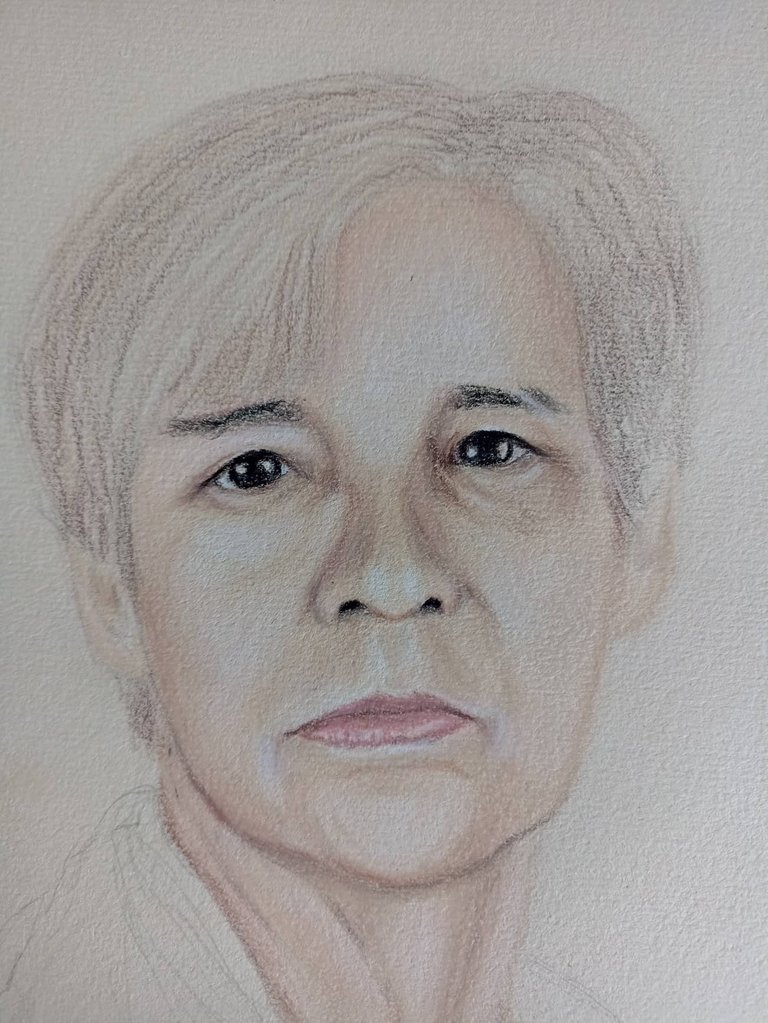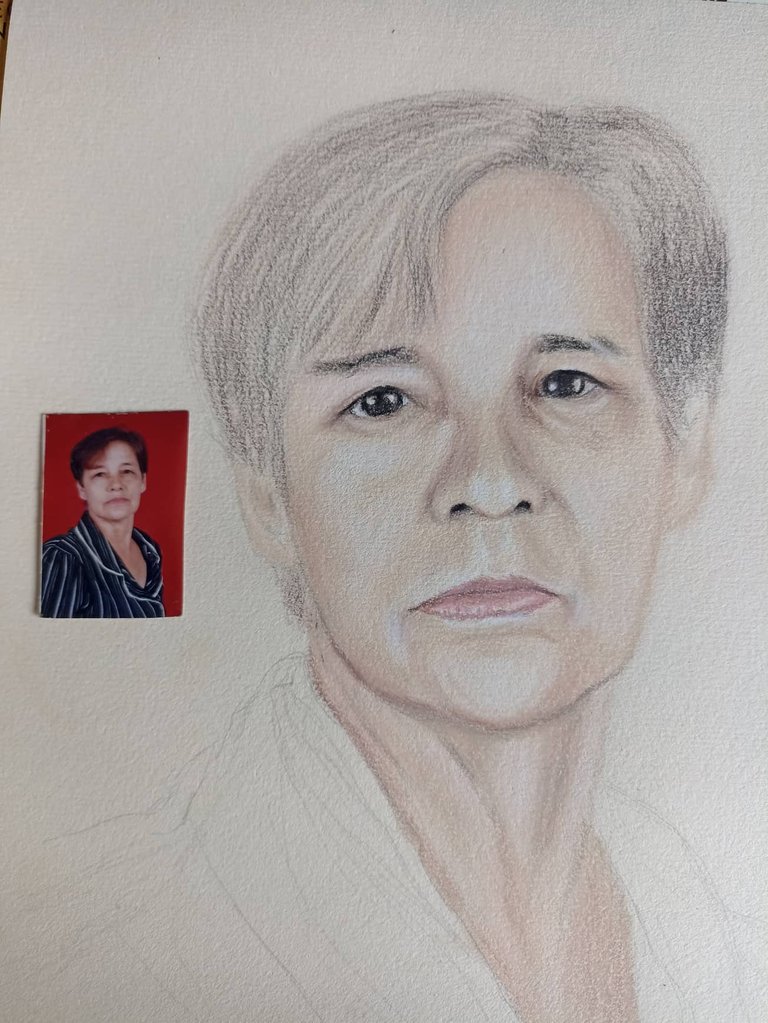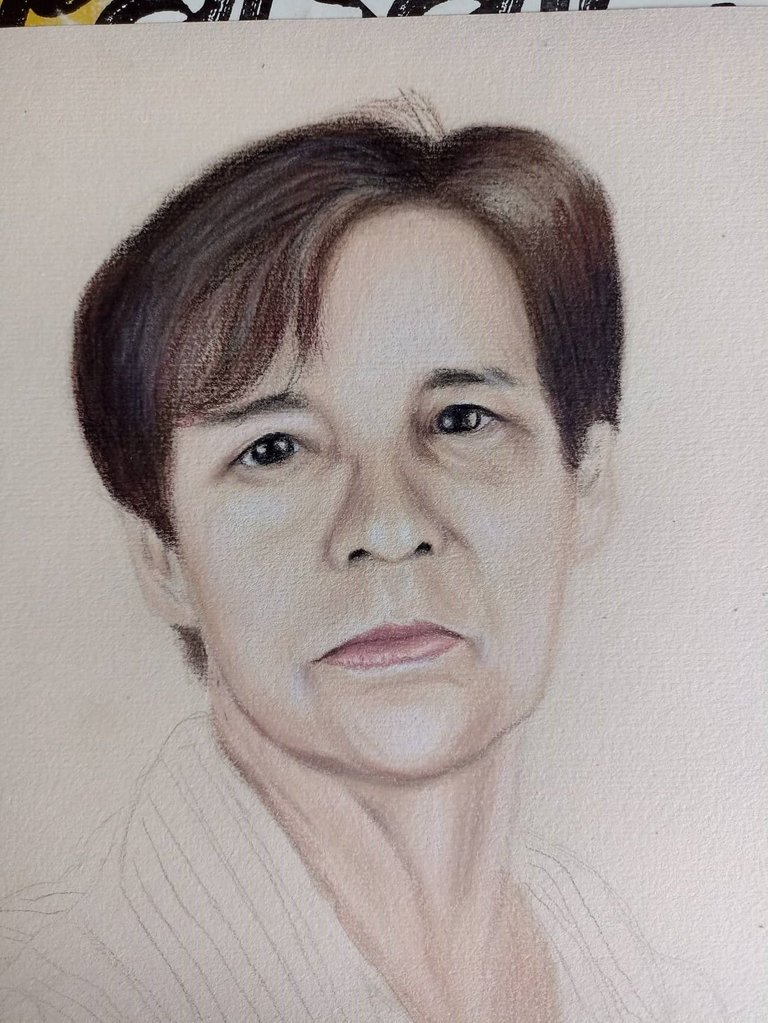 For the hair I did the same process as painting the eyes, I took a light brown color to make the strokes softer and to work as a base for the color. Then I changed to a darker brown color to give it more body and then a brick red color, this red color works like everything for the hair. Having the hair with this mixture of colors, with a soft brush I blurred the strokes and then started with darker colors, so I ended up using the black color for the edges, and a light pastel color for the brightness.
Para el cabello hice el mismo proceso que pintar los ojos, tomé un color cafe claro para hacer los trazos más suaves y que funcionara como base del color. Después cambié a un color café mas oscuro para darle más cuerpo y seguidamente un color rojo ladrillo, este color rojo funciona como todo para el cabello. Al tener el cabello con esta mezcla de colores, con un pincel suave difuminé los trazos para luego comenzar con colores más oscuros, así terminé utilizando el color negro para los bordes, y para el brillo un color pastel claro.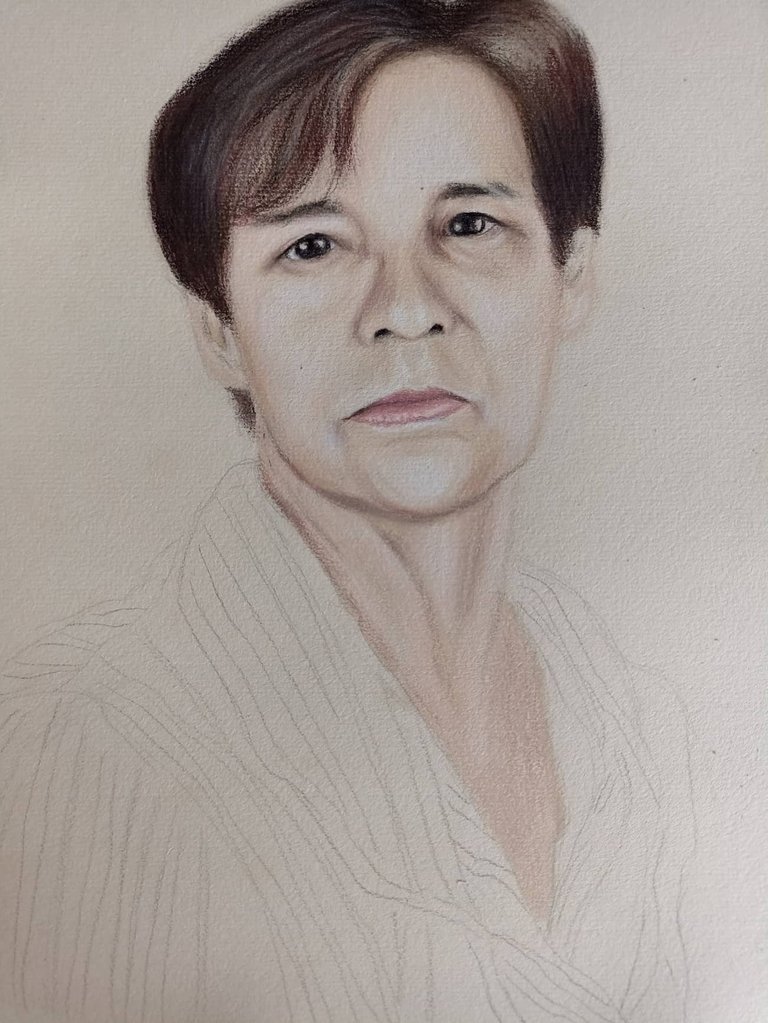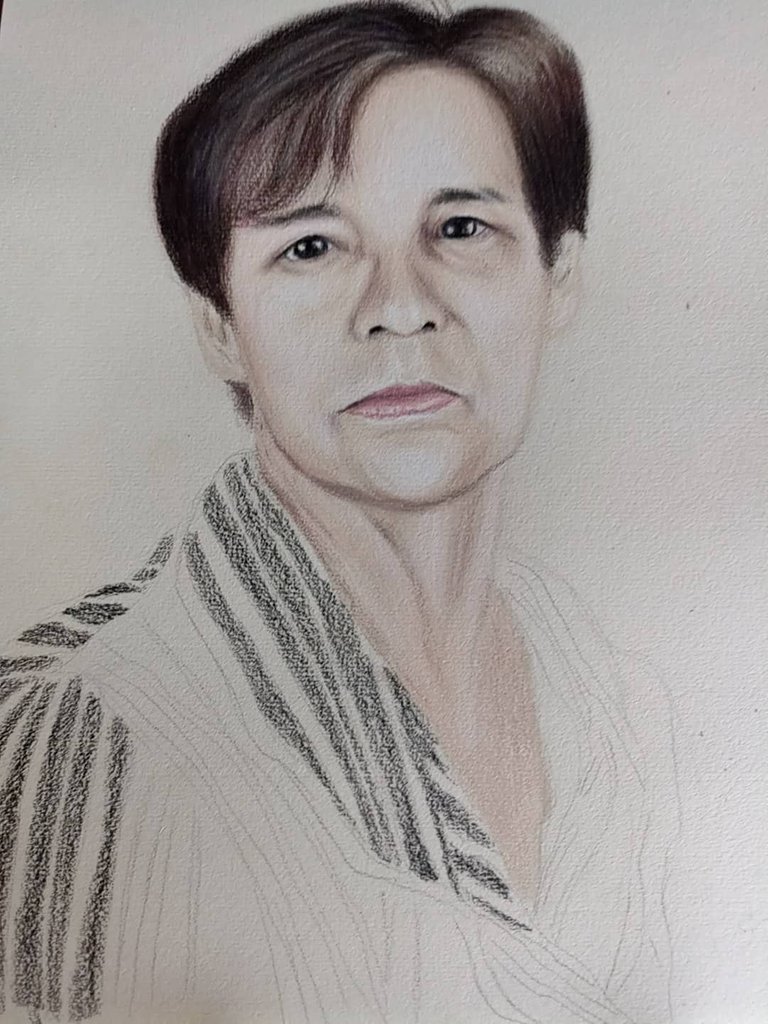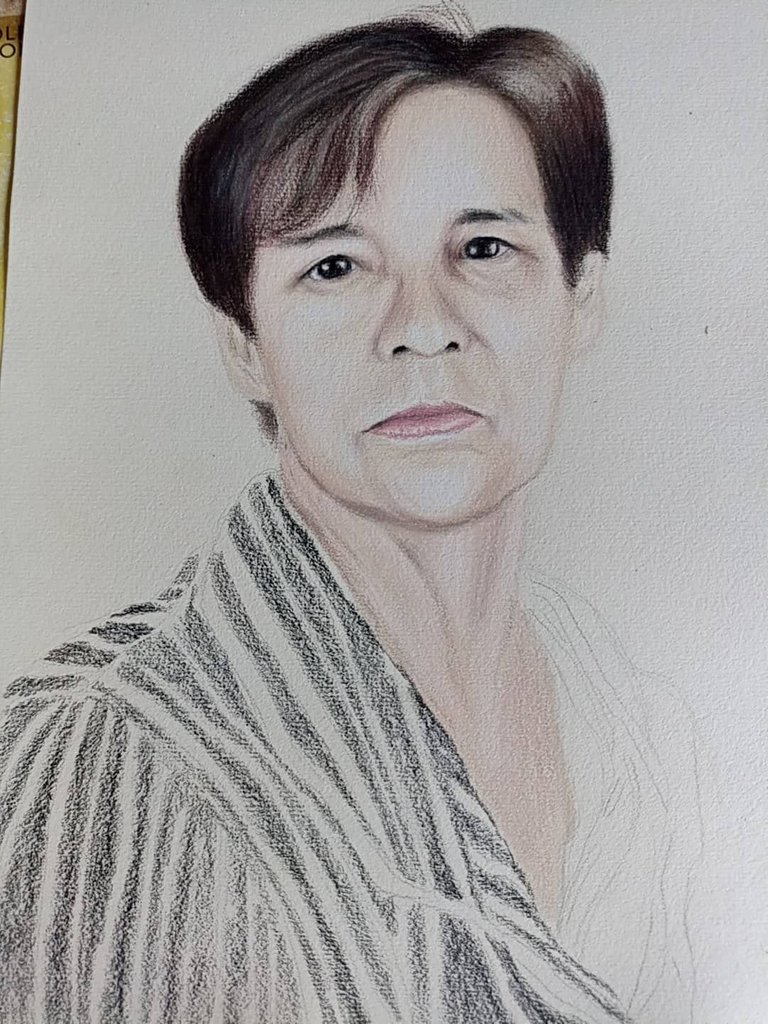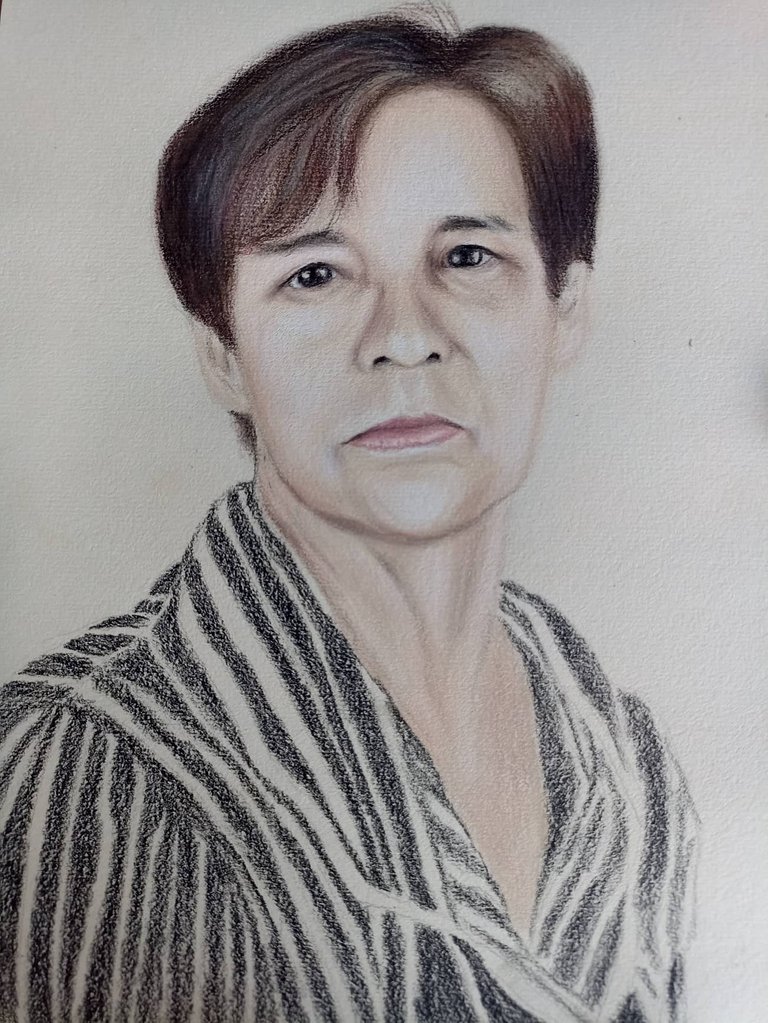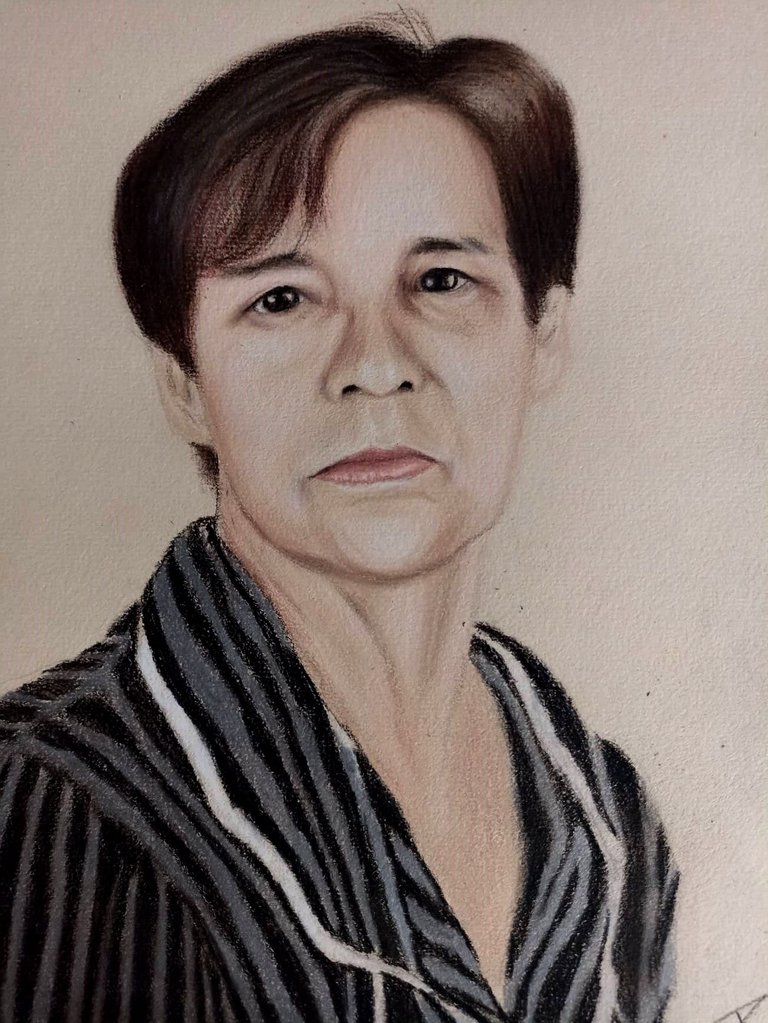 Finally, I drew the clothes simply by following the colors shown in the photograph, a gray scale, white and also black. I made the final touches on the face and hair and thus I was able to finish the portrait.
Por últomo dibuje la ropa simplemente guiándome de los colores mostrados en la fotografía, una escala de grises, blanco y también color negro. Hice los últimos retoques en el rostro y cabello y así pude finalizar el retrato.

FINAL WORK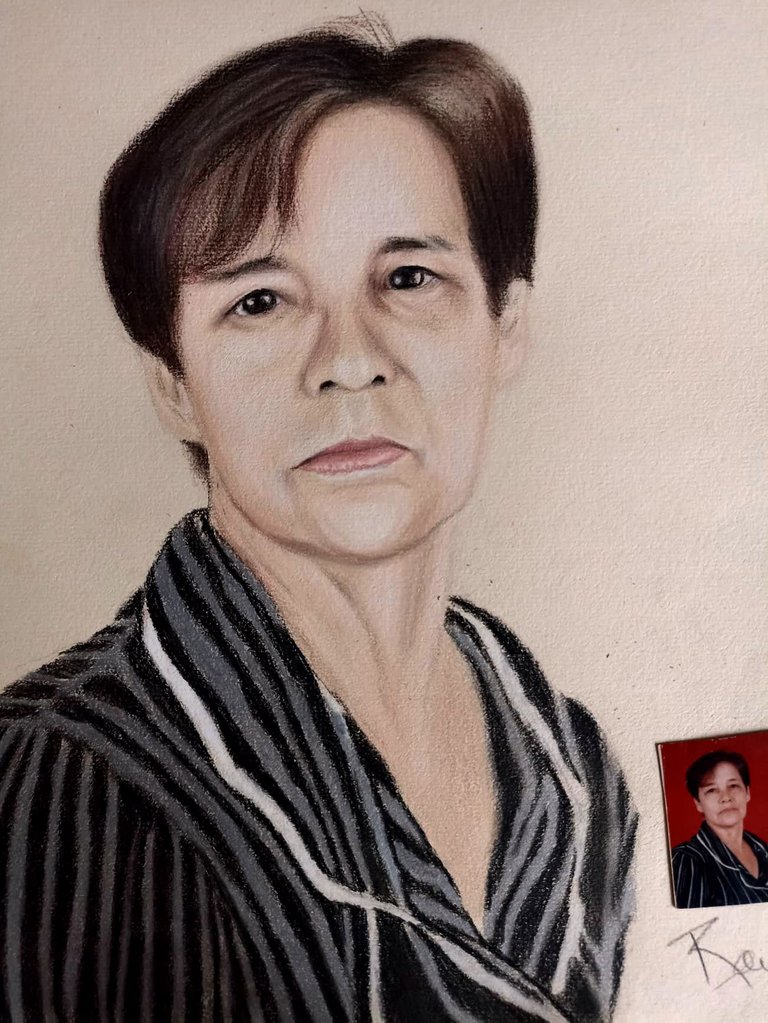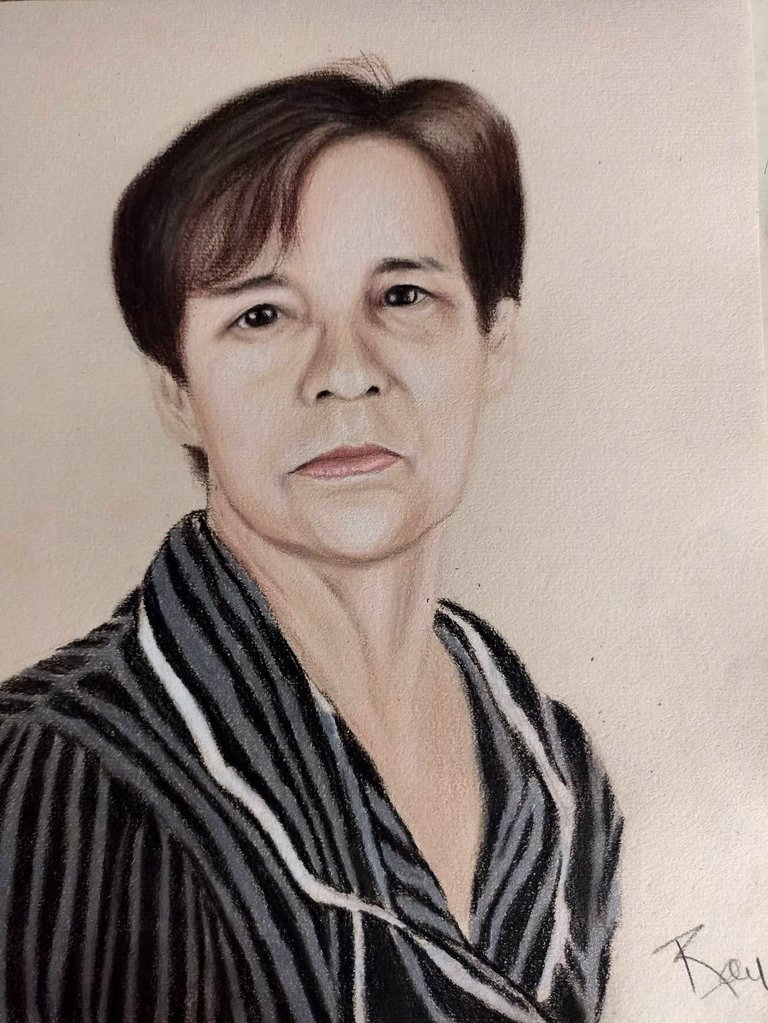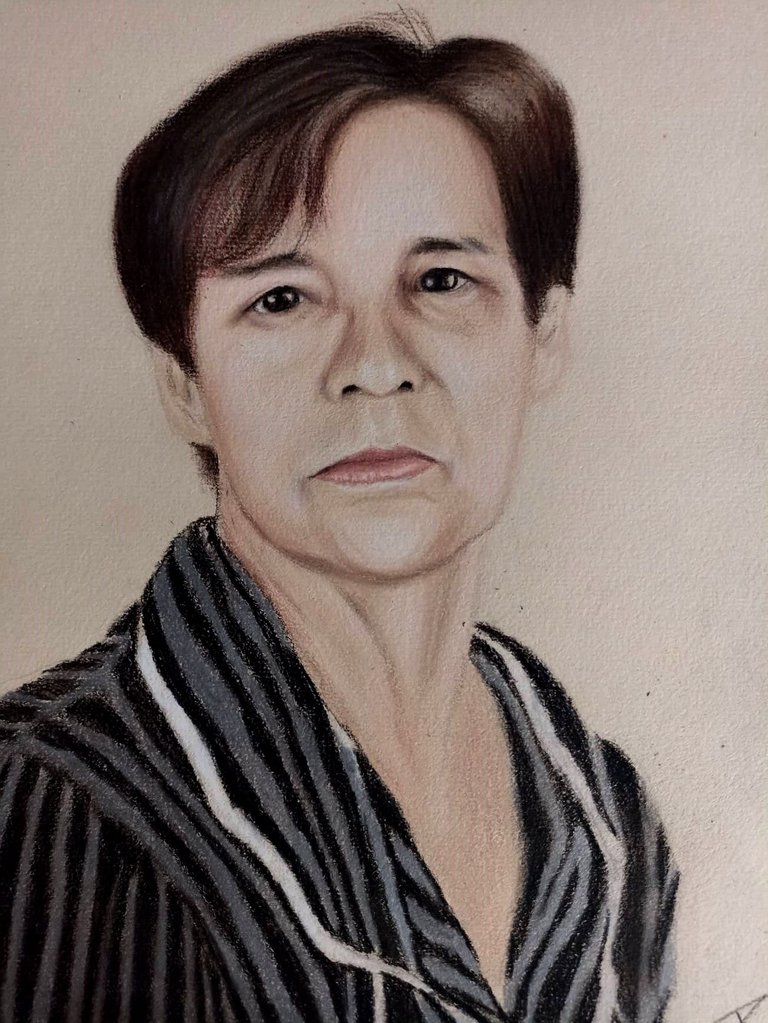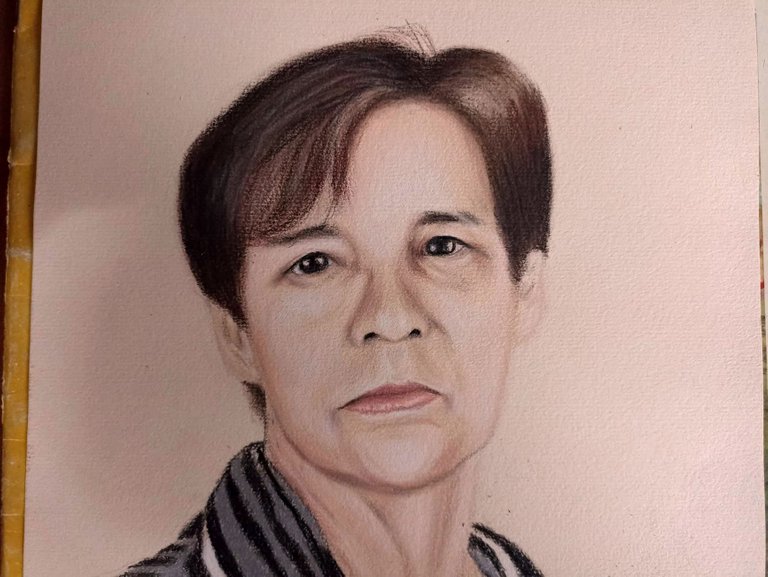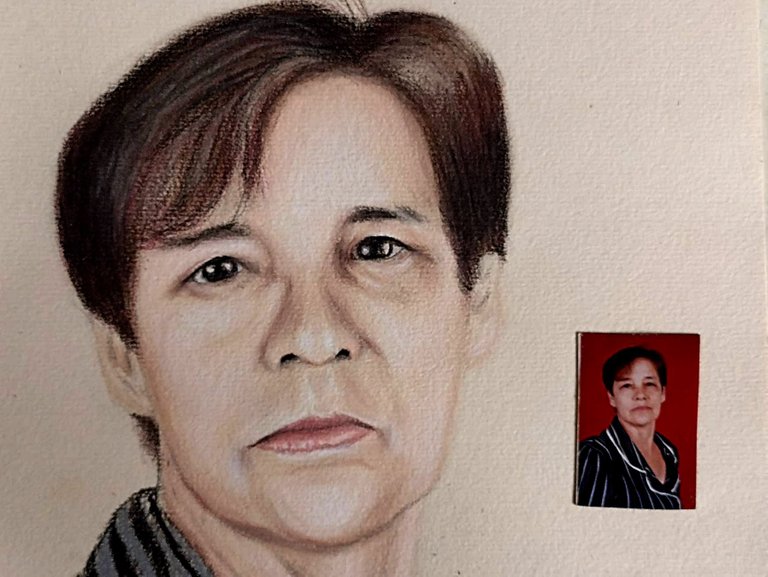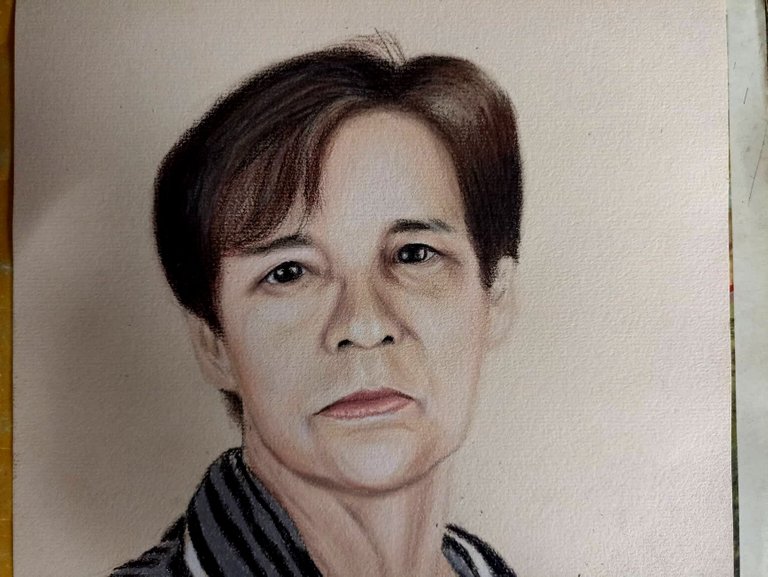 This is how this portrait has been finished, apart from drawing it they have also entrusted me with the task of framing it, this week I will go buy the glass and wood to make the frame and thus deliver the work completely. I hope to upload a photo of how all the work turned out. This has been all for today, I hope this tutorial has been useful for your drawings with colors, I am not that good at realism but I always try to do my best and thus improve. I say goodbye until a new opportunity.
Así ha quedado finalizado este retrato, a parte de dibujarlo también me han encargado la tarea de enmarcarlo, esta semana iré a comprar el cristal y las maderas para hacer el marco y así entregar el trabajo por completo. Espero poder subir una foto de como quedó todo el trabajo. Esto ha sido todo por hoy, espero que le shaya servido este tutorial para sus dibujos con colores, no soy tan bueno en el realismo pero trato de hacer mi mejor esfuerzo siempre y así mejorar. Me despido hasta una nueva oportunidad.
---
---