Bronze TOP BATTLES studies #4 + Delegation + Giveaway
Watching great players
If you want to make the most out of your Splinterlands collection, you have to play it yourself and win! That's what's going to make the most bang for your buck. But if you want to win, you have to study the game, otherwise you'll do nothing but waste your time, all while not earning as much as you could.
That's what we're doing in Bronze TOP BATTLES Studies: we analyze three battles from the highest MMR players, learn their strategies and try improving upon them. That's how we're going to become great players that make more money. We begin after our giveaways!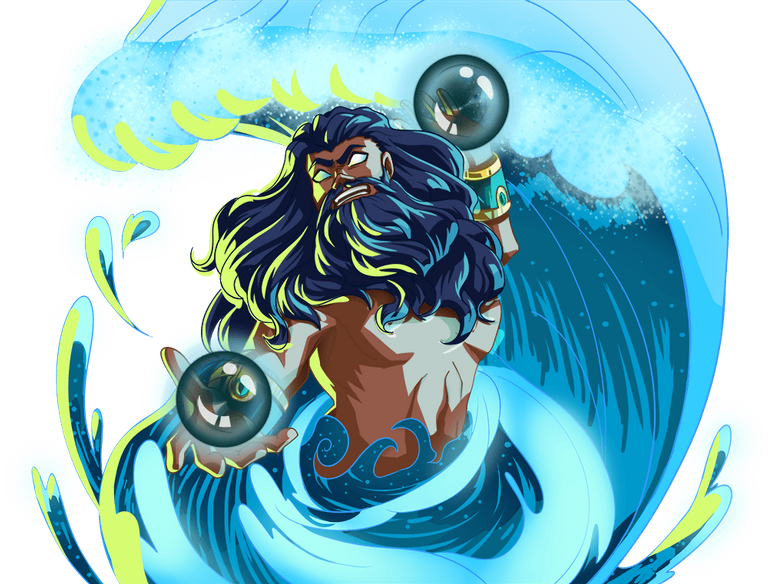 Djinn Oshannus delegation
The most upvoted comment by value in this post wins a regular foil Djinn Oshannus for the rest of the season! This is only valid until my next post is up, so participate as soon as possible.
Random common card giveaway
Additionally, a random comment is awarded a common card, which is sent to your account before my next post is created. This is only valid until my next post is up, so participate as soon as possible.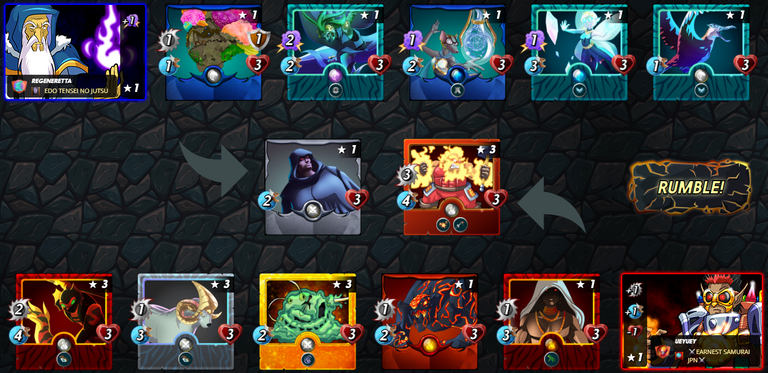 This low mana battle was awkward to say the least. You'd think @ueyuey would win by a large margin, but the only reason @regeneretta lost was because of their monster placement choices.
I love how boldly @ueyuey uses speed and aggression to try to end the battle as soon as possible. That's risky, since he could run into Mylor Crowling which would tear bot side apart with the thorns ability.
The thing is, @ueyuey's team ended up facing Venari Wavesmith's protection ability. They couldn't get kills as quickly as they planned. That would have given Coral Wraith enough space to kill both Serpentine Spy and Battering Ram.
Unfortunately for @regeneretta, Coral Wraith ended up in the front line much earlier than planned. It couldn't one-shot Sepentine Spy. But that would have been successful if albatross stood in front of Coral Wraith instead.
I know you can never be too careful of sneak attacks, but two monsters with protection might be too much, since you're sacrificing resources that could have been better spent elsewhere. In this case, protecting Coral Wraith.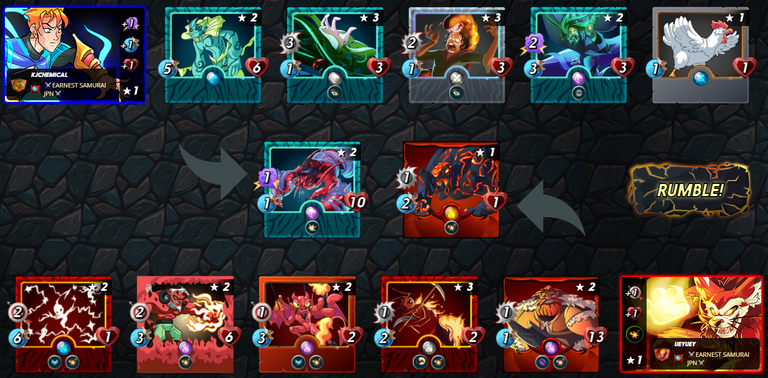 This is one heck of a battle. Two bronze leaderboard titans face off using creative picks we'd never see anywhere else. I mean, Ant Miners and Feasting Seaweed? These guys are amazing.
It's a considerably high mana cap match using only even mana cards. Both players choose efficient 6 mana tanks to protect them, but Lobstradamus comes out on top, since it has 2 damage thanks to @kjchemical's summoner, which is enough to bypass Tusk the Wide's void ability.
Although Ant Miner is incredibly creative, protecting against blast damage, it ends up completely useless, since @kjchemical never intended to use blast damage or even focus their opponent's tank at all.
Instead of focusing on the frontline, Feasting Seaweed and Parasitic Growth manage to connect several attacks, something made much easier thanks to Valnamor's +1 to speed. Coral Wraith once again shows how strong it is in any situation.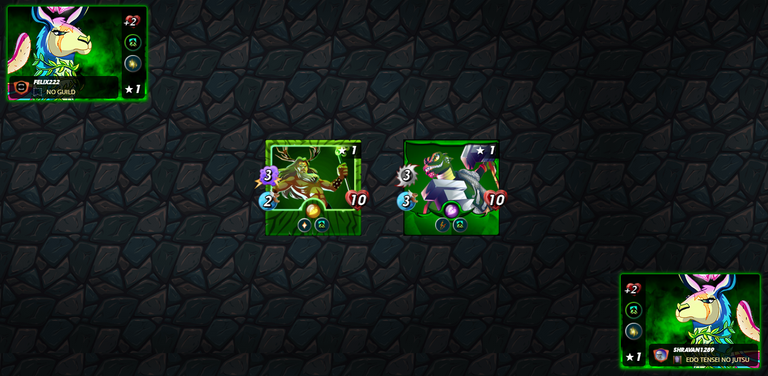 In case you were still wondering, this battle completely proves my point. If the mana is just right and the rules allow, you should always pick Llama with Grund. Not with Kron. Not anything else. The perfect team for 17 mana is always Llama and Grund. Kron doesn't win.

Image sources: https://splinterlands.com/ and https://ecency.com/post/@nane-qts/free-splinterlands-graphic-resources-20
---
---