Say Hello to Epona, the Horse Goddess!
The 8th God Doll has arrived - this is Epona, the Horse Goddess!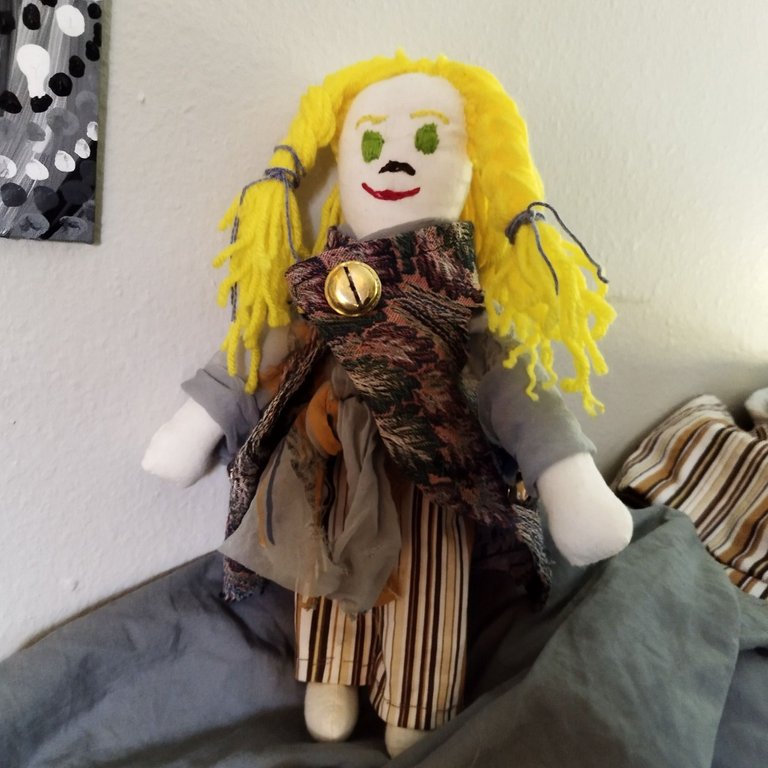 Her body was one of the doll bodies I found to match my others online (I have one left!), so first I embroidered her face, then I made her hair (I sew in each strand individually). Her pants are out of some fabric I bought several years ago for a pattern I haven't made yet (ha ha), and her blouse is part of an old hair scarf that was first my mother's, then mine, so it was decades old and I had worn holes in it, but I saved the fabric to use for other things. The big gold bell you see is actually attached to the blouse, but I also used it for the button on her tunic. So the blouse has three bells (there are one on each sleeve), and fastens with the bell-button on the top and ties at the bottom. Her tunic is fabric from an old vest!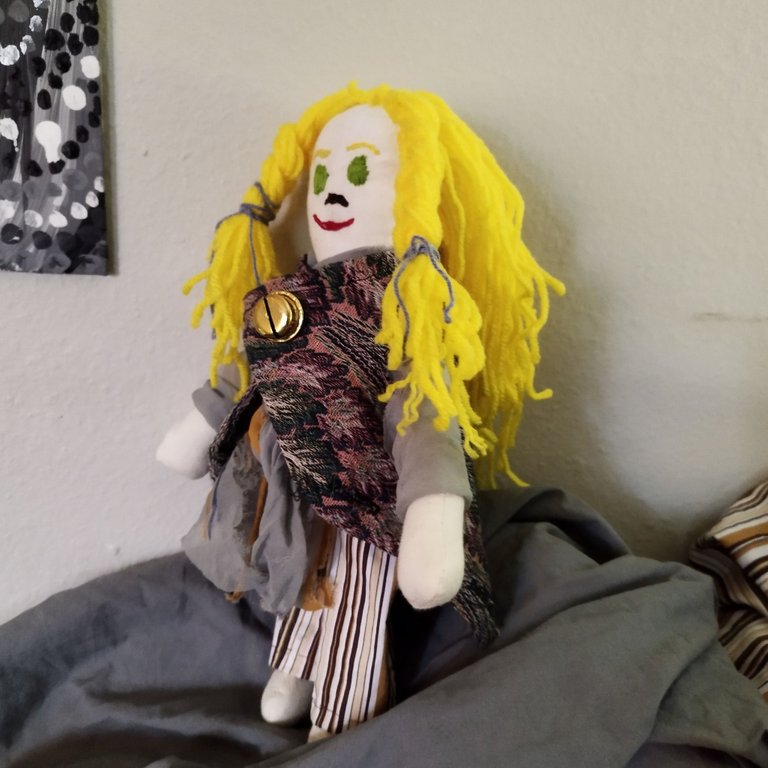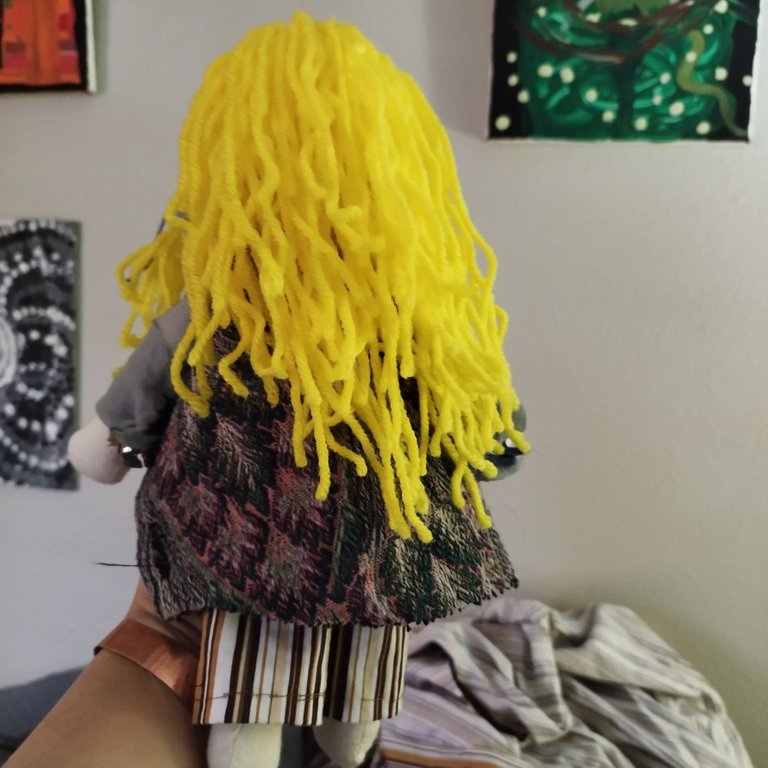 Epona is the Horse Goddess, and in my UPG, Laeg's mother. She's one of the Celtic Goddesses that even in places where Rome conquered, the Romans worshipped her, too. You can see her on some ancient art, and I think at least one type of ancient coin.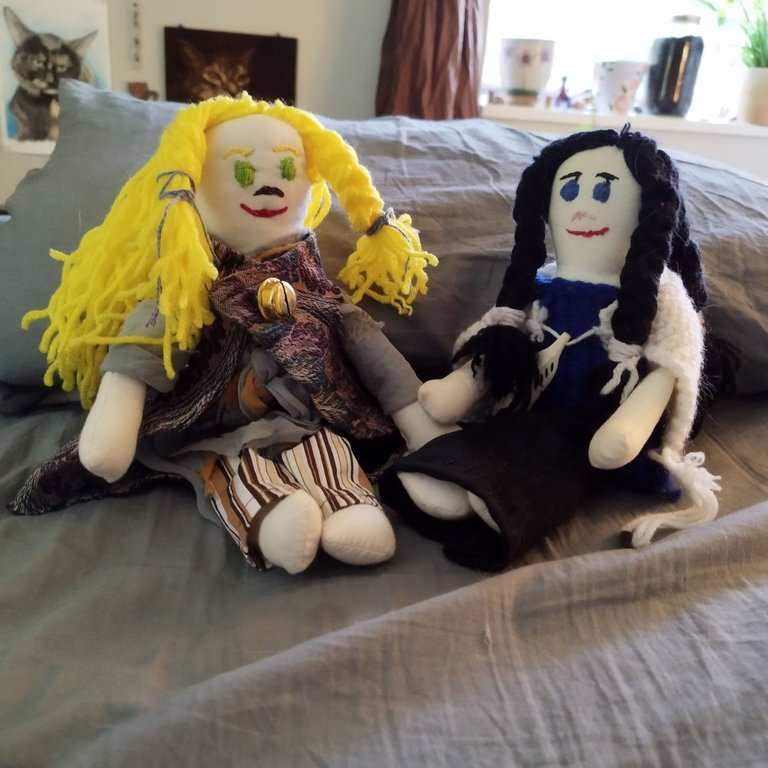 Epona hanging out with Morrigan
The Faerie Fam continues to grow! :)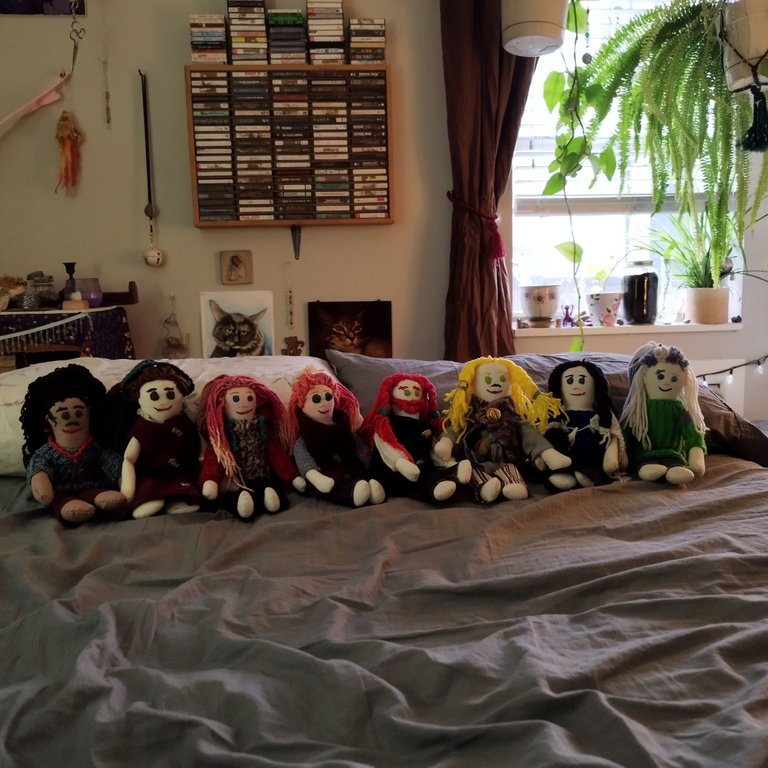 There will be an introductory video soon. :) Thanks for reading!
---
---