Dessert Factory in Ayala Mall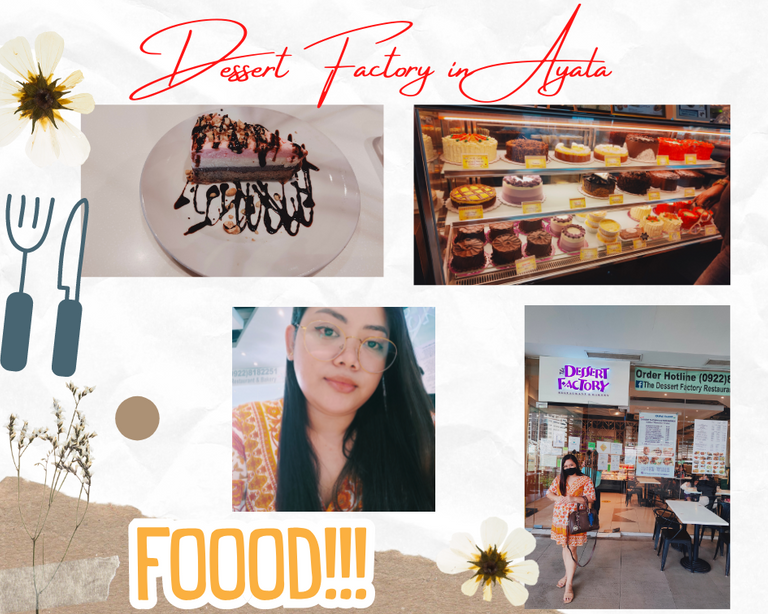 It's always wonderful to take a quick bite after a long and hectic day. So grabbing some food is a method for me to feed my tummy and be joyful.
Hello, hivers, and welcome to another gastronomic blog.
Today I have a follow-up appointment for my current health problem. I arrived at around 11 a.m. at the Hospital and began my appointment late; as a result, I forgot to eat lunch. I went to Ayala after my blood extraction to get some food.
---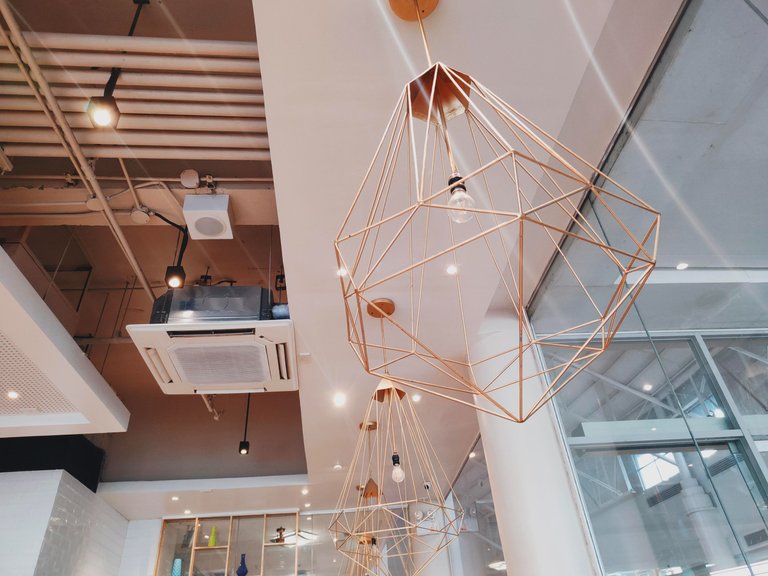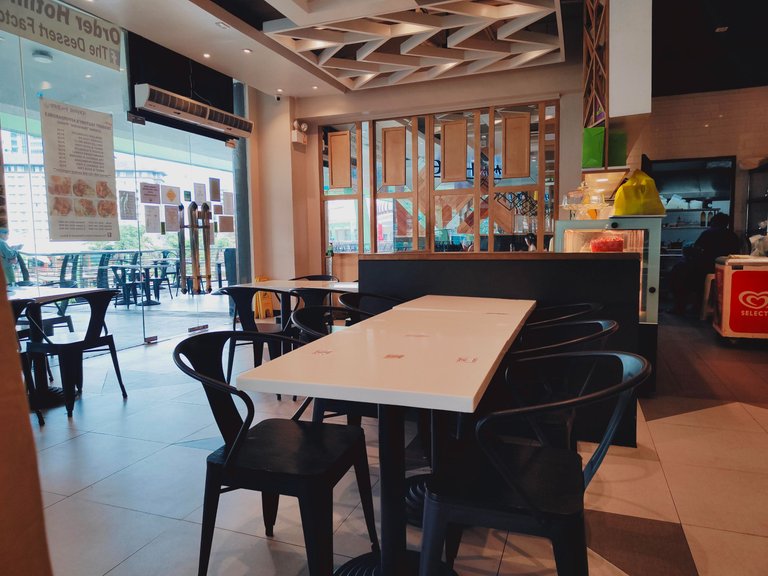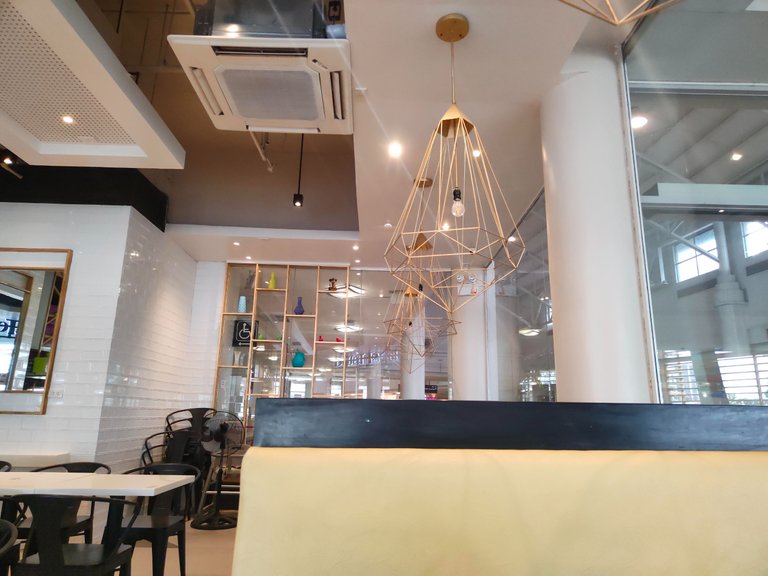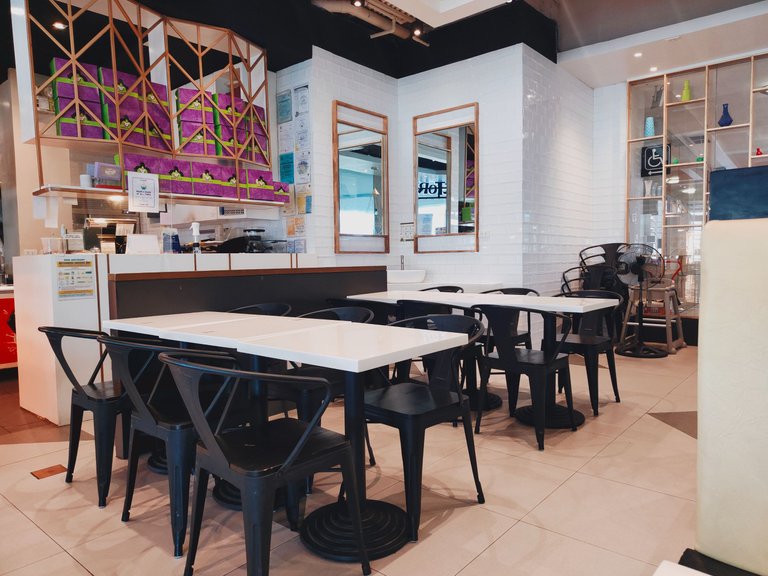 ---
When I last had lunch with my friends, we had time to walk around the neighborhood and discovered the Dessert Factory. The last time I saw this restaurant, it was closed, but when we passed by, it was open and appeared to have been renovated.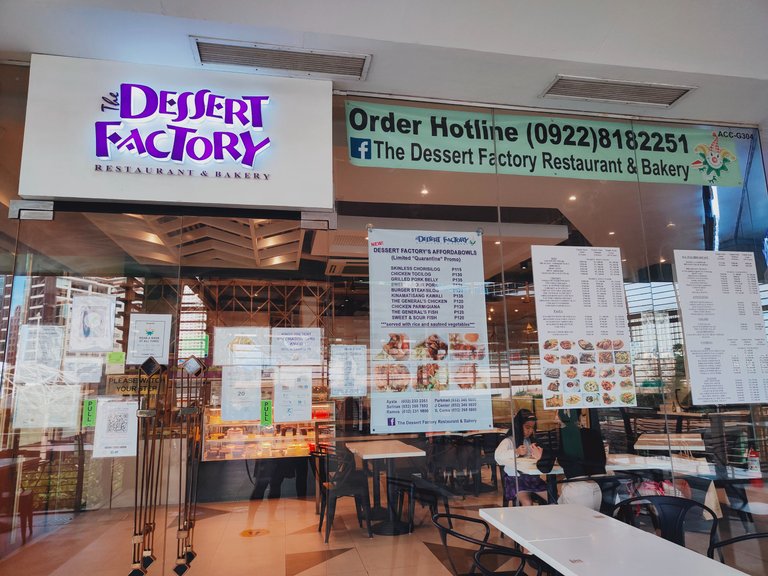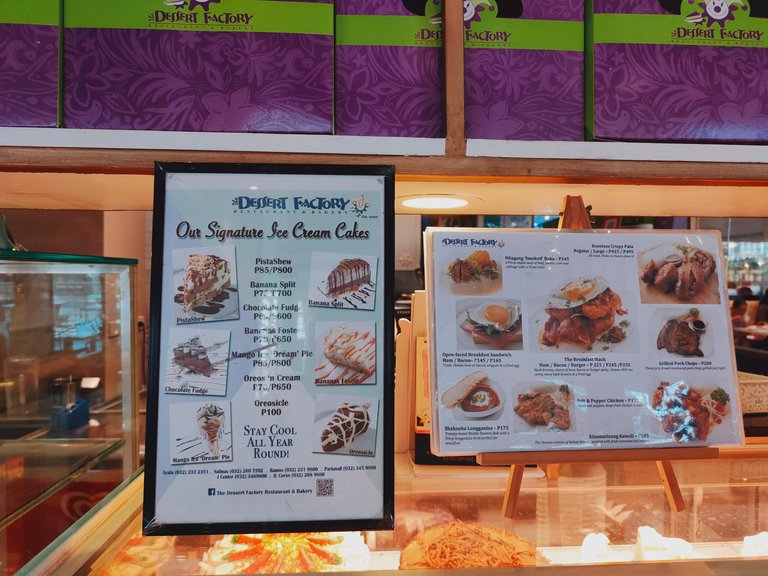 ---
And today I was able to pay them another visit and dine with them. It was quiet when I first walked in. During the time, I was the only customer. I'm okay sitting there, and I'm glad it's not too crowded. Then I ask my friend @prettyunicorn to come over and eat some dessert with me and also get my package from him that had been delivered to the office.
---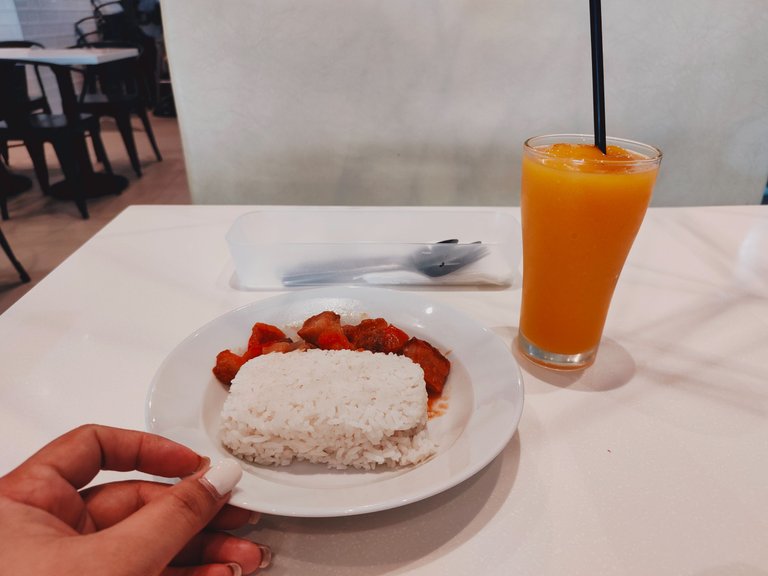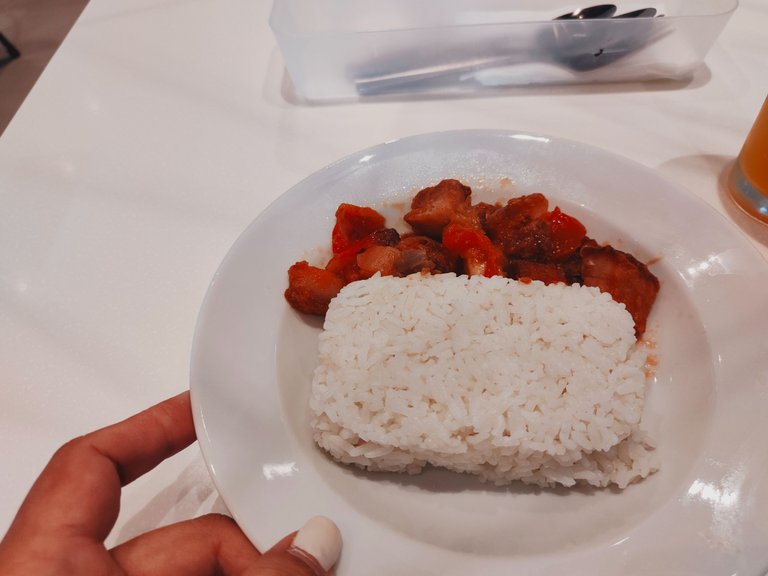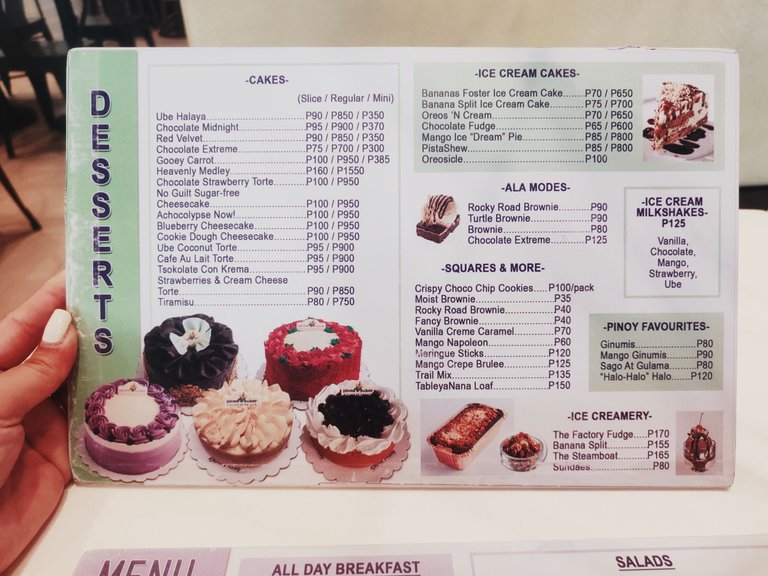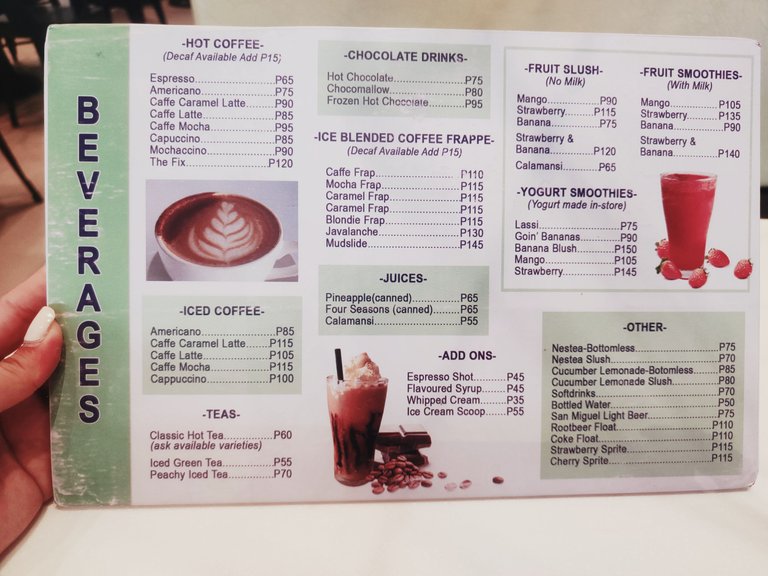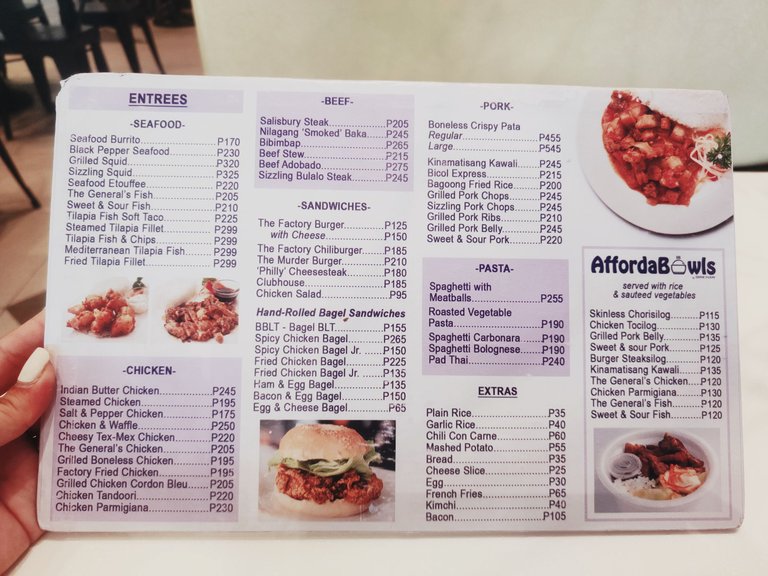 ---
I start digging in while I'm waiting for him. I ordered a value meal which is Kinamatisang Kawali with rice because I wasn't that hungry and had a dessert on the side. It was supposed to come with vegetables on the side but it was no longer available, which is fine.
While I'm waiting for the food, I'm noticing some positive changes on the inside. The first is the restroom. It's more vibrant and brighter than it was before. They also have a separate room where you can hold a small family dinner or a meeting.
I took my time eating my food as soon as it was served to me. During my previous visits, I was always impressed by how the food tasted. The prices are reasonable, but some dishes can be pricey. In terms of staff, they are quick to respond to your needs, which I appreciate. After a few minutes, people began to arrive, and the staff became overburdened; fortunately, @prettyunicorn had already arrived.
---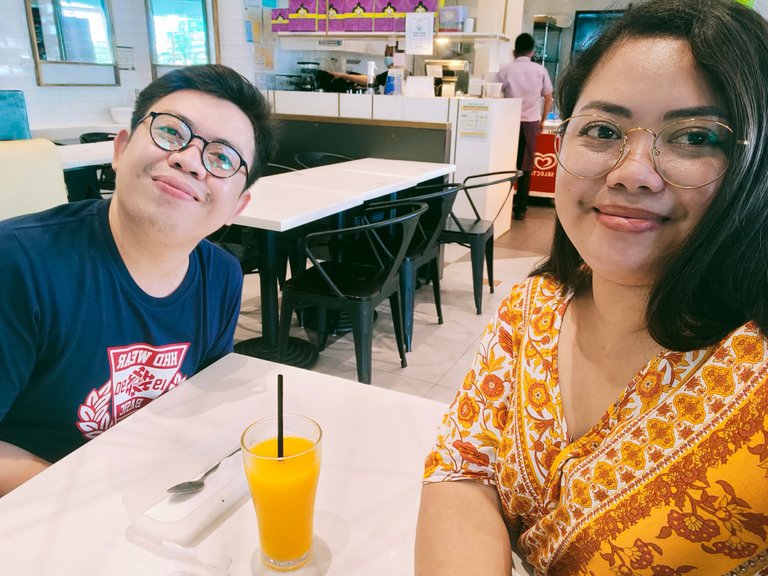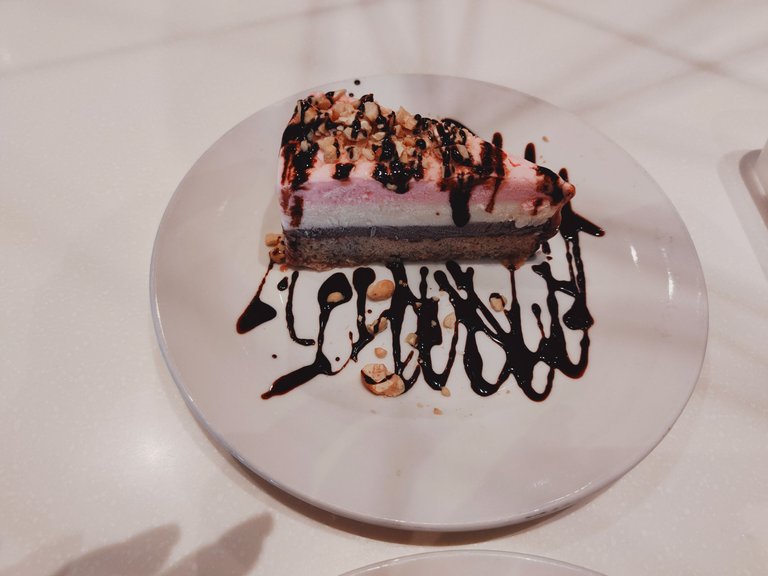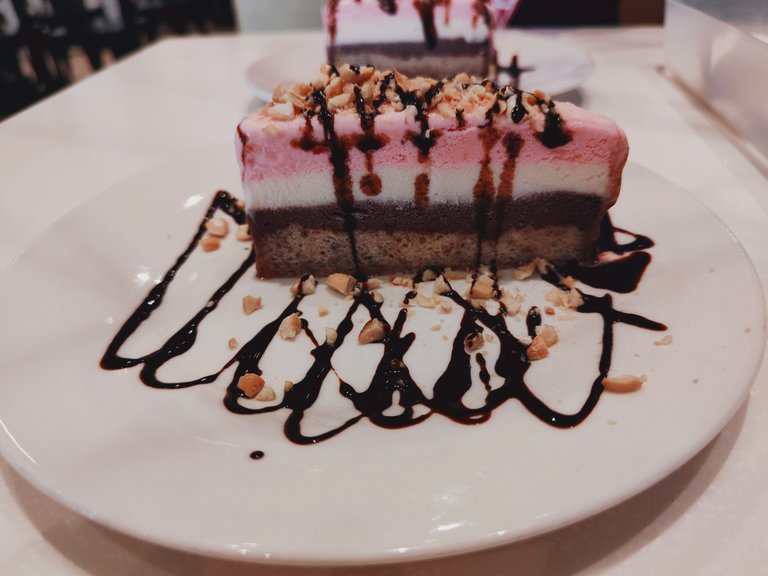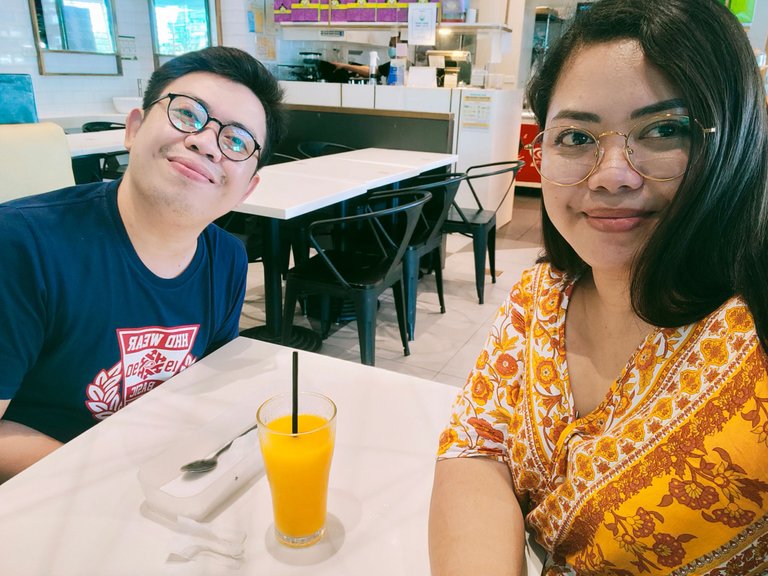 ---
We talked for a few moments before I asked the staff to bring us the dessert I had ordered. Before we ate the dessert, we took some pictures. I like how it's presented or the plating. I can't wait to try it, and the moment I get to taste it I love how the sweetness is balanced. It's not overly sweet, which I appreciate.
This is a great place to eat with a group or by yourself. Price-wise, it is good for sharing, and they serve breakfast at any time of day if you prefer a breakfast meal combo at lunch or dinner time. They have a variety of cakes that are reasonably priced, and you can order a single slice to try or a whole cake for any occasion, as well as cookies and brownies.
---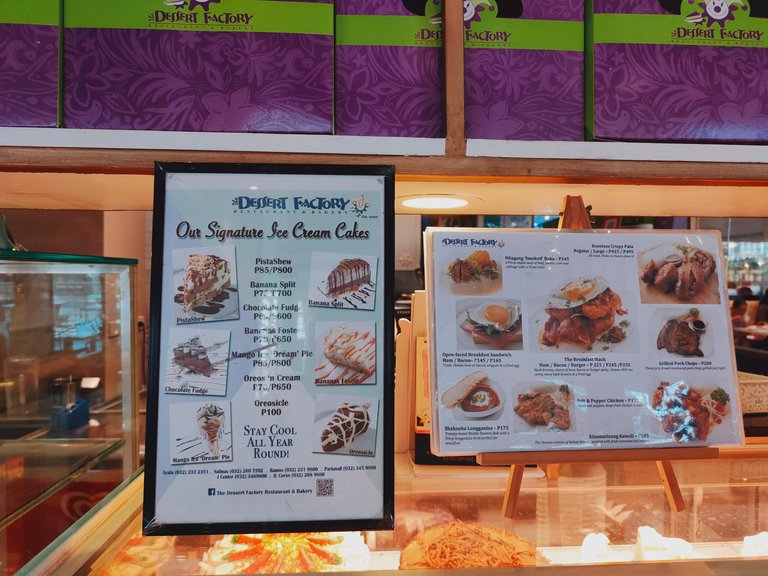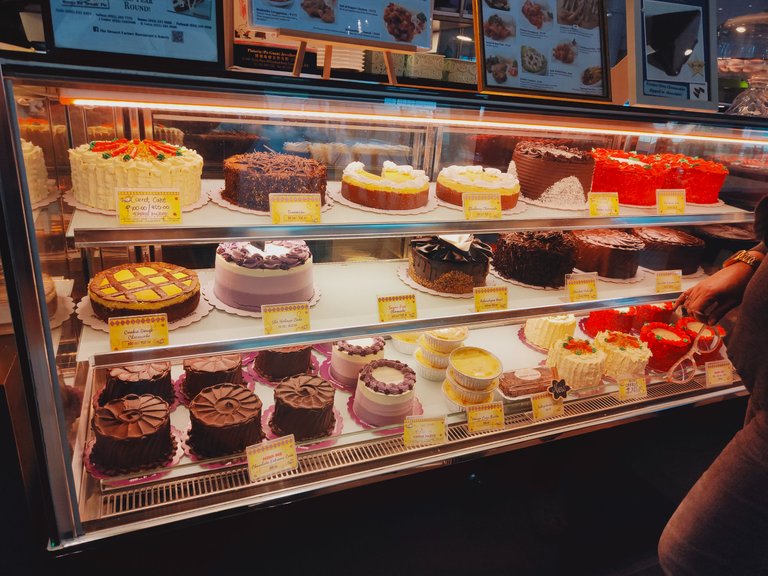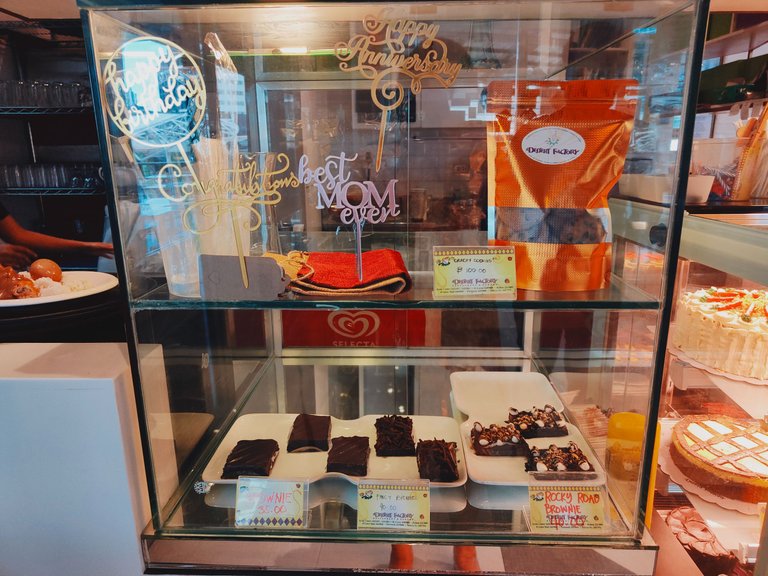 ---
It's great that I was able to return to this place, and I'm looking forward to returning with my friends.
Until the next gastronomic blog hivers, stay safe and dry during this rainy season.
---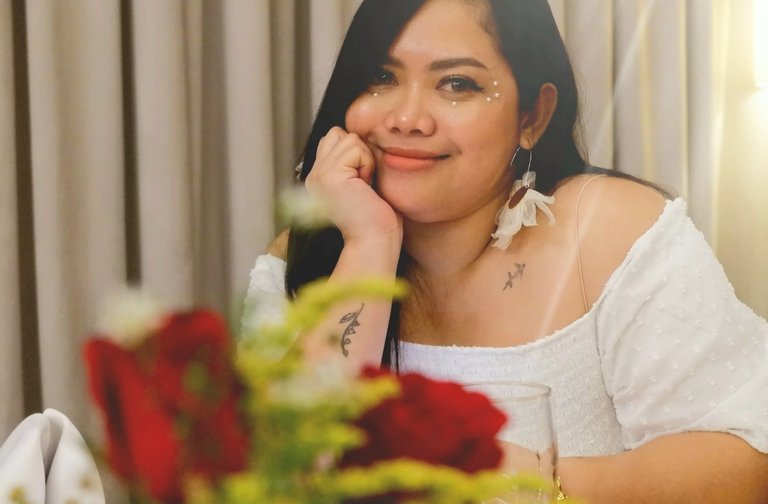 Explorewithsasha Blog about her passion, daily and weekly routine, travels, and experiences, and in between. I welcome comments and feedback to improve my content and to continue learning.
If you love what you read, feel free to comment, follow and upvote my content.
If you want to get to know me and reach out outside of this platform, feel free to check out my other social media accounts.
FACEBOOK
INSTAGRAM
---
---