Bratislava marathon, a surprisingly good run

Sunday, April the 3rd, 2022, Bratislava, Slovakia.
It was a fine and crisp morning after a windy and rainy Saturday afternoon and night. A couple of degrees above zero, mostly sunny, quite a bit of wind. Almost perfect conditions for a long run despite the wind bursts.
The marathon run was on. In Bratislava, the capital of Slovakia. I was ready as I could be. Lots of running in the last weeks with the longest run lasting three hours and around 26 kilometres. Enough? We'll see.
I didn't have any expectations. The goal was to run as smoothly as possible and have fun. Since my last city marathon was five years ago with a time of 4:42 I didn't have any high hope for a PB. Just run and have fun was the motto.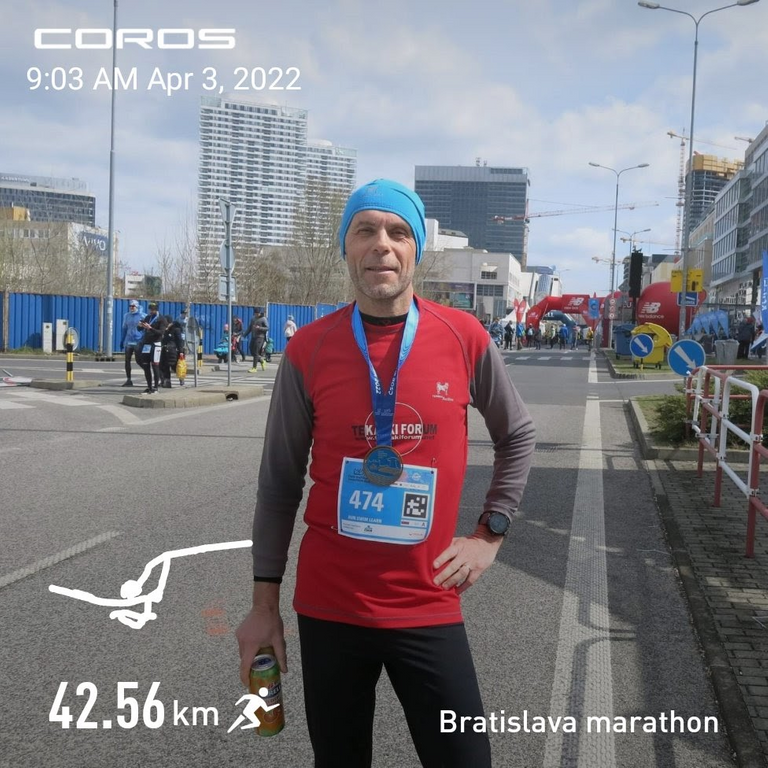 We made two laps by the river Danube and around the city. We visited some parks, followed the main roads and crossed old town, all twice. It was nice and in a good crowd for the first lap. The second lap was a more lonely affair as always is with two laps city marathons. It didn't bother me since I had enough company in my head. convincing myself to keep the pace.
And the result? Surprisingly, it was 3:47. My fastest flat & asphalt marathon since 2010. Good, very good. It shows that sticking to a running plan really brings results.
Here are some official photos. They don't show like I was flying at all.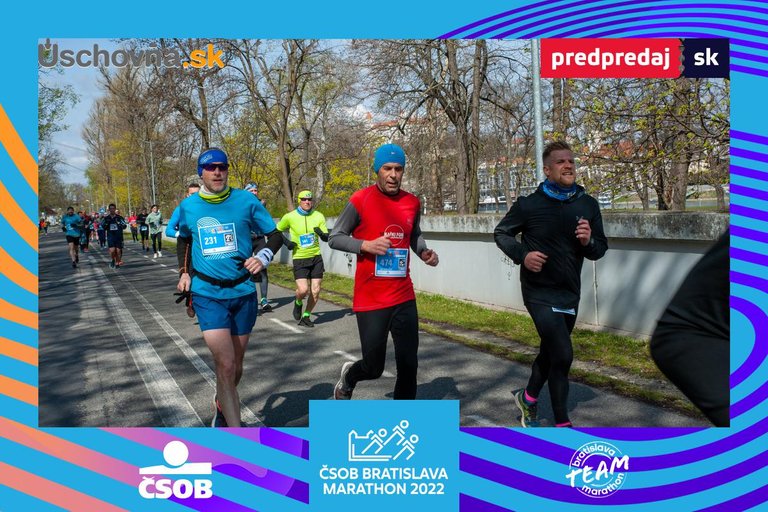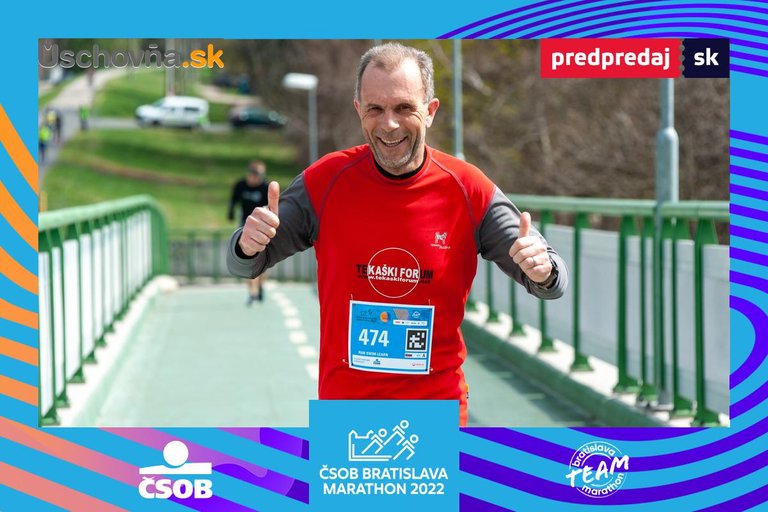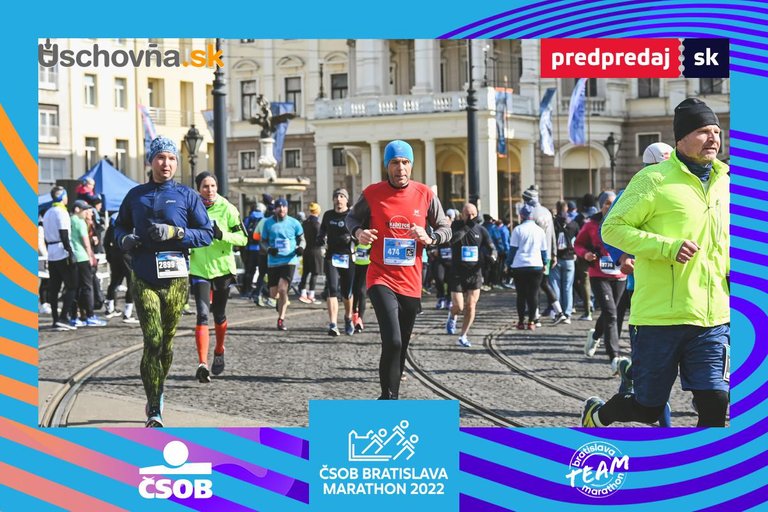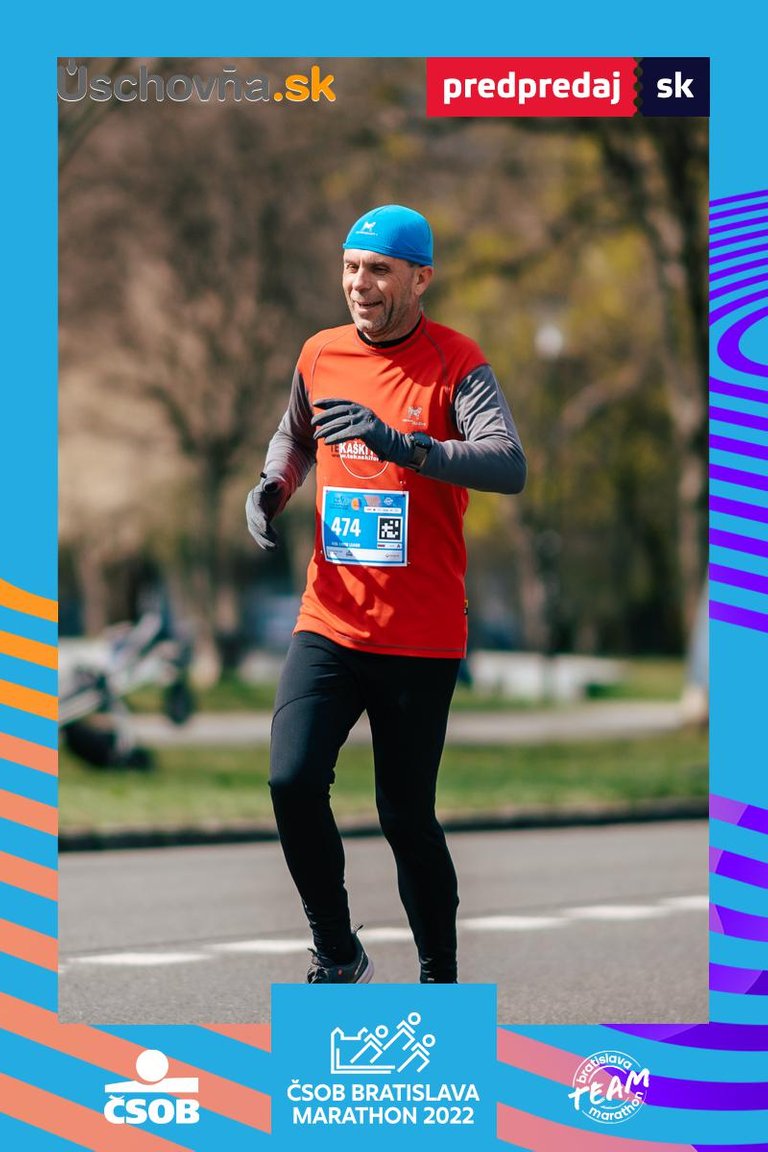 Bratislava is a beautiful city and I enjoyed every meter of the run. Especially the part by the Danube and in the park.
Here are some numbers to illustrate the effort.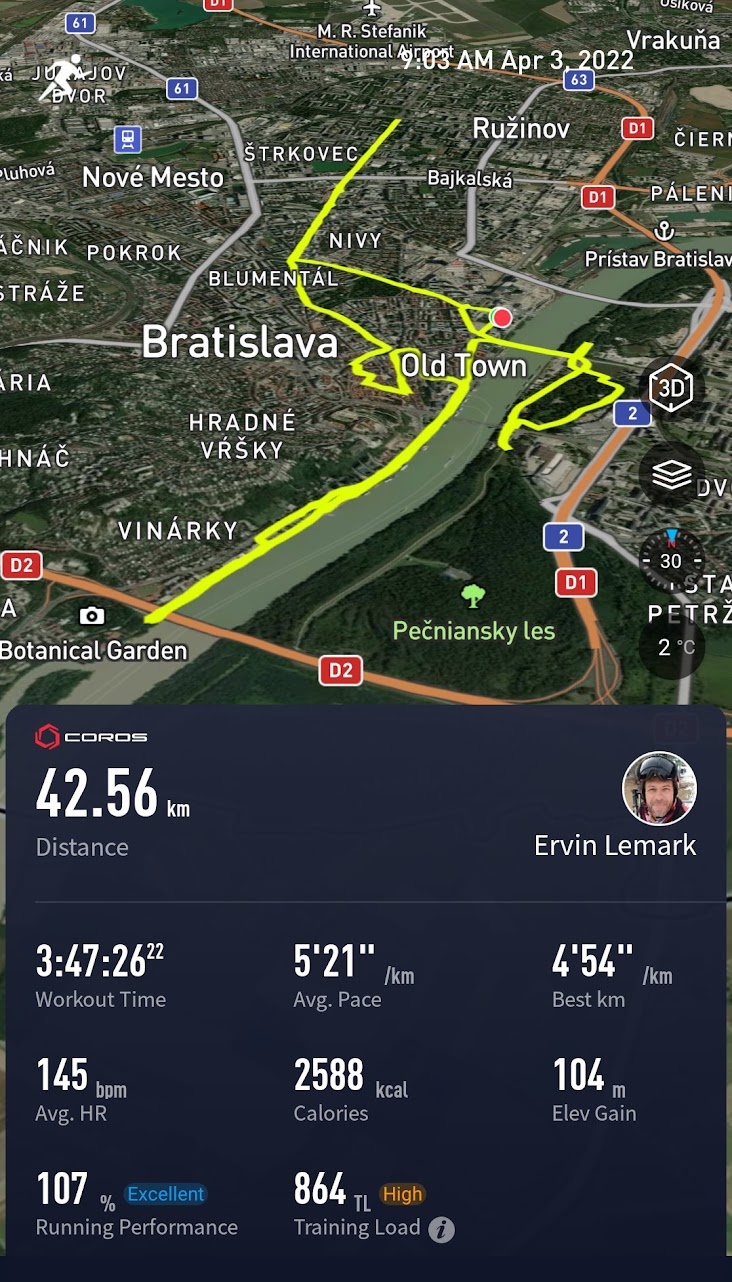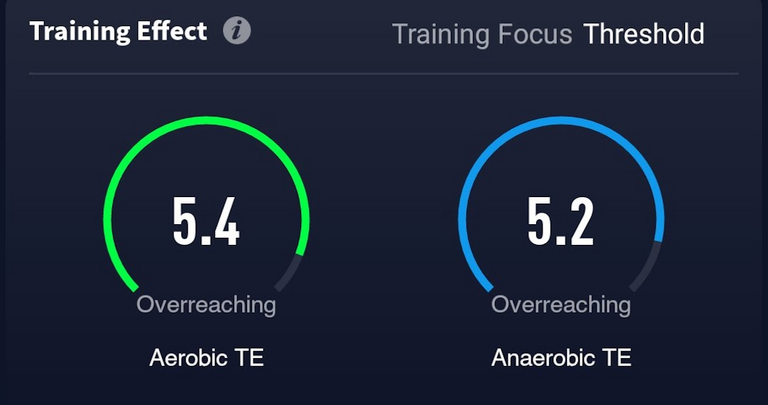 Overreaching :)
And the official data

It was a progressive run rankwise. It wasn't a negative split, by 5 minutes. That would be too much at the moment. Overall, I am totally OK with the result. Moreover, I am completely happy with the experience.
Next? A 50 K trail run in three weeks with many meters to climb. A complete opposite.
---
Better and better
:ervin :lemark
---
---