Verity book review
During my summer vacations in Yucatán, Mexico I brought with me Verity, a Colleen Hoovers book. Her book's have never let me down so I was convinced I would love it.
![](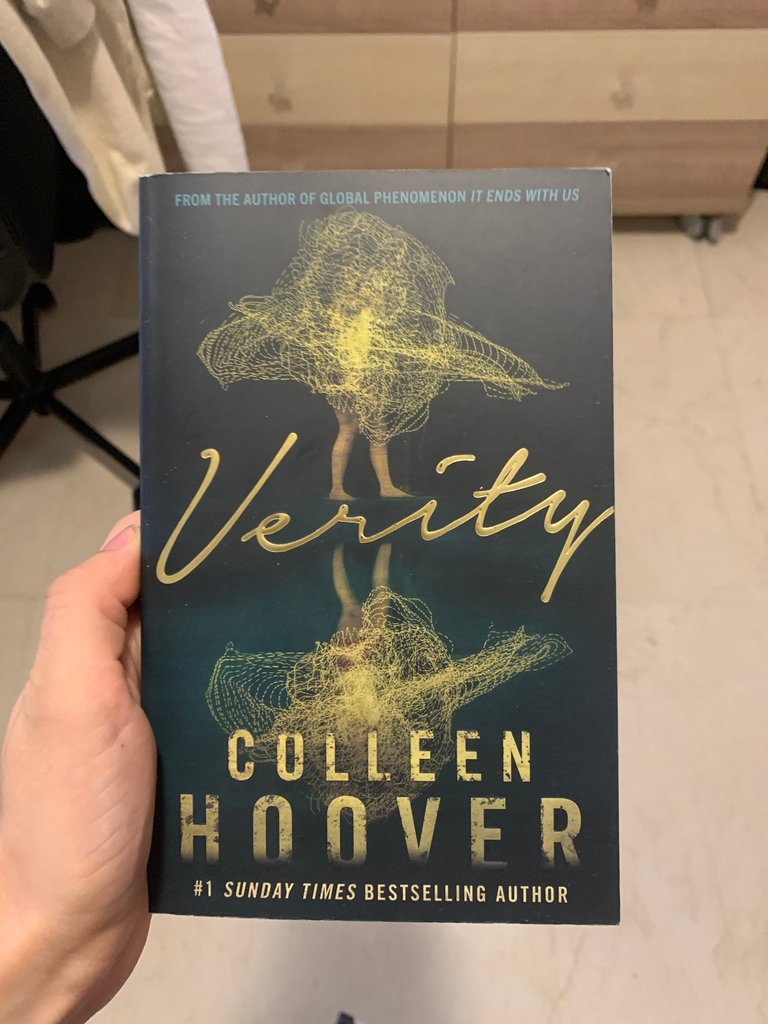 Verity is all about an author, called Lowen, who has to complete a book series. Although this might seem an uninteresting story at first, we learn that she has to complete Verity's book series. Verity is a well-know author who has sold thousands of copies around the world. The question is: why can't Verity complete her series?
Verity's husband reveals to Lowen that Verity has suffered a tragic accident and that she is basically brain dead. It's Lowen's job to travel to Verity's house where she still resides to figure out how to write the book series.
Once in the house she discovers the dark truth behind her accident and her family.
Although at first I got quite bored with the story, I absolutely loved the rest of the book. It is full of mystery, tragedies, but above all unanswered questions.
The book has an important cliffhanger which will make you reflect upon what you thought was the truth.
This book is totally worth reading you are looking for a mysterious book and it is one of my favorite all time books.
Overall I would give it a 5/5
)
---
---