Splinterlands Diary 28.07.22 - Katrelba Gobson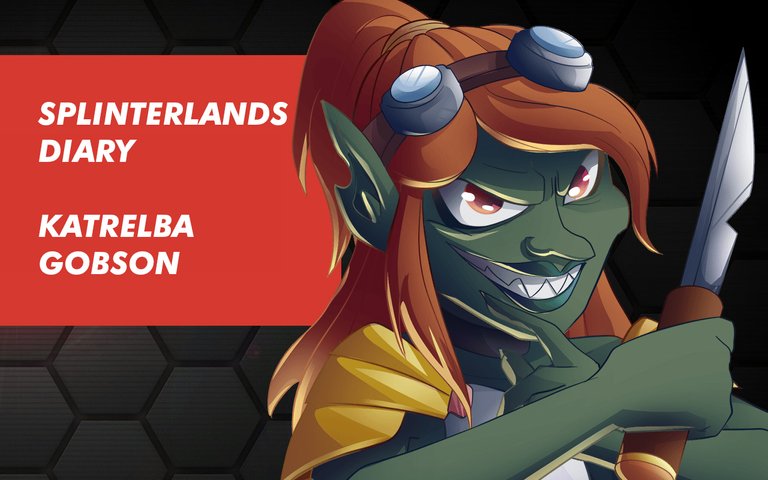 Hi Hive! With only 4 days left in the season, it looks like I've finally figured out an optimal strategy that gives me enough time to play and blog, and hopefully I won't have to readjust in the near future.
Yesterday started a new round in Guild Brawls, where I fight in Splinterlands.Ru and this morning I managed to get 4 wins out of 8 battles, which is not too bad. The remaining 4 in the status of Pending, so I'll wait for the results, but in the meantime, I will share one of the battles in which the decisive role played gladiator Katrelba Gobson.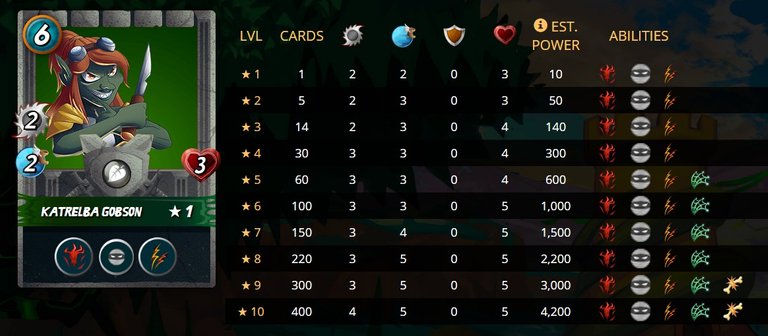 Her ability to attack twice, along with Bloodlust and Sneak, fully justify the 6 mana cost and make her a very effective fighter, especially in fights where the opponent is not focusing on a couple of strong cards, but on a few inexpensive ones.
So, for this battle I chose the following lineup:
Mylor Crowling summoner, which gives my cards the ability to reflect the damage they deal;
The mighty Flesh Golem, with its strong attack and ability to regenerate its health;
Oaken Behemoth with melee and magic attacks, as well as the ability to attack from second position;
Katrelba Gobson to attack enemy archers and mages;
Goblin Psychic for healing my tank and magic attacks;
Screeching Vulture to "finish off" weak enemy cards;
Completing the combo is Kron The Undying, with strong attacks, great health, and the ability to heal;
Thanks to Thorns ability I was able to take enemy Grund out of the battle pretty fast, and gladiator was pumping his speed and attack perfectly, finishing off the cards that were getting hit by my mages, so by the 3rd round I realized that two healers in my opponent's team would hardly help him, and it's almost impossible to hit a gladiator with 5 speed :)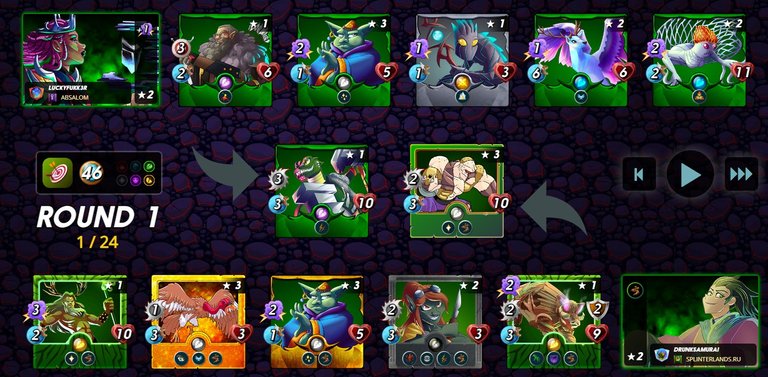 That's how the fight turned out.
Now I'm waiting for my battery to recover and I'm busy with finances - I replenished my stake in CTP, made another contribution to PIZZA:ONEUP pool and raised my stake in SPT tokens to 25,000 (plus I delegate @monster-curator almost the same amount).
I'll try to earn some chests tonight, but in the meantime, good luck to everyone and see you on virtual battlefields!

Let's Connect
@MishkaDj | @NoiseCash | @Torum | @Telegram | @Twitter

---
---