A Rabbit Sketch before I started my new series
I'm so sorry to have been so absent, but I've been SO busy getting last minute things done for my cottage with the summer season on our doorstep.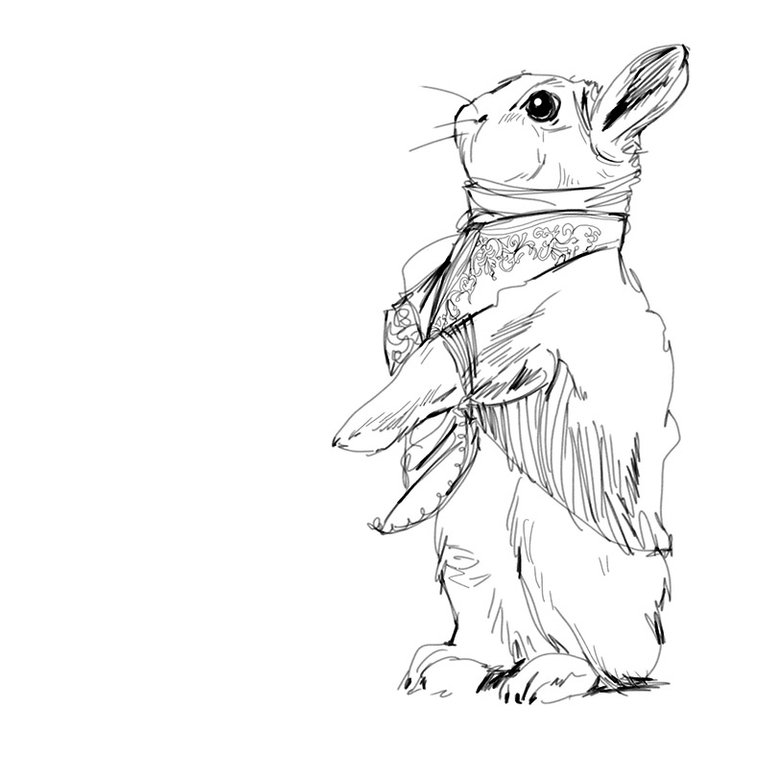 Charcoal Pencil Sketch of Mr Rabbit in his ornate topcoat
This Sketch was from last year and this was before I started my current series of rabbits and animals in their 'beatrix potter' inspired world.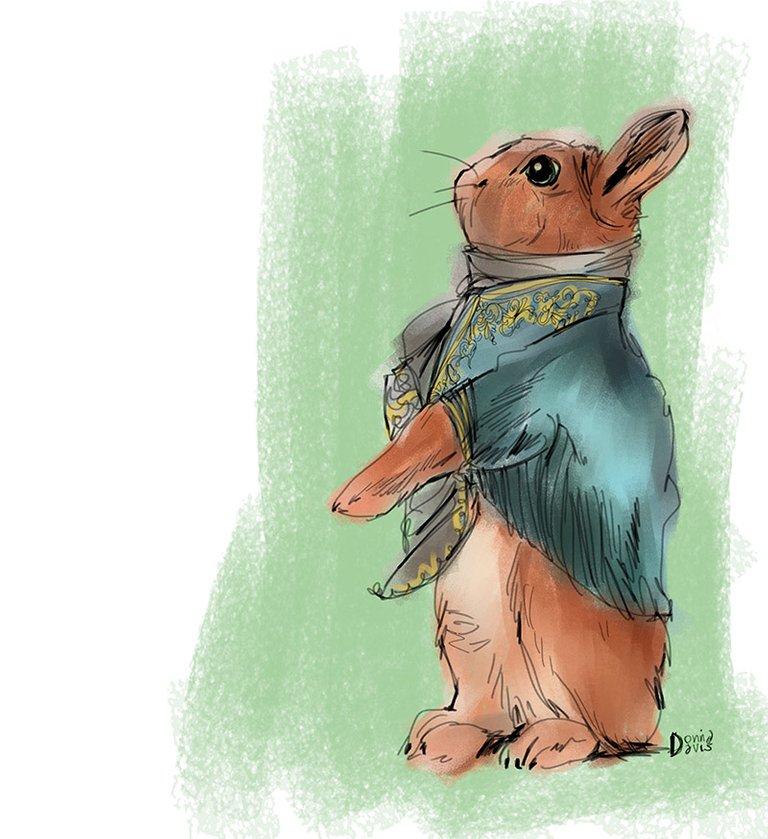 With Pastels to add color
I've always been obsessed with animals so of course I've done endless series of them. I believe this fellow was just someone I dreamt up one morning. In the margins of my sketch book I just wrote:
Blasted rabbits at my tulips again, I give up. I wonder if they were more reasonable and wore silk topcoats, I could reason with them?
Well, I made this fellow but still do NOT plant tulips. Last year was my last attempt (meaning the previous Autumn's planting)
I'm hoping to return to a somewhat normal schedule of uploads and I've actually a few characters for my current series I'd been sharing sketched up I just need to get the studio time back.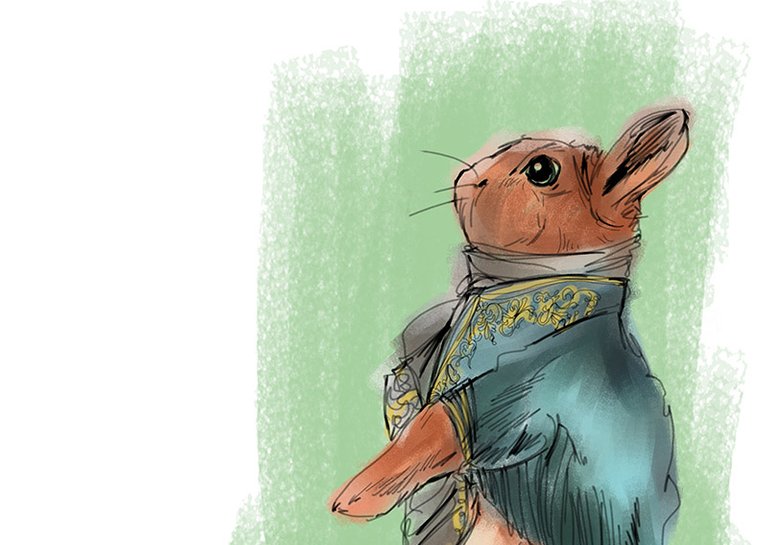 Until then, You'll have to be happy with mr. Rabbiton here, in his silk frockcoat, perhaps he's a 18th century relatives of my current series and he hangs on the wall of one of their homes, reminding them to do better.
Have a lovely day and I hope you find a moment in your day to indulge in your own passions.
---
---
If you'd like to follow my Work Here are some Links:


My Ladies with Pets Series as prints and on things
Bunny Portraits

---
---