Why Web 3?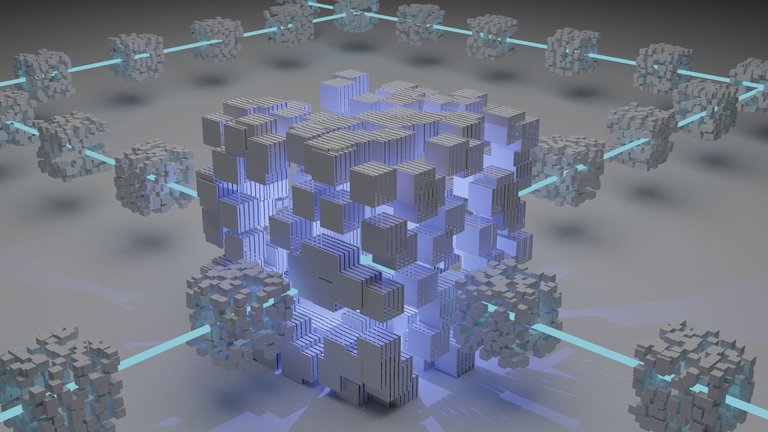 Photo by Shubham Dhage on Unsplash
By now most people have at least heard the term "web3", even if they have no idea precisely what it means.
If you are reading this blog post, here on Hive, a social media focused, community driven, feeless blockchain then you probably already have a more exact definition in mind than most. Still... many people in the wider cryptocurrency space may struggle to define what is possibly the most important piece of the Web3 puzzle.
Why does it matter?
Right now you are devoting some portion (hopefully a majority) of your attention to reading this blog post. That attention has value. We know it has value. A whole digital economy has been built upon this idea. Conventional social media craves it. It is why clickbait exists. The advertising industry is built upon it. By capturing someone's attention and directing it towards a particular product or service. Advertisers have made huge sums of money based upon this premise. Attention has value.
This is one piece of the puzzle.
A second piece is our desire to be heard, a third our desire to create.
These resonate with most people in one form or another; creative outlet is a key way that humanity expresses itself. It doesn't matter if that outlet is in the form of written words on a page, typed on a screen, through art, music, or any other medium. But that creative outlet also needs an audience. We crave validation. The growth of social media is evidence of this, for the first time individuals had an easy platform within which both of these desires to be fulfilled. Individuals were empowered to both create and be heard.
If we acknowledge the value of attention, and as a society we undeniably have, then the obvious accrual of value in an ecosystem of both creators and consumers of content is to the participants.
Both creators and consumers play a role in this. Without engaging content, the consumer has nothing to focus their attention on, and their attention moves on to other things. Without a consumer, the creator is unheard, without an audience.
Web3 recognizes this symbiotic relationship between the consumer and producer of content. It seeks to provide value to both parties in this equation. Where historically those that own the platform have sought to siphon off the value of this attention and content web3 makes a decision to enable the participants of the ecosystem to become the owners of it. By providing ownership of the ecosystem itself, web3 ensures that the value accrual returns to those participants, protects itself from control by a centralized entity that would otherwise seek to extract value, and guarantees that the participants own their content.
All of this is relevant for those of us that write. Perhaps more so than for other forms of content. It is easy for written work to get lost in the sea of the internet and go unnoticed. Web3 features enable value to be transacted with much smaller audience pools, enabling a much larger segment of writers to actually earn something for their work. It provides true ownership of the content that is being created, unlimited by the needs of publishers and third parties. It unlocks new ways to collaborate and engage in the worlds and universes that are being created. It enables readers to enjoy content without smashing their way through paywalls and advertisements in order to get to the work they want to read. It even enables those readers to earn something for their time and attention as well.
All of these benefits accrue in a social media type of environment, but Web3 extends these principles beyond the traditional realm of social media. Many projects are pushing the boundaries of how various institutions and organizations can function better in this new Web3 economy.
In order for all of us to adapt and thrive in these new ecosystems certain changes in mindset are needed. We must be prepared to be collaborative and grant ownership in our work. A decentralized system functions best with many owners and few(no) centralized points of failure. This enables value generation and accrual beyond the lifespan of an individual or organization and their specific circumstances. If I write a book and the publishing house that publishes it collapses or refuses to run a second edition, I am back to square one. What if instead I enabled readers of my work to purchase limited publishing rights to it? What if 200 individuals and companies buy those rights and are able to publish print copies of my work to sell in their stores? I am no longer beholden to the whims of a single entity, my work can continue to be disseminated by others even if one of the entities stops.
This is exactly the kind of functionality that PageDAO is building into their project. When minting an NFTbook through one of their minting tools, I am granting the purchasers of that NFT limited rights to create and sell print copies of my book. This kind of decentralized publishing and ownership has never existed before and provides huge opportunities for authors and small scale publishers with multiple possible value streams for authors, readers, and publishers alike.
Similarly, Sitka World is producing novel ways for readers and authors to engage with the creation of a fantasy world and book series, with interactive elements, gamified metaverse experiences, and a share in the value stream being generated. With progressive plans to release high quality books in a series of NFTS and share royalties with holders of the tokens, as well as a slew of community benefits, Sitka is building a community of readers and writers with a shared vision. A vision that is reinforced by the magic of Web3.
Projects like these that benefit writers and readers, enable new forms of collaboration between an author and their audiences or other authors, and change the way that we consume and think about written content are at the forefront of this transition to a Web3 world. These projects, much like Hive, are attempting to forge a path directly to an economy that rewards all of its participants.
After all...
It is our attention that is valuable.
This content was also posted on Mirror.
---
---