MY SUNDAY CREATIVE, DRAWING THE FOOTBALL PLAYER

---
Hello Hive Learners, how are you today ?, and happy Sunday for all of you.
---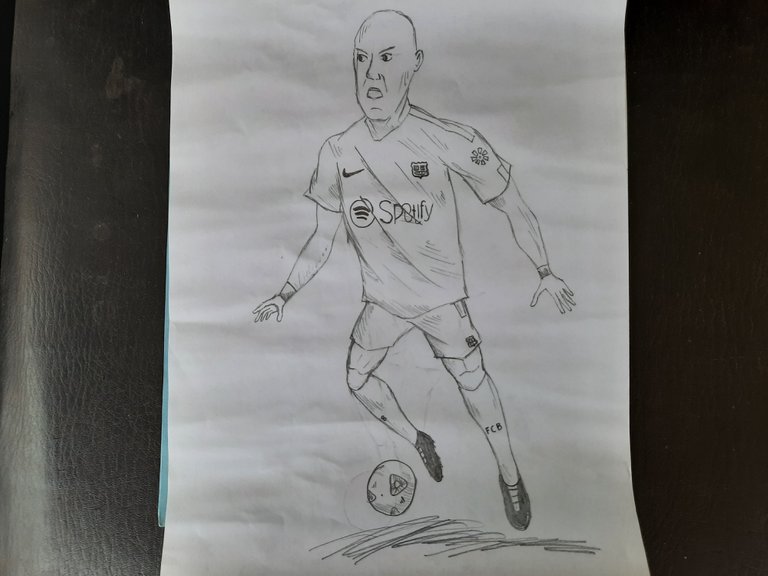 My Original photo

Happy Sunday Everyone. As usual, every Sunday the Hive Learners community always holds a Creative Sunday, in which at this event we are free to show our creativity, be it crafts, arts, or other things that we consider creativity.
I'm also going to show you an image that I made myself for this Sunday Creative event, so let's see the steps.
---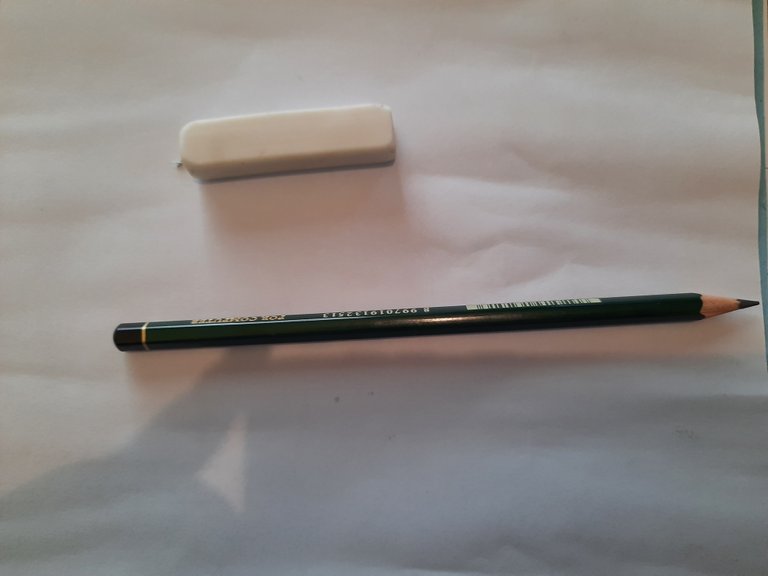 ---
This is some tools and materials I used :
Pencil ( 2B )
Eraser
Paper A4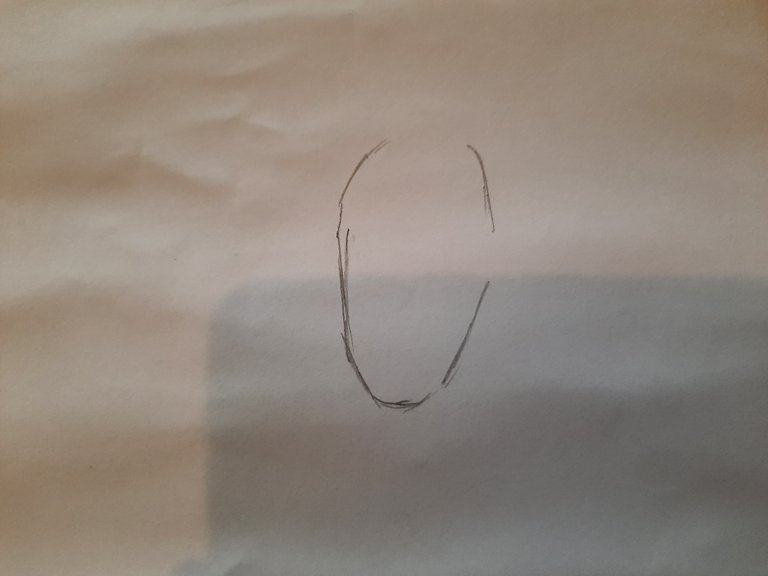 ---
The first step as usual, I will start with a schematic of the face as my benchmark, here the face is not the highlight, because I will make the full image and the highlight is the entire image.
---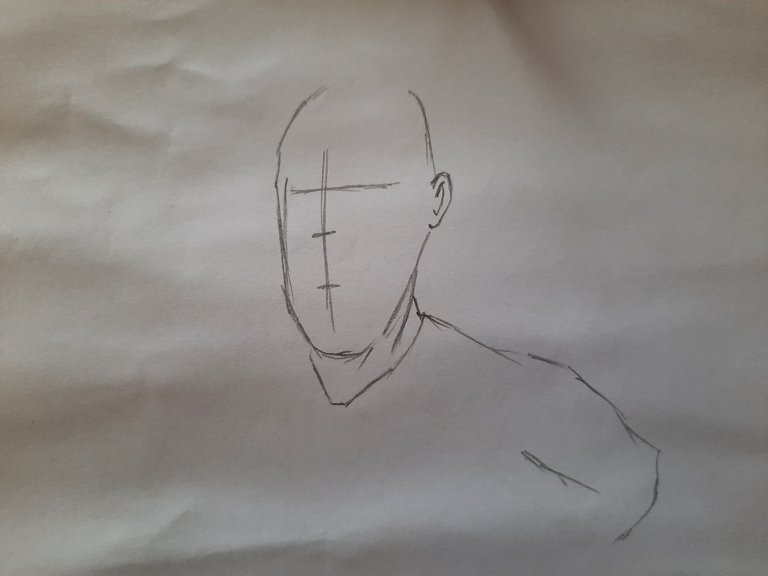 ---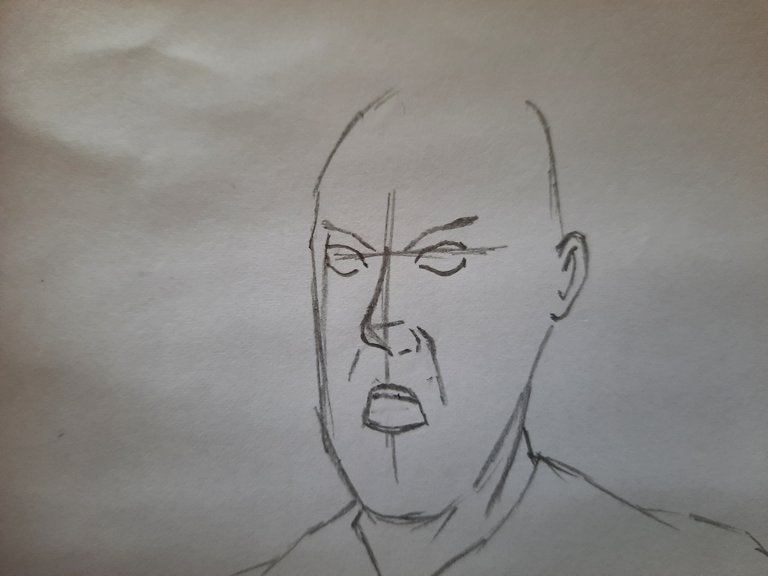 ---
As usual, to align the eyes, nose, and mouth, I created a guide line like this and I'm going to make it follow these lines.
And this is it.
---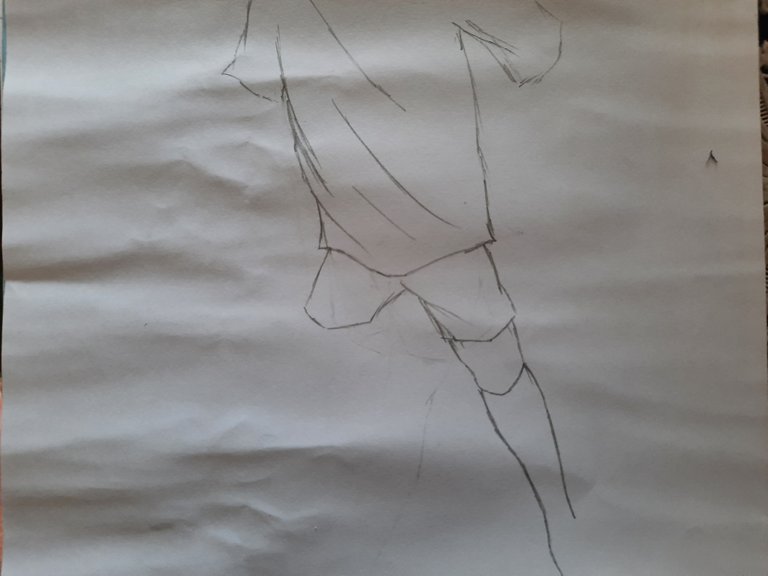 ---
After drawing the face, I continued to the body and seemed to follow the line all the way down, so I'll be drawing the hands after that.
---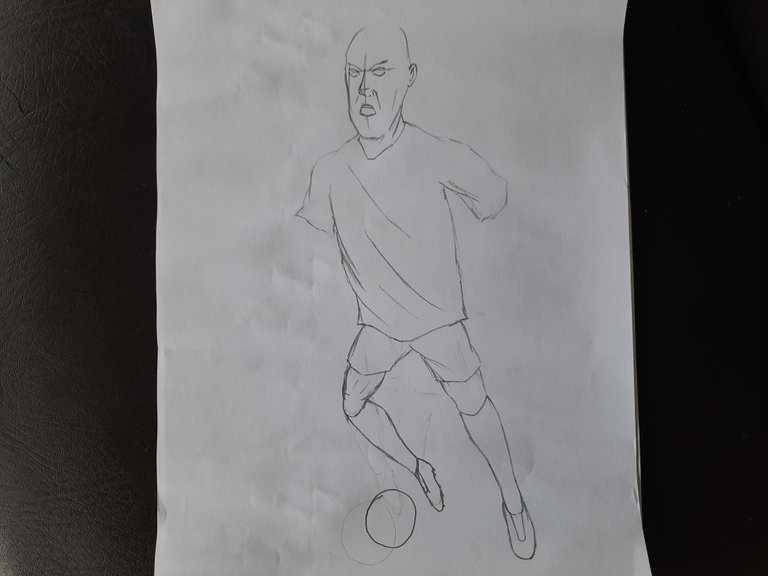 ---
My technique if I will draw an object that is standing or something where the object follows a straight line I will finish it first and I will finish the other parts that don't follow a straight line the last time.
Here my object is someone who is playing ball, to draw someone who is standing like this I have to draw it portrait, that is, the position of the paper is not sideways so that the composition of the paper space matches the object you want to draw.
---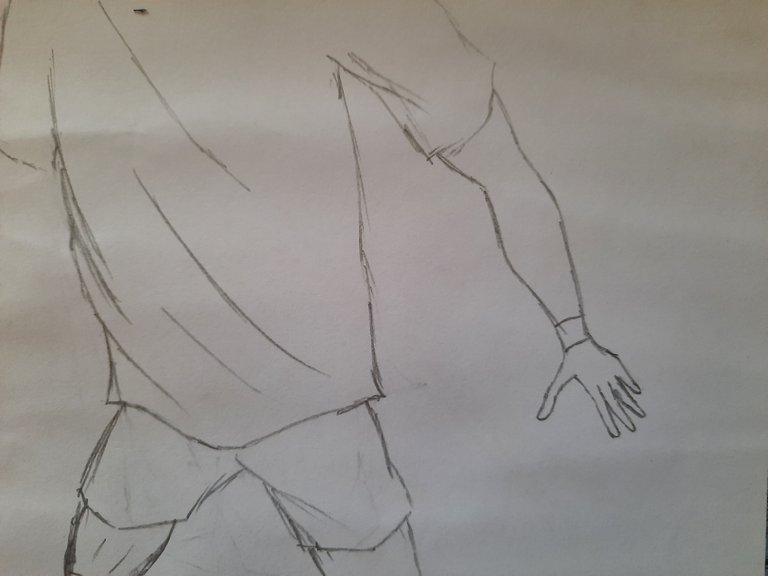 ---
Continuing to the hands, here I don't make the hands grip, I just make the fingers clearly visible to make it look more realistic.
And this is it.
---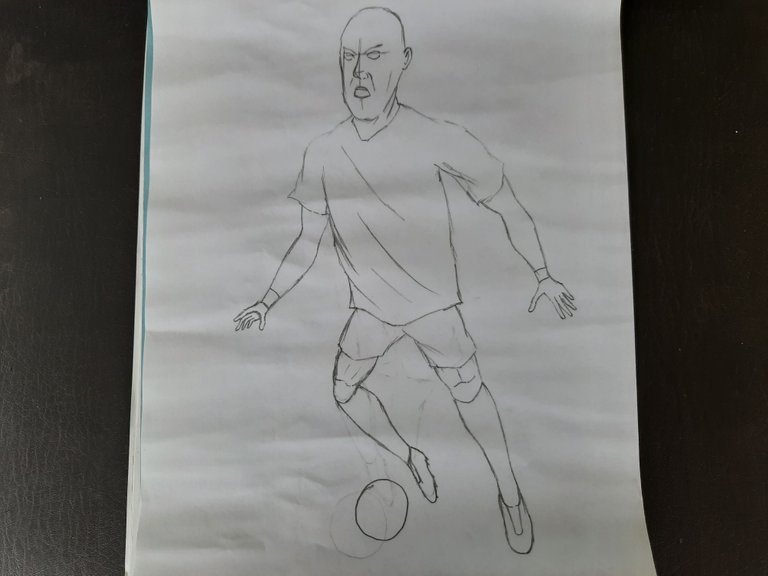 ---
And this the first result, looks good isn't it...?
---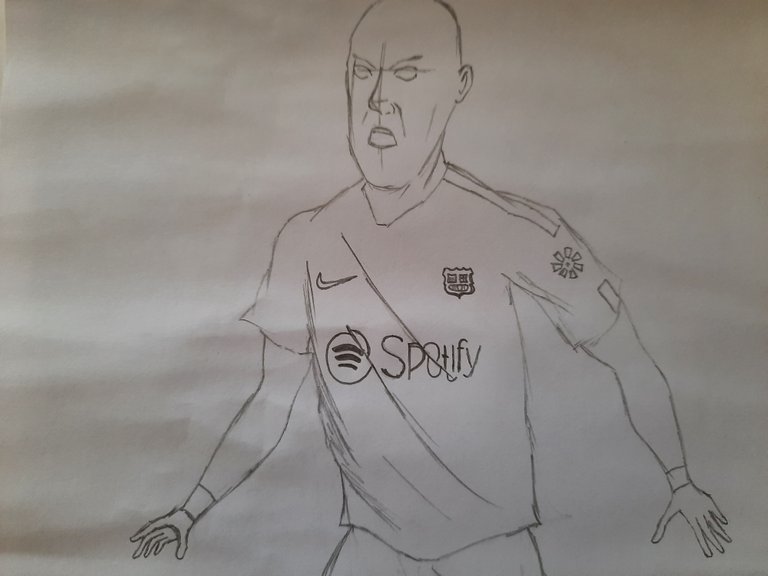 ---
I also decorated the shirt a bit so it doesn't look so empty and here I tried to add an apparel and club badge although it doesn't look very clear because I don't have a 0.5mm pencil.
And this is the result.
---
---
After everything is done, I also delete the auxiliary lines that I made the first time and I will enter the shading part. I did the shading as usual and I started with the clothes because in the clothes I added a lot of curve lines and that's where I did most of the shading. I also did shading on other parts like the hands but not too thick and just plain.
This is the result.
---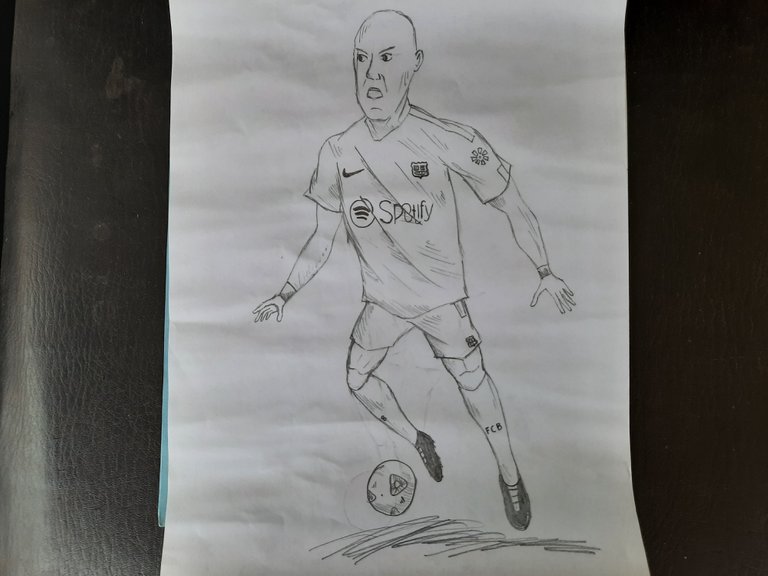 ---
After all the processes are done, and is my drawing process finished this time for Sunday Creative. And this is what the final result looks like.
I hope you like it, thank you and see you in next Sunday...
---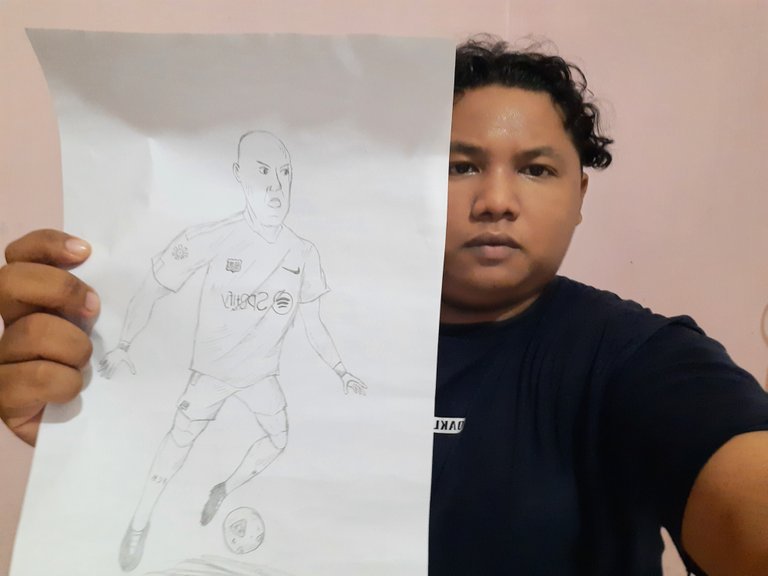 ---

Special thanks to :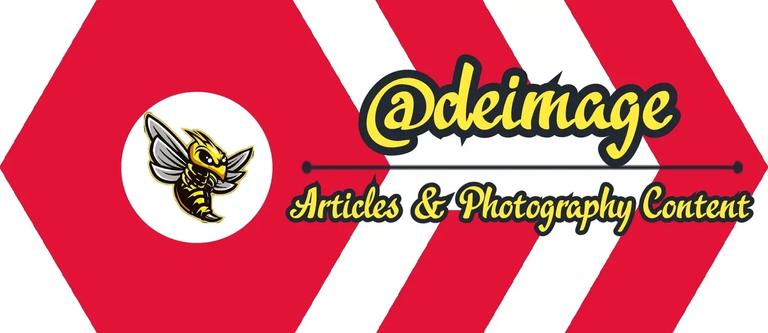 ---
---