dCrops Update: Market and Card pages overhaul and NFT reward card drop announcement
In the last post we had promised to reveal more info on reward NFTs but as it turned out, the market and the cards pages needed a complete overhaul in order to accomodate the new NFTs.
The reward NFTs will start dropping in the quest reward chests from the next season onwards. Information regarding the reward NFTs will be available in a subsequent post.
What's new?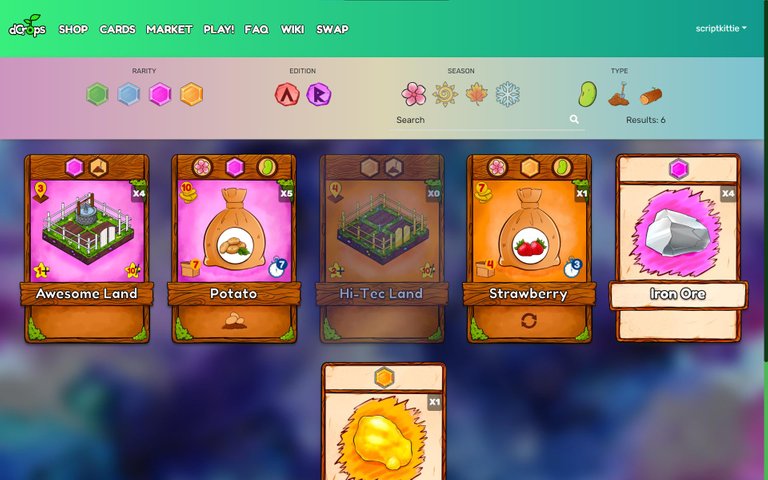 The new card and market pages feature new filters to filter between the different editions and to filter the type of cards. There's also a new search filter to filter cards based on their name. A lot of validations have been added to the pages so that you can now verify every time you buy, sell, transfer etc.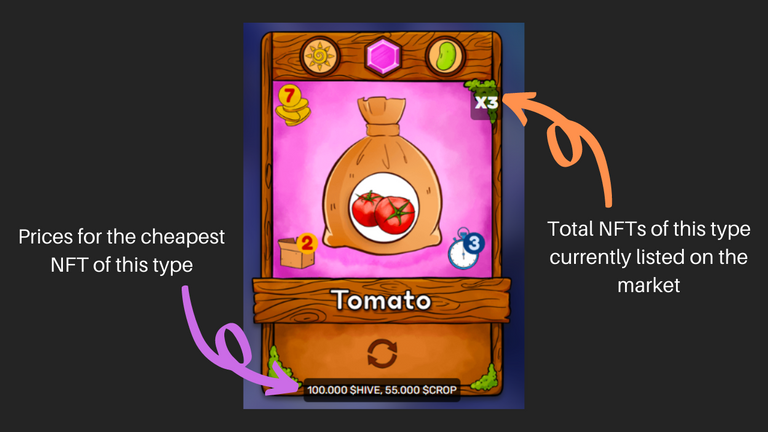 The table based market is now removed and the cards in the market are now grouped based on their names. You can see the lowest prices in $HIVE and $CROP directly on the front page as shown above.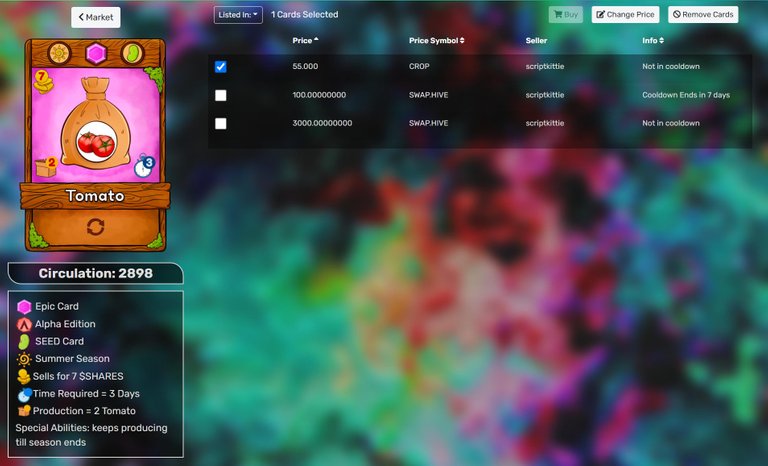 Clicking on a card will open this window where you can see all the different NFTs of that type that you have and perform the appropriate actions. All the stats and information regarding the NFT is given on the left as well as the number of that NFT currently in circulation.
On the market page, you can filter cards based on the price they are listed in as well.
---
More features will be added to the market page in a future update which will provide more information regarding the historical price of an NFT in the last 30 days in a graphical format.
This redesign significantly improves upon the previous UI/UX. It was a necessary change both in terms of design as well as development as the REWARD and BETA edition feature a bunch of new types of cards.
BETA edition is just around the corner. The date for the pre-sale will be announced soon after the reward NFT update goes live. Currently the design and development is being worked on at full capacity. However, in-case of any unforseen setbacks, the sale may be pushed back by a little.
---
Play Now: https://www.dcrops.com
Join our discord: https://discord.gg/zeJShKkF7K
Twitter: https://twitter.com/d_crops
---
---