Gaggle of Geese
I encountered this friendly family of Canadian Geese, lounging near Cascade Pond, Banff Park, one hot Summer afternoon. Technically a group of Geese are known as a "Gaggle". Did you know that? It appears that the geese are nibbling on these beautiful white daisies by the shoreline, or eating something else off the ground. Hard to tell. Nonetheless, very cute little creatures to watch. Don't get too close though as they have been known to charge at tourists that get too friendly.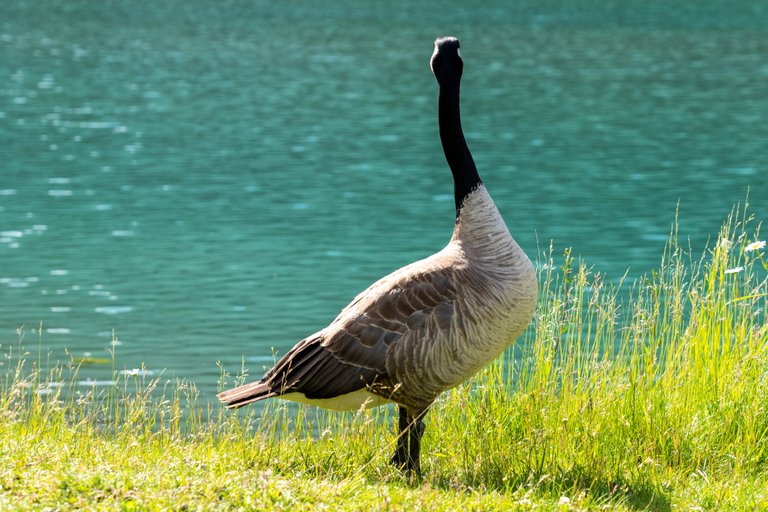 ---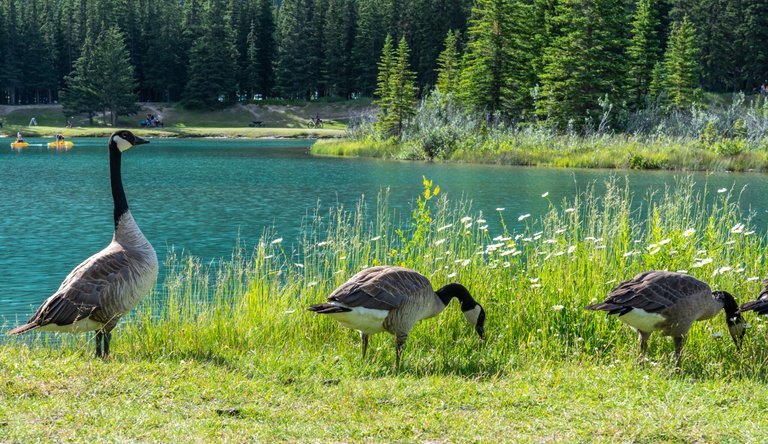 ---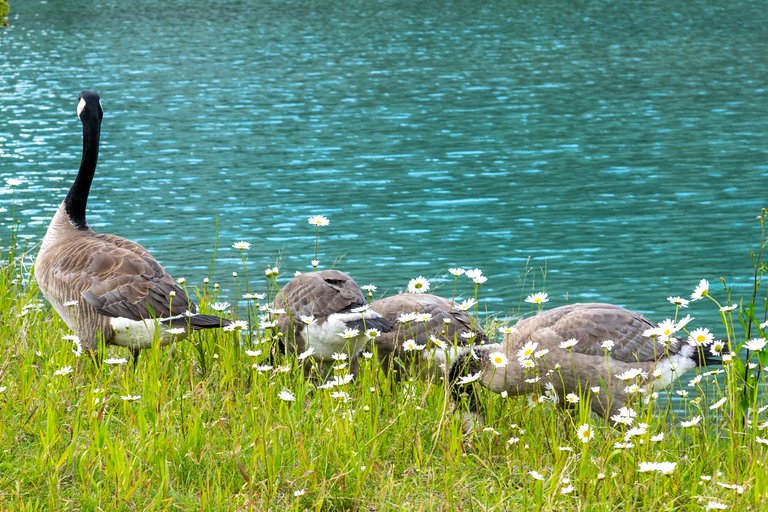 Camera: Sony A7R III
Lens: 24-105mm f4 G OSS
Editing: Lightroom & Camera+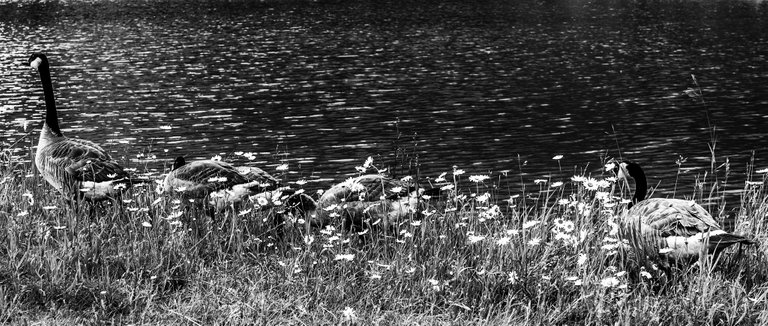 Do you like Black and White photography? Do you like Colour photography? If you answered yes to both questions, then you are a perfect candidate for the "Colour / Black & White" photography community. Created specifically for that purpose. I will be personally curating qualifying posts. What are you waiting for? Join now!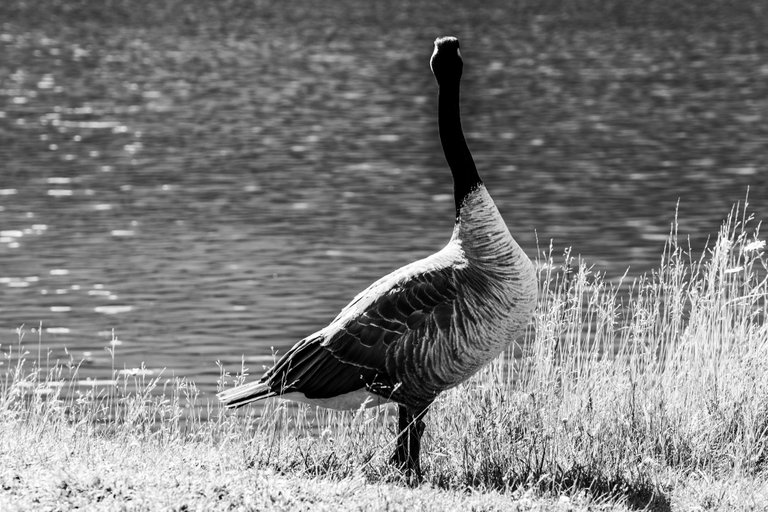 ---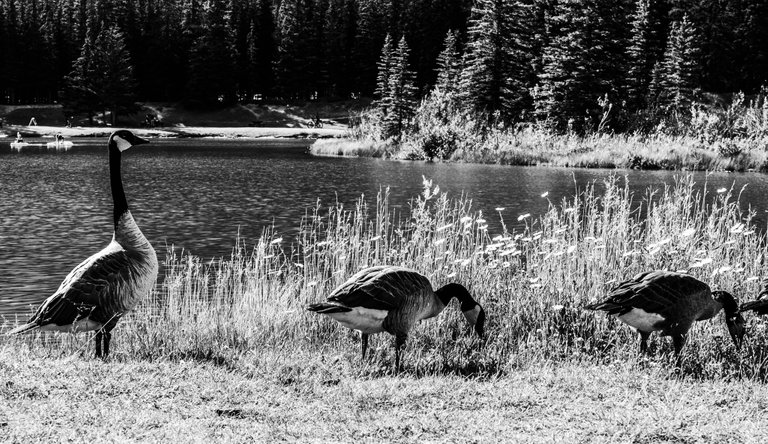 ---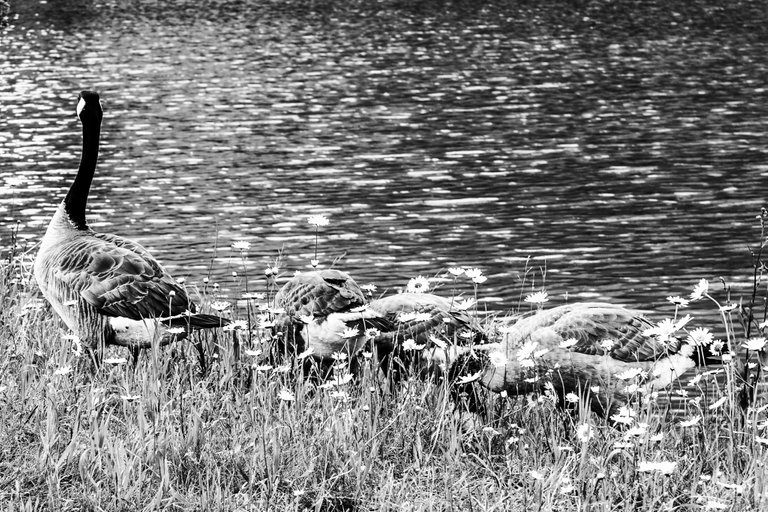 (AI free content)
---
---