I am Alive challenge
https://images.ecency.com/p/2gsjgna1uruvGBHDnRaj2z6FsL6XEQR3pnqa26GnWuG6J1X8KZTrpxx8as5cfwrisUN7kohkL7LGN8WSoYy3T9Kg1kYDP9KU36mtRNpFFwCyLRCbcS.webp?format=webp&mode=fit
Hlo frends . How r you ? This is my 30 day in I am Alive challenge.. yes I am Alive .thanks to God for ur blessings and love.. thanks god for the new beginning.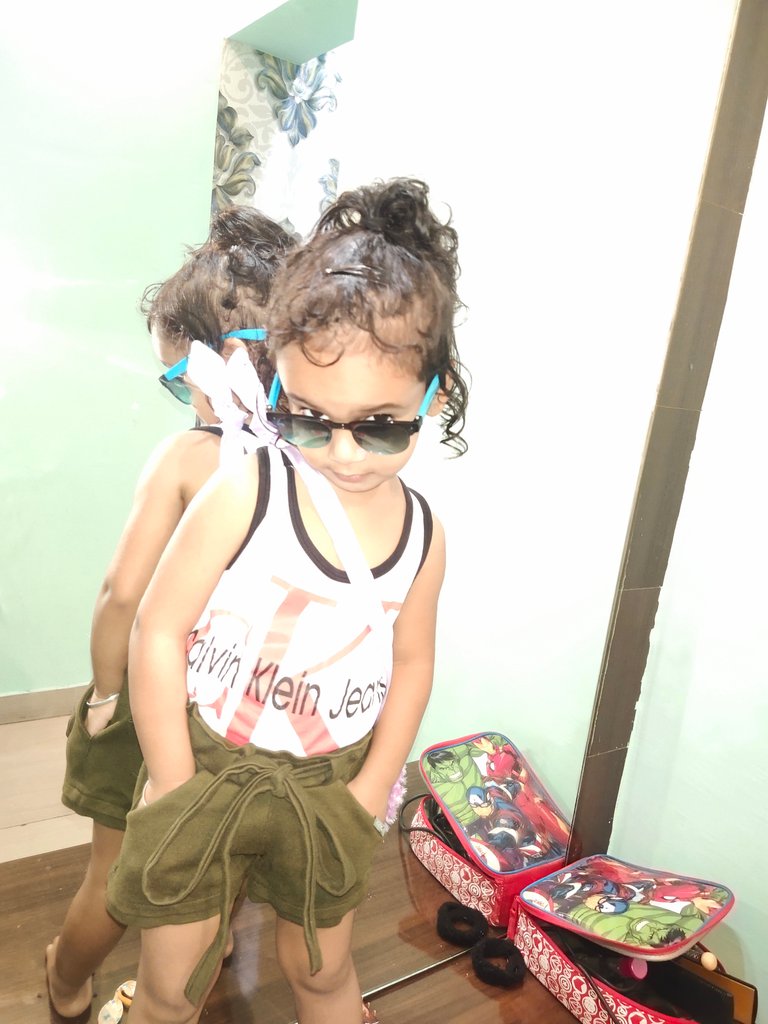 She is my daughter..she really fond of clothes and sunglasses..and when she got new clothes and sunglasses etc always tells me mumma plz click my photo.


Thnx for stopping and reading...🥰
---
---