Splinterlands Chaos legion Pack airdrop + Blockchain Gaming Baller on a Budget Splinterlands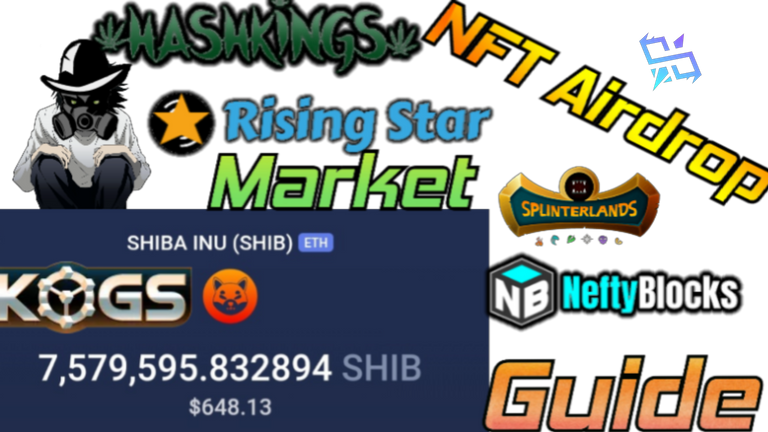 I'm airdropping 2 Splinterlands Chaos legion packs today for 2 lucky readers. Before that I will go over several projects to look into both cheap & in some cases free, Plus info to help your crypto / NFT portfolio grow.
Play to earn has taken over its hard to know where to start, I can help with that. Having tested almost every WAX or HIVE game at this point so I have a fairly good Idea of where to start.
Todays post will be going over where to start as a Blockchain Gaming Baller on a budget. Going over the cheapest or in (Rising Stars case free) Games anyone can make crypto or NFTs by playing.
Where to begin
A lot is happening in the world of HIVE & WAX Play to Earn games literally there have been 3 games announced on WAX since Friday.
3 is probably less then the actual total number of play to earn games announced that's a crazy statement.
So where do you start not in the deep end that's for sure extremely popular games can be good Like Splinterlands but other then them stay clear.
The Prices can be high & returns low on many of the play to earns like AXI infinity, Upland, & farmers world be fine if you bought in at the right time but more or less horrible for new users.
AXI infinity is the one I lost the most on dont bother unless your in the game already.
Splinterlands is an exception because though packs are sold out you can rent NFTs to earn more DEC & Daily challenge rewards.
Renting is the exception to the rule you can start with realistically affordable costs be as good as any other player.
Thus Splinterlands can be the best blockchain game in the world yet still fair to new players.
Splinterlands
Once you purchase a $10 spell book (I made $20,000 off my $10 spell book) you can play daily challenges I recommend you go into this with around $30 at least.
$10 for the spell book
$20 to rent some cards, the rentals are extremely important adding to your account power, which determines among other things your current max Rank.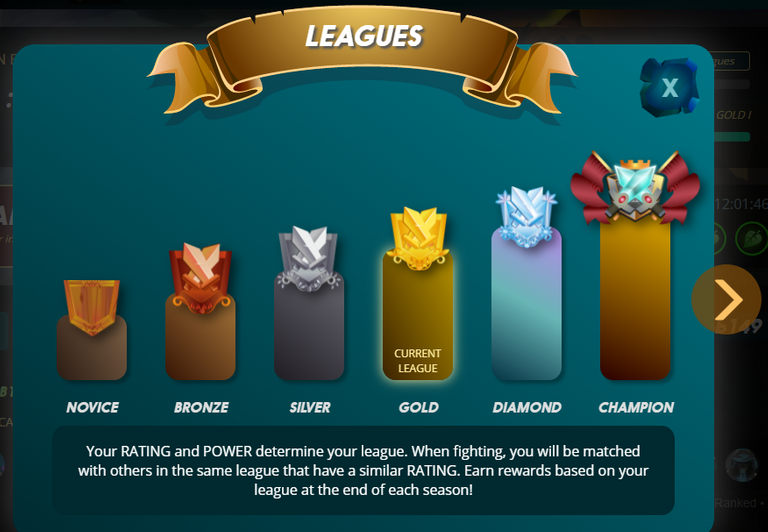 You Rank up by having sufficient account power & winning enough ranked matches to progress.


Higher ranks pay higher rewards both the rewards on your daily challenge & the rewards on your seasonal winnings increase in value / number with rank.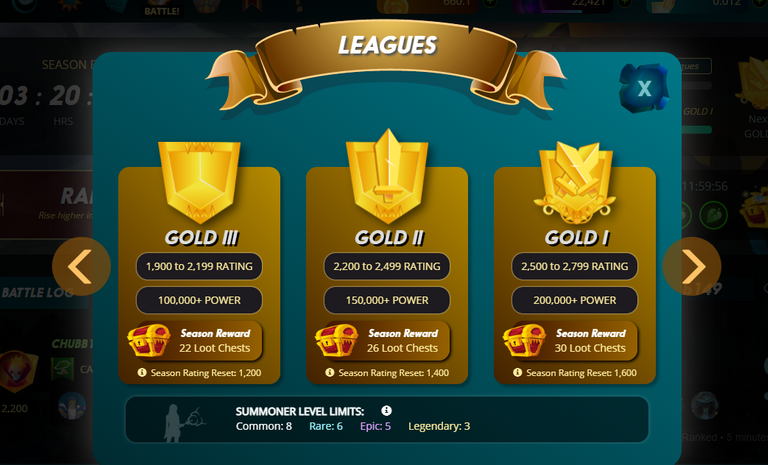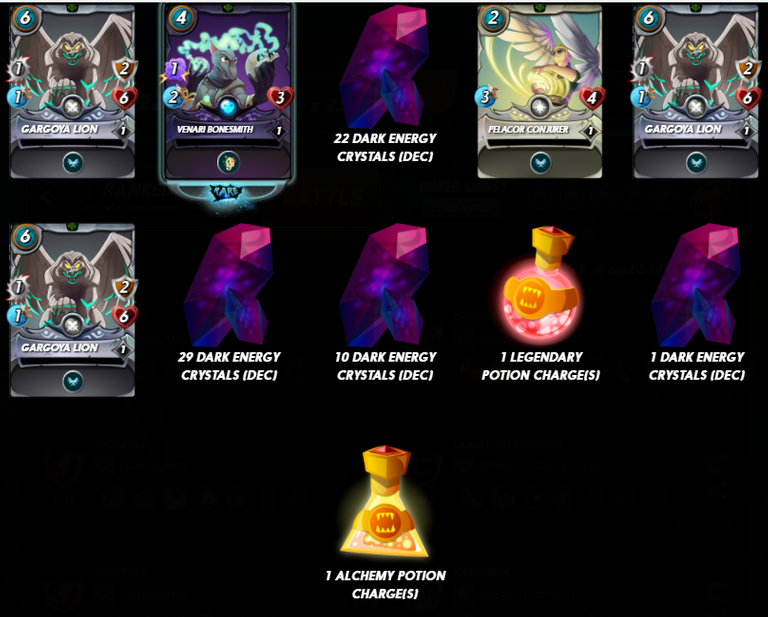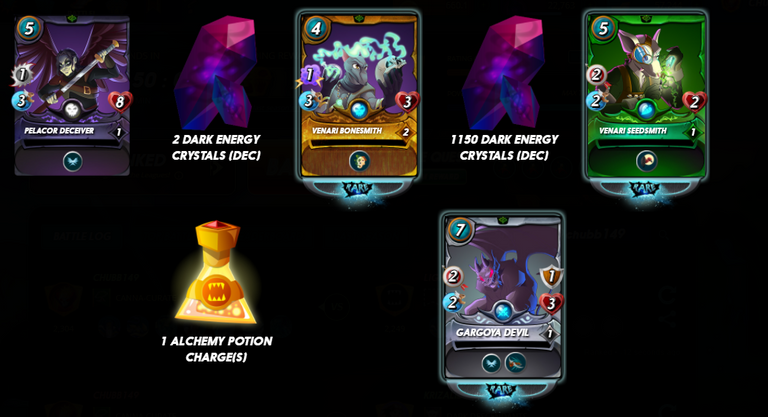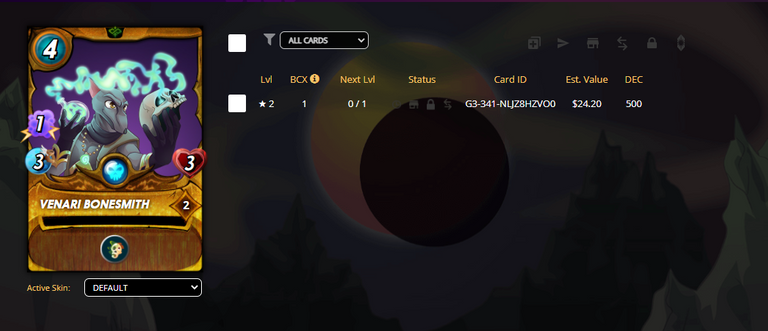 New users have been getting credits at novice rank I have never gotten one so account rank really matters here.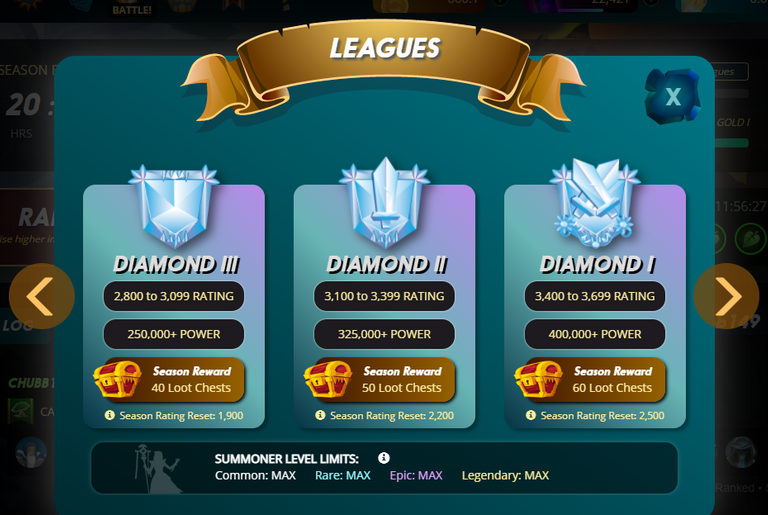 I own some cards but sold the majority of my colection so I rent for 100,000 of my account power or more.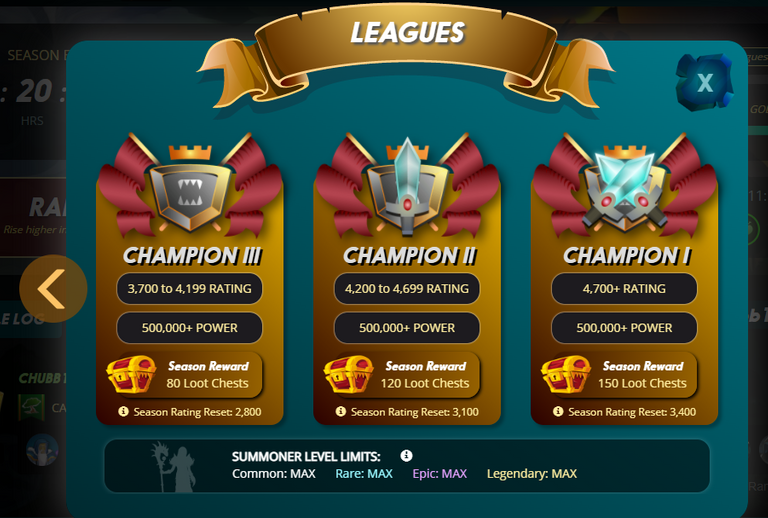 I have like Silver tier worth of account power but a little renting + the new packs ill be at champion in no time. Assuming I can actually beat anyone that rank dont know never tried.
Being busy with work I more or less been lamboing out on my old Splinterlands colection & ignoring rentals / playing for real.
With the new packs being opened soon I'm ready to use the Chaos to Rank up.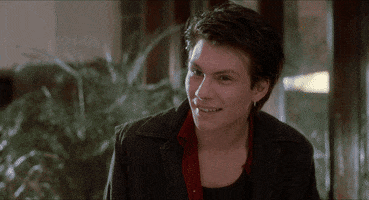 Chaos legion get it punderful



Cheesy name joke aside the new cards will be veteran players weakness its a unknown unaccounted for variable.
I have been a player a year now, basically just rent what they beat you with then use it on someone else.


May not be rich immediately but the packs are a different story those can make you rich real quick.
Which is another reason you need to get all the rewards you can before the public sale starts. Once the packs go public here's what I use to do.
Dropped a small amount of money on potions & packs every pay check eventually every blind squirrel gets lucky.


You can never loose all of your money as you can sell them at a loss but I would keep them with the SPS airdrop active.
Set a reasonable limit this is a game after all moderation people.
Always use Potions you will need 5 of each on every pack always use potions dont open a pack without them its worthless to try & make a profit that way trust me I lived it.
Splinterlands is unlike most NFT packs as the contents of the pack are not predetermined.


This means the pack contents are in a state of flux until opened (cool right) so potions can & do effect the odds.
You can do your own research but I opened / recorded over 1,800 packs both with & without potions, the numbers check out.
Not to mention they add cards to the packs after launch as they are sold airdropping the added card after every 100,000 packs sold.
Cards are added to all unopen packs of that type on & off the market. Just one of many reasons Splinterlands has always been something special, just took a while for the world to recognize it.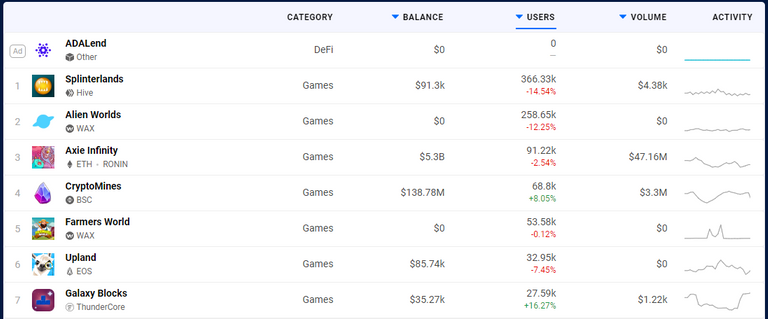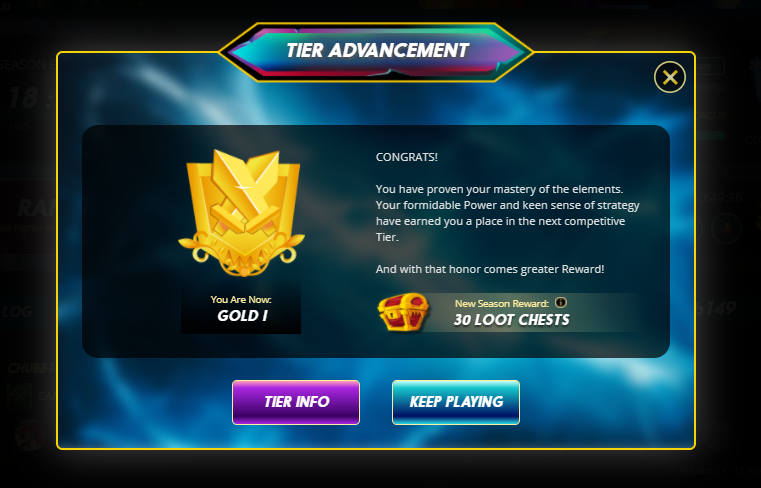 Diversifying your NFT holdings
When the markets in our favor is the time to spread out your holdings, diversity in a NFT portfolio just like in a Crypto portfolio insures stability.
Take Splinterlands for instance many are seeing profits from in the short term aside from buying packs, which yes definitely after the presale but until then the NFT market will be moving all over the place.
So in the last 48 hours this has happened for instance.



This was the farming tales game announcement for instance which I made money on BTW.



Bought 👆 Sold 👇🤑



I did this 6 times & gave one away at peak price during the airdrop. After that announcement / spike from Farmers Tale there was an announcement / spike for Mission to mars.



When your quick to act even delayed info can help as this market is quick you can double or loose your money in hours.
That method is risky fast & far from foolproof, its better to if at all possible try to familiarize yourself with a projects white paper or road map.
Knowing what's hype & what's legitimate is tough I tend to gravitate towards established collections with massive project designs.


I miss a good amount of new instant successes, but when the market forgets about them I buy in.
You miss the money on the front end unless your lucky enough to catch them from launch.
If not bide your time & pick your moment better then buying in on a peak price.
Rising Star
Best example besides Splinterlands of where to start, Rising Star is totally free.
I made around $200 off Rising Star before I decided to stop restricting myself & just started using other funds .
Why did I start using other funds, To get the STARPRO needed for world tour missions. These missions award wristbands which change every week, get all 10 from an region blend them together & get a Special event only NFT.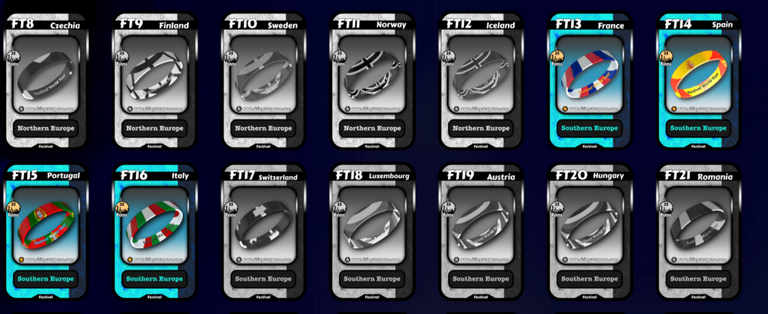 The first world tour special NFT has only 107 issued of which only 3 are on the market minimum listing is roughly $120. This more or less is 10x the cost of the STARPRO.
Fine if you want to get rich but to those just starting the game can be boring at first, but stick with it. The game is free & rewarding later on in the game.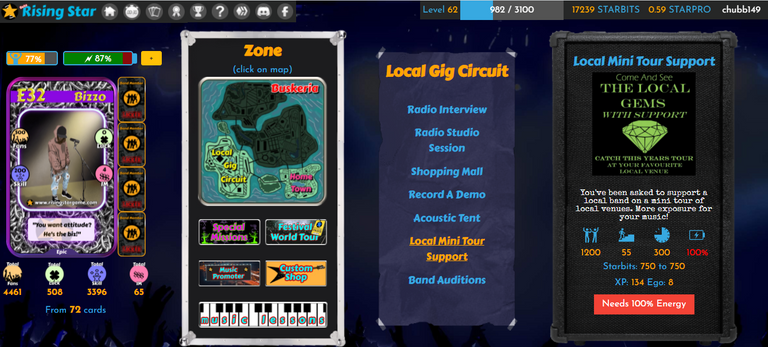 For instance I'm level 62 in the second area of the map & make about 10,000 STARBITS a week.
Meaning I get 3-4 packs of NFTs a month for free, if I spend other funds its on STARPRO not STARBITS.
Where Splinterlands has a burn use case Rising Star touts limited minting's, this means that some of their Epic & legendary NFTs sell for high costs considering you no its free to play.
https://www.risingstargame.com?referrer=chubb149
Limited event only launches always help improve your portfolios value & scarcity. Rising Star you will go far just stock up on these limited early minting's before everyone else sees what they are missing.
Gnocity
Got a scrappy up & comer here somewhat new WAX blockchain game slowly gaining traction. The game while new Gnocity is based on an older WAX NFT colection Gnomes.
Turns out the Gnome was a sleeping giant, as this NFT colection / game Gnocity has been steadily evolving & fine tuning the game model as new features are added all the time.


Last major update was around 2 weeks ago Racing game type & NFTs like race cars, car upgrades ect.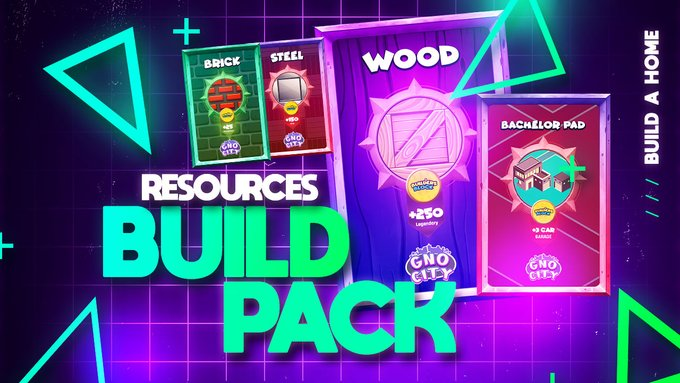 Monday this shit got announced these are clearly part of the metaverse side of the Gnocity game yet another game type which would bring the Game type count to 5.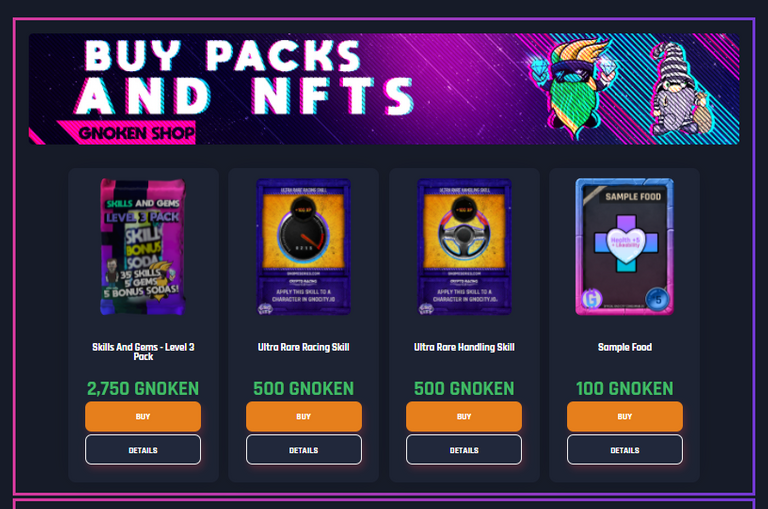 See this is the in game market accepting the GNOKEN wining PvP generates. To fight in PVP you need gnomes level 1 or higher set to your line up which have been fed.
Food was this collections one downside with the in game market now selling food for GNOKEN that problem is being addressed.
best part just keep the line up fed other players will attack them you will you get paid & only have to check in & feed them.
Brand new fragment burn use case active so anyone I airdropped some of these Gnomes to if you have 2 Gnome fragments you can blend them for a more valuable Gnome now.
https://neftyblocks.com/c/gnomeseries1/blends/super/1984
Buying these for nothing before the market caught on I had quite a few Gnome fragments.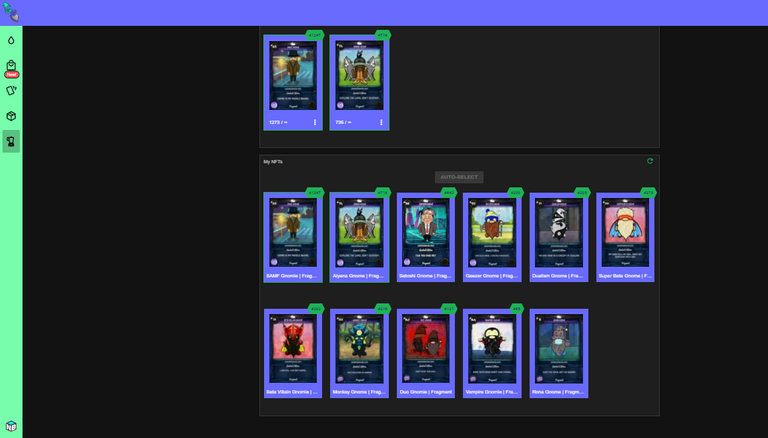 Think of combining 2 to get a shot at something better a better Gnome when equipped in game will earn more GNOKEN per victory.
Higher level rare Gnomes are worth quite a bit of money & these burn blend use cases are a great sign the last part of the profit trifecta with play to earn games.


Playability, affordable costs, & asset scarcity, given the market saturation with this colection a burn blend use case is not only welcome its a necessity.

Pack launches for this colection happen frequently in game & on Nefty Blocks market. That's good but as I said the market gets rather saturated with the current colection in the mean time, being without a burn blend use case.


Every time I point out faults with Gnomes & Gnocity the Devs fix them so either their closet fans of mine or they know what they are doing.
All about the zeroes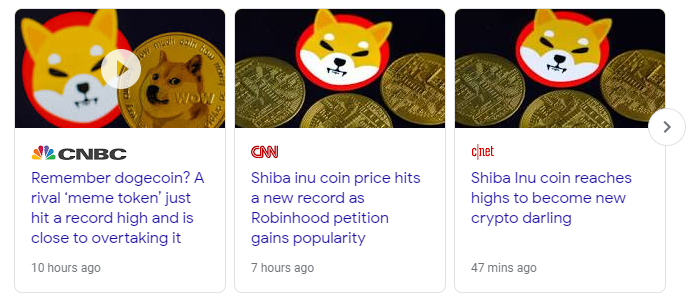 Unless you live under a rock you have likely seen SHIB in the news lately. I broke this story 3 months ago, but that SHIB ship has sailed but the reasoning applies universally.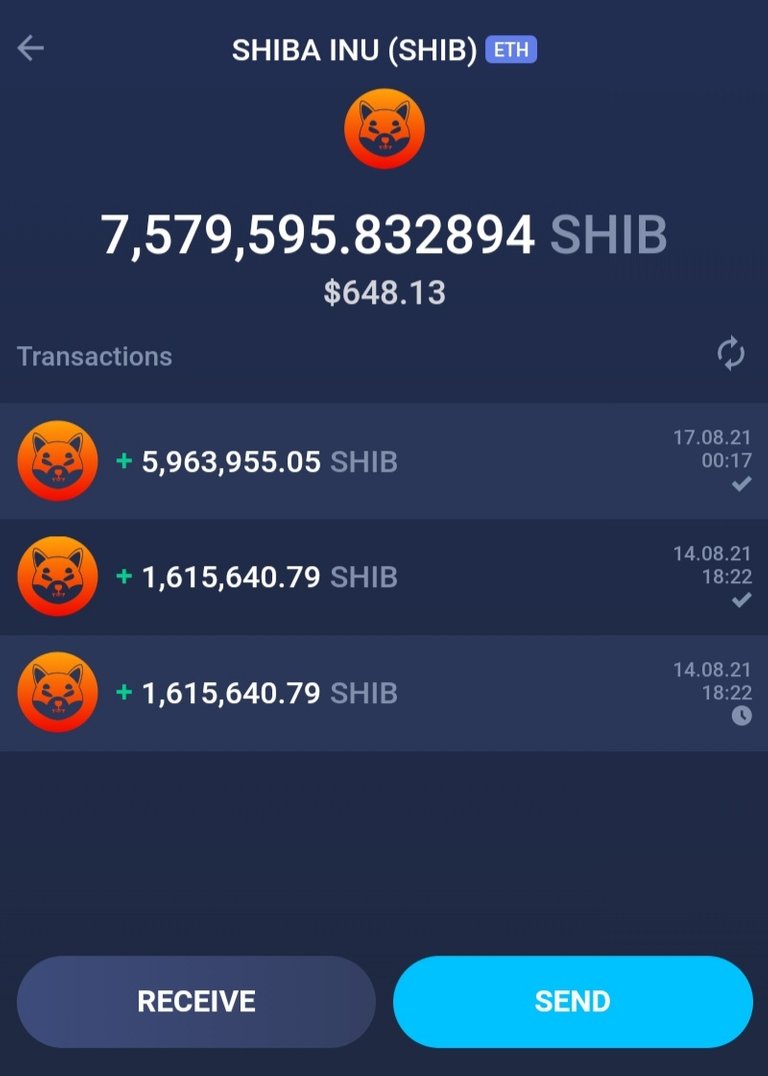 https://ecency.com/hive-195708/@chubb149/a-lion-pride-or-a-dog-pack
Post about SHIB👆 3months ago, announcing NFTs was what got them on my radar.



Bought at $10 sold at $20👆
You want long shots as many as possible with reasonably sound projects either planed or in public beta.
Alpha testing is also a good call but you will be waiting much longer trust me I'm a tester in my free time.
SHIB is a nice roll off from my Splinterlands spike & so on, you want to diversify as cheap as possible, if your broke faucets can be a good call as they take little to no $$$ input.


Couple low input potential high output projects I like at the moment are the projects mentioned above & these below.
Alien world a free play to earn it may cost CPU on WAX after 10 uses, CPU is utilized in WAX for transactional conformations similar to HP on HIVE regenerating based on the amount of WAX staked.


Though it is technically free to generate a little TLM & possibly NFTs daily through alien worlds. Pro tip WAX CPU costs a lot if you stake for it.
https://alienworlds.io/
Planet Binance mission launched today this is not a drill Alien worlds past the moon buckle up.
Cait offers CPU 24 hour rentals 10x as powerful as staking the same amount of WAX. Though the rental is a purchase but Staking is temporary & can be retrieved.



https://caittoken.io/
These are both WAX alts although TLM is on BSC as well, WAX alts are tradeable here Alcor.
https://wax.alcor.exchange/swap?output=TLM-alien.worlds&input=WAX-eosio.token
CAIT, $NEFTY, BLUE, GNOKEN, SHELL, & TLM are all WAX alts I'm invested in, AETHER & SHELL being the cheapest with the most possible profit for very little 🤑.
On to HIVE I would look into BUDS, DEC, SIM, CROPS, LIST, HUSTLER, COM, HUSTLERM, BEATCZ, & MEME


Most of these excluding BEATCZ have direct or indirect ties to play to earn or NFTs here on HIVE. May be a tenuous connection at best but the projects in one way or another are connected to NFTs or play to earn.


CBM & some of their NFTs especially those you can send to WAX would be a good call.


Noticing a trend here I focus on projects I understand support & believe have a future. Maybe its subjective like NFTs or SHIB but I understand as much as I can about investments regardless of price.


My intention is to simply inform not give financial advice I'm not a financial advisor these are just projects that appeal to me & you should always do your own research.



BUDS is part of Hash Kings crypto Hash Kings is a play to earn on HIVE you grow digital pot & harvest to generate BUDS. Both the NFTs & the assets are good bets as the project has advanced quite rapidly lately with no signs of slowing.


https://www.hashkings.app/
I dont have time to give everyone all the info most of mine comes from the market itself projects & the individuals that design / run them.


What better way to get info then from the projects developers or owners directly via white paper & or social media.


WAX & HIVE great places to start a portfolio everything is affordable to downright cheap. Though cheap still an asset & unlike the swarms on BSC or ETH these are all connected to legitimate projects the ones I rattled off in-particular I find merit in.

I have had many missed steps but enough time your successes should outweigh them invest low, invest slow, and only what you can afford.


Last free service paying crypto & doing big things Torum, I shut up about them, but its still free XTM works kind of like HIVE on BSC / ETH with its own Exchange / NFT market / NFT creation.


Like SHIB Torum XTM is trying to do it all difference is the support comes not just from the user base but Huobi Global a massive exchange that pumped millions into the project.
https://www.torum.com/signup?referral_code=chubb149
Torum like SHIB is rewarding those that stuck with it, XTM is however still free utilize my referral above to start earning XTM today.
Play to earn Faucets?
Play to earn crypto from free hourly faucets weird world now a days isn't it.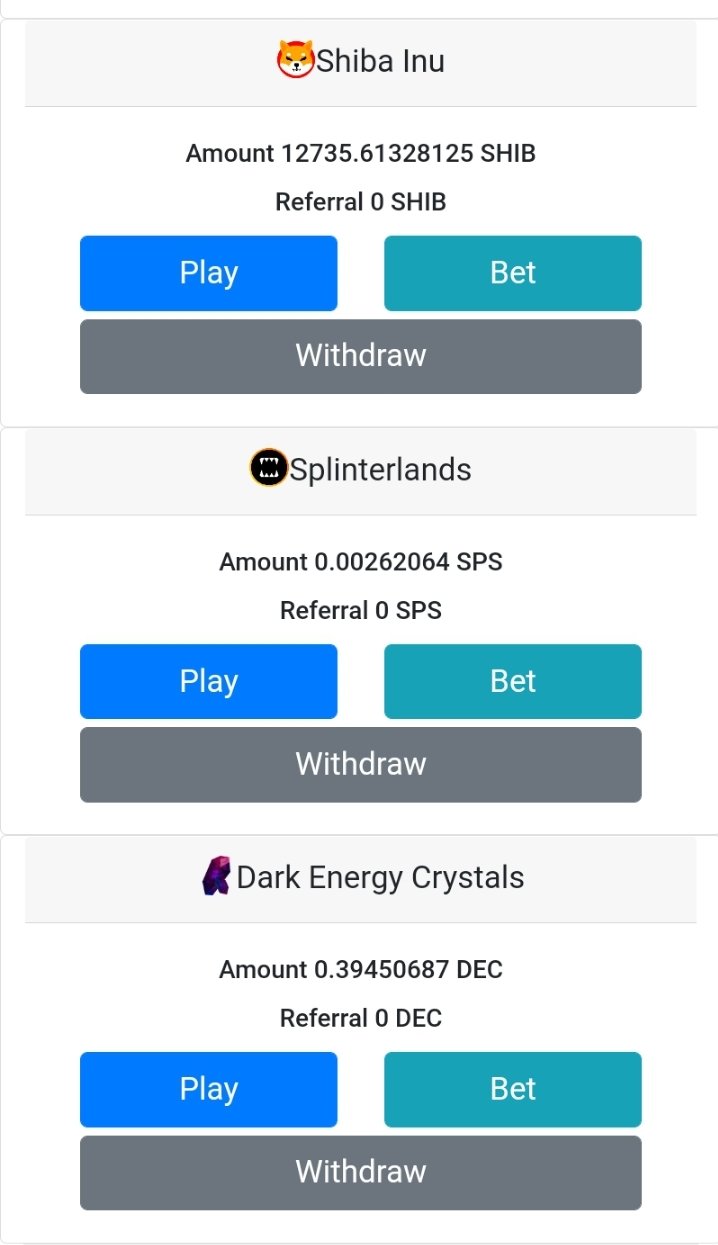 Yeah SHIB DEC SPS HIVE & even LEO share a single faucet coinfaucet literally has almost everything.
https://coinfaucet.net/?ref=4e6a49344d54673d
Gift Giver direct pay out HIVE faucet with HP & HIVE hourly
https://giftgiver.site/faucet
Cait free instant payout to wallet alt faucet on WAX
https://caittoken.io/account/faucet/
NFT panda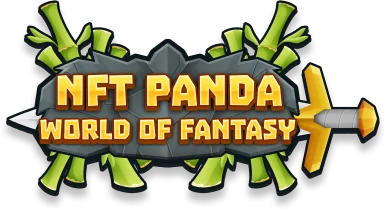 Game after game launching on WAX now as the play to earn wave gathers momentum. Its hard to say what's hype & what's a solid investment
This game like many on WAX while free to play requires NFTs those cost $$$.
https://game.nftpanda.space#akyqy.wam
I got a Hero NFT & started playing, but it cost me roughly $20, the packs sell for thousands already it launched days ago.
Maybe its just hype the game works, no to be announced crap & $20 is reasonable price to get started.
By playing missions with your heroes in game you generate the WAX alt BAM.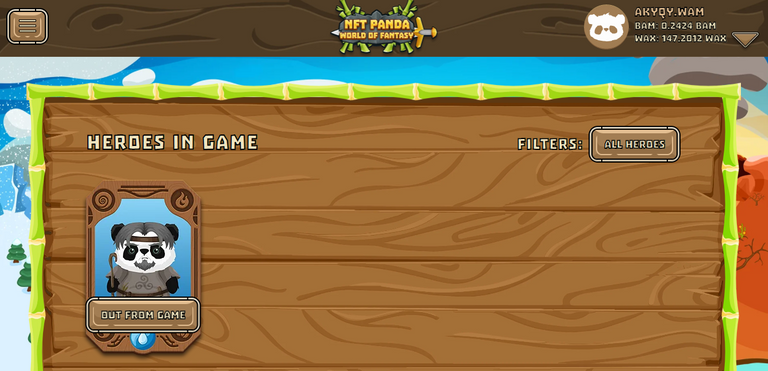 Not a profit but far be it for me to not share info that could potentially result in some profits.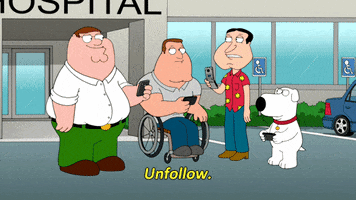 BLUdec & Nefty Blocks
Yeah so much happens to everyone in crypto myself included sometimes we forget stuff. What I'm particularly referring to is a few services I have been using & getting major profits from just not informing you readers.
Partaily because these two services Nefty Blocks & BLUDec are extremely complex explaining just what's happening is nearly impossible to do quickly.
So speed run time
Nefty Blocks / $NEFTY
A WAX NFT market where you buy / sell WAX NFTs, the market has its own crypto $NEFTY. $NEFTY is mined by buying or selling in that week on Nefty Blocks paying every Wednesday.


During this last week I tested strictly selling NFTs on Nefty Blocks new P2P market, Splinterlands is the majority of my sales BTW.
https://neftyblocks.com/
I mined 32 $NEFTY roughly $6 worth of $NEFTY selling NFTs on Nefty Blocks already for a profit.
What I'm saying is they pay you extra crypto $NEFTY to profit on a sale, I guess you could sell at a loss (just give it away dont do that).
$NEFTY is doing well price wise & you can mine $NEFTY by buying or selling there for the next 10 years.
BLUDec BLU
BLUDec is yield farming / DeFi for WAX alts like TLM, AETHER, CAIT, SHELL, $NEFTY, & PGL.
Though not profiting yet as it costs a $20 NFT pass to utilize BLUDec I know that I will be profiting soon.
Liquidity pools or farming no mater the chain if its not HIVE or now WAX they have gas fees. Combine that with temporary loss & the inherit risk to this form of investing the gas fees are a step to far.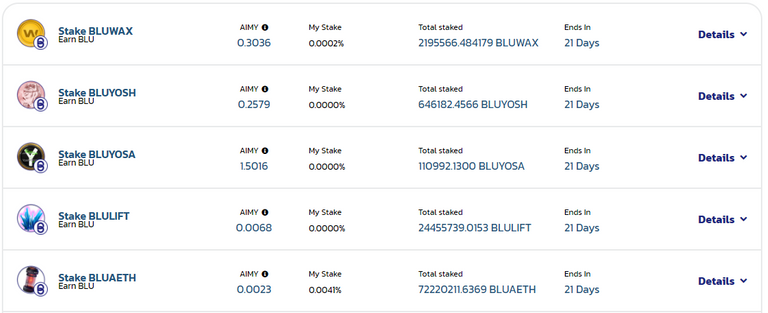 Well BLUDecc is on WAX no gas fees & it uses all my alts I had previously just sold paying me more BLU.
BLU has been performing so well price wise & I generate 33 BLU a day already from my crap coins alone paired with BLU. I utilize that BLU provide more liquidity to BLU / WAX al pairing generating more the next day.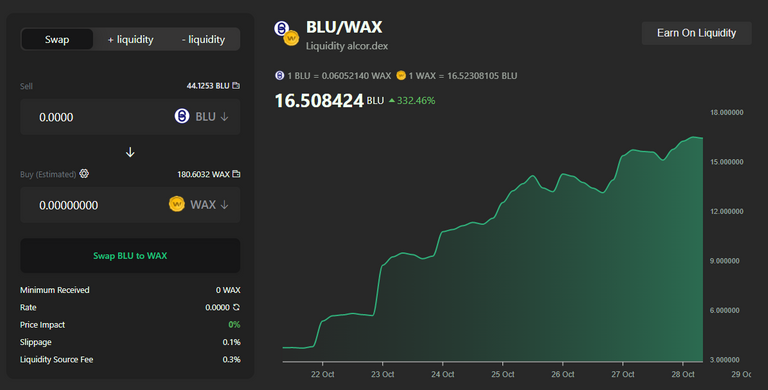 A time where SHIB is blowing up & the rest of the market stumbles WAX alts are doing well BLU included.
Fun Fact
What was the first cryptographic electronic money project ever developed & when was it fist started?
Bitcoin right in 2009 wrong, way earlier & way before Bitcoin.
The first cryptographic electronic money project was started in 1983 & its name Ecash
https://en.wikipedia.org/wiki/Ecash
This surprised me & I love old tech facts didn't really fit the write up but its to short for a post.
Posts are doing well
I always say my posts do well airdrops get better



Numbers have been great on HIVE & PublishOx for now I'm working on getting you readers consistently high value. Todays Airdrop(s) mark my fist Splinterlands Chaos Legion Pack airdrops.



That's what this is all about giving you leads & a truly fair chance at some NFTs.
Not immediately but if this keeps up ill likely increase value up the drops to 3 but down the numbers of NFTs on each to 4.
Ill do an announcement when it starts, but the third NFT airdrop would be on Torum.
https://www.torum.com/u/chubb149
Or join now trust me this project has financial backing this project Torum (XTM) will do well for a while if not indefinitely. Its free to earn XTM to + lots of DeFi & NFT options with Torum.
https://www.torum.com/signup?referral_code=chubb149
Torum has a BSC NFT platform while not yet active I have info the lead designer for their NFT platform had given me a few months back.
Their focus will be NFT DeFi with social media based airdrops directly on Torum either Crypto or NFTs. If the took my design notes they where going to do a truly random claim feature like WAXs URL set up.
While not active yet ill still do the normal WAX NFT airdrops until Torums staff has everything running.


Between Torum & Mask I will try & branch out to polygon or BSC when possible for free NFT airdrops no GAS crap I wont do that to you.
Thank you all for your support I hope to keep this Airdrop thing going for as long as possible & your certainly doing your part.

Airdrop(s) How to
Two Airdrops Go out per post First to Hive then to PublishOx later that day. Making these airdrops random has helped to keep everything fair literally any reader can win. Airdrops like this are affordable as well making the revenue from posts go even further.
That's why I keep publishing staggered & the same goes for the secondary airdrop Ill put the URL of the second airdrop PublishOx posts in the comments of the Hive posts. Ill tweet about every post.
https://twitter.com/Brandon36907436
https://www.publish0x.com/@Chubbie149
This will all start with the normal Hive post with airdrop & shortly after PublishOx has the same post with a second airdrop check twitter for a quick reference.
Airdrop
One of 2 WAX NFT airdrops, containing 6 NFTs each posted first to Hive then shortly after a second one goes on my post to Publish OX.
You can find updates here & ill try to post the second URL from PublishOx in the comments.
https://www.publish0x.com/@Chubbie149
https://twitter.com/Brandon36907436
WAX NFT URL Airdrop
Last airdrop was Farmers Tales NFTs today Splinterlands Packs one Chaos legion pack & 5 other NFTs go out twice today. Miss the first check back later ill throw the URL in the comments & on twitter.
https://wax.atomichub.io/trading/link/463204?key=5JxPt1TMDPzt1rexu5wtgV4bNpNZBH1qQPxcMKVyfepQHHP3NgR


Please this is more important then ever to let others know in the comments, & thanks for participating enjoy your NFTs lucky reader.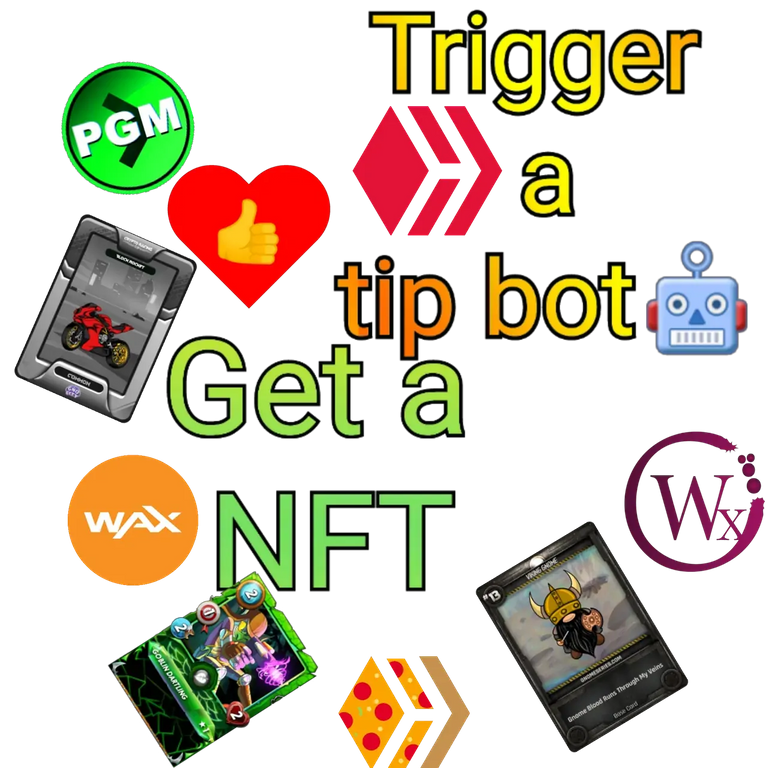 Trigger a Hive tip bot any hive tip bot comment your WAX address get an NFT.
Social Media Second airdrop link PublishOx
Hive profile
@chubb149
Hive referral
https://peakd.com/register?ref=chubb149
NFT airdrops after Hive
https://www.publish0x.com/@Chubbie149
Join publish Ox
https://www.publish0x.com/?a=4QbYRK0dzq
Twitter
https://twitter.com/Brandon36907436
I accept donations if you feel like supporting more fantastic airdrops & ok posts. You can share / upvote via HIVE or PublishOx.
Donate WAX NFTs or Crypto here:
akyqy.wam
or here
https://wax.atomichub.io/explorer/account/akyqy.wam
My Twitter is linked to both Mask Network & Brave content creators, so you can also donate MASK or BAT to my twitter.
https://twitter.com/Brandon36907436
Under no obligation to do so it simply goes to increase the Airdrops & Possible future giveaways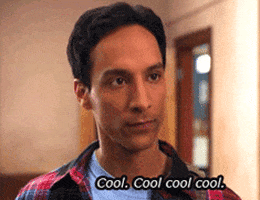 NFT News
Today we got the following
KOGs last NFT packs sale from series 3 ends in 1 day, after which P2P market only they got a KOGs game on the way.
https://kogs.atomichub.io/drops/kogsofficial
Binance missions live on Alien worlds today.
https://alienworlds.io/
New WAX play to earns
https://www.farmingtales.io/
https://nftpanda.space/
---
---