HIVE Power Up Day - February 1st 2022 : My SECOND EVER POWERUP! ⚡🔋⚡🔋⚡🔋
---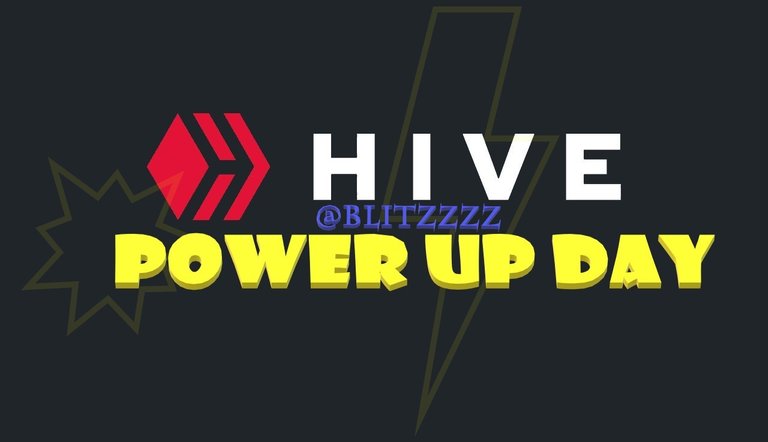 ---
HELLO February 2022! Another month in this year has gone by in a flash! I've only joined HIVE for about 3 months and I'm still learning so many new things everyday! Last month was the first time I heard of Hive Power Up Day and all its other acronyms (PUD, PUM, PUH 😂 what a mouthful) and I'm into my second month now!
I've managed to faithfully blog everyday with 100% powered up to HIVE for the past month (at least by my calculations I did 😅) and as a result, I've seen my Hive Power grow quite a fair bit. This seems like a good practice that I intend to attempt to do again this month!
---
🏁How it All Started🏁
---
I came onto the Hive blockchain trying to set up an account for SPLINTERLANDS. Prior to this, I had just about ZERO knowledge and experience with any Blockchain. It was pretty confusing to me as a complete novice - much different from how the usual process of setting up an account to play any game goes. 😵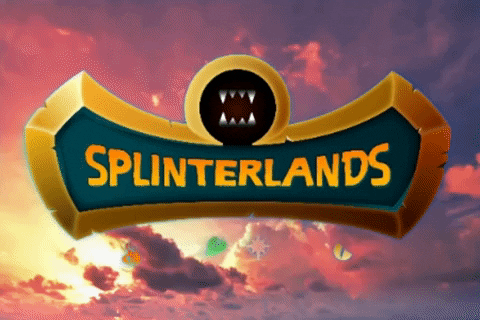 This led to me googling around, and of course, I stumbled onto all the Hive blogs with their guides. One thing lead to another and I somehow stumbled upon the guys from 🍕Hive.Pizza🍕 who were extremely helpful in answering all my queries and guiding me along. Shoutout to all PIZZA members. JOIN THEIR DISCORD if you need any help!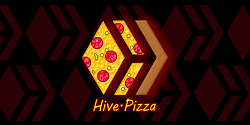 ---
⚡️HIVE POWER UP⚡️
---
LAST MONTH before I started powering up ANY HIVE AT ALL, I was at just 47HP 😭 (Before Jan 1st 2022)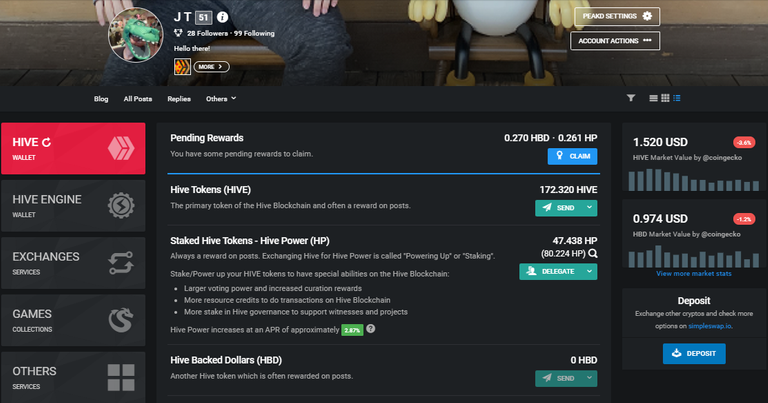 ---
And AFTER my FIRST EVER POWERUP ⚡️💪 (on the 1st Jan 2022), I reached 147HP with a 100HIVE powerup.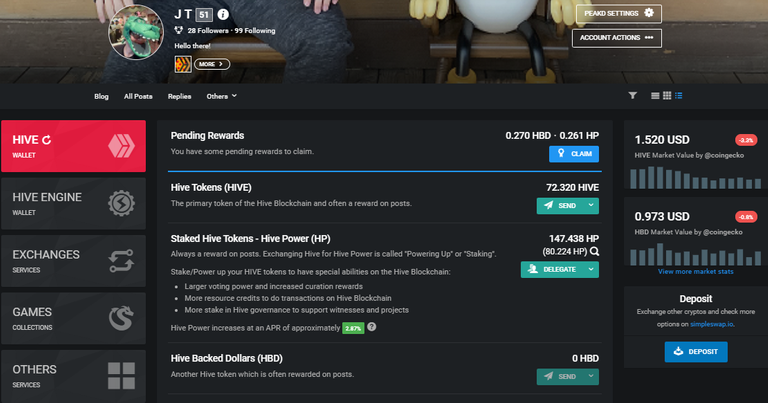 This month, before I've even powered up anything at all, I'm already at 263HP! 🎉🎉🎉
That's how much an entire month of consistent blogging on HIVE with 100% allocated to Hive Power did for me! (unfortunately, we've also undergone a crypto winter and so the value of HIVE has dropped significantly since then 😅)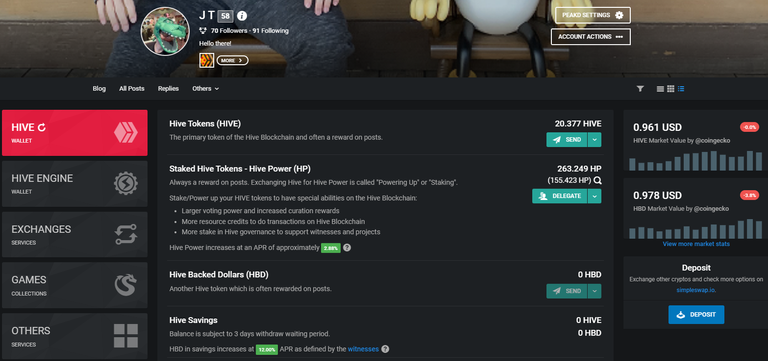 And NOW... AND its POWERUP time! ⚡️💪 (1st Feb 2022)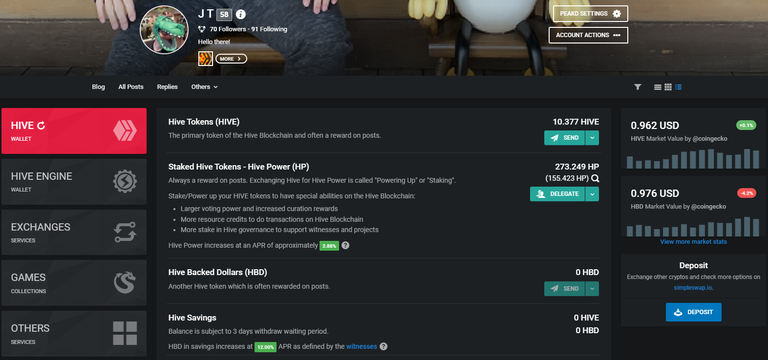 I only have enough HIVE set aside for a 10HP powerup as compared to last month. But I'm sure with my continued efforts to blog with 100% powered up to HIVE, I will be able to grow my Hive Power even more!
---
📈💎🙌My Long-Term Plan📈💎🙌
---
Now clearly, I wouldn't just spend such an amount on just being able to write and reply in a community. HIVE as a token also has significant value and growth potential.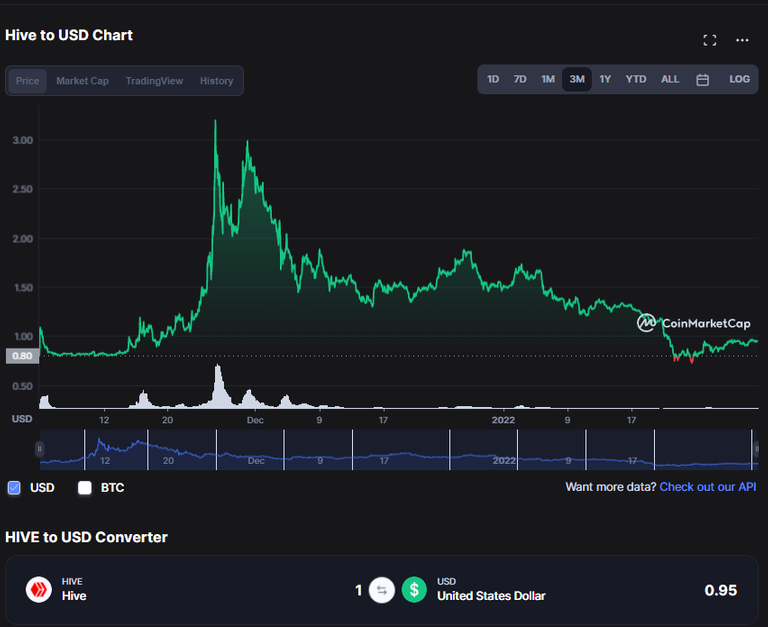 This is the price chart for HIVE for the past 3 months. As all the HIVE regulars know, HIVE reached its ALL TIME HIGH earlier on in November at about $3. However, the price of the entire crypto market has crashed badly and HIVE even fell to as low as $0.70 this past month. It has since gone up slightly at about $0.95.
This is still a significant increase from the start of the year and those who were holding on to HIVE tokens from even earlier on should have seen a significant returns on their holdings.
I can see the potential in HIVE and am bullish on its future prospects. As they say, diamond hands and HODL 💎🙌, I too intend to just hold onto my HIVE tokens and since I've no intention of cashing out anytime soon, what better way than to participate in HPUD and locking it all in.
Keeping my HIVE powered up as Hive Power also earns about 3% interest and gives me increased returns on my curation. From what I've seen, curation APR ranges anywhere from 4-12% depending on how efficient I am at curating. This sounds low especially in the crypto world, but it is still far superior to any bank interest rates. 💰💰💰
---
🧧🧧🧧🎉🥳🎊Have a HAPPY CHINESE LUNAR NEW YEAR!🎉🥳🎊🧧🧧🧧
---
I'm writing this post just as I'm also celebrating the 1st day of the Chinese Lunar New Year 🤣. So to any people in the community who also partake in such festivities (and also everyone else who doesn't), I wish you all 🧧🧧🧧GONG XI FA CAI🧧🧧🧧! May Good Fortune and Blessings head your way!
I hope to continue to powerup monthly in this community event whilst also growing my Hive stake. It would be most interesting indeed to chart my monthly progress this way too.
Before I sign off, I would like to thank @thebeardflex and the rest of the guys at the PIZZA DISCORD (join this great community, plenty of events and airdrops and friendly people willing to help!), @traciyork for helping me with lots of questions earlier on about Hive PUD/PUM and also for delegating a big chunk of HP to help in my early blogging days (and also another member of PIZZA!), @namelessnameless , @relf87 & @koodies for all helping me in one way or another in learning about crypto in general.
Once again, a 🧧🧧🧧Happy Lunar New Year🧧🧧🧧 to everyone and may the rest of 2022 be a great year for us all. 🎉🥳🎊
---
---
---