Ladies of Hive Contest #99 | Reinforcing my 2022 goals

Greetings fellow Ladies 🙌
Hello there, dear ladies 😊. It's been a while since I was active in the community and I'm starting to feel bad that I skipped so many contests by now and so many invitations to participate by my dear friend @consciouscat 🙈🙈.
Therefore, today I'm bound to change that and take this journey of reflection on the goals I still want to achieve this year 💪💪. This post is about Ladies of Hive contest #99 and my response to the question of the week 👇.
We are already in September and soon it will be the last quarter of the year. Do you have a specific goal you want to achieve by the end of the year? Tell us about it and what you are doing or will do to achieve it.
It may not be such an easy or quick task to do because sometimes when forced to face the reality of what we are truly doing to achieve such goals, we may be surprised at how little we are effectively doing (note to self - well, that's what I'm afraid of 🙈) .
However, writing has this amazing effect on me that helps me, quite a lot, to deal with my overthinking mind. It allows me to organize my thoughts around my head and come to some rational conclusions, despite the feelings it arouses (note to self - even though I like to dive into those feelings too 😆 ) .
To make it easier for my mental organization, let's divide it into different areas of my life 🤗.
Sounds good, dear lady? Let's go!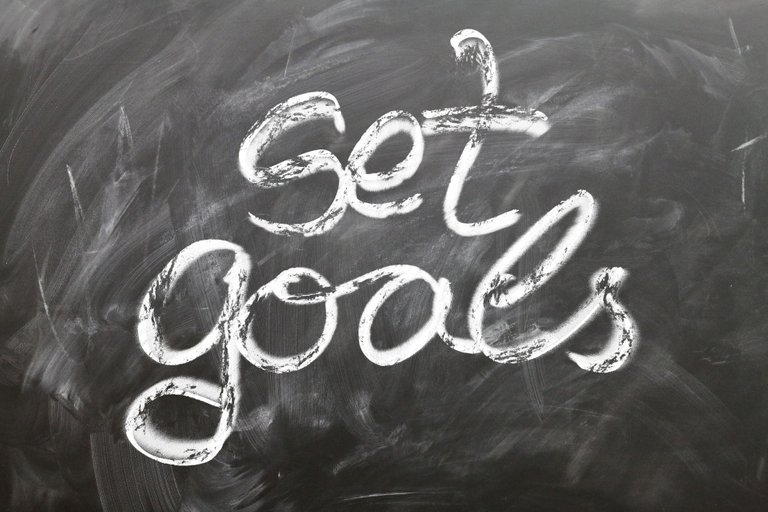 Image by Gerd Altmann from Pixabay

Personal 🤗
On a personal level, my goal is actually quite simple. To continue my psychotherapy sessions and work towards healing my depression 😊. I can now see very clearly the evolution I've been making over the last 6 months or so, working together with my psychologist...
Weirdly, I kinda look back and see this process as something beautiful and life-changing! Finding out what makes me tick and finding better ways to deal with it has not been easy but rather very empowering. I'm finally discovering my true self, who am I, and what I want, instead of being and acting according to what others expect of me (note to self - Yes, at 28 years old I'm at this stage 😅. Not what I thought adulthood would be - AT ALL 🙈) .
Currently, I've come to the conclusion that my need for external validation deeply influences my sense of self-worth and that's something I've been consciously working on by analyzing my emotions when I start to feel worthless. Thinking about the event that triggered it, how I felt, and then replacing it with rational and more accurate thoughts.
In case you have never done psychotherapy before, this is basically what the psychologist helps you analyze. They guide you to the core problem and help you realize the automatic thoughts that appear in response to an event or situation that triggers unhealthy emotional responses. It's a very demanding and tiring process in fact, but so worth it!
Naturally, it's been a road with ups and downs which I know everyone goes through and that's what life is in fact. We just need to find out better and healthier ways to navigate throughout. Baby steps right? And how does the saying go?
Living and learning 😁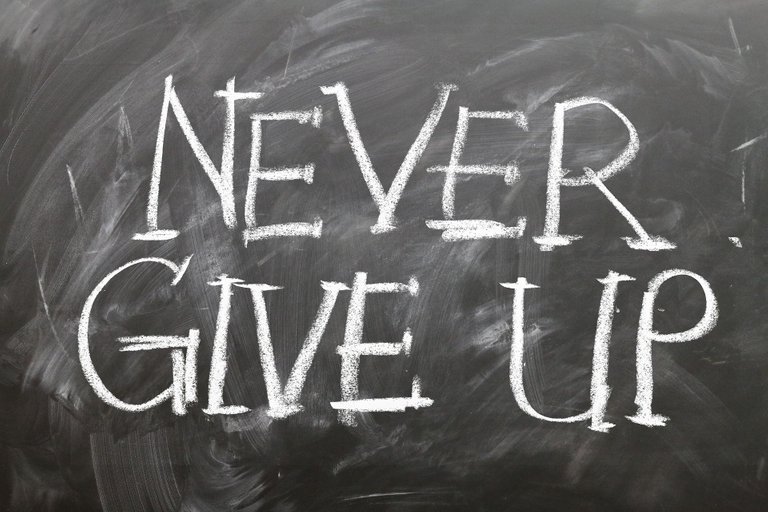 Image by Gerd Altmann from Pixabay

Career 🤓
As most already know, I'm a physiotherapist and recently I've boarded a part-time at a private hospital, working exclusively on Pediatrics there. It's been super challenging but I'm learning A LOT which made me regain my passion for this particular specialty 😍!
Working with babies and kids, and families first and foremost, it's a major responsibility and I've been feeling the need to do more formation in the area so I could feel more confident in my intervention and the tips I pass along to the caregivers 🤗.
Therefore, I've decided to make a huge investment in my curriculum and do a course called integrative pediatric manual therapy which consists of 3 levels, for a total of 176 hours. I've just applied this week on the first level and I'll be starting in November.
I'm super excited about this! I can't wait to learn more about the particularities of babies and kids' anatomy, physiology, and biomechanics, including what happens to them in labor and how it correlates to their future neurodevelopment 😁😁😁 (note to self - oh yes, I'm a nerd and proud!) .
It will be a great opportunity not only to grow as a physiotherapist and do a better job but also to be able to apply what I'm learning almost instantly since I have so many different clinical cases currently.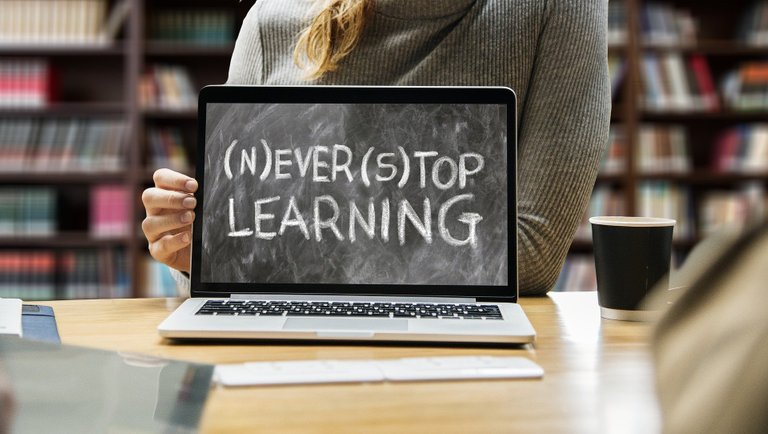 Image by Gerd Altmann from Pixabay

Financial 💰
Lastly, my financial goals are strongly linked to my career ones. This course I'm about to do is not cheap, at all! We are talking of 1100€ per level, so the whole formation will cost me a total of 3300€ (3287,62$) 😅😅😅 (note to self - pause to realize what I got myself into...) .
Luckily, I like math and I already did some calculations... Level 1 is already paid for thanks to my dad who lend me the money, which I'm most grateful for 🙏. Level 2 applications are due on 23 February 2023 so I'll have 5 months to save another 1100€ (note to self - Oh God, is it hot in here?? 😨) . I'll leave level 3 calculations for the next year's goal and focus on the more immediate one 😅.
Therefore, I'll need to save 220€ per month until then which won't be easy at all... The only way I'll have to do it is to work more hours and include weekends which I'm willing to do. I started my pig bank for this and already have 60€ 💪💪💪.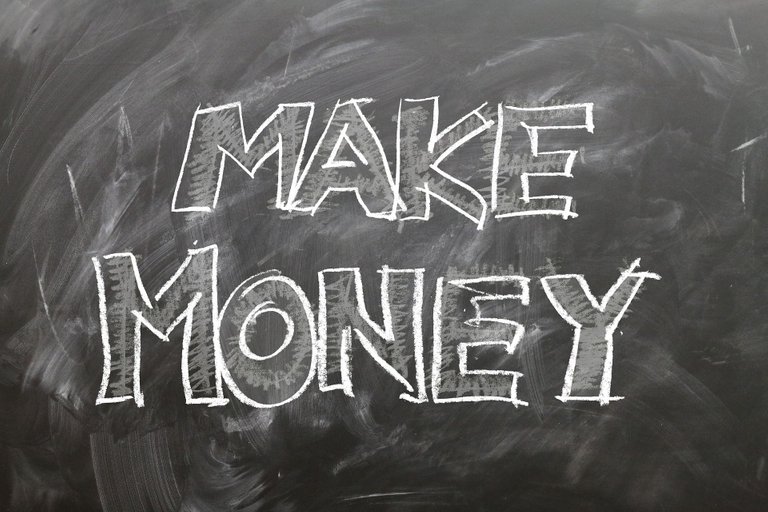 Image by Gerd Altmann from Pixabay

Final notes 💭
That's it from me, dear lady! I hope you enjoyed the ride through my goals for the remaining of 2022 and maybe inspired you to think about your own 😊. If you wanna join the fun, you can see more details about the contest here.
After all this reflection, it made me realize I'm actually on the right path toward achieving my goals! Unexpectedly, I'm even doing better than I initially thought 😂😂. I'm so happy and grateful Ladies of Hive community gives us the opportunity to explore such interesting topics!
If you have any suggestions for me on better ways to achieve my goals, I'm all ears and eyes and would be most grateful 😁!
Thank you so much for staying with me till the end! 🤗
Take care 👋
Text dividers made by @cryptosharon and free to use
---
---