Winter Ultra, A Tale of Endurance
This will be a long post so prepare yourself a cup of coffee/tea and a few slices of cake.
It was bittersweet for me after finishing the "Pendle Way In A Day" (PWIAD). Arriving at Pendle Heritage it was raining, freezing dark and @slobberchops was there waiting.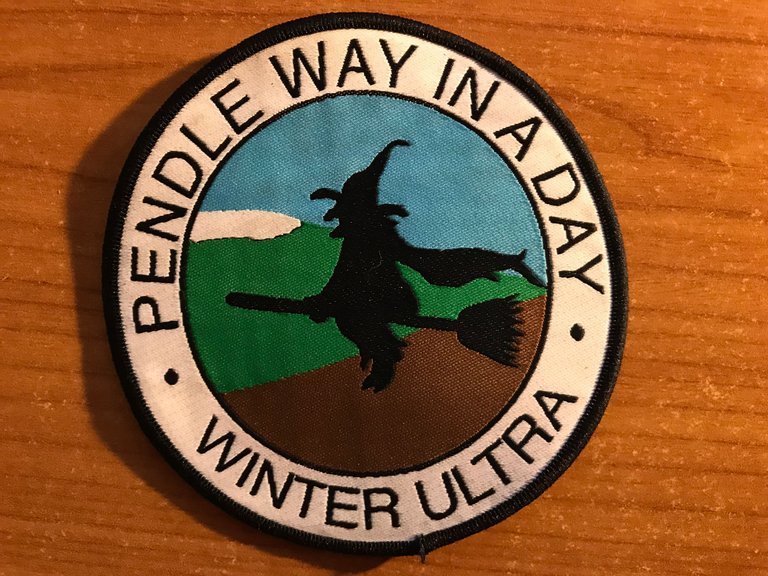 After our photo was taken he sprung on me that we needed to get home right away because Shadow (my dog) had not been well since I left.
I felt numb and he said don't blame me. I cried, I felt that running 45 miles in that horrendous weather was nothing compared to losing my beloved dog.
We got home and I kneeled in front of a Shadow with no recognition at all; I cried again.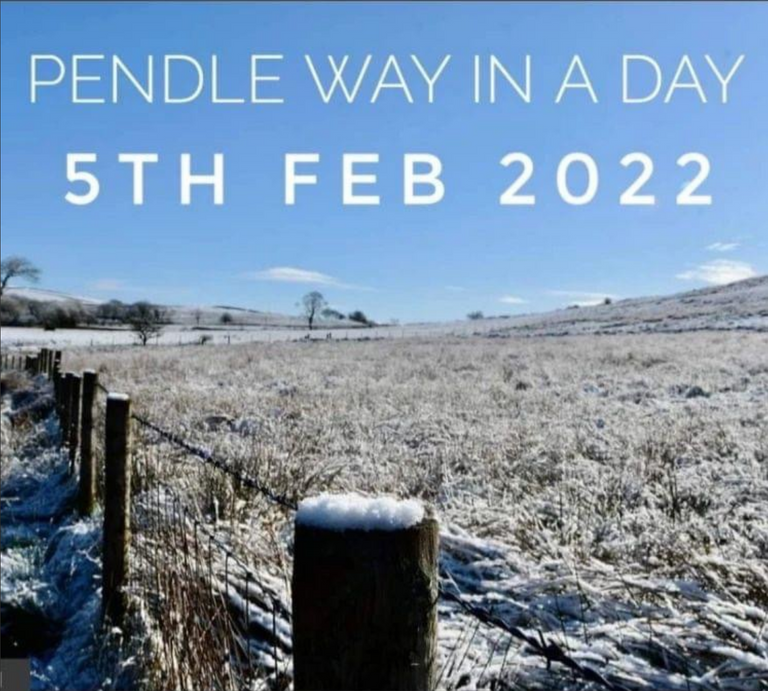 To be honest I didn't feel the pain/aches while watching Shadow almost lifeless. I was cold, soaked, and needed a shower and so I tried to make it quick.
I cried while having a shower; what would be my life without my Shadow? I can't imagine my life without my dog but I can imagine my life without a husband.. I'll tell you that!
What a relief when I got out that Shadow still recognised me, managed to drink a little water, and was somewhat coherent.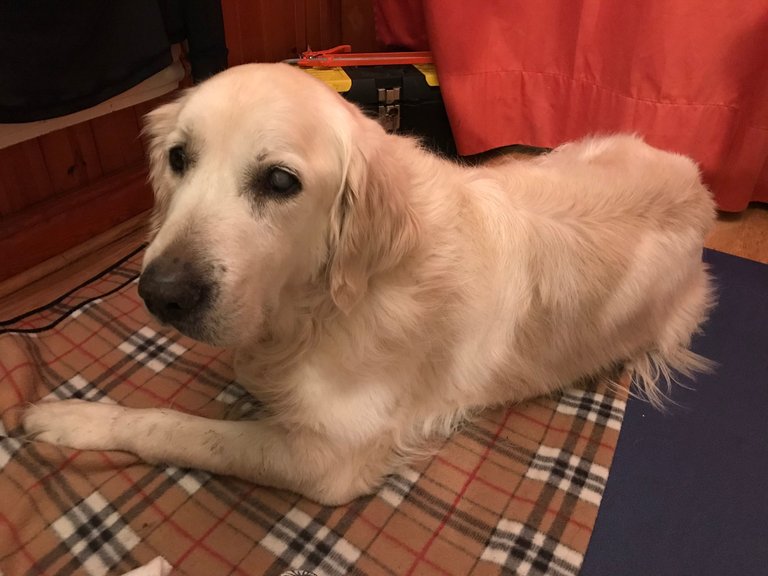 Using my phone running the fells during terrible weather was challenging but I received a text message asking how I am. I got emotional because this person always knows when I needed cheering up. She's one in a million and true friend material.
I'll tell you about my run…the night before PWIAD, @slobberchops said to me that I just should stay in bed all day Saturday instead of running 45 miles. I retorted that even if he gives £1000 I'll be doing the run rain or shine, whatever the weather.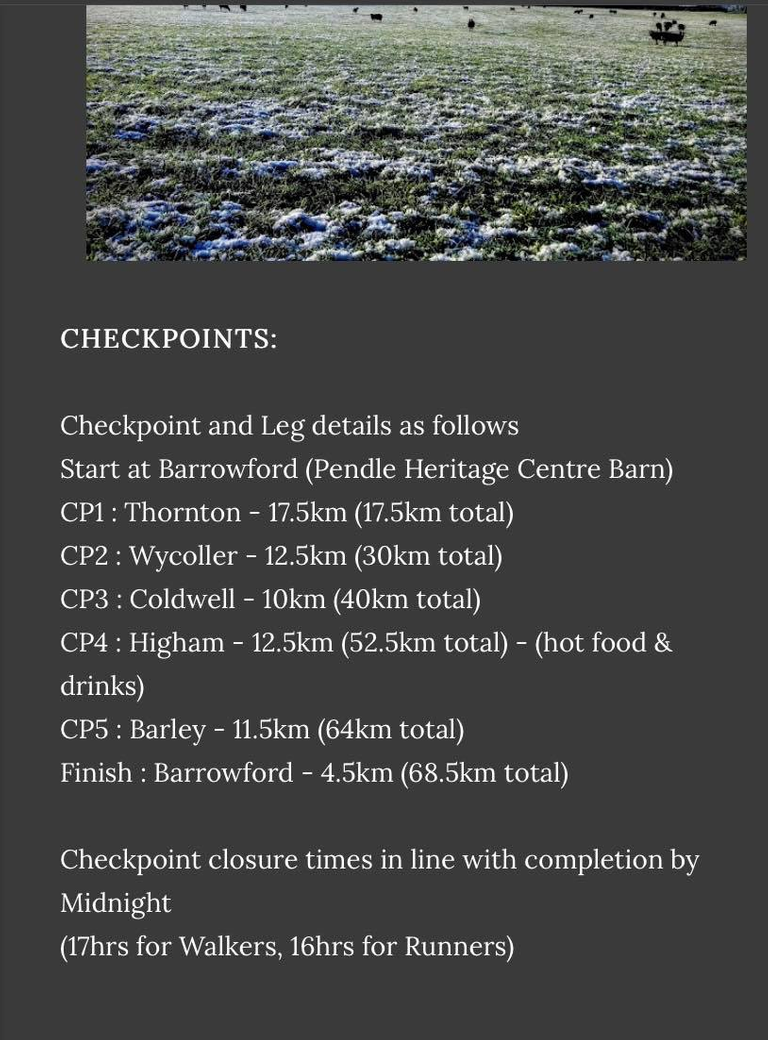 He asked me if Dany and Dave are running with me, I said no… oh the horrified look on @slobberchops' face. He asked, 'why not?' Well because they didn't enter this year.
After that conversation @slobberchops had been trying to persuade me not to do the 45 miles. I think for some reason he's worried because of my previous THREE ultras I did it with Dany and Dave.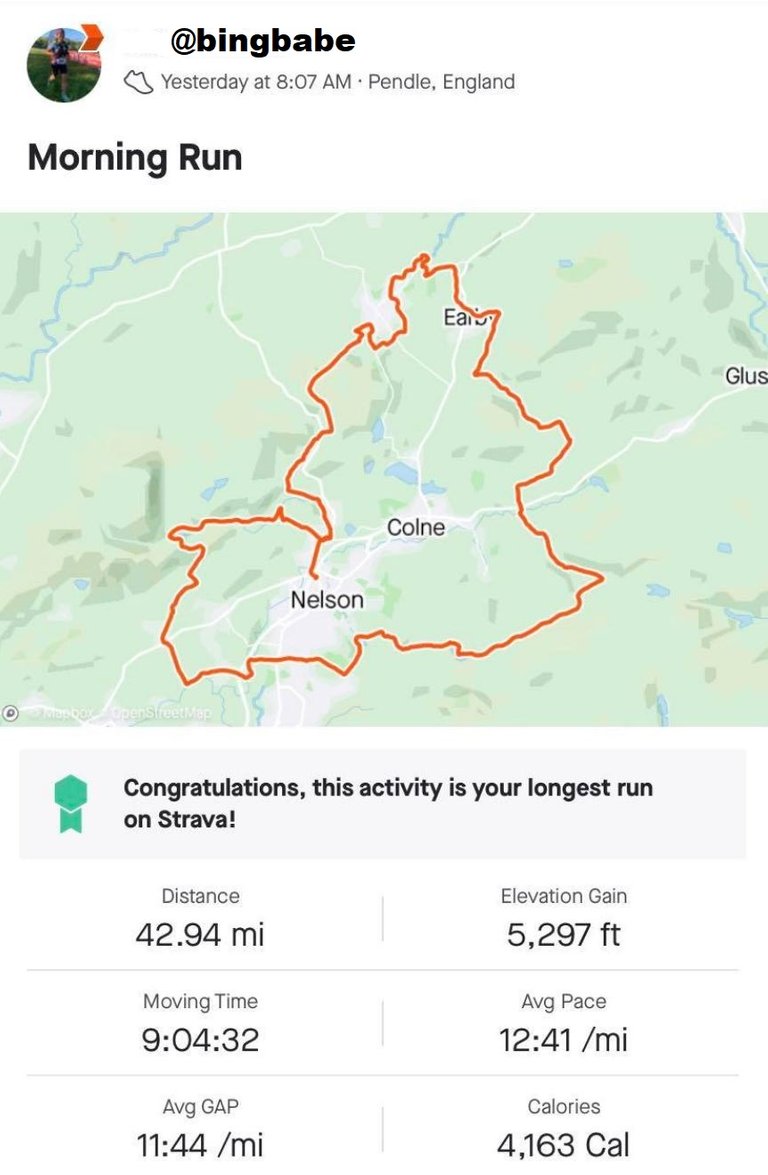 He knows I will be safe with them. I said I'll be running with American Dave and Shaun and Michelle are going to run with us from checkpoint 3 to the finish.
All he said is that going to make me feel better? Well, Shaun and Michelle are gonna look after me especially with my poor navigational skills.

Arrival
@slobberchops dropped me off at Pendle Heritage reluctantly and wished me and David good luck. It was nice seeing familiar faces on the start line as always.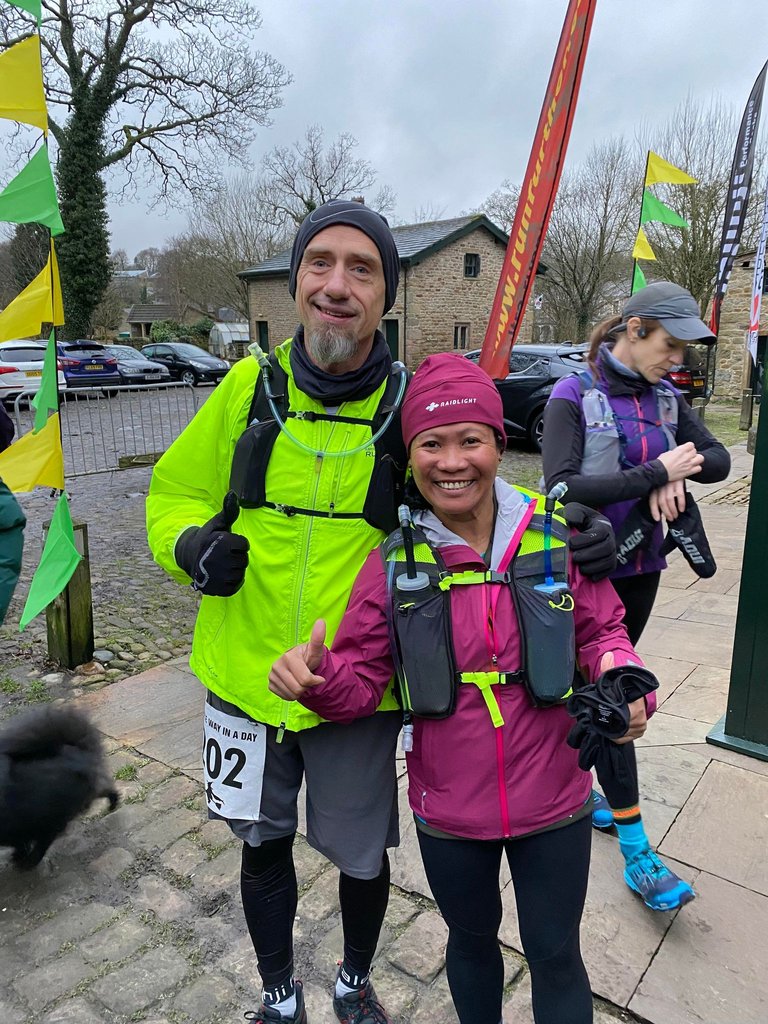 One of the reasons why I've been doing the PWIAD is because of all the volunteers who are always doing above and beyond to help you.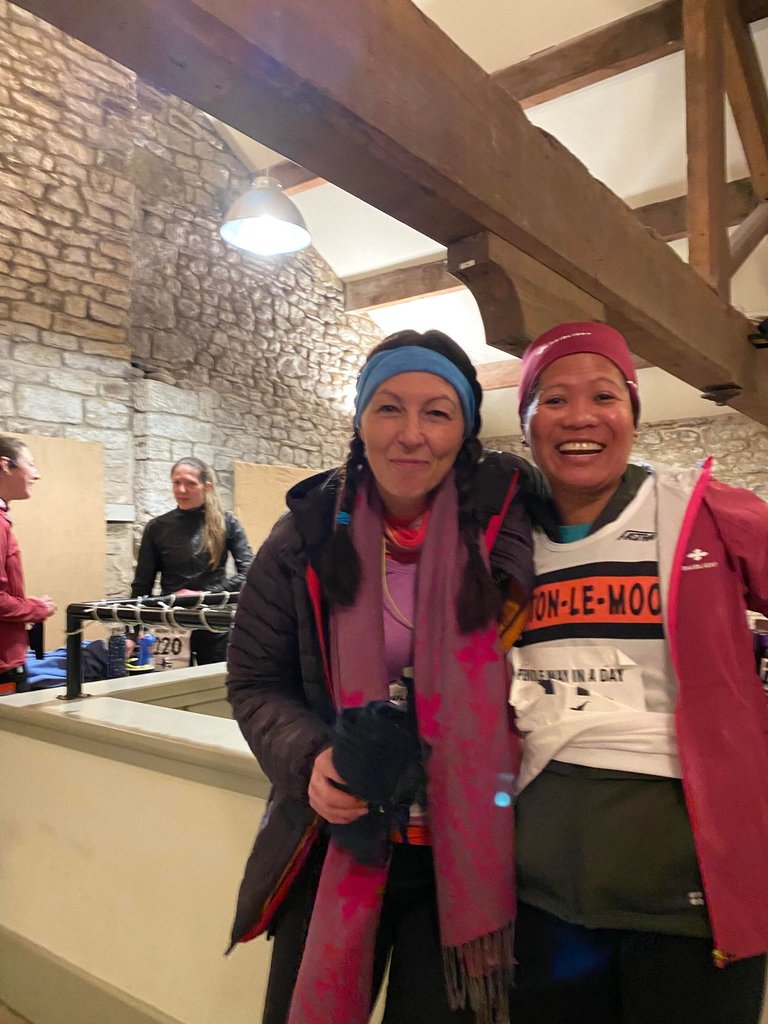 I hold big respect to Jamie and Roxanne for this wonderful event year after year. They are just amazing and kind!

Journey to Checkpoint 1 (Thornton-in-Craven)
We started very well and the weather looked promising. After just 1 mile and I mentioned to David that it was pretty warm, but I don't want to take my jacket off; too much bother.
I've got 5 layers and a very heavy backpack. For the first few miles I struggled to keep up with David, he keep running even uphill. Me being out of breath, I walked.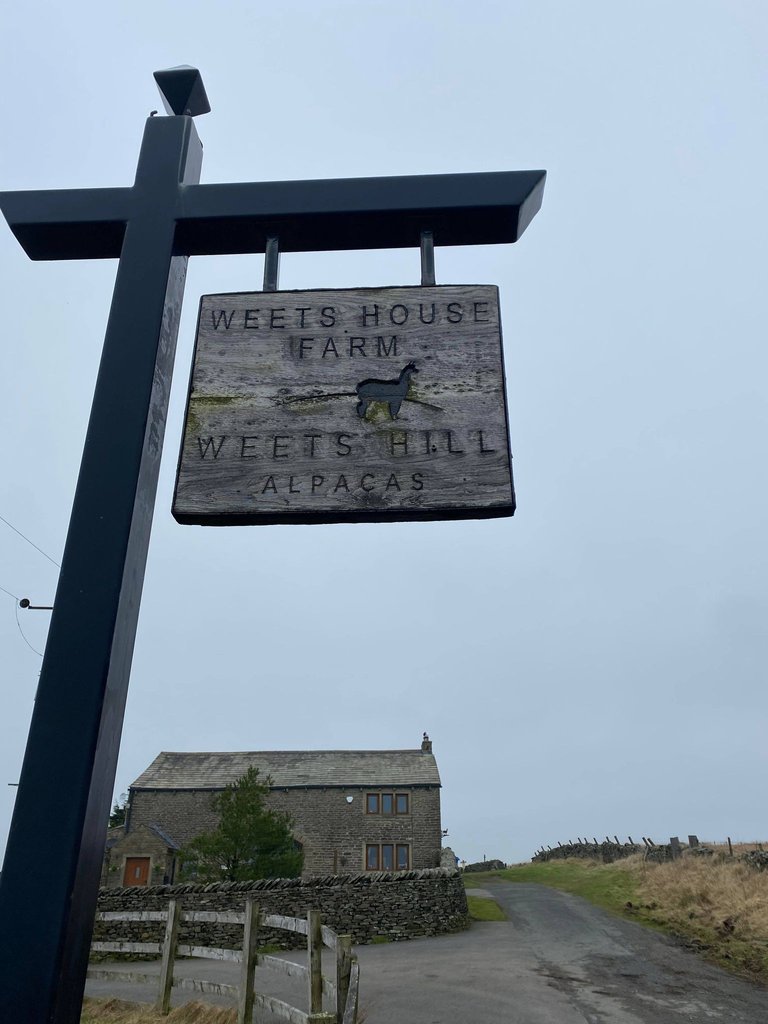 We reached 'Weets' and that Alpaca sign that I thought is a 'Witch' sign and as it was all downhill for a while I bolted leaving David behind.
I didn't realise he had fallen on his arse. Trailing behind me were Paul Marsden and his friend John and then suddenly they were in front of me.
I stopped to check where David was and he was OK. The wind was howling, we had not even reached halfway to checkpoint 1, and it started raining.
Everyone started putting back their jackets on. I thought the weather will improve but NO it did the opposite before checkpoint 1 we started getting soaked.
We arrived at checkpoint 1 looking like drowned rats, seriously though how glad I was to see Andy. Leaving Checkpoint 1, the weather was getting absolutely bad but did I ever think of retiring... the answer was NO!

Enroute to Checkpoint 2 (Wycoller)
I'm bursting for a wee but how can I go to bushes when a few runners are behind us?
Reaching Earby it was deadly quiet and reminded me of the moors in 'An American Werewolf in London' . David was still running/walking with me and I'm navigating... please dear god don't let us get lost.
Imagine getting lost in that horrible weather. I'm pretty pleased with myself and feel I'm getting ever so slightly better with navigation. By this time, we're nearly at Checkpoint 2 and totally soaked.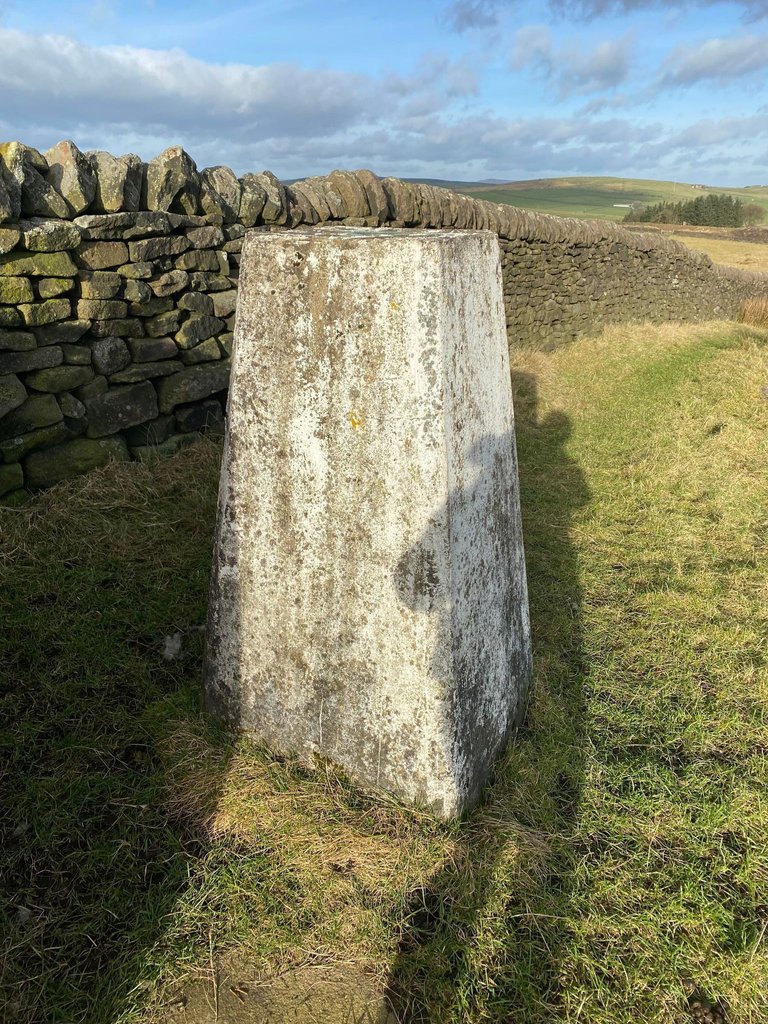 I was ahead of David but I kept stopping to check to see if he was ok. I'm not leaving him on his own, especially on his first ultra. This time I saw him fall, I laughed not because he fell but because of the situation we are in.
Arriving at checkpoint 2 and I'm still smiling/laughing but wet through and through. These waterproofs are not working!!
I called Michelle that we are leaving checkpoint 2; she and Shaun would be waiting for checkpoint 3 at Coldwell to run from there to the finish.

Enroute to Checkpoint 3 (Coldwell)
From checkpoint 2 everything changed, I asked David if he is thinking to retire and he said no we'll finish it together. From Wycoller to Coldwell was terrifying, the wind was just absolutely brutal.
There were at least 6 people ahead of us but I was scared for me and David. I was ahead of him... not that far and doing the run/walk/run/walk.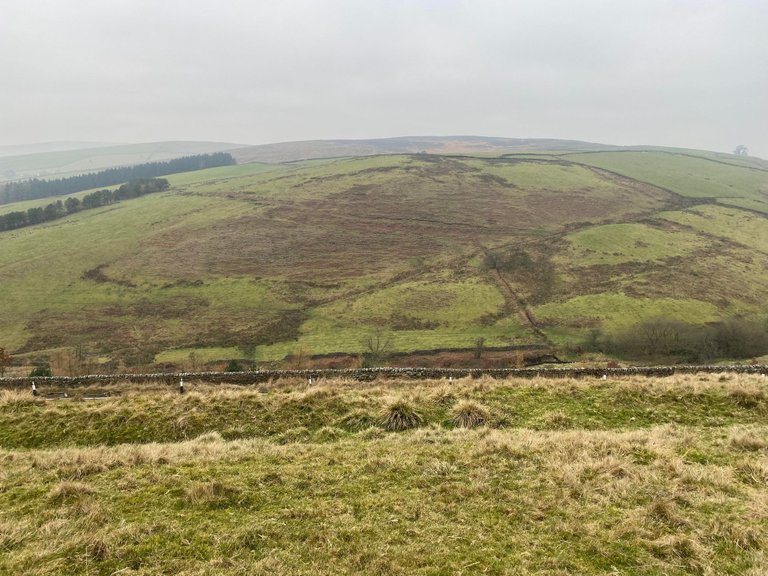 By this time I'm freezing and I had difficulty talking. David was struggling and feeling the same. Nearly to Coldwell, I started feeling lightheaded and I could not feel anything.
We arrived in to checkpoint 3, Coldwell..., oh man how glad we are to see Shaun and Michelle. This time I don't know what was happening, David and I along with everyone else that arrived in Coldwell were freezing.
Michelle and Shaun helped me and David get warm and to take our gloves off, soaked by the rain, and made us coffee. But I could not hold a cup, I could not stop shaking..., I was freezing.
This time I considered to DNF/Retire. Looking at David he's in a bad state and I feel guilty that I felt I let him down. Michelle asked me if I want to continue..., I said just let me keep warm for a few minutes and I'll decide.
Michelle let me borrow her extra gloves and buff. I felt after 2 cups of coffee, warm again.
David decided to retire and I decided to continue but asked Shaun to call @slobberchops.

Enroute to Checkpoint 4 (Higham)
The situation was that I might retire in Higham at the 4th Checkpoint. Shaun looked after David and drove him back to Barrowford while Michelle looked after me.
Both of them are superstars. I'm forever grateful and I can't thank them enough. We set off going to Higham and I felt ok despite that I was soaking wet. This time we're running/walking and it seems I'm ok to continue.
We got to Blacko after crossing the motorway bridge and it started to get dark. Michelle.., her usual bubbly self kept entertaining me but closing in on checkpoint 4, I feel depleted and absolutely starving.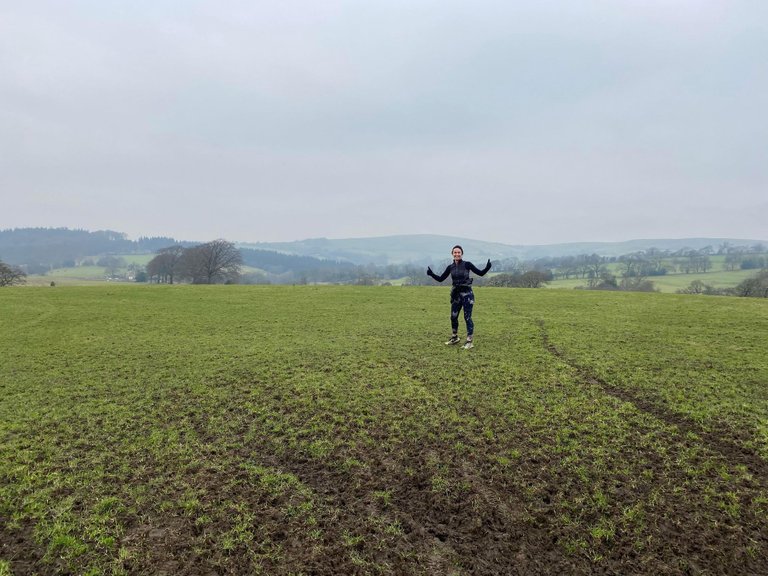 I was really struggling but I was too stubborn to admit it. We arrived in Higham, and to be honest I could have eaten a horse.
All the volunteers are amazing and I can't thank them enough. Someone asked me, @bingbabe would you like a hotdog? A big yes from me thank you and I snarfed it down within seconds.
'Would it be possible if I could have another hotdog please?'
She said yes... oh what a relief.
I don't know what else I've eaten but I feel that I'm ready to finish the run. Shaun and Michelle asked me again if I want to continue, I said yes if you are both willing to help me.
They both said 'Yes'..., I thought they were gonna say no.

Enroute to Checkpoint 5 (Barley)
Looking outside it was pitch black but after I sorted myself we set off heading to Barley Checkpoint 5. The fun begins…I don't think Shaun had any idea what's like to run on trail/fells. But as usual, Michelle and Shaun are on their jolly self.., 'the loonies'.
I can't help but smile behind them while running in the dark. Mud, mud, mud, and I'm sure we ran on the cow shit.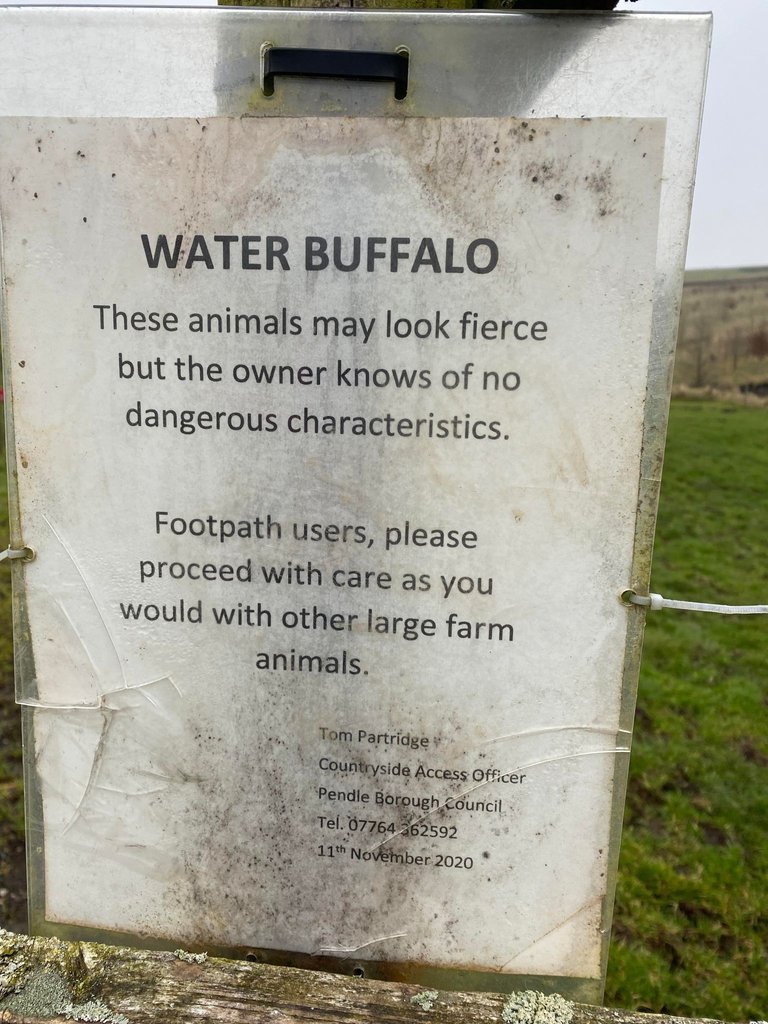 It was difficult running in the dark. Some massive trees were on the path, the wind still raging deafening. We closed in on Pendle Hill but are told not we were not allowed to climb due to the treacherous weather.
We got detoured to the final checkpoint. Arriving at Barley I'm willing to hug and kiss whoever. Julie Brear was there along with all the nice/kind volunteers to feed us. I gave Julie a big wet hug... awwww nice they are all.

To the Finish
After we sorted ourselves we headed out to finish the run but it's more like a walk. 2.5 miles was like the longest way back to Barrowford.
Michelle and Shaun were brilliant along the way, but would you believe it Shaun wanted to cross on the stepping stones with a raging river pitched in blackness.
We caught up with the two gentlemen and together the 5 of us ventured into the darkness back to Barrowford.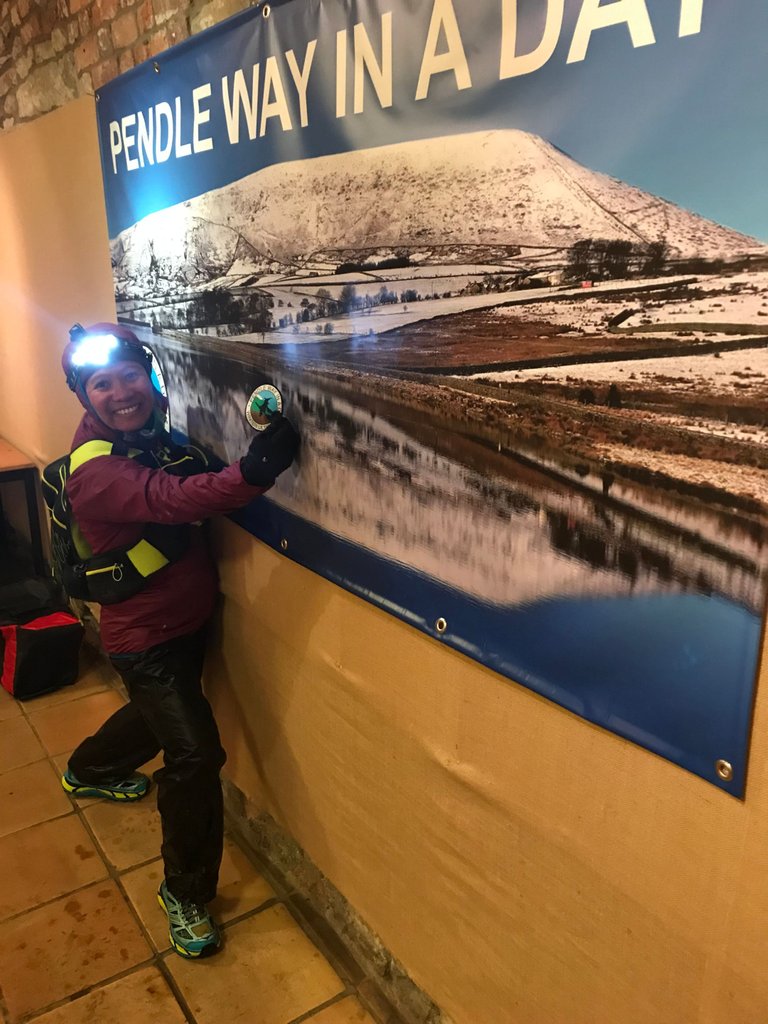 Approaching Pendle Heritage, I felt relief that we got back safe. @slobberchops was waiting for us and for a minute I was worried that he's was gonna lecture me in front of everyone.
Hats off and respect to Michelle and Shaun for doing part half of the 45 miles with me. I'm truly blessed and humbled to know them.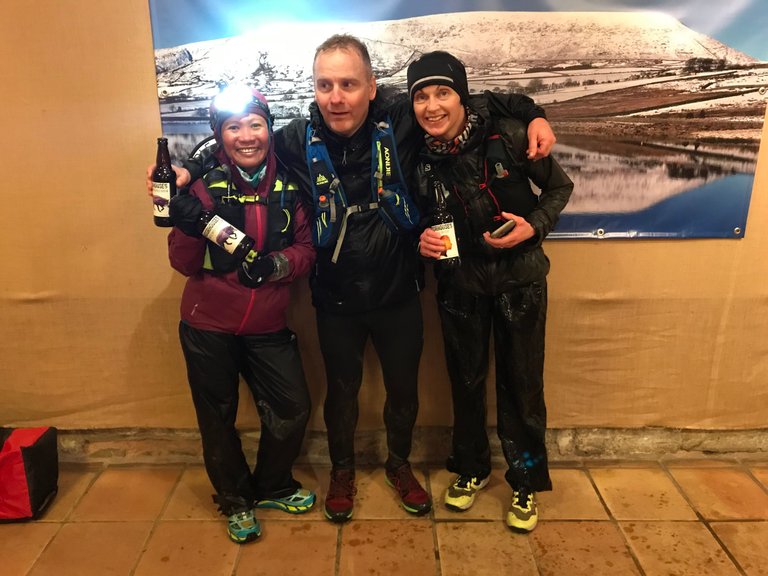 Would I do it again? Yes.., but if the weather is bad I will bail!
Footnote: The outdoor images are on the trail but were taken several days before while scouting the route. On the day of the event the weather was torrential and no images were snapped, else frostbite, delirium and hypothermia would have been the result.
---
---